It is not so easy to decide what is the best ice-cream in Vienna! There are many great places, depending on what you like and there are often new parlors opening, so it is challenging to keep up the pace and stay updated with all the newcomers. Today's article is not about ratings, it is just about our personal preferences, after having visited more than ten ice-cream parlors in Vienna. Here are our top five in random order. We are hoping you will like them as much as we do!
1. Veganista
Ok, Veganista is not a random first choice, because it was the first ice-cream that amazed us in Vienna. Creamy, delicate, flavorful, great sorts which make us change our route and head to the seventh district, only to treat us with this heaven. You would never guess this ice-cream is completely vegan and that there is no artificial sugar added! So it is even healthy, guilt free, appropriate for any diet and lifestyle. We always take our friends from back home to Veganista, and so far it never disappointed anyone! Our favorite taste is raspberry. Sometimes they have ice-cream sandwiches, called in-betweener, which are a-m-a-z-i-n-g! Chocolate biscuit, filled with peanut ice-cream is our favorite so far!
PS: Keep in mind that Veganista's scoops are huge. The ice-cream pictured below is "half-portion", since I was already so full. 🙂
Address: Neustiftgasse 23/3, 1070 Vienna and Margaretenstrasse 51, 1050 Vienna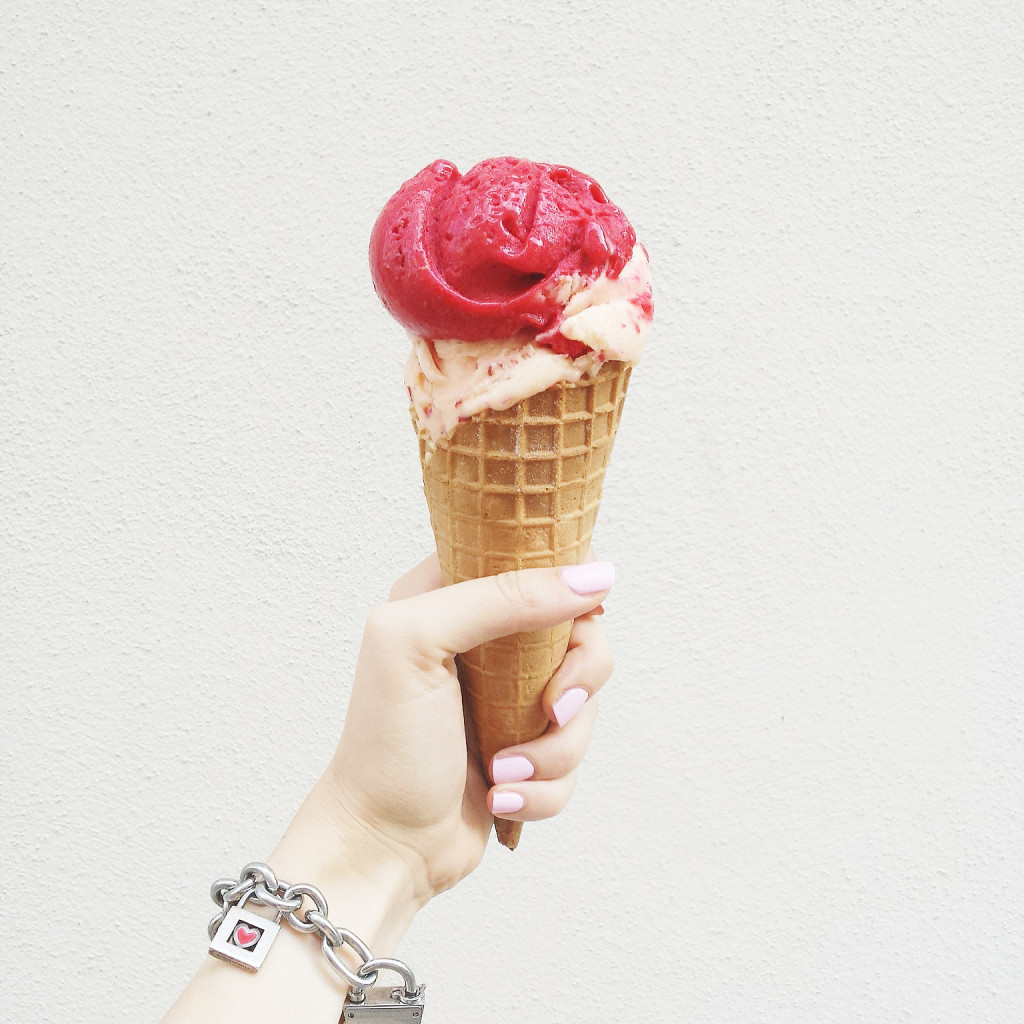 2. Paolo Bortolotti
Shopping in Mariahilferstrasse never goes without stopping by at Bortolotti, where they have three parlors. This ice-cream is an Italian classic, produced in Vienna for longer than 50 years. The ice-cream is natural, with no artificial colors or flavors used to enhance the taste, which is obvious as soon as you try it. They have myriads of sorts, including vegan options. Nutella is our favorite here. Also Mr.Nico (which is a bit like Snickers) is great for the ones who prefer heavier choices. 🙂

Check our their website to see all the locations and their opening times.
3. Schelato
Schelato is a newly opened ice-cream parlor in the eight district. They are known for high quality ingredients and have many creative sorts, which we love. Another mind-blowing ice-cream, where you can really taste all the ingredients and the best thing is that it is not sweet, but has a wonderful, natural taste. So far we tried strawberry, pistachio, caramel (unlike any other caramel we had so far, if you are a fan, this one is a must), vanilla, pear-rosemary and cucumber, everything was like a dream. If you are looking for something out of the box and special, you should definitely head to Schelato.
Address: Lerchenfelderstrasse 34, 1080 Vienna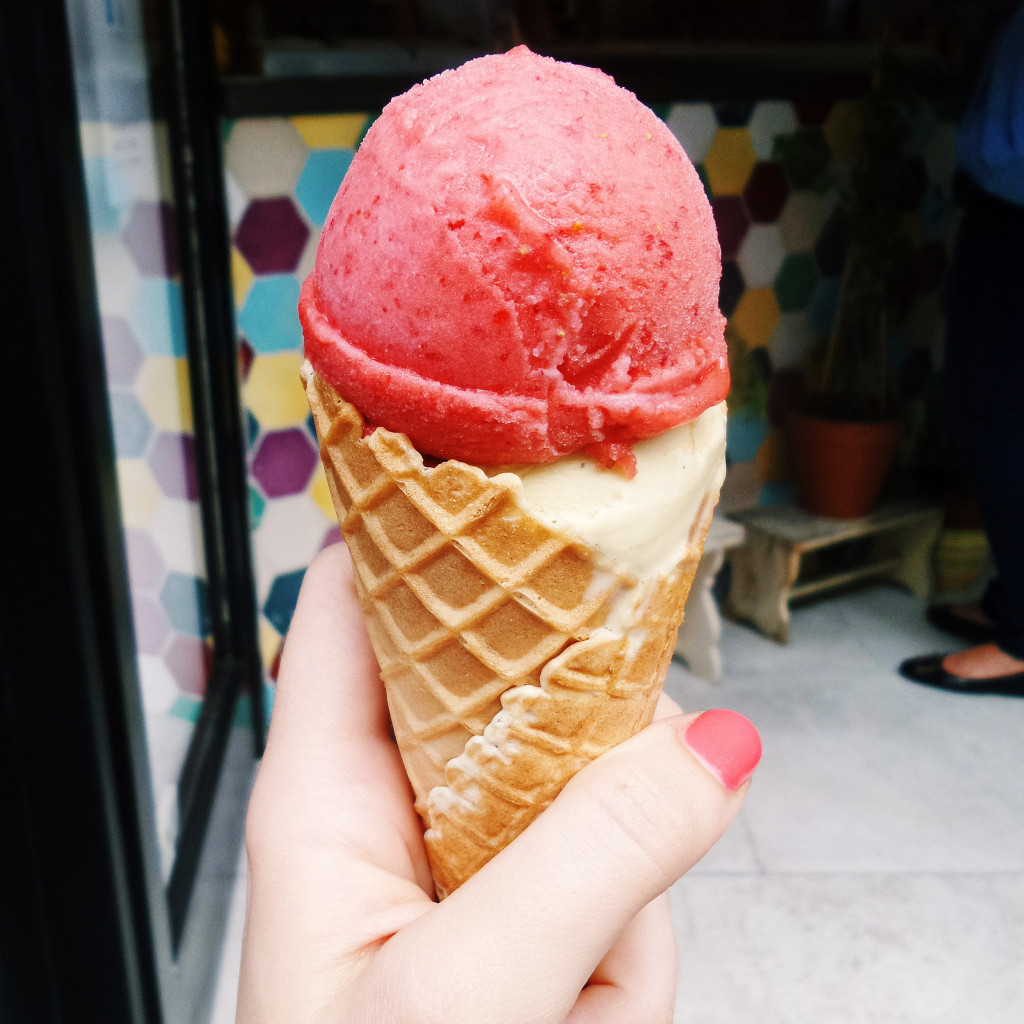 4. Schwedenplatz Eissalon
This, oldest ice-cream parlor in Vienna from 1886, make us visit one of the places we dislike in Vienna – Schwedenplatz. Whenever something annoying happened to us in Vienna, it was at this square, so we really always try to avoid it. 😀 But, it is because this delicious ice-cream that we break our superstitious habit. As usually in the classical ice-cream places, they have many sorts of creamy ice-cream, with very intensive taste and often some wonderful toppings and chunks (such as cherries, other fruits, chocolate, nuts…) inside, which we love.
Besides classical options, they have vegan ice-cream, and many creative sorts which change on an everyday basis. For more information about this, check their website.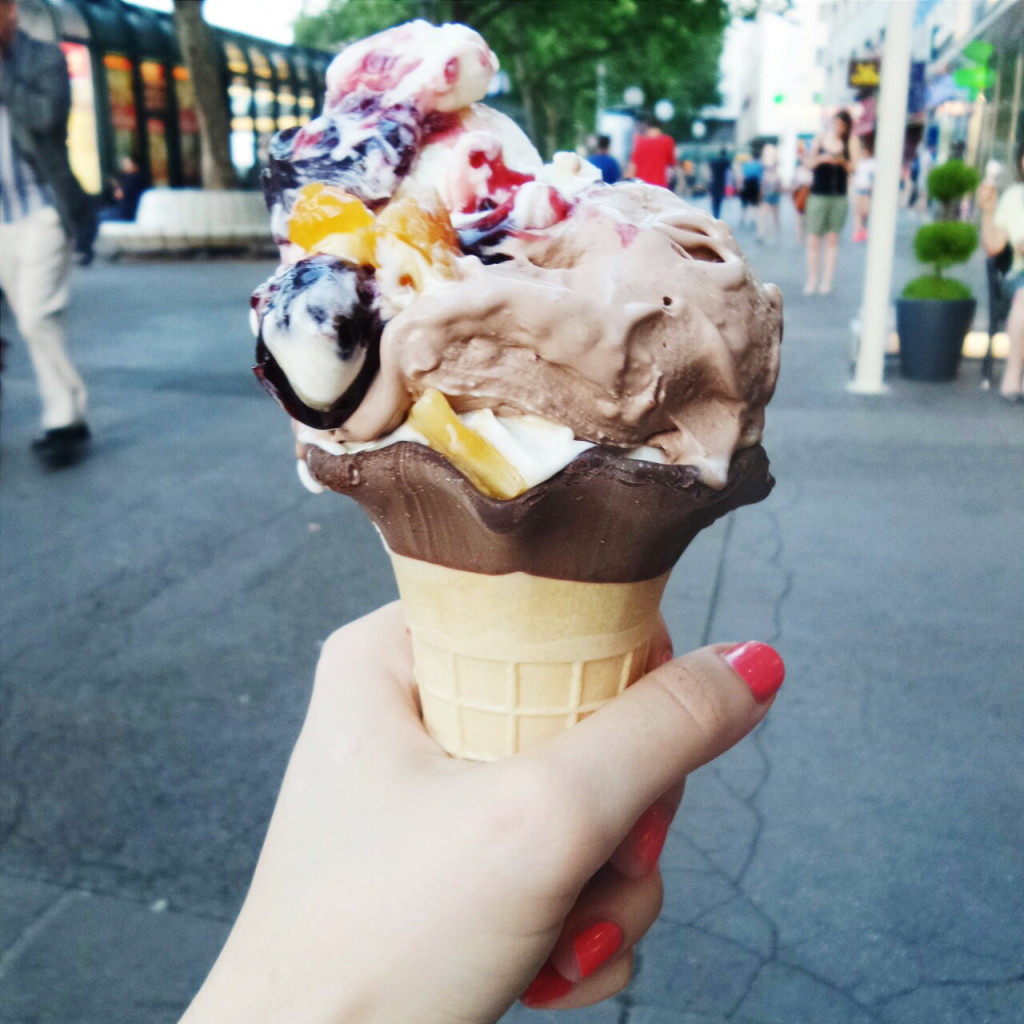 5. Ferarri Gelato
In the first district, close to the Opera house is another wonderful ice-cream parlor – Ferrari Natural Gelato.
Their ice-cream is gourmet and there are a lot of innovative combinations with lots of high quality ingredients. This ice-cream tastes quite different than the other ones we mentioned, since it contains many ingredients. It is very intensive in taste, but very refined as well. The only disadvantage are relatively small scoops. Despite this, it shouldn't be missed when in Vienna!
Address: Krugerstraße 9, 1010 Wien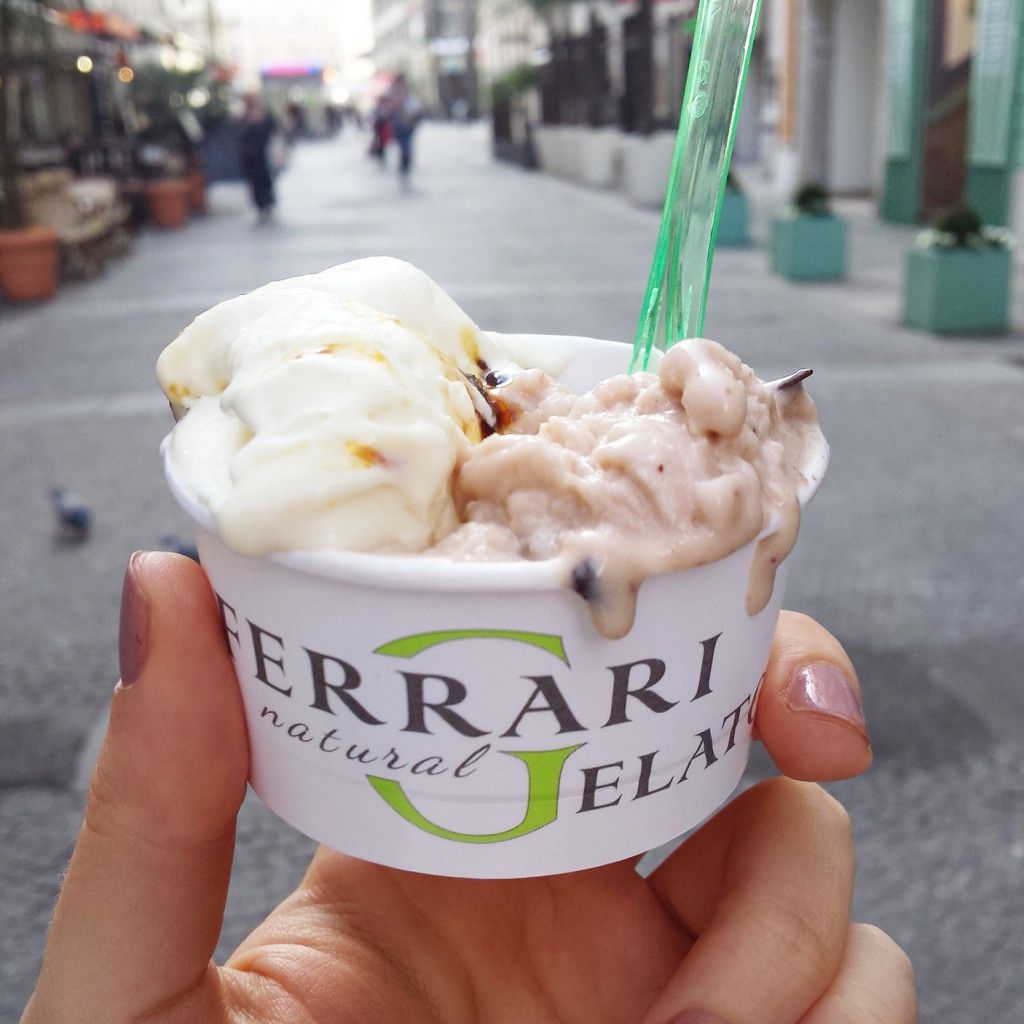 What is your favorite ice-cream in Vienna? We will be having another post with the same topic, where will be sharing more of our favorite places, but we are always looking forward to your suggestions. It is such a pleasurable job to prepare posts like this. 😀
xoxo,
Una and Isi