Welcome to Vienna Insider lifestyle-travel blog!
We are Belgrade-born sisters who created Vienna Insider back in 2014, with a goal to share our personal tips, experiences and impressions from the gorgeous Austrian capital Vienna with our worldwide readers. Our mission is to show you not merely touristy sights, cafes, corners and restaurants, but most of all cool insider places, that will make your your visit or life in Vienna a bit more interesting and inspiring. 🙂 We strongly believe that new places and experiences not only help us expand our horizons, but also add a fun factor to our everyday life.
Vienna Insider is our online space where we share our visual stories and useful information for all of you traveling to or living in Vienna. However the blog is not merely about Vienna. It is also about our world wide travels, photography, lifestyle and a little bit of fashion. It is a mix of everything we like and consider interesting to share.
We are proud to say that over time, our Vienna Insider became one of top three personal blogs about Vienna (you can see this for yourself by Googling it), all thanks to to word of mouth, but mostly thanks to the immense support of our organic Instagram followers. Vienna Insider story unfolds since 2014, with new readers and followers, joining us along the way. And of course, with our team growing as the time passes by! Since 2015, two wonderful friends joined our girl boss team – our dearest Anja and Sissi. Not only their support and help is invaluable for our Vienna Insider, but also being productive and creative together always adds more fun to our blogging adventures.
Our goal is to inspire people to explore their places of living, wherever that may be. Lets be curious, creative, avoid living a routine, embrace life and look for beauty in everything that surrounds us!
We are hoping that you will enjoy our pictures, find the blog helpful and get inspired!
Yours,
Una and Isidora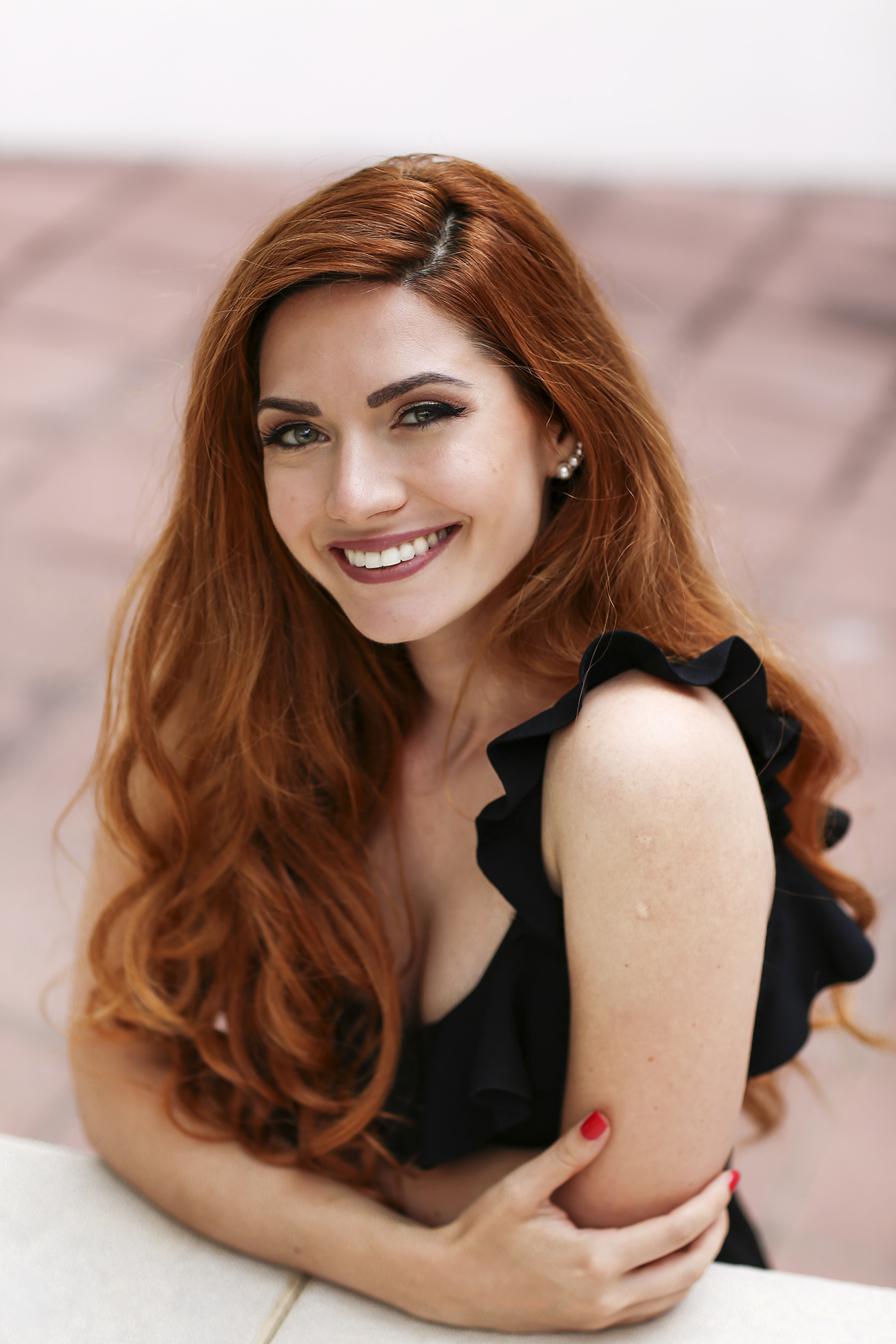 Una, MA – Founder, Photographer and Editor in Chief of Vienna Insider
Una is the founder, editor in chief, photographer and the main person behind Vienna Insider. A creative mind, multipotentionalite, polyglot, world traveler passionate about different cultures, Una always dreamed of having international education. After finishing IB diploma programme in her hometown Belgrade, Una did her Bachelor of Anthropology from the University of Tuebingen in Germany, and became Master of Arts in anthropology from the University of Vienna. Una' main research field is Instagram, she specialized in Social Media Studies, Digital and Media Anthropology. She is working as social media expert (creating content, marketing strategies and managing social media of numerous world wide clients), freelance photographer at Una Stefanovic Photography  , and blogging. Una is fluent in English, German, Russian, advanced in Spanish, intermediate in Italian and also speaks a little bit of French. She loves dogs, portrait photography, cooking and baking, eating out, exploring the world and always coming up with new ideas and plans. But most of all, Una loves her younger sister Isi, her family and friends. <3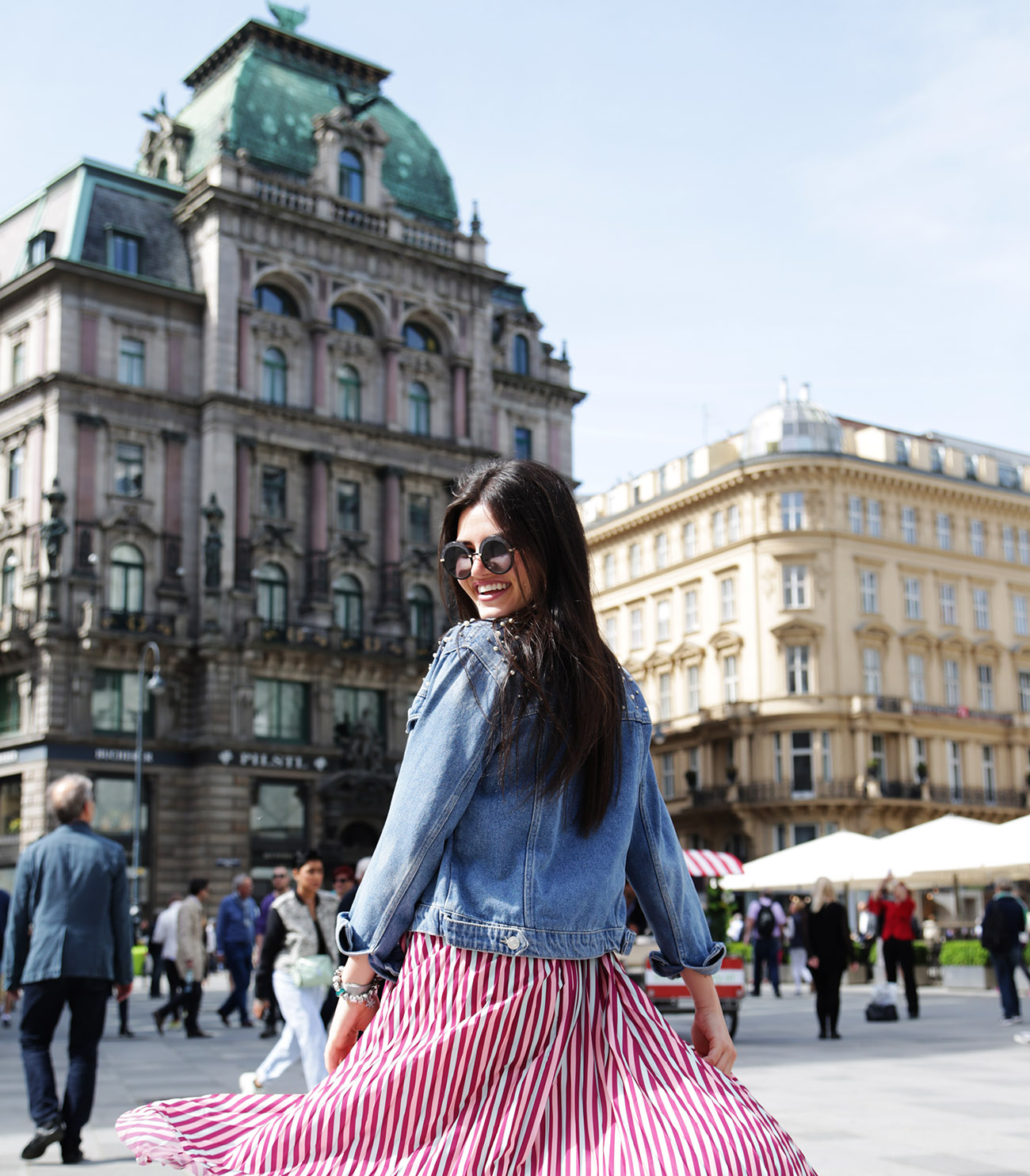 Isidora – Editor, face and manager of Vienna Insider

Younger sister, known as Isi, is currently doing her Bachelor in economics. Isi is the main inspiration and support of her older sister Una and the face of Vienna Insider. Isi helps with content creation, does the modeling (but exclusively for the needs of our Vienna Insider :D), but also takes pictures, organizes the posts, does the selection of the best images that make it to Instagram and blog. But most of all, Isi's task is to manage her own, older sister, that as every creative soul, often lives in the clouds… 🙂 Behind the scenes, Isi is helping her sister make important and right decisions. She speaks fluently English, Spanish, German and is actively learning Russian. Born to be a hedonist, Isi enjoys traveling, going out with her friends, reading, listening to reggaeton, shopping, fashion, partying and everything Latin. If there is a past life, we are 100 percent sure that Isi was Mexican.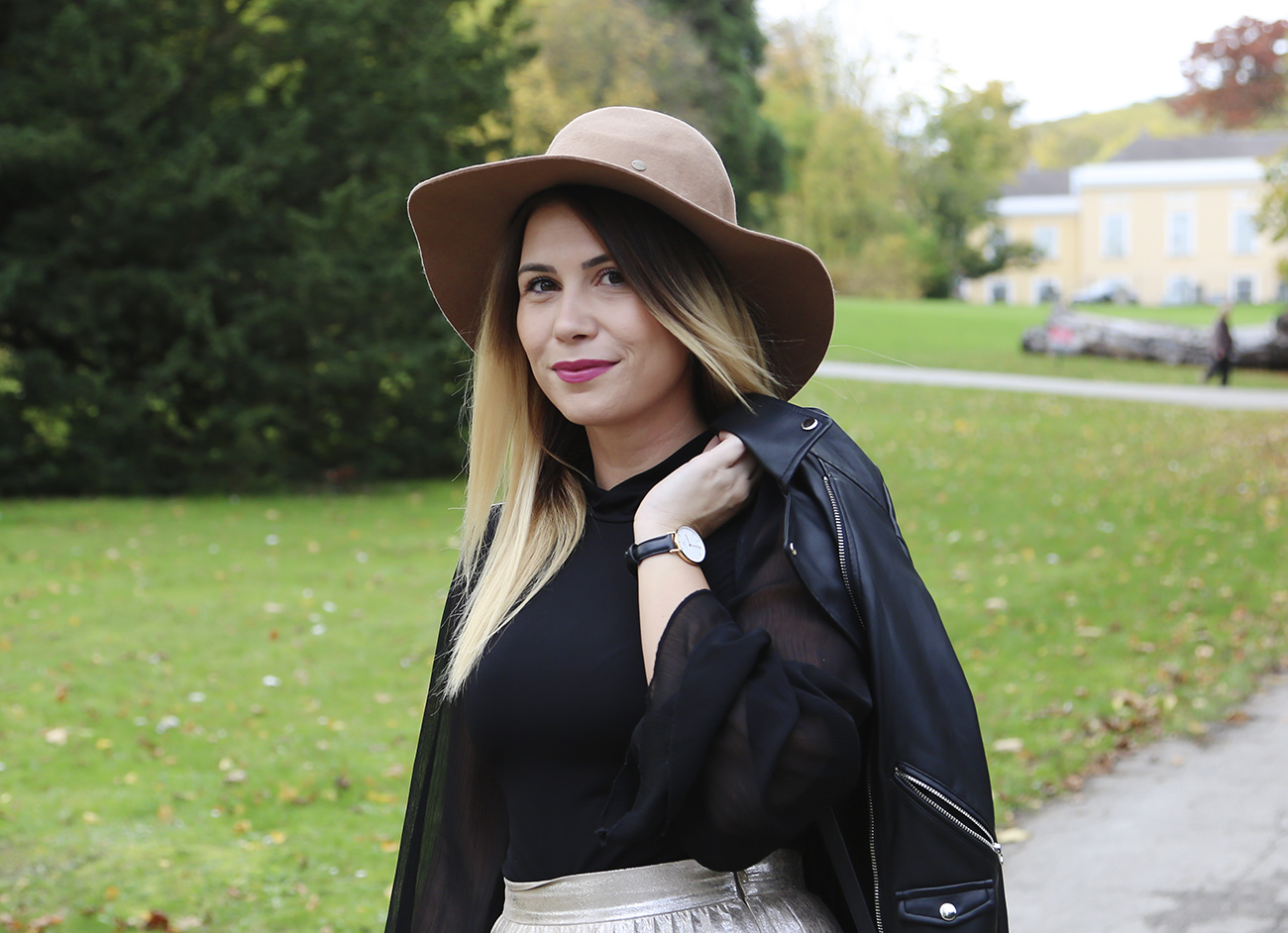 Anja – Content Creator and PR Adviser of Vienna Insider
Belgrade-born multitasker with a degree in Cultural Management, Anja is currently doing her Masters in Journalism and Communication at the University of Vienna. Since 2015 Anja became a member of Vienna Insider team, assisting in visual content creation, photo styling, product placement, project implementation, being both behind and in front of the lens. With her contagious positive energy, charm and professional approach, Anja's help represents an immense contribution to the projects done for this blog. Open, quick learner, communicative and hard working, Anja is also helping the team by giving advise, sharing the highlights, as well has minor hardships of the fabulous (and the not so fabulous :D)  blogger life. Una and Isi are both grateful for having a person like Anja as a friend and team member.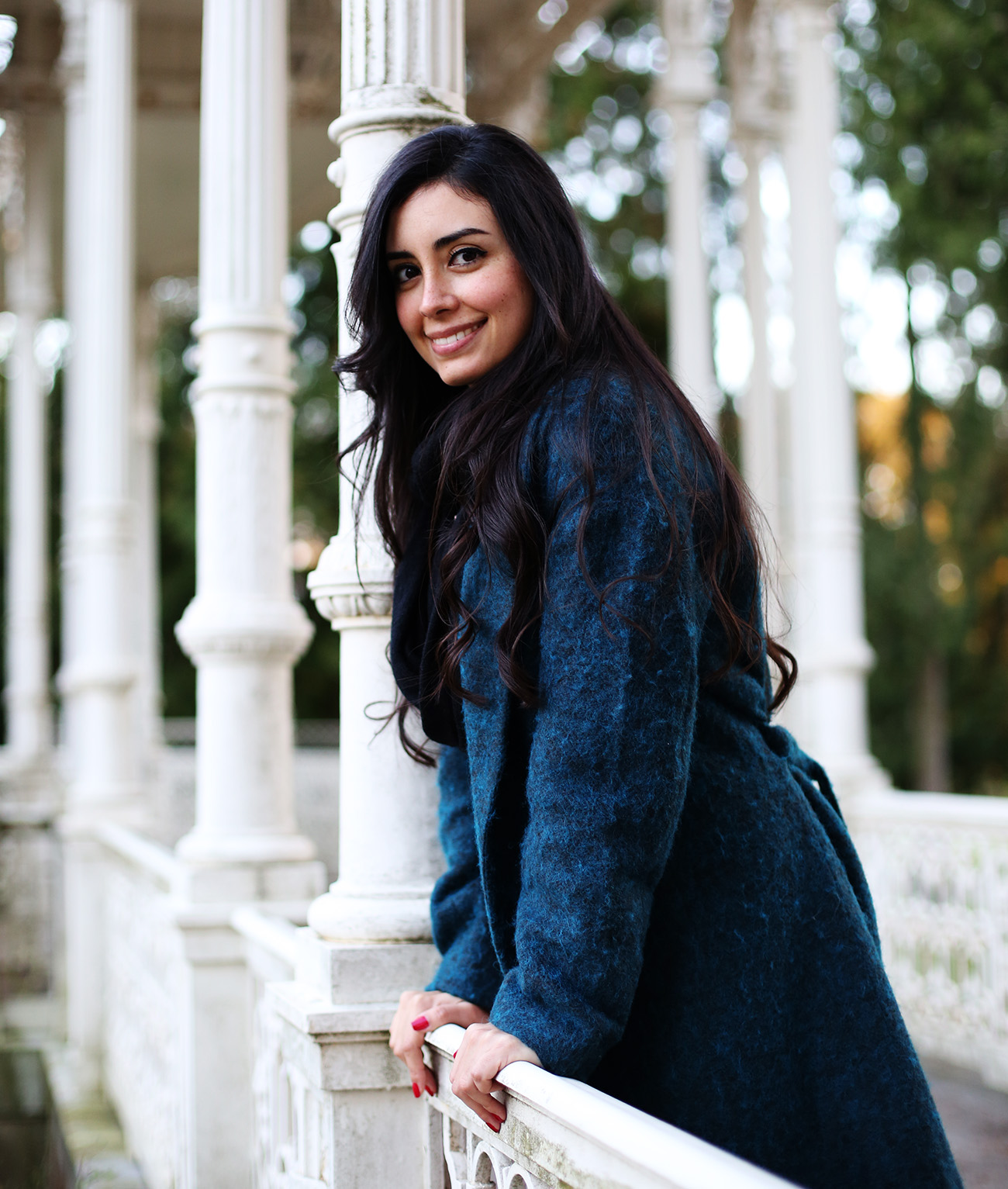 Sissi – Contributor and Editor of Vienna Insider
Master of Arts in Anthropology from the University of Vienna, Una's Mexican twin, colleague and team member of Vienna Insider since January 2015. As an immensely talented and passionate writer, Sissi has been creating articles and content for Vienna Insider. Moreover, she has been supporting the team and being a genuine partner in crime on numerous Viennese-based and worldwide adventures that took the Vienna Insider team to Spain, Portugal, Mexico, Ireland, Slovenia, Serbia and Italy. Sissi has been actively participating in blog campaigns and projects, assisting in creating visual content,photo sessions, styling, doing market research. She speaks English, Spanish and German, loves writing, nerding, environmentalism, charity works, reading, organic cosmetics, dogs, traveling. Sissi is the most patient, tolerant and reliable team member, that Vienna Insider is proud to have!
Copyright Notice:
All content published on Vienna Insider is created by us and is copyright of our blog, unless otherwise stated. Any redistribution or reproduction of images or text without our prior consent is strictly prohibited.
It is allowed to link Vienna Insider or quote the website, however you are obliged to credit www.viennainsider.com. If there is any interest to use our articles or pictures, feel free to contact us via viennainsider@gmail.com. Thank you for visiting our blog!