Slowly floating at the sapphire blue water, enjoying the picturesque views, soaking the sun and crisp mountain air… Well that is what expects the visitors of Fuschlsee, or lake Fuschl. Can you believe that the water of this lake has drinking quality? Lake Fuschl is the cleanest and clearest lake of them all in the province of Salzburg (if you want to read more, check this link).
I didn't edit or use filters on any of these pictures, so that you can see the color of the water on a sunny day! Alike a genuine blue sapphire!
This lake was one of the stopovers, of a short but epic trip of my bestie Anja and I around Salzburgerland. We have spent just a few hours at Fuschlsee, but we enjoyed them to the maximum!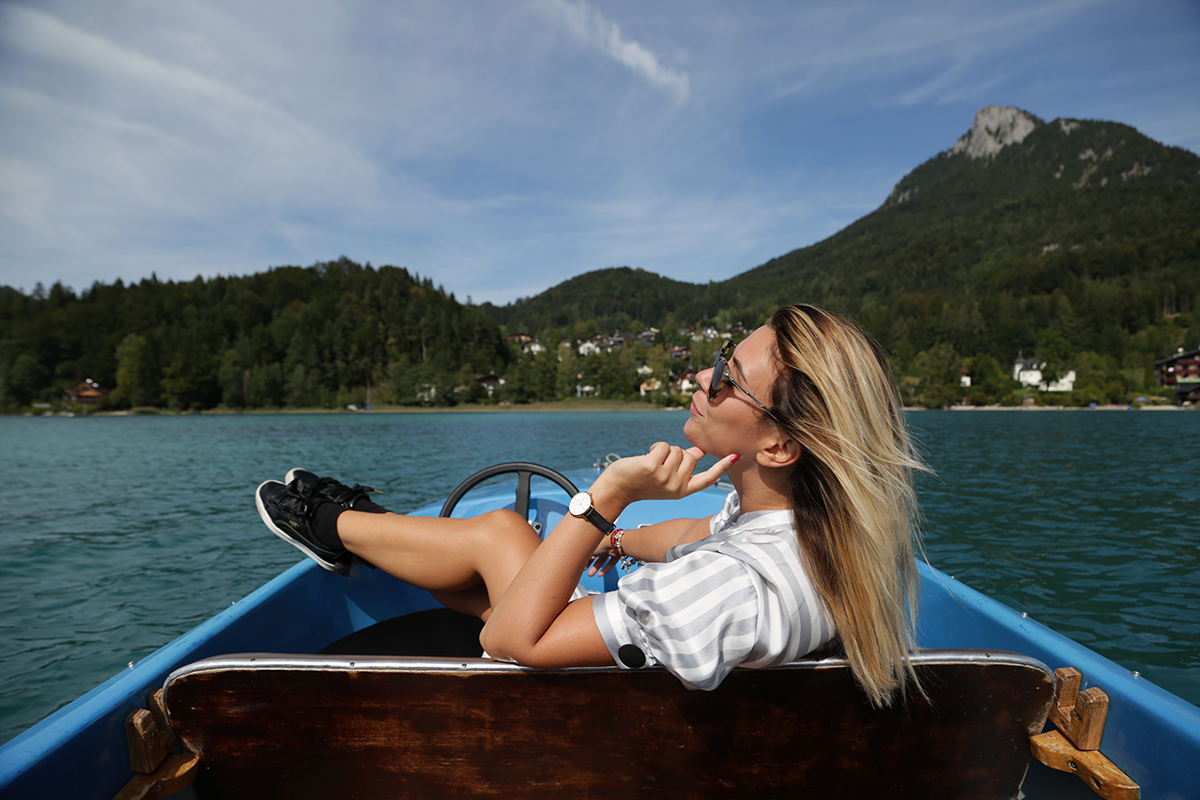 Bestie in her hedonist mood. 🙂
This is what we did, and I advise you to also go for it, in case you go on a day trip or make a stopover, like us:
Rent a little boat and enjoy the ride. The color of the water is incredibly beautiful – sapphire blue and crystal clear. Enjoy the sun, explore the lake for at least one hour, snap some shots. There are of course also other water activities and sports that you can try out here, it is all a matter of how much time you have on disposal.

Have an ice-cream or cold cocoa and explore the little town. Lake Fuschl is quite large and there are six main locations that you can explore, or where you could stay – Fuschl am See, Ebenau, Faistenau, Hintersee, Hof near Salzburg and Koppl. Anja and I were in Fuschl am See, it is a tiny place, but full of flowers, typical Austrian houses, we had such a nice time.




Don't leave without savoring some of the classics of the Austrian cuisine, like Schnitzel, Spaetzle or try the fish from Fuschlsee. There are cute cafes at the coast, but we ended up in Cafe Flora and were happy with our choice.
Now if you decide to stay longer, then don't miss going for a swim, hiking or exploring nearby locations such as Mondsee or Salzburg. Salzkammergut region has so much to offer and it makes a great holiday destination.

I know my tips in this post are pretty basic, but sometimes there is really no need for more. Just being in the nature, looking at the water, all those mountains and colors, breathing the fresh air, is more than enough to recharge and wow all our senses.
PRACTICAL INFORMATION
It will take you around 3h 15min (290km) to reach Fuschlsee by car from Vienna. I advise you to leave the highway at Mondsee, which is right next to the road and make a small break there. There is a small cafe at the coast, where you can sit and enjoy the worst coffee ever, but the wonderful view is worth it! 😀 I never miss doing this whenever passing by Mondsee, it is a perfect stopover and the view is priceless. Maybe just spare yourself the horrible coffee and try tea, or some soda (sadly but even hot chocolate at this place is not worth trying). Stopping by this cafe is a tradition for me, so despite mainly bad service and consumption, i enjoy the location so much. 😀
Enjoy your trip and thank you for reading!
Hugs,
Una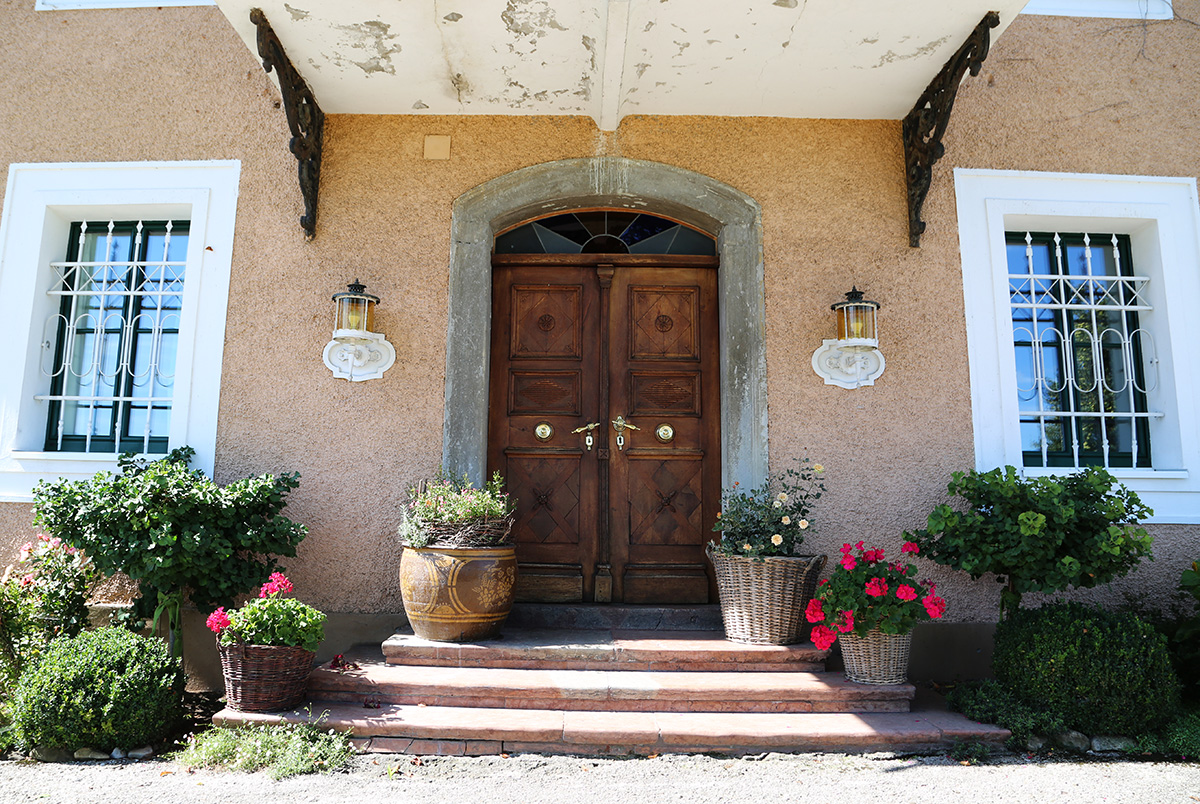 What I enjoy the most about traveling by car is to spontaneously stop at beautiful and interesting places I pass by! How cool is this "fresh milk station"! Ideal place to get fresh milk, eggs and pasta, made by the locals.