"Millionfold photographed – once copied – never reached" – welcome to Hallstatt, one of the world's most picturesque villages and most popular destination's in Austria! You must have seen this place already online, and if you wonder why the quote says "once copied" – the Chinese were so fascinated by this place that they built a replica of it in Luoyang, Boluo County in China! Google it, it is curious to see, but in order to experience the genuine Hallstatt, you will need to visit Austria. The nature, the lake, the salt mines, despite the tourist crowds I have no doubts that Hallstatt belongs to top 5 or even 3 locations that you shouldn't miss in Austria!
I have visited Hallstatt twice so far, and who knows, maybe I will go again at some point. Until then, enjoy my numerous tips on what to see, do, where to stay, when to visit and more about this charming UNESCO Heritage Site. <3
Top 5 things to see and do in Hallstatt
1.Explore the allies of the cutest old town – Hallstatt is super tiny, but it has a unique charm and is very photogenic. Walk around, explore its corners on your own, take lots of pictures. And please be aware that this little town is not a museum. Show empathy towards its residents (who for sure are a bit disturbed by tourists), don't be loud, respect if someone doesn't want their house to be photographed and so on. Make sure to visit the central square, the little graveyard and the church next to it. Hallstatt archaeological museum is also very nice, you can see .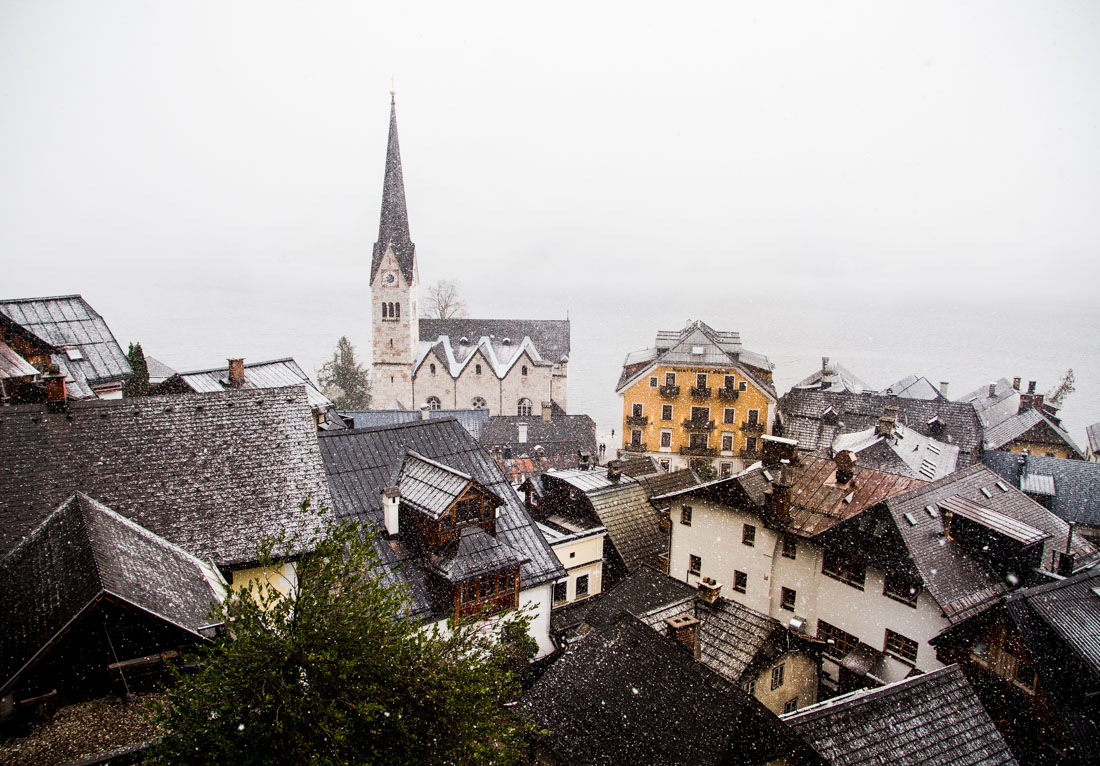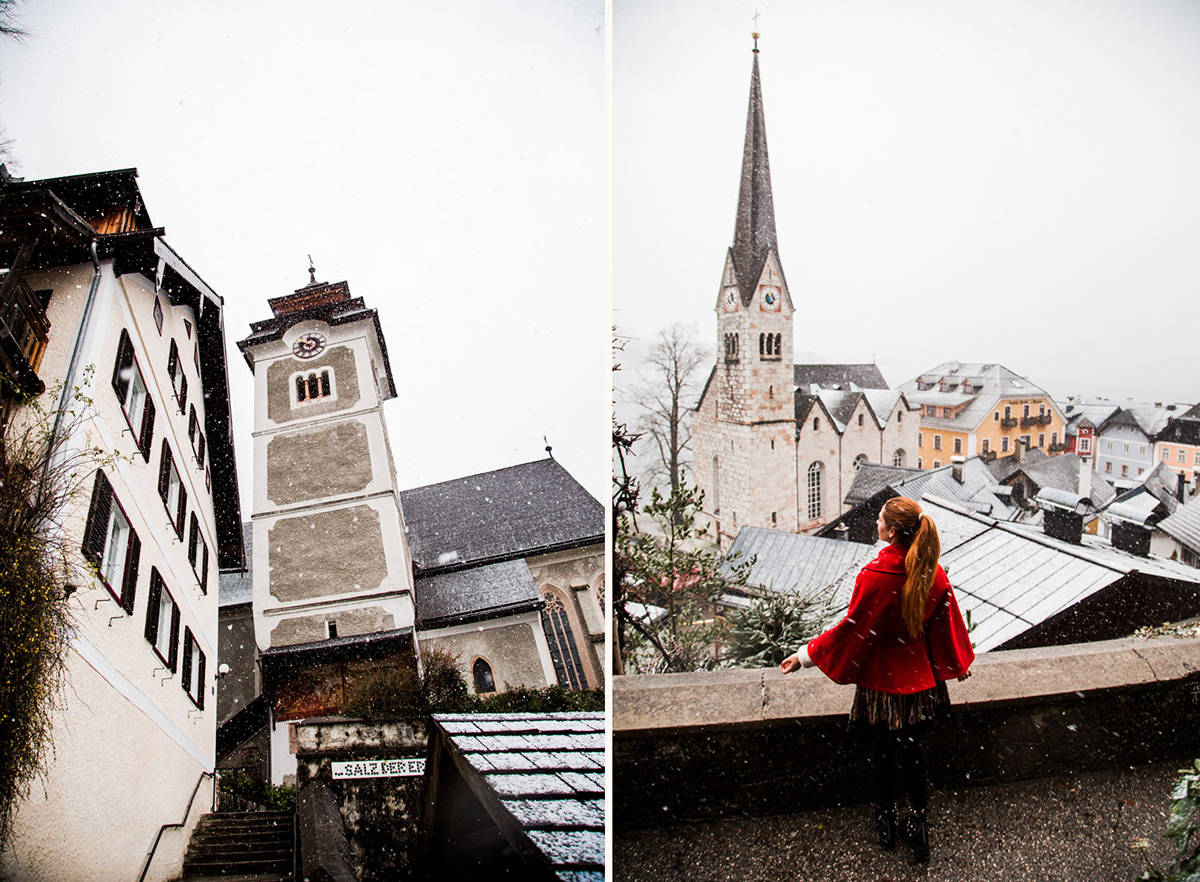 2.Take the iconic Hallstatt picture – follow the crowds and you will quickly get to the most famous picture location. Be aware, usually you will need to wait for a while until you get your perfect snap, as this place is packed with tourists. My gorgeous amiga Sissi and I didn't take long for the shot below, as it was freezing cold, but the shot below is definitely my favorite from the spot. Souvenir from Austria for my Mexican bestie. <3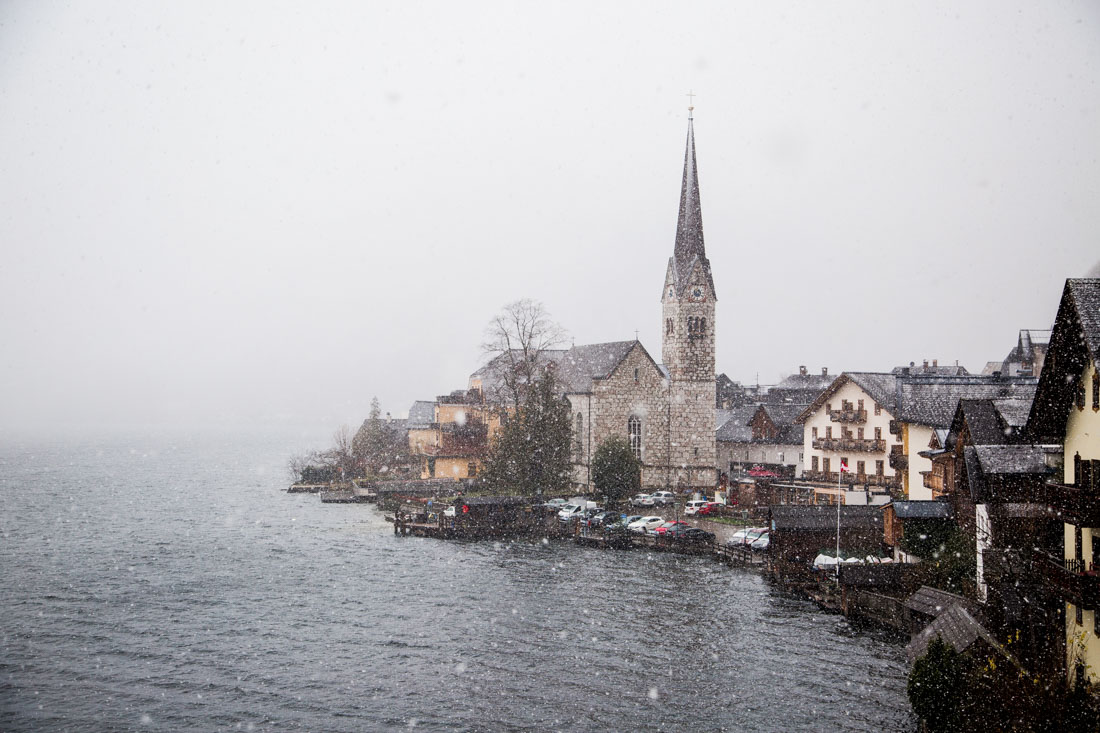 3.Visit the world's oldest salt mine Salzwelten Hallstatt – it would be really a pity to visit Hallstatt and miss going to the salt mine. The whole visit will take you around 2hours or so. The tour through the salt mine is guided and it is really educative and fun. Isidora and I have been there back in 2014 and we really loved it. The coolest part was sliding down the slides that are inside the mine. We still have that pic hanging on our fridge! Besides the actual mine, you also get to explore the area around it, learn about Hallstatt history and go to Skywalk viewing platform from which you can enjoy the breathtaking view of Hallstatt and the whole area.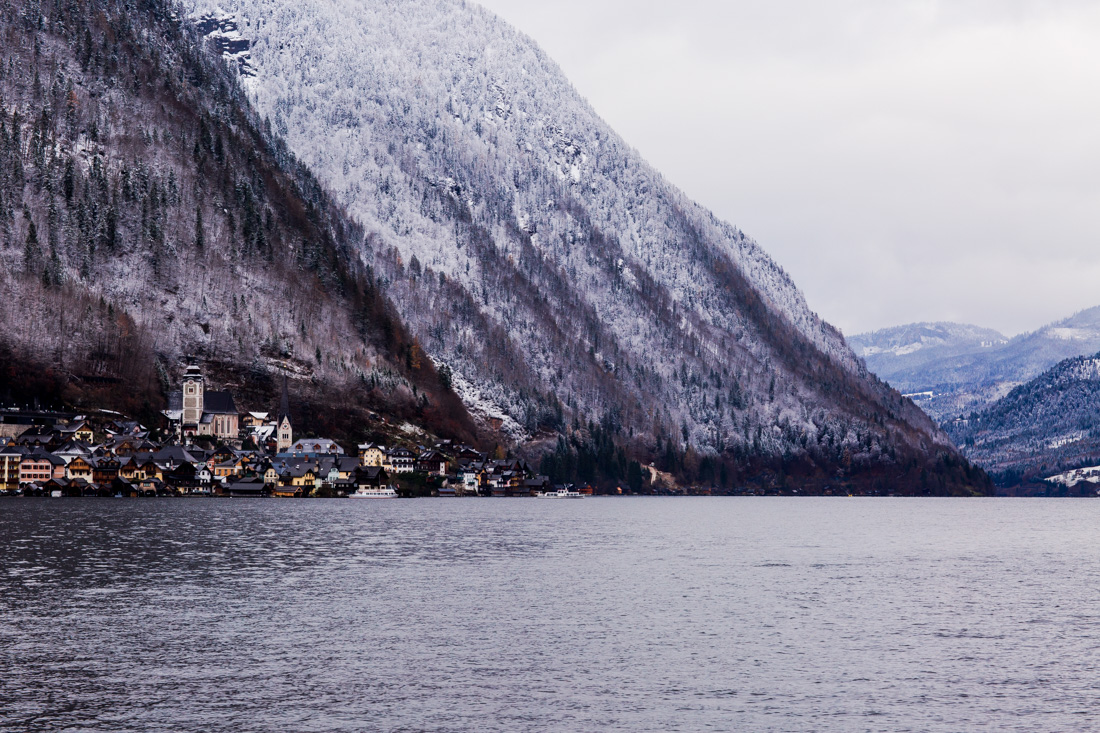 4.Take a boat ride – unfortunately this is something I still didn't manage to do, but I really think it is a must! To drive around the Hallstatt lake, see the town from different perspective, enjoy the unique views. Must be a special experience!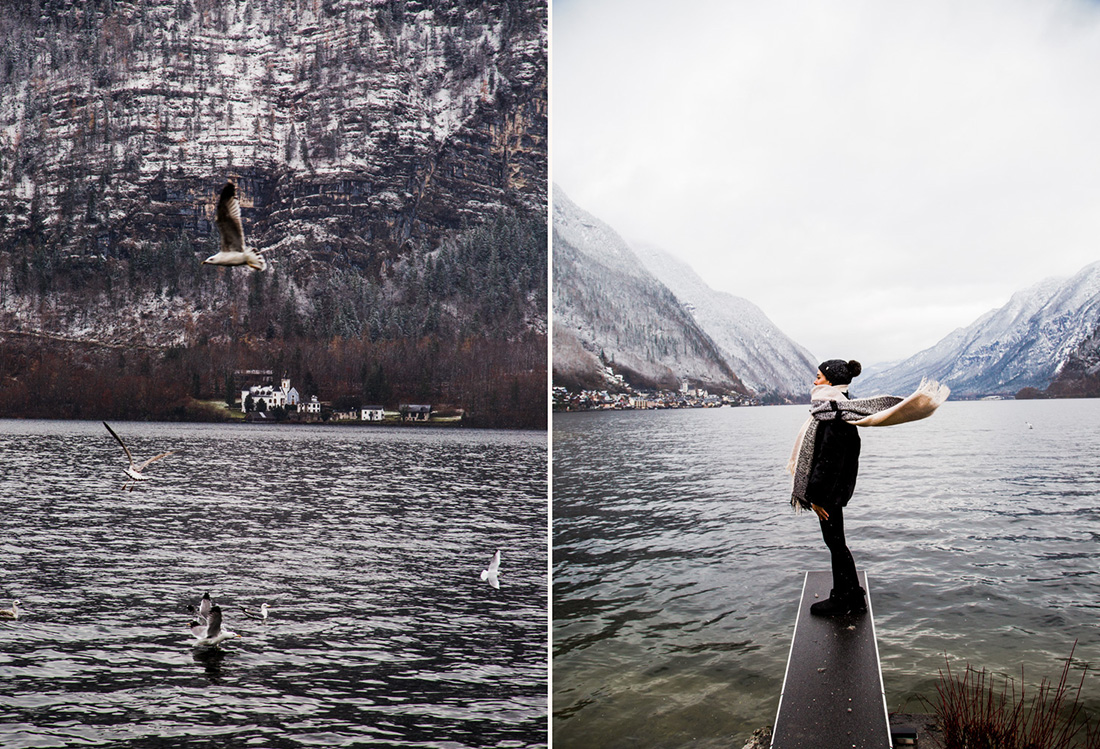 5.Try fish from Hallstatt lake – as you can imagine Hallstatt is very touristy and tiny. Finding an authentic restaurant, where I could imagine locals go, was for me a mission impossible. So for that, maybe you should try searching on some other blogs or websites. However all the food I tried was tasty. Classic Austrian comfort food. For me the most authentic dish you can try here is fish from Hallstatt lake, in one of the little restaurants that are by the lake itself. Don't expect it to be mind blowing, but it is tasty. I also like the soup with cheese dumpling, so if you find it, go for it.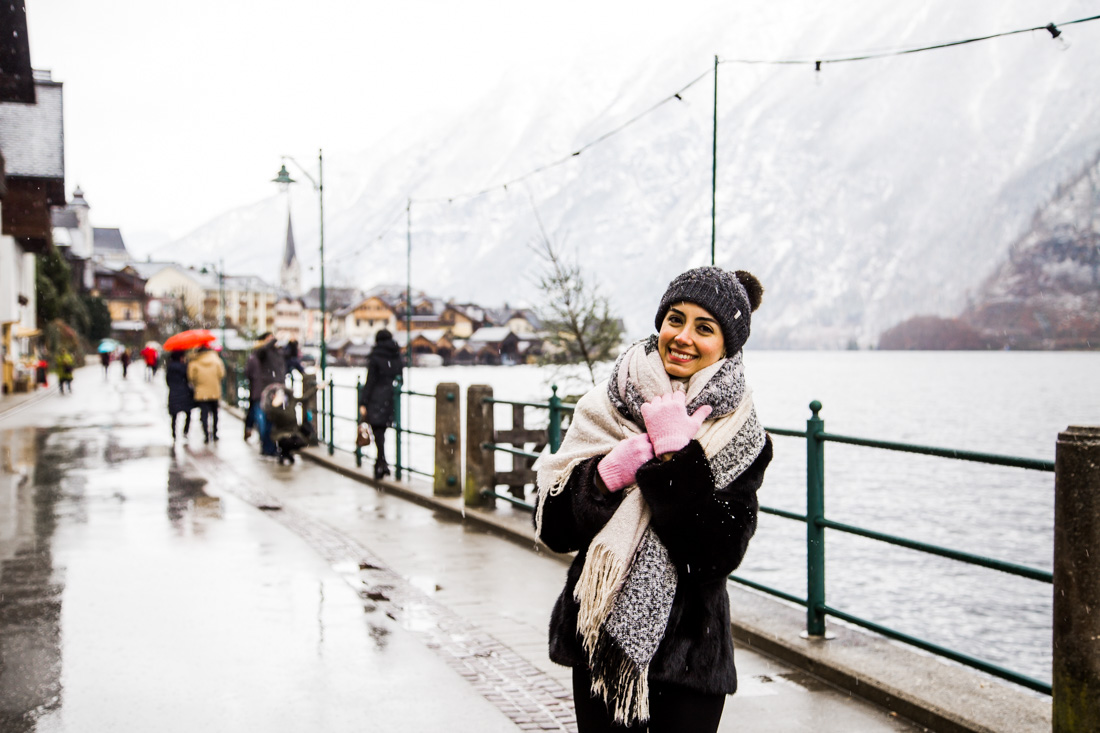 When is the best time to visit Hallstatt?
Any time of the year has its charm in a town like this, but if I had to choose, I would definitely say my favorites are winter and autumn. Autumn because of the golden and orange shades of the nature in Hallstatt must be unforgettable! I guess October or first week of November for best autumn scenery and photography. I once went there mid September, it was still warm and very beautiful, but if I had to choose I would go for October. Second time I went was end November, and I had this crazy luck to experience my ultimate dream – Hallstatt under snow! It was snowing on our second day, everything was so gorgeous, like from a fairytale! I can imagine that a day after the snowfall was even nicer for pictures. During the actual snowfall the color of the lake was greyish. A downside of the winter visits is of course the fact that it gets dark faster, also the salt mine was closed. So depending on what you are interested to see, make sure to check winter opening times of sights that you would like to visit.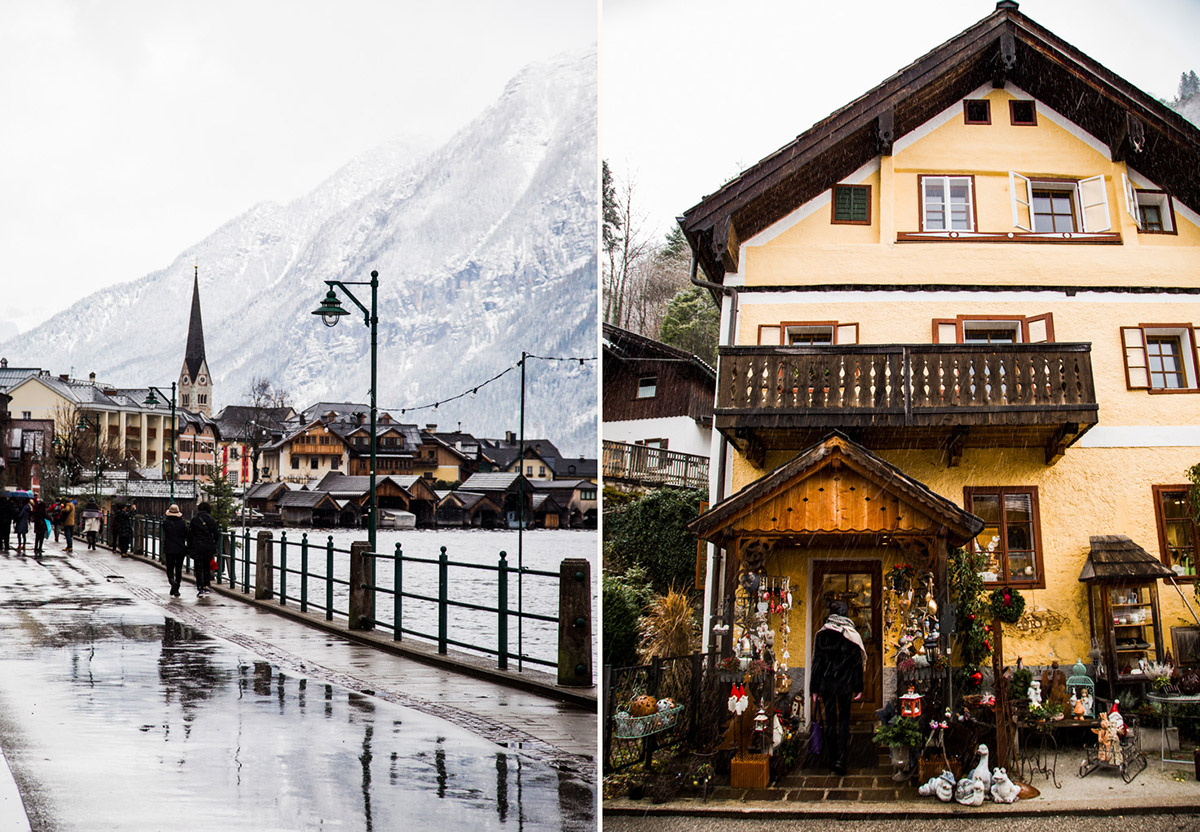 How to get from Vienna to Hallstatt?
By car – this is how we went there both times when we visited. It is for me the most convenient way, because I carry a lot of camera gear and enjoy discovering other places on the way. From Vienna it takes up to 3 hours to get to Hallstatt and the roads are great.
By train – another great option to get from Vienna to Hallstatt is by train. The ride lasts around 3h 30min (this is the fastest option), depending from the connection you choose. Check the OEBB website to inquire about the connections and ticket prices.
By bus – as far as I managed to find out there is no bus that will directly take you from Vienna to Hallstatt, unless you booked a tour via some tourist agency. There are buses from Salzburg though, so in case you are going to visit there too, maybe you can do a day trip to Hallstatt by bus.
Where to stay in Hallstatt?
Hallstatt and the surroundings have many cute hotels where you can stay. I don't have a specific recommendation, because this really depends from how you go there (if you travel by car, you could stay even in some villages nearby, where the rates will be much cheaper), from your budget, preferences and so on. I usually use Booking.com to search for places to stay when I travel, so i recommend you to do the same or use some similar website.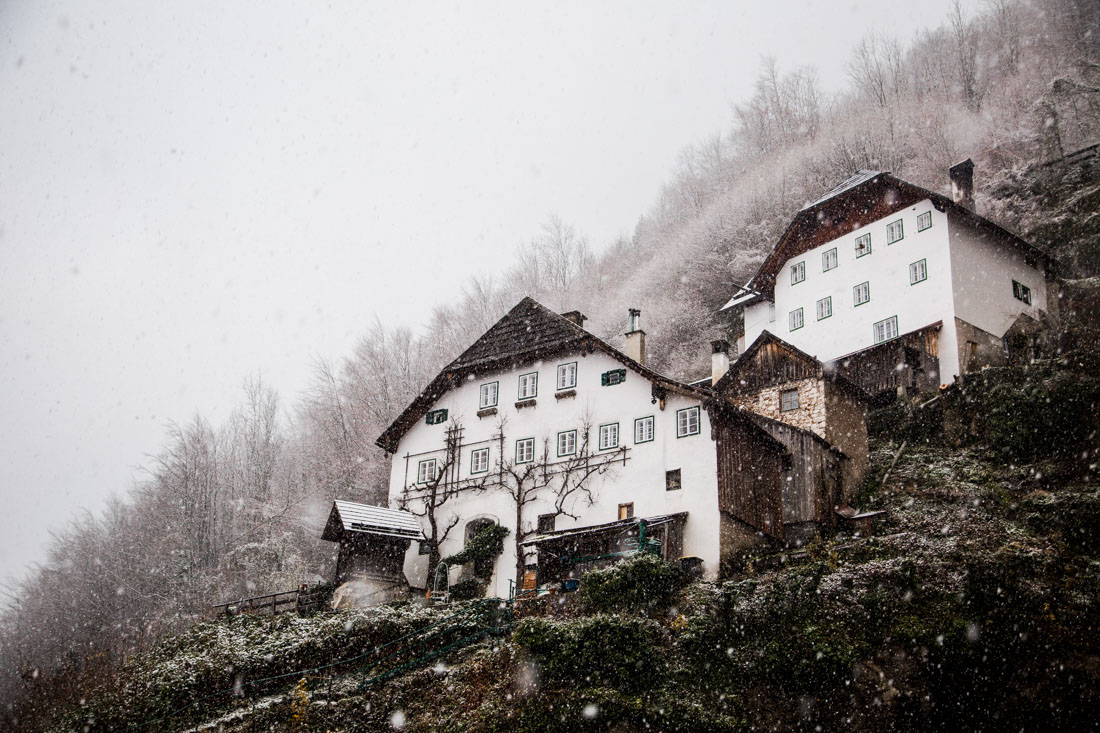 How long will you need to explore Hallstatt?
If you are in a rush, you can finish exploring the village itself within an hour. It is really tiny. But if you want to spend more time, exploring the salt mines (over there you will need around 2 hours), go for a boat ride, have lunch, relax a bit and fully enjoy, you can spend a day or half a day in Hallstatt. If you are going by car I recommend you to also visit Gossau Lakes (20 min ride from Hallstatt), and other lakes nearby. If you are short on time, don't worry, the drive to Hallstatt itself will feed your wanderlust.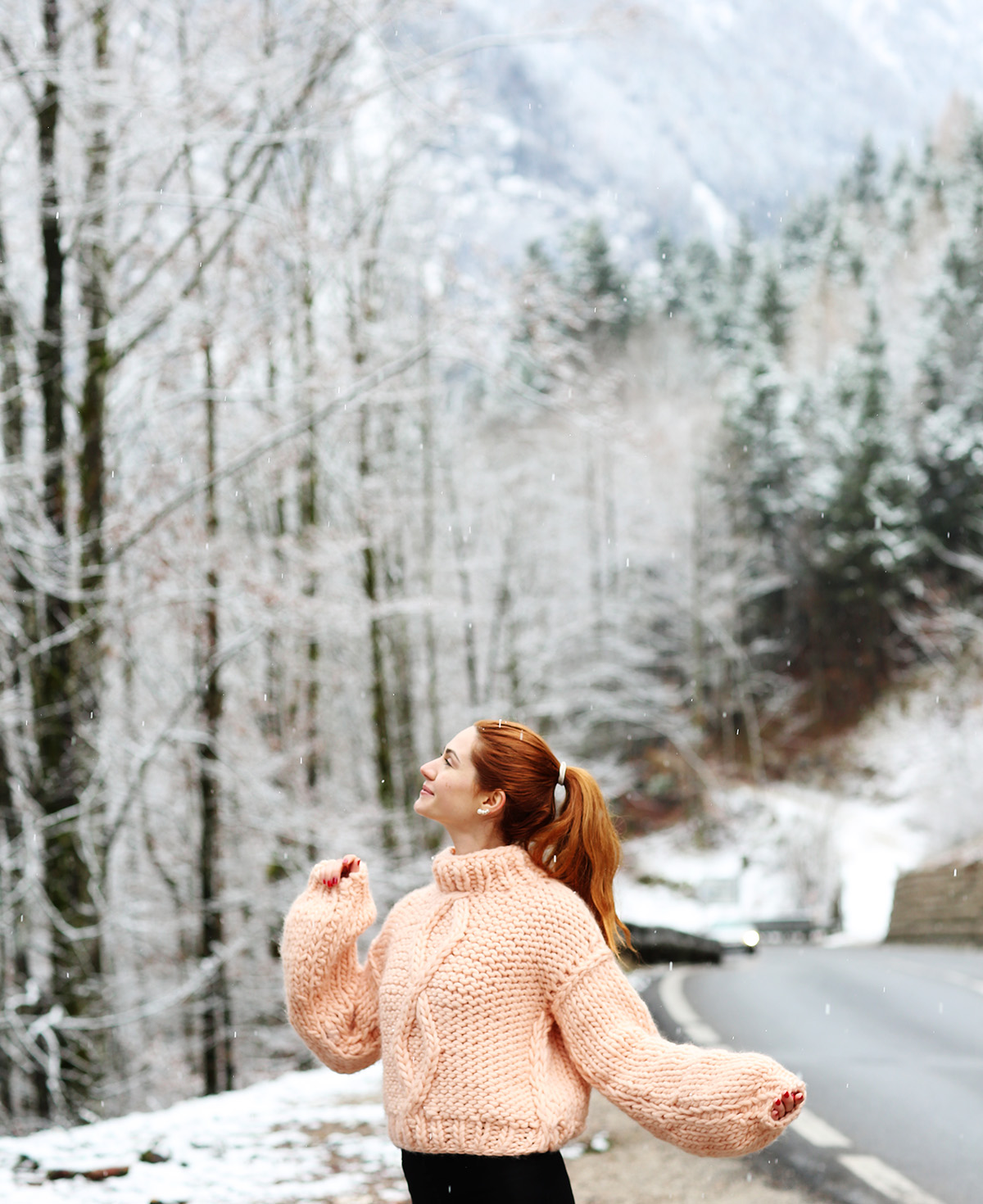 Hope you found this article useful! If you want to see more pics of Hallstatt, take a look at one of the first posts on our Vienna Insider! Isi and I in Hallstatt back in 2014. <3
Thank you for reading!
xoxo,
Una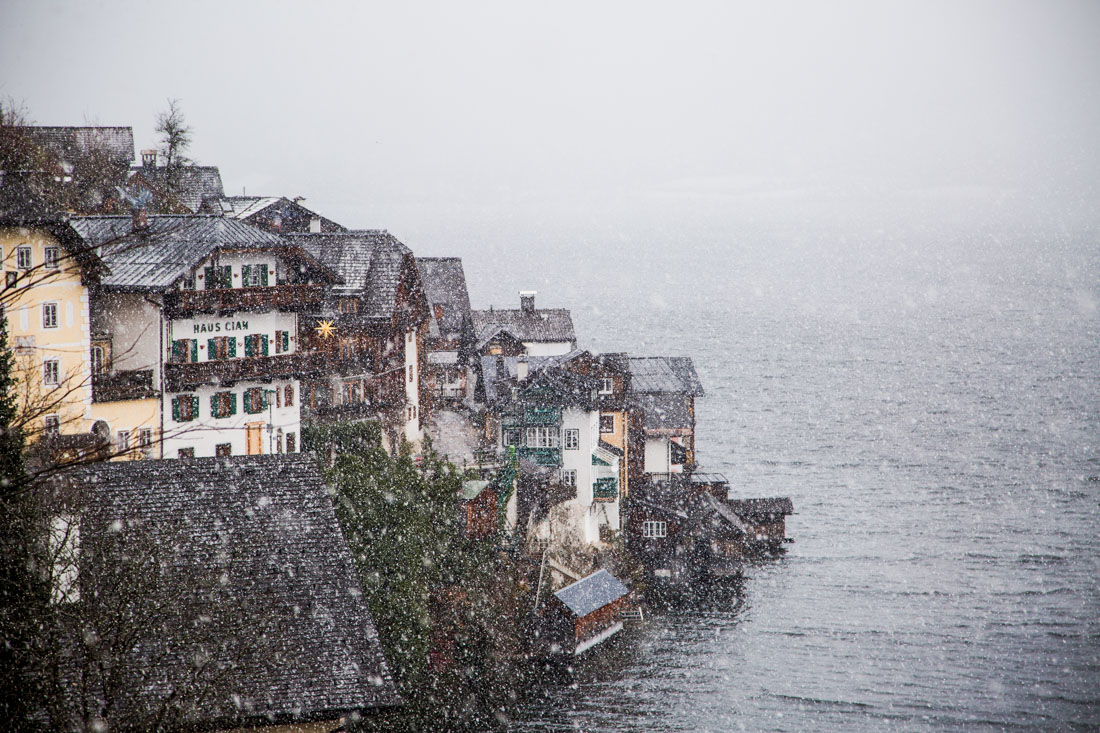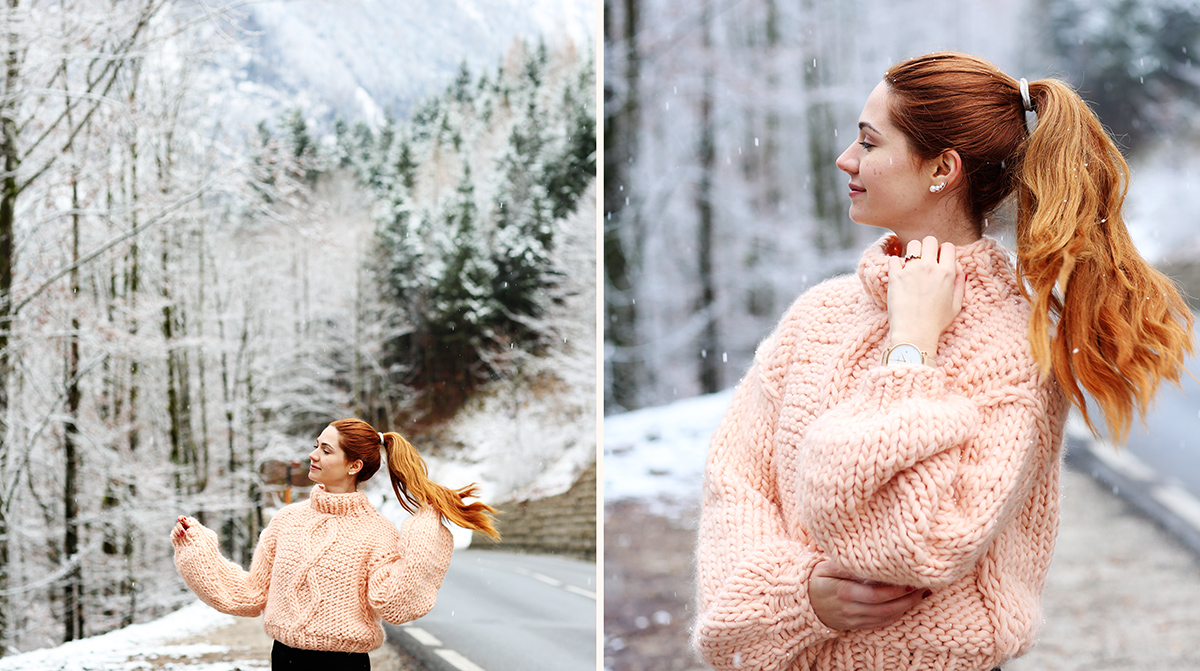 And here a little fashion tip – if you are looking for the warmest, softest sweaters, take a look at Woolnomads. I have a few sweaters from them and I really love them! Woolnomads sweaters are hand knitted. It is slow fashion brand run by mom and daughter, founded on the road between Vienna, Belgrade and Milan. I love supporting small brands and I am really happy to recommend you Woolnomads. <3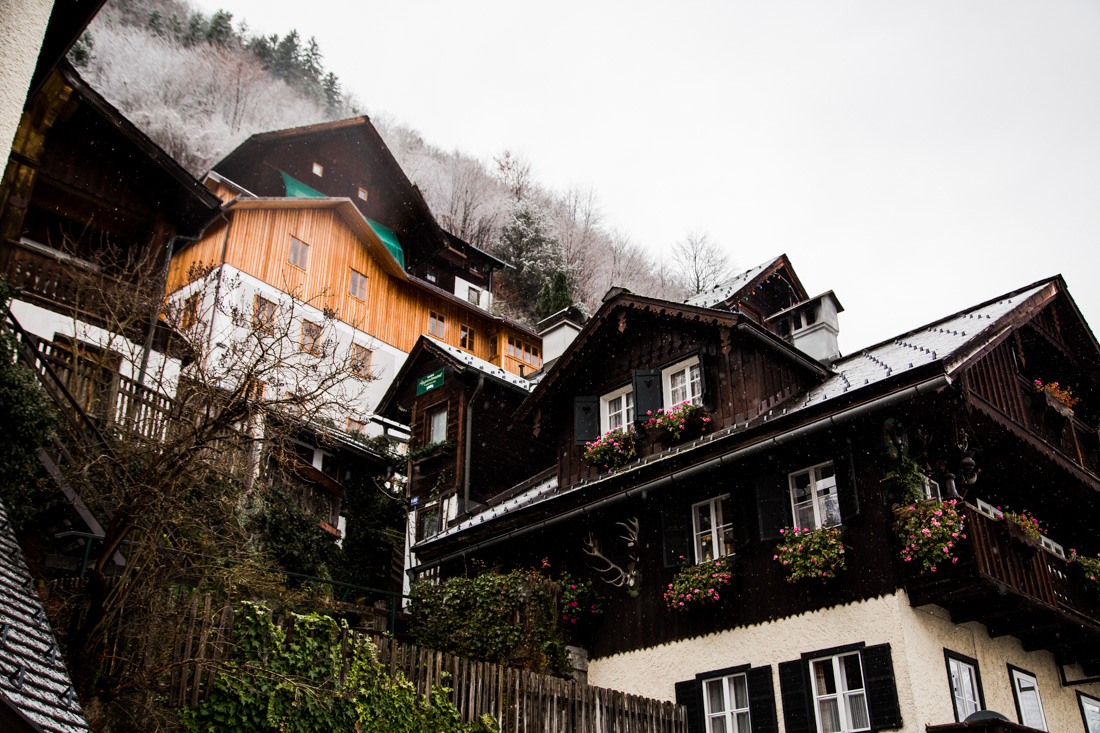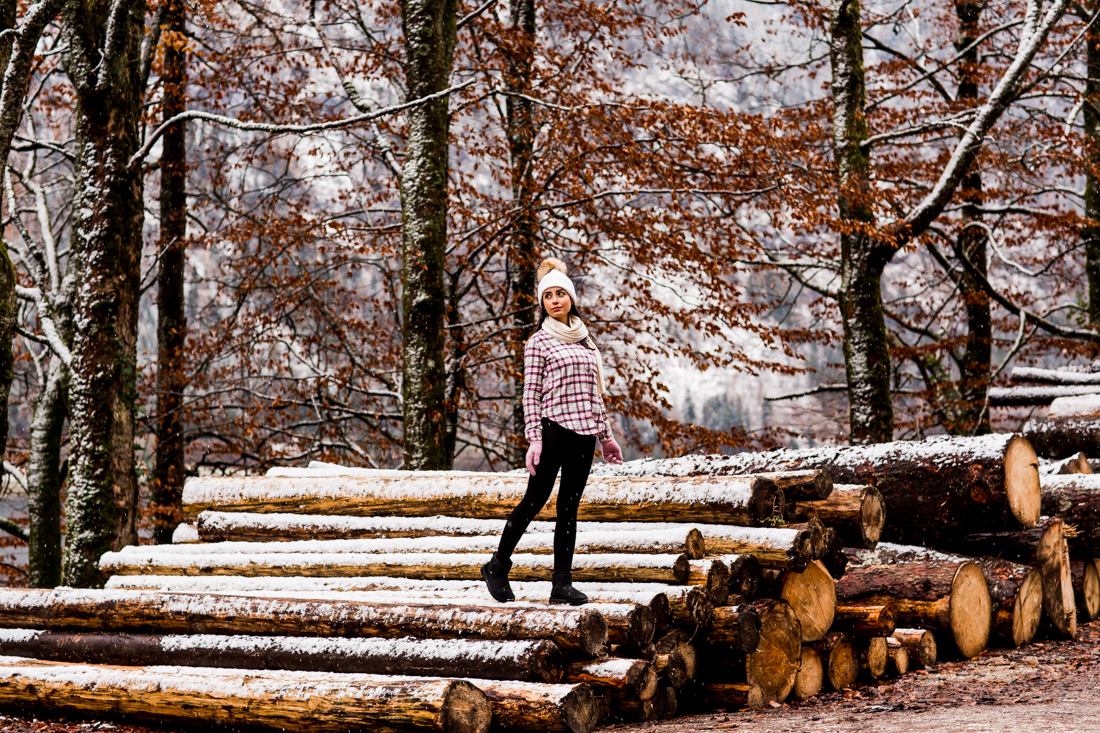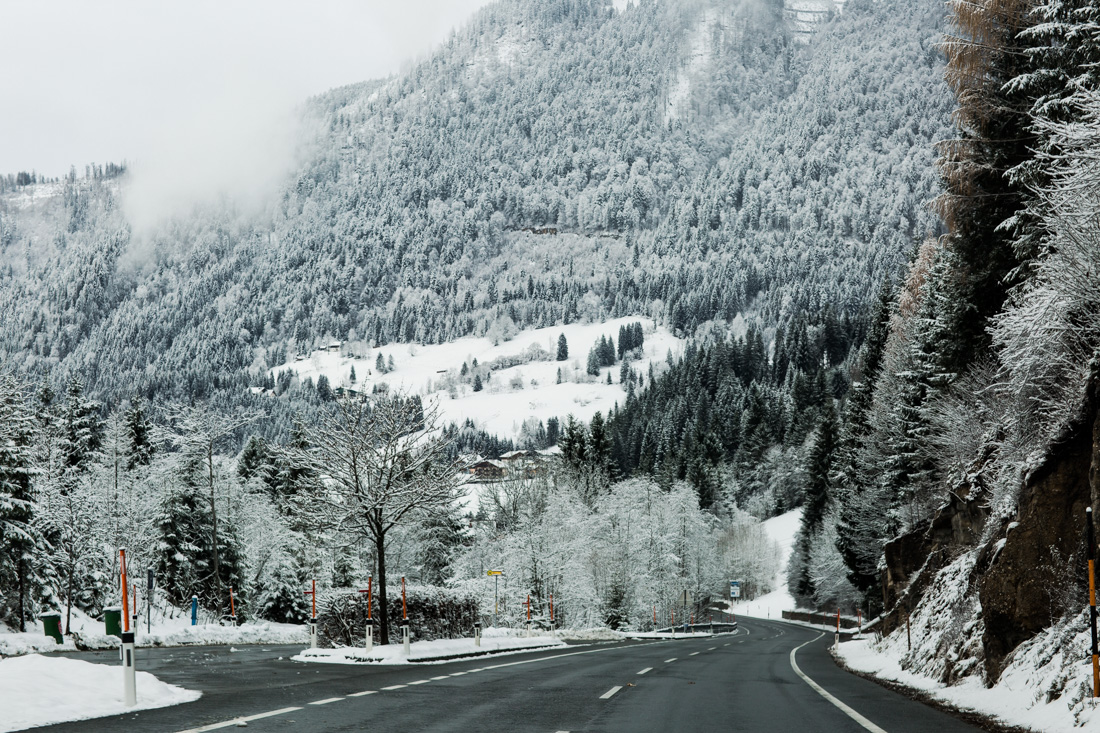 Thank you for reading! <3
All pictures featured here were taken by me Una Stefanovic Photography and are protected by copyright.
Editor's note: The first version of this post was published in March 2019. Please bear in mind that some things may be different, due to Covid 19 regulations (like restaurants and hotels opening). Inform yourself of the current situation before traveling at official websites of the Austrian government.