What to eat and do on a rainy summer day in Vienna? Summer rainy days – are you team yay or nay? For us it is a big yay! Some cooling off can never harm, especially in the city.
Today we share some tips and inspiration for rainy days, and even though our focus is Vienna, we are sure you can apply the same tips no matter where you are. It is what we do too! In general, rainy days for us are perfect for comfort food, cozy moments with loved ones, pampering and relaxation. And loooong naps, but the point of this post is a call to action so… Lets get up and be productive, at least for a few hours, before the obligatory nap. 😀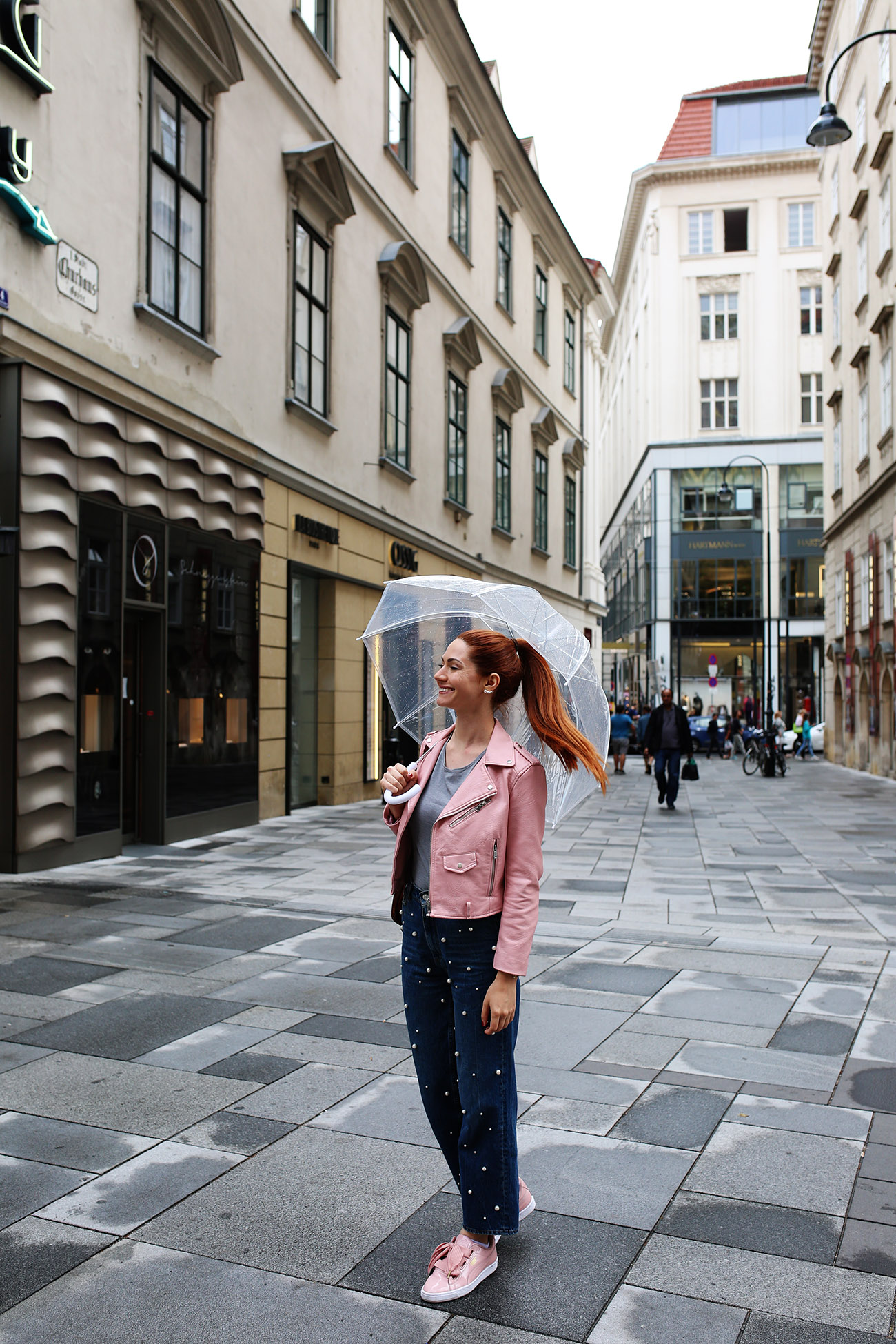 Here am I (Una) in my grey shirt that looks ordinary, but has magical properties… If you are curious, read about it here!

Rainy days + comfort food – match made in heaven!
All the comfort, hearty food tastes better when it is raining! Try and you will see! 😀 When it is raining in Vienna, we recommend you to indulge in:
What to do on a summer rainy day in Vienna?
Now is time to burn all the comfort food and calories with some action! Or if you are more of a couch potato, then relax and spend the day like a real hedonist.
That would be it for this post! We could go on and on, but we guess that even this is too much information. xD But we tried to cover something for everyone's taste! Enjoy rainy days wherever you are and feel free to share your tip in the comments below!
Hugs,
Una and Isi
PS: This post is an updated version of the post we published on 17.08.2019