Imagine waking up in a tent, hearing the birds sing. But instead lying on the ground, wrapped in a sleeping bag, you are stretching in huge, comfy bed. It is time to do your morning routine, but you don't need to go out to a nearby stream or look for a hidden bush. Because your tent already has a beautiful private bathroom. And a closet to put your stuff in. There is even a desk with a leather chair, that will make you feel like Sean Connery in the Medicine Man. Wait, are we still in a tent? Yes we are! And it is so spacious, you wouldn't believe it!
Now go make yourself cozy in the hammock on the porch of our tent, and let us tell you about our Mexican glamping experience in Serenity Eco Luxury Tented Camp by Xperience Hotels! It is located in Xpy-ha, at Riviera Maya in the Mexican state Quintana Roo. Or to make it more clear – right at the gorgeous Caribbean sea.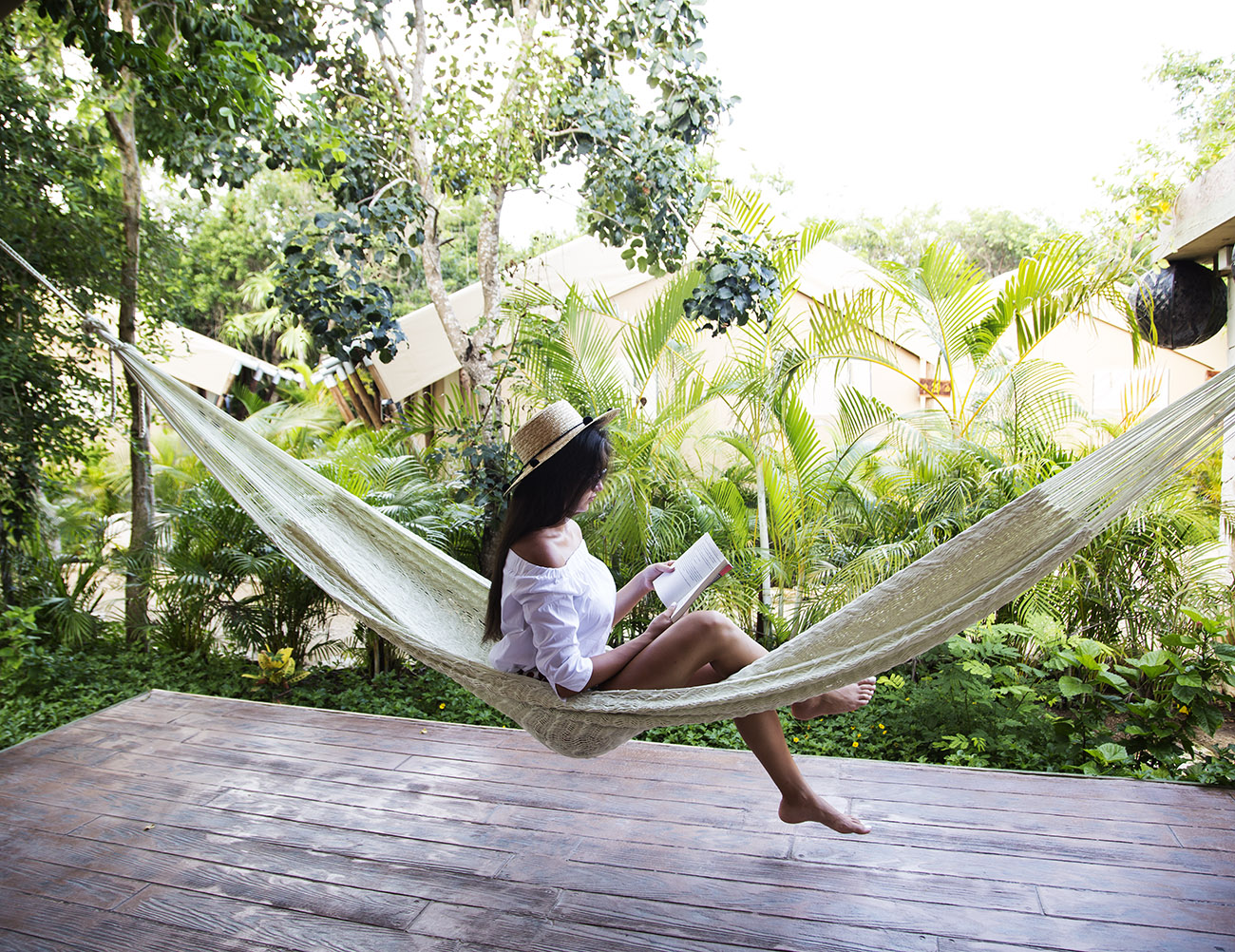 We discovered the Serenity Eco Luxury Tented Camp this summer while planning our Mexican road trip and searching where to stay in Quintana Roo. The concept of glamping, which basically represents luxurious take on camping, was already familiar to us, but we didn't have the chance to experience it before. We loved the design and location of the Serenity camp and thought that this would be the perfect place for our very first glamping vacation.
Our intuition didn't trick us, we have had indeed a wonderful time in the Serenity camp. We loved the service, food, design, the nature and comfort. And the beach and the seaside exceeded all our expectations. The feeling of floating in that warm, crystal clear, blue sea will never perish from our memory! We can warmly recommend you to stay at this charming camp for so many reasons, which we structured in the sections below. Enjoy reading!
The Location
First and foremost, what we found highly convenient about the Serenity Camp was the location. The name Xpu-ha probably tells you little, especially if you have never visited Mexico before. But don't worry, we felt so too before we arrived to the camp. Namely Xpu-ha is located in the golden middle between gorgeous Tulum and highly touristy Playa del Carmen. It took us only half an hour by car to reach Tulum, which is a must visit town if you are in the area. It has an ancient fortress and lies on one of the most beautiful beaches of the whole world, as was officially stated by National Geographic. At the same time, Serenity Camp is only 2o minutes away by car from the well known Playa del Carmen. And believe us, you do want to go there, if you are into nightlife, shopping and what was crucial for us – eager to enjoy all sorts of Mexican cuisine.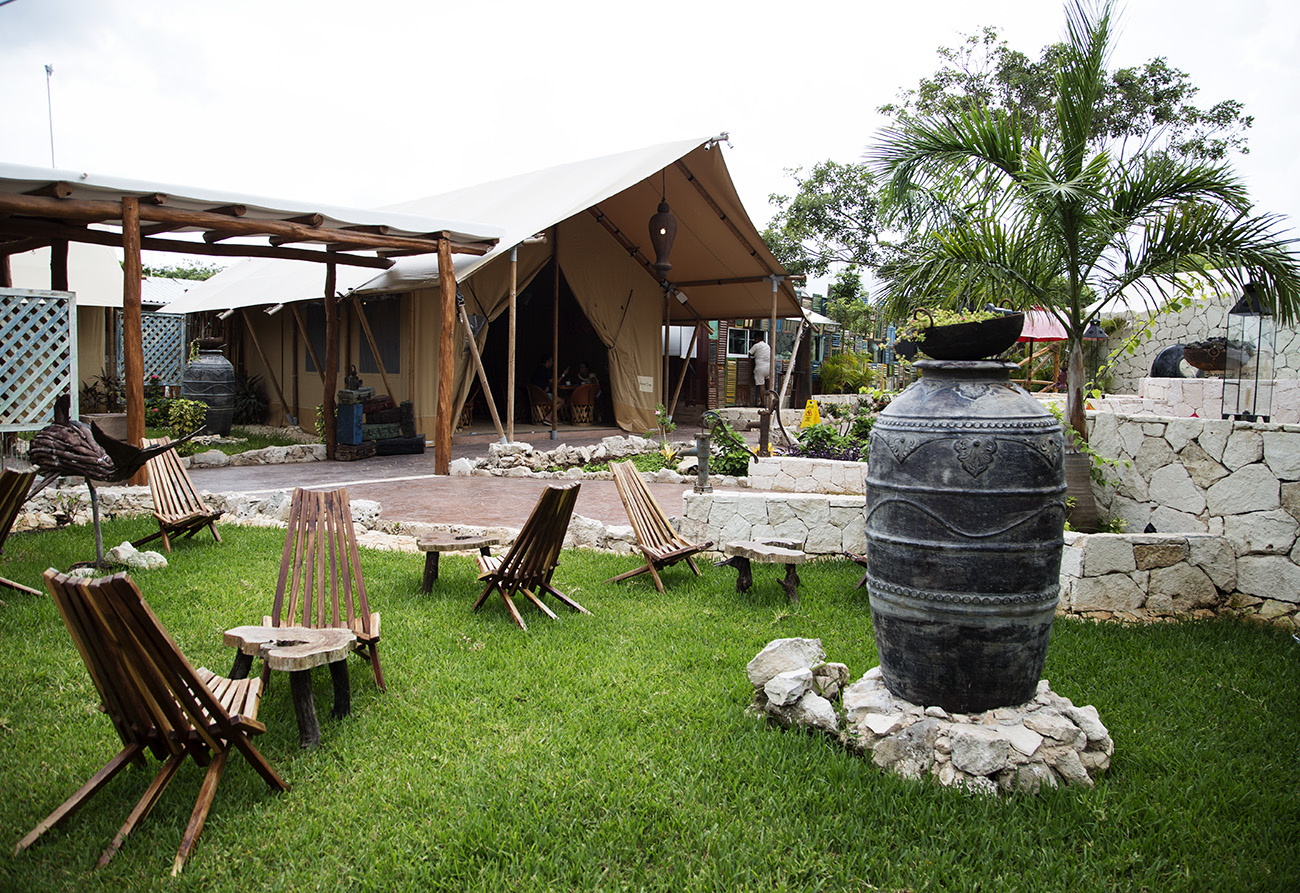 The camp itself is surrounded by nature and after just five minutes walk from the tent, you will find yourself on a really wonderful beach of Xpu-ha. The Serenity camp has a private beach club for their guests there, where you can enjoy the whole day long, having snacks, drinks, and cocktails. You can even bring a good pop up canopy, to be in, while you munch away on your snacks. This beach was always so peaceful and we were very lucky with the sea currents, which didn't bring any sea weed to Xpu-ha. There were almost no waves and we must say that we liked this beach more than the one in Tulum! Of course, each of them has its charm and beauty, but we simply liked the atmosphere at this beach a bit more, since there were fewer people, the sea was peaceful and crystal clear.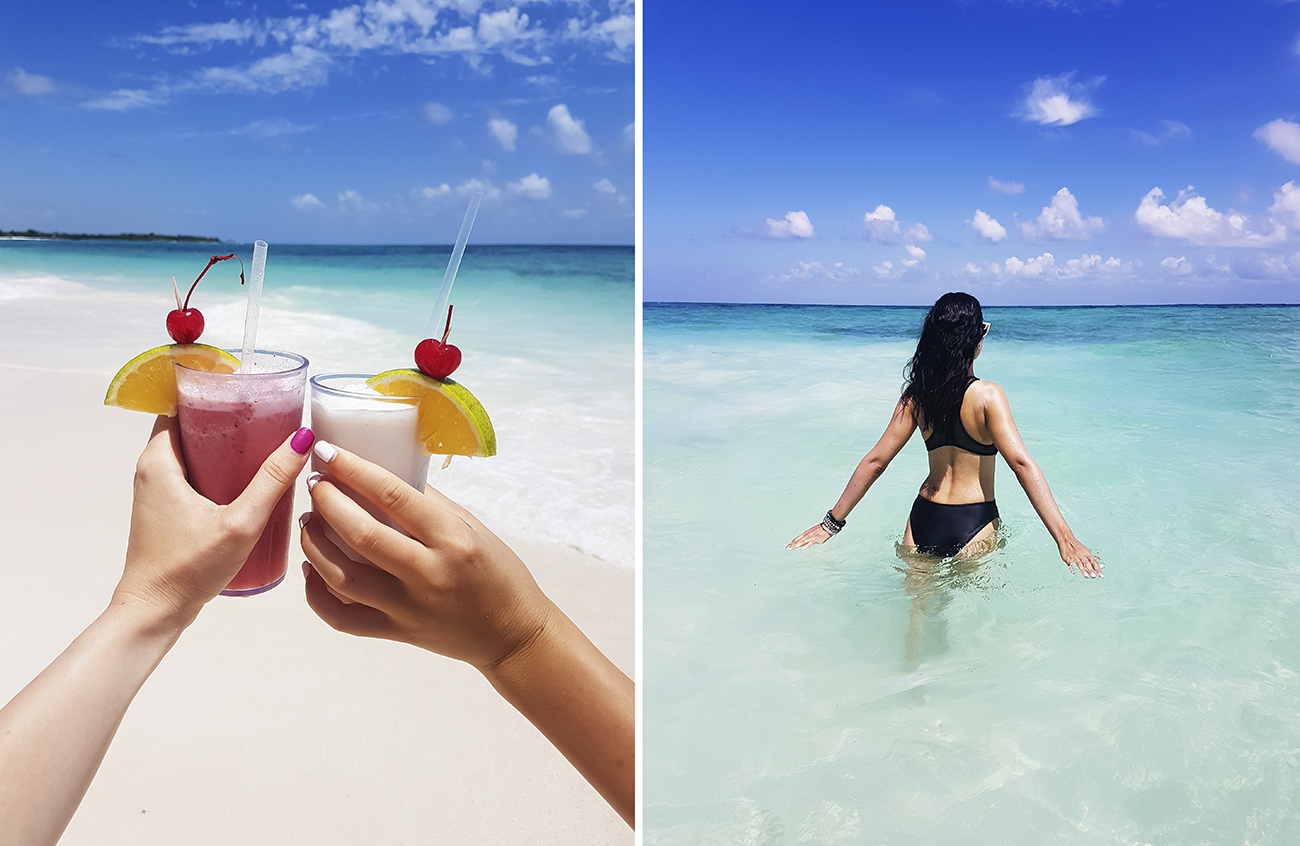 Pictures taken by phone and no filter needed or photoshop for this beauty! Missing this beach soooo much!
Our tent and camp facilities
The Serenity Camp consists of numerous spacious tents, that basically look like little houses. Our room was huge, beautifully decorated, and the beds were very comfortable. We also had an air conditioner, which was a life saver due to the humid climate present in Quintana Roo.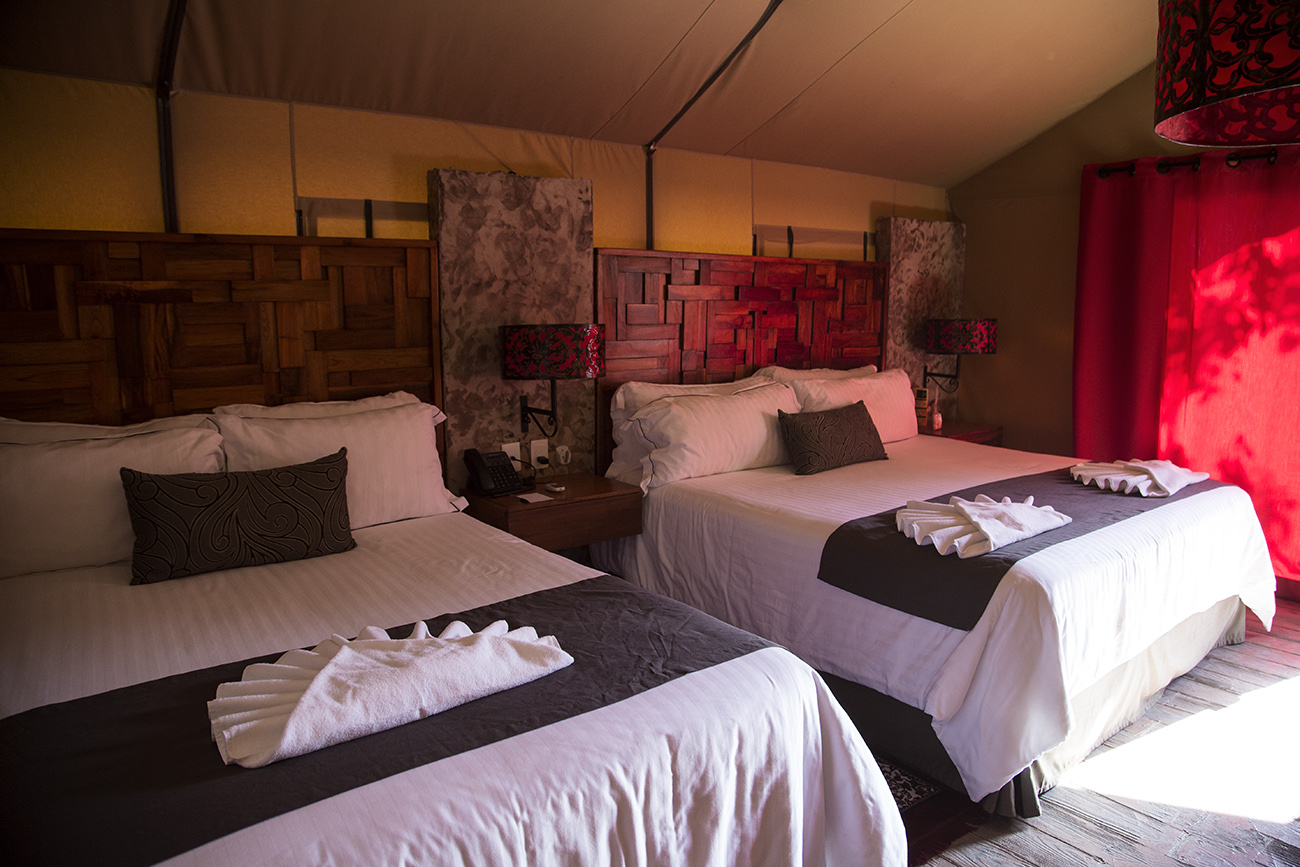 However the absolute highlight of the room for us was the bathroom. We fell in love with the sea shells, which had the function of tap. It is also worth mentioning that the Serenity Camp is a an eco friendly resort. All the toiletries that were on disposal were organic and the guests were asked (in a very nice way) to also use only organic cosmetics and help preserve the nature surrounding the camp. How nice is that? We were of course thrilled to see this, as all three members of our girl gang (Una, Isi and our bestie Sisi) are organic! Sisi is the one most dedicated to this, she turned Isi and me during our Mexican stay to 95% organic cosmetics users (the 5% non organic is some make up products we can't remove from our lives :D).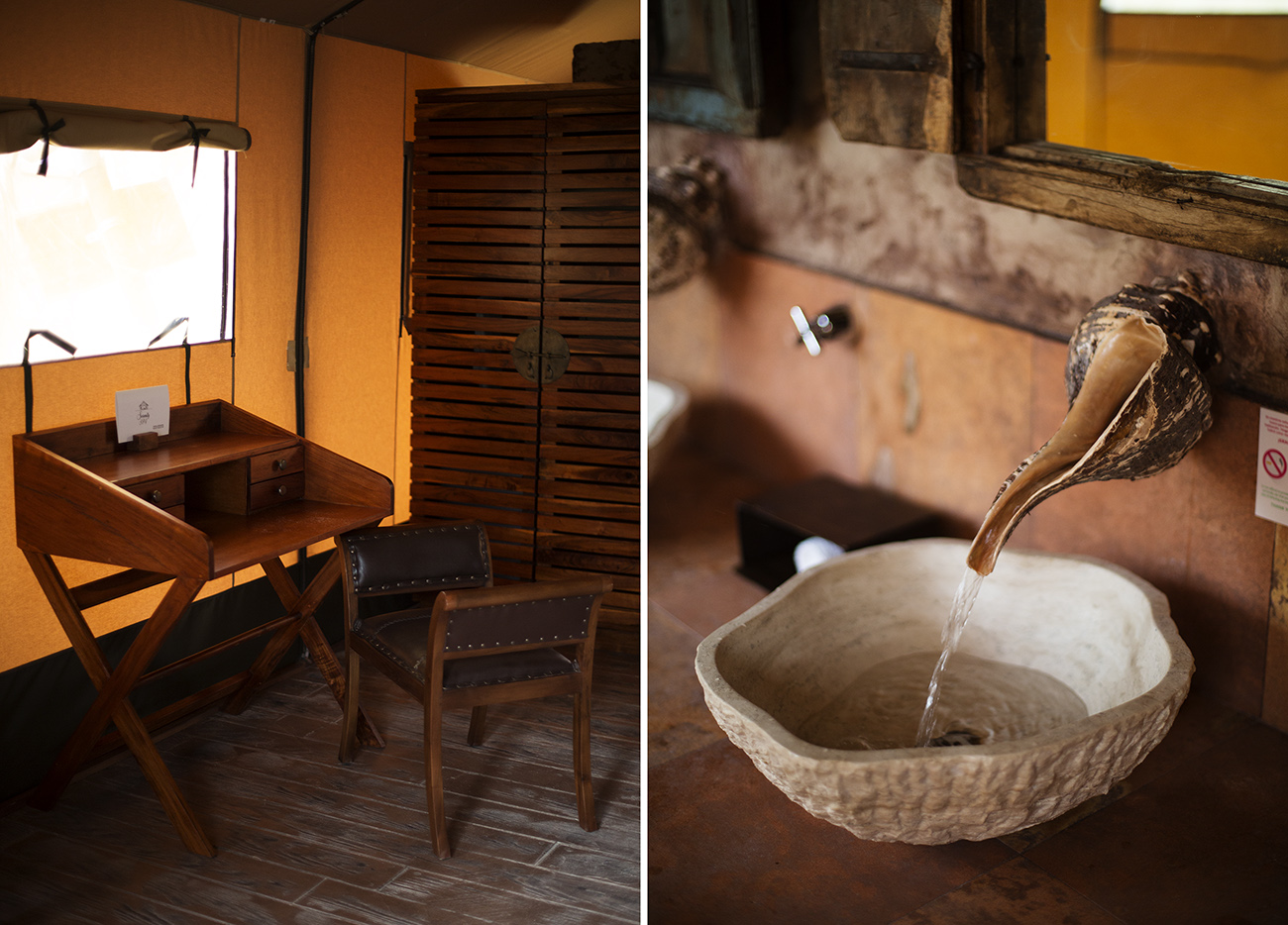 As we mentined before, we also had a hammock on our porch which was a m a z i n g!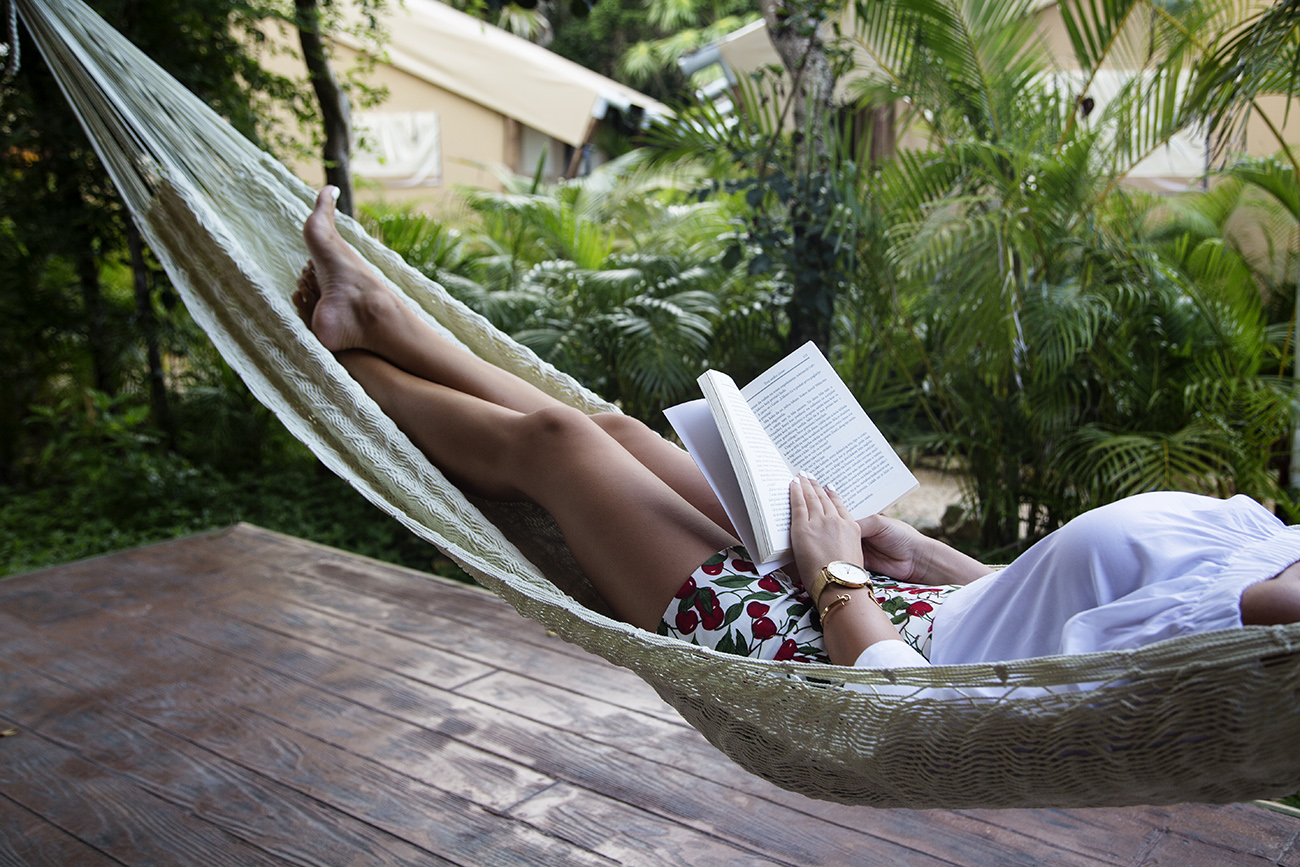 Concerning the other facilities, the Serenity camp has a big swimming pool, a restaurant, yoga tent, beautiful "lobby", aka reception tent. In general we loved the design of the entire camp, the nature and all photogenic details.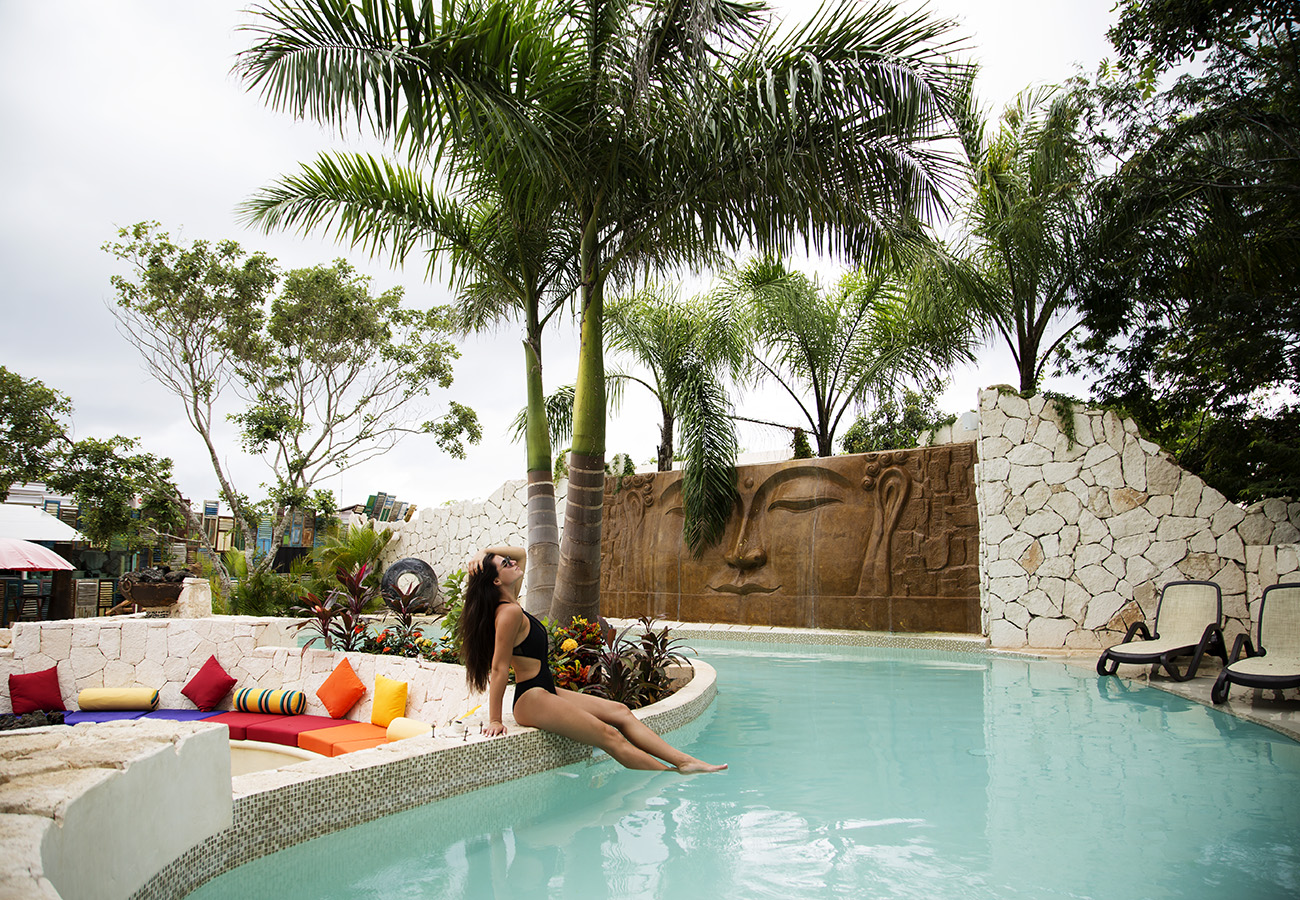 These corners, so picture perfect, right?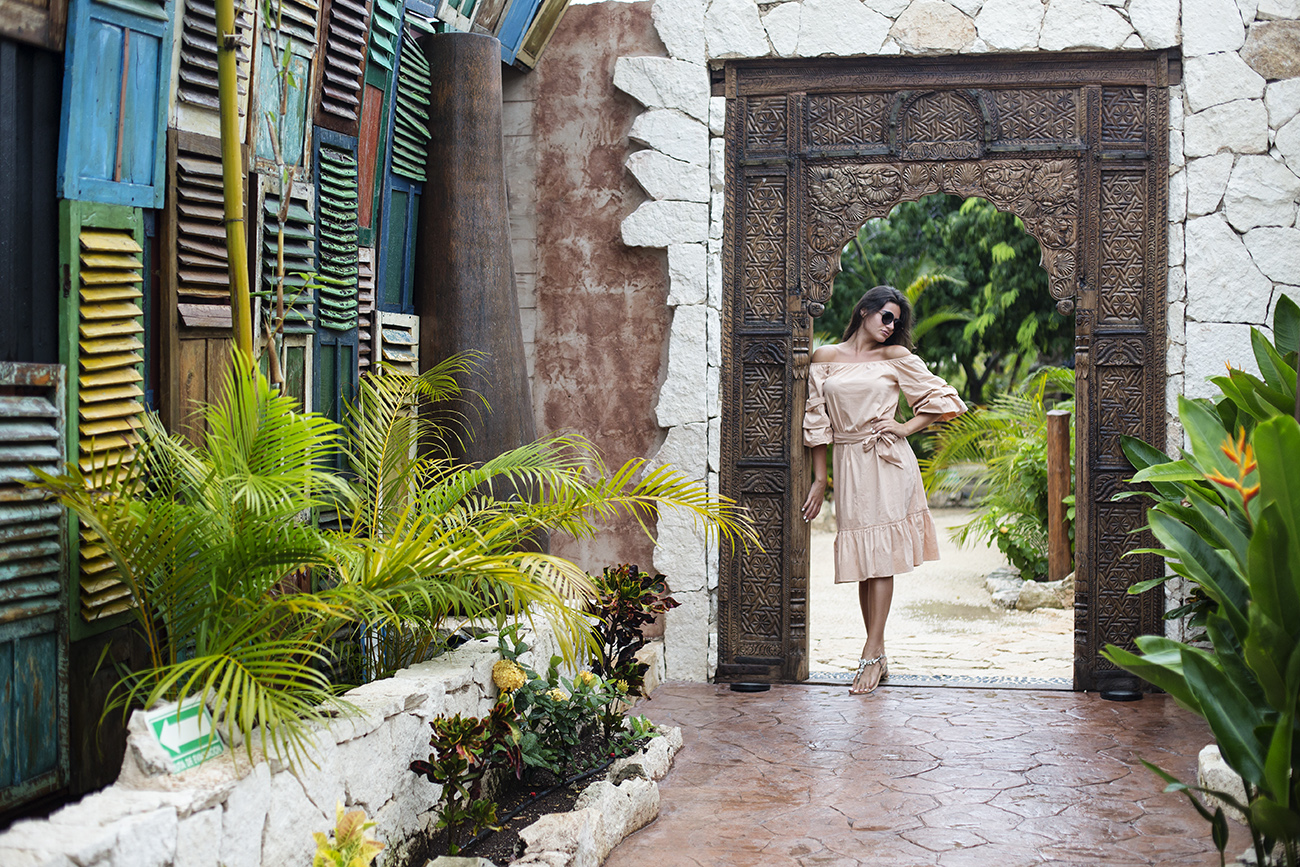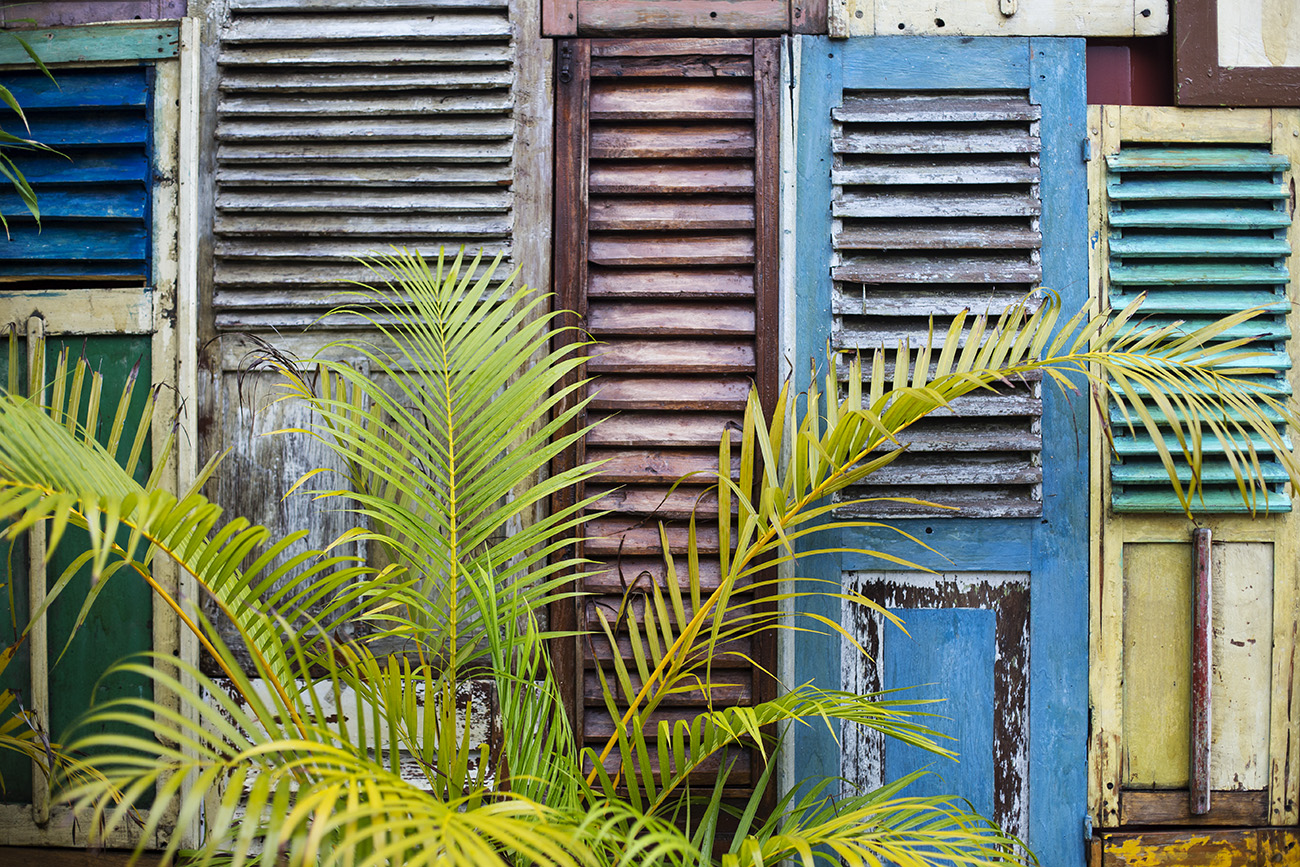 However the true spirit of camping wouldn't be complete without roasting marshmallows over bonfire. This was one of our favorite moments in the Serenity Camp! And don't worry about the marshmallows, they are provided by the camp and you will find them in your tent. 🙂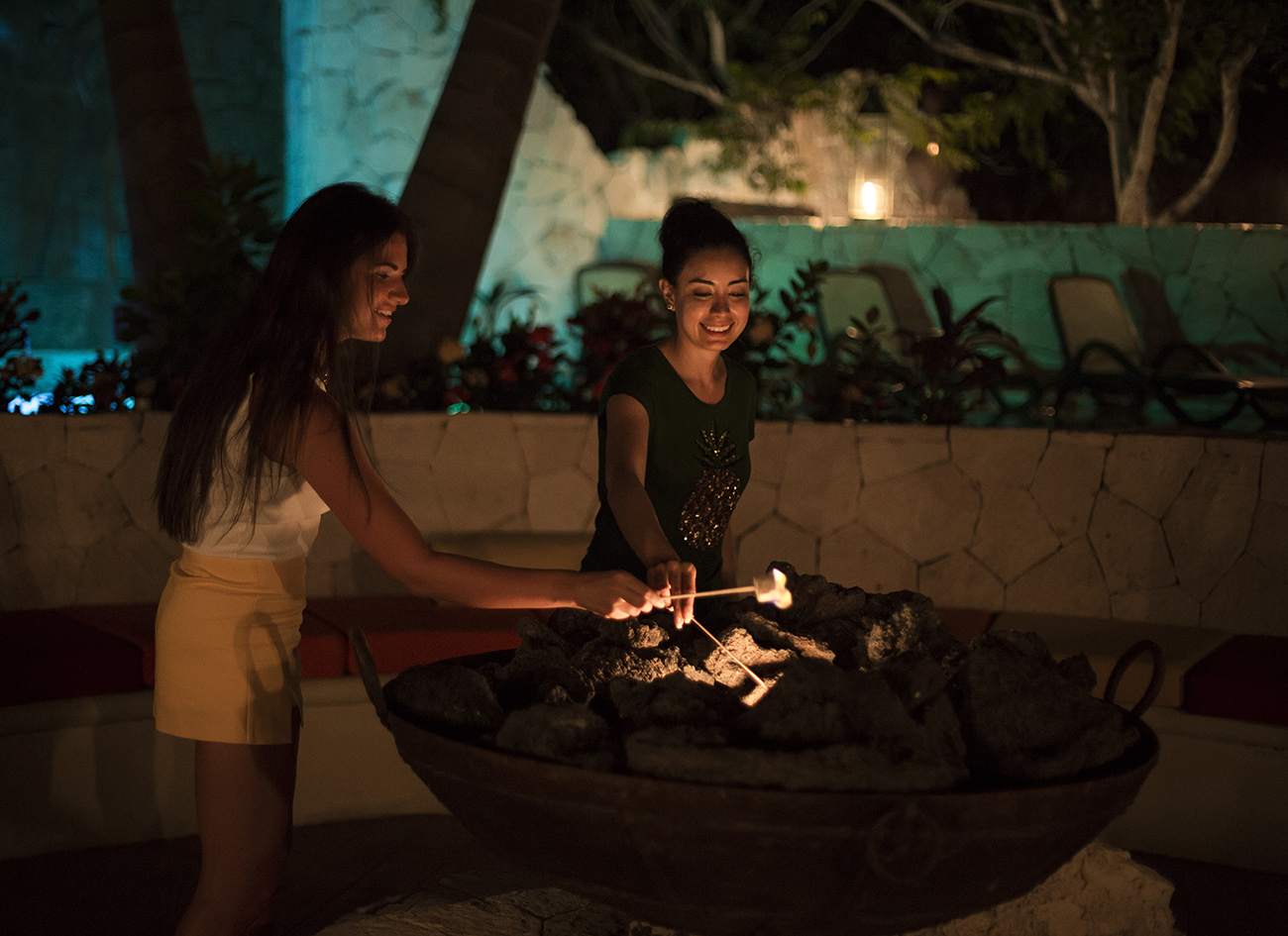 The Service
Serenity Club staff made our stay even more enjoyable. All members of the team were always relaxed, in a good mood and ready to help. Every morning would start with smiles from the restaurant staff team. Ramon from the front desk was kindly helping us with everything we needed. We also especially want to mention and thank lovely girl Diana, for her cute towel creations that awaited us every day as we would return to our tent. All these little things made sure that we had smile on our faces during our whole stay at the Serenity Camp.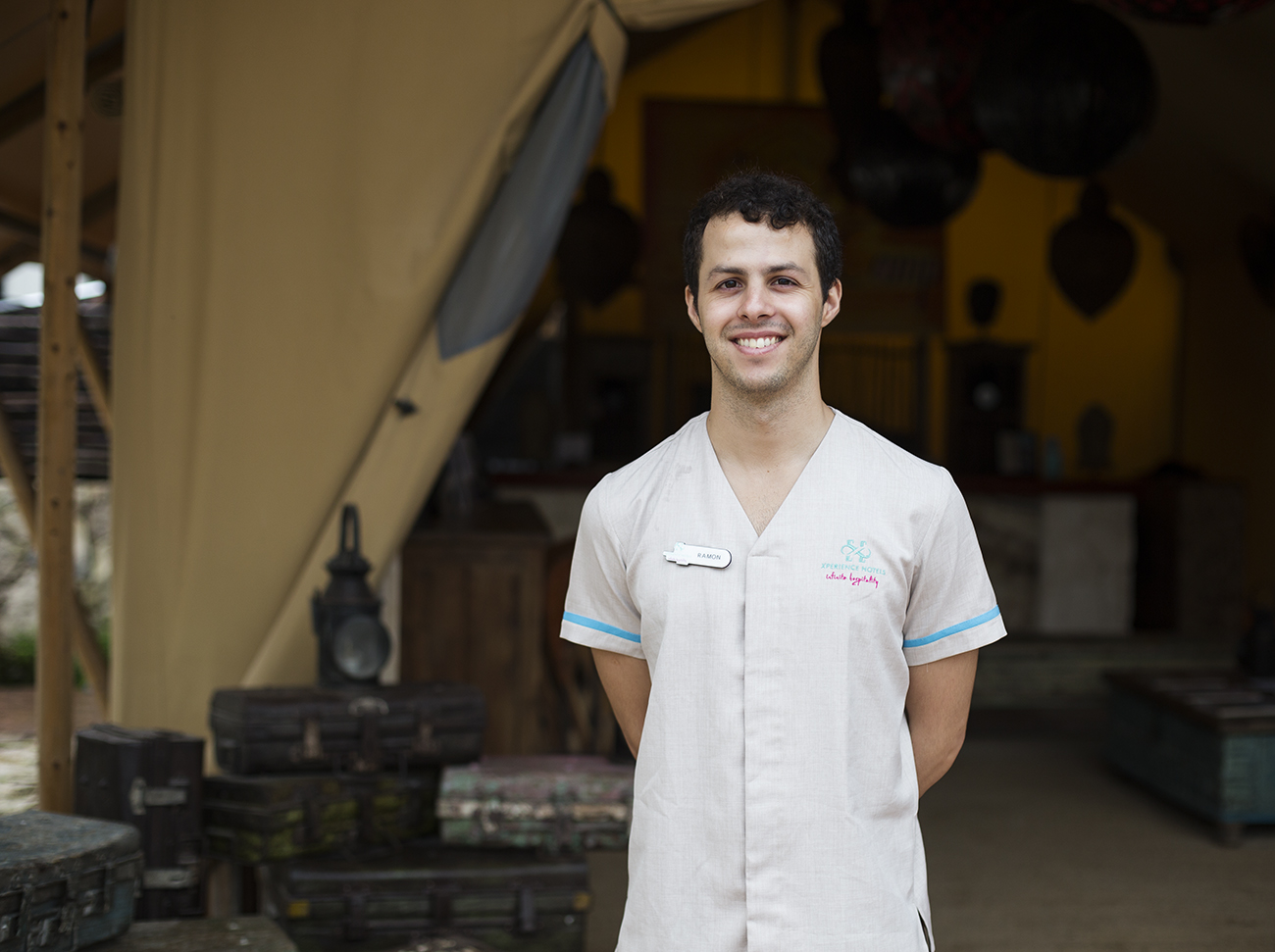 The Food
Last but not the least, we need to say a few lines concerning the food at the Serenity Camp. The breakfast was a la carte and freshly prepared for each guest. We loved there were many typical Mexican breakfast foods on the menu, such as delicious chilaquiles. The same applied to dinner. Service as mentioned was quick and friendly, so we could completely enjoy all our meals.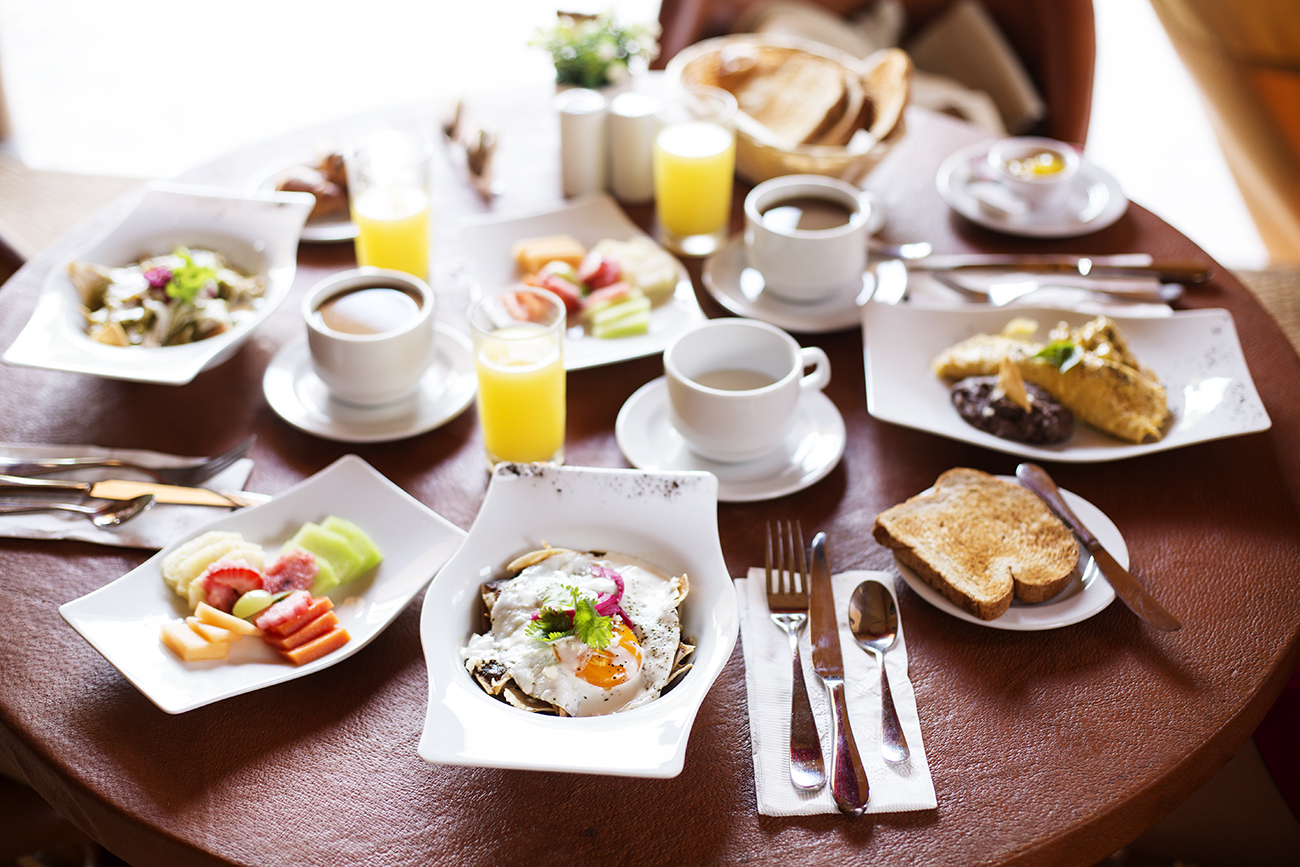 Egg dishes, chilaquiles, toasts, fruit plates, pancakes… Everything at the Serenity camp were super delicious!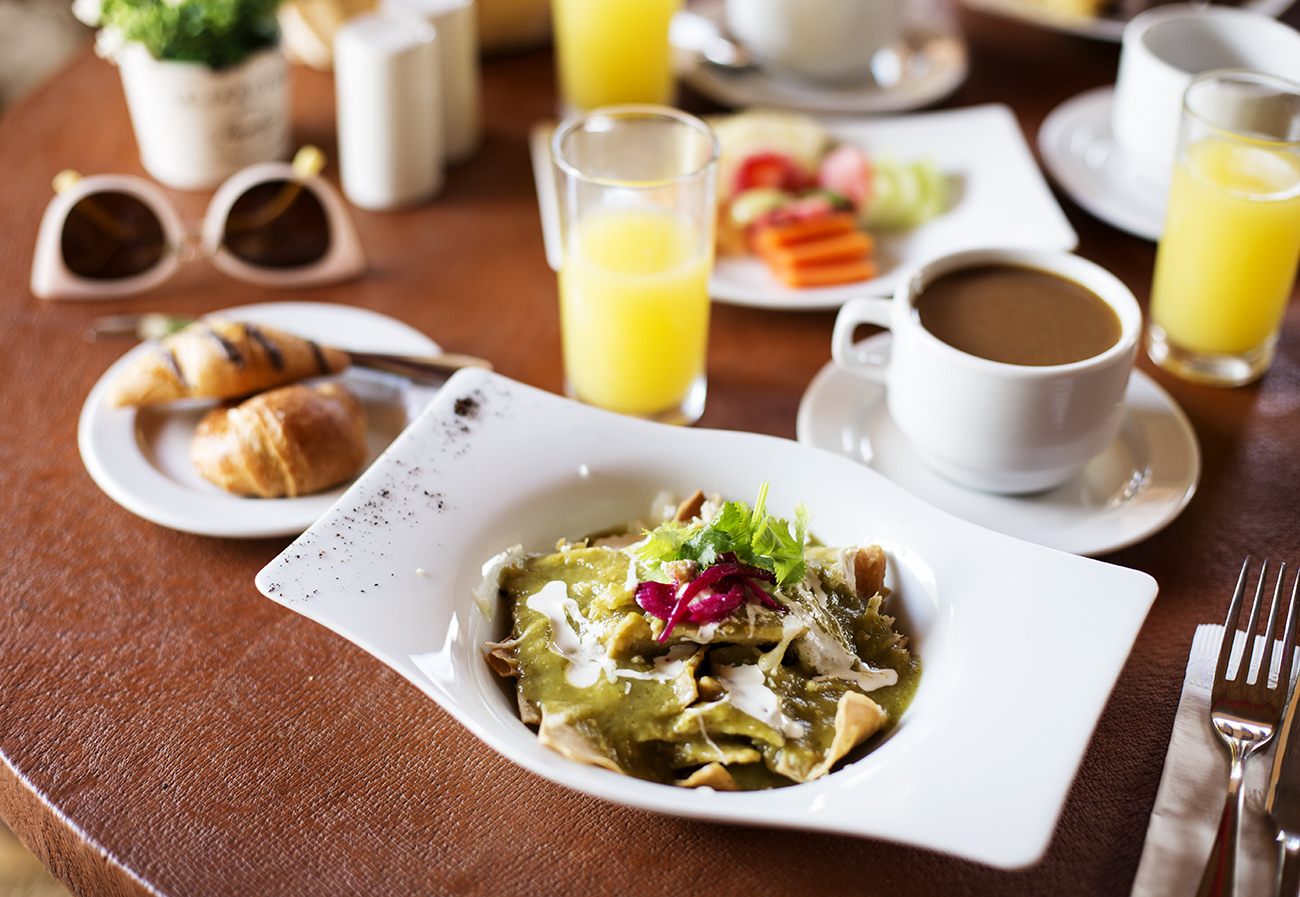 Why glamping?
Glamping is a truly unique vacation experience, that we absolutely loved! Next time we would love to do it with a bigger crowd, because this will add an additional fun factor. But even as a group of three we had a wonderful time at the Serenity Camp which had everything we wished for:
– a perfect beach, without tourist crowds and warm, clear blue sea
– the best ever location which enabled us quickly reach and explore the surrounding places of interest
– warmhearted, welcoming service
– stay with all the amenities that we needed for full comfort
– an eco friendly approach
– great food
– contact with the nature, relaxing atmosphere and many other facilities which added lots of fun to our stay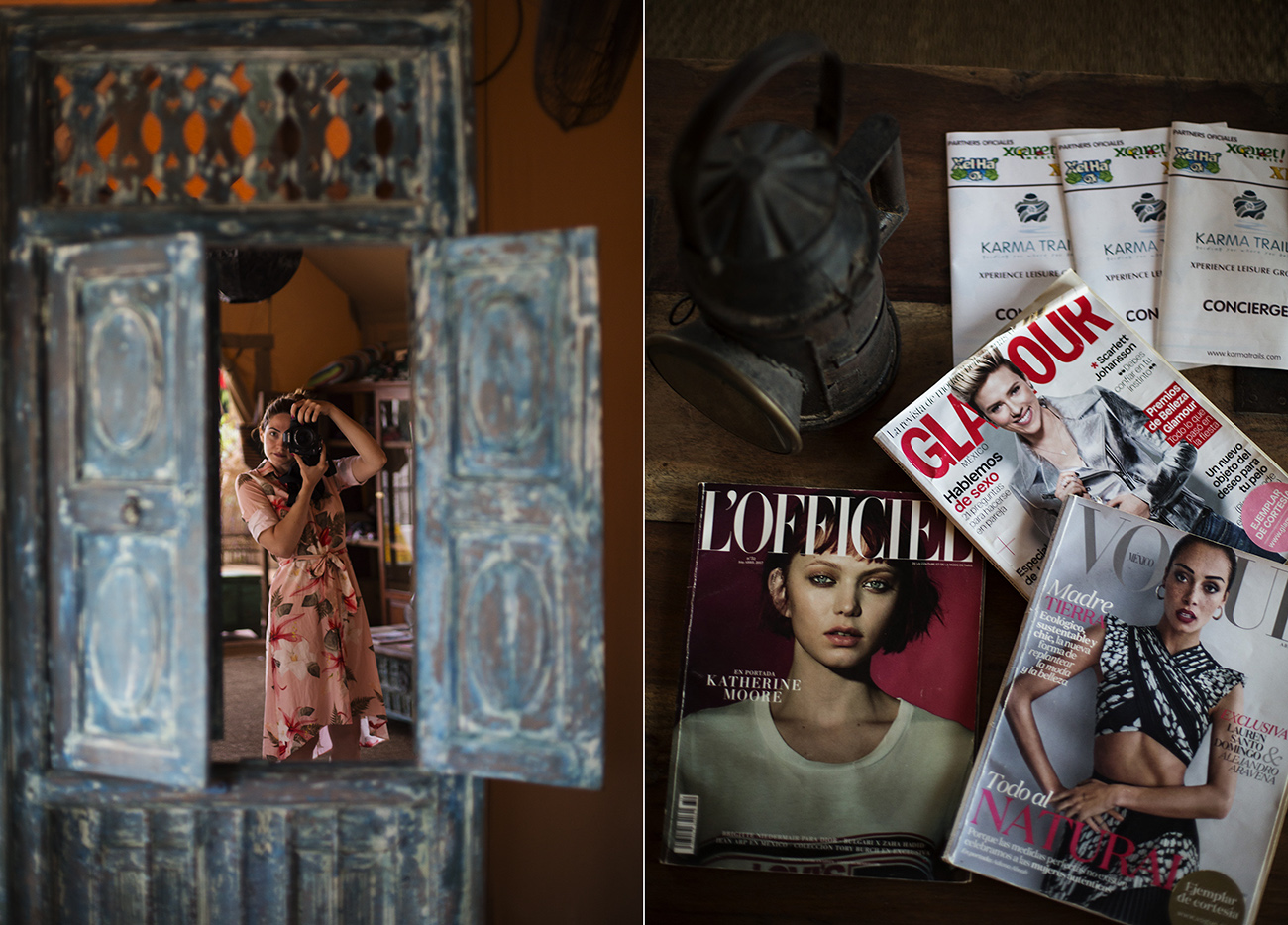 The only thing we didn't manage to do, due to the rainy weather, was to visit some of the many adventure parks located just a few minutes driving from the Serenity Camp. But we wanted to mention this, because it is another reason why Serenity Camp is an ideal base for exploring the best of Riviera Maya. Also, we did not have time to visit Mayakoba, often considered the paradise of Mexican resorts. Maybe next time we can plan on visiting the resorts of mayakoba riviera maya. We will definitely return to the area, because there are still so many things left that we want to see and do in this beautiful Mexican state. Our stay in the Serenity Camp was an ideal combination of active and chilled vacation, that we simply need to repeat.
We hope that you enjoyed this post and got inspired for your next vacation! If you ever have any questions concerning our stay or trip to Mexico, which we planned and organized by ourselves, feel free to email us or leave a comment below. You can also check our previous post about Mexico here.
Last but not the least, we want to say a MUCHAS GRACIAS to lovely Oana and everyone from the Serenity Eco Luxury Tented Camp for the wonderful glamping experience!
xoxo,
Una, Isi and Sisi
Serenity Eco Luxury Tented Camp by Xperience Hotels
See more of perfect hotels owned by Xperience Hotels at their:
Website, Facebook, Website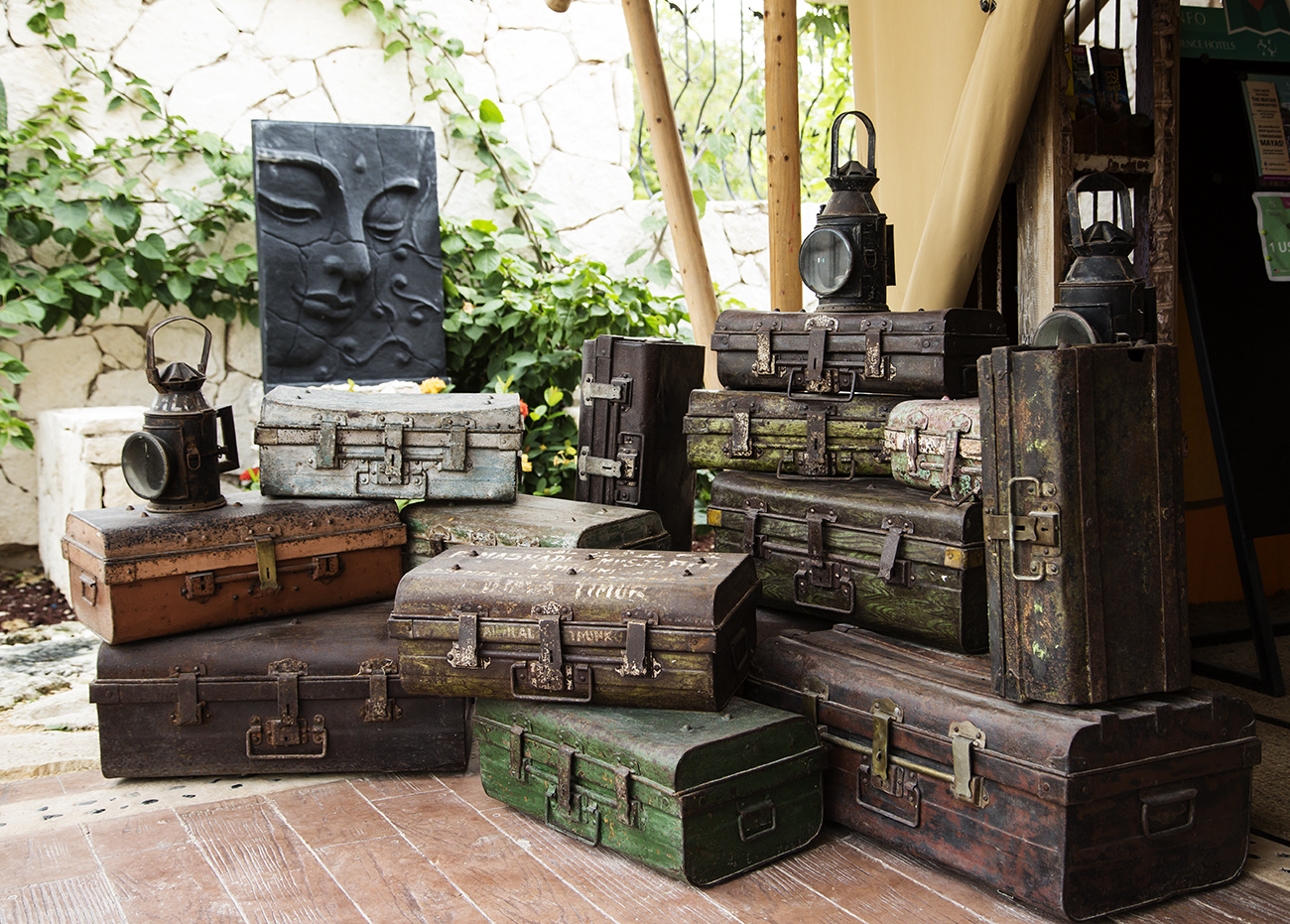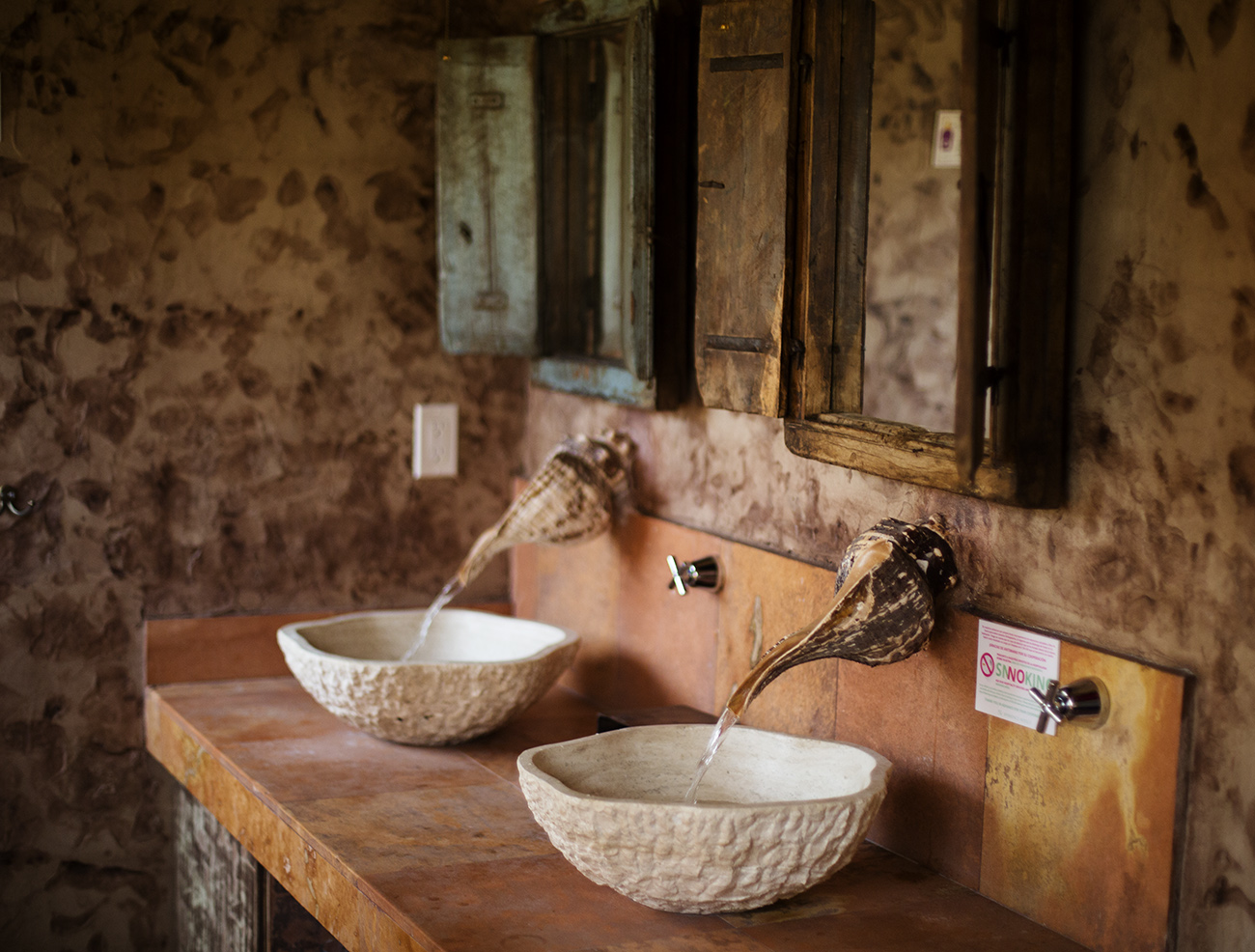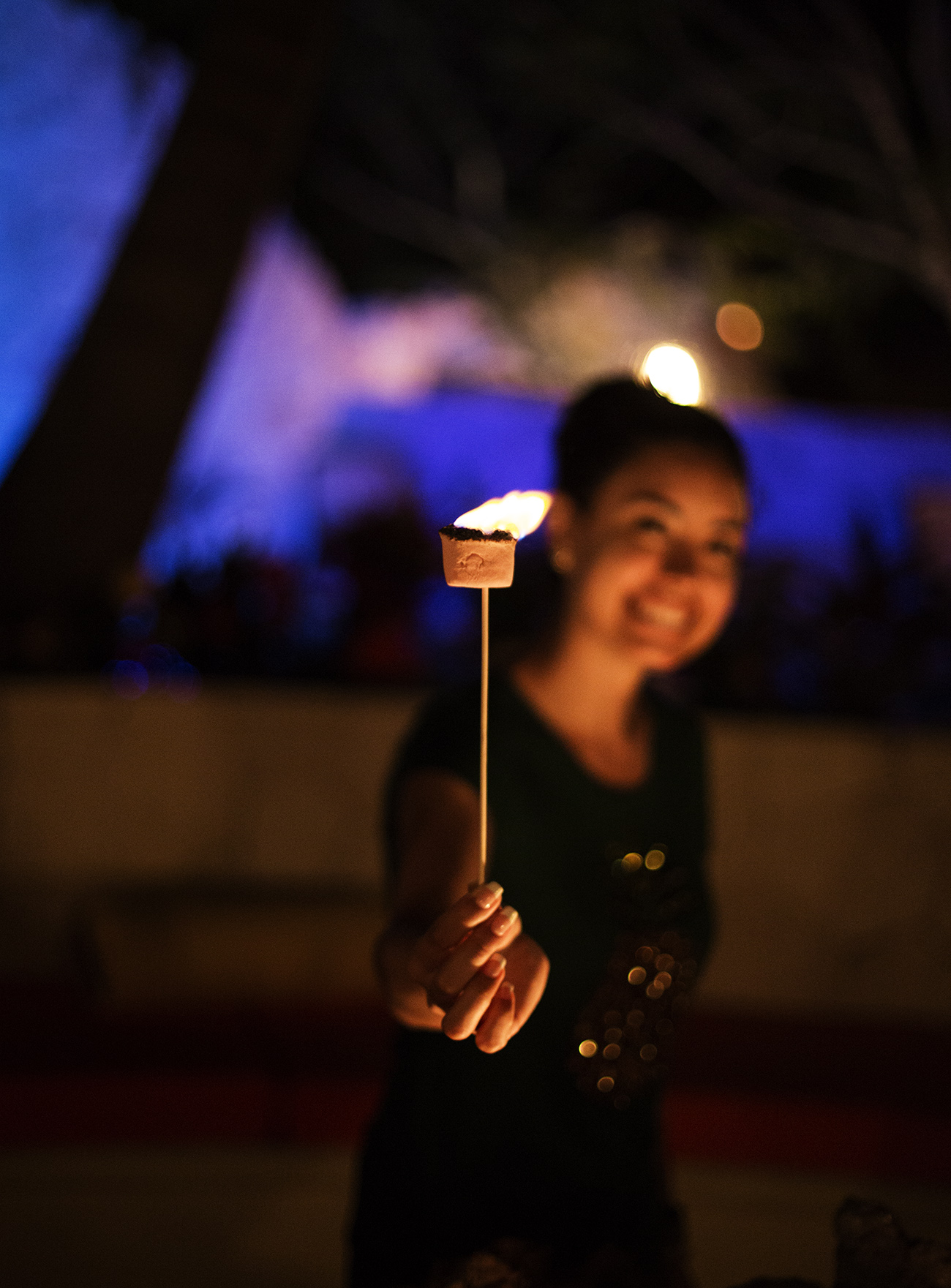 This post was done in a friendly collaboration with Serenity Eco Luxury Tented Camp by Xperience Hotels.