"Como México no hay dos…"
Every country is unique, but not every country gives you that special feeling, that is not possible to put into words. It simply needs to be experienced.
Our love for Mexico was born 20 years ago, while we were watching telenovelas with our grandma. Thanks to these "slightly" pathetic series 😀 , we learned Spanish, all the funny vocabulary, and came in touch with the music and Mexican culture. Culture of a far away land and yet so close to the mentality, values and traditions that we grew up with.
Since then Mexico was among our top two or even the very first, dream destination. Thanks to the huge support of our mom, we were lucky enough to visit dozens of countries around the world, as very young. But the trip to Mexico had to wait, because life had a special gift for us. Back in 2013, we found this gift in Vienna, in the most wonderful form there is – that of a friend. Smart, thoughtful, brave, one of a kind and 100% Mexican. Our Sisi, a friend for a lifetime. <3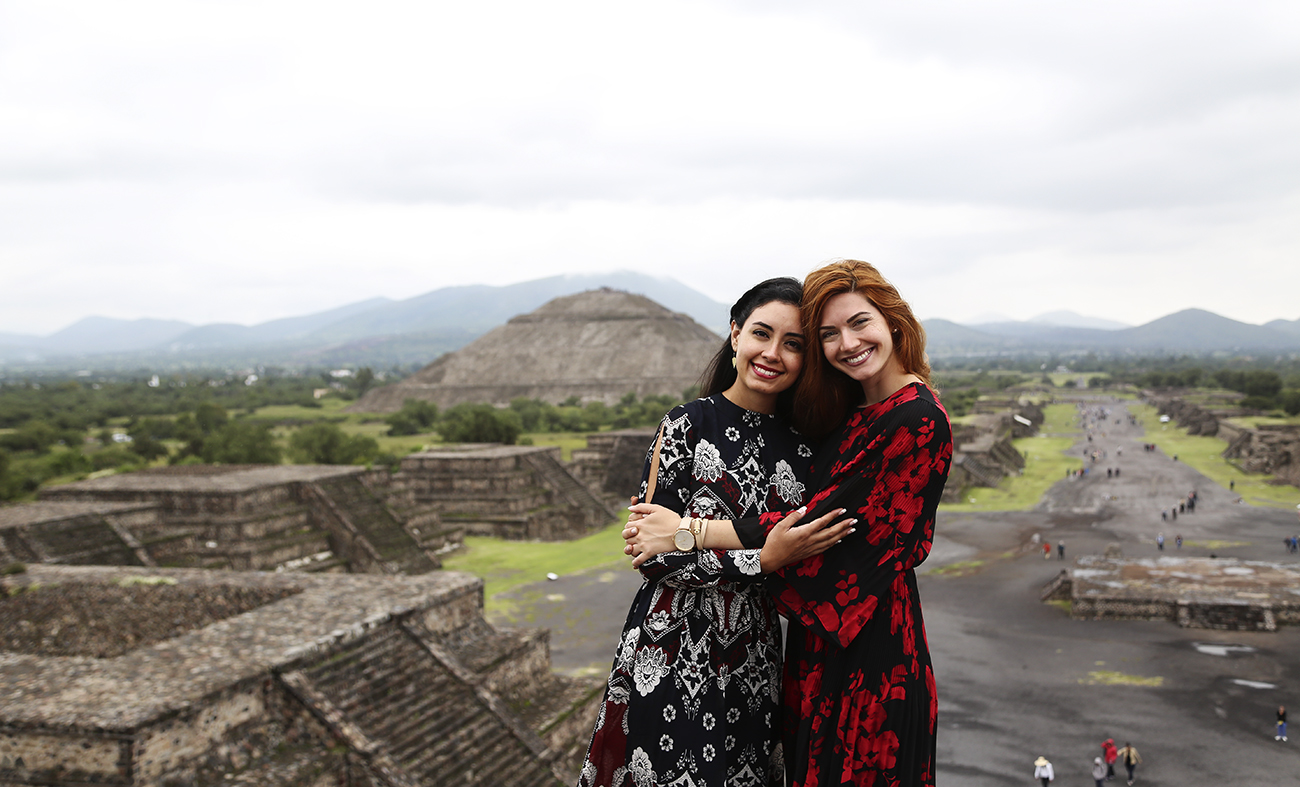 May 2017, the tickets were booked. There was a lot of planning, organization and research included as part of this trip, because we were about to spend there 24 days and visit many places. Road trip around gorgeous Yucatan and Quintana Roo, Mexico City, state Michoacan and many other places were on our list. We couldn't believe that we are really heading to the country we dreamed of, until the moment we boarded our 12 hour flight from Paris. And the best thing of all was the main reason of our trip – to spend time with our dear friend, meet her family and friends.
Even before it started, we knew that this will be the best trip of our lives. It was this and so much more, because Mexico and our hosts exceeded all of our expectations. Breathtakingly beautiful locations, loads and loads of tasty food, the colors, the tastes and most of all the people. People that made us feel home and so welcome. They made every second of our stay unforgettable.
Every day was a new taste, new place, new experience. We learned a lot about Mexican people, lifestyle and food. We enjoyed the colors, the smiles, all of our conversations in Spanish. We have visited more than 15 places in less than a month. We explored the streets of Mexico City, Cancun, Merida, Valladolid, Playa del Carmen, Tulum, Morellia, Teotichuacan, Coba, Chichen Itza and Patzcuaro.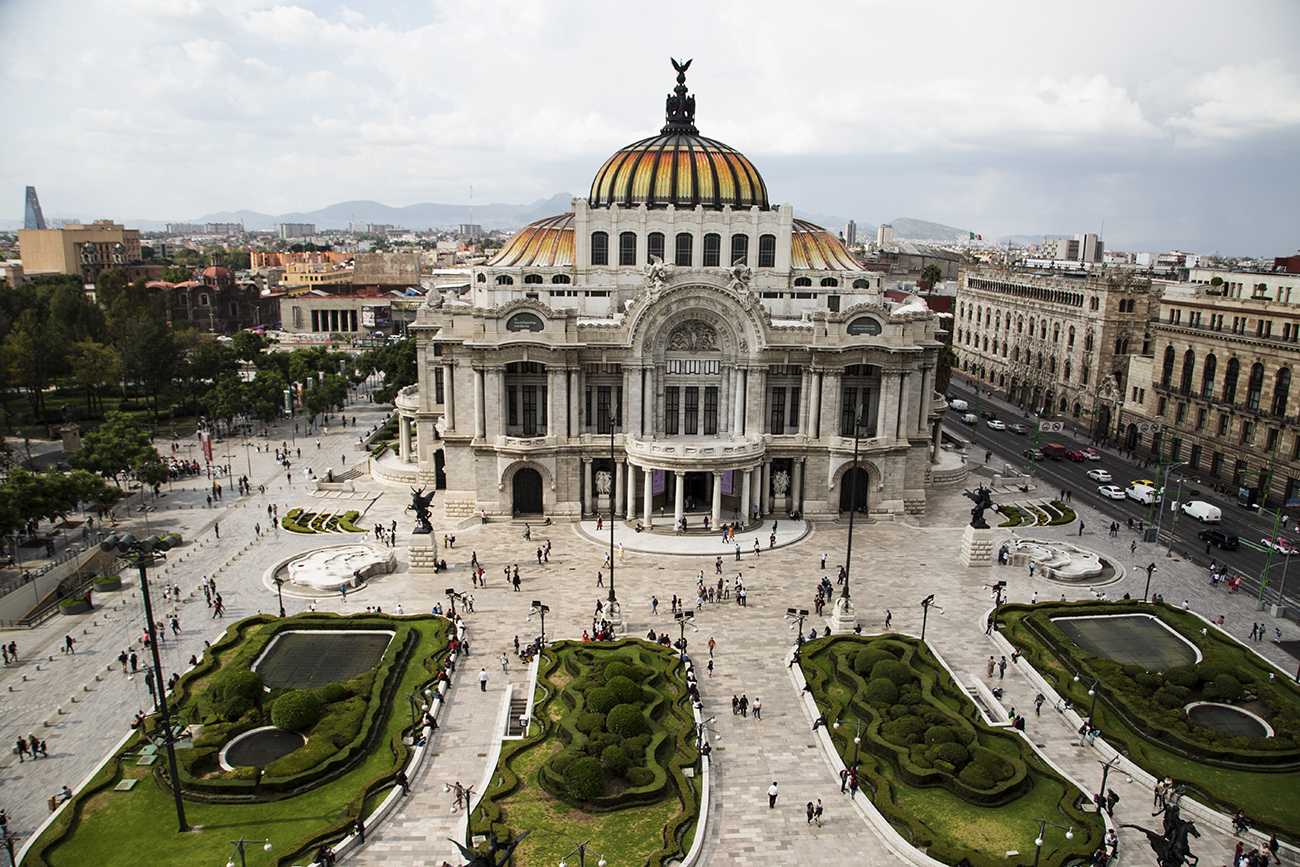 And ate dozens and dozens of splendid dishes, whose names we couldn't remember, but all the flavors stay in our memory. We met many wild animals and made four adorable fluffy friends.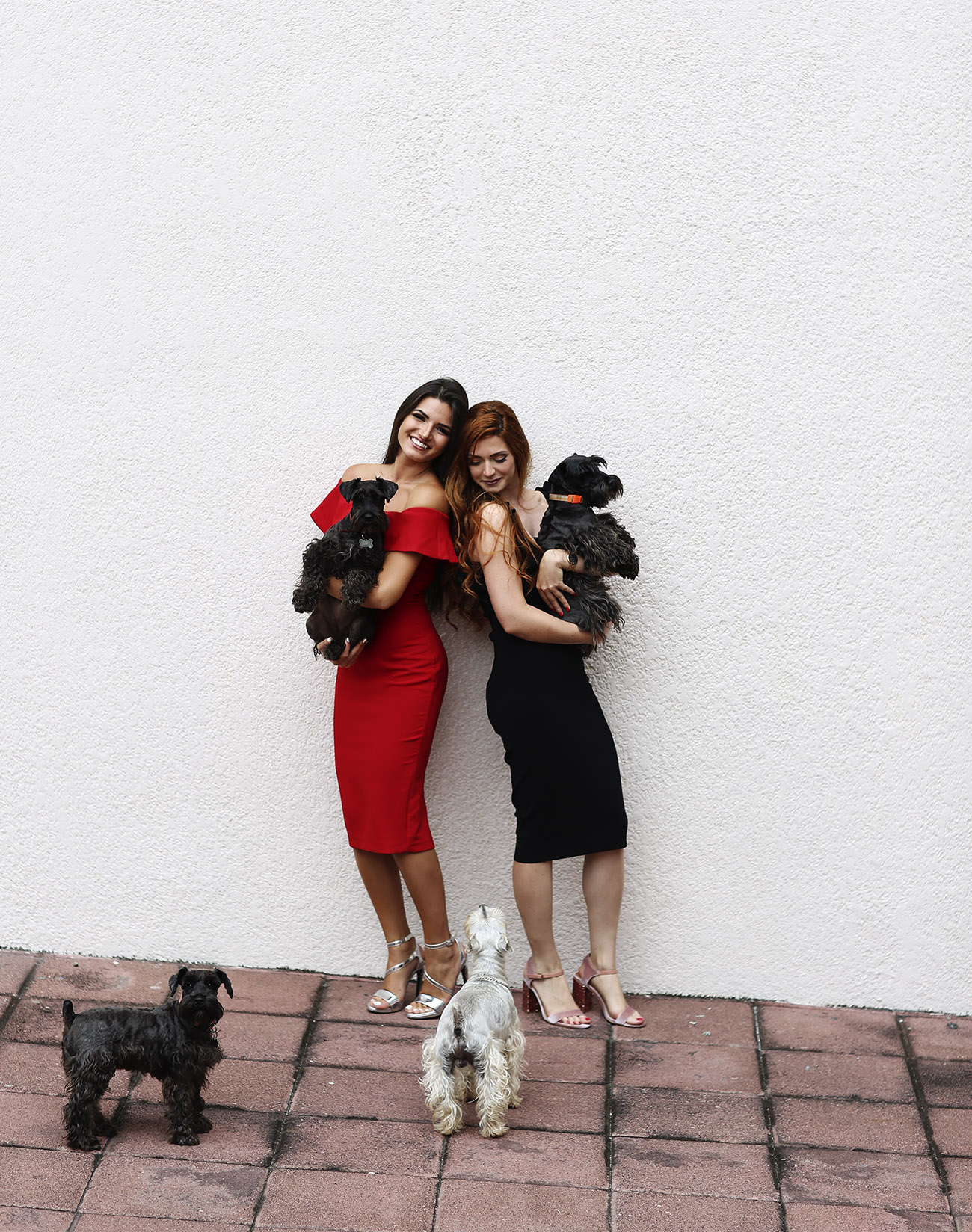 Mini Schnauzer family: dad Leon, mom Vienna and daughters Mona and Mika <3
We have visited Mexican VIP cinema, and attended a Mexican wedding. Every day started with the sweetest mangoes and papayas, and tasty homemade food. We made it to the Mexican congress, to museums, to the pyramids.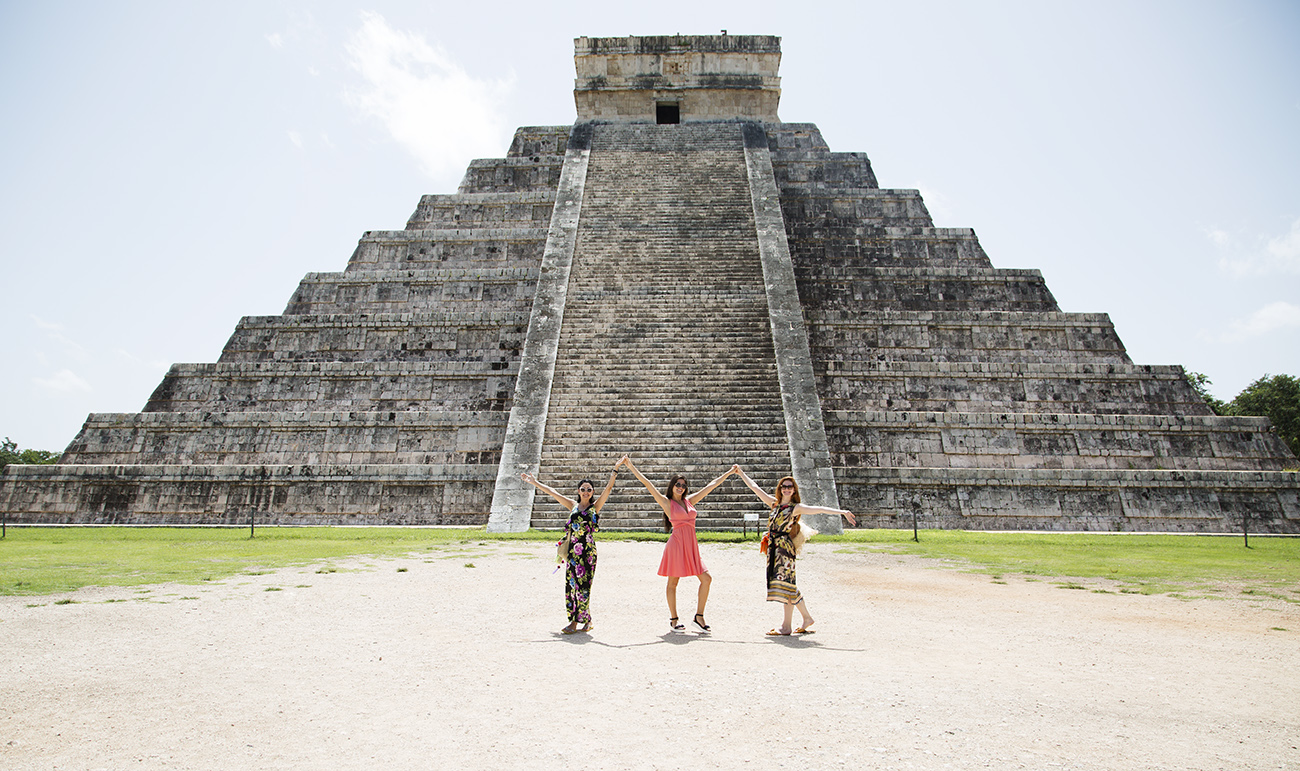 Incredible pyramid at Chichen Itza. Or known among us as Chicken Itza. 😀
We tried the best ever sopes made by our friend's mom. We got purified by an indigenous lady.

We stayed in three wonderful hotels and swam in warm Caribbean sea.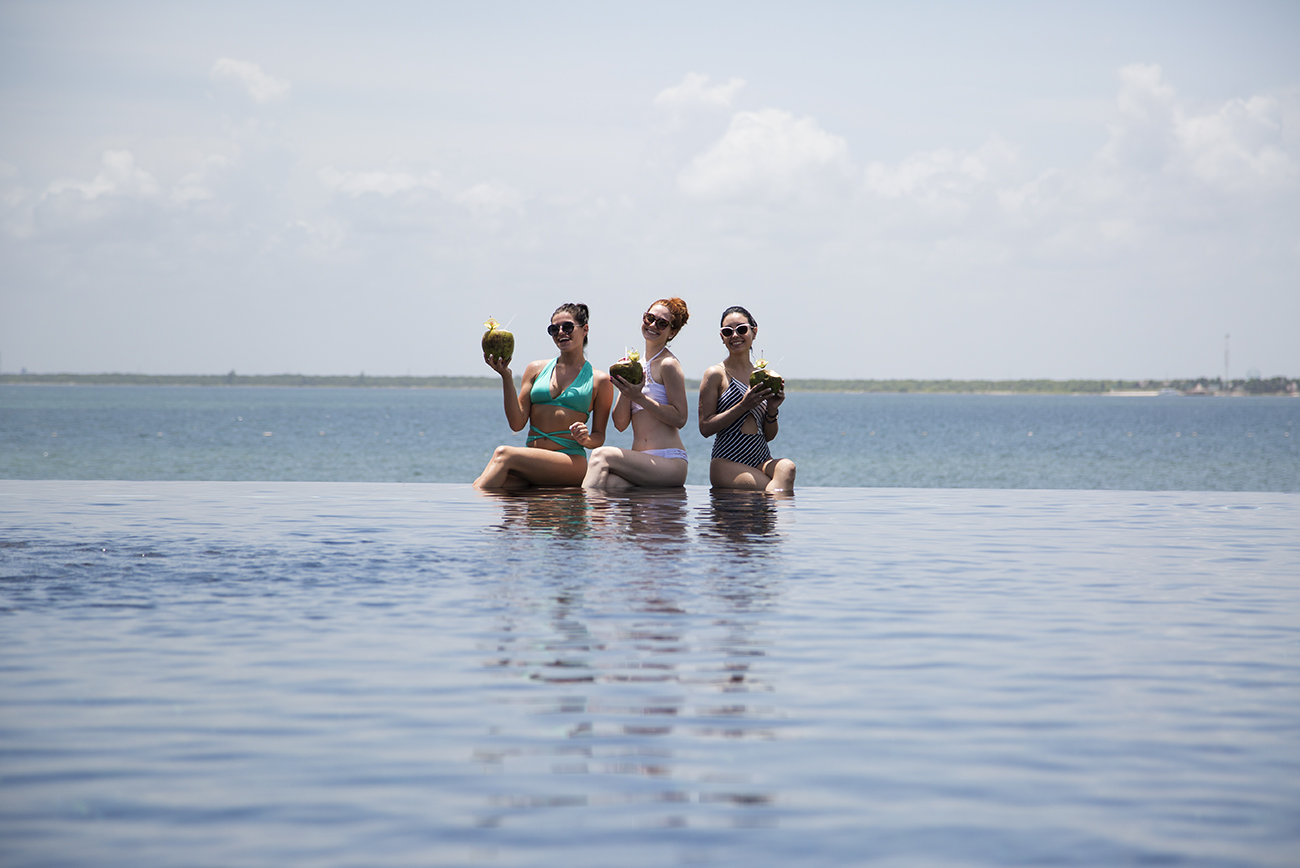 Trio in splendid Nizuc Resort and Spa.
We have seen endless white sand beaches, and all the shades of blue. And shades of pink too, on a surreally beautiful pink lake at Las Coloradas, surrounded by flamingos.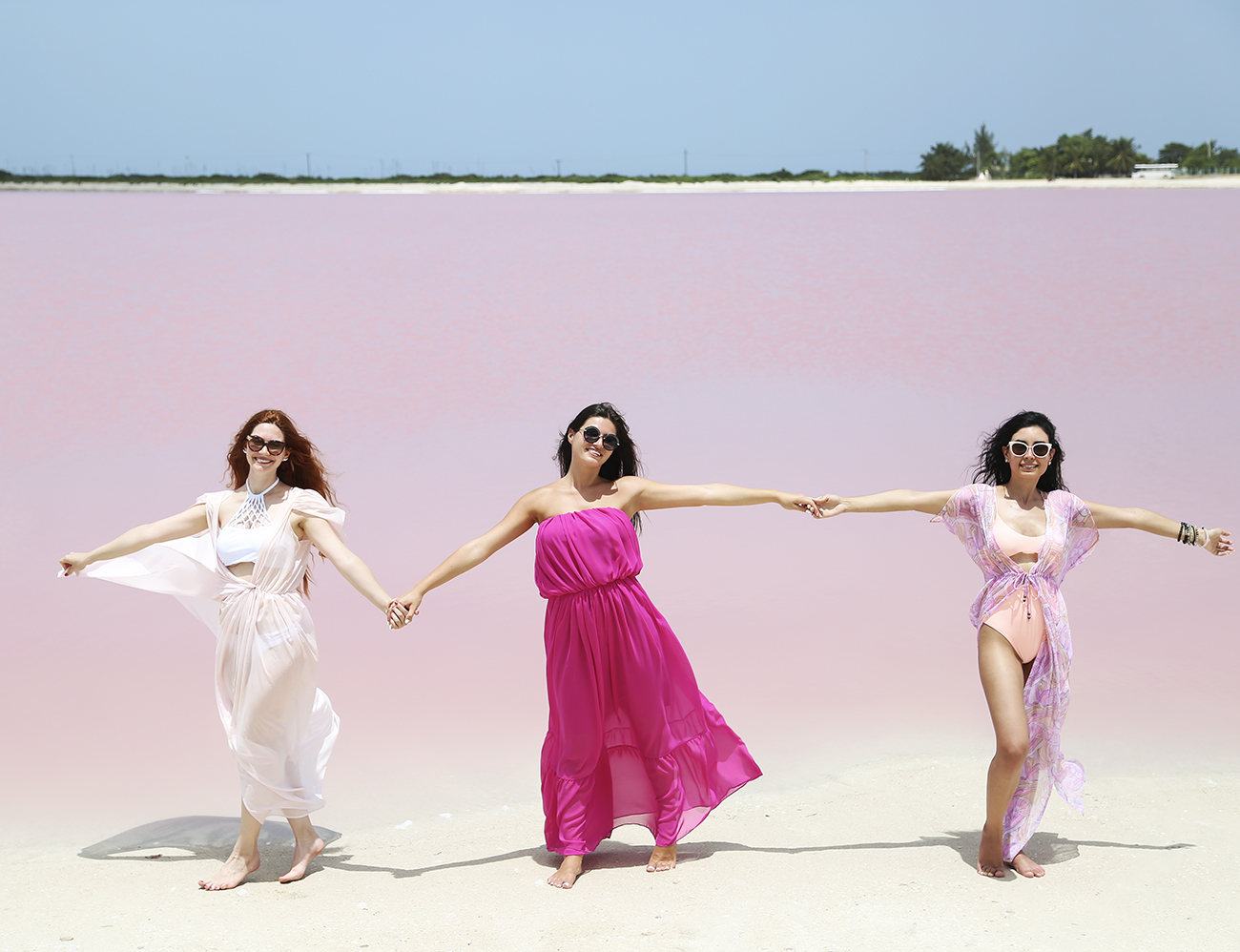 We celebrated Isidora's 22nd birthday in a restaurant Aldea Corazon with amazing food, surrounded by a family of raccoons.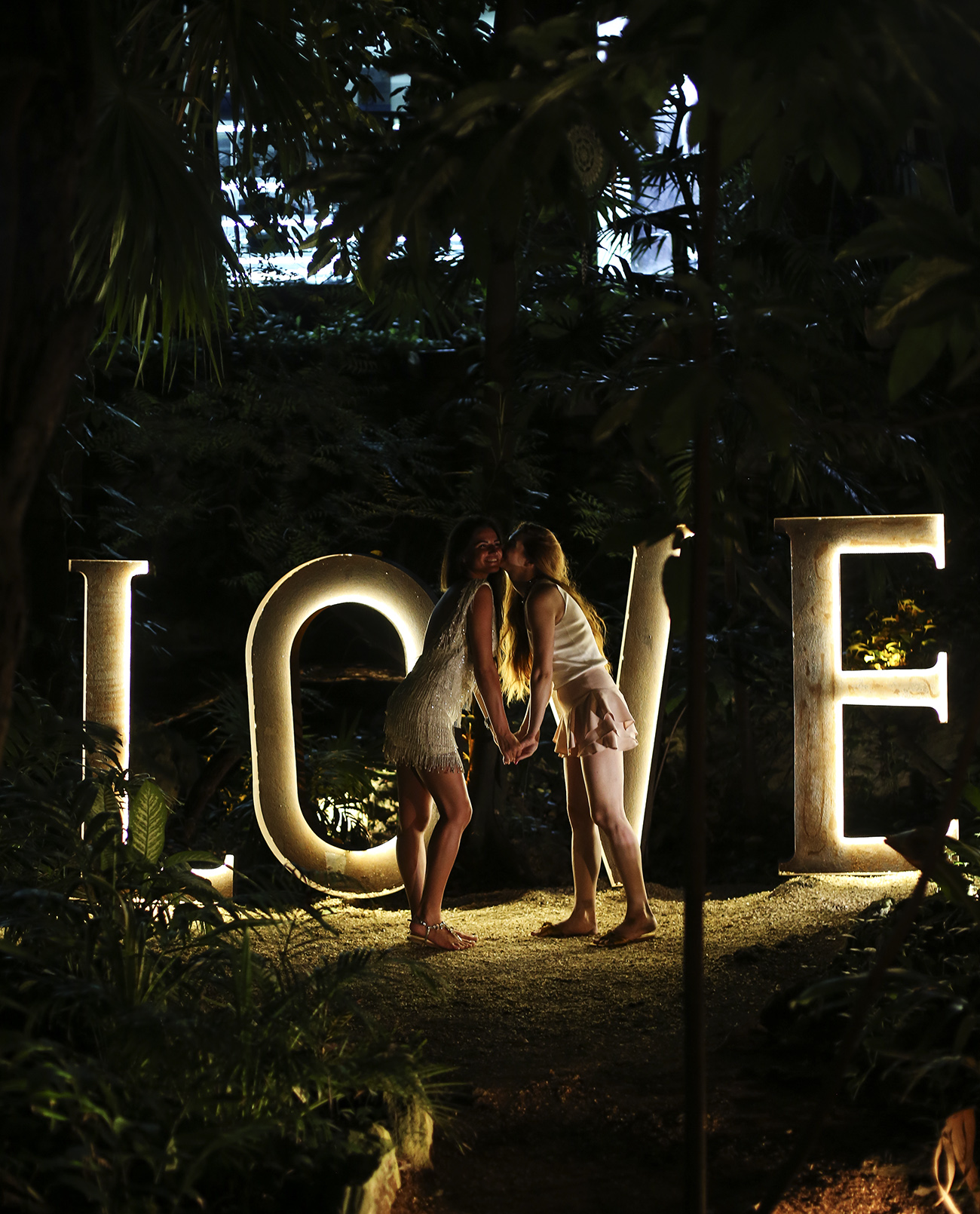 The same day was spent in Tulum at Playa Paraiso, one of the officially most beautiful beaches in the world.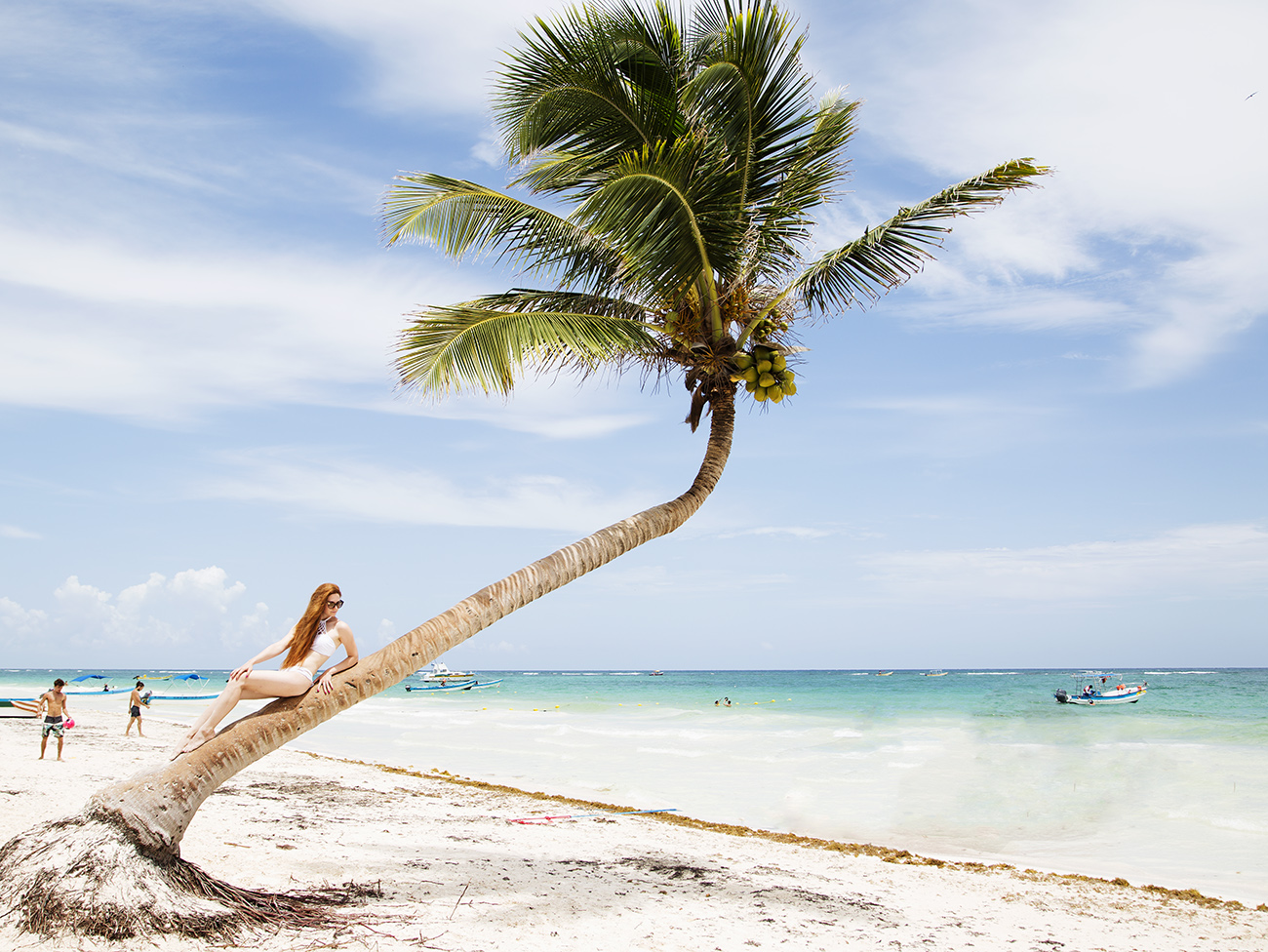 We tried the national dish in the colors of the Mexican flag – Chile en Nogada. At the same restaurant we had tacos with fried ant's eggs. Despite the good taste, this will remain our first and the last time. 😀
If you ever visit Mexico city, you should't miss restaurant El Cardenal. Their food is amazing! Be adventurous and try tacos with the ant's eggs! 🙂
We have climbed and walked through the ruins of the ancient cities. We have visited several UNESCO heritage sites. We swam in an empty cenote, surrounded by a flock of birds with our little Mayan friend Juanito.
Gorgeous Cenote in Cuzama with our pro tour guide Juanito, who is only 9 years old. <3
We started and ended every day with a smile on our faces, feeling grateful for the wonderful gift Vienna gave us. For our friend Sisi who dedicated us so much of her time and showed us her Mexico, in the most perfect way that we could ever imagine.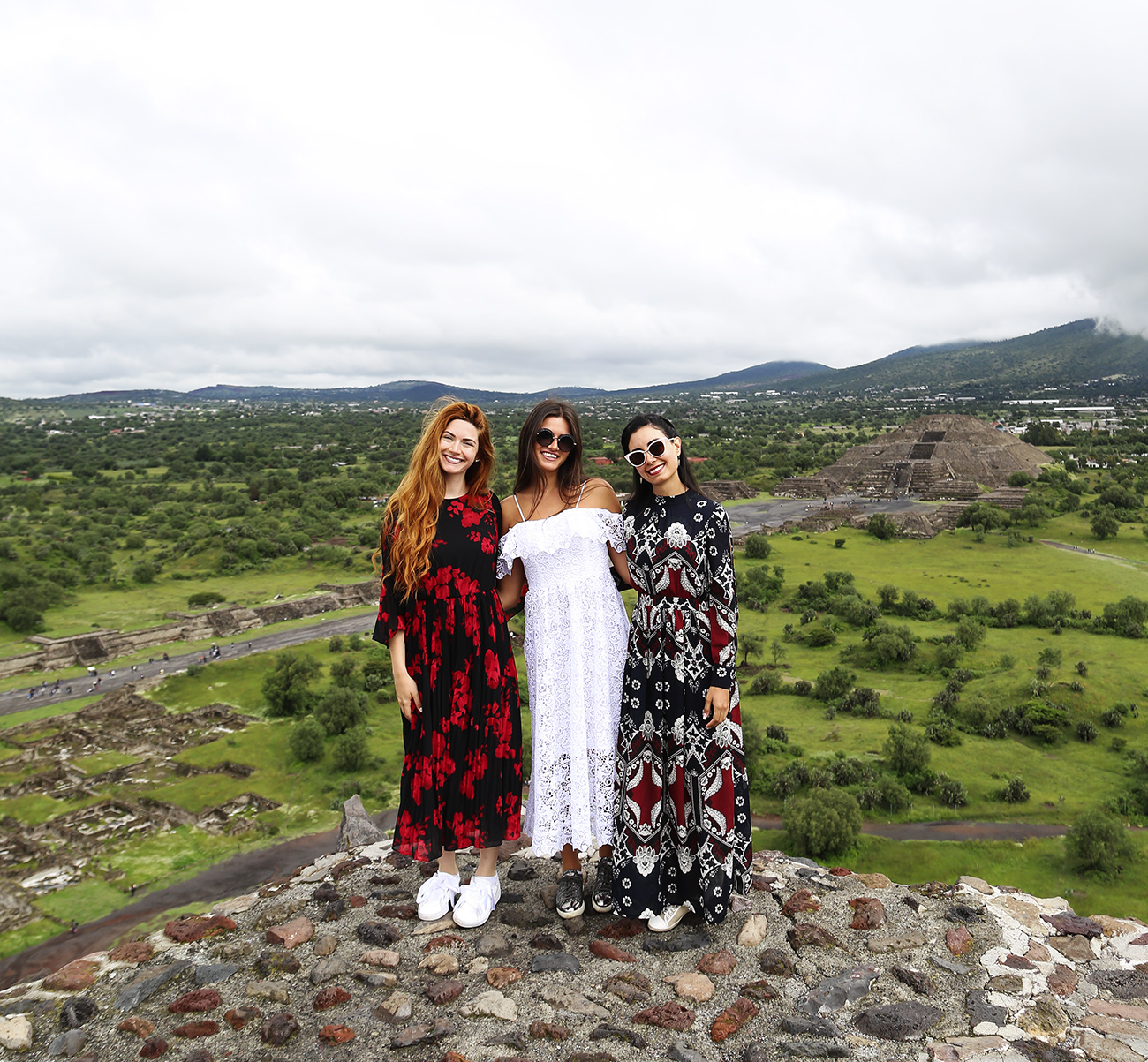 "Como México no hay dos". Because Mexico means more than just a land. It represents friendship, a rainbow of feelings and flavors, sound of music that makes you want to dance, a cradle of a nation of open hearted, warm and cheerful people. Mexico represents a country that you need to visit at least once in a lifetime. For us this was the first time, but for sure not the last.
Stay tuned for the upcoming travel insider posts from Mexico on our blog! And thank you for reading.
xoxo,
Una and Isi