It is very easy to fall in love with Porto, its colors, tiled buildings, cobbled streets, nostalgic atmosphere and the friendly people around you. In this post I will share with you some of the top things to see and do in Porto. The city is very picturesque and peaceful, charming and lovely. Even though very small, my friend and I didn't manage to visit everything we planned to in two days spent here. For this reason, Porto remains a city where I plan to return.
In the previous post about traveling to Portugal, I already shared my tips when it comes to how to get to Porto by low cost airline Ryanair and recommended bnapartments as a great place to stay. Today's article is about sightseeing, food, wine and a few more tips. I hope it will be useful for those of you planing a trip to this gorgeous city! 🙂
SIGHTSEEING
There are indeed many beautiful places to visit in this small city. My friend and I didn't manage to visit all of them, since we had little time and just wanted to enjoy, relax and explore the city on our own. For more precise information what to see in terms of palaces, gardens and museums, you can check the website here, and I will share my favorite places in Porto with you.
Aliados Avenue is a beautiful street with monumental architecture, which differs a lot from the historic part of the city, next to the river.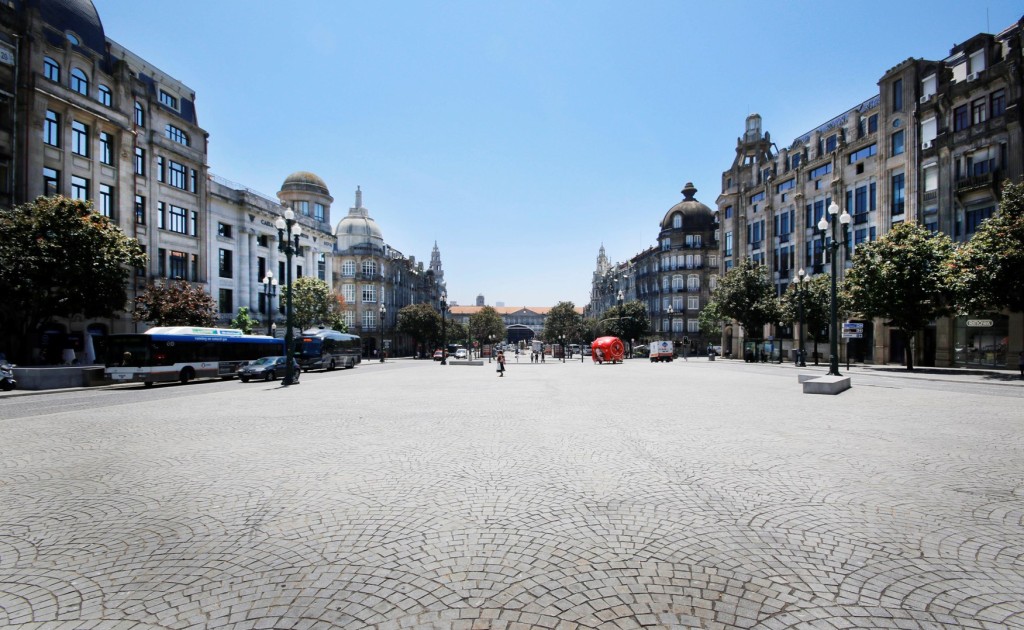 It was a true pleasure to explore the colorful streets of Porto! Numerous cafes, restaurants, little stores, charming squares and smiley faces around you will make you relax and enjoy every moment of your stay.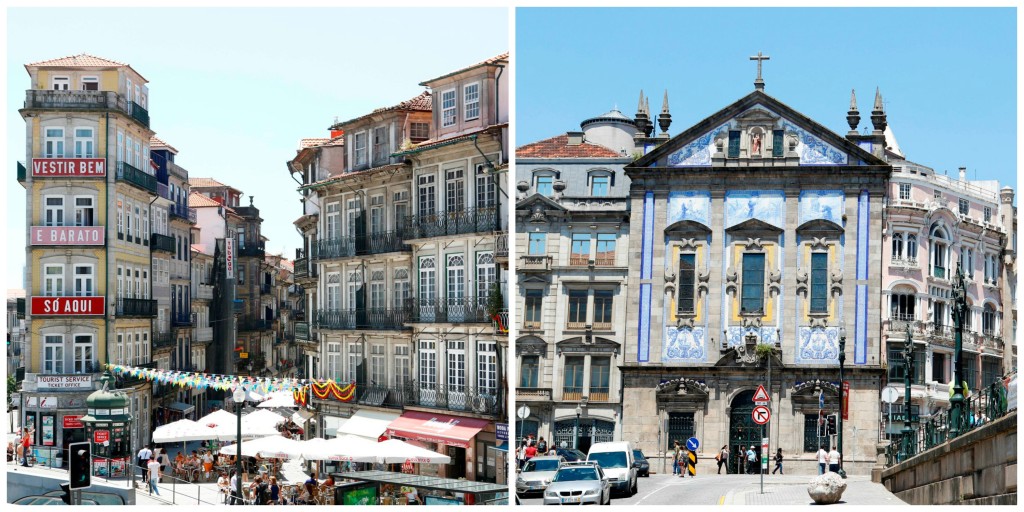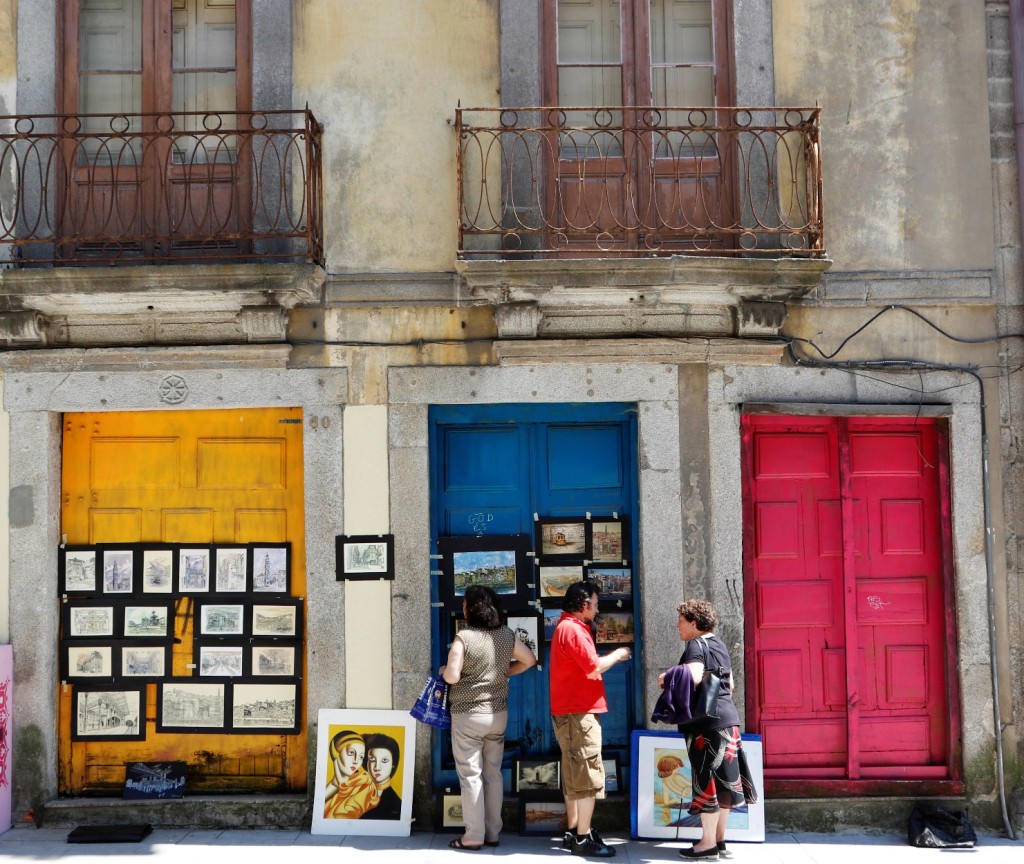 Facades decorated with tiles are very typical for Portugal. The old train station holds some gorgeous examples of this style.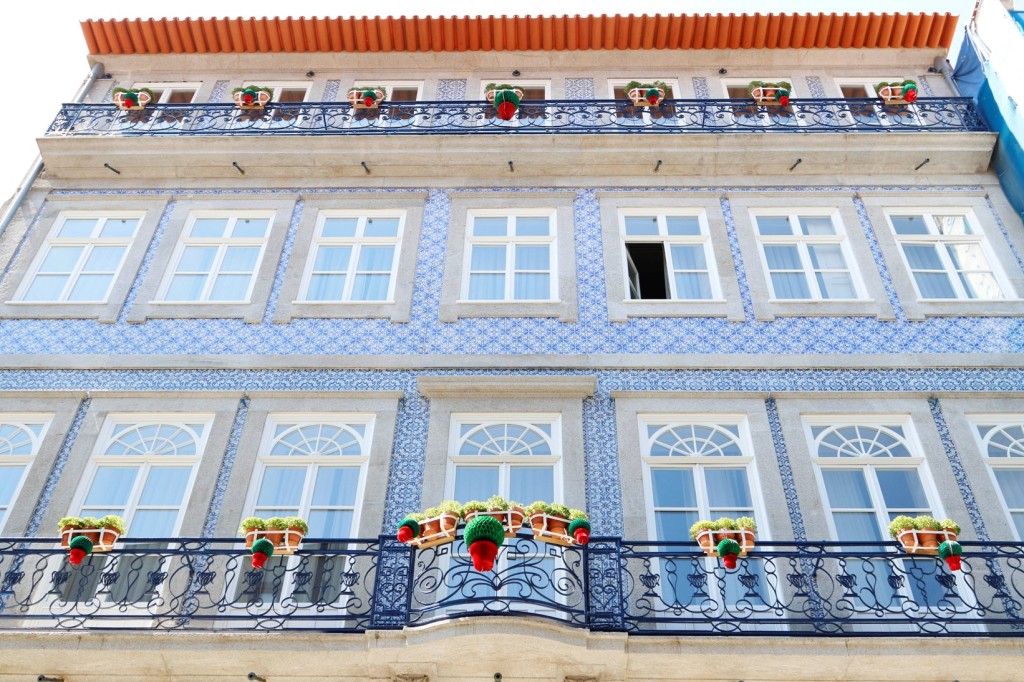 Remarkable bookstore Lello & Irmão, on the picture below should be on your list of must visit places in Porto. According to Lonely Planet, this is the third most beautiful bookstore in the world.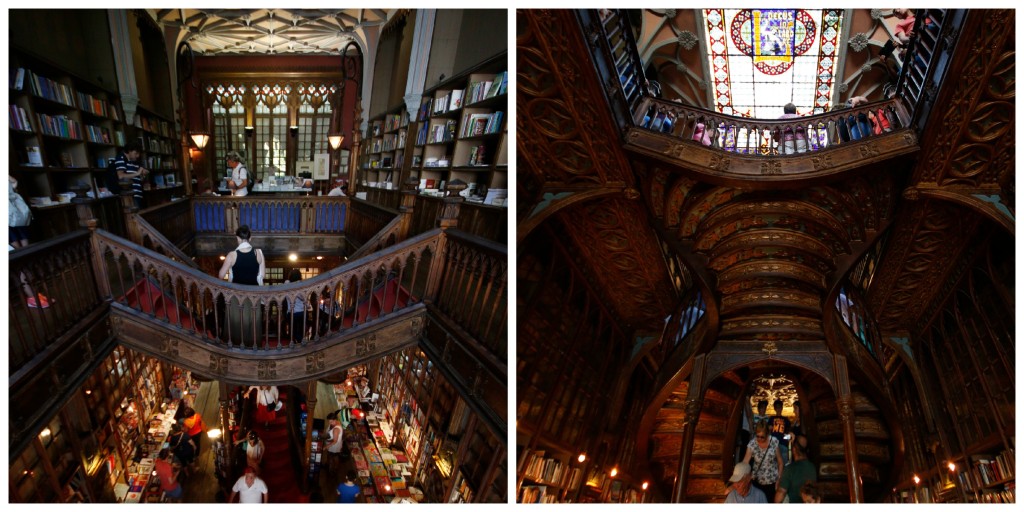 Take some time to enjoy coffee and cakes at Majestic Cafe, with stunning interior. Majestic cafe is according to many sources the most beautiful cafe in the entire Portugal, and among ten most beautiful cafes in the world.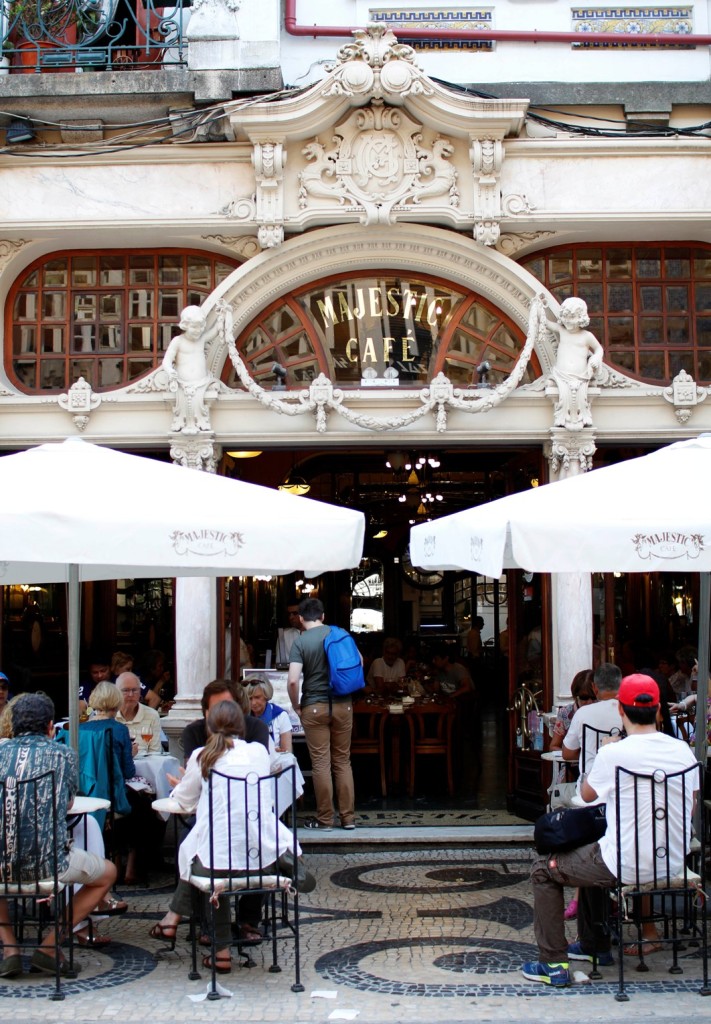 The most famous place in Porto – picturesque Ribeira and Porto river bank are listed as Unesco World Heritage. It also looks gorgeous at night.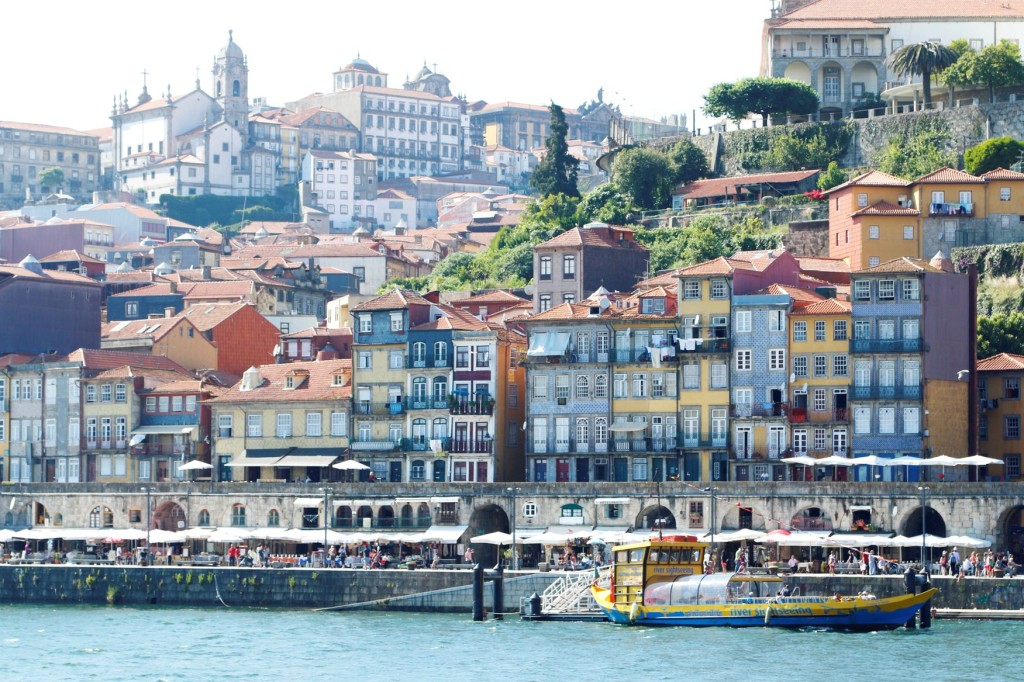 On the second day of our stay, we took a tram ride to the beach. The ride itself was a great experience, since the tram is from the 50s, and the scenery around is gorgeous. However I need to admit that we weren't fascinated with the beach it took my friend and me to. I believe we would choose to go somewhere else instead, if we knew this. If you are staying in the city for only two days, I would not advise you to head to the beach, since you will loose a lot of precious time.
FOOD
Breakfast – surprisingly for me, the Portuguese cuisine is very rich in pastries. Bakeries are very common to encounter, along with street stands selling pastries. For breakfast, or a snack, you can always grab something like this on the go. Portuguese pastries are very delicious and different than what I usually encountered in other places in Europe. As someone who is really into carbs, I couldn't resist them, and I warmly recommend you to give them a try too!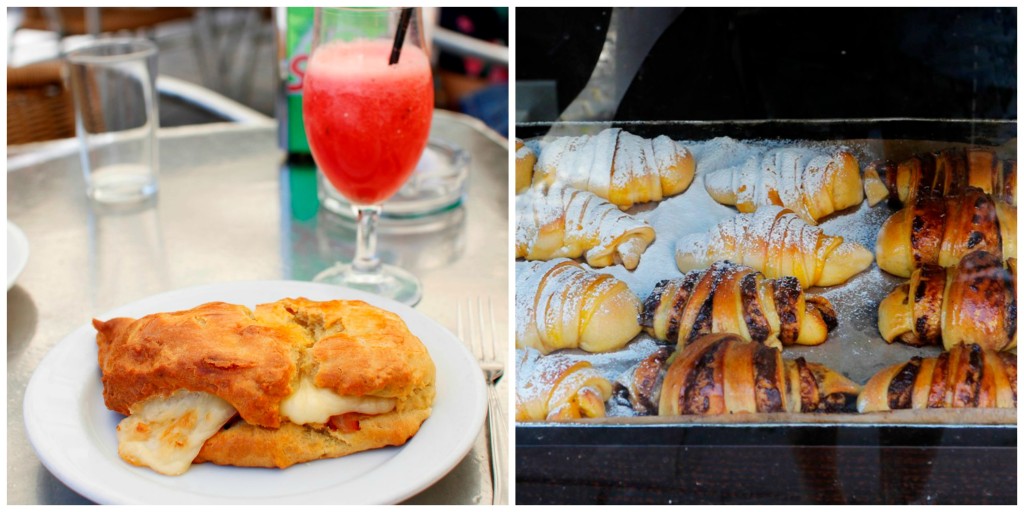 Cod – this delicious fish is the national dish of Portugal. It can be made numerous ways, the one I had here was baked with bell peppers, onions and potatoes. The portion was huge, but I mastered it! 🙂 Other typical fish for the region are sardines – fried small ones, or bigger ones which are usually grilled. We only had the baked, they were good, but next time I would like to try the grilled ones. According to the local people, the best sea food is to be found in Matosinhos, a little town close to Porto. It is very easy to reach by subway, and also it is famous for its nightlife. Unfortunately we didn't manage to visit it this time, but if you are staying longer, check it out!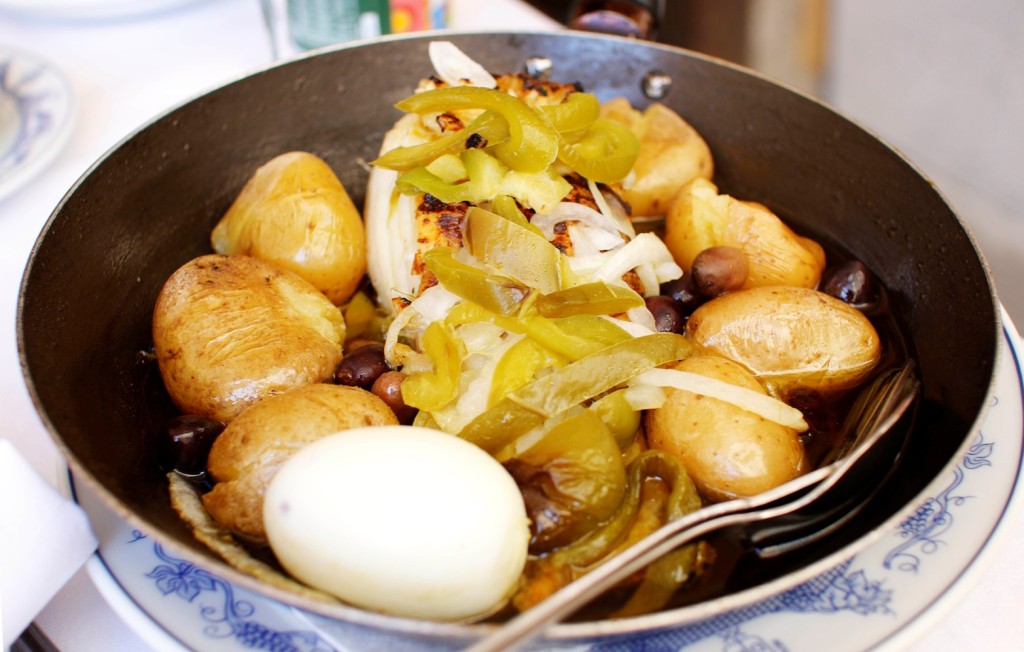 Francesinha – probably the most popular dish in Porto. Several local people advised us to try this unusual specialty at Cafe Santiago (they got an award for best Francesinha in the city for 2015), which is actually not barely a tourist thing – the locals love it too! At the first sight, the dish looks like a sandwich, but once cut in half, you will find four layers of meat – a steak, sausage, ham and mortadella, between two pieces of bread, with several layers of cheese on top and a sauce. Fries on the side, or a sunny side egg on top are optional. Pure caloric bomb and definitely one of the most unusual dishes I had so far! It was delicious, but very heavy, so make sure not to have it too late, or in the middle of the day, when it is very hot, otherwise, forget about sightseeing. 😀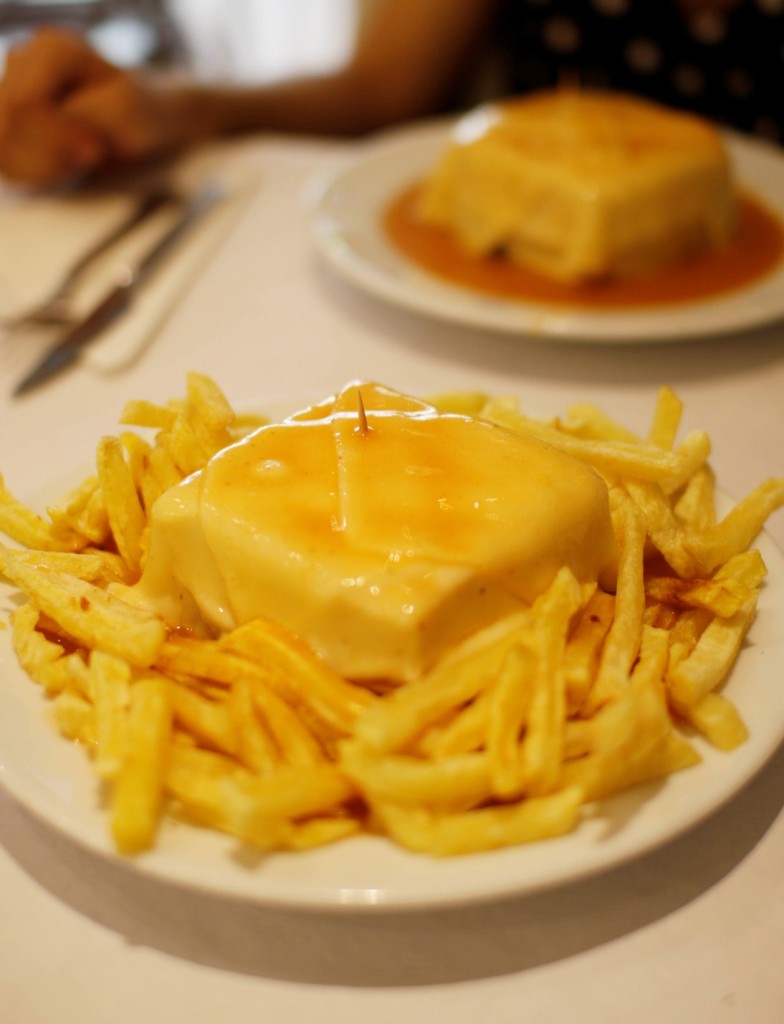 WINE
Porto, one of the most famous dessert wines in the world, is the trademark of Porto. Needless to say, you should not leave the city without taking at least one sip of this legendary wine. On the other side of the river, opposite to the historic city center, there are numerous wineries where you can take a tour to learn how Porto is made and in the end of course, taste the wine. Tours are offered in many languages and they usually cost around 6 euros. I would strongly recommend you to take the tour, as it is really interesting to see how Porto is made. Needless to say – do not leave Porto with at least one bottle of this sweet wine.
I guess this would be it for this post. There is only one more thing that I need to mention – please do not forget sunscreen and comfortable walking shoes, if you are visiting Porto! You will thank me later. 🙂
Thanx a lot for stopping by!
xoxo,
Una