We were recently invited by Esprit Austria team to work together on an exciting fashion project related with the opening of their newly renovated flagship store in Wien Mariahilferstrasse. Our blog Vienna Insider got exclusive rights to be the first to present you the new design of Esprit store, document the grand opening party, and finally show you a couple of our favorite outfits from Esprit spring collection. We are very happy to have the chance to work with an internationally well-known brand such as Esprit, and can't wait to share with you all these fashion stories during March. A new store opening can be an incredibly grand event, so some stores will erect items like a steel flagpole to wave their brand name for all to see as well as put up digital signs, especially at the start when they want to draw in potential customers, and we can see why, who would want to miss out on something so spectacular!
In today's post, we are revealing to you the new look of the ground floor of Esprit flagship store, which was opened for the public on the 9th of March. While construction work still continues on the first floor, with the help of display merchandising supplies, the men's collection can still be made available, and the ladies are already able to shop for the spring collection and experience the easy-going, homey atmosphere of the brand new interiors.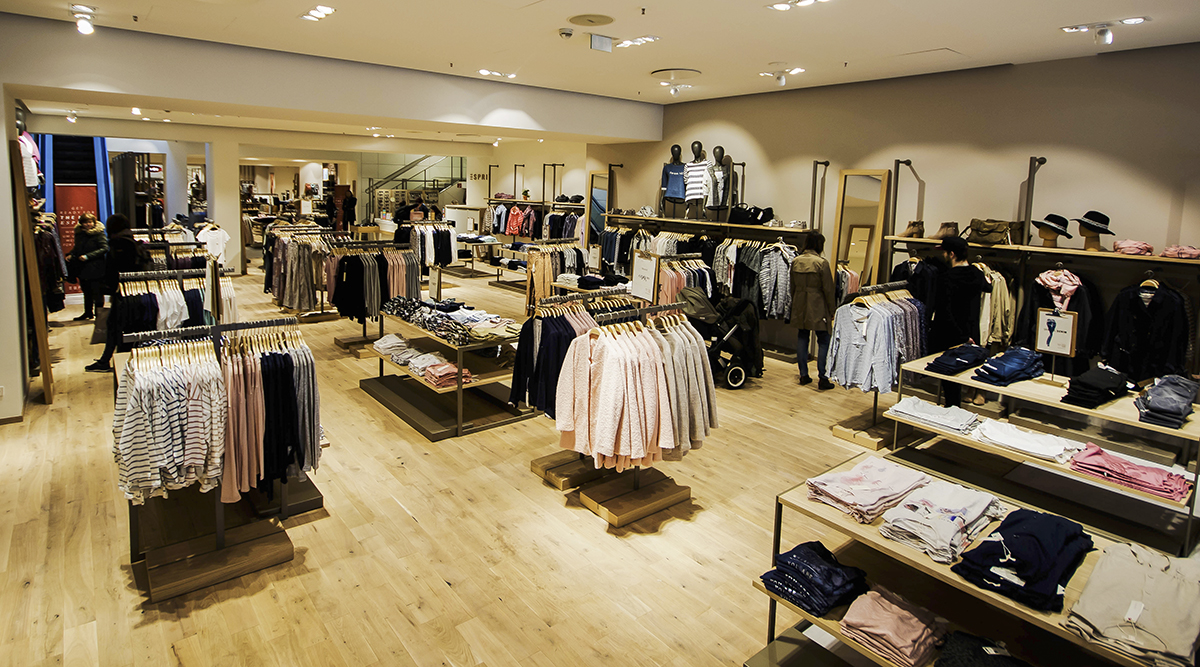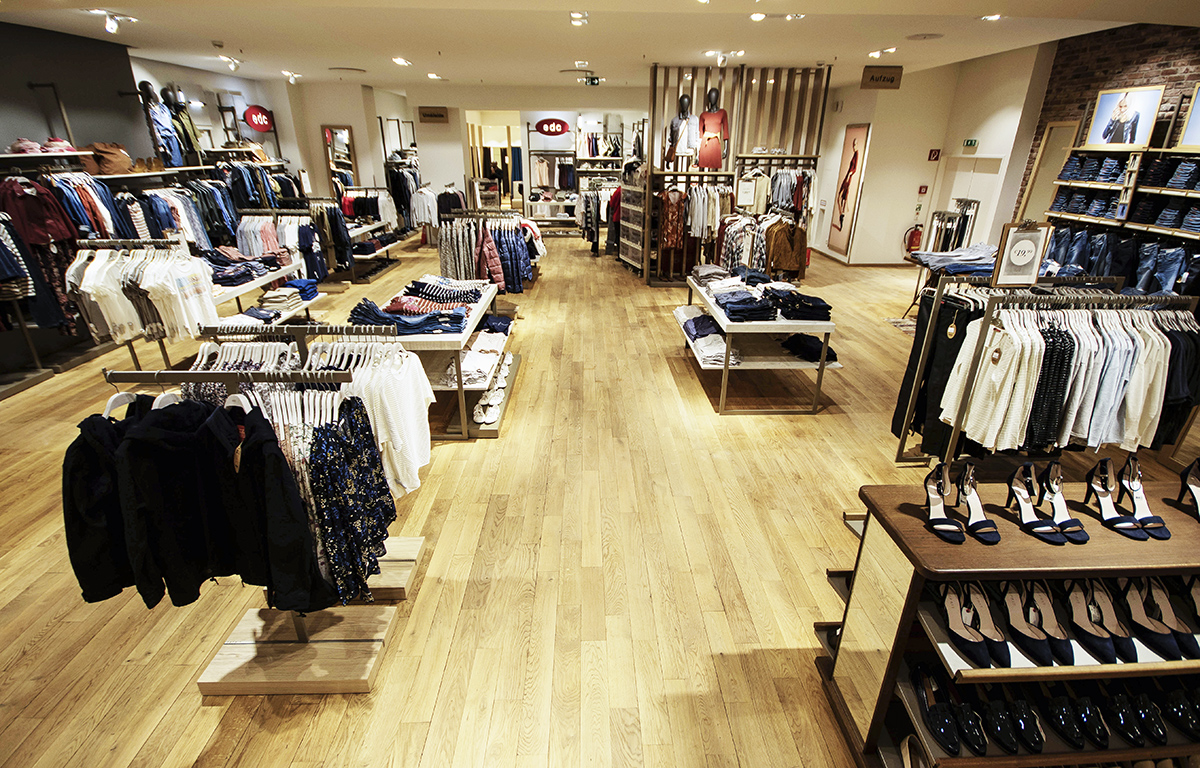 The architectural concept of the store is very clean, simple and bright. Dominated by natural materials and earthy tones, this spacious interiors feels cozy and pleasant. The simplicity of the store puts an emphasis on the colors of the collections, inviting you to browse and discover all the beautiful pieces which compliment your personality and style. Feel good, look good – the atmosphere of the store truly embodies the motto of Esprit, celebrating the spirit of this brand, which stands for sustainability, ecological and social consciousness, great quality and casual design.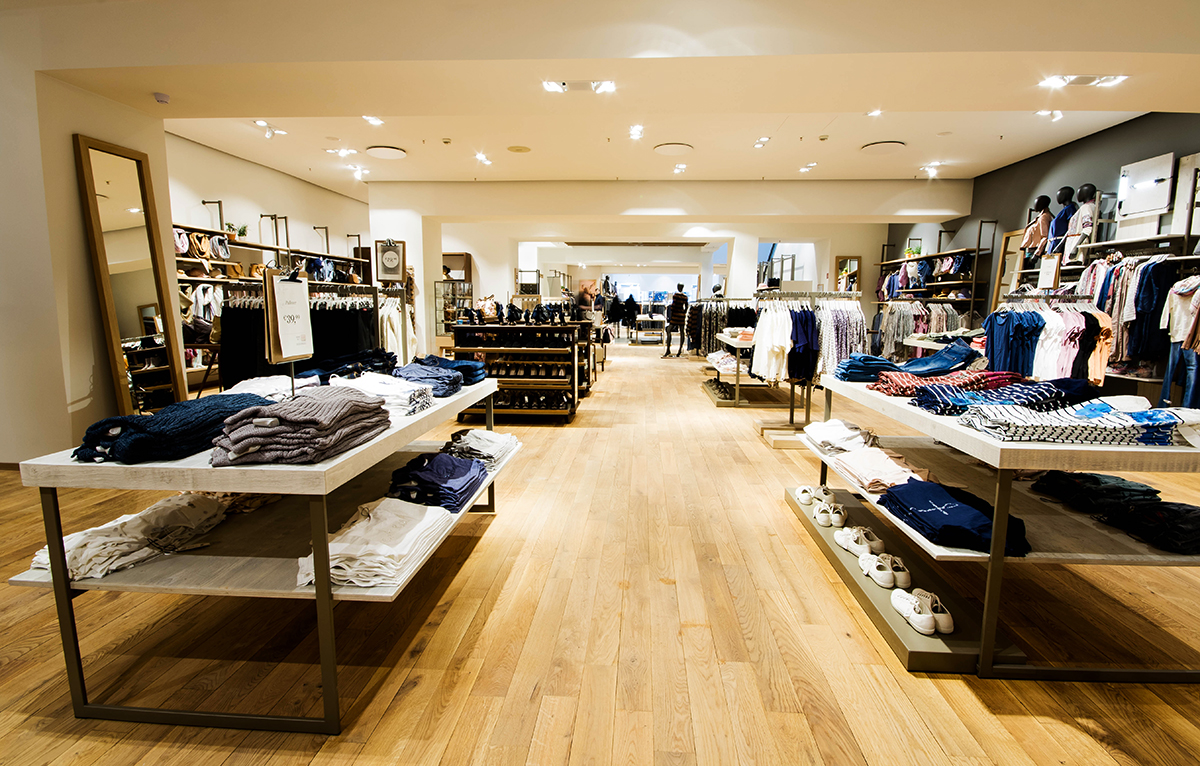 In a flagship store like this, the offer is huge so it took us quite a while to have a look at everything. Anyways the smart organization of the different divisions Esprit casual, Esprit collection and edc, according to style and color pallets, enables you to quickly find what you are looking for, or get inspired by custom looks, in case you are in a rush. We loved all the pastel colors of the spring collection and already have many outfit ideas in mind.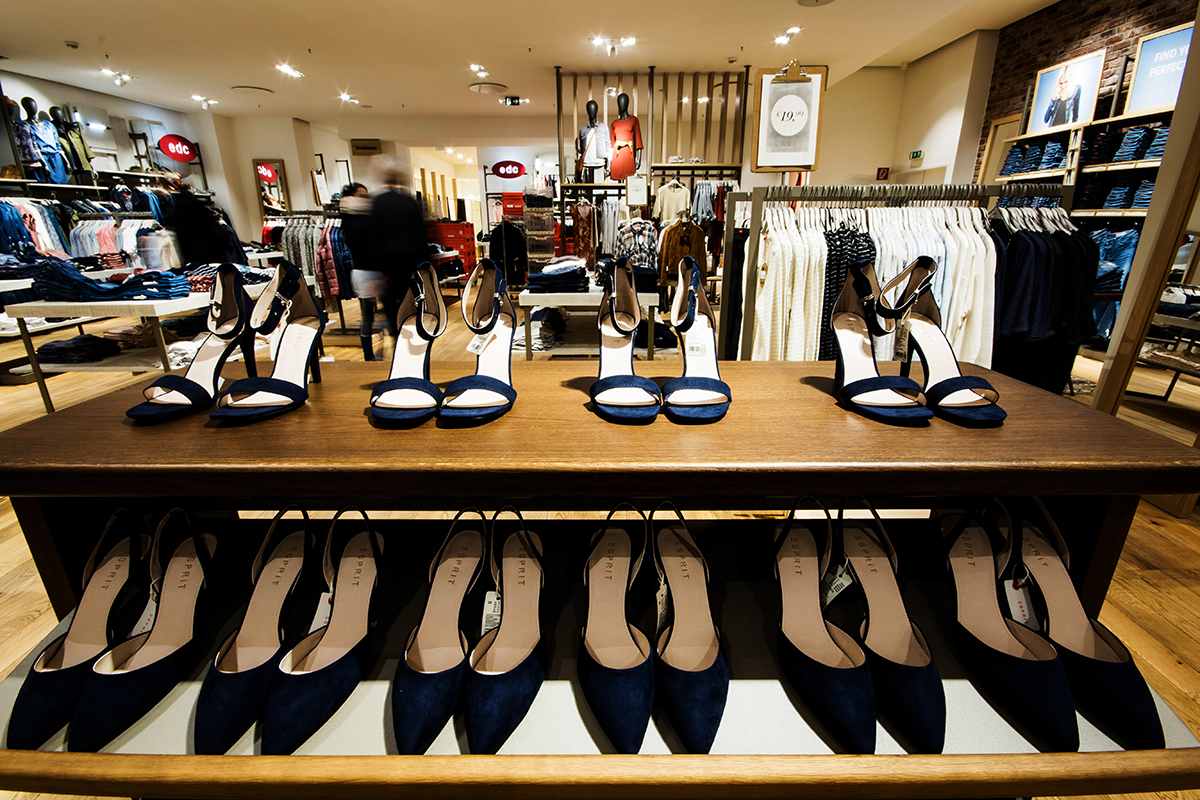 We are hoping that you have enjoyed the first insights of the new concept of Esprit flagship store, as much as we did while shooting for this post, and we are looking forward meeting some of you at the grand opening party next Friday, on March 18th!
xoxo,
Una and Isi
PS: In case you can't make it on Friday, don't worry since the party will last on Saturday as well. 🙂
Esprit Flagship Store
Address: Mariahilferstrasse 50, 1070 Vienna
Opening times: Mo-Fr 10-19h, Saturday 10-18h, Sunday – closed
Social Media Channels: Facebook, Instagram
Esprit Online Store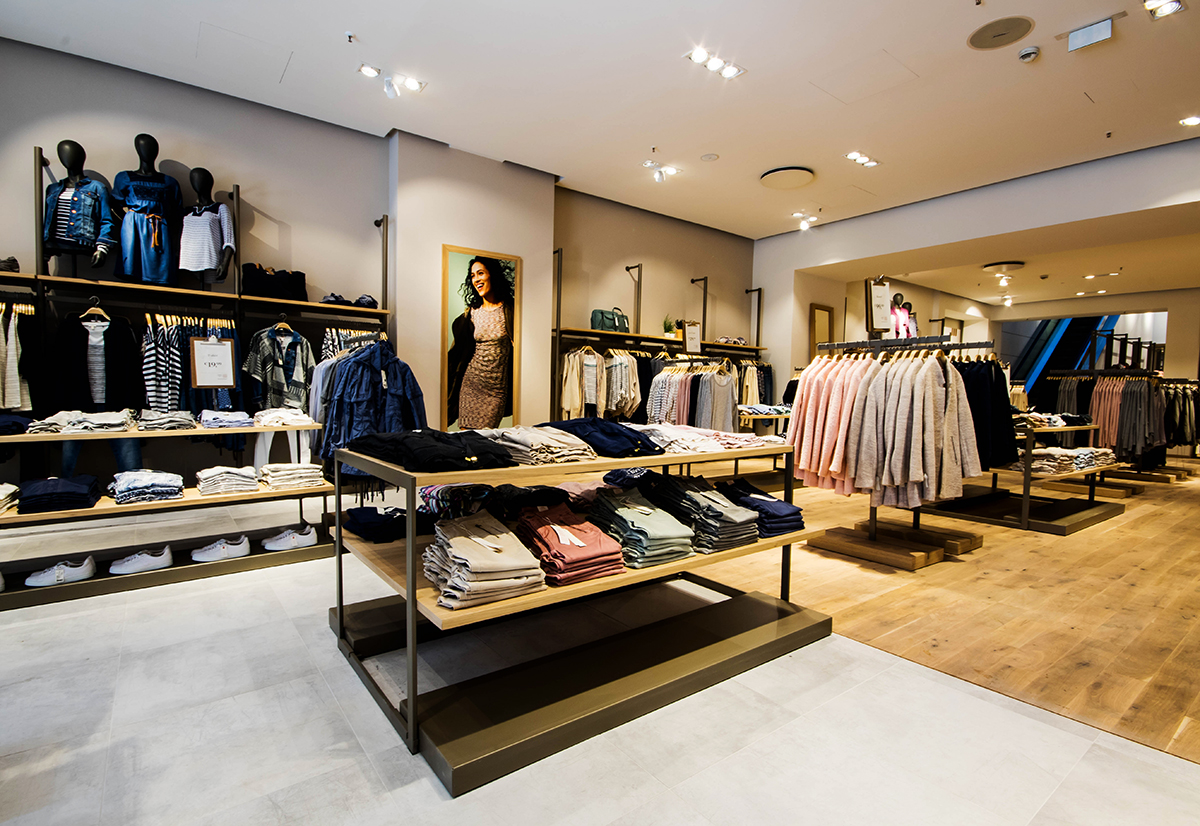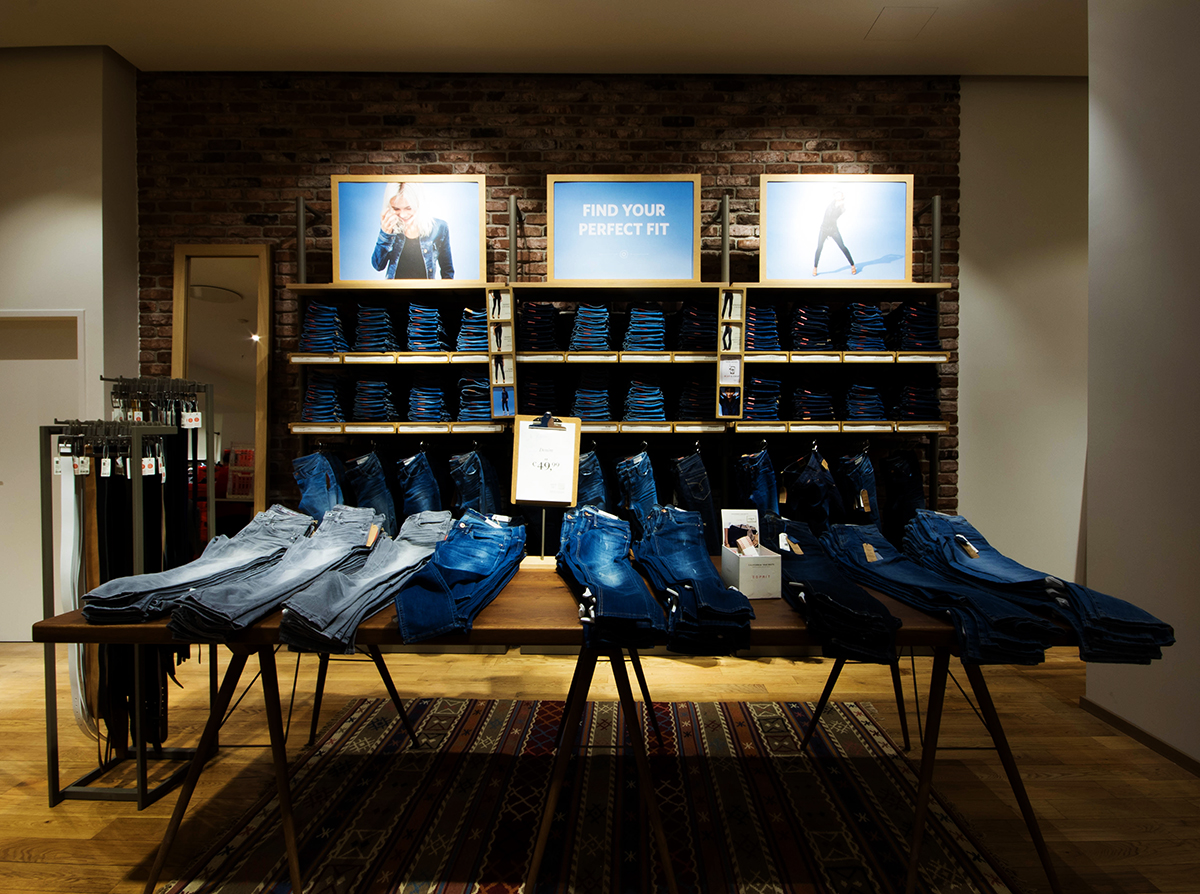 This post was done in a friendly collaboration with Esprit.