Deep in the woods, close to a village Milanovac in the East Serbia lies a breathtaking place – Krupajsko vrelo. Turquoise, ice-cold water and the mysterious cave, forming a heart-shaped reflection in the basin, will mesmerized you with its beauty.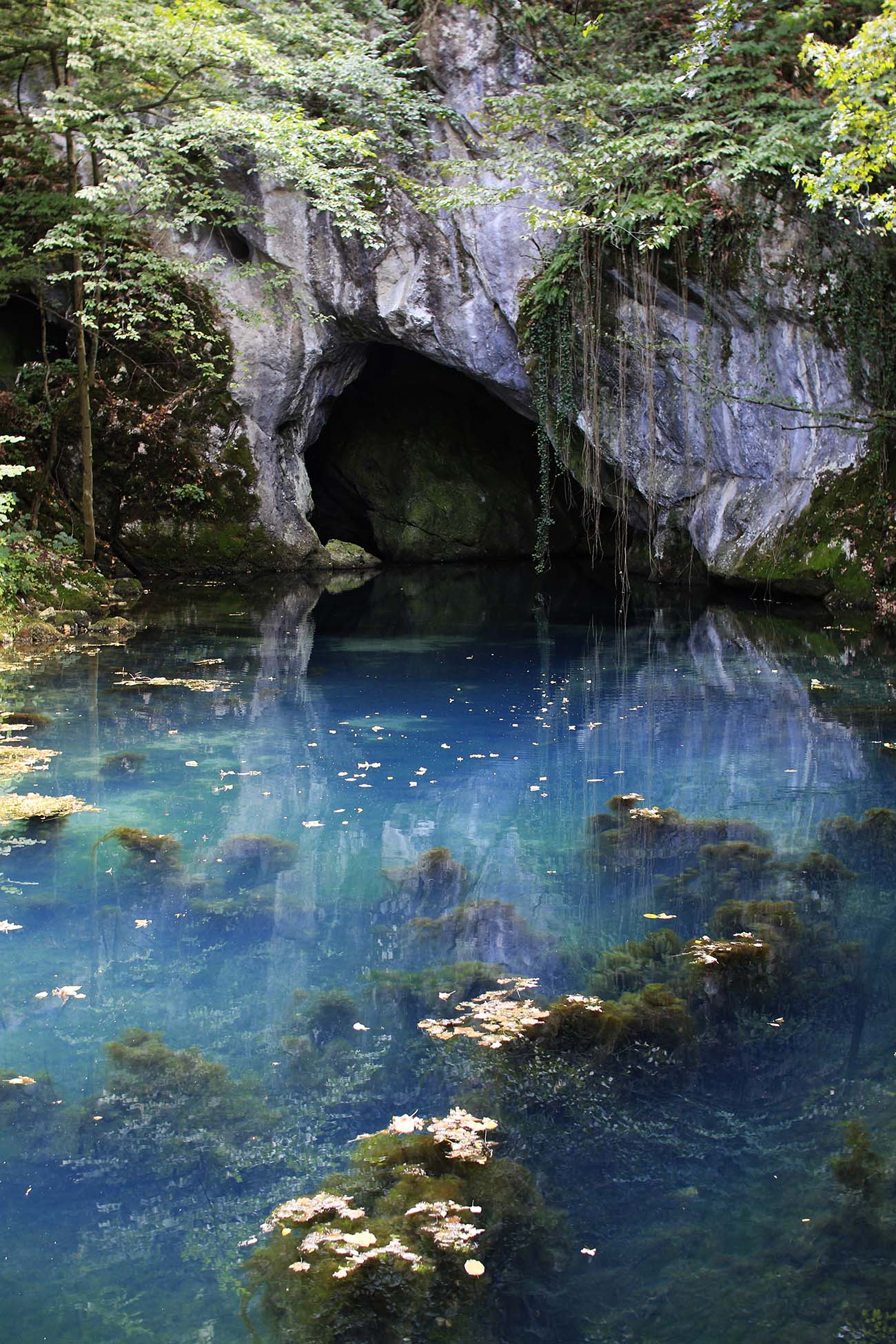 We have discovered this place on the internet and decided to visit it during our road trip around South-East Serbia. It was not complicated to find it, since there were signs on the road pointing to it. Close to the spring is a small restaurant, where you can try many regional specialties such as trout or lamb.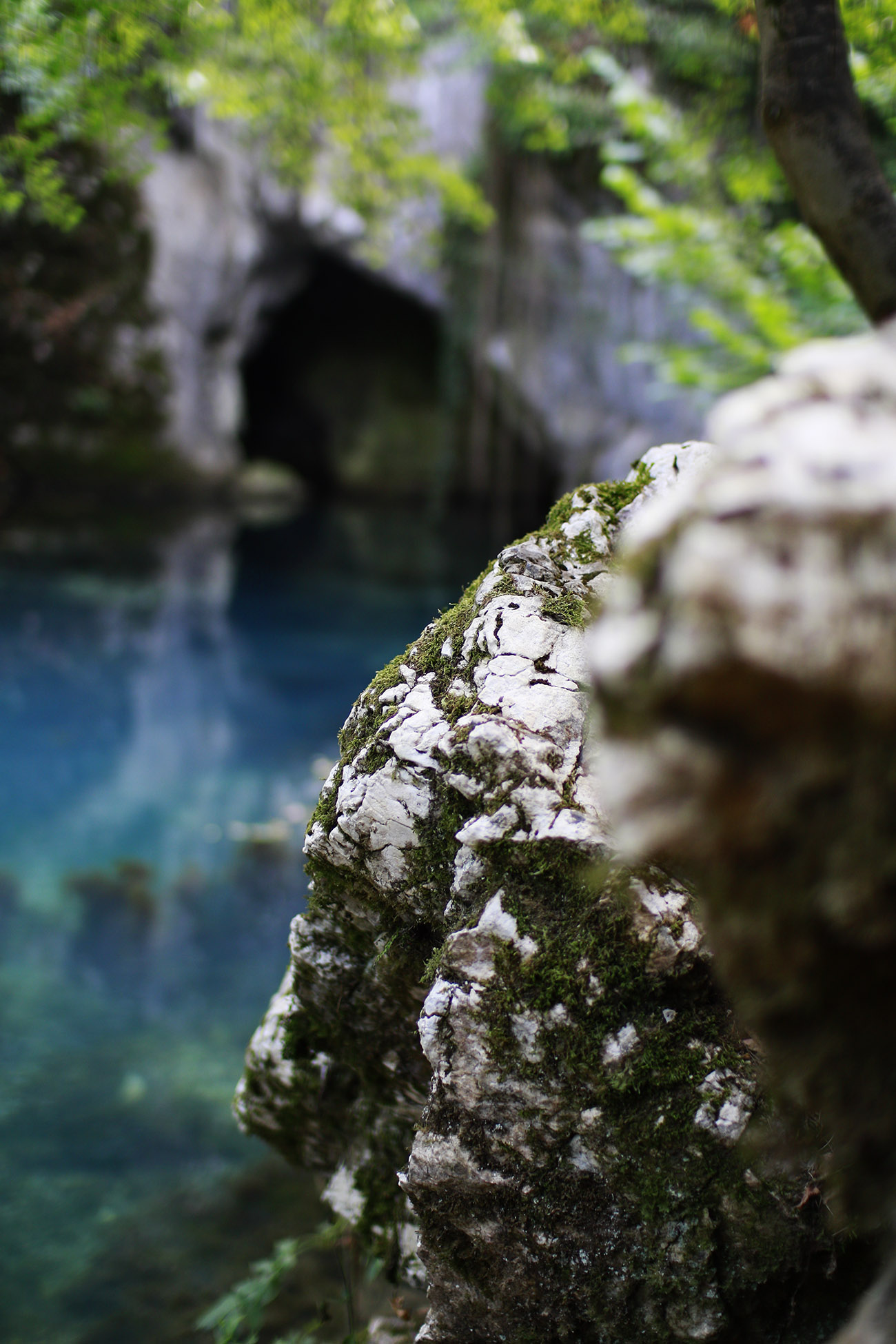 Krupajsko vrelo is still an undiscovered tourist destination, one of those off the beaten path places, definitely worth visiting. The best time to head there is spring, since that is when the waterfall runoff reaches its peak.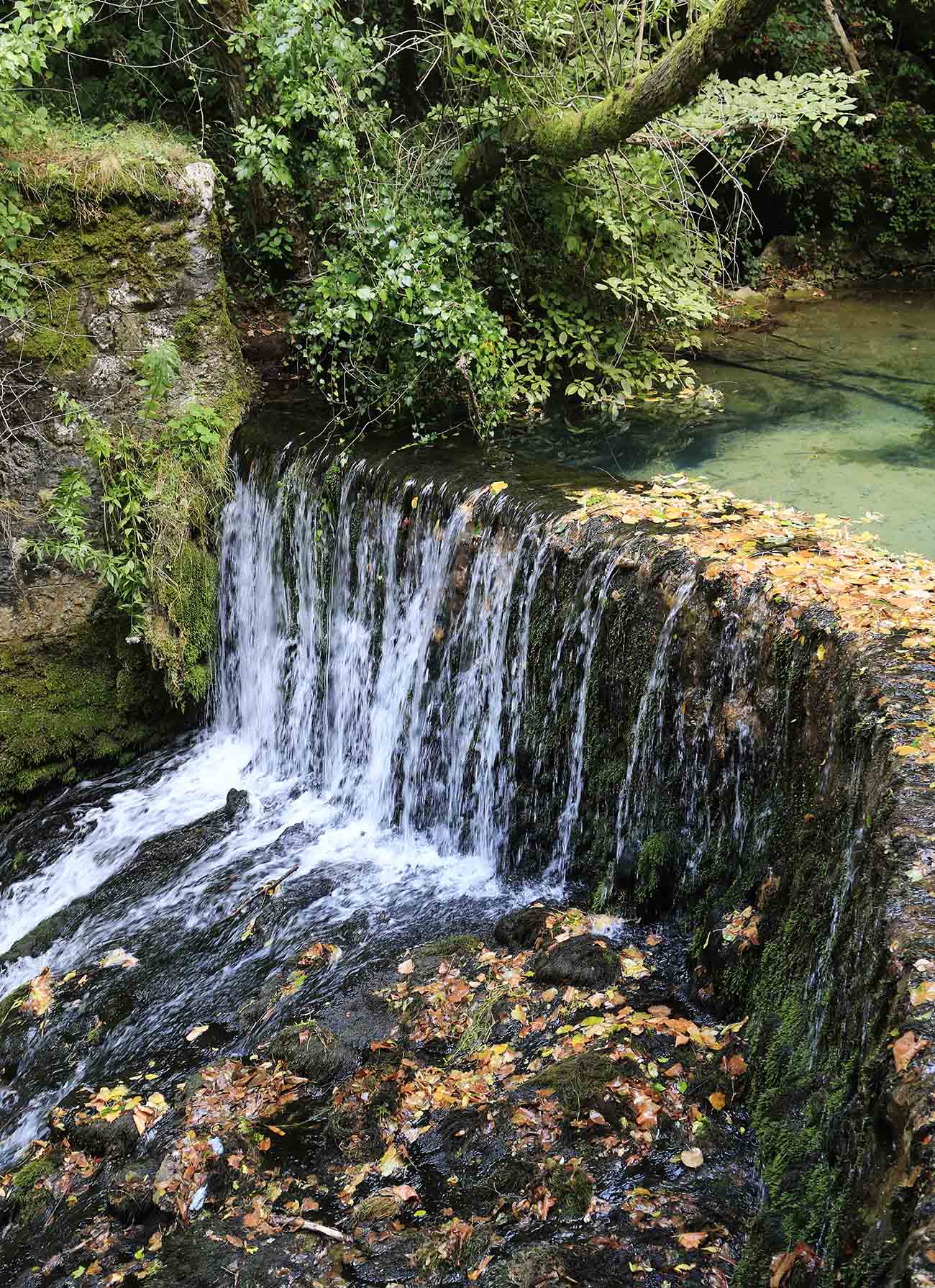 It was such a pleasure for us to visit Krupajsko spring and admire the natural beauties of our beloved Serbia. <3
Krupajsko vrelo je mesto očaravajuće lepote od koje zastaje dah. Nalazi se u istočnoj Srbiji, u blizini sela Mladenovac, nekih 35 km udaljeno od Žagubice. Vrelo je bilo jedno od mesta koje smo posetile na našem kratkom ali raznolikom putu po jugo-istočnoj Srbiji. Nije ga bilo teško pronaći, jer postoje putokazi i put je solidan. Mi smo kod Jagodine sa autoputa skrenule prema Despotovcu i odatle smo vozile ka Žagubici. Usput smo posetile i predivan manastir Manasija, ali o tome i o ostalim destinacijama koje smo posetile će biti reči u nekim od narednih postova.
Ukoliko imate još neke preporuke za divna mesta po Srbiji koje treba posetiti, podelite ih sa nama i na taj način nam pomozite da preko bloga promovišemo lepote naše zemlje! <3