Happy Friday everyone!
Here is another outfit for warm winter days! A simple black dress, over-knee boots, coat, a warm scarf and voila – there is a fancy outfit that you can wear any time of the day. How do you like it?
This scarf is one of my current favorite items, that you will see on our Vienna Insider blog probably several times. 🙂 It is so fluffy and warm… We took these pictures before a quick shopping at shopping center SCS, which by the way, is our favorite place to shop in Vienna. Of course, Mariahilferstrasse is the most famous shopping street in Vienna, but for all those cold days that are ahead of us, SCS is the perfect choice. Also here you can find almost any brand available in Vienna.
Wish you a great weekend!
xoxo,
Isi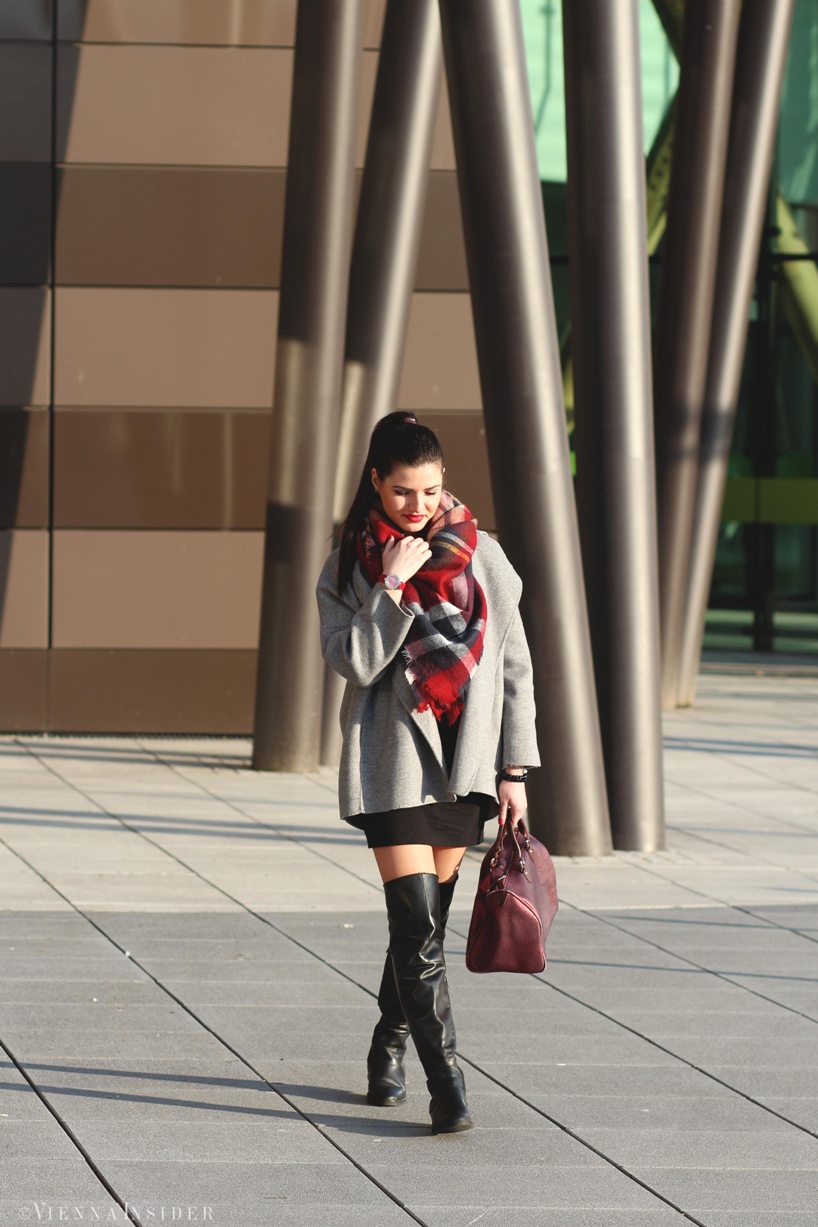 Zdravo svima!
Evo još jedne kombinacije za tople zimske dane. Jednostavna crna haljina, čizme preko kolena, mantil i veliki šal i voila – outfit prikladan i za preko dana i za opušteniji večernji izlazak. Kako vam se dopada?
Želim vam divan vikend!
xoxo,
Isi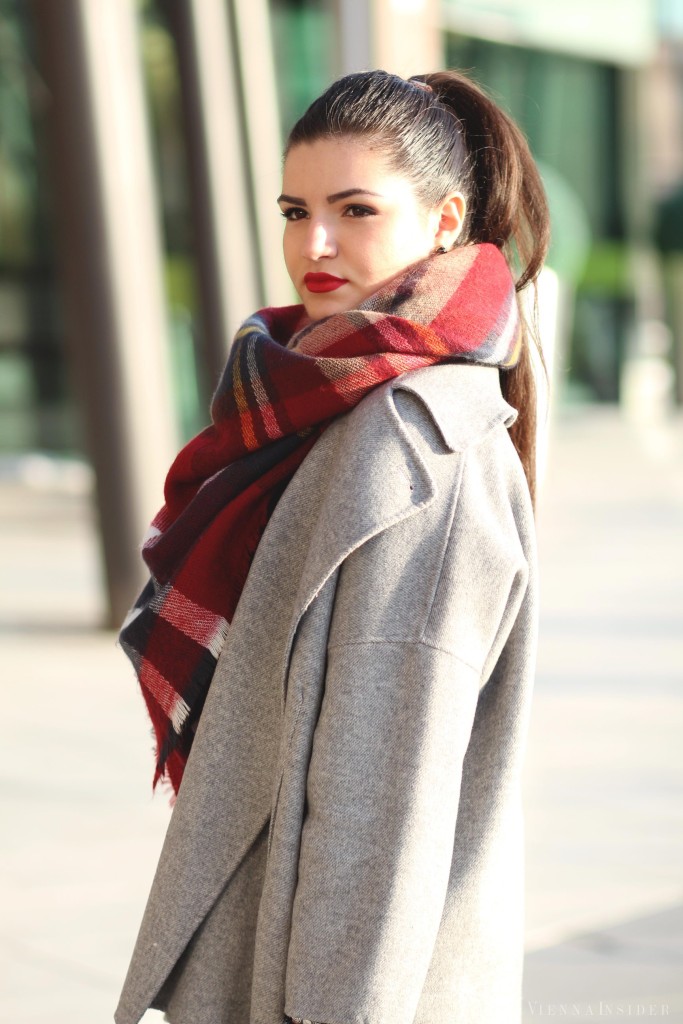 Outfit: Dress (H&M), Coat and Scarf (Zara), Boots (Office Shoes), Bag (Manual&Co), Bracelet (Pandora)