Ljubljana, the charming Slovenian capital is always worth a visit. Especially if you are based in Vienna, Ljubljana may be a great choice for a weekend getaway, or a short trip. It is only 3 and a half hours drive from Vienna by car, but there are also very affordable deals if you want to travel by bus or train. This winter, my bestie Sisi and I went on a road trip and one of our stops was this beautiful city. We were especially excited because we were staying in Grand Hotel Union, Ljubljana's legendary hotel with a long history and tradition. Even the Queen Elisabeth stayed here when she was visiting Slovenia, you can probably get that we are talking about an extraordinary, sophisticated place!
This post is ideal for those of you planning a trip and wondering where to stay in Ljubljana. And even if you are not planning, we hope that this post will make you change your mind! 🙂 Enjoy the pictures and our review.
LOCATION
It doesn't get any more central than the location of Grand hotel Union, if you are looking for a place to stay in Ljubljana. The hotel is literaly in the heart of the city. As soon as you step out, in like 10 steps, you will find yourself on Preshern square and the Triple bridge. This was perfect for our winter visit to the city, since Sisi and I would go out, explore, take pictures, go back to our room to warm up a bit and rest, then simply go out again. No need to bother driving around, or using the public transport, everything was right around the corner.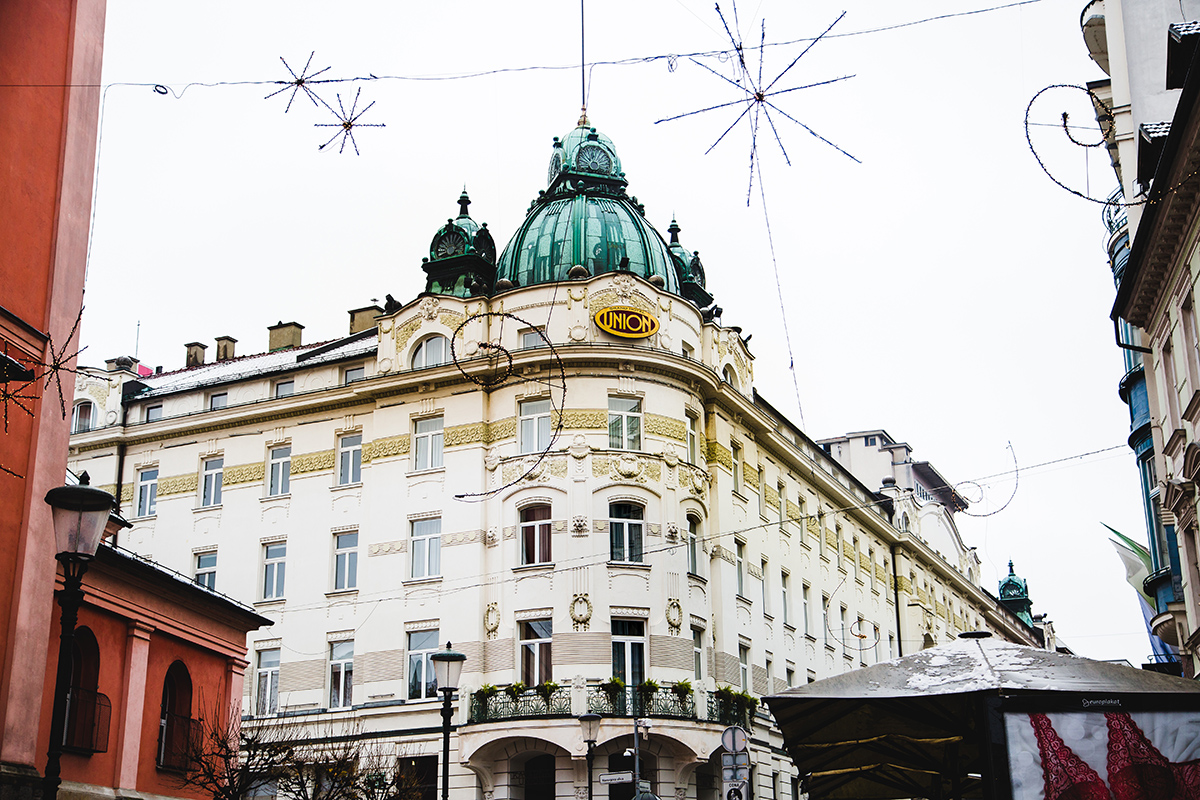 OUR ROOM
Our room was very spacious and bright, with all the necessary amenities, large bathroom and two exits to the balcony. Balcony with wonderful view over rooftops of Ljubljana and the castle of course. Too bad that it was quite cold, so we couldn't sit there long, enjoying the beauty. However one morning we woke up to snowy Ljubljana and managed to capture this magic on pictures. Snow, it makes everything even prettier, we loved it so much and these images are our favorite that we took in the Slovenian capital.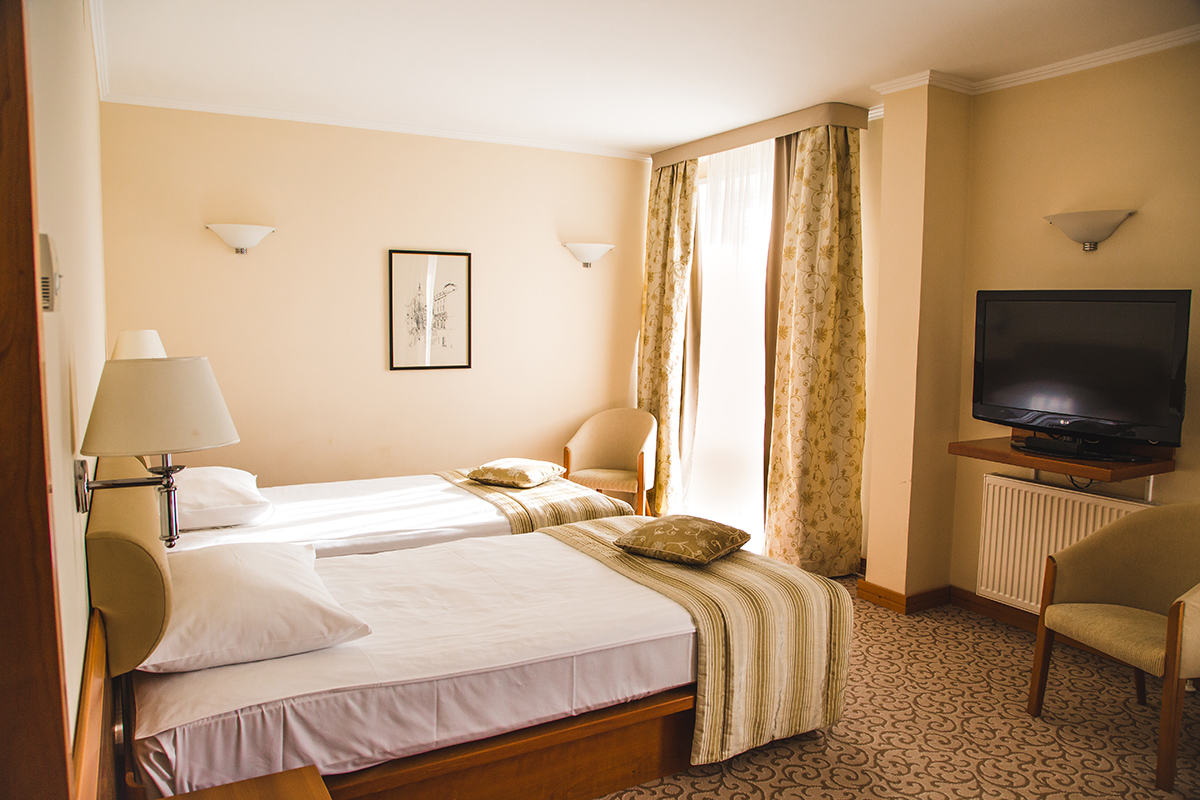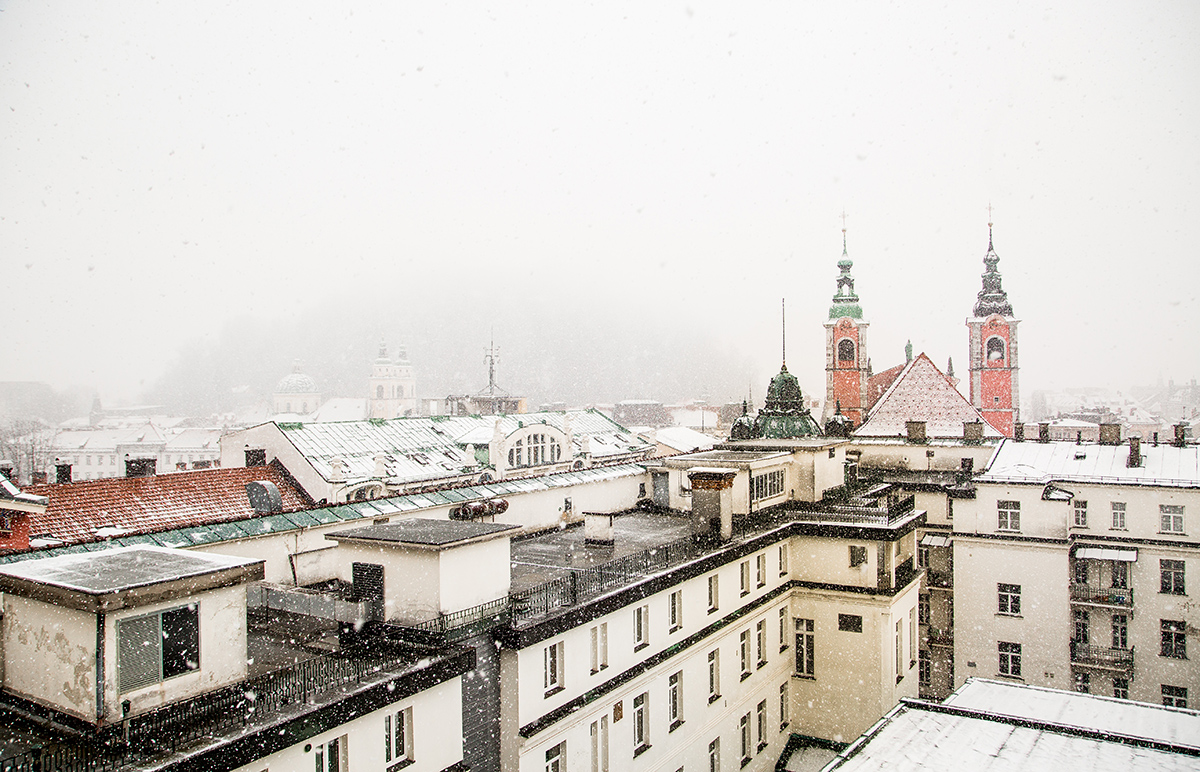 FACILITIES
Grand Hotel Union is an iconic hotel in Ljubljana, cherishing tradition, history, but at the same time, offering its guests contemporary facilities such as a spa area, conference rooms and business areas. Right inside the hotel, you will find sophisticated Grand Union Cafe, the hotel restaurant Union, lobby bar, shop with souvenirs (with many cute stuff and fair prices, that we can recommend you for the last minute shopping), a wine library and other areas that will fulfill the needs of any guest. Important to mention is that the hotel also has a garage, so if you are traveling by car as we did, you don't need to worry about parking at all.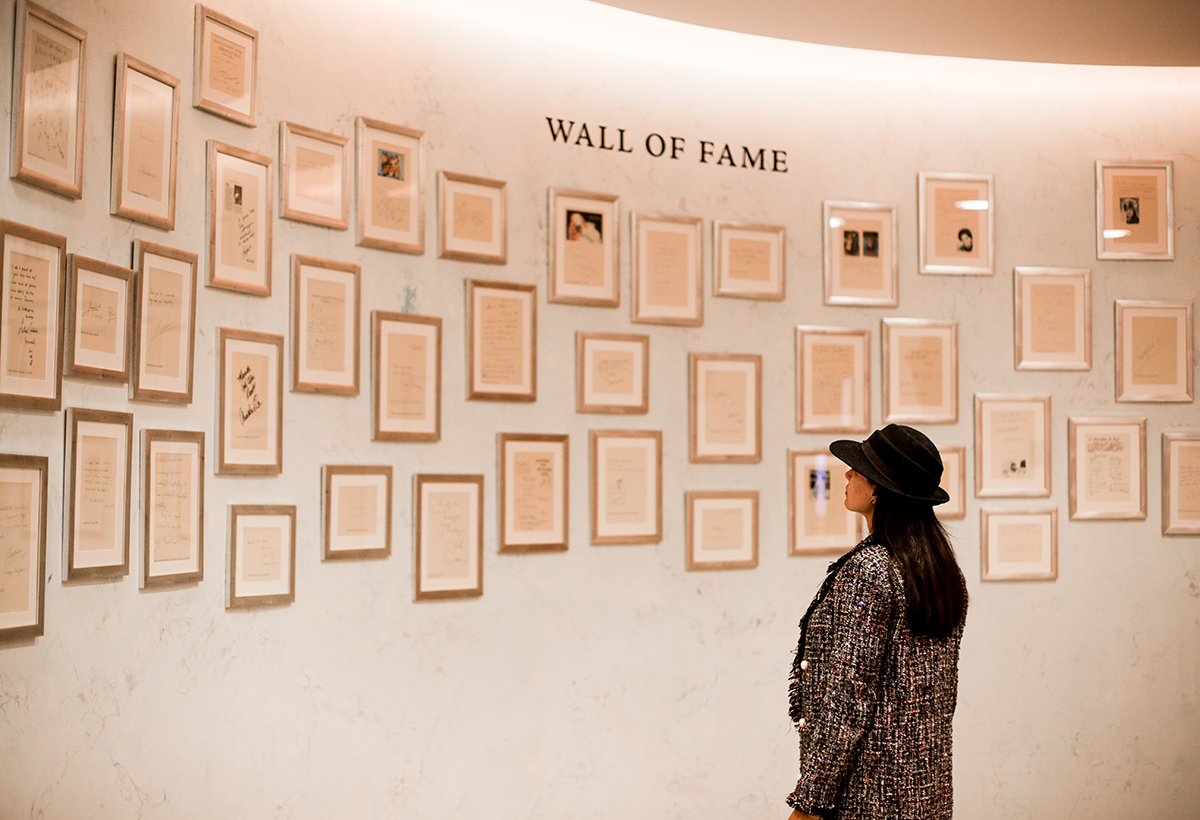 Tip: Explore around the hotel, to discover many nice corners such as the wall of fame, where you can see what were all the politicians, musicians and celebrities that stayed at Grand Hotel Union. Don't forget to snap some pictures along the way, since everything is so beautiful!
The hotel was built and designed in Art Nouveau style, but there is also a part of the hotel recently renovated, that has modern vibe.
How perfect is this space? It reminded me of Guggenheim museum in New York. I need to thank my bestie Sisi for all the patience and modeling! It is not easy when your friend is a photographer. 😀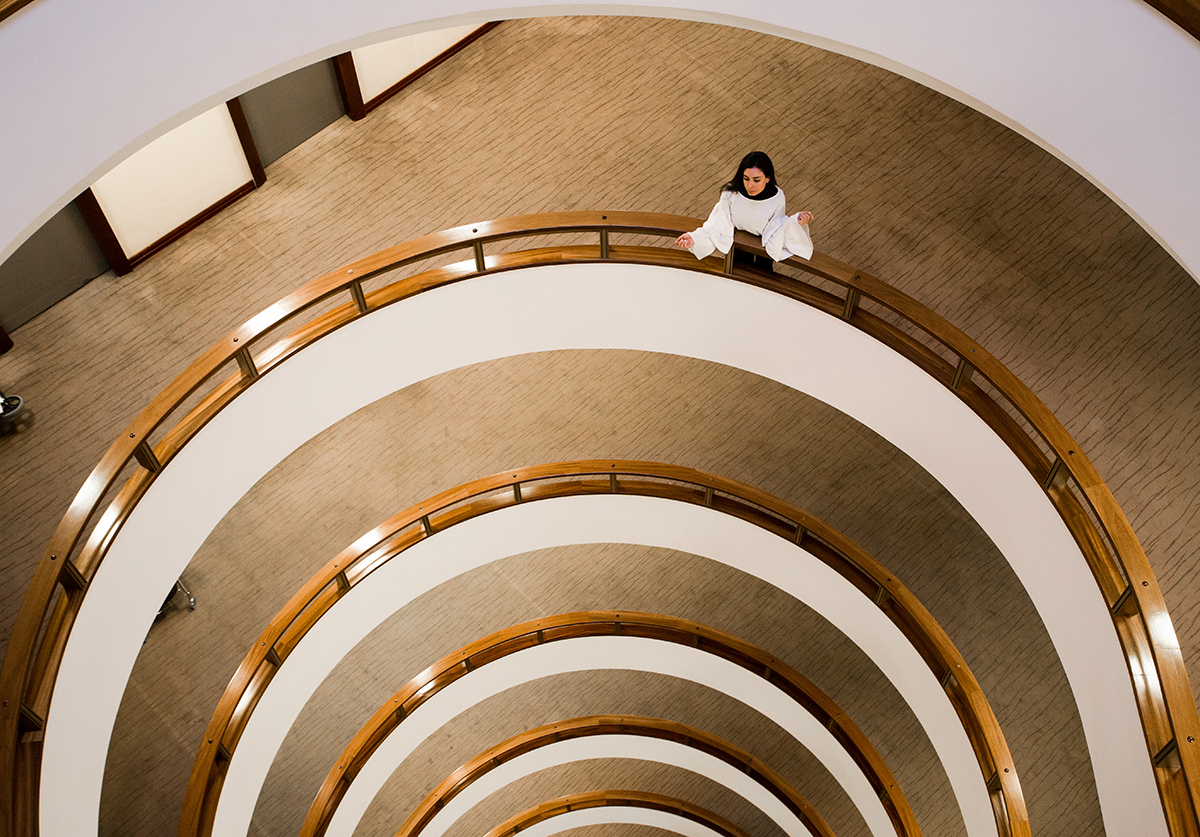 THE FOOD
Our favorite moment when staying in city hotels, is (surprise, surprise?!) breakfast. A morning started with great flavors, ensures a perfect day! There were sooooo many delicious things to indulge on the buffet breakfast of Grand Hotel Union. Anything from cereals, pancakes, crepes, eggs, cold cuts, cheese, to vegetables, smoothies and freshly squeezed juices. There was something for everyone's taste and also many options for vegan and vegetarian guests.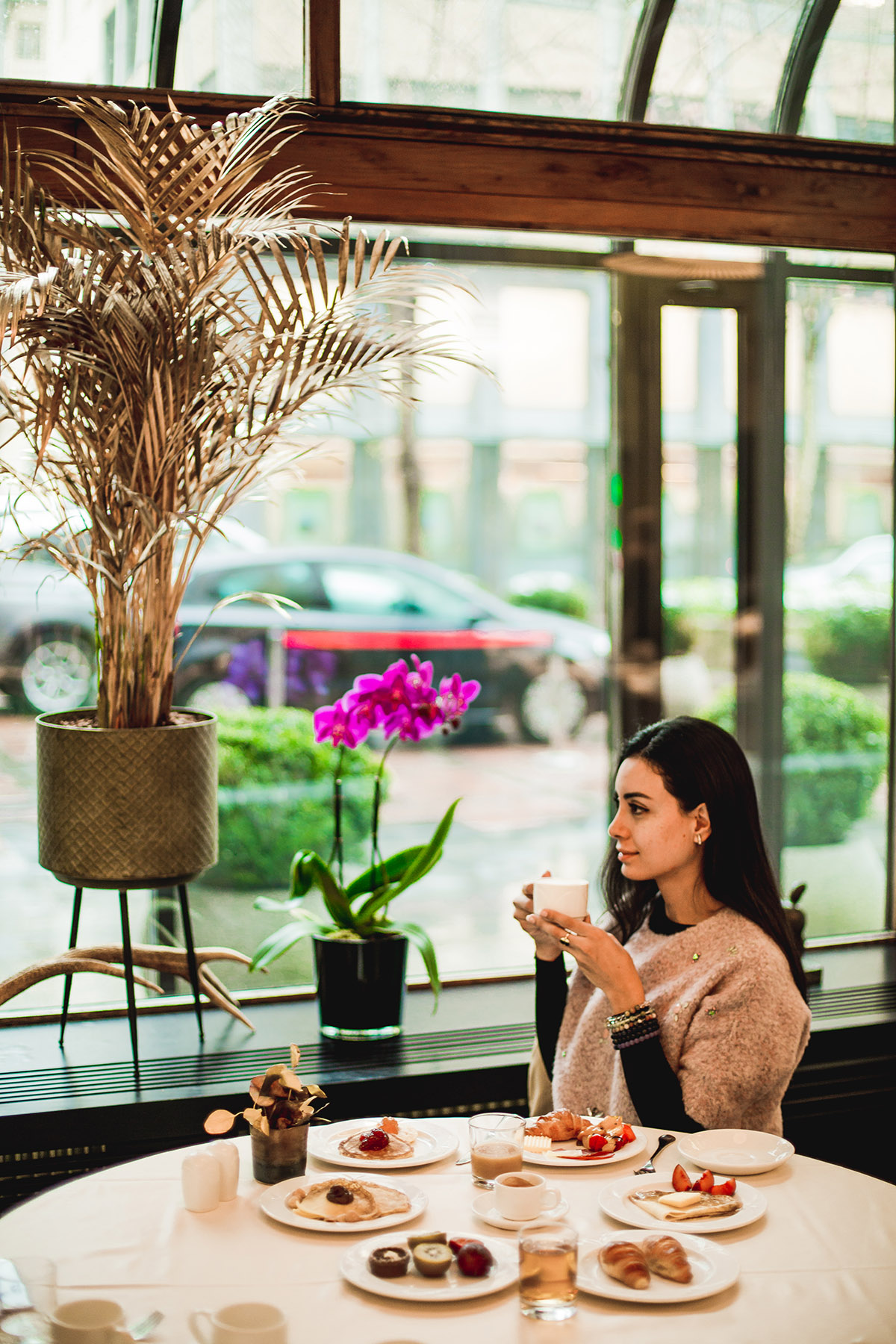 For us personally, the greatest highlight was the Grand Union Cafe. Gorgeous, classy place, open in 1905, with perfect service and authentic atmosphere. The cafe was full of local people, so in case you are not a hotel guest, you shouldn't miss heading there for coffee, tea and typical dessert – Slovenian Gibanica. It is a layered pie, with poppy seeds, apples and cream. They also have many other traditional and contemporary desserts, that will put you under sweet temptation.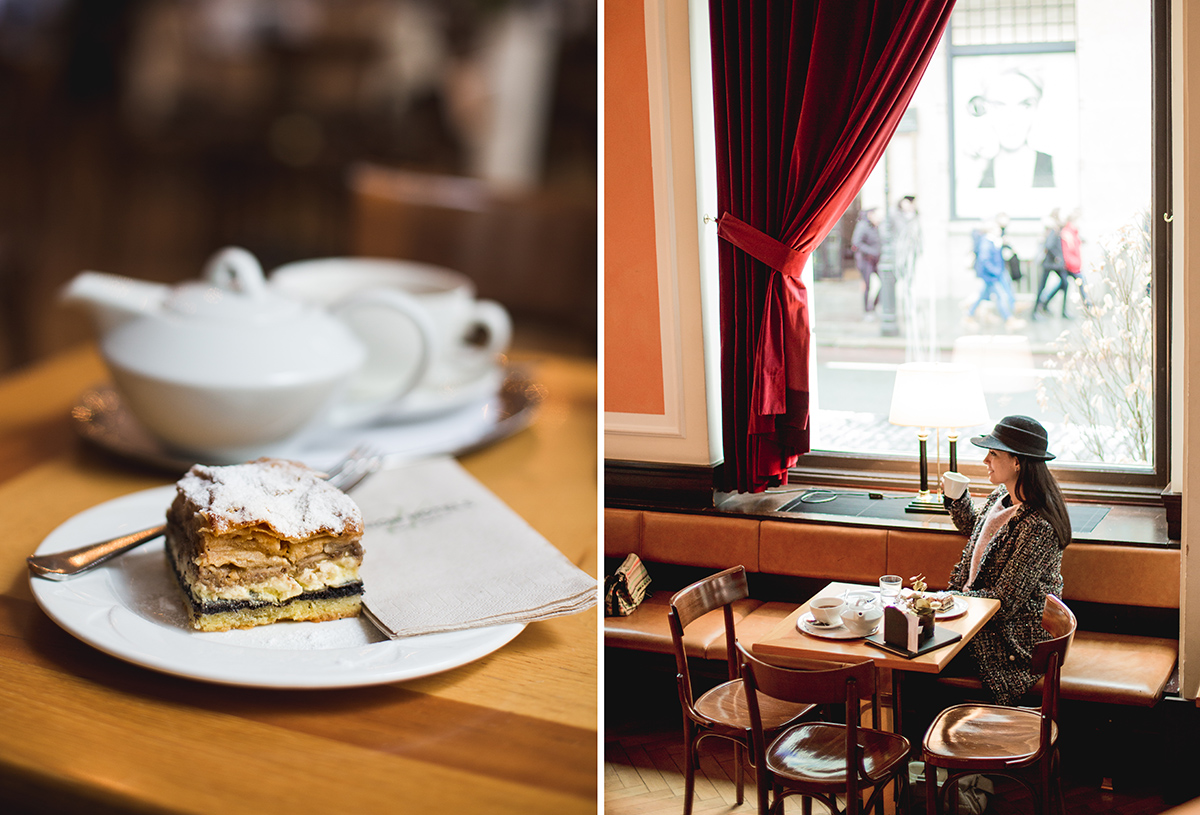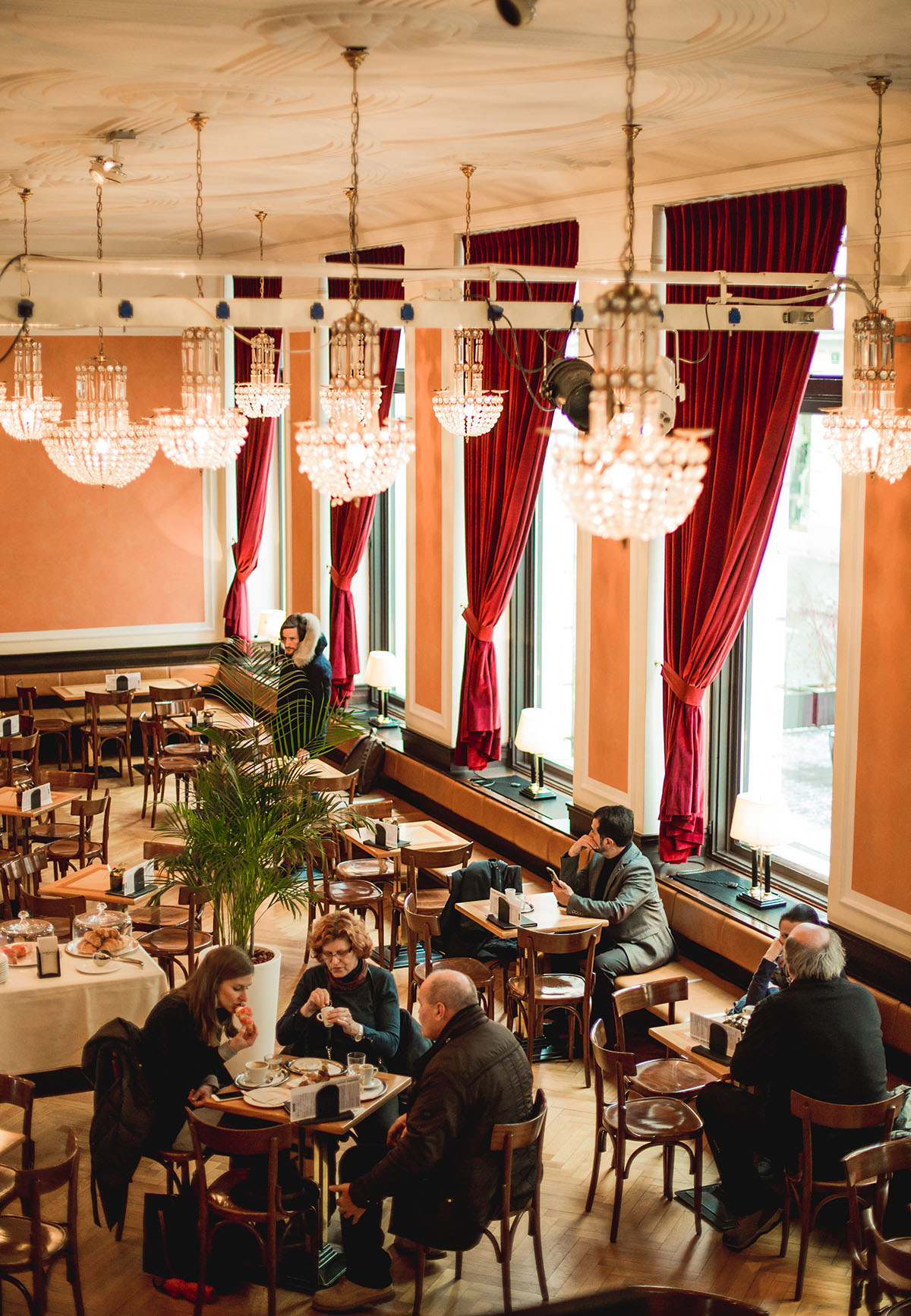 THE STAFF
The staff was very professional, kind and helpful. We had some small issues with TV and heating in our room that we reported late at night and they immediately sent a guy to fix that. We also had a small welcome gift in our room to take home as souvenirs. Among them was pumpkin jam, that we never tried before. It was delicious and we can warmly recommend you to try it in Slovenia if you have a chance.
Staying at Grand Hotel Union was a beautiful and flattering experience, taking into consideration its tradition and the fact that numerous prominent people picked exactly this place, as their temporary home in Ljubljana. Maximum comfort was guaranteed, not only when we speak of the time we spent inside of the hotel, but also the fact that due to its position, we were able to make the most of our short stay and explore Ljubljana without wasting time on traffic, or freezing cold walks. Anytime we were too cold, or wanted a small break (which was a must, because we were road tripping for a week, so you do get tired at times), we could easily pop into our room, warm up, get some rest and after that continue exploring.
If you are planning a trip to Ljubljana, and would like to stay in Grand Hotel Union, simply check and book your room through their website here.
We would like to end this review with a beautiful quote we learned in Grand Hotel Union:
"People will forget what you said, people will forget what you did, but people will never forget how you made them feel." Maya Angelou
We sincerely thank to all the staff of Grand Hotel Union for making us feel so welcome, comfortable and fully enjoy our stay in Ljubljana!
xoxo,
Una and Sisi
Grand Hotel Union
Website, Facebook,Instagram