Vienna ball season has passed and it is time to reflect upon the Golden Masquerade Ball at Hilton Vienna Plaza. Remember, I told you about it back in December? And I was really happy to meet some of you, our dear Vienna Insider readers there!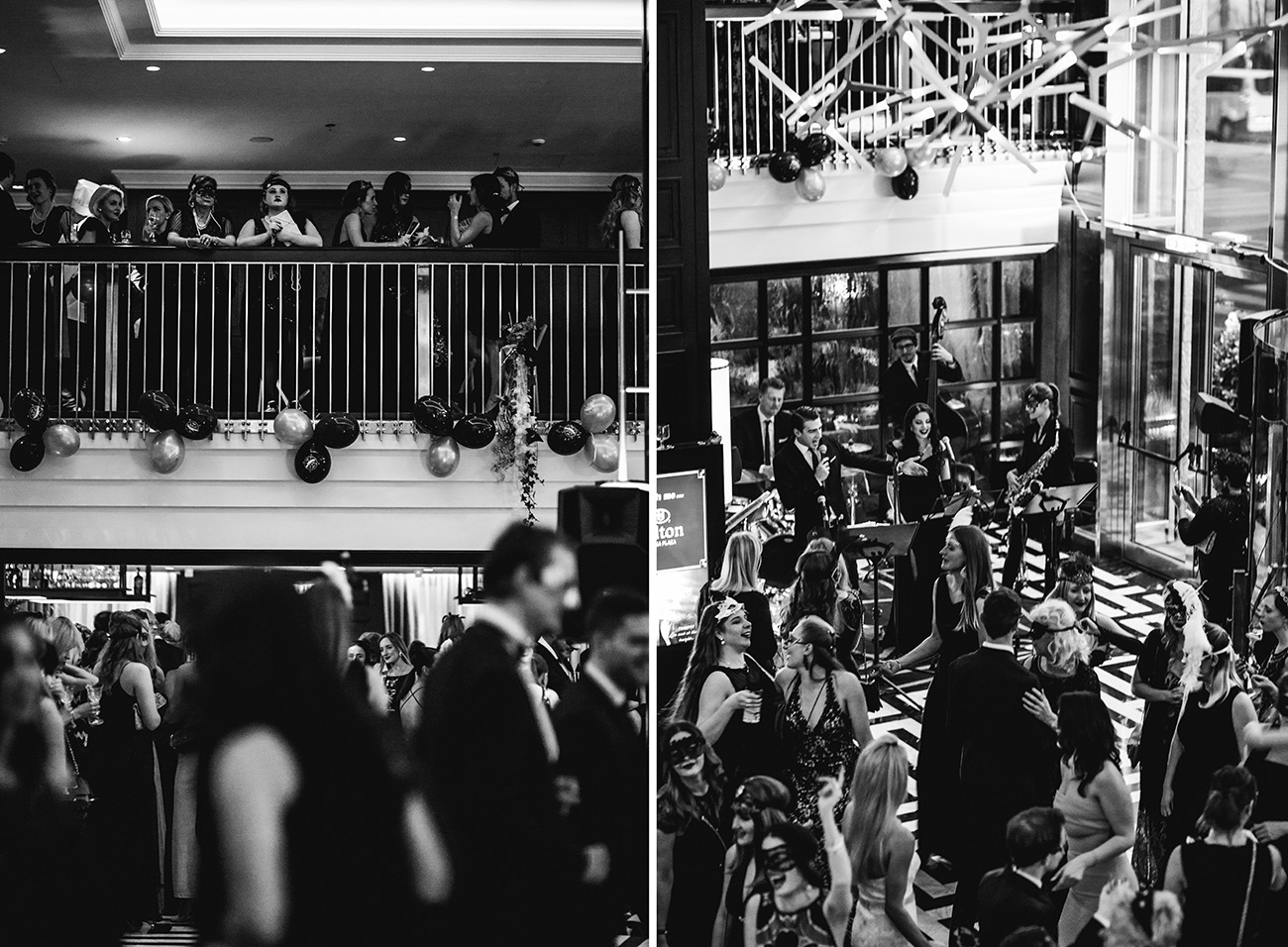 The Golden Masquerade Ball was a night to remember, that I had a huge joy to share with two of my dear friends – Anja and Spoki. We have enjoyed every moment – from the moving into our beautiful room at Plaza and getting ready, snack time in our favorite executive lounge, joking, having fun, perfect live music, cocktails from the Emile bar, chocolate stand, flying dinner, the dancing, mingling among people in all those gorgeous outfits.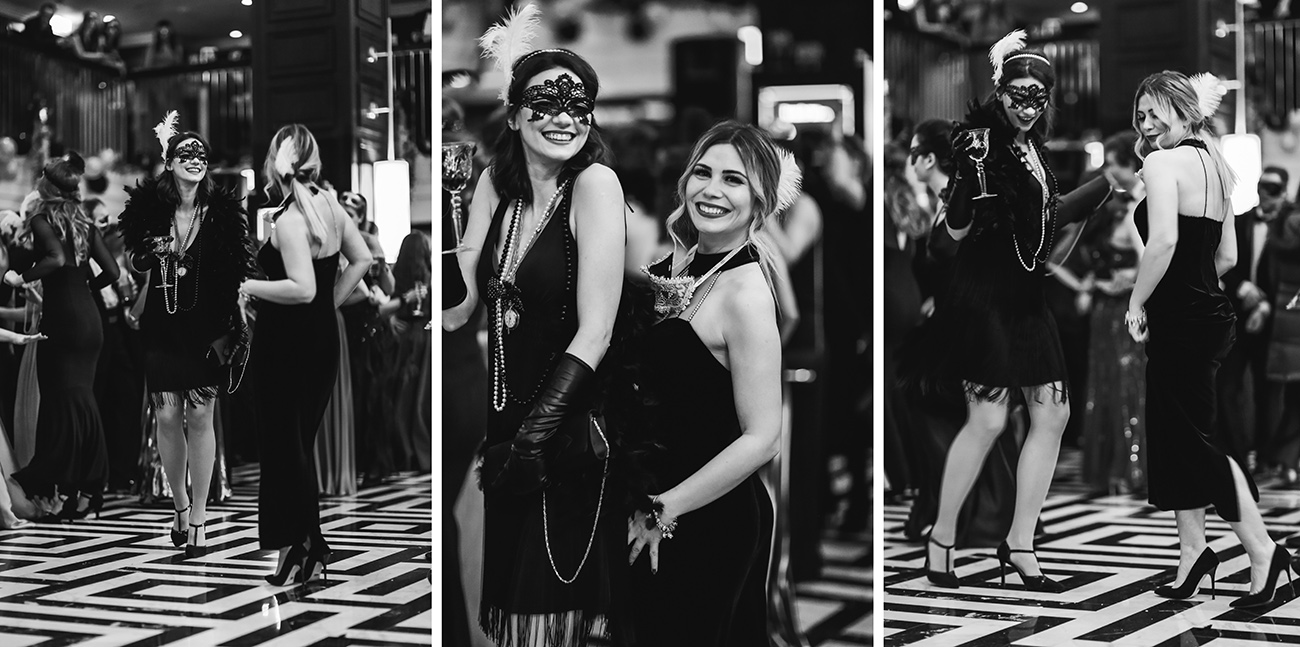 Forever grateful that Vienna brought these two wonderful friends to my life! Anja and Spoki <3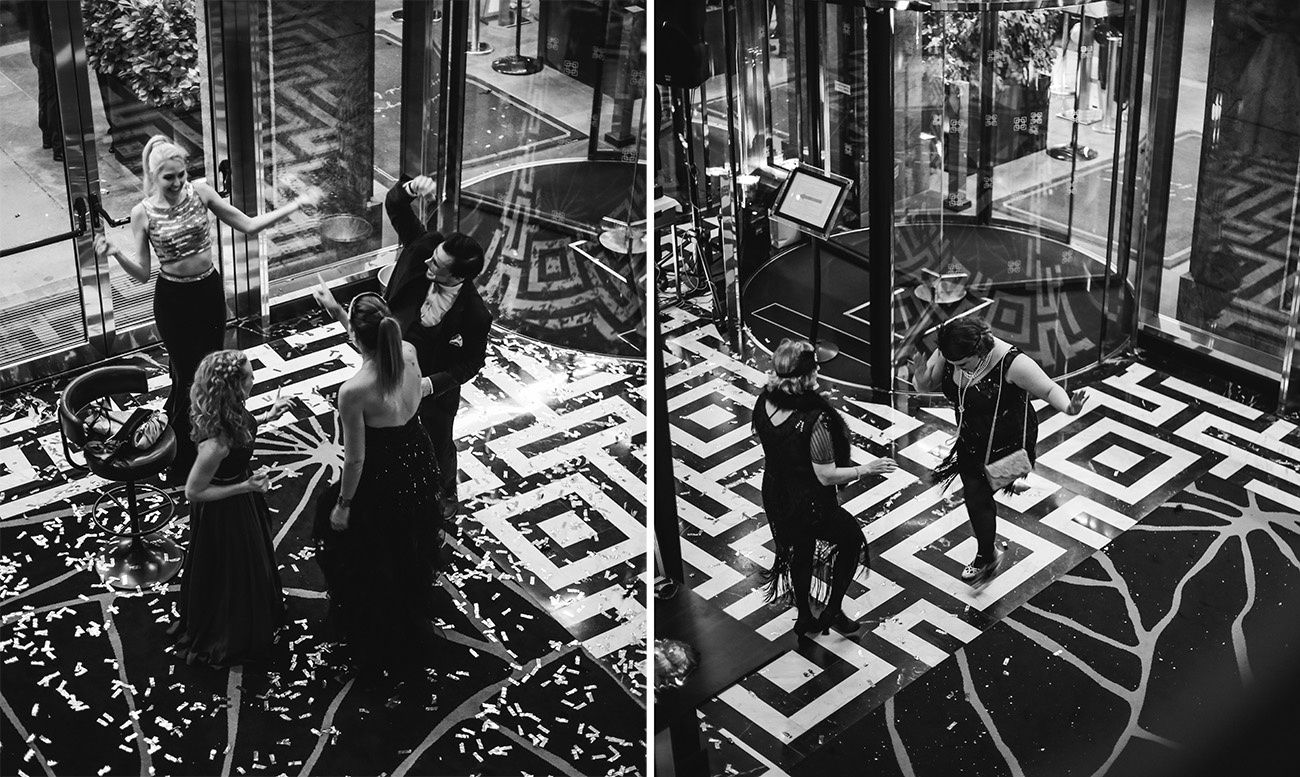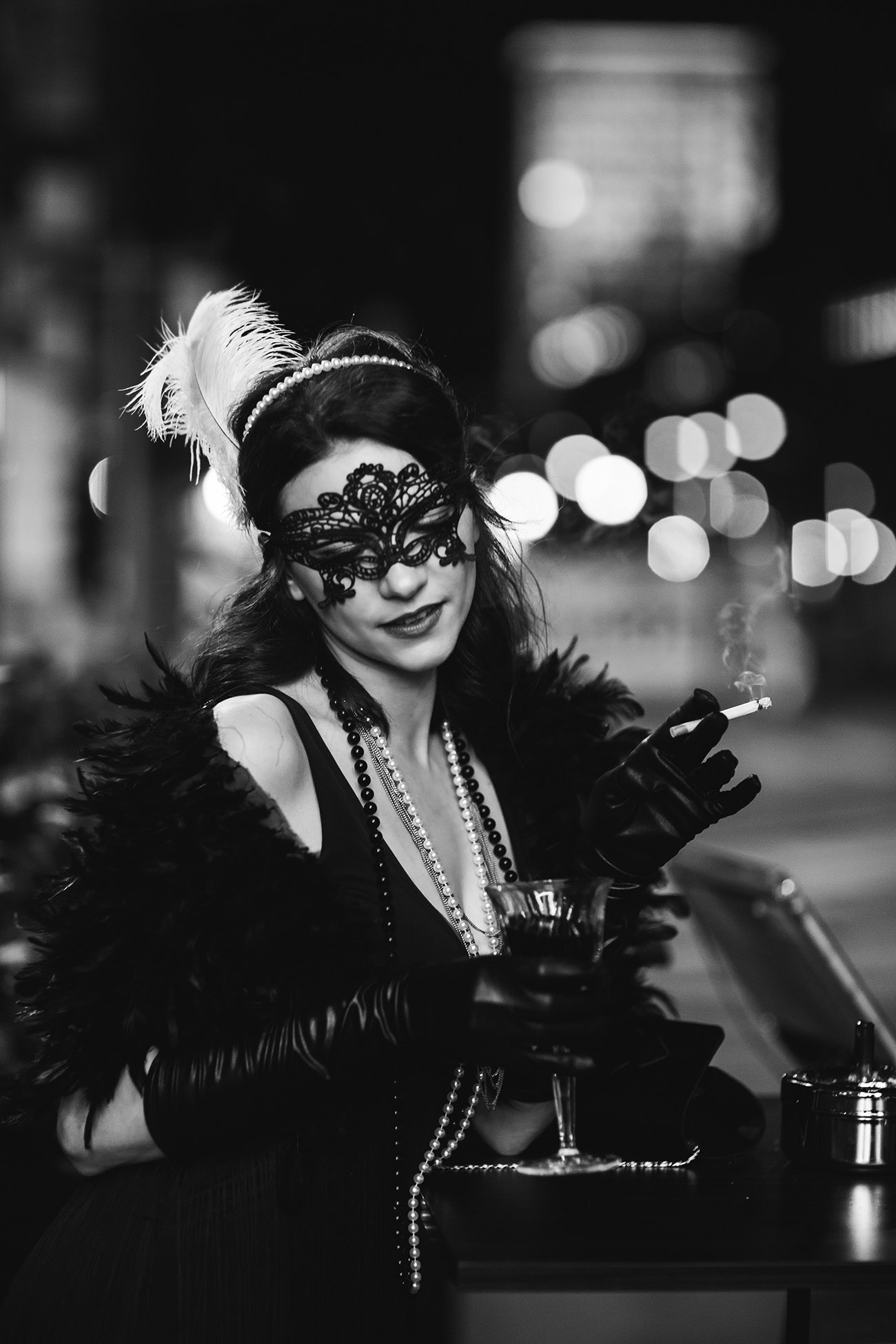 Spoki is art! The most beautiful librarian ever! Probably my favorite portrait of the night.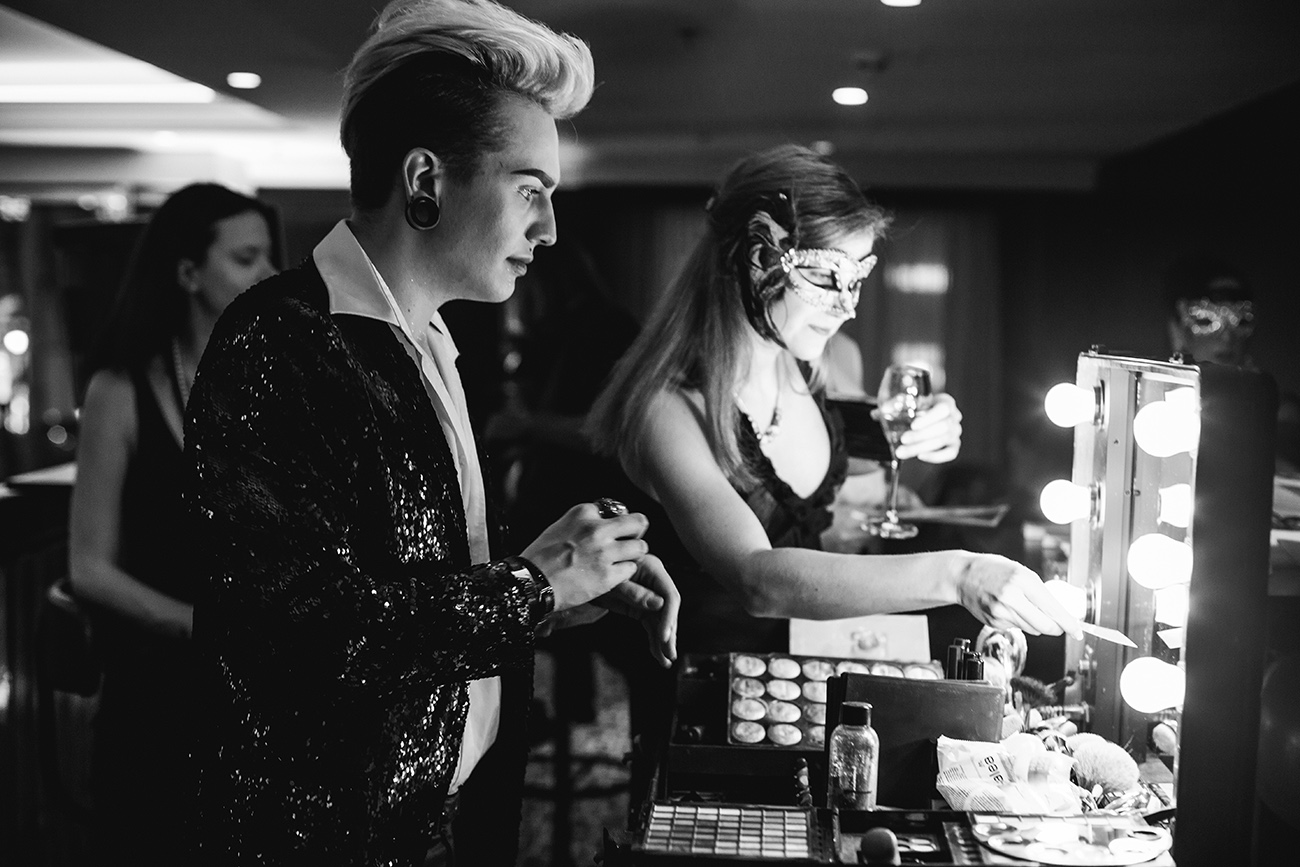 Station for doing professional make up to the hotel guests. Comepass and Hilton Team thought of every detail!
My gorgeous friend Anja. Faithful readers already know that she is officially part of our Vienna Insider team. <3
There was a so much going on, throughout the entire night, that I had troubles deciding where to head first! As you already know I am not the dancing queen, but what I really enjoy is looking at people dance and capturing emotions. Of people not posing for the camera, but doing their own thing, dancing, laughing, hugging, just being who they truly are. Those candid pictures are precious to me, and I hope you will enjoy looking at them, as much as I did while shooting! And if you happen to recognize yourself, don't be shy to email me and I will send you the shot in high quality for you to have for your memory.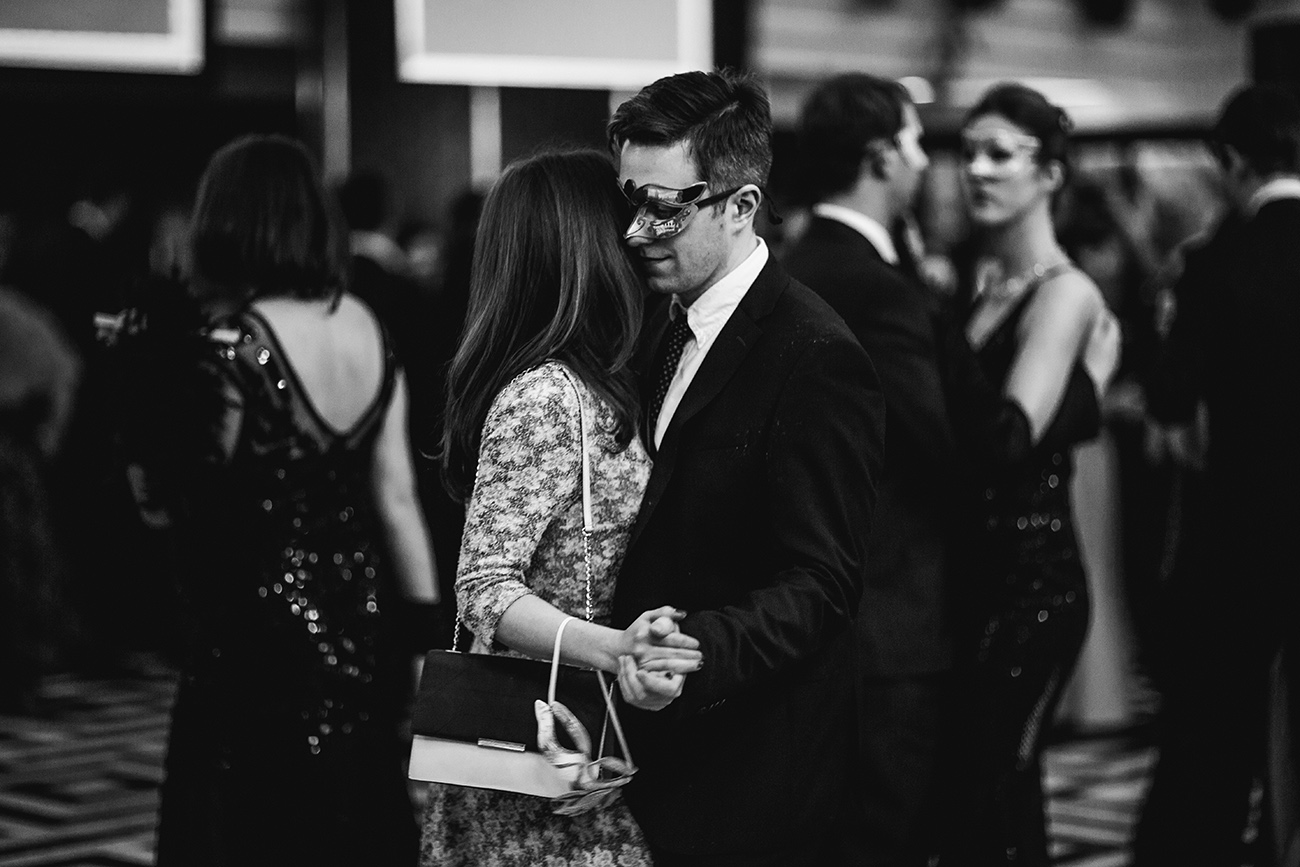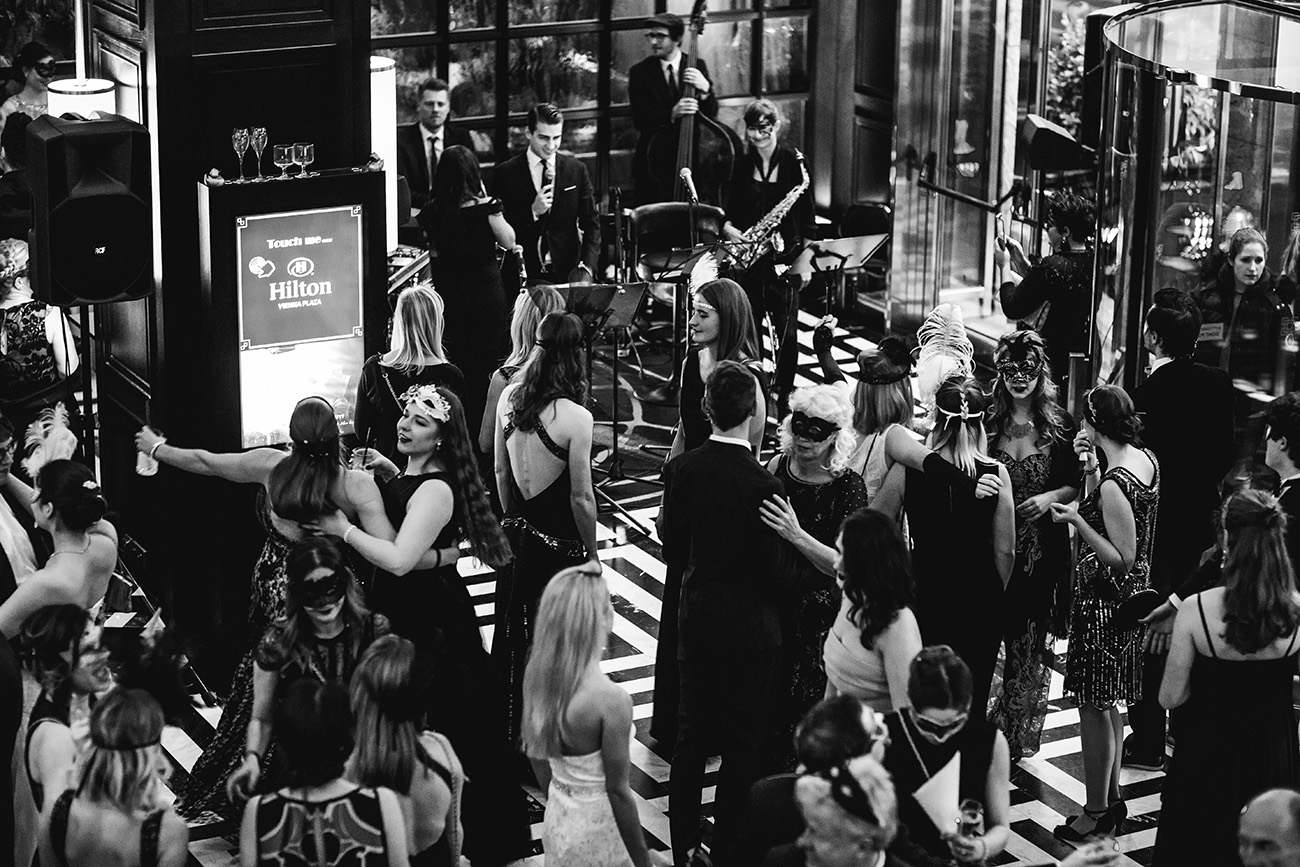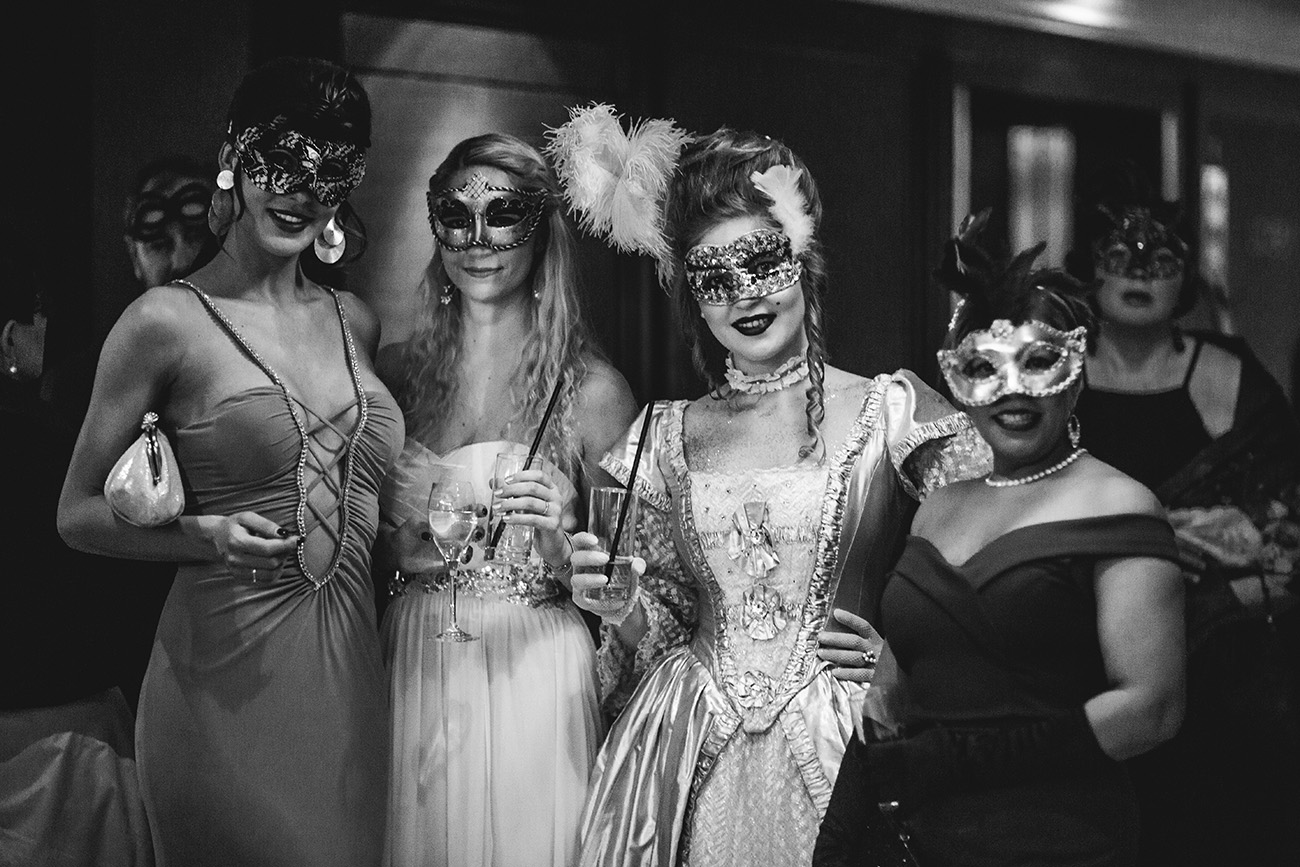 Loved the glamorous outfits of these gorgeous ladies!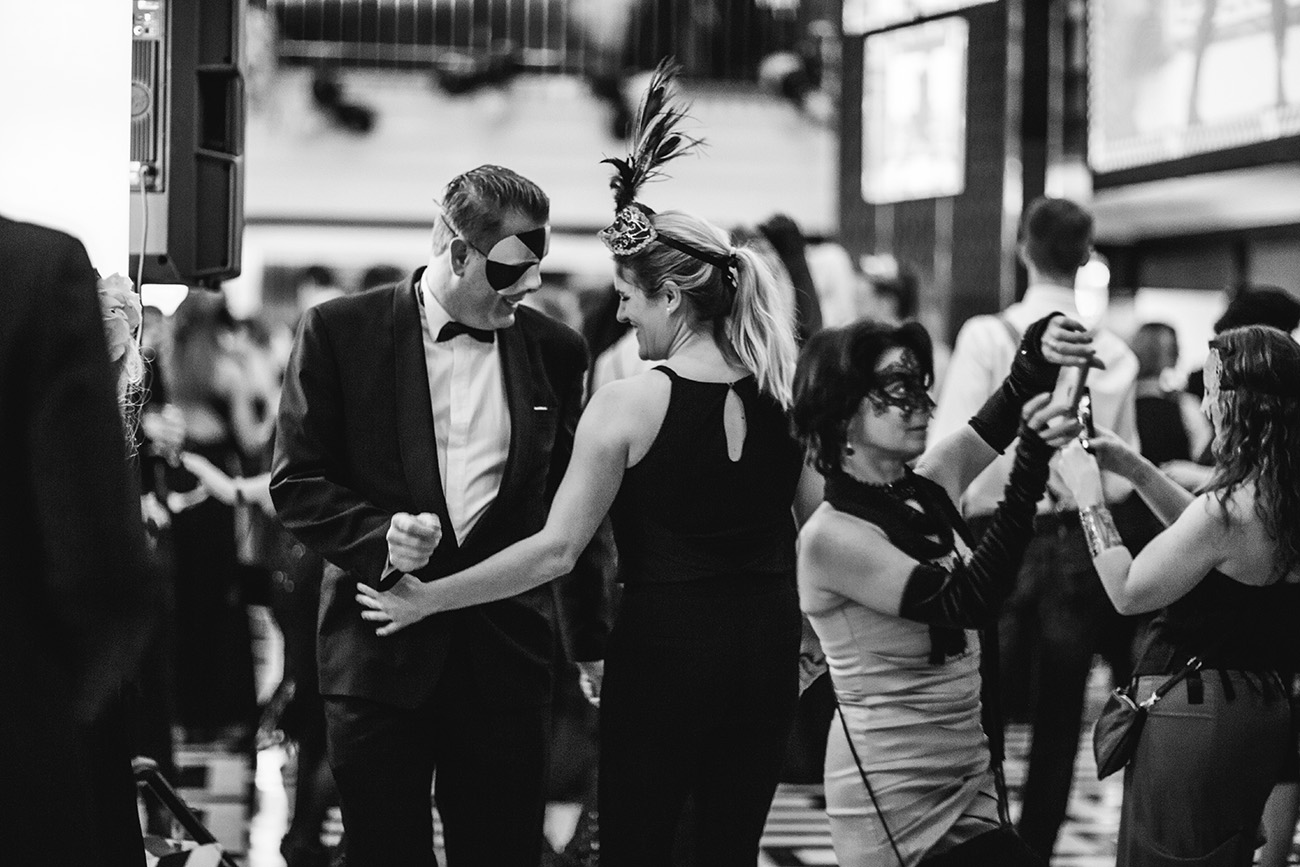 The Plaza team and lovely Rafaela and Eva from Comepass, exceeded all the expectations when it comes to organizing this wonderful, classy event, that was so much more than a ball! The whole atmosphere, elegance, music, people and ambiance made us feel as if we were within a 20's movie. But at the same time, we felt cozy and relaxed, and were fully enjoying the evening. There is really something at Hilton Vienna Plaza that makes you feel like home. Even Spoki, who was there for the first time, noticed this! I think the main reason for this lies in their team, their entire approach and sincere care of the guests.
We are all looking forward to finding out what will Hilton Vienna Plaza team prepare for the next Vienna ball season! And say huge thanks to the Plaza Team and Comepass ladies for this unforgettable experience!
xoxo,
Una with Anja and Spoki
Vienna Insider team of the night: Spoki, Una and Anja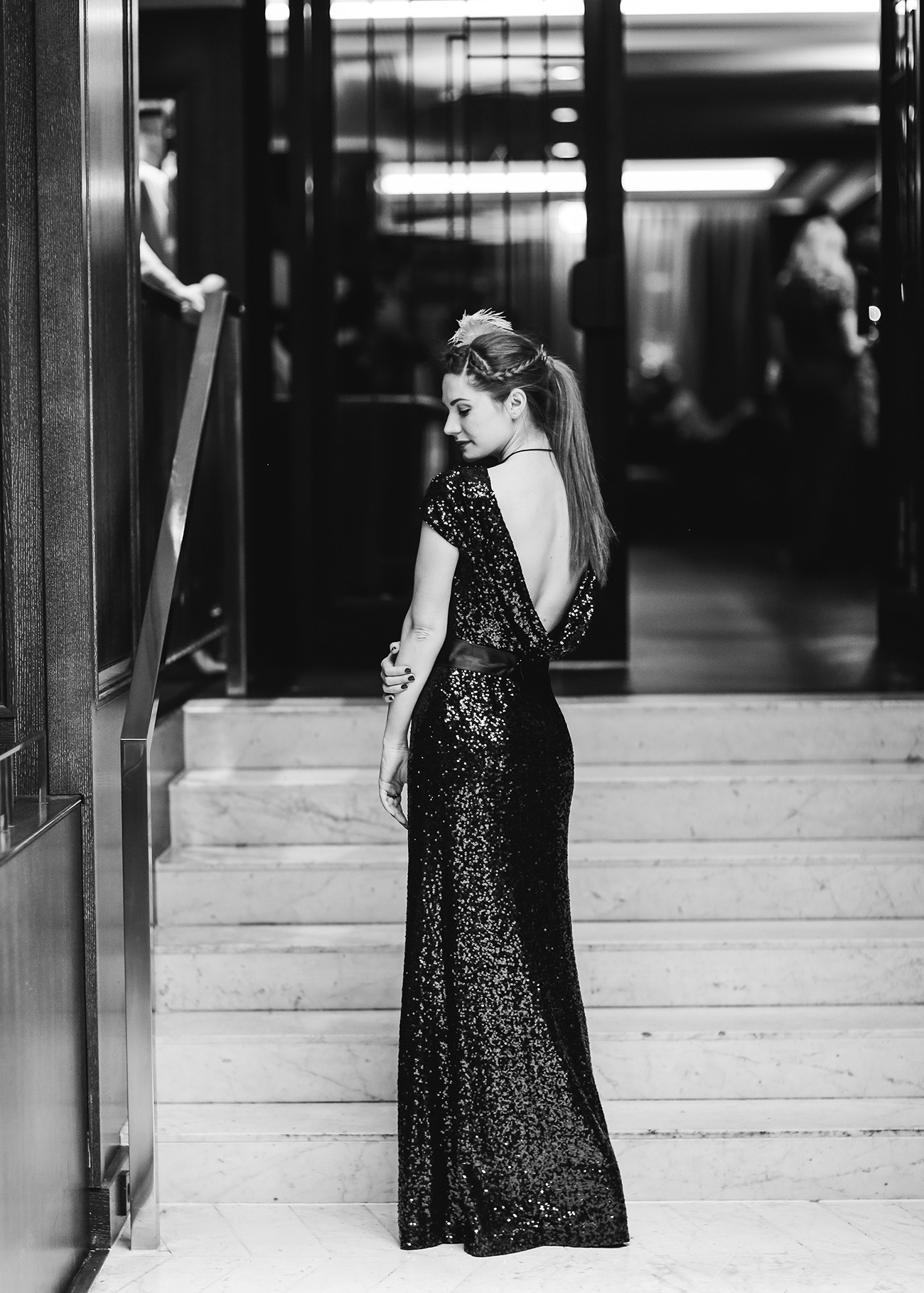 My look for the ball – thanks to Peek&Cloppenburg Kaertnerstrasse for this beautiful dress!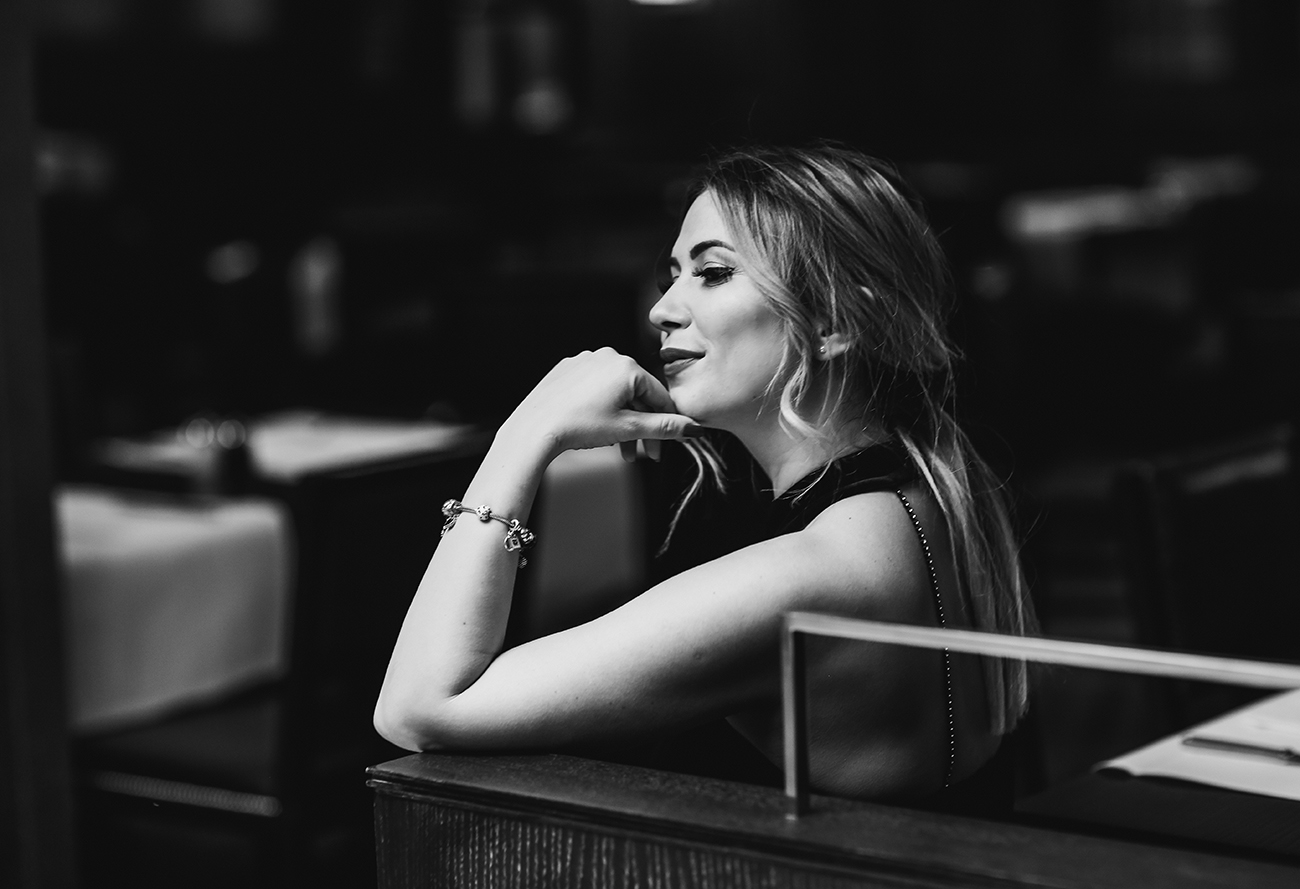 Dear blogger colleagues spotted at the ball – gorgeous Sara and Kaja from The Cosmopolitas.
Timo, we missed you!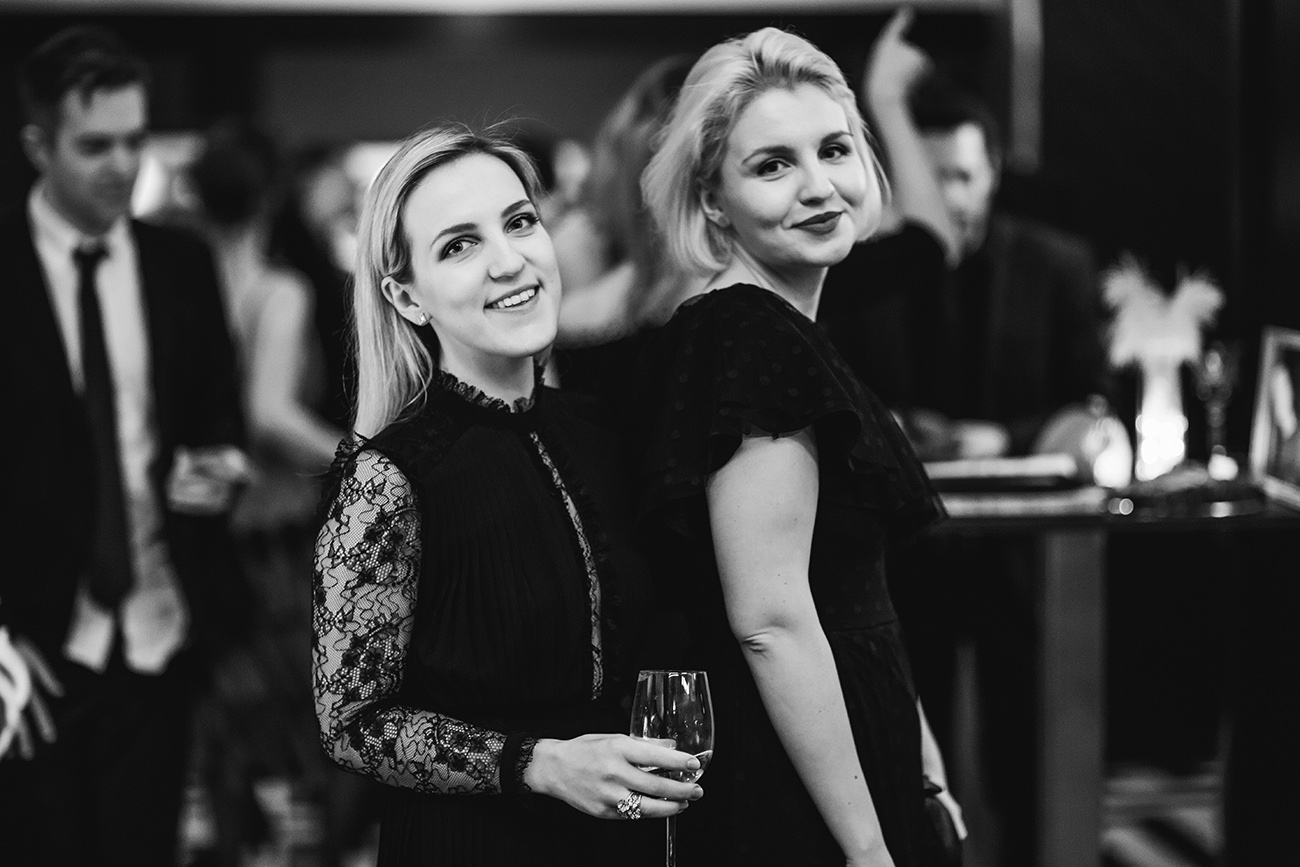 And these two beauties won our giveaway in collab with Hilton Vienna Plaza! It was so nice to meet them.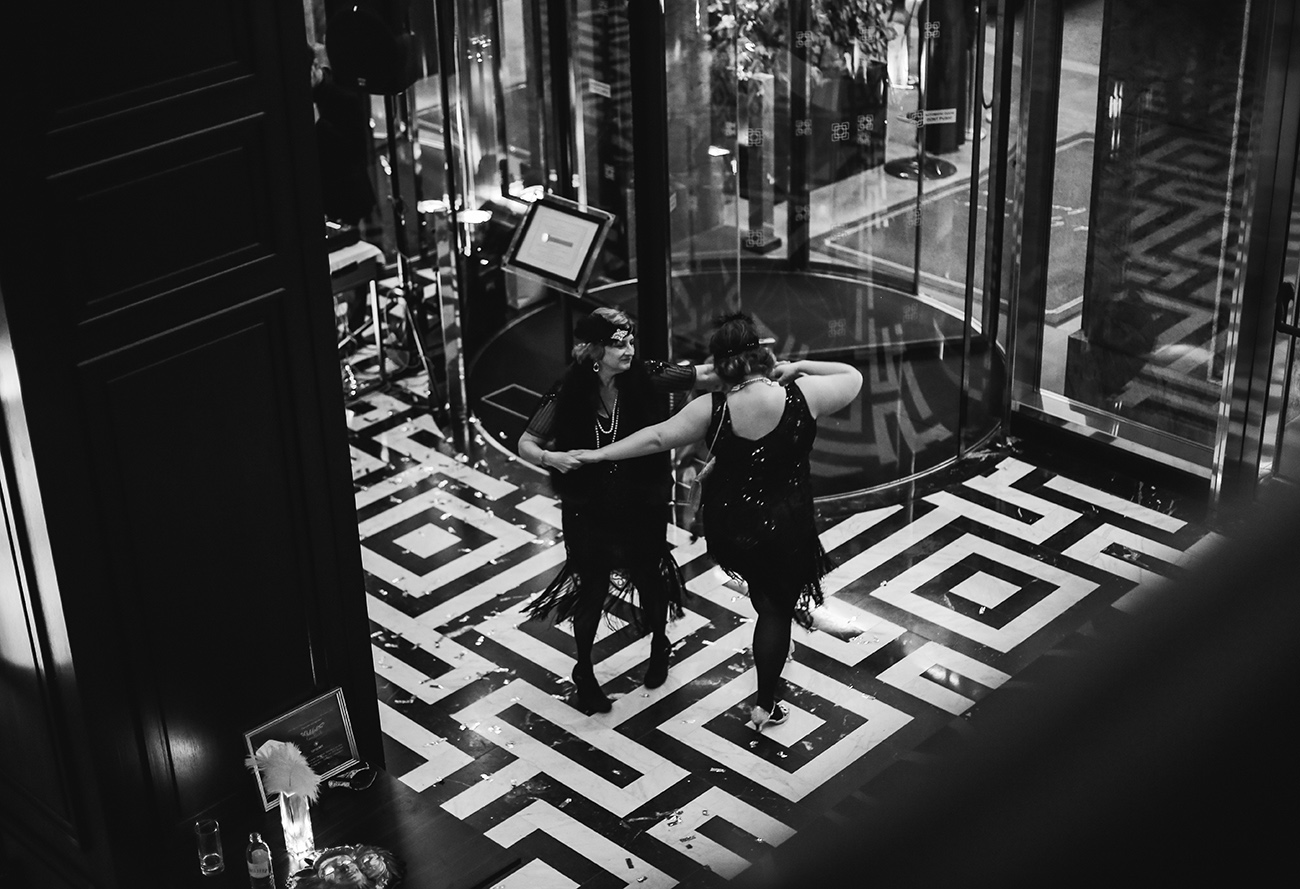 Absolutely loved the outfits and energy of these charming ladies! <3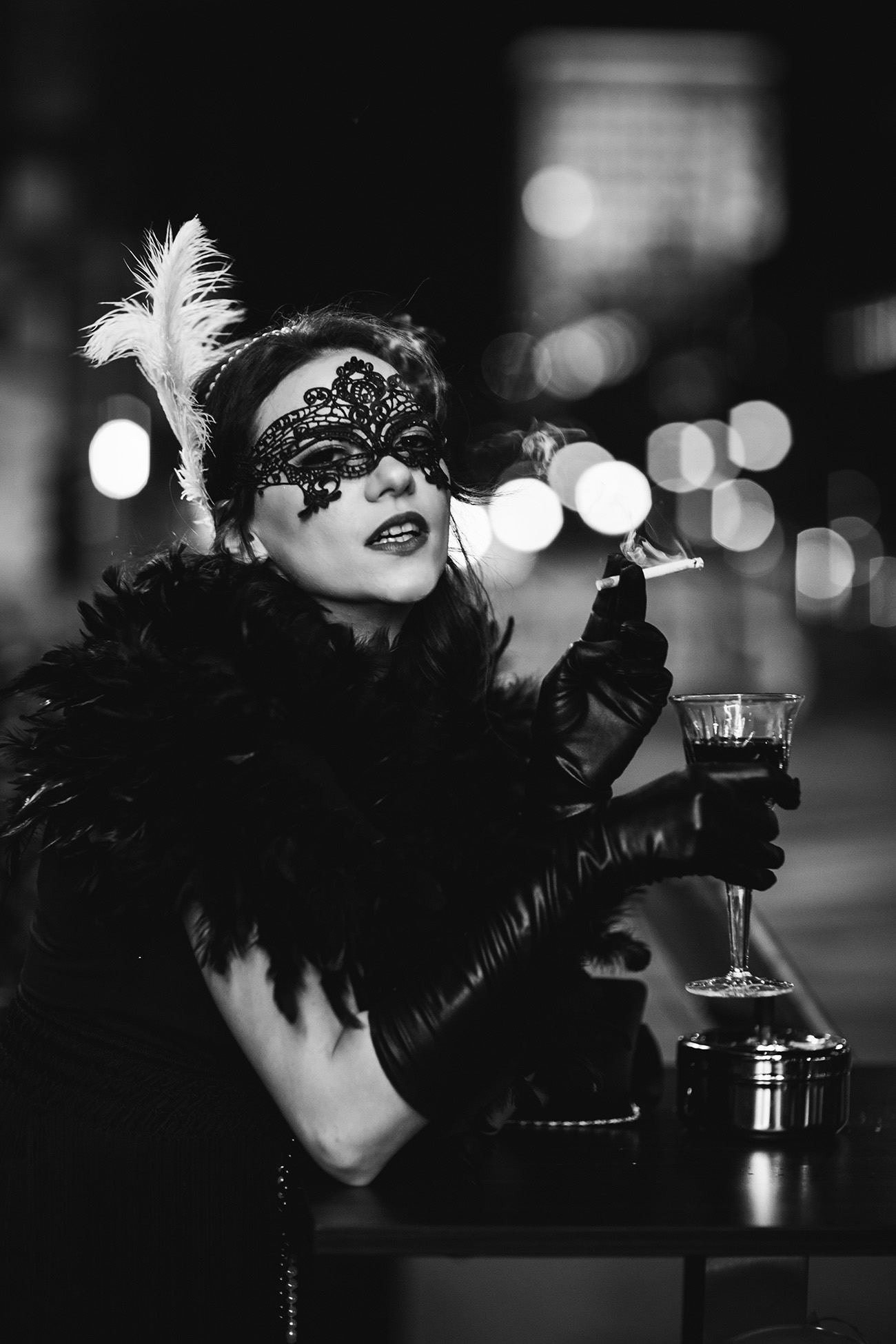 As always, all the pictures were taken by myself – Una.
For more pictures from the ball, keep track of my Facebook page Una Stefanovic Photography.
Thanks a lot for reading! <3