Have you ever been to Bled? In December my bestie Sisi and I have visited this adorable Slovenian lake town. For me it was the second (the first was actually 10 years ago), while for Sisi it was the first time here. During our short trip we stayed at Hotel Golf by Sava Hotels and Resorts and we loved it! So in this first post, is like an inspiration on where to stay in Bled. Stay tuned for the next post where we will share our tips about top things to do when visiting Bled. Although we think that even these pictures alone, will make you want to experience this fairy-tale destination by yourself.
Enjoy our Hotel Golf review!
THE LOCATION
Hotel Golf is positioned uphill, overlooking the gorgeous Bled lake. However don't let the word uphill worry you… 😀 It took us only 7 minutes to walk to the center of Bled from the hotel. On the way there, you also pass by a convenient shopping mall, where you can find numerous fashion brands and other shops. At first glance, it looked like a great place to go shopping. There was a range of stores that would undoubtedly help you in any situation. And that must be true because we saw some people using an automated retail kiosk to rent out some bikes so they could give them a test run before purchasing them. I love that idea and there was no hassle because the kiosk made sure of that. Doesn't that sound good? I think that all shops should have something like this; it'd definitely make the experience more fun. Anyway, we didn't go to Bled with an intention of shopping, however we forgot our swim suits and thanks to the small shopping mall nearby, we managed to find some! Even though it was already December. So long story short, it is always convenient to stay in a hotel surrounded by great infrastructure.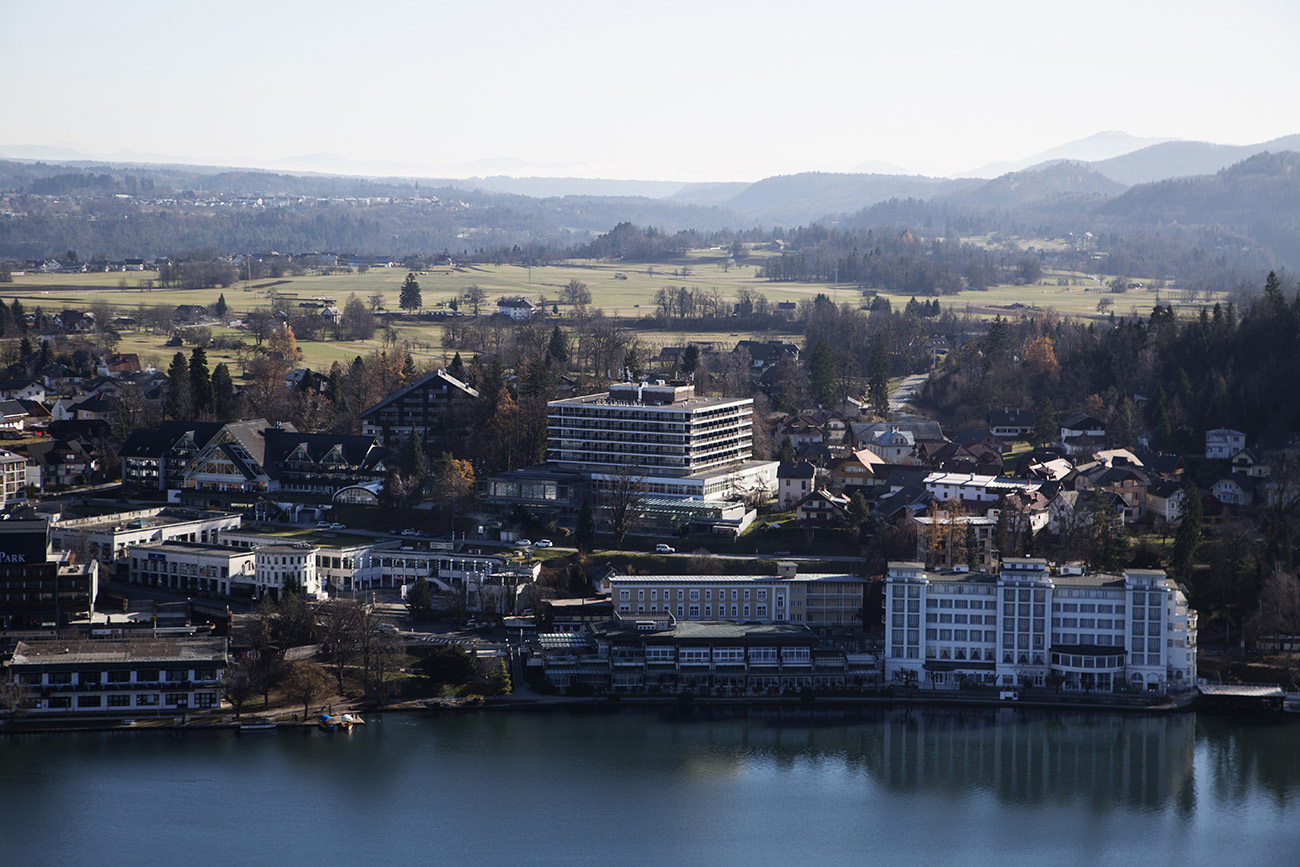 We took this picture from the Bled castle. You can see the Hotel Golf, right there slightly uphill.
OUR ROOM
We absolutely loved our room at Hotel Golf! It was spacious, in neutral, natural colors, cozy beds, modern design with a touch of rustic details and all the essential amenities. If the nature surrounding us was not so gorgeous, it would be really difficult for us to leave this beautiful, cozy space.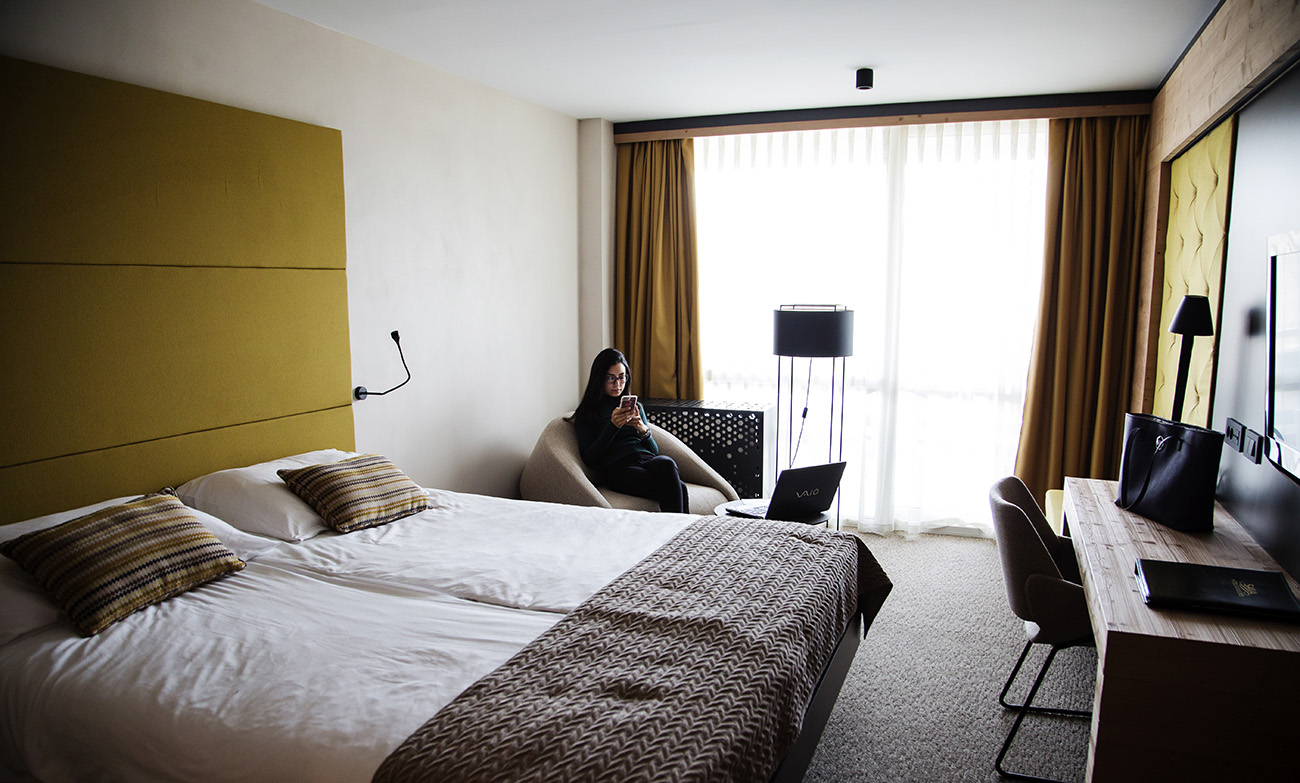 Not faking on this picture. 😀 When one works as social media manager, blog and stuff, there is no day off. 😀
Of course, we won't forget mentioning the highlight of our room, which was gorgeous Bled lake and castle view. Waking up to the red-peach shade sunrise, seeing the snow covered mountains and the scenic lake will remain as one of the most wonderful memories from our trip!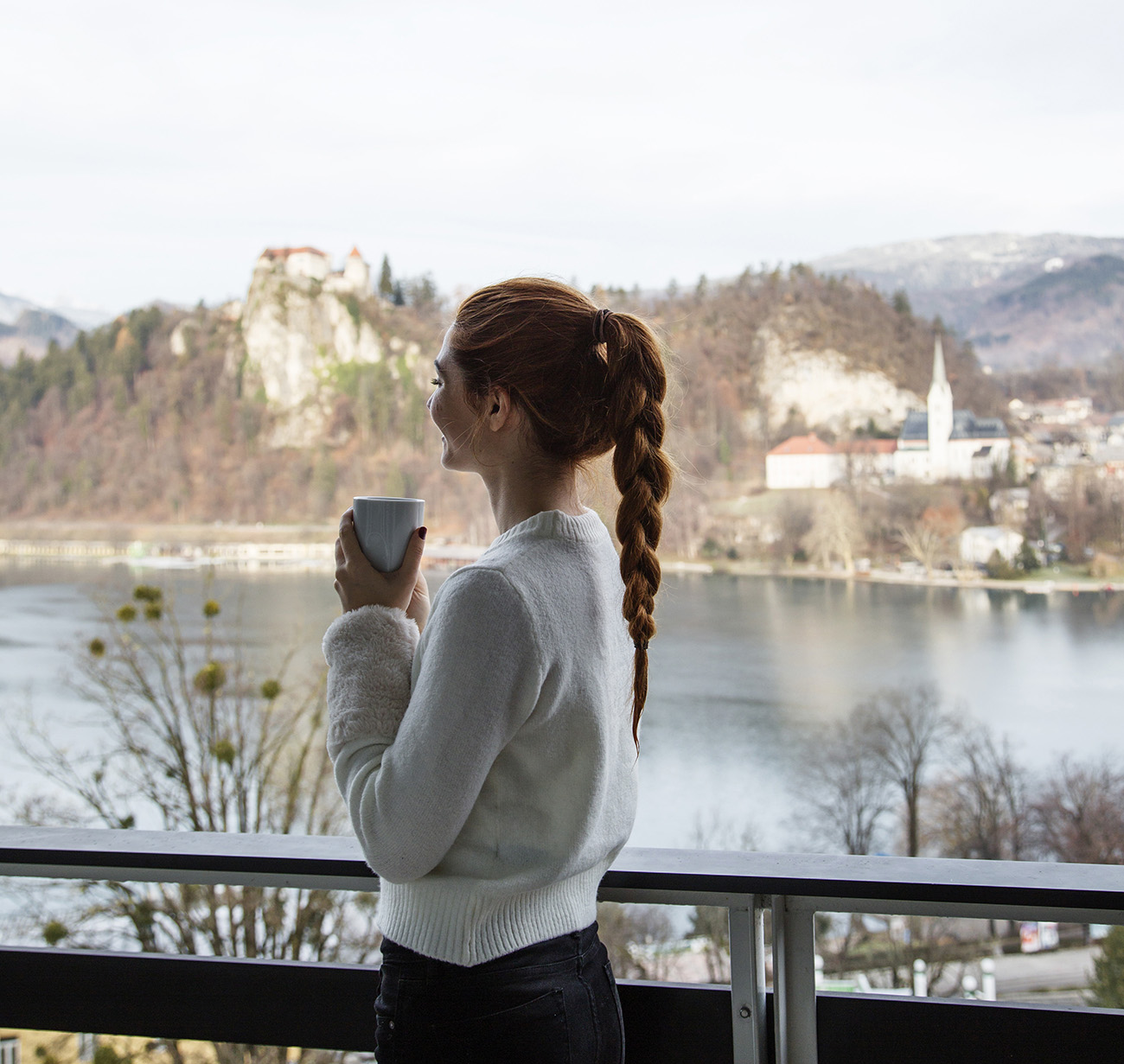 Gorgeous, isn't it?! All this pictures were taken early morning from our balcony. <3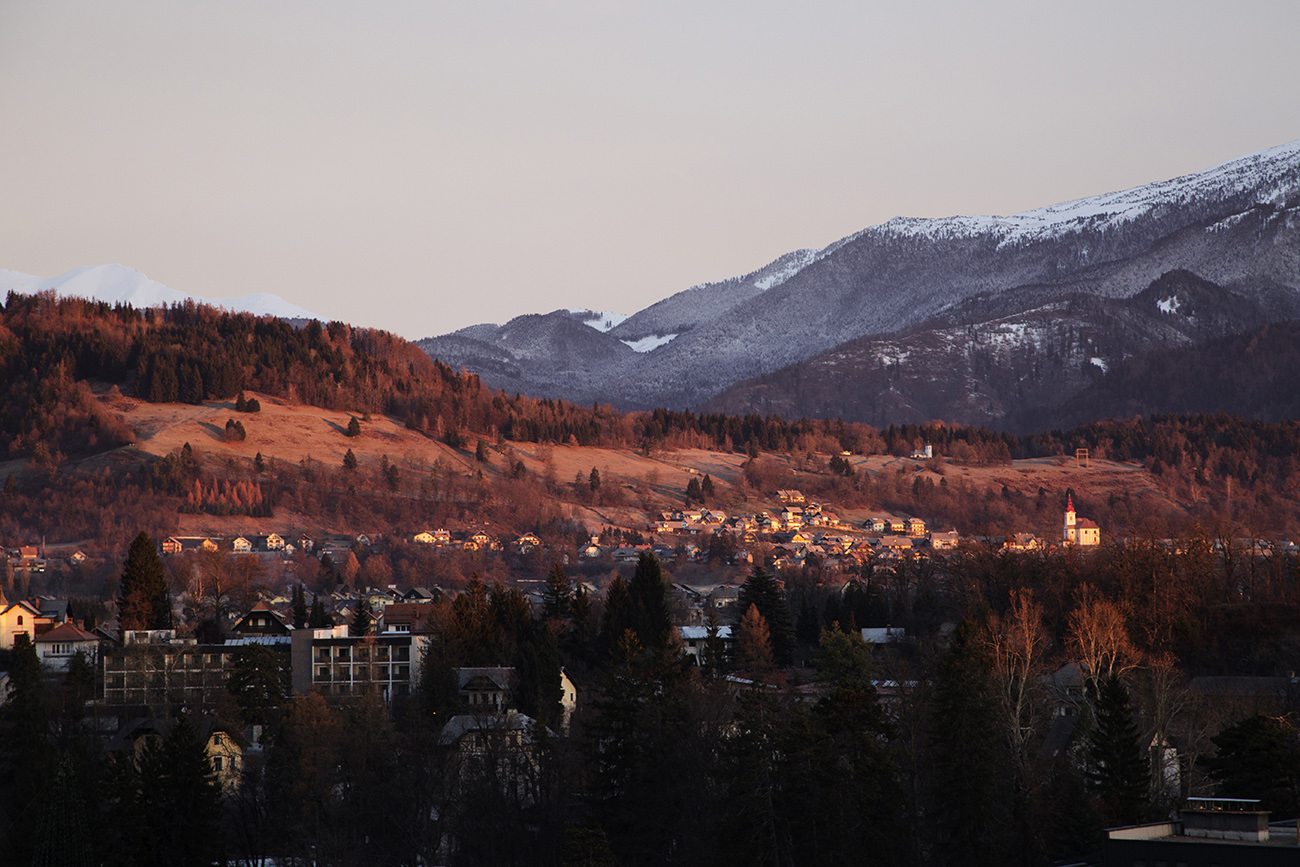 HOTEL FACILITIES
The large wellness area overlooking the Bled lake, was besides our room, our favorite place to be at Hotel Golf. There were two indoor and one outdoor pool with hot thermal water. Aaaaand guess what, there was also a slide! Seriously, who could resist a slide which takes you to the warm pool! Especially if it is December. Feeling warm and looking at gorgeous winter outside is such a perfect feeling. We loved that the wellness area was not crowded, so everyone had enough space to relax and enjoy.
The balcony of our room and the hot pool, with the Bled castle view – Sisi's and mine favorite spots in Hotel Golf! <3 Hotel Golf is a very big hotel, which is getting renovated at the moment. Our room was already renovated and while you are reading this post, the reception area, the congress rooms, dining room, and all other parts of the hotel are getting a new, modern shine. The hotel is not closed however, so do not worry! You can see how the final results will look here. We really hope that there will be a next time for us to stay at Hotel Golf, so that we can also see and enjoy all the renovated facilities.
THE FOOD
Buffet breakfast fans (like us obviously! ;D) would for sure enjoy the breakfast at Hotel Golf. Many sorts of bread, cold cuts, cheese, cakes, fruits, juices, porridge, eggs, sausages, veggies and all other warm stuff, cereals, pastries… An array of local products for a delicious breakfast, with of course the lake Bled view!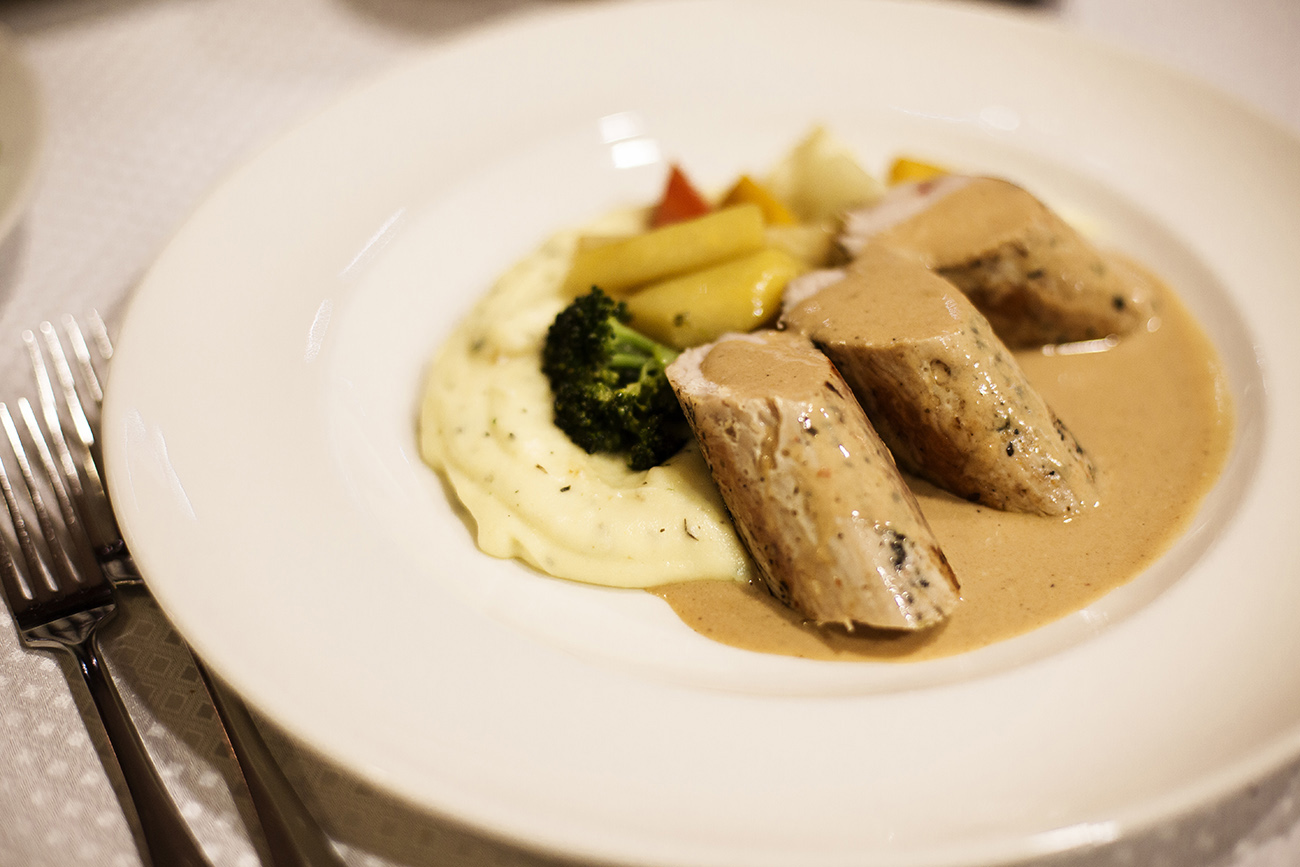 During our stay we had half board included, so we also had a chance to try the dinner buffet. Meat, fish, veggies, cakes, soups, salads, fruits, also the dinner buffer had something for every taste and it was very delicious! However if you maybe stay for longer, or want to indulge in a la carte specialties, you can simply head to the hotel restaurant Veranda. You can try there the original recipe of the well known Bled cream pie! Please don't make a sin to miss trying it (like we did due to the misfortune with the opening times of hotel Park) which actually serves the same pie as in Veranda, as both hotel Park and Golf belong to the same hotel chain of Sava Hotels and Resorts. I had the Bled shnit – or cream pie 10 years ago when I first time visited Bled and it was extraordinary!
THE STAFF
Last but definitely not the least, we need to mention Hotel Golf staff. Everyone was very helpful and friendly to us, so we really could fully enjoy our stay. They really showed us the best of Slovenian hospitality, friendliness and care for their guests and made us feel at home.

Our room was already renovated. On the right you see the reception area that will soon get a new face, matching the style of the room.
We had a very relaxing and pleasant stay at Hotel Golf! Exploring Bled lake after 10 years from my first visit brought many nice memories, and Sisi and I made many new ones. It would really be impossible not to enjoy this adorable town, especially if your start the day waking up to the lake Bled view. We can warmly recommend you Hotel Golf as a place to stay when visiting Bled, most of all for ideal location, the views, hospitality and the wellness area, which really is, at least for us, an essential facility for a hotel on a destination like this. We are hoping to come back to Hotel Golf, especially to see the new design, which we already fell in love with, just by seeing the mock ups on their website. Also you can check other hotels owned by Sava Hotels and Resorts when visiting Bled, here
And before we say goodbye, we would like to thank the lovely staff from Hotel Golf for our wonderful stay and a warm welcome!
xoxo,
Una and Sisi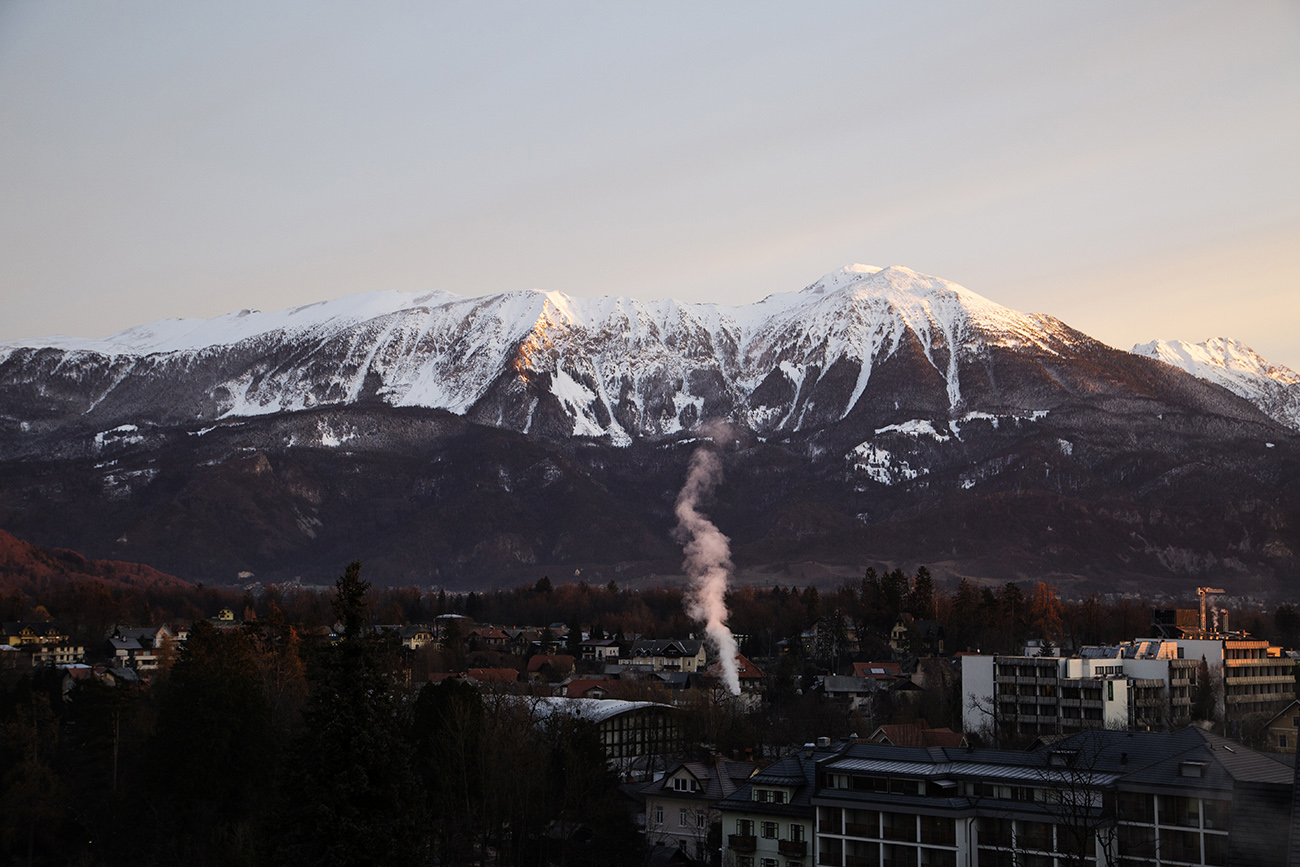 This post was done in a friendly collaboration with Hotel Golf by Sava Hotels and Resorts.