One of the best things about being a Vienna blogger is having the chance to take a look behind the scenes and experience so many things we would never be able to do, if there was not for our dearest project Vienna Insider. 🙂 Two Mondays ago we attended a blogger event organized by Austrian Airlines. We got to explore the hangar, learn a lot about planes, hang out with other bloggers, take hundreds of pictures and… as highlight of the evening enjoy a delicious dinner in the business class of a Boeing 777! The Austrian Airlines crew took such a wonderful care of us, we felt like were were in the clouds indeed. And after experiencing all the comfort of the business class, we can agree to the saying that no destination is far if you are traveling in the business class! 😀 Joking a little bit, but… maybe even not, to be honest business class is really a dream.
Hereby we would like to thank Austrian Airlines for this memorable event, perfect organization and a warm welcome that we will always cherish. Also we want to say special thanks to dear Marion (@ladyvenom). <3
Enjoy our Austrian moment and if you are curious to see more, you can check the official Austrian Airlines video here, blog post here and a very funny and cool vlog that @me_and_mango made here.
xoxo,
Una and Isi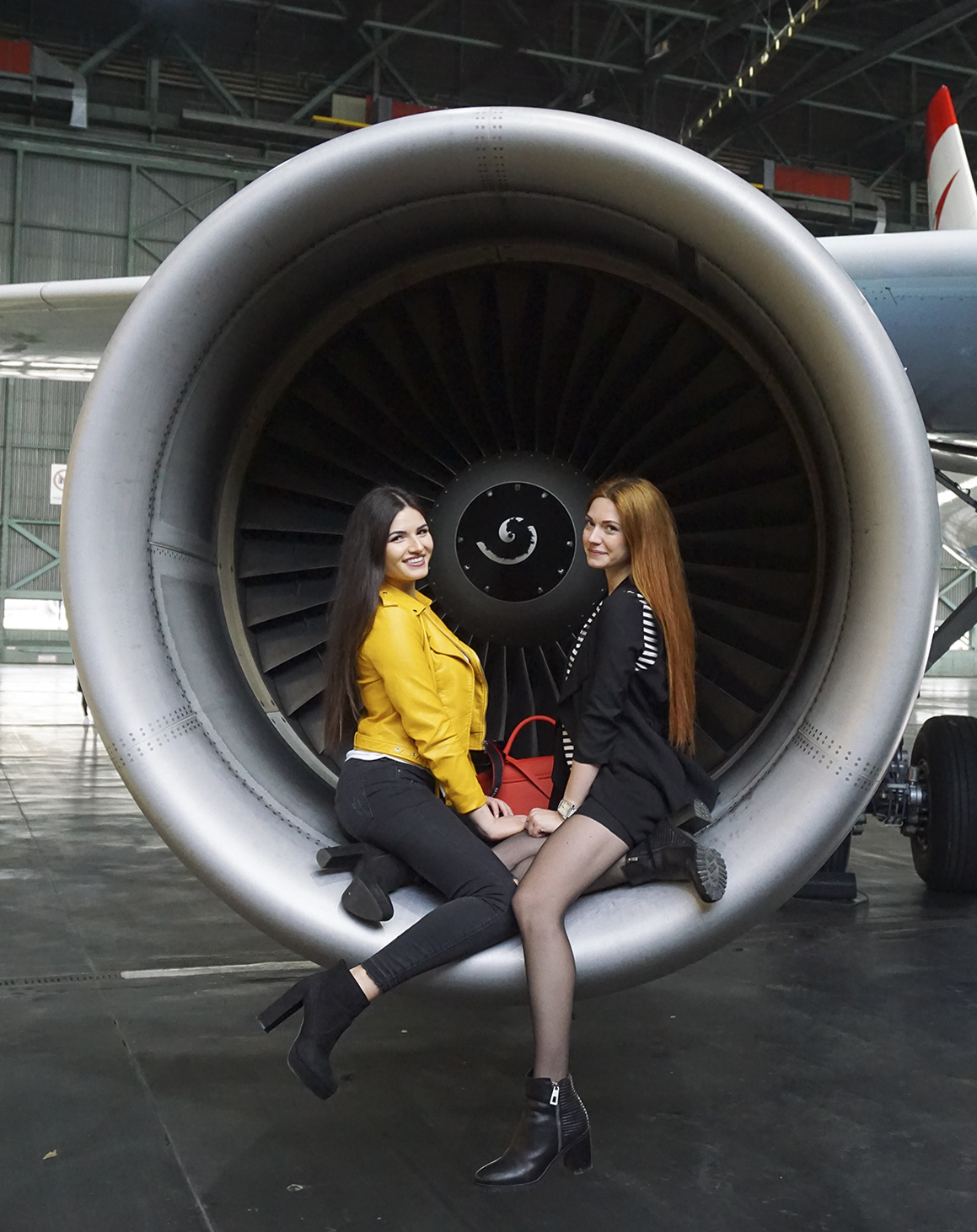 Thanks a lot dear Kady for taking this picture of us! <3