I was looking for an oversized sweater for a long time and was delighted when I found this one at Zara. It is very warm and cozy, but what I love the most is the hood! 🙂 How about you – do you like oversized sweaters?
This outfit post was totally unplanned, Una and I were in a shooting mood, so we decided to snap a few pictures, even though it was already pretty dark. By the way, our little shooting took place in the seventh district of Vienna, which is one of our favorite districts in the city. So many little allies and charming architecture, many cool shops and cafes around. Ideal for a daily stroll.
Wishing everyone a nice evening!
xoxo,
Isi

Dugo sam tražila da kupim neki veliki džemper, koji bih mogla da nosim kao jaknu. Napokon sam u Zari pre par nedelja našla ovaj model koji mi se najviše dopao zbog kapuljače. Pored toga veoma je mekan i topao.
Kako se vama sviđaju veliki džemperi?
Svima vam želim prijatno veče!
xoxo,
Isi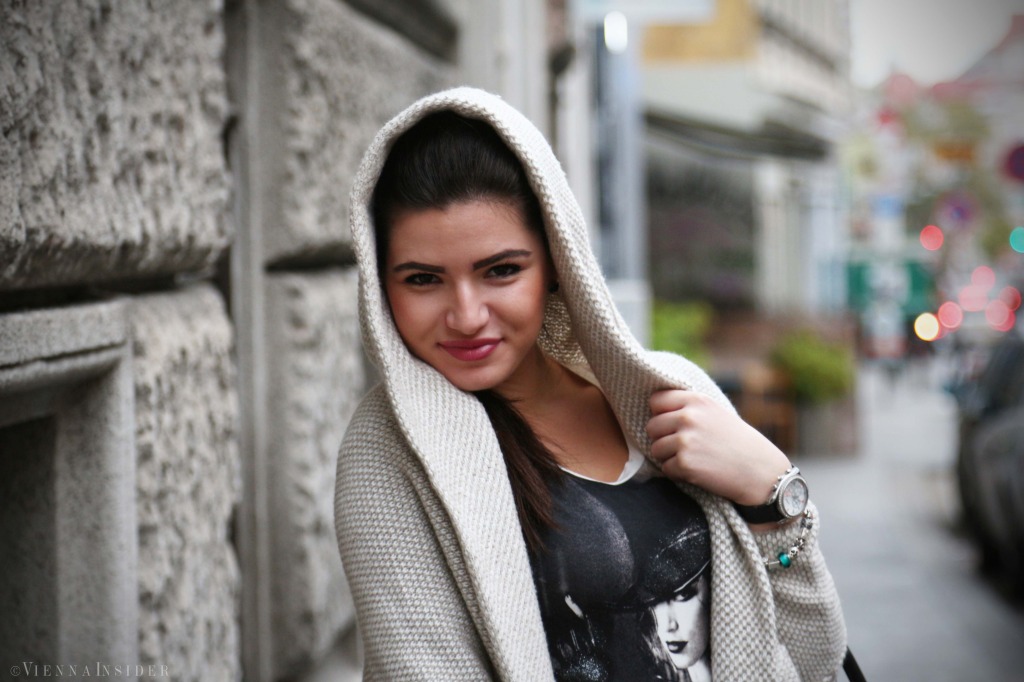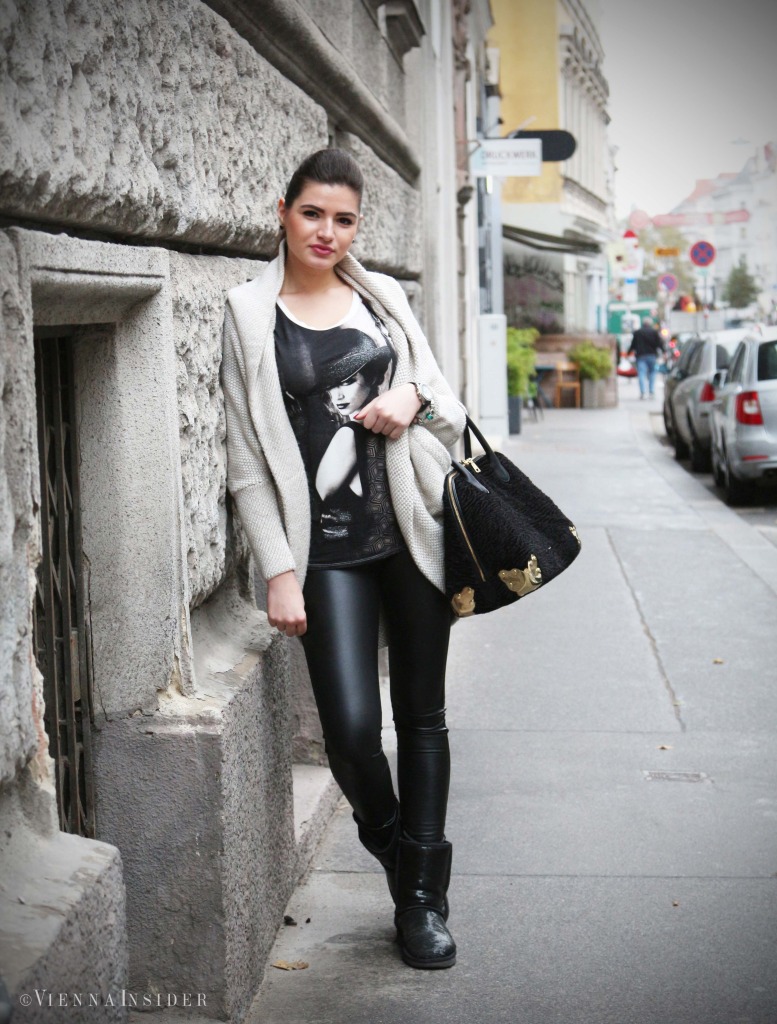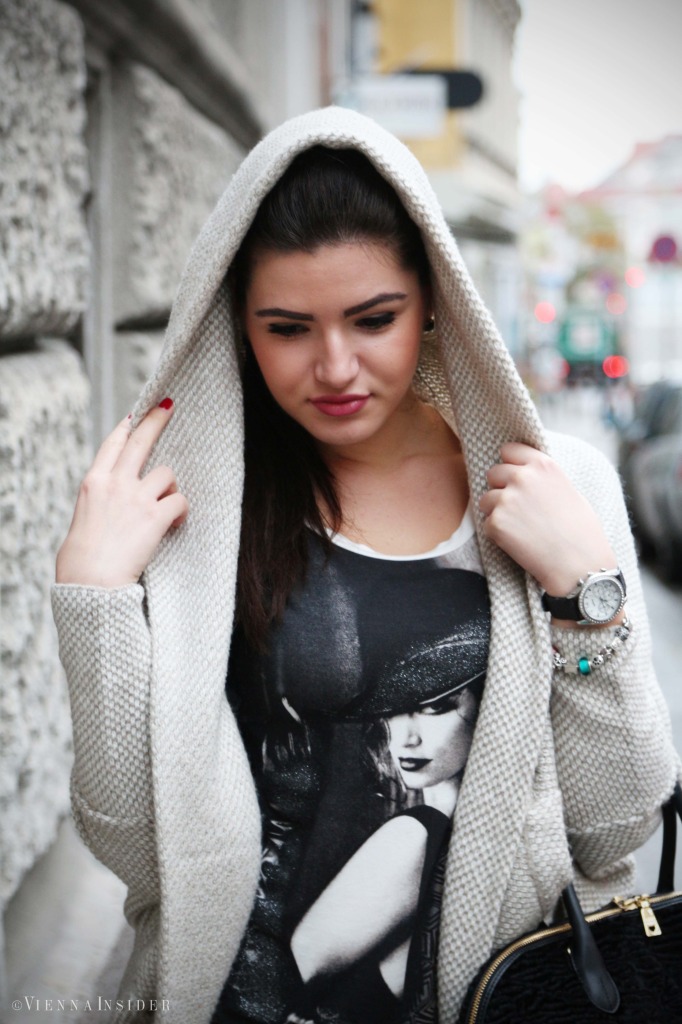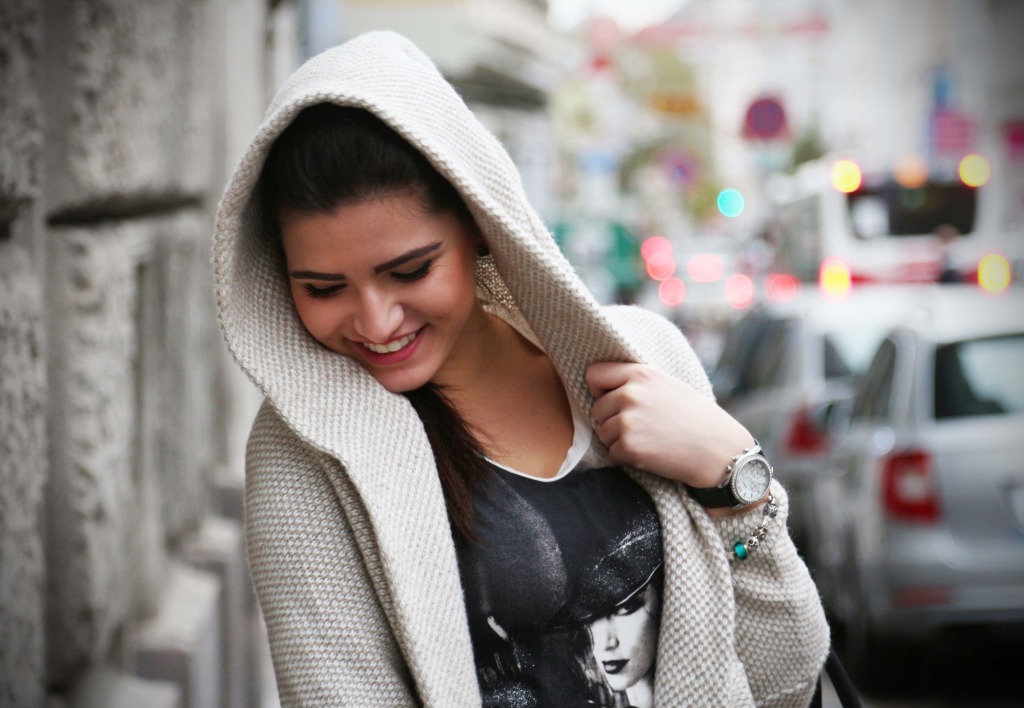 Outfit: Sweater (Zara), T-Shirt (Guess), Pants (Modni Studio Posh), Boots (UGG), Bag (Moschinno)