Discovering that there is such a place as hotel Rosas & Xocolate, was simply love at the first sight. Just seeing the shade of pink and overall design online was enough. We were already so excited to visit gorgeous Merida, the capital of Yucatan, during our Mexican road trip and the fact that we were about to stay in a pink hotel, made us feel ecstatic. Our entire girly crew are pink addicts, so you can probably understand the level of excitement. When we finally made it to the hotel, we got enchanted by the romantic, charming atmosphere of this gorgeous boutique hotel. Now enjoy the pictures and read about top things that you got to do during your stay at Rosas & Chocolate Boutique Hotel and Spa!

1.Start your day by indulging yourself in a delicious a la carte breakfast. We especially loved the egg dishes! Must try is white omelette in green sauce. One of the best egg dishes ever!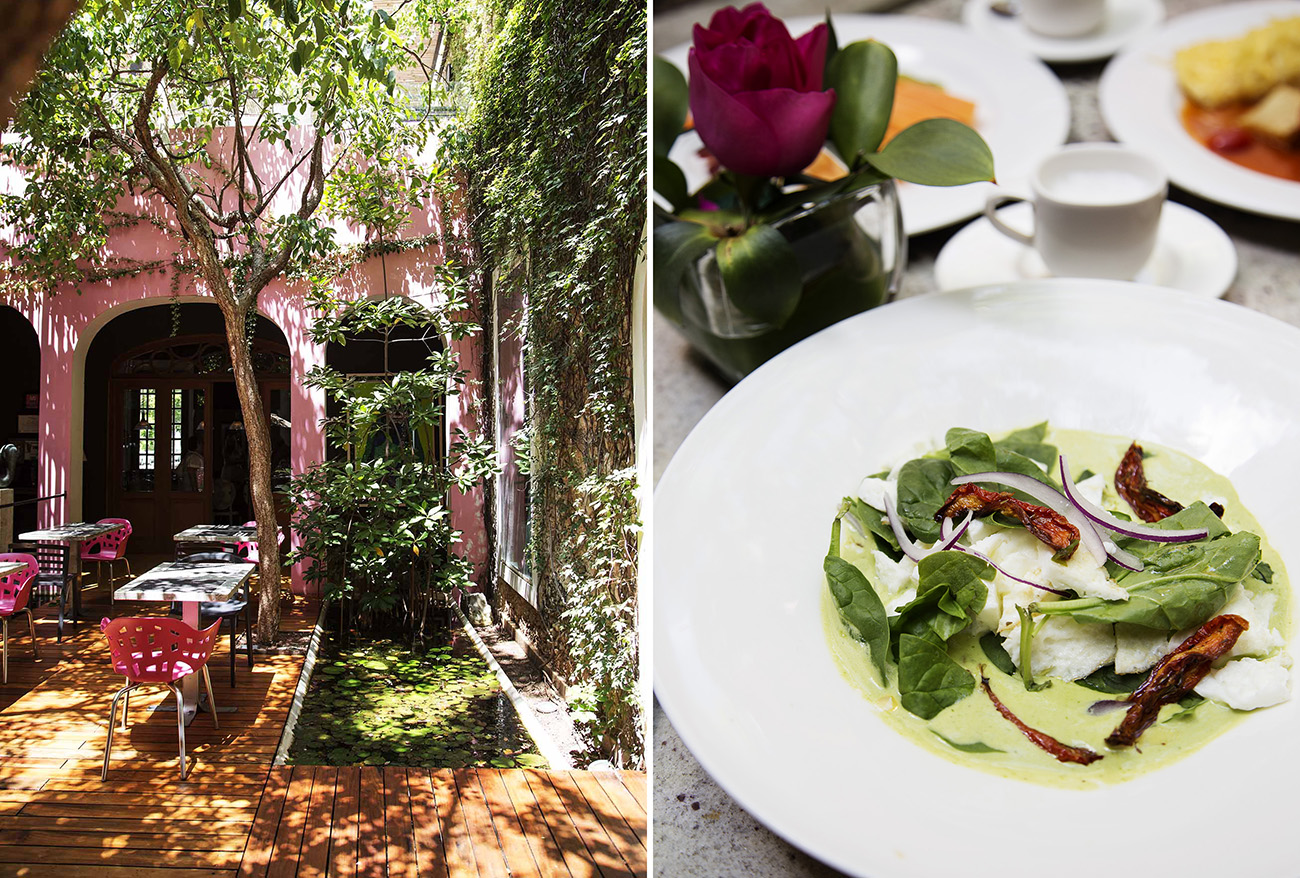 2.Float and chill in the gorgeous Rosas pool, looking at two most beautiful colors – blue skies and pink Rosas walls. Best time to do this is early in the morning or later in the afternoon when there are (hopefully!) no other guests around. And don't forget to ask your friends to snap a picture of you seizing this moment from the above.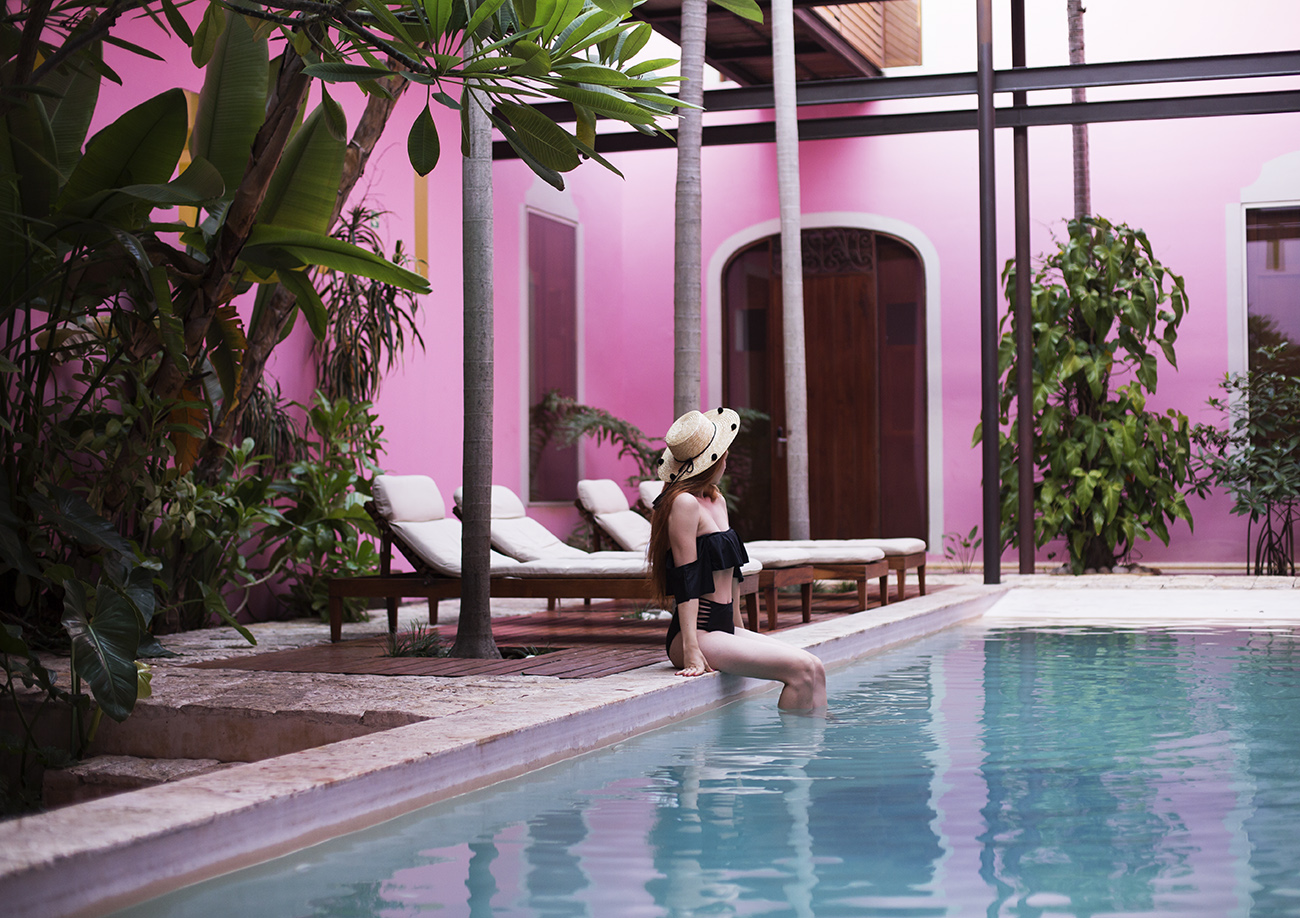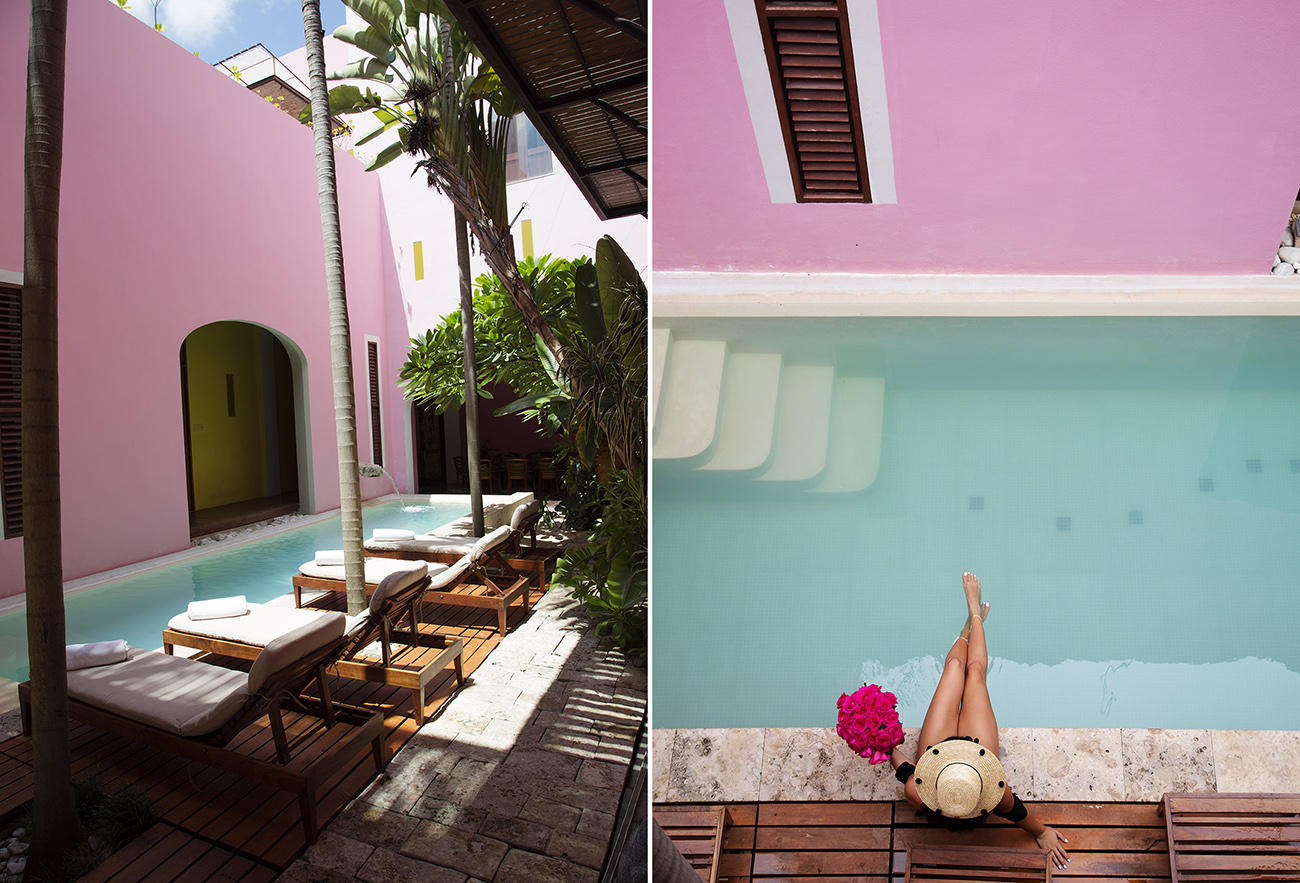 3.Treat yourself with a chocolate spa treatment in the Rosas spa. This was recommended to us by one of the guests we met, but unfortunately in the end we didn't manage to book an appointment, as the spa was fully booked. But we hope there will be next time!
4.Ask the staff to lend you vintage Rosas bikes and snap an Instagramable picture in front of the hotel for a memory of your stay. Picture perfect, isn't it? Who knows maybe it is even allowed to rent them and explore Merida. Not sure about this, because we prefer walking but you can always ask!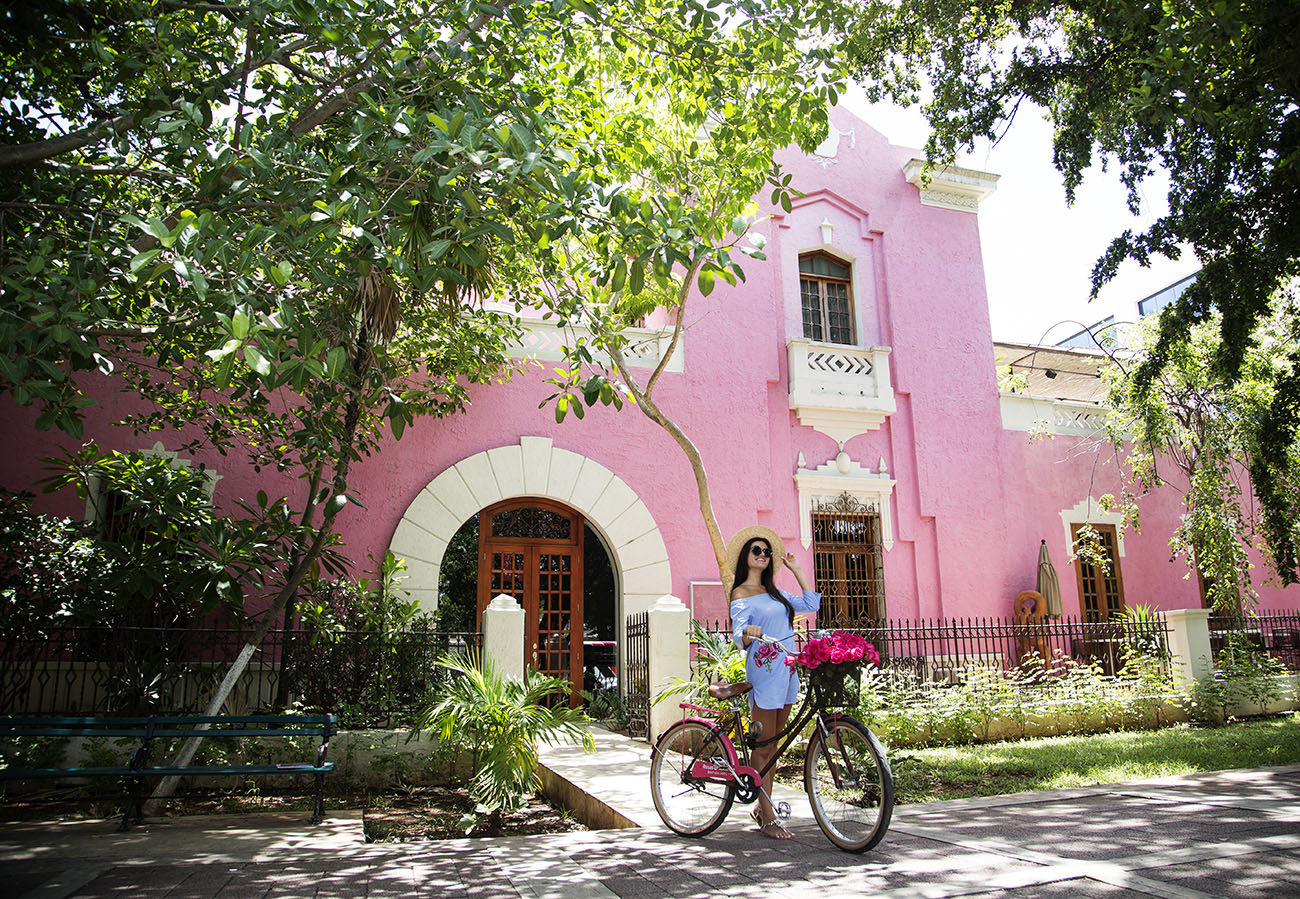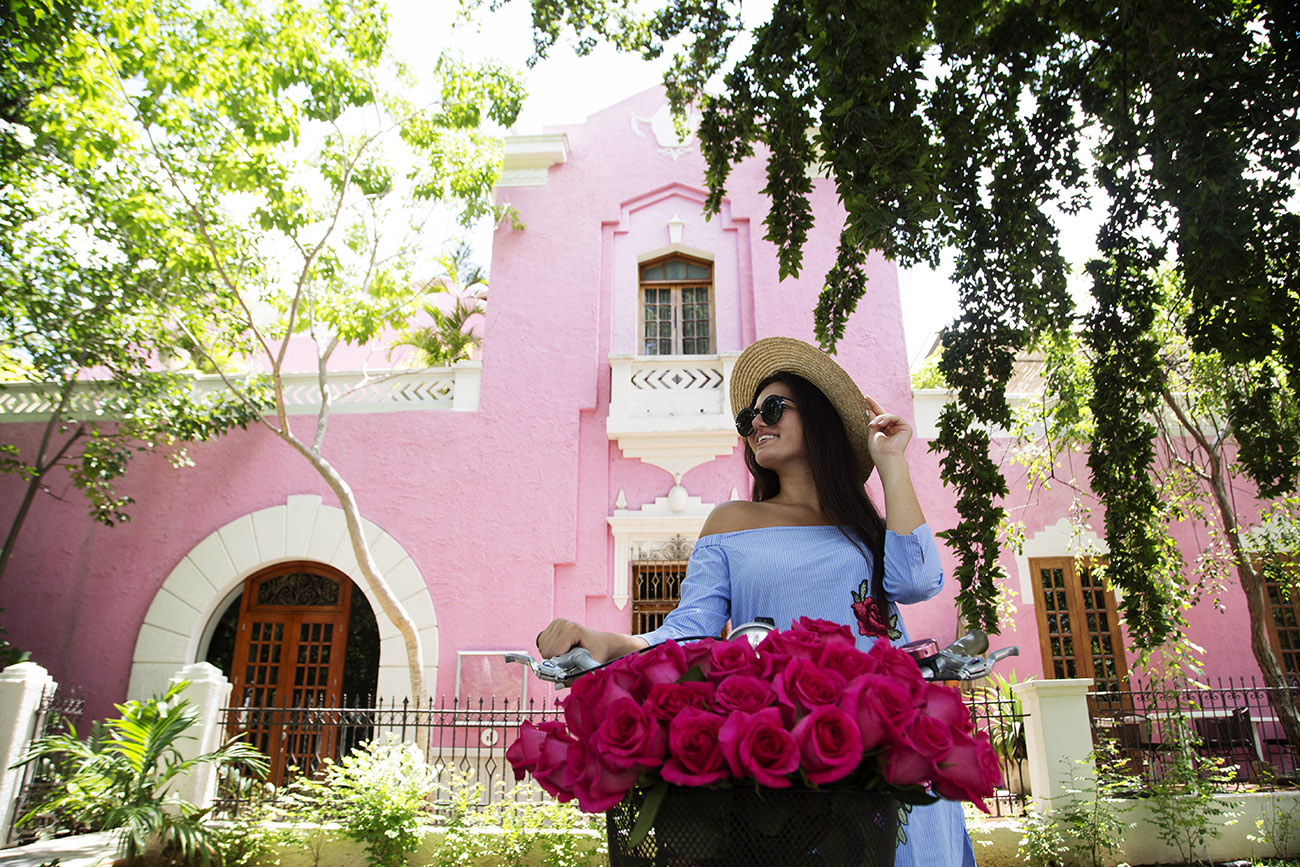 5.Take a rose bath in the open air bath tub in your room. Or in case you happen to book some other room (since most rooms at Rosas are individually designed), simply enjoy the amenities you have. And don't forget to snack on some chocolate during this memorable ritual!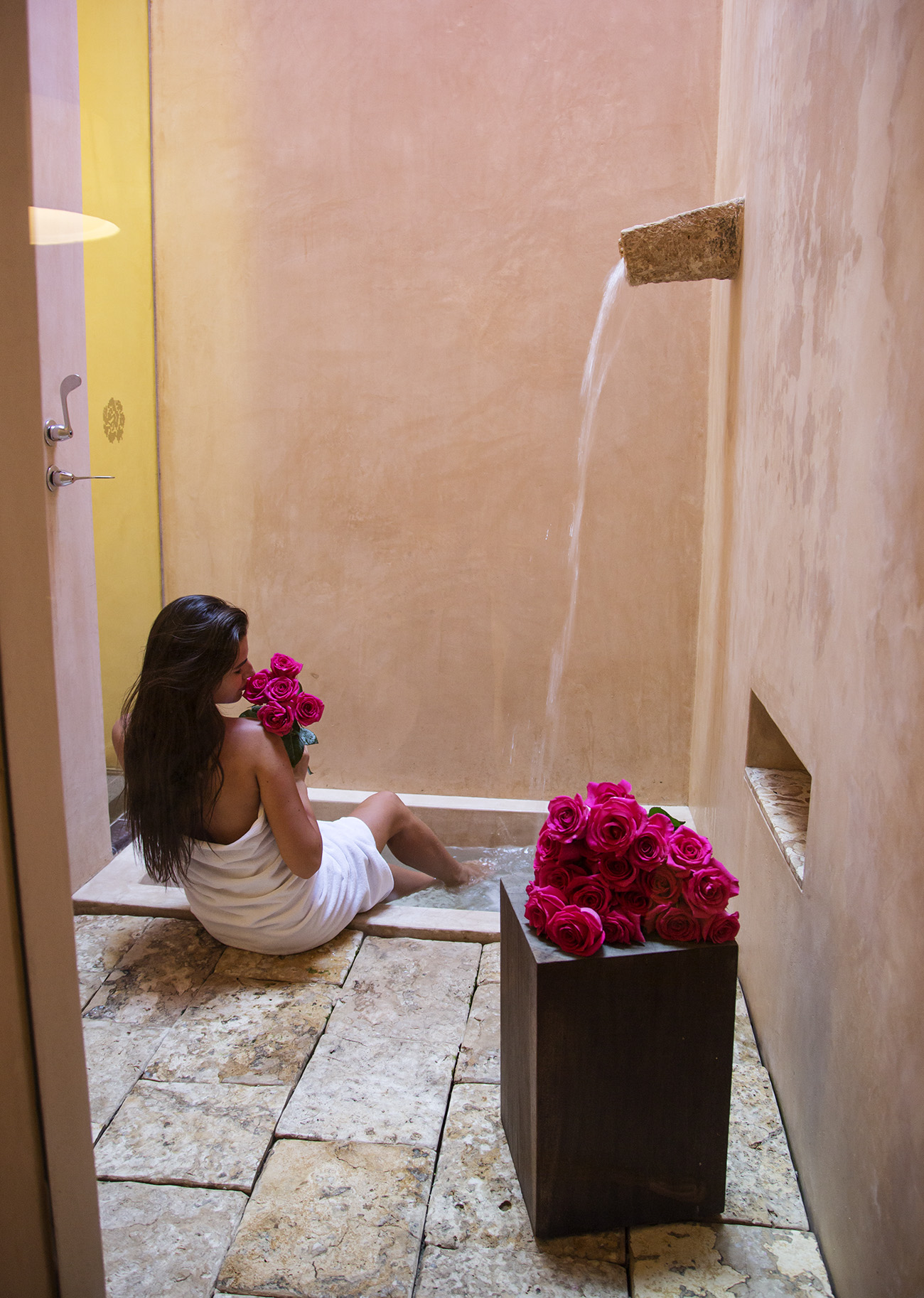 6.Explore the beautiful corners of the hotel on your own! You will for sure find lots of inspiration in the details of this perfectly decorated space. And of course, snap some pictures. One doesn't get an opportunity to create all those gorgeous images with a touch of pink every day! Unless you are happy enough to call Merida your home. 🙂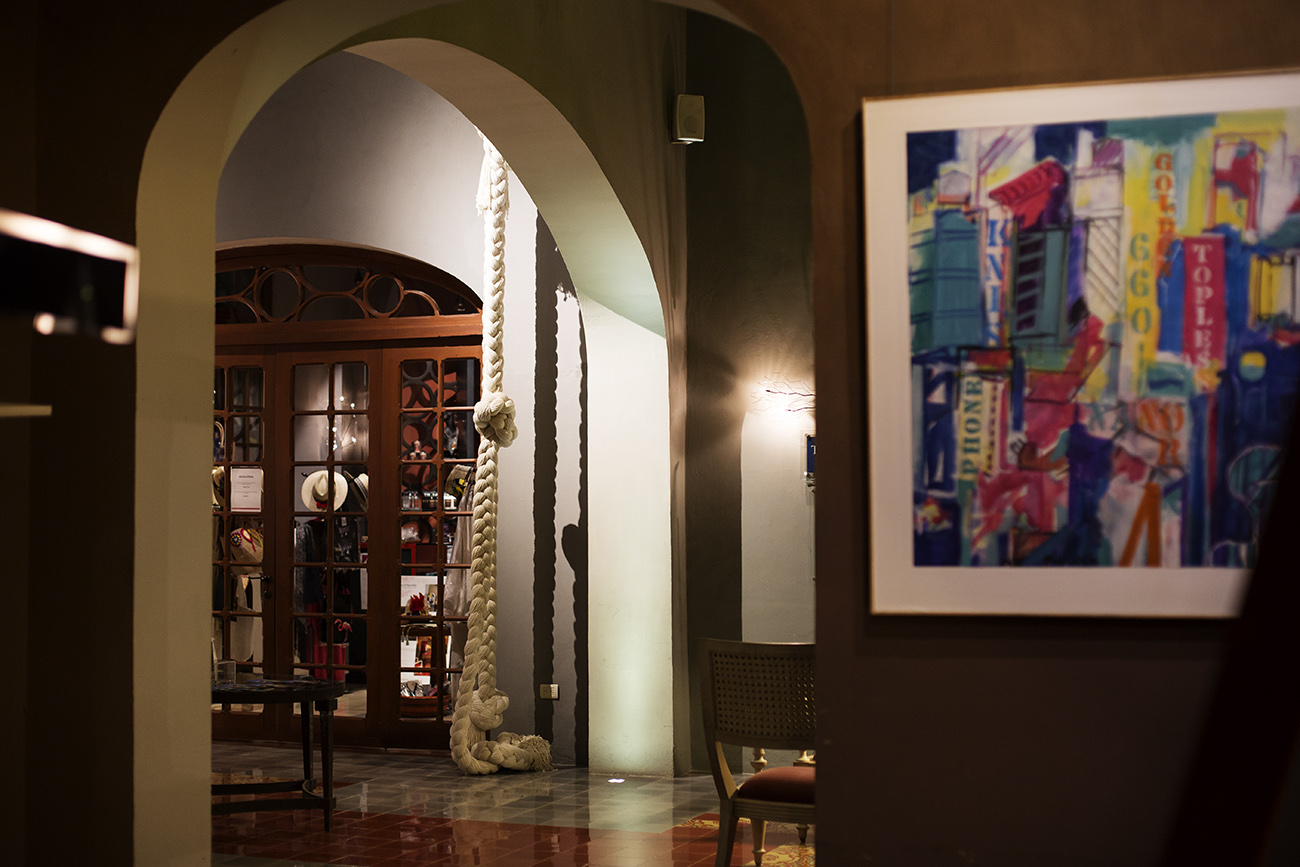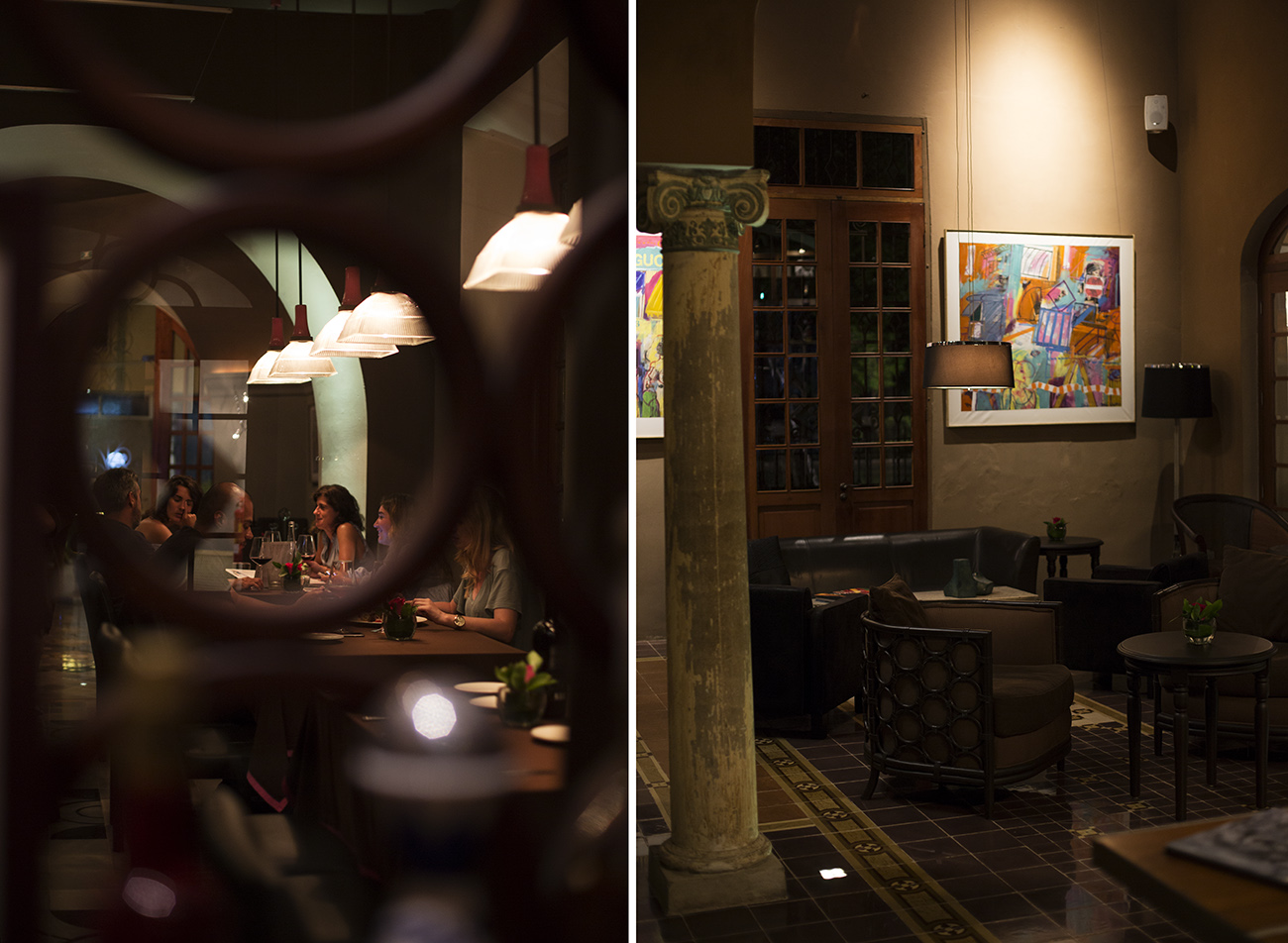 7.Head to Rosa Sur 32, for an unforgettable gourmet experience! Rosa Sur is owned by the same owner like Rosas & Xocolate, it is like a baby sister of the hotel. We suggest you to take a walk there, and on the way admire some of Merida's most beautiful architecture. It will take you maximum 20 minutes to get there. Rosa Sur was by far one of the best restaurants we tried during our entire Mexican adventure (and believe us we ate in more than 20 restaurants during our trip!). The dishes are inspired by traditional cuisine of Yucatan, with a modern twist and all the ingredients are locally supplied. The food is outstanding and beautifully served in fine dining style. Portions are fair and the service professional and extremely friendly. Rosa Sur 32 exceeded all our expectations and hereby we once again would like to thank the chef, and waiters Dani and Dani for preparing one of our favorite meals of all time!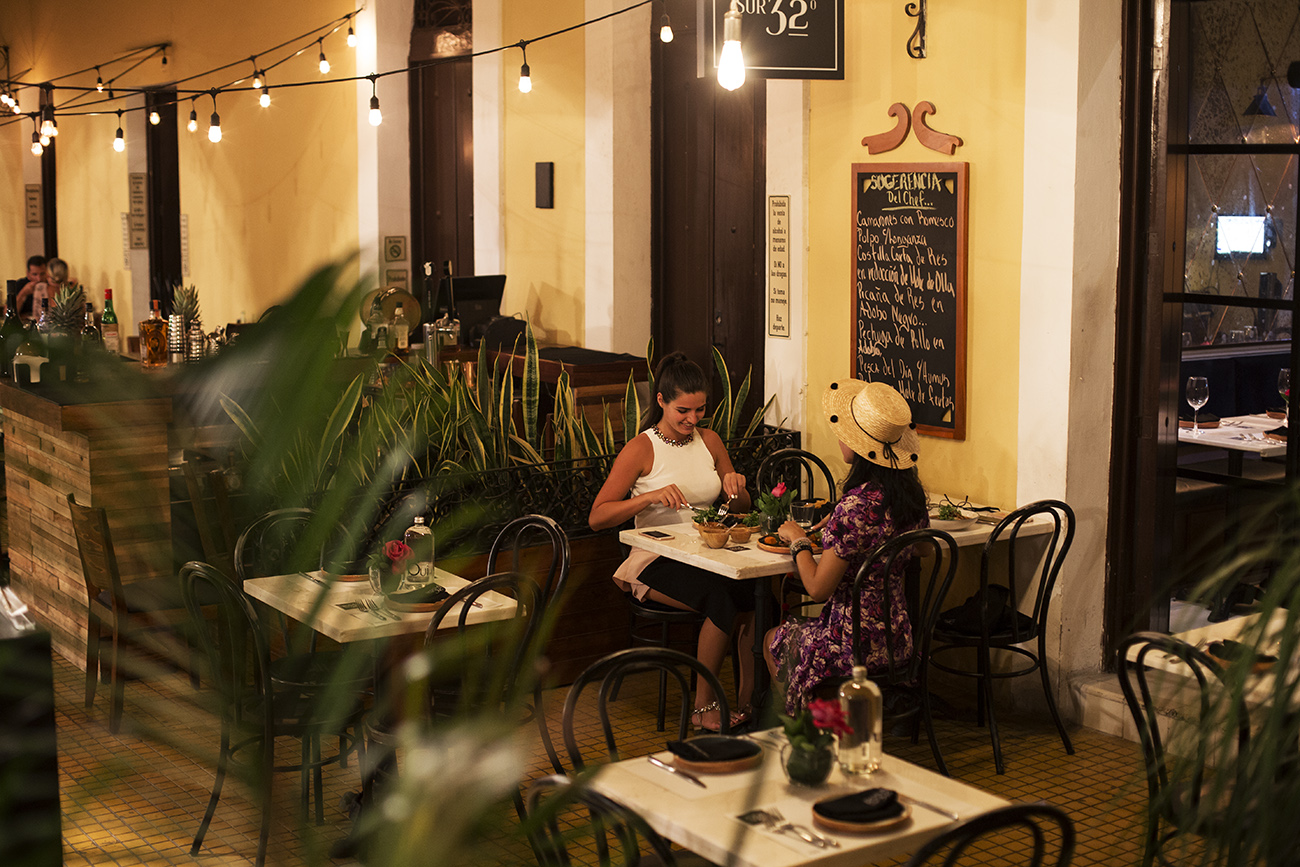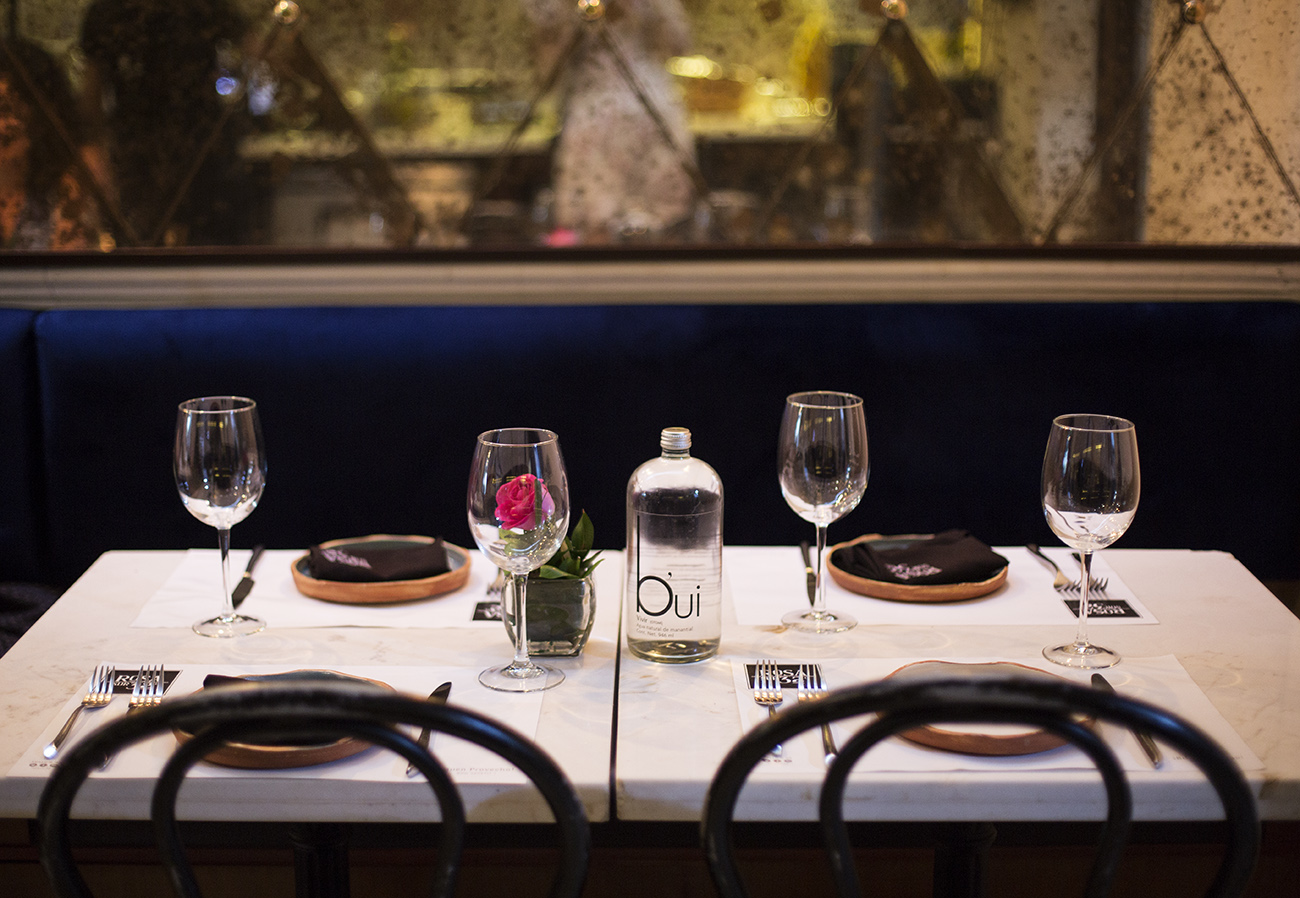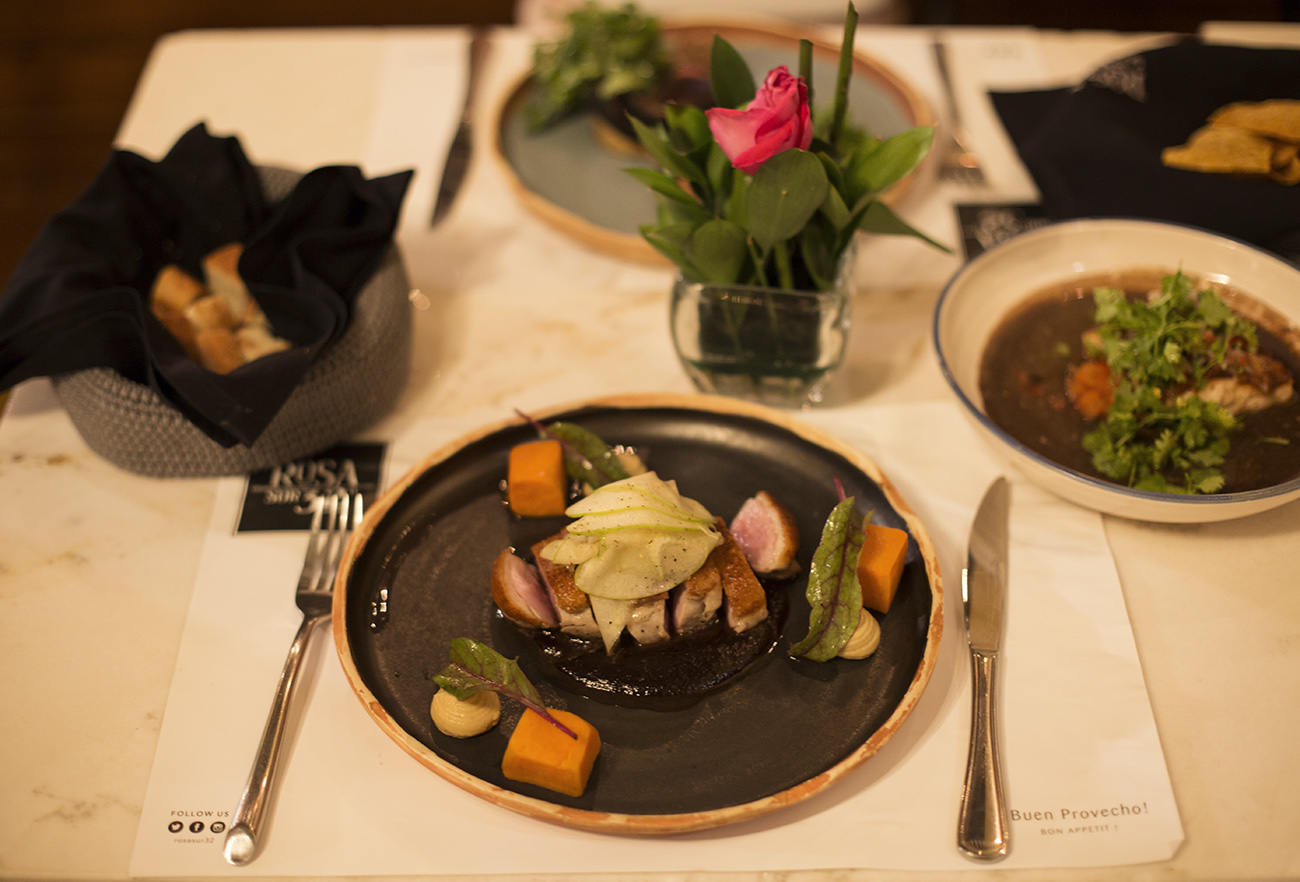 8.Call it a the day at the open air Moon lounge and bar, listening to live jazz and sipping cocktails. Must try here are Rose petal Margaritas!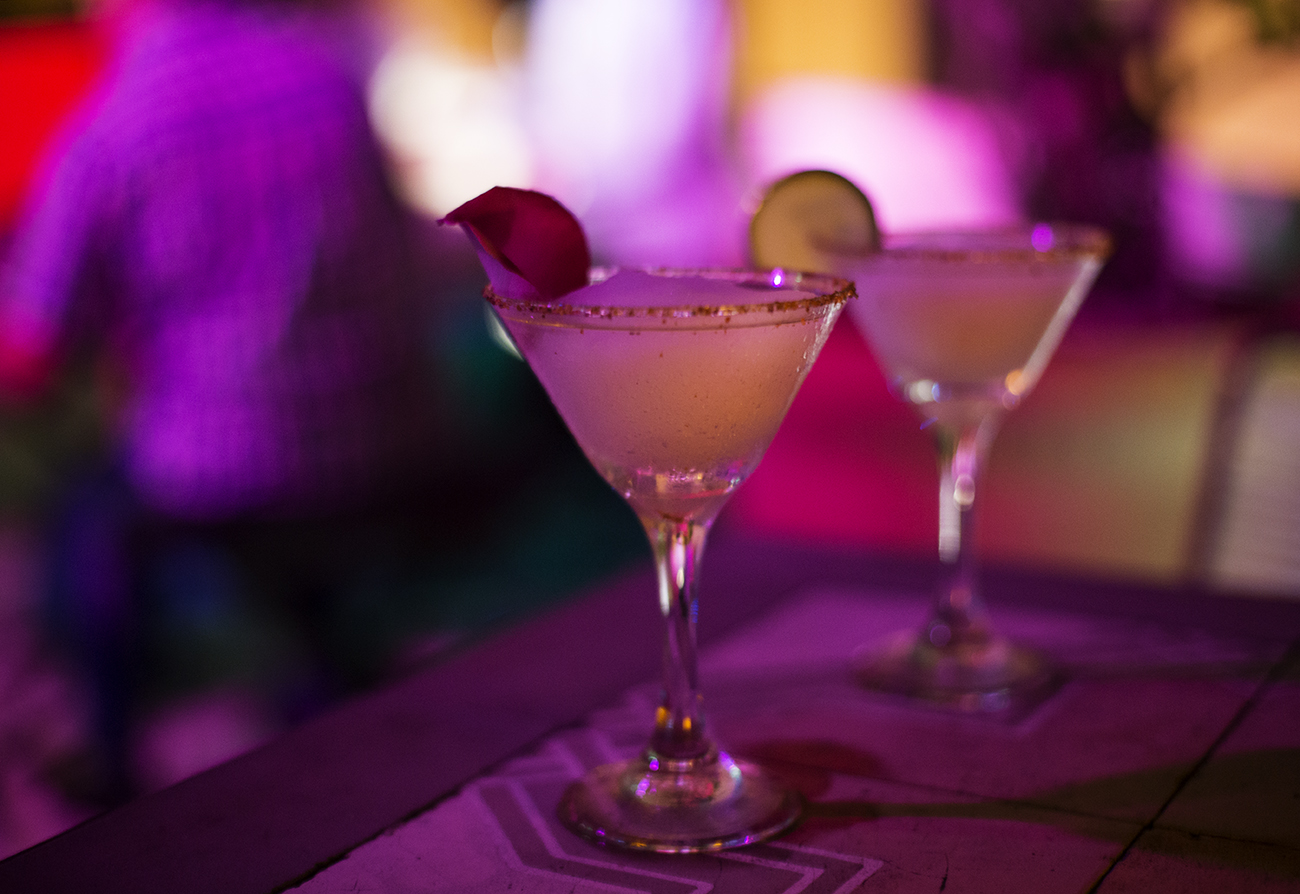 We could not imagine a better place to stay in Merida than Rosas & Xocolate! Rosas is a hotel that tells a story about pink, sweet life, just like chocolate. It is a place with perfect service, unique, colonial architecture with touch of pink. And honestly, what is not to love about roses and chocolate? A winning combination of all times.
Rosas & Xocolate is a hotel with a vision, whose team works with passion to create a beautiful place, and provide their guests with a unique hotel experience. We would like to thank the entire Rosas & Xocolate team for our unforgettable pink experience! Special thanks goes to lovely ladies Karina and Alicia, for the warm welcome, patience and help that added an extra dreamy touch to our shootings. And also to Mr. Kozoles, chefs and service team for our perfect dinner at Rosas Sur 32.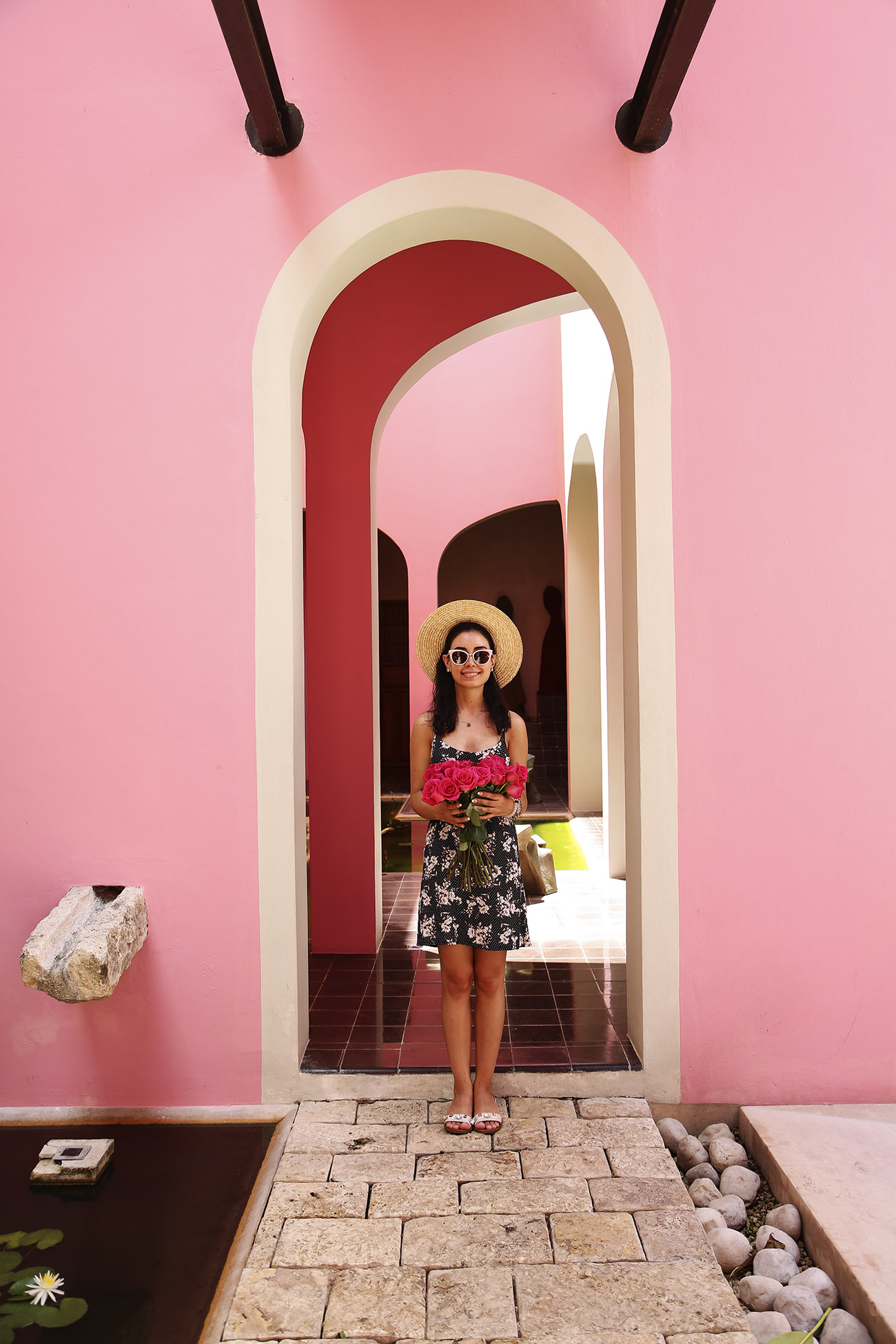 And you dear reader, please stay tuned for our future posts about Mexico. We are sure that they will make you realize why a visit to incredible Yucatan is something no true traveler should ever miss. The places you would encounter here are beyond magical! And Rosas & Xocolate is just an ideal base for exploring the area and of course gorgeous Merida!
Thank you very much for reading!
xoxo,
Una, Isi and Sisi
Rosas & Xocolate Boutique Hotel and Spa
Website, Instagram,Facebook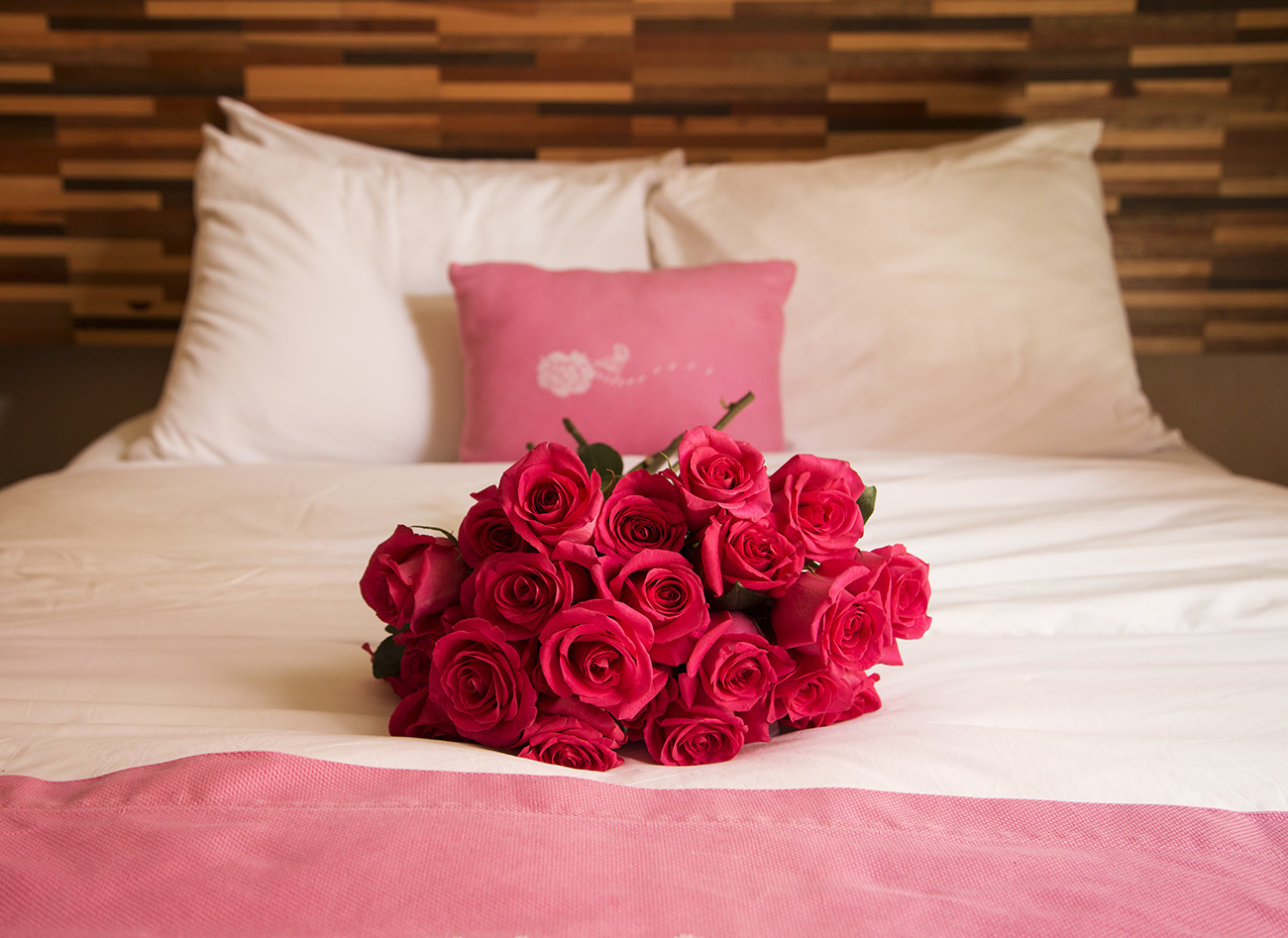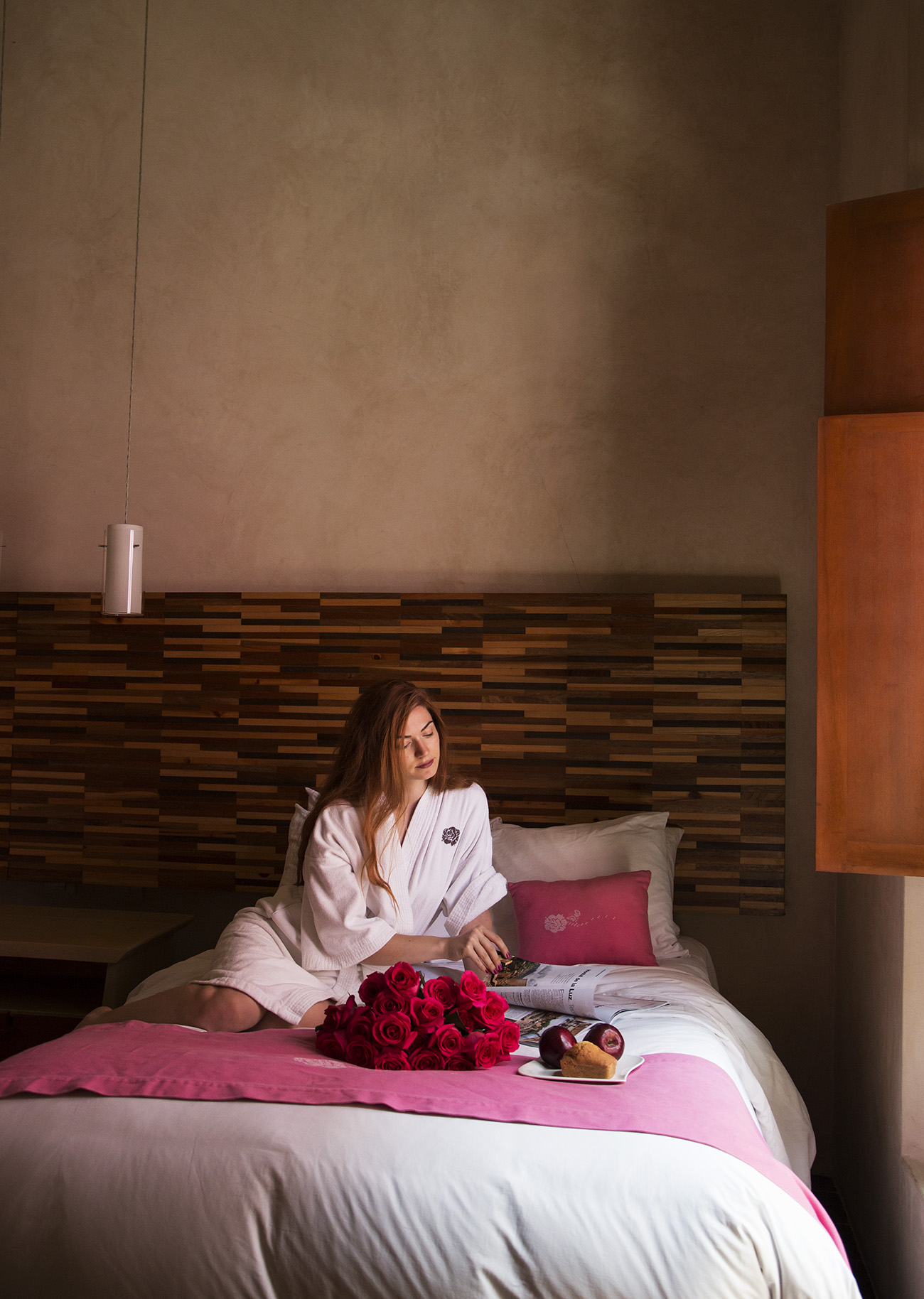 This post was done in friendly collaboration with Rosas & Xocolate Boutique Hotel and Spa.