What can possibly be a better Christmas gift, than treating yourself or someone you love with a trip? Travel makes us experience, grow, and make memories that last forever. Especially at this time of the year, when good vibes radiate at every corner, when cities are colorful, lively, and decorated, it is the perfect time of the year to get to know some new, exciting city, you can even book European tours through https://www.tours4fun.com/europe-tours/ to get a full experience. For inspiration we made a list of top 5 Christmas destinations in Europe, that we have visited before and loved. Keep reading for a booking.com promotion!
We tried to come up with different places, from peaceful to cities that never sleeps, metropolis or small charming towns. Simply tips for any type of travelers!
Since 2008 we organize all our trips on our own. We like being independent, having our own travel pace and enjoy the whole process of planning. Our favorite part of the planning is picking the hotel and to do so, we have been faithful to booking.com for almost 10 years! Looking back, we think that the overall positive experience with booking.com indeed encouraged us to develop into genuine independent travelers. It was always trustworthy, easy and quick to use and also offering the best deals. We also use it when we help our mom plan her vacation, even some older friends, that we lost count of how many hotels we have booked via booking.com so far!
We are super happy that we got to partner with our favorite booking.com on this post and that they provided a little gift for our readers and followers. In case you are planning a trip anywhere, and use this link (click here) to book your stay via booking.com, you will get 25 EUR off your booking!
Enjoy your travels and our recommendations!
Vienna – Imperial Christmas
This is Vienna Insider so of course Vienna deserves to be mentioned first!:) December is our favorite month of the year in Vienna and thousands of other people will agree. The main reason is that the Christmas markets, dispersed allover the city bring a lively atmosphere on the streets of Vienna! The city smells like cinnamon, we meet our friends at the markets to hang out and have some tasty berry punch or mulled wine. Along with super tasty, sinful treats! All the lights and Christmas decorations turn Viennese architecture even more beautiful, festive and special. The palaces, grandeur and imperial Vienna vibes will make you feel special and make it a December to remember! If you choose to stay longer and celebrate even the New Years Eve in Vienna you won't regret it. We assure you it will be magical and imperial! Like Vienna itself. Don't miss visiting our top three favorite Christmas markets -the one in front of Schoenbrunn palace, hipster Christmas market Spittelberg and artsy and organic market at Karlsplatz. As a souvenir, make sure to take pictures of you in front of the famous red bow, the Graben street and one in front of Rathaus!

Belgrade – Christmas in the city that never sleeps
We bet you haven't seen this tip coming! We have to use the chance to invite you to our wonderful home town Belgrade! Did you know Belgrade is the total hype city this year? It is getting a separate post and detailed guide because there is so much we can tell you about it. What is December in Belgrade like?Shiny, colorful, and as always fun and super lively. Christmas decorations this year are the best so far! We guarantee you you will love and fully enjoy Belgrade if your answer to some of these questions is yes: 1. You are a foodie!You will be shocked with how great the food is, how many gorgeous restaurants there are and you will love the prices (much lower than the rest of Europe)! 2.You are a party animal, then Belgrade is the capital of clubbing and nightlife.You will have fun like never, ever before! 3. You are a coffee lover! Highly photogenic cafes are all over the city and the coffee is perfect, pretty much in any of them! Coffee art included. 4. If you like discovering off the beaten path locations and cities not invaded by mass tourism. Belgrade has something to offer for any traveler! To name a few spots – historic city center; the National museum holding, among other, an astonishing collection of masterpieces painted by some of the greatest artist in Serbian history; hipster corners and street art; ancient fortress Kalemegdan; modern part of Belgrade that is being built at the moment at the Sava river; royal palace Beli dvor; Avala mountain;old neighborhood Zemun; and for pleasure dozens of restaurants, cafes and clubs. And concept stores. Many of them. All our friends from abroad that have been visiting us came back at least once! 5. If you want to make new friends,hang out, party, go shopping, indulge in food, explore, and take numerous wonderful pictures of the Xmas decorations, Belgrade is a place for you!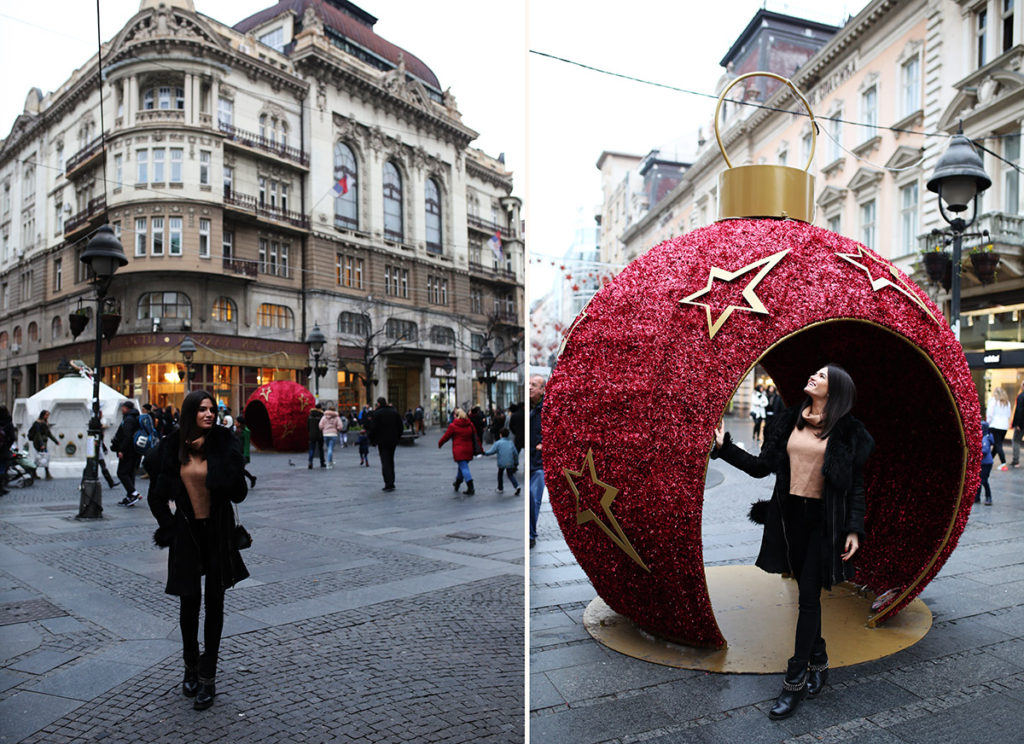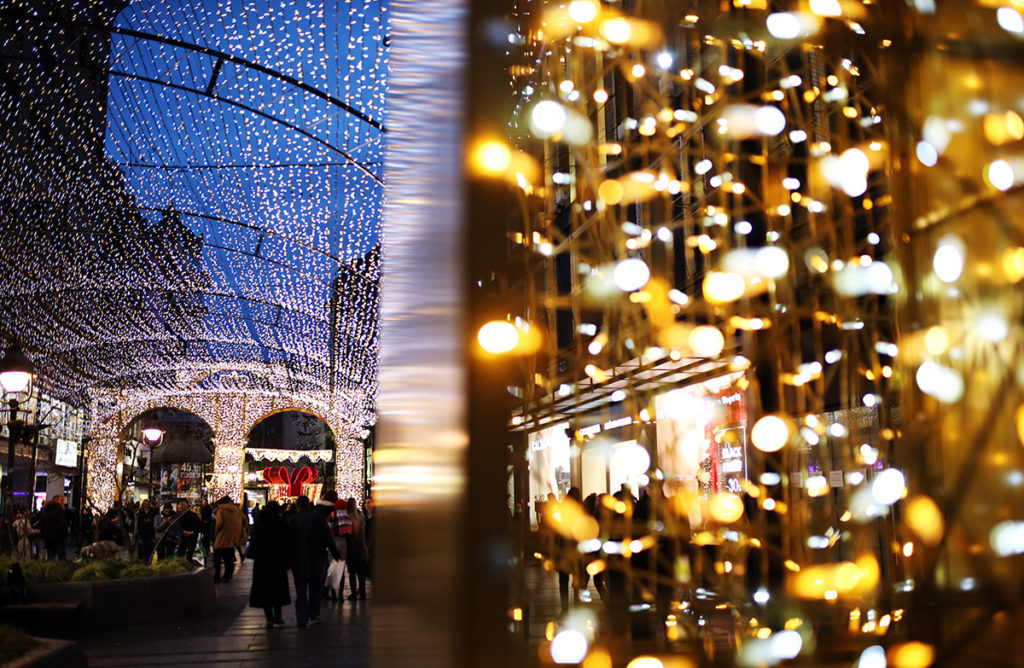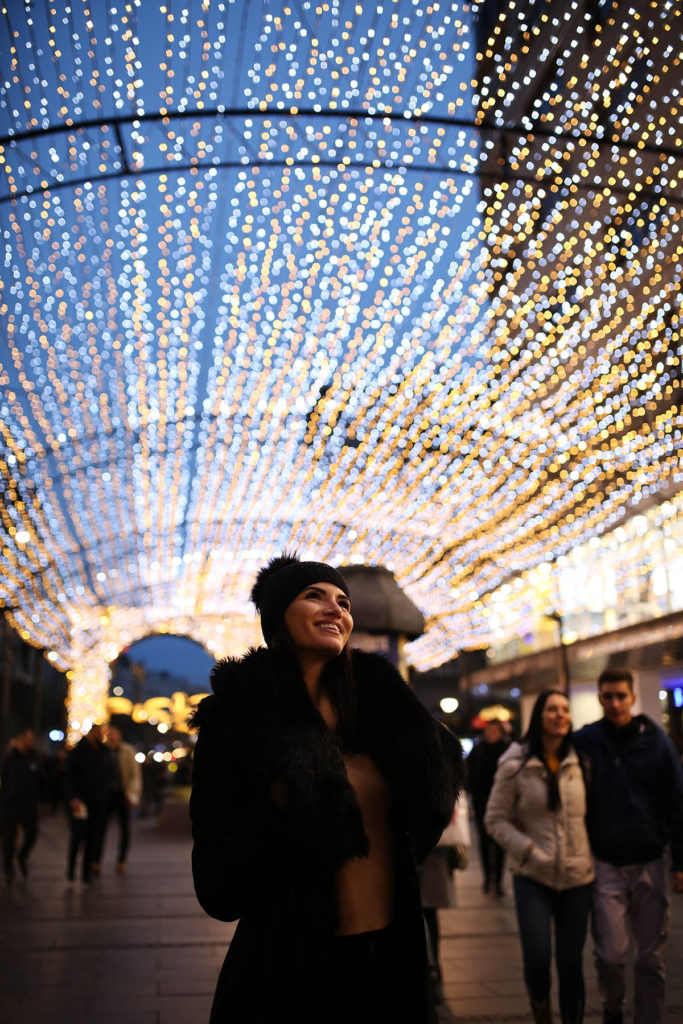 Strasbourg – Bonjour from the Capital of Xmas Markets
We need to admit that Christmas season in Strasbourg made the greatest impression on us from all the cities so far! We have both visited Strasbourg several times during Christmas, on our own, with friends, even with our mom and aunt. The whole atmosphere of the city is cozy, classy and wonderful. It feels like being in a French fairytale! Little photogenic houses, perfect decorations and super tasty Christmas treats (must try – waffles on a stick, baked baguette with toppings, warm orange juice with honey and a lot more) make you want to come back over and over again! Strasbourg is a city in Europe where Christmas markets were first held, so you can imagine that they cherish this tradition on a very special way. Especially if you like to shop for Christmas decorations,handmade things, artworks made by local artists, we have no doubt Strasbourg is the perfect choice for you. Make sure to stay for a few days and make an excursion to the cutest little town Colmar. It is just one hour away from Strasbourg. Unfortunately we didn't manage to go there yet, but it is on our bucket list ever since we discovered how gorgeous it looks through Instagram.Especially at this time of the year!
Moscow – Christmas Fairytale

Dobro pozhalovat v Moskvu! Russian capital, a genuine metropolis, city of contrasts, huge and crowded, a different universe. So far only me (Una) visited Moscow, but it is on top of mine and Isidora's bucket list to go there together once upon a December, as the song says. I know, it will be freezing cold, but for us that is genuine Russia. Winter, icy, frozen streets. What can possibly be more authentic for Moscow than the Red Square, covered in snow? It is like a painting engraved in my mind, that I cannot wait to see in person. Not to mention the Christmas decorations. Based on what I spy through the Internet,Instagram and the pictures my Russian friends send me, I think that there is no city in Europe and beyond, whose Christmas decorations can come close to the ones in Moscow. Like a true Russian fairytale, everything is so dreamy, shiny,golden and grand. Together with my friend Nastia, native Moscow girl, I created a Moscow Insider guide, that is soon to be published, so stay tuned for our Moscow tips! But just in case, I will mention here some top favorites – the Red Square, Kremlin,Moscow Metro stations (that are like underground museums), VNDH park with Soviet architecture, Izmailovsky market with the cutest Russian souvenirs, ice rink in Gorky park and a lot more. Just thinking of all the places I have seen makes me miss Moscow so much. And who knows, maybe mine and Isi's wish to visit Moscow will come true soon!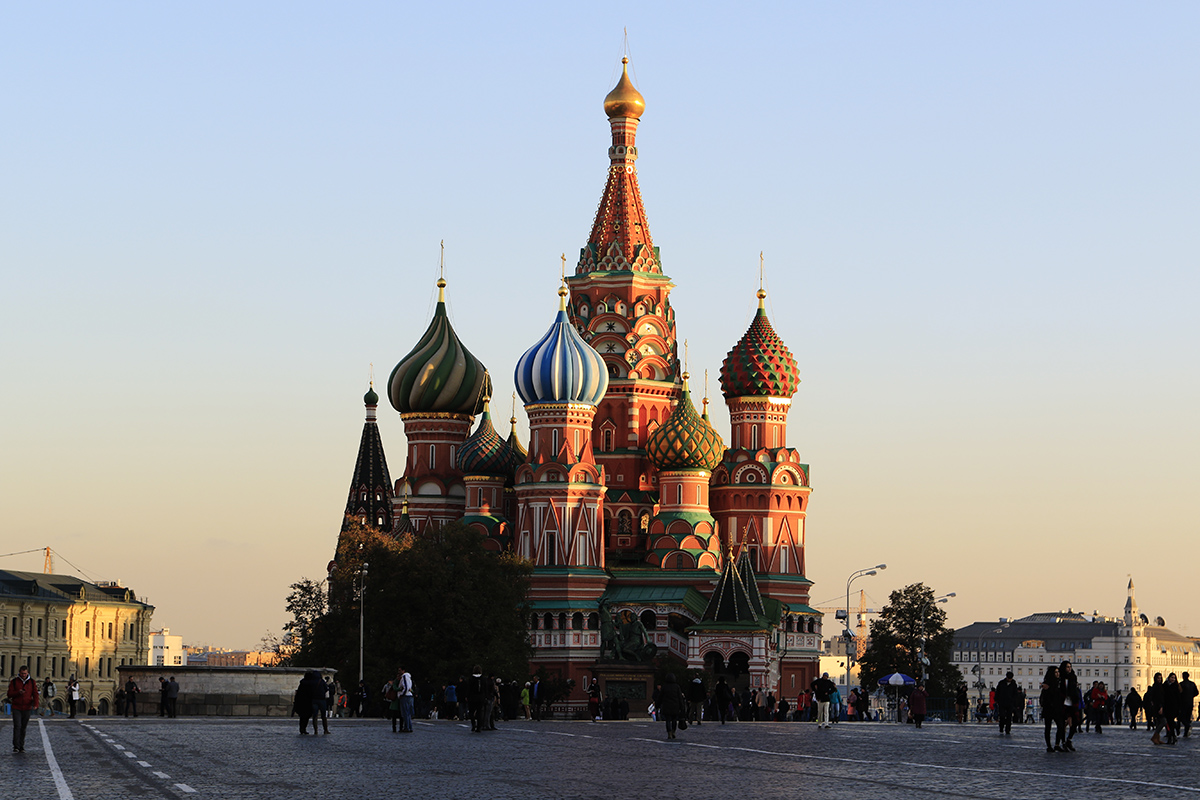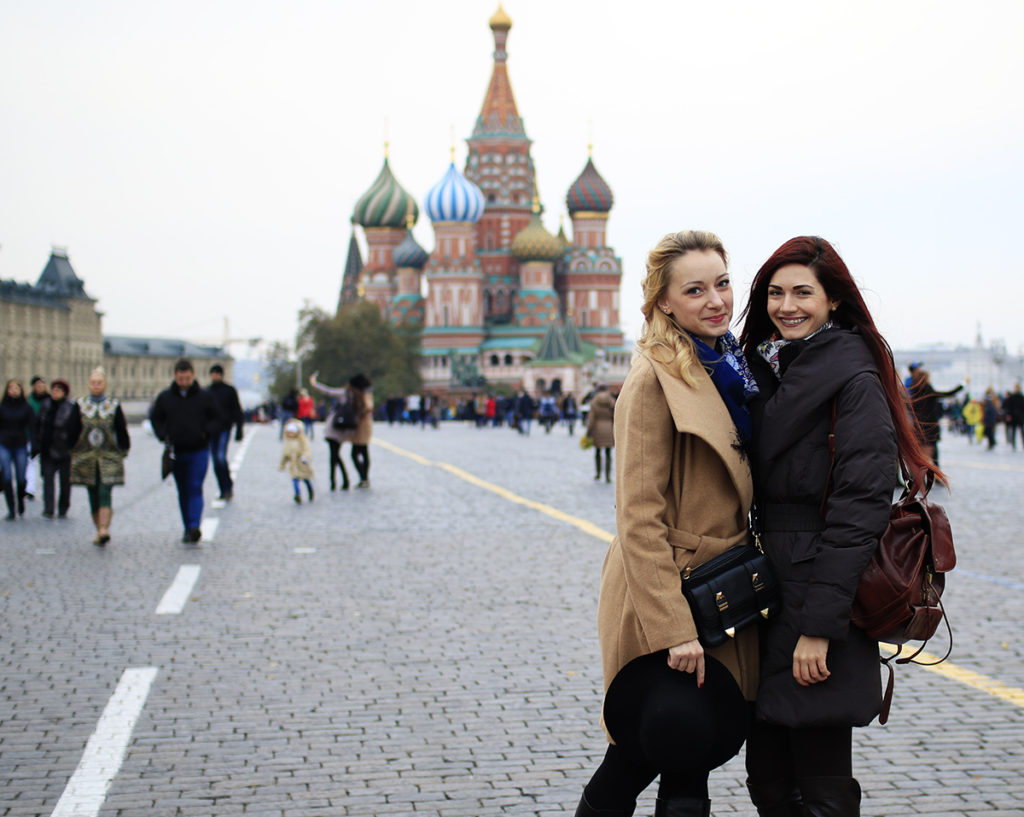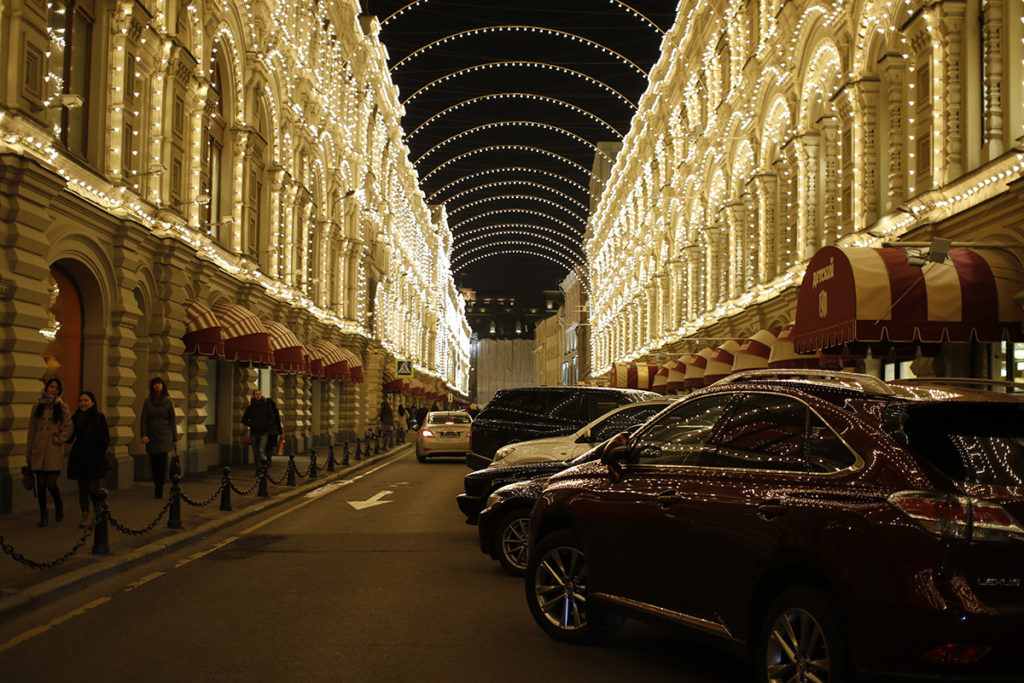 Trieste – Christmas al Mare
We often feel like Trieste is being neglected as a tourist destination,compared to other Italian cities and we want to do it justice. We have been to Trieste numerous times, last year also during Christmas. Trieste is one of our favorite cities and has a very unique vibe. It differs a lot from all Italian cities we have visited so far (and there were many of them). This is because of its location (being almost in Slovenia and very close to Croatia) and historically, it was under Austro-Hungarian rule, almost became a part of Yugoslavia, it was an independent province that in the end officially became apart of Italy. Trieste architecture may remind you of Vienna, and if you visit Miramare castle, you will actually find yourself in a former residence of king Maximilian, that belonged to the Habsburgs! We won't preach about history here,our point is, that Trieste is more than worth a visit. It is located directly at the Adriatic sea and has one of the most beautiful squares ever – Piazza Unita. Trieste cuisine is a fusion of Italian, Austro-Hungarian, Slovenian and Croatian flavors. If you love sea food, you will be more than happy here, since as you can assume, all the seafood is fresh and super tasty! Christmas in Trieste is very classy and sophisticated. If you are not a fan of a massive bling and prefer elegant, more minimalist style Christmas, we are sure Trieste is a great choice for you! Noting can beat Italian charm, the coffee, the food,shopping and simply their relaxed lifestyle that will make you recharge. We would recommend you to take a hotel with sea view! Waking up to the sea is priceless.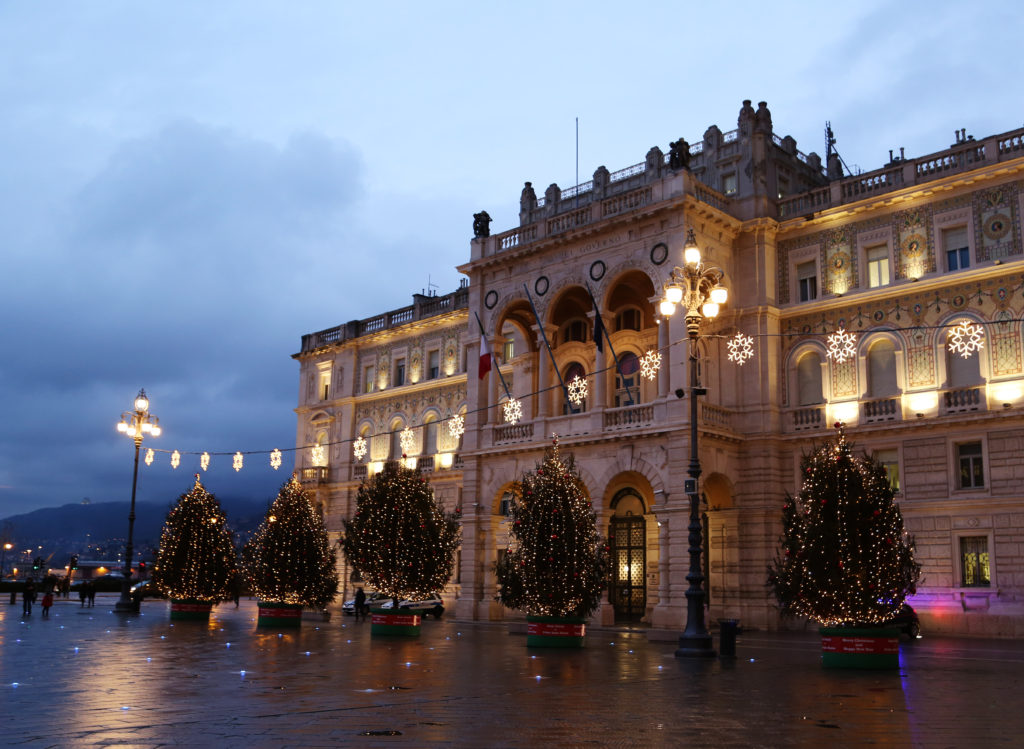 We hope that you enjoyed our tips and got inspired for your next trip! During Christmas time or whenever that may be! You must remember that this is just a handful of European destinations that can take your fancy, as there are so many more beautiful places that you can travel to as well. And don't forget the places outside of Europe too, like Fiji, and Turtle Island in particular. Many people have said that this is the perfect vacation that can be taken at any time of the year, not just at winter, but all year round. But this list is definitely a good place to start, don't you think?
Thank you for reading!


Xoxo,
Una and Isi


This post was done in collaboration with booking.com