It is the most wonderful time of the year! Time to shine, to reflect upon the year passing by, to feel the joy of giving and show some love with presents to your dearest people. Una and I belong to those people who prefer the whole act of giving gifts then receiving them. Not that we are not happy about getting presents of course, but we just feel slightly more excited about the entire process of picking something beautiful for our friends and family.
We also enjoy wrapping up gifts, choosing the paper, the bow, adding some cute details, writing the cards… And then, of course, the priceless feeling when you see the face of your dear friends opening the gifts! There is really so much joy in giving and sharing. It is not about the value of the gift, but the gesture that you thought of the person and invested your time and effort to find something that will make them smile. It might be as simple as surprising your sister with the sweater she always wanted, or gifting your party junkie friend a neon sign that could be found on websites like www.neonfilter.com, to jazz up things during pool parties. Though our family is very small, we are blessed to have numerous loving friends, for whom we enjoy buying presents.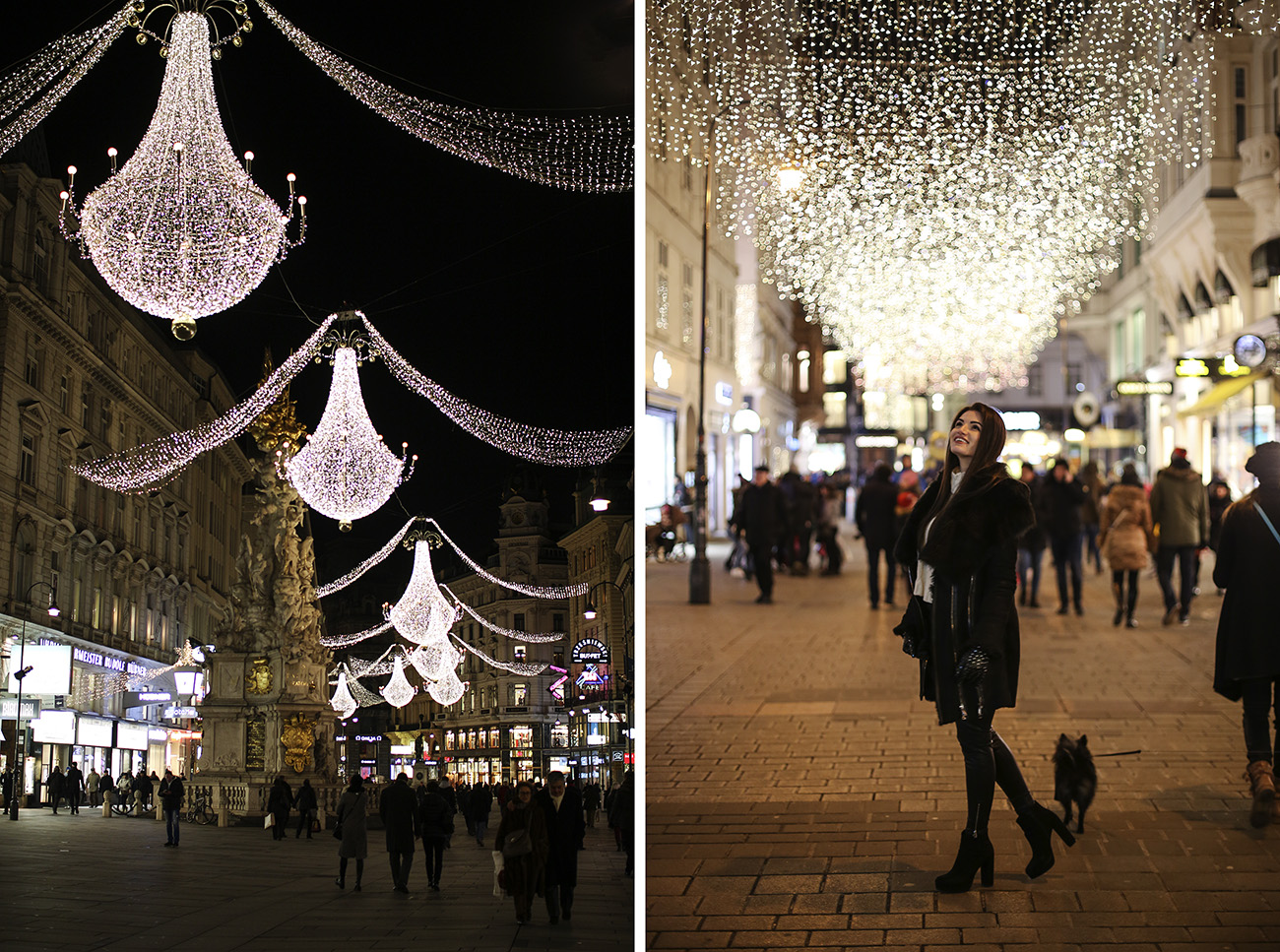 We actually give most gifts for the New Years, so that is why this post is online now. Like an inspiration for some last minute gift shopping. We have to admit that we are huge fans of Christmas and festive motives. Like snowflakes, snowmen, reindeer, Santa, all the cute stuff that symbolizes this joyful season. Something cozy, warm, cute, fun and perfect for winter, like the things on the board all found in Esprit online shop. The gift board we made below is ideal for moody shoppers like us! Sweaters with Christmas motives, blanket with snowflake print, or an umbrella with silver stars. Ideal for your siblings and friends, and those fun festive pictures in matching outfits…
What do you usually buy for your friends and family for Christmas or the New Years? We are hoping that our gift board will inspire you. Happy shopping and enjoy a few shots of festive atmosphere in our gorgeous Vienna!
xoxo,
Isi and Una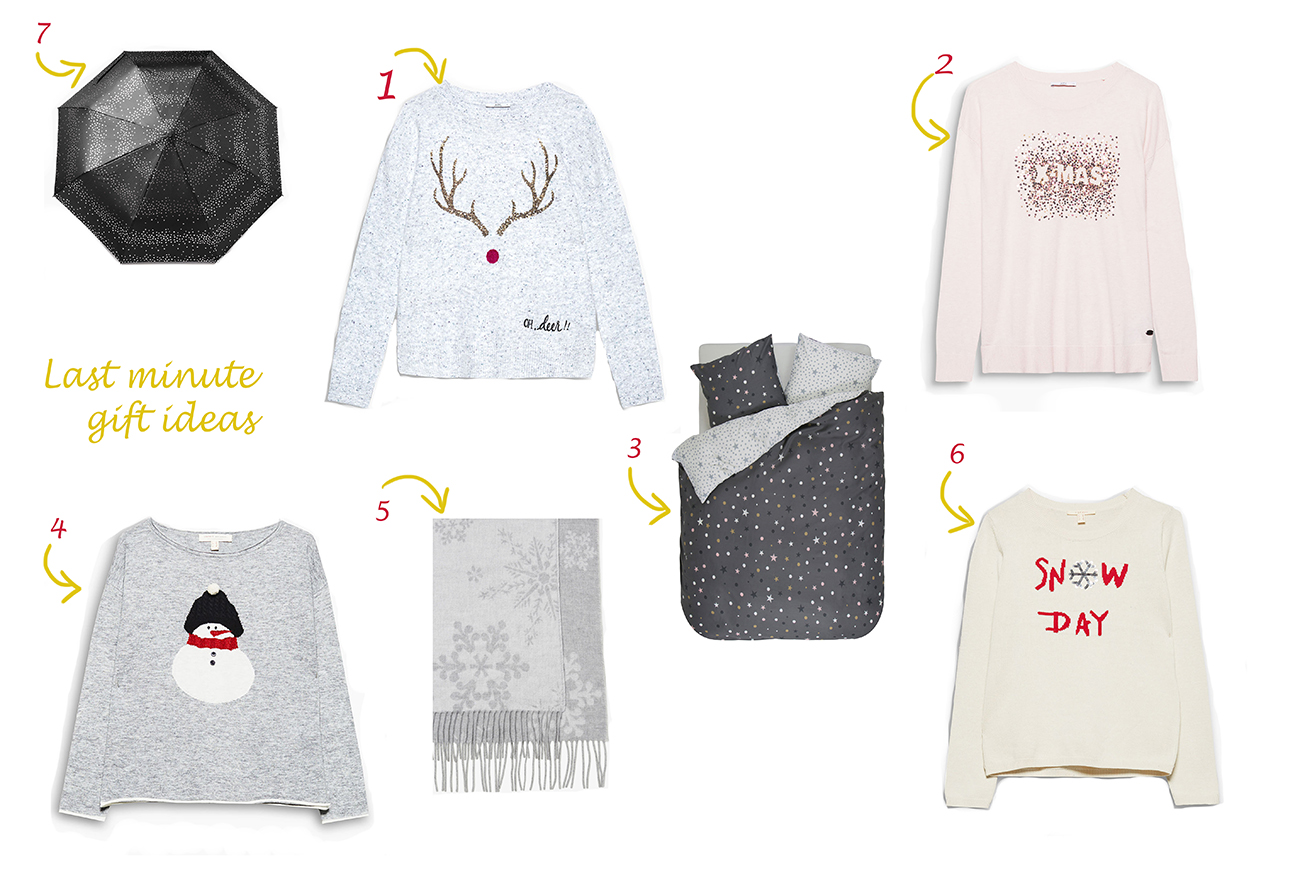 Simply click on the corresponding number to find the items from the post: 1. Reindeer sweater (here); 2. X-mas pink sweater (here); 3. Sheets with stars (here); 4. Snowman sweater (here); 5. Blanket with snowflakes (here); 6. Snow day sweater (here); 7. Umbrella with stars (here)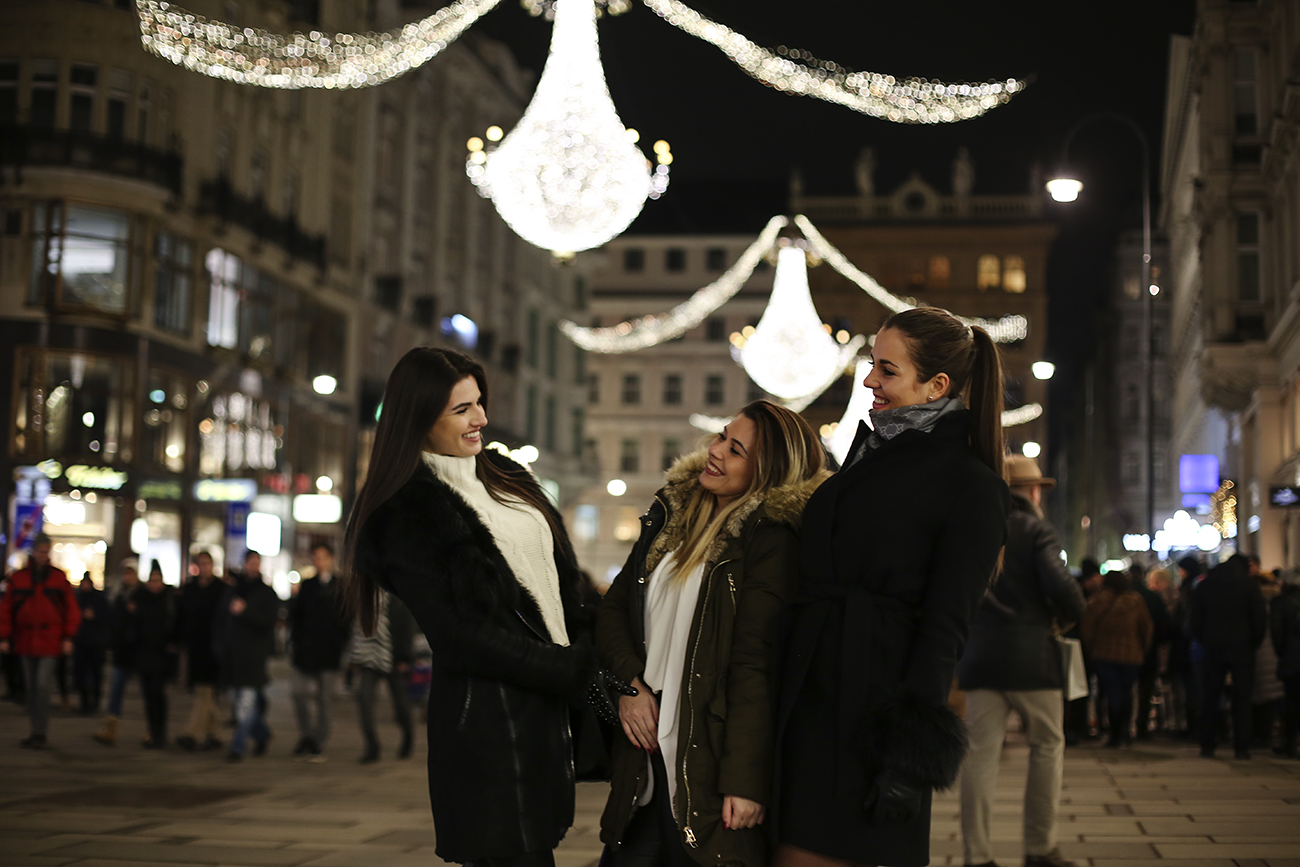 This post was done in a friendly collaboration with Esprit.