Happy Saturday everyone!
This is an outfit I wore while last time when I was in our summer house, at Palic lake in the North of Serbia. The day was sunny and beautiful, so I could finally wear my new blooming skirt that I ordered from Sheinside.
This is the first time that we are showing on our blog Vienna Insider our three month old Black Russian Terrier puppy Airon! He is very smart, playful and loving little guy. We got Airon back in January, when he was only six weeks old. He is now the youngest member of our small family and we love him so much. There is nothing cuter than a puppy in the house! But they grow so fast and we are terribly sorry to miss some of those adorable moments… But we try to come home at least for a weekend, whenever it is possible. Una and I are a genuine dog persons and most of everyone back home we are missing Airon and our little girl Lea  while in Vienna!
Wish you a great weekend!
xoxo,
Isi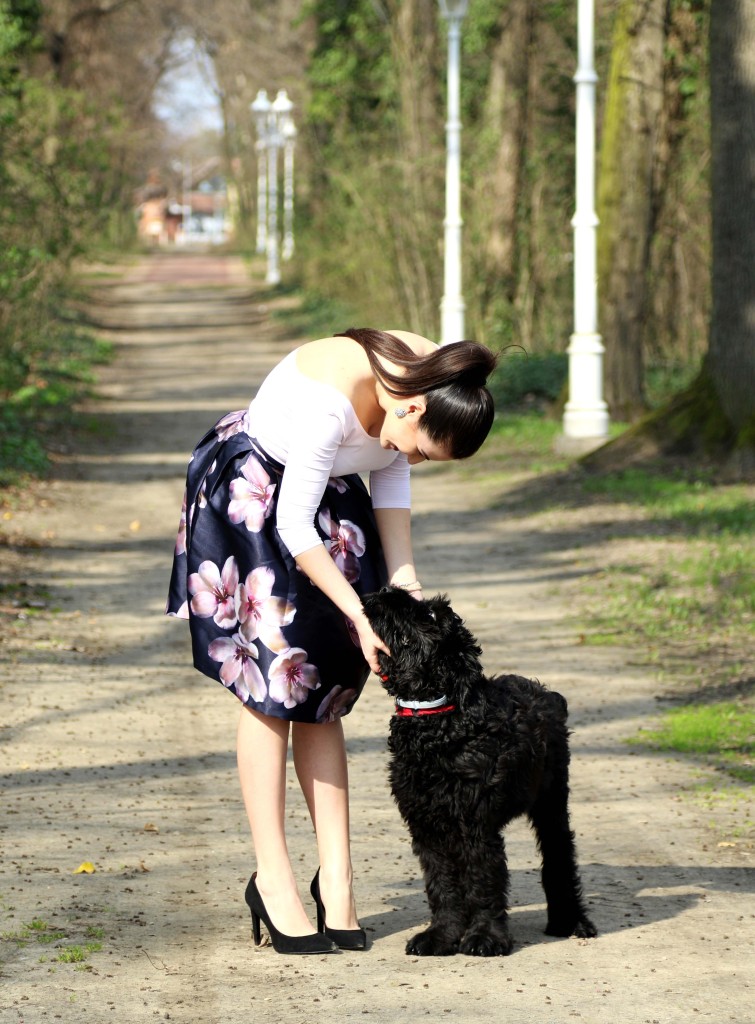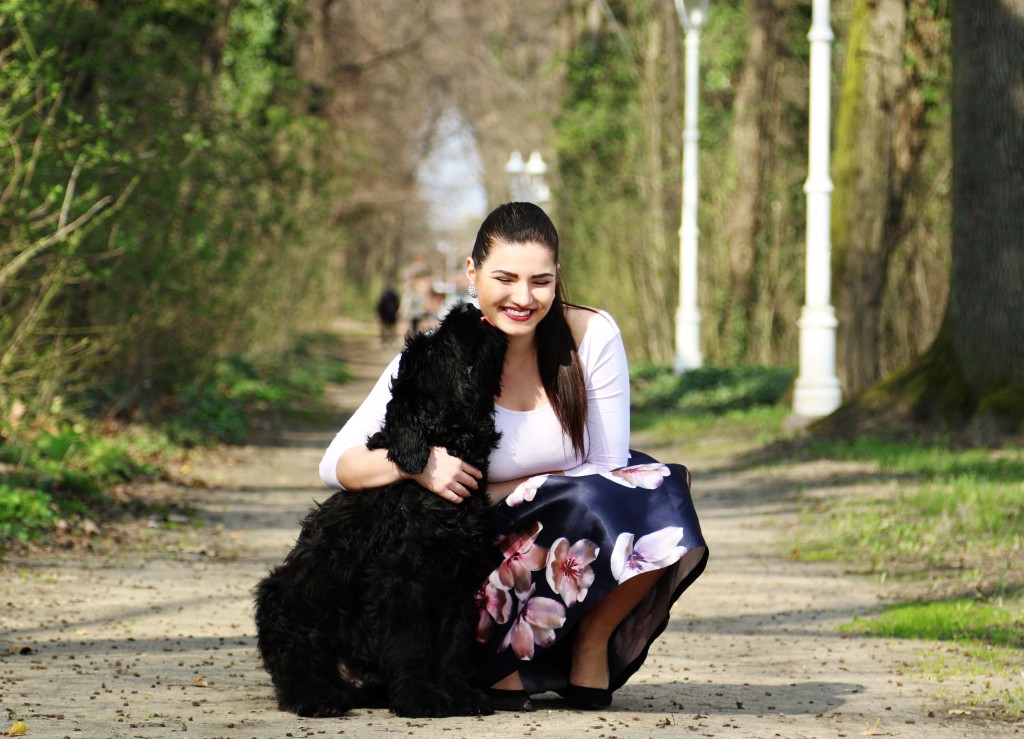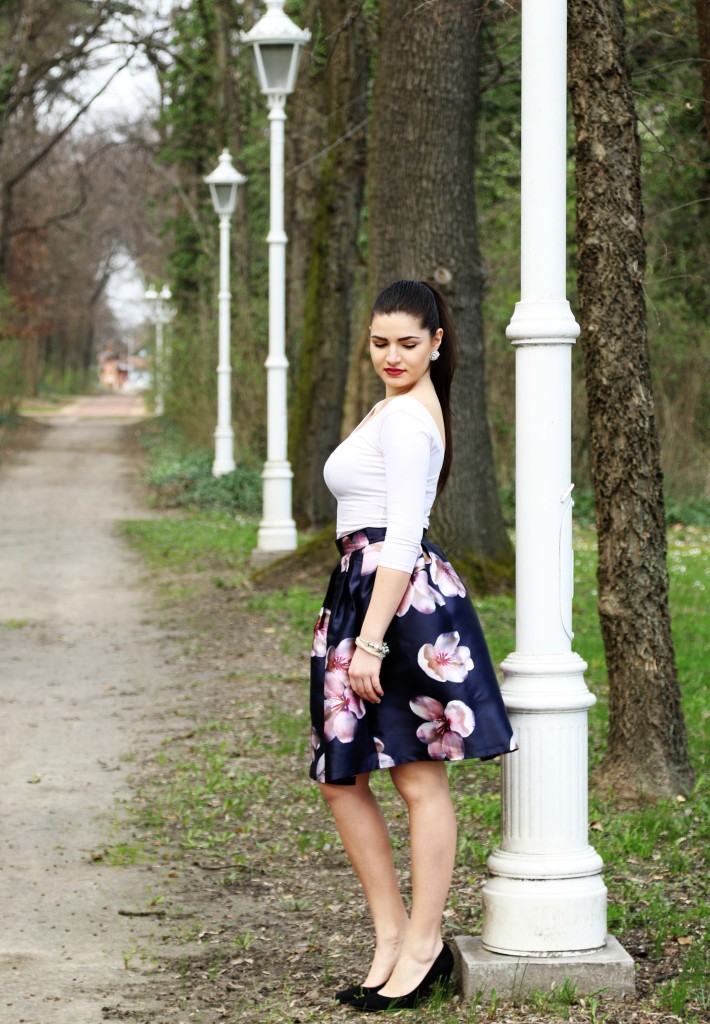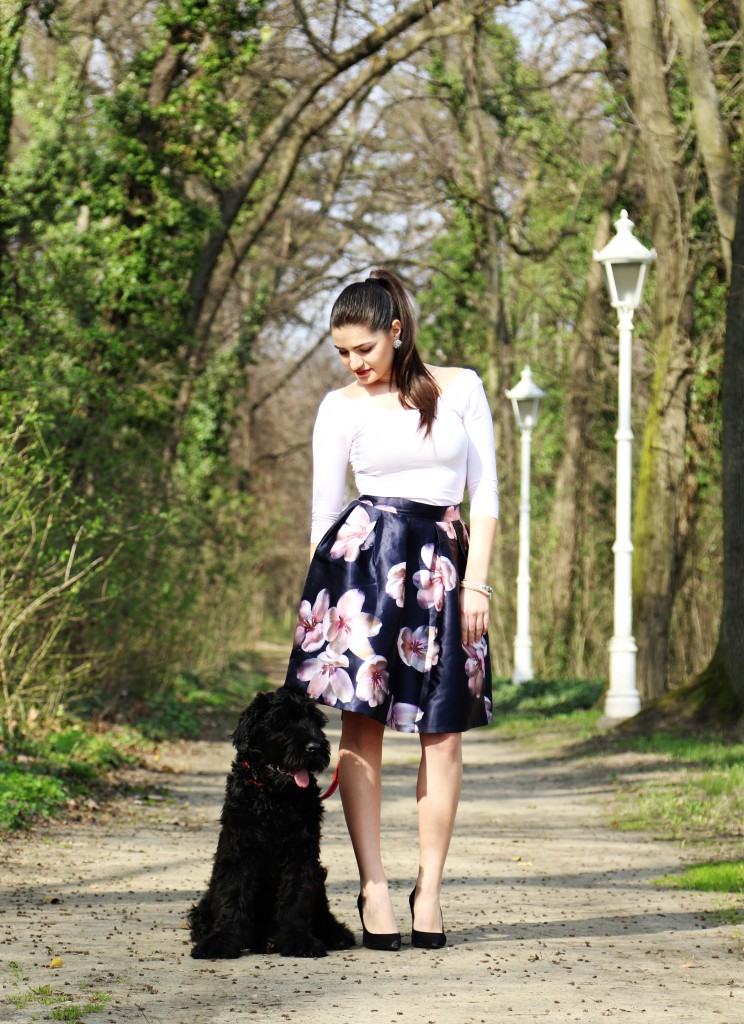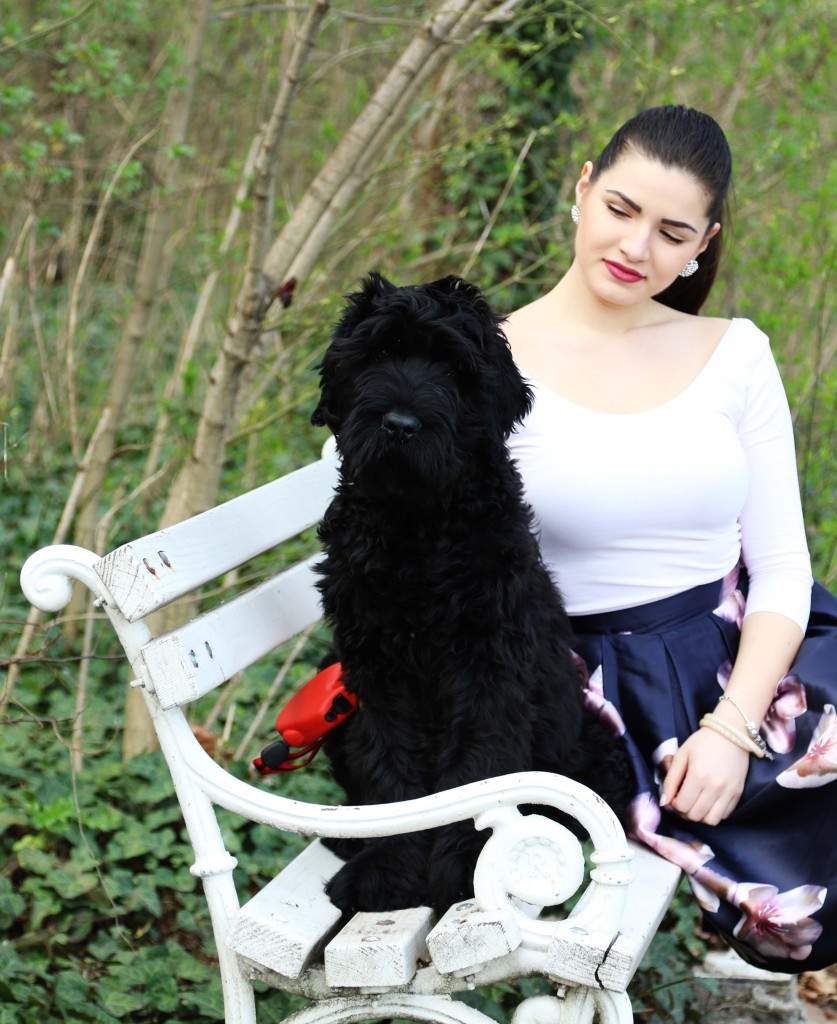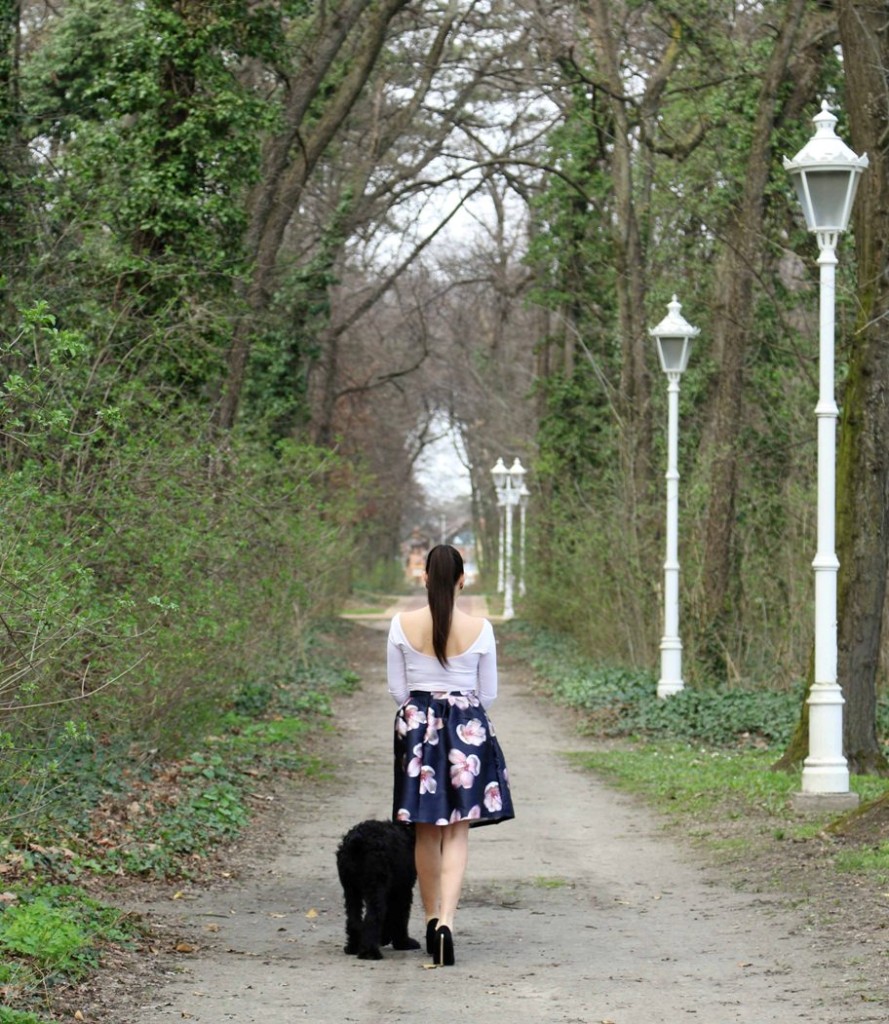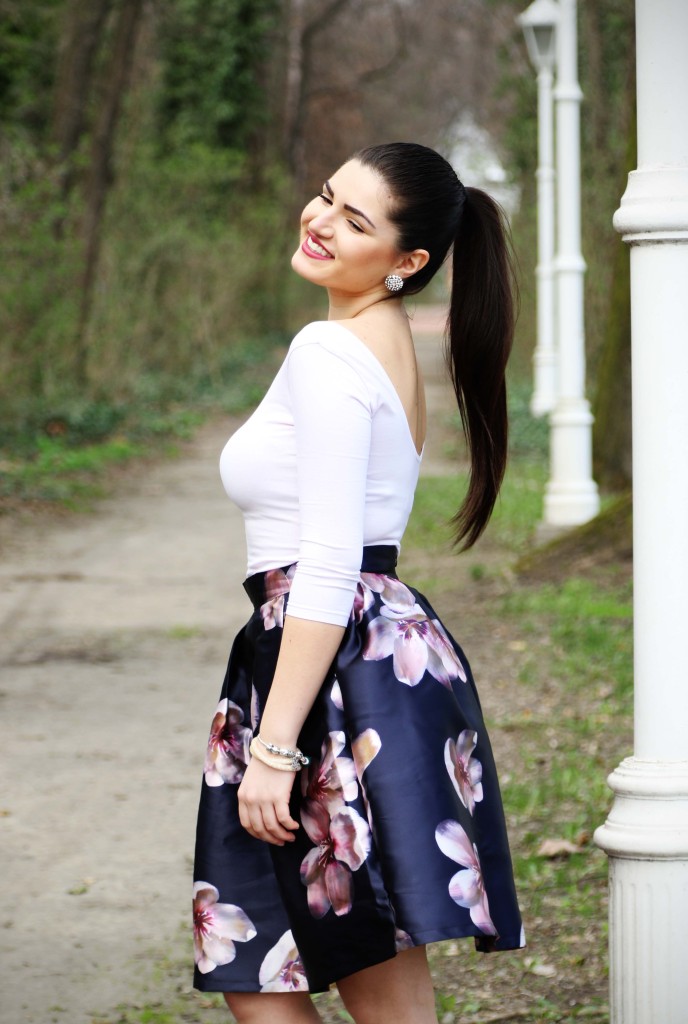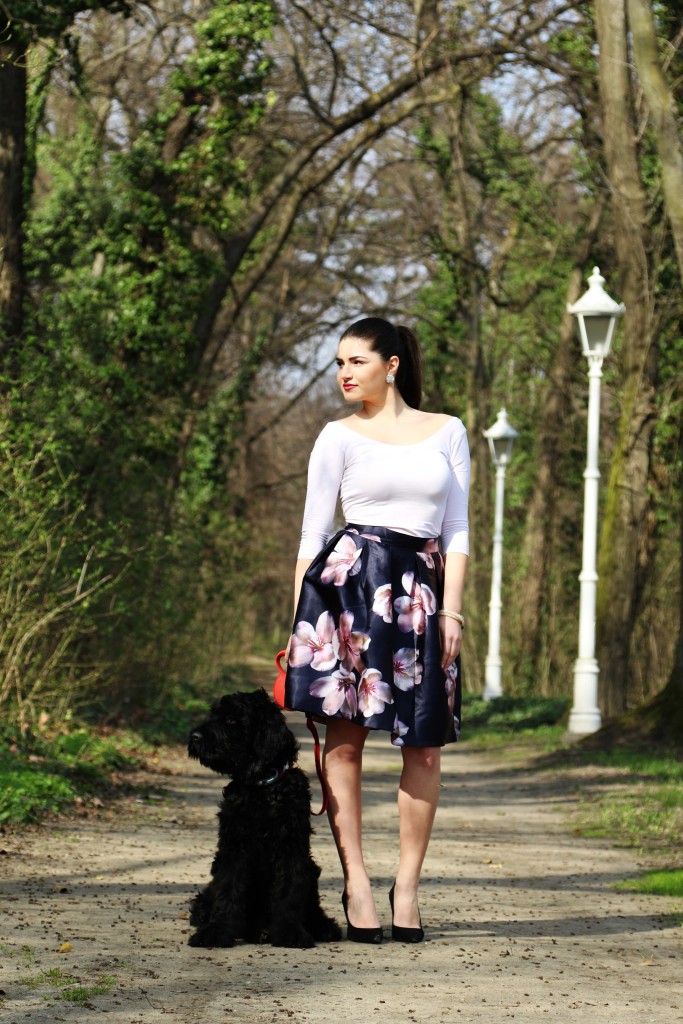 Outfit: Top (Stradivarius), Skirt (Sheinside), Shoes (Zara), Bracelets (Pandora and Swarovski)