Cafe Pushkin was definitely the best restaurant I have visited during my stay in Moscow. It was here where my dear friend Nastia and I went for a lunch on my last day in Moscow. I wanted us to go to some special place to make the last day memorable and celebrate the nice time I spent in the gorgeous Russian capital with my lovely host. Cafe Pushkin was the perfect place to do this.
I loved absolutely everything about this restaurant – the aristocratic atmosphere of the gorgeous library room, which made me feel as if I was in some other era (despite the fact that restaurant was opened in 1999 and the interior is not historic, but made to give that impression), the old elevator, professional service and of course, above all the food.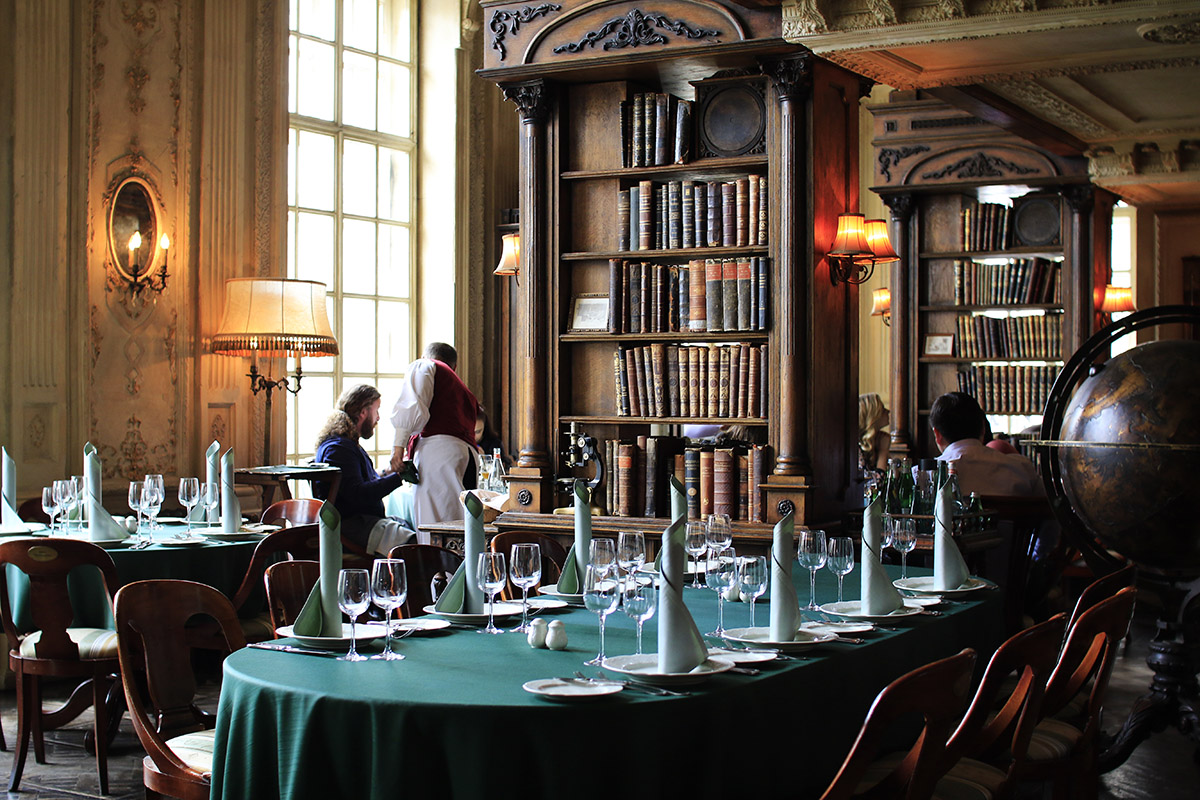 The specialties served here are inspired by the Russian and French cuisine and 19th century recipes from Pushkin times. Making a decision on what to order on a place like this is a real trouble, since everything sounds so great, and from what I have seen on other tables, it looks so too. In the end, I opted for a classic Russian dish, which I love – Beef Stroganoff (it is beef in sauce with mushrooms and cream, served with Pushkin potatoes and a salad), while Nastia had another specialty from the menu – pelmeni with salmon. Both dishes were made to perfection, but the best was yet to come.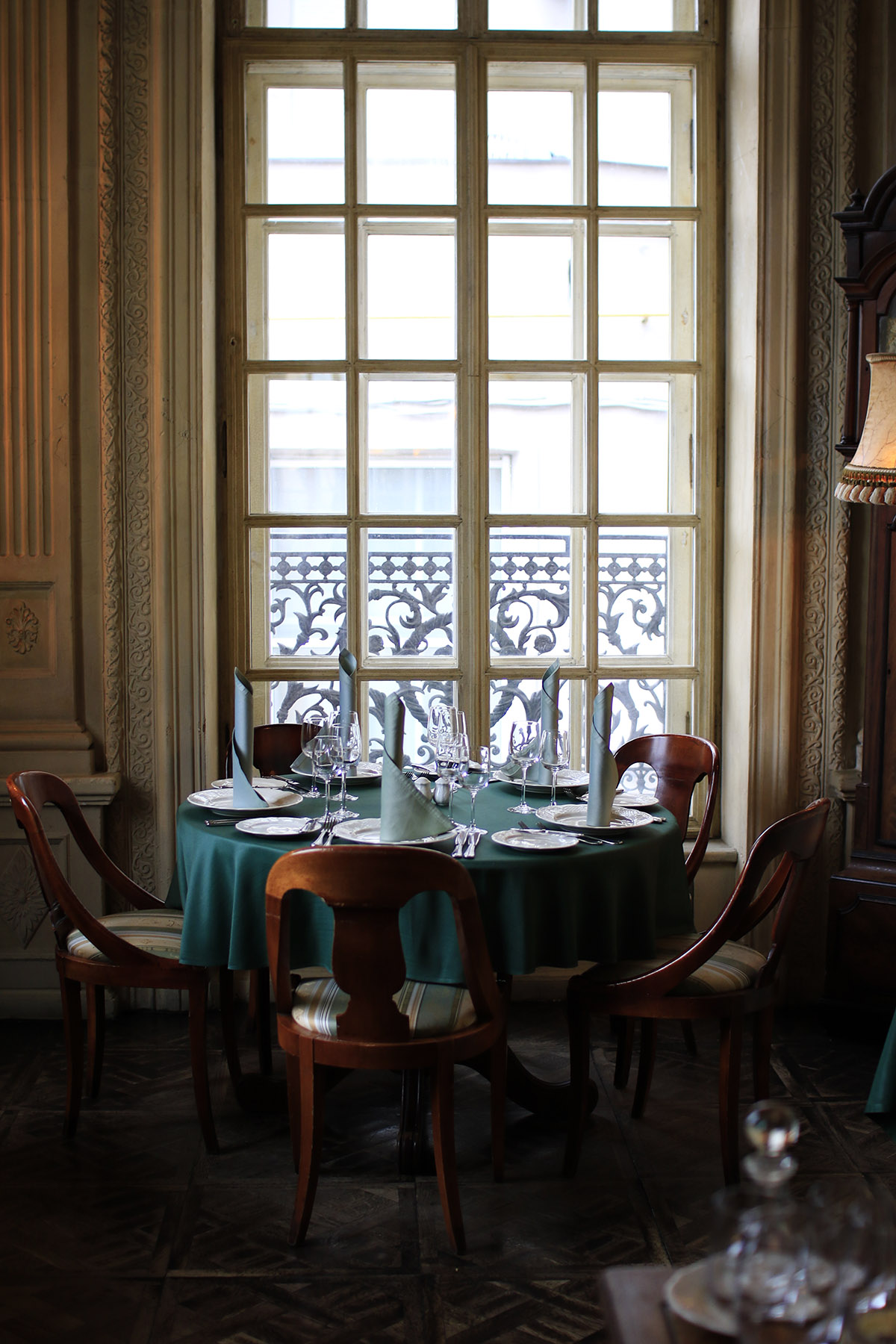 I would say that Cafe Pushkin is a great choice even if you are simply into some dessert, since they have so many options to choose from. Nastia had a spectacular volcano dessert (pistachio cake with ice cream, strawberries, served flambeed with hot liquor) and I, to match the main course had a classic Russian Napoleon cake (very delicious cake with vanilla cream and many layers of crispy crust inside). Just thinking of those desserts and the other ones at the menu makes me hungry! I could fly to Cafe Pushkin at this moment, I would have their pistachio creme brule with cherries. I didn't try this dessert, it was my second choice and ever since then I can't stop thinking of it! 😀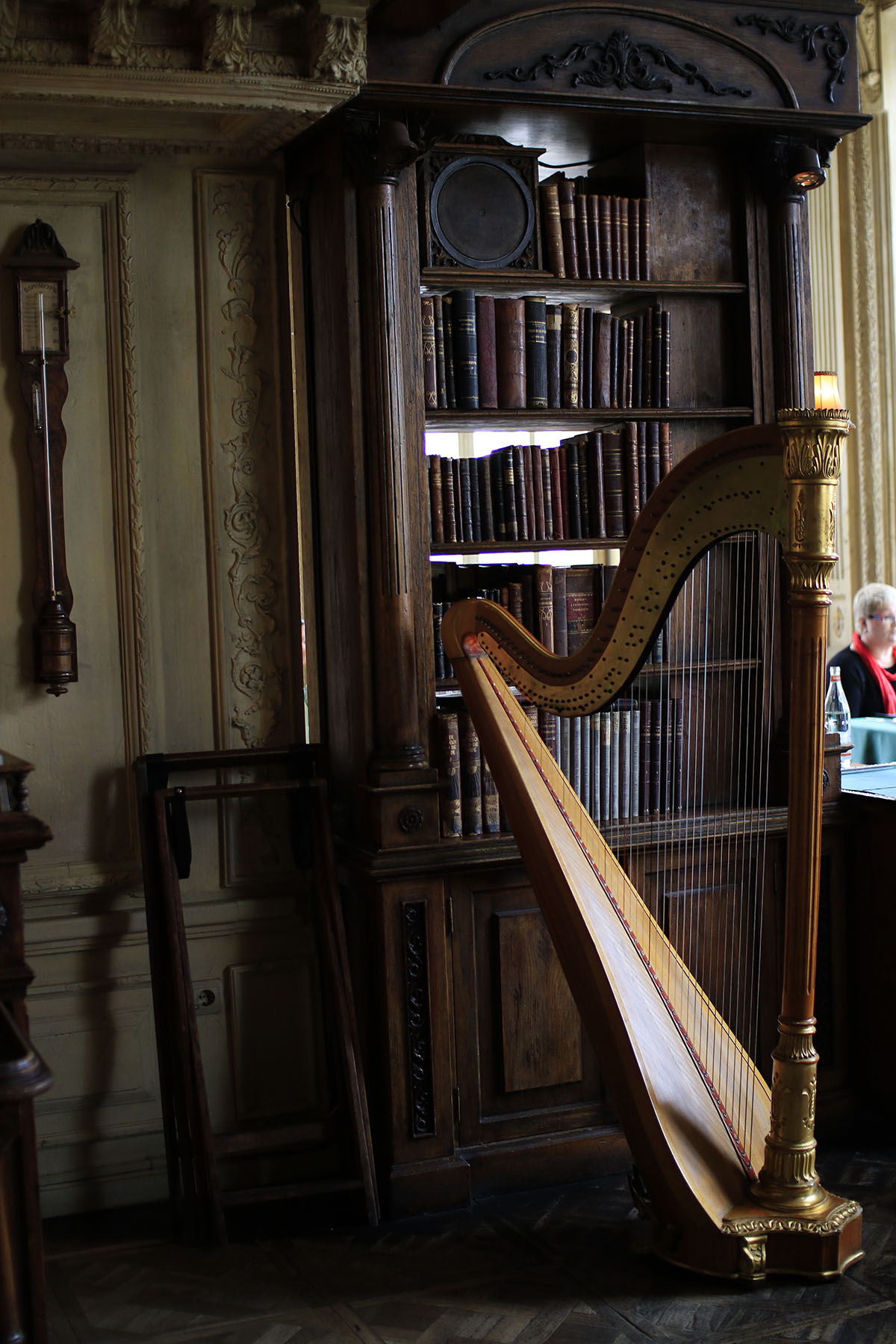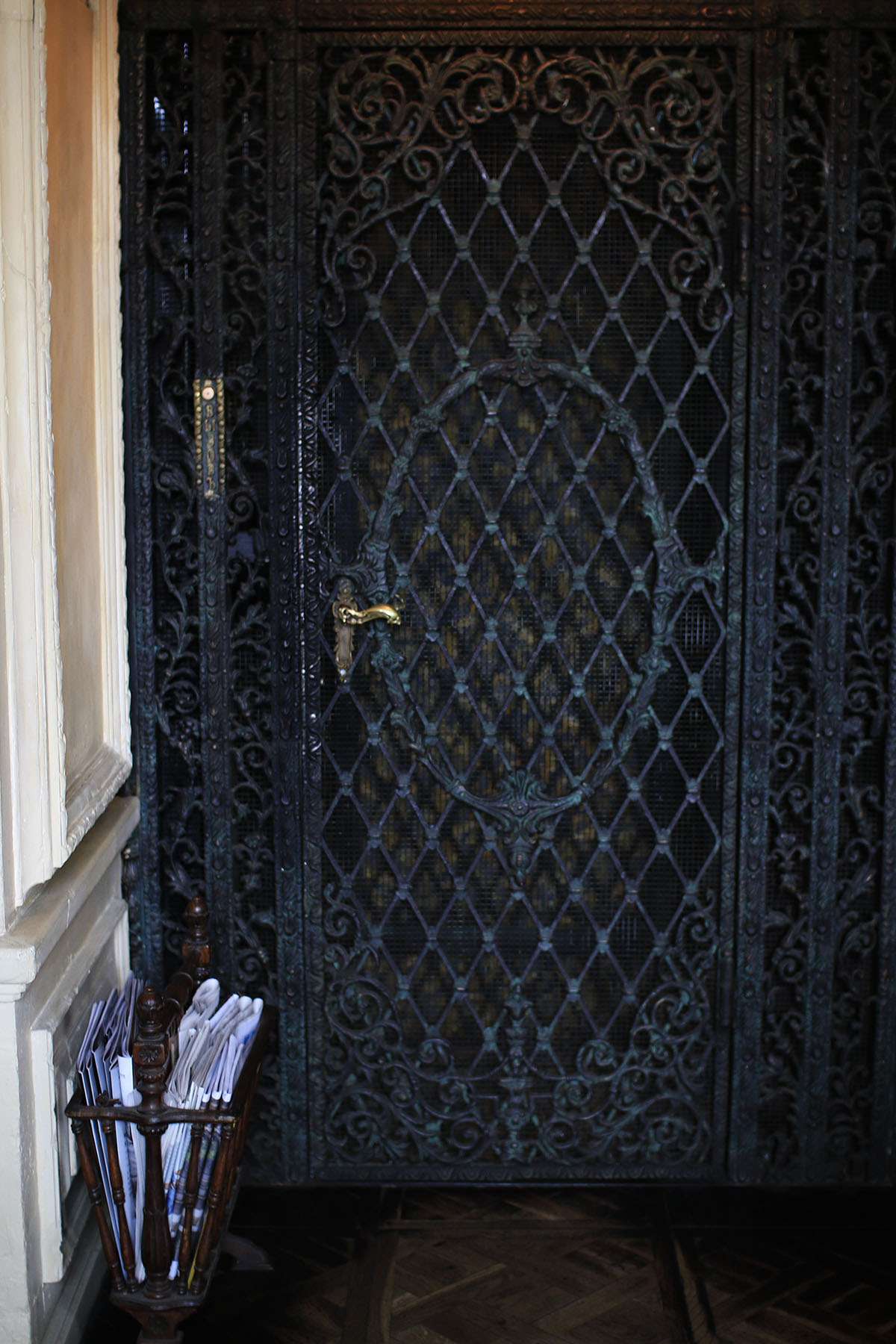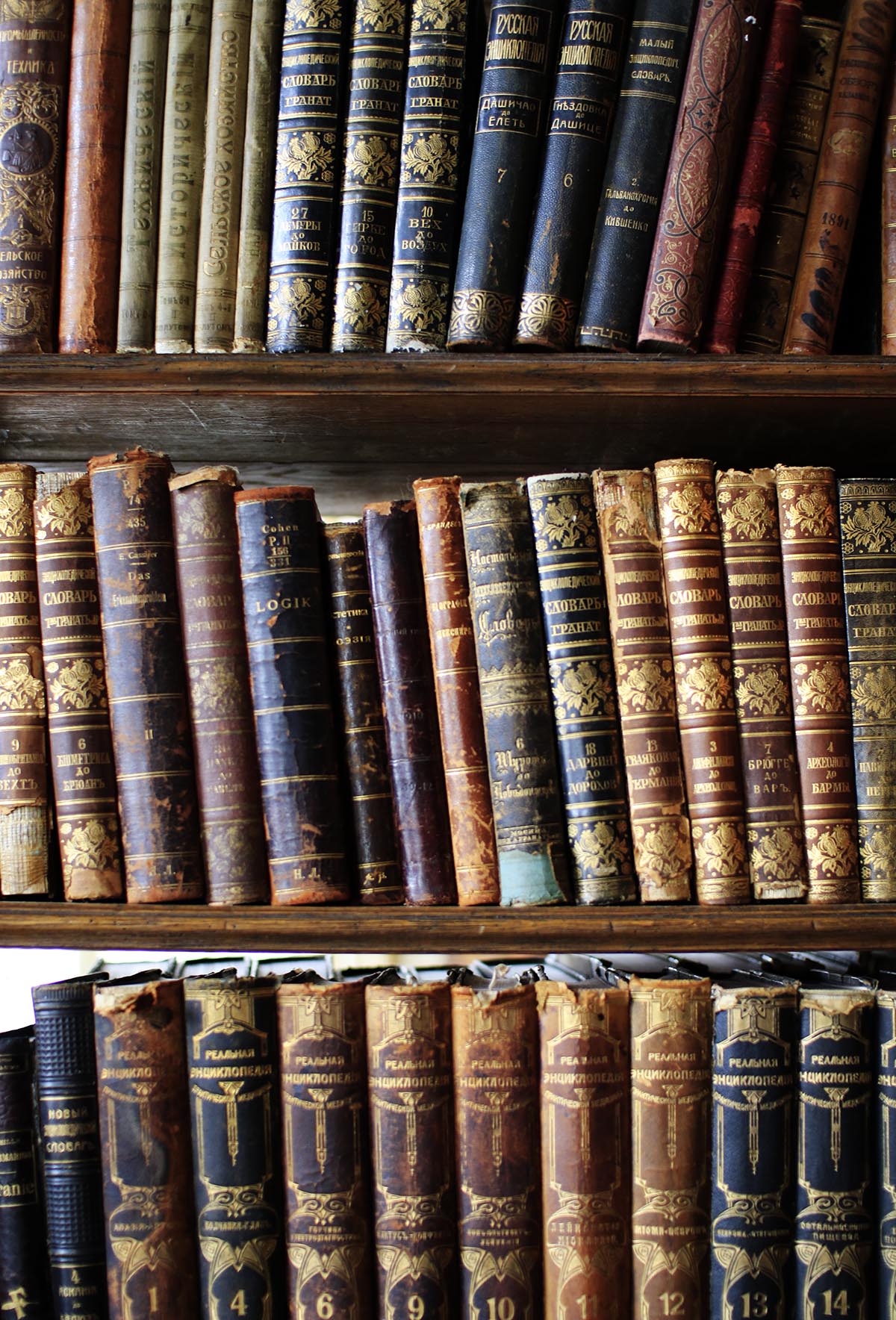 To sum up, if you appreciate gourmet food and ever visit Moscow, do not miss the unforgettable culinary experience at this stunning restaurant.
For me it will be the first to go to next time when I  find myself in Moscow! 🙂
xoxo,
Una
Thanx a lot for stopping by! 🙂