Hello dear reader! After three years blogging, the time has come to tell you a few facts about me – Una, founder, editor in chief and photographer of our Vienna Insider blog. I always love reading articles about the authors of the blogs I follow, so when Emma Matratze team asked me to share my Emma experience in a creative way, I decided to go for this topic. So now you know, where does the inspiration for the photo session come from. 🙂 But don't worry, there is also something for those of you who are not that curious to get to know me better (:D), or just a bonus for the ones who do, at the end of this post. Over there you will find a few of my pro Instagram tips. Well that you will learn only if you read the next lines. 🙂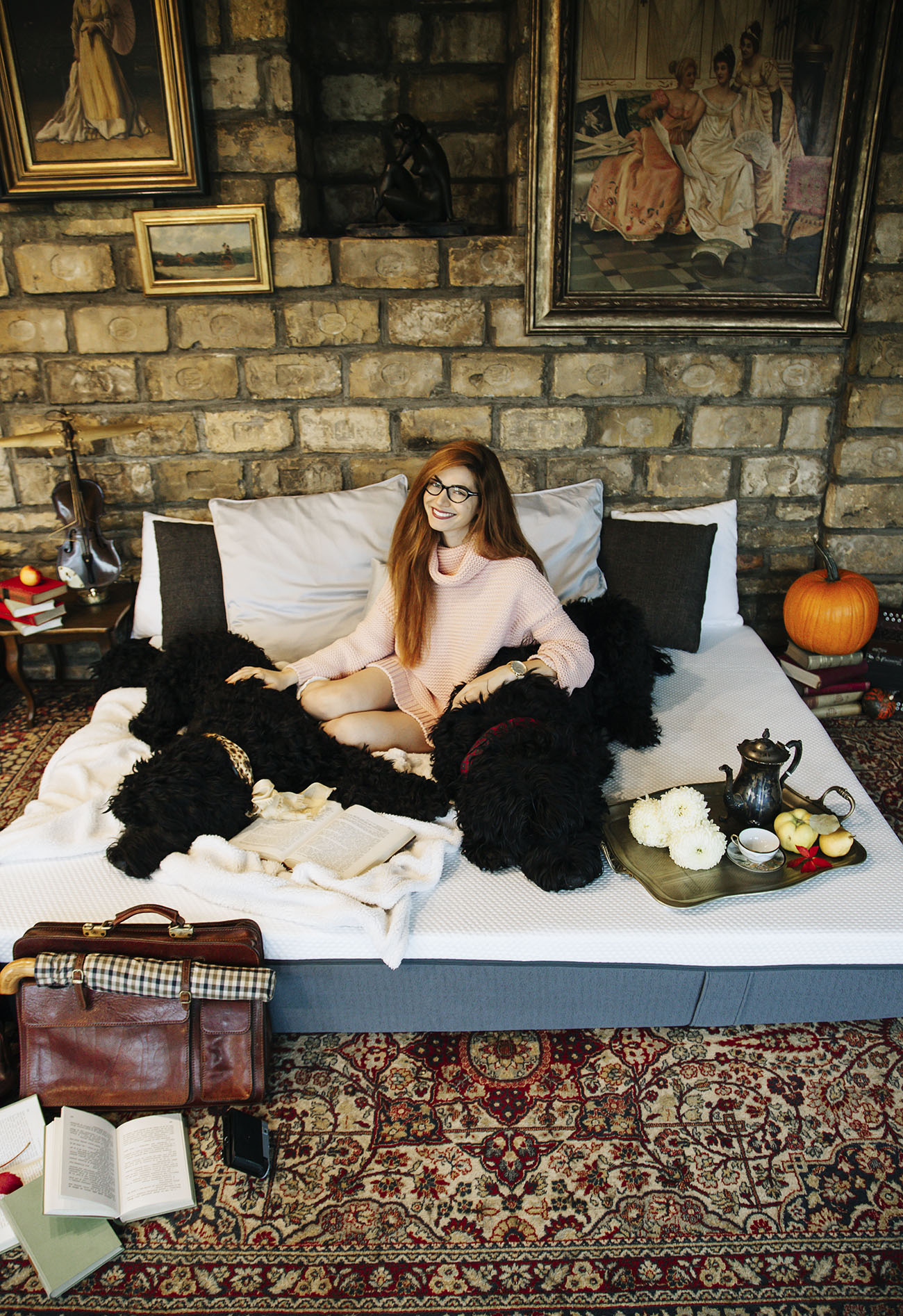 5 Facts about me – Una, the editor in chief of Vienna Insider Blog
1.Freedom is the most valuable thing for me. No matter what, I would always rather be my own boss, than have someone else have the control over my time and life.
2.Here types a genuine dog person. Dogs are incredibly special creatures, so full of love. I am so happy that we have three furry members in our family – our little Lea who is a miniature German Spitz, and two Black Russian Terriers that you see modeling on these pictures – Airon and Zara. My favorite thing to do is to cuddle with our puppies. And also with all other dogs that I encounter. 🙂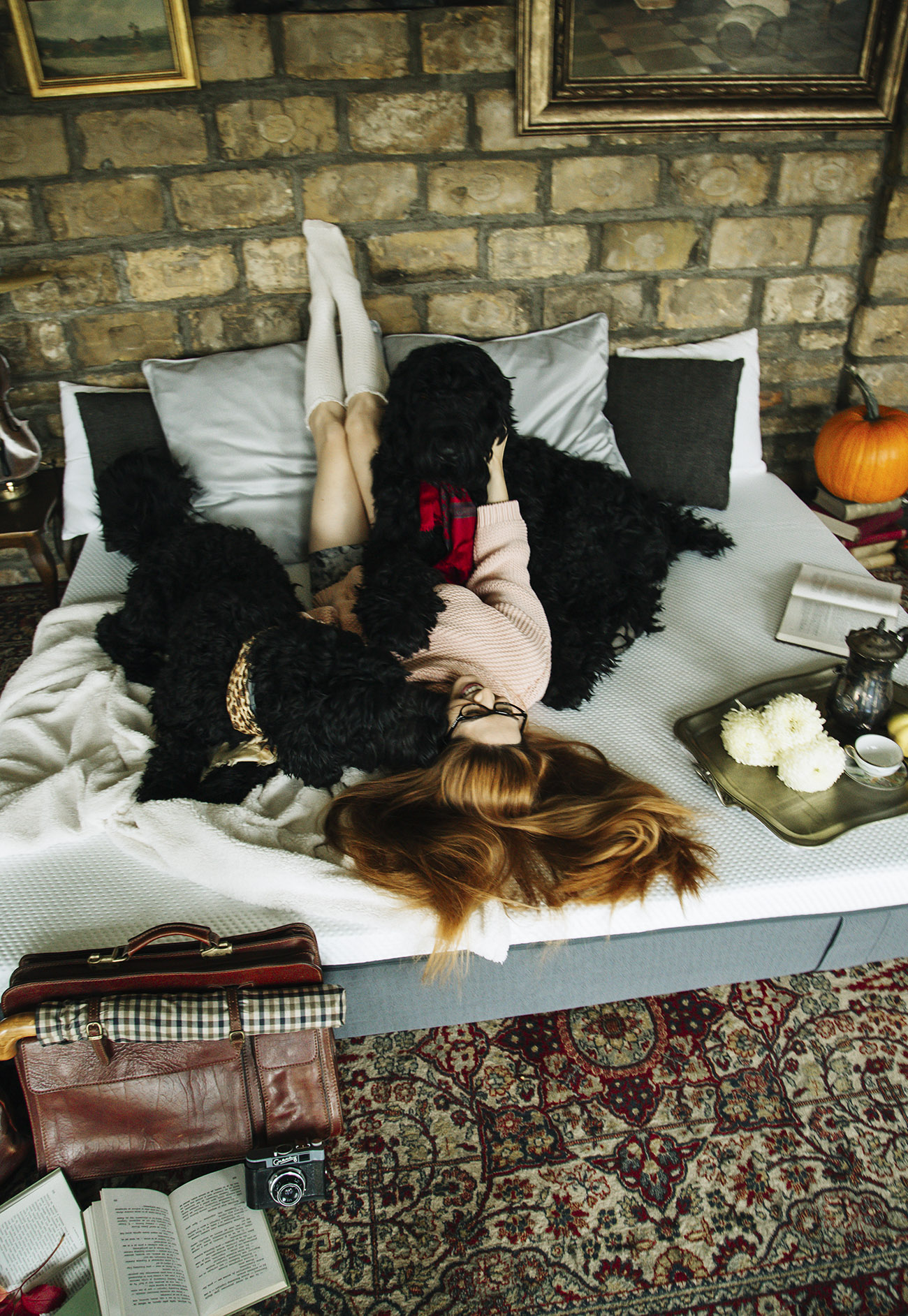 3.My mind is full of ideas and I am always thinking about something and making plans. Literary ALL THE TIME. 🙂 I enjoy exchanging thoughts with people and I am always ready and glad to help. I strongly believe that there is nothing we can loose by being thoughtful, doing well and helping someone.
4.My bed is like my office, since early school days. I do all my uni stuff, work for the blog, even the picture editing on the bed (I admit that is not so convenient, but still feels more natural to me than desk). I just find it so cozy to work in my little nest. For all these and of course the most important reason – sleeping well, having a comfortable mattress is crucial for me. Right after the first night Emma Matratze had all my heart, because it literary felt like sleeping on a cloud. Emma is made of several layers which make it so soft and comfortable. As soon as I lay down I instantly feel relaxed. After testing this extraordinary mattress for several weeks, I can really see the difference not only in the quality of my sleep, but also in my productivity. You know the feeling of getting up tired? I had this problem for a very long time, even though I have no issues falling asleep. It is not completely gone yet, but i guess thanks to Emma, in the past weeks I am waking up completely energized. My point is – never underestimate the power and importance of good sleep! This really has a huge impact on our daily lives. From my part I can really warmly recommend you to give Emma a try. There is actually an option to test the mattress at home for up to 100 nights! If you are not happy with it, you can simply return it and get a full refund. Now how honest is that? Emma arrived at our address within only three days since we ordered it and it was packed in a very practical way. Like a thick roll, perfect to easily transport to the bed, and once opened, it took it less than 5 minutes to transform to a huge mattress you see on these photos (just for the record, this shooting was staged in our living room, because I really wanted to have this brick wall in the background and create a kind of an autumnal scene. :)). The only problem that Emma caused me, is to get rid of the furry invaders Airon and Zara, who since this shooting happened, constantly look for opportunities to pop up there for a nap! So please do not even try the scene you see down below at home with your pets. Or you will seriously regret it. And end up sleeping on the couch.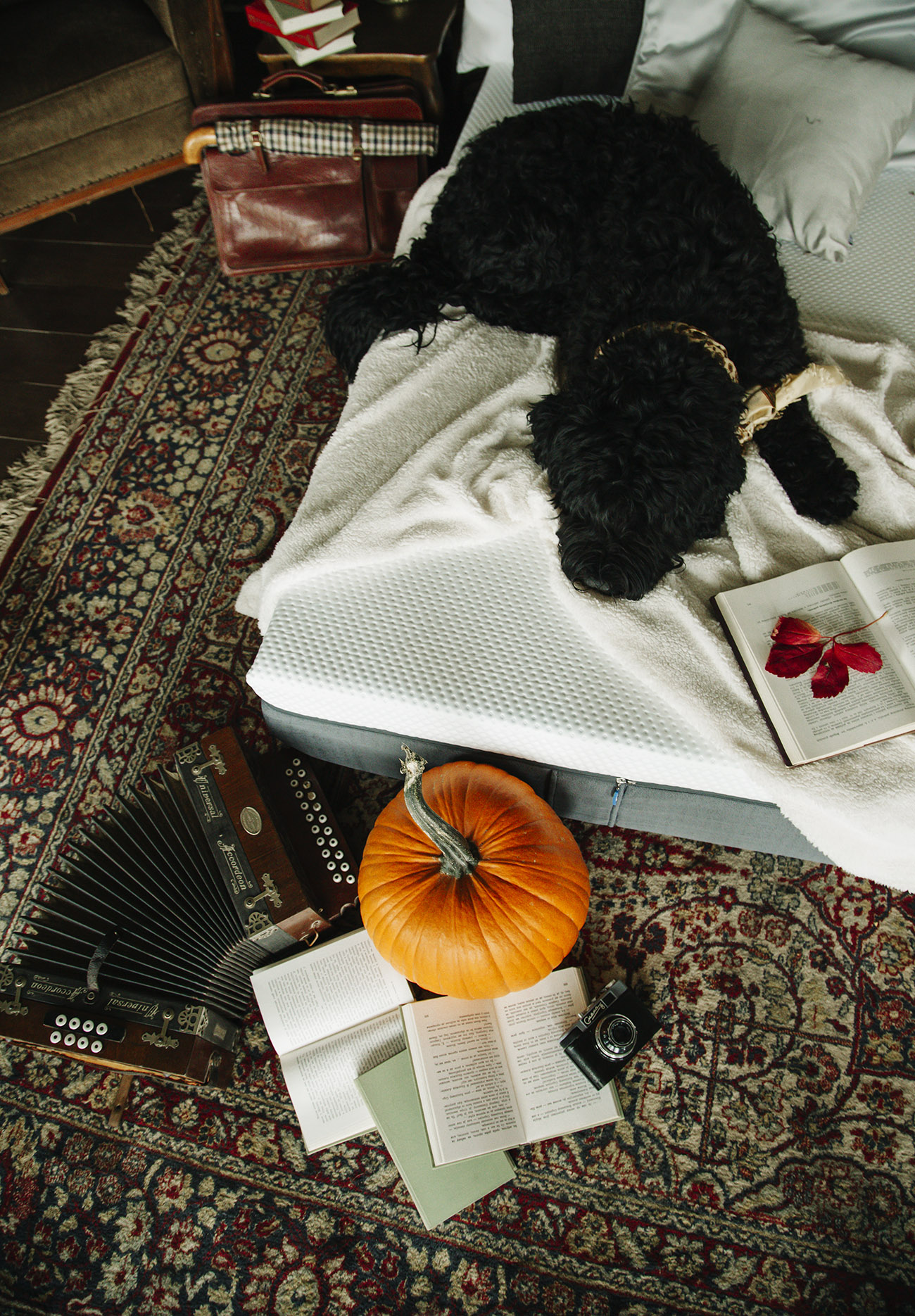 5.Learning languages is my passion. I am fluent in English, German, Russian, have advanced knowledge of Spanish, and basic knowledge of Italian and French. And I am also completely fluent in Bosnian, Croatian and Montenegrian, because they are almost the same as my native Serbian. 🙂
6. I have a PhD in procastrination. 😀 Just when the deadline is really close, I transform into Speedy Gonzales. I guess pressure is my greatest motivation.
7. I was never envious, self-centered and I am truly happy for the success of other people. From my heart I enjoy sharing, giving gifts and being generous. Cheapness, arrogance and selfishness are the personality traits that I can't stand.
8. Traveling is my favorite thing to do! So far I have visited 35 countries and more than 150 cities around the world (I keep track on this via Tripadvisor :D). Still counting and currently dreaming of Baikal Lake, Peru and Japan. 🙂
9. Family always comes first, along with friends that I consider my family. <3
10.I am a multipotentionalite. 🙂 Have you heard of it before? If not, you can listen to a TED talk here. Multipotentionalites are people with many interests, who cannot pick only one career. I always liked being a little bit of everything that interested me. By profession I am an anthropologist, specialized in anthropology of food, visual and digital anthropology. I am also a photographer, a passionate hobby baker and chef, a traveler, a blogger and a social media strategist. Maybe I can even say a social media expert, but I don't want to seem like bragging, since that is something I really dislike. I prefer to let the results speak of what I do. I know many things about social media, first of all thanks to my master thesis research, which is focused upon Instagram, visual communication and the phenomenon of social influencers. In the past few years I invested a lot of time in education on all topics related to social media marketing. I also learned a lot about it from practice and my work for many clients for whom I have been creating social media content, as well as designing and implementing their social media marketing strategies. With this all being said, now my patient reader, enough about me! Now it is time for your little reward for reading (or scrooling) until the and and move to my ultimate Instagram tips!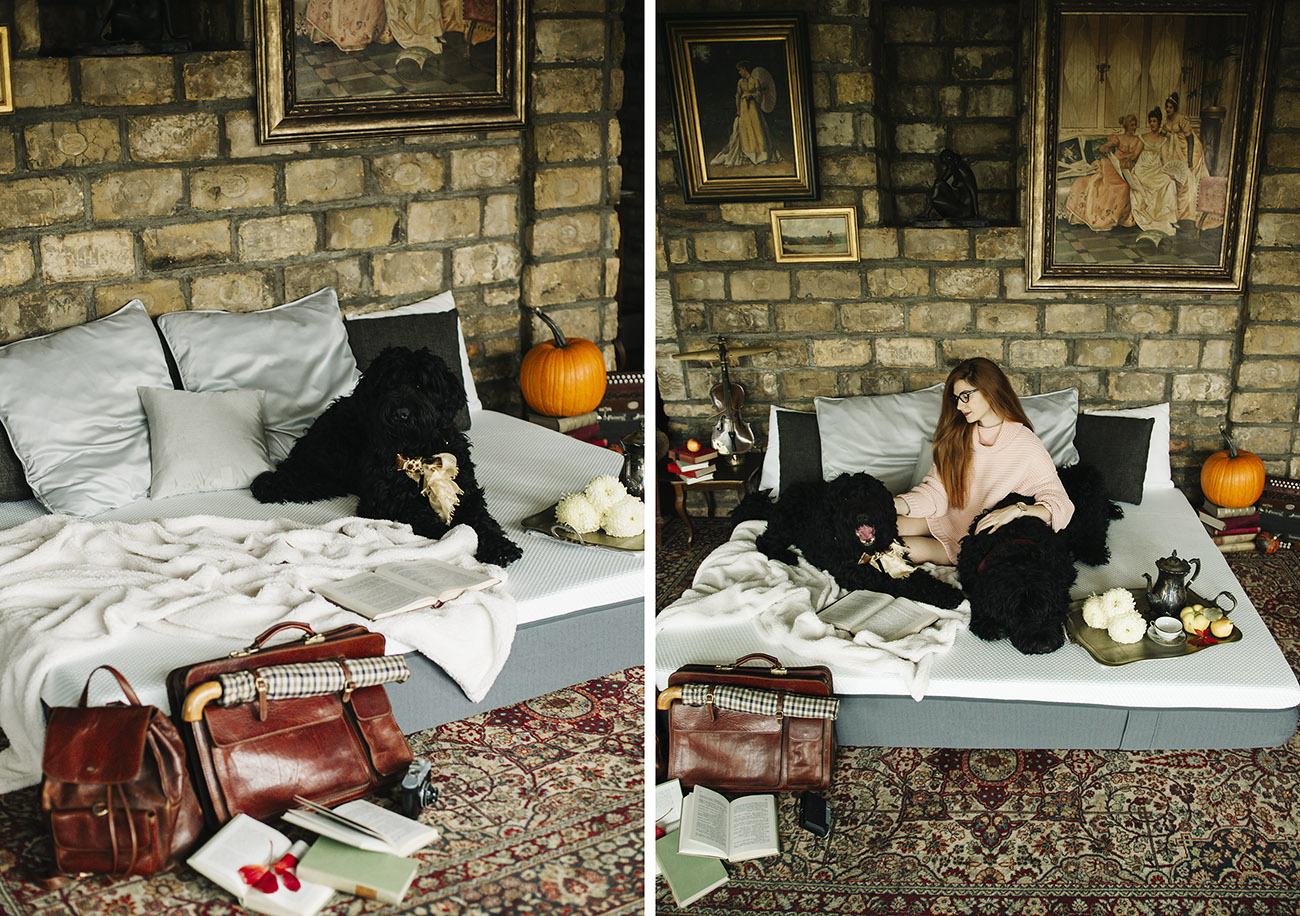 My Instagram Tips
1.Help people find your post by tagging the location and using specific hashtags. If you want to grow your audience, this is very important. Do a research about hashtags, in order to use the ones which actually make sense. No one will look for some long, strange hashtag, that you invented on your own. You can also check what big accounts and already experienced Instagrammers, that post pictures with similar topic and motives as yours, are using and make your own winning hashtag combination. So if you are posting Vienna related, travel or architecture stuff, check our @viennainsider and feel free to steal some solid hashtags. 🙂
2. Design your Instagram feed in a harmonic way. This is a very challenging thing to do, but you should try. Having an Instagram gallery that looks nice at the very first sight, will give any viewer a good impression and encourage him to click that follow button. Think about matching colors, order in which you post pictures with certain motives. Your gallery should tell a visual story as a whole. Picture editing is very important too, so in that regard I can recommend you VSCO and Snapseed, our favorite apps.
3. Pick your posting times wisely! Ask yourself – when can I expect my current and potential followers, to be on Instagram throughout the day. If you target business people, don't waste time posting at lets say 11 a.m, because most likely people are working at that time. Think about the times during the day you spend time on Instagram and post according to that.
4. Instagram is very moody, so be aware of the seasons, weather, holidays and so on. Feature pictures matching the season, since they will make the viewers feel the mood. And this always lifts your engagement rates.
5. Look for specific hubs – pages that could potentially feature your photo and use their hashtags or also tag them on your pictures. Getting featured is not easy, due to the high competence, but still it is worth trying and it will help you grow in an organic way. Remember the accent is on organic! Don't be lame and shop for fake followers. Dignity and reputation are way too valuable to tarnish for any sum of money or a few free products. Sooner or later, lies always get busted. So keep that in mind. I don't have anything against people asking for more followers, as some people that I know do decide to shop around for followers by using this free instagram followers app and that is fine. Many people want to be able to get their profile to as many Instagram users as they can, but this is something that I'm not that interested in as I want to get followers on my own accord. These tips are based on my opinion and my opinion only. So, if you want, you can buy Instagram followers, which is popularly a method that many influencers go for to boost their social media presence.
6. Post regularly, develop an Instagram routine. At some point, especially as your numbers grow and Instagraming starts consuming even more of your time (we all know how long it takes to create all those pictures), you will probably start feeling a certain pressure. What to post, find a new location, how to be even more creative, how can you make your photos more attractive? As an example, you may use product photography backdrops for taking pictures of food to make it look more appealing. Add on that all the issues that the new Instagram algorithm caused to users who don't pay for the Instagram ads, or don't have a business accounts. By that I mean that photos are not shown in chronological order as it used to be, so many of your followers won't even see your new post in their news feed. Then rumors about the shadow-ban and a lot more. It is normal that after facing all these issues you start being lazy to post, because the recognition you get for your work, probably decreased due to lower engagement rates. This is displayed in number of likes on your pictures, comments and new followers that you get. The only thing that I can tell you in this case is – don't give up! Don't stop posting, because your followers might forget about your account and the algorithm will bring you even more down. Instead post in similar times every day, because this will make people used to seeing your new post. Keep up the good work, ignore the numbers (as much as you can) and focus on quality! Stay positive, believe in yourself and you will see that this will pay off. It might just take time, so arm yourself with patience.
7. Engage and socialize! Don't forget to reply comments, engage with your audience, like their pictures and explore new accounts. Enjoy meeting new people through Instagram because that is one of the best things about this application. A chance to encounter people with similar interests, all over the world and get inspired by their beautiful work! And if you haven't been to your local Insta meet yet, don't wait any longer. I personally met many nice people and did very cool things on meet ups organized by Igers Vienna. Almost every city nowadays has its own Igers community, so make sure to check what they do and don't be shy to go to one of the Insta meets. I am sure you will have fun experiencing the offline dimension of Instagram!
That is it for now! I hope that this post was interesting for you! 🙂 And I guess so far you also learned the most important fact about me, that was not stated above – I love to talk and can do it on and on! 😀 But you have to forgive me, because I really always try to make at least part of what I say useful and helpful for the people who listen or read. Hence I hope that you dear reader managed to learn something new today! 🙂
Thanks a lot for stopping by!
xoxo,
Una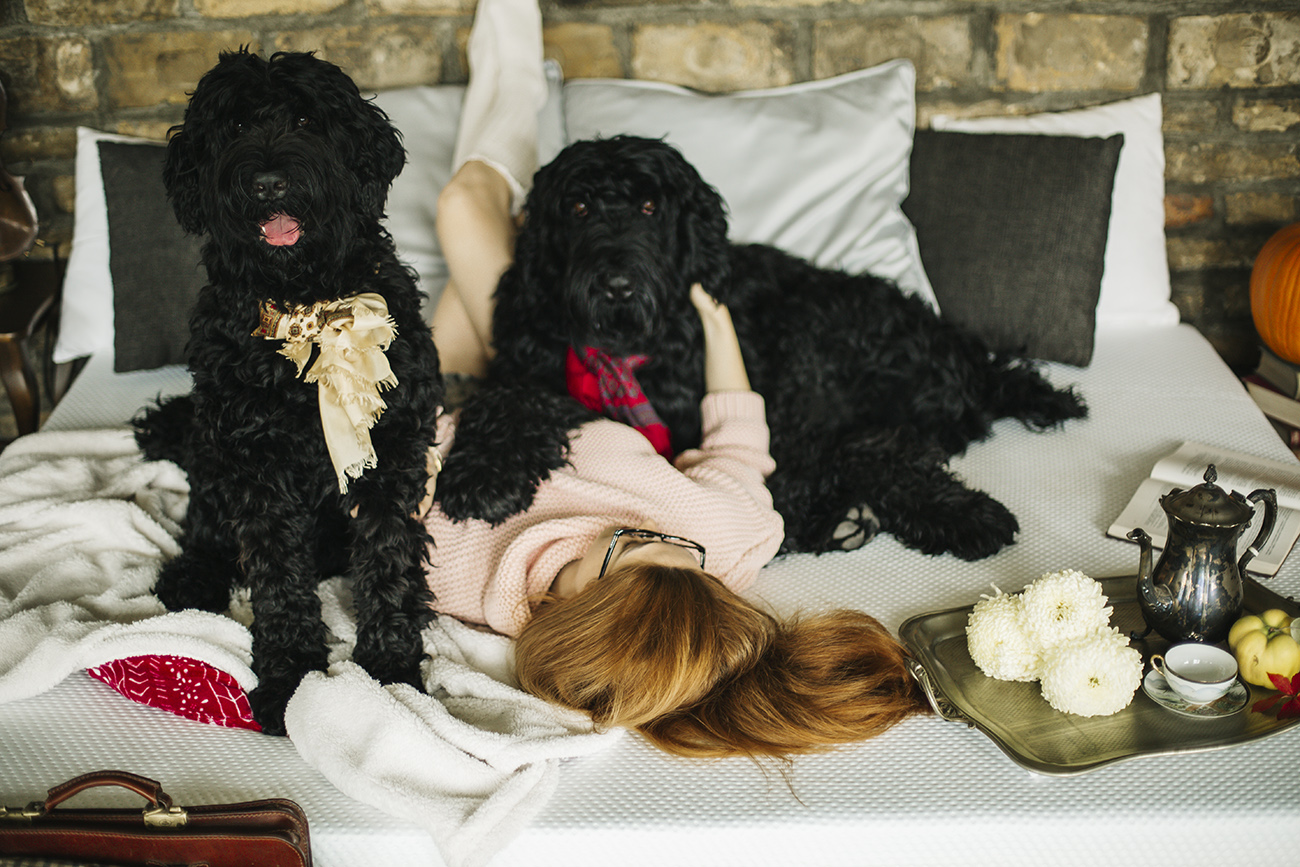 And a special note that Airon and Zara made me write to Emma team: Please start producing dog beds asap! And don't forget to make them big enough, since these two will be your first customers. 😀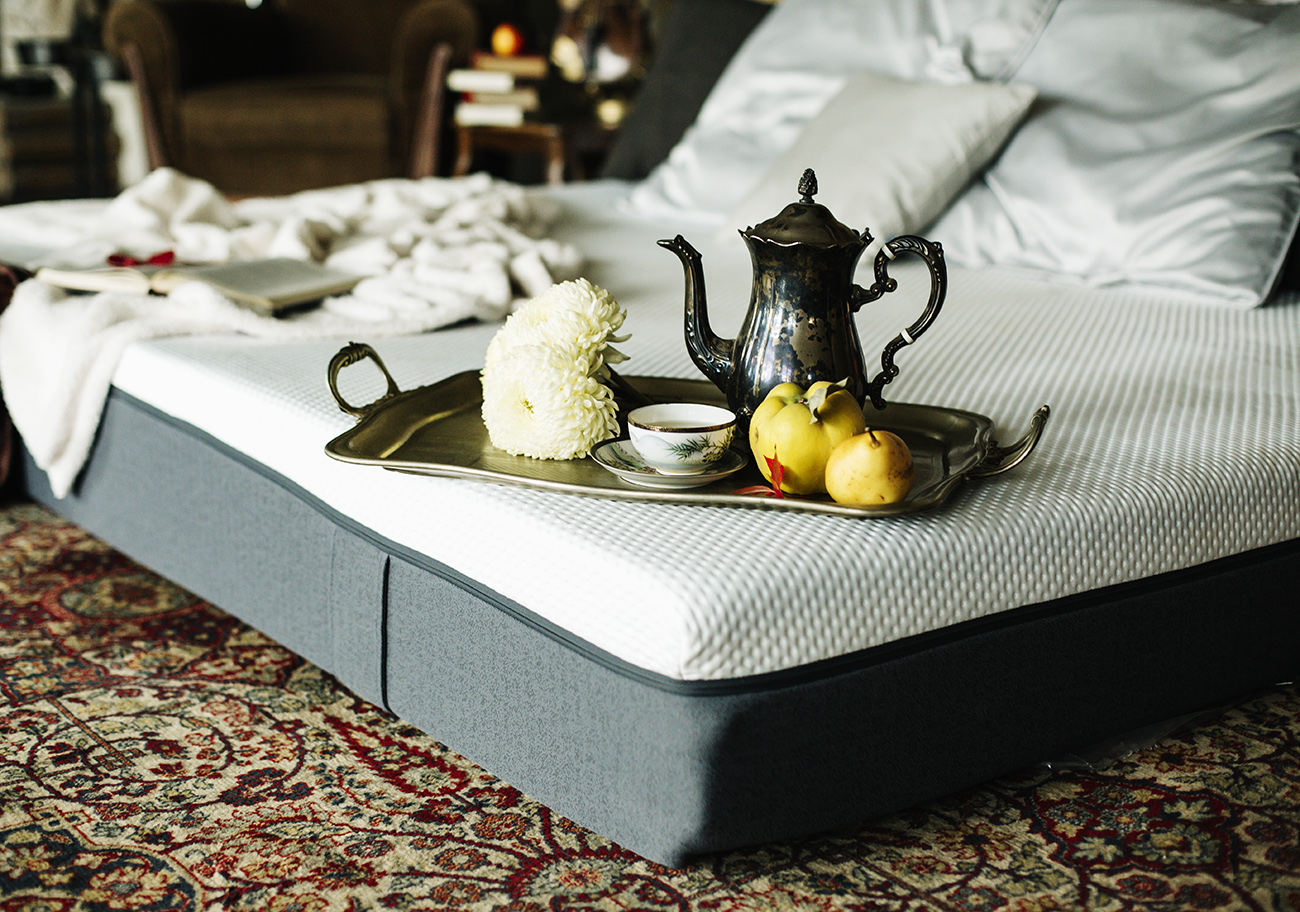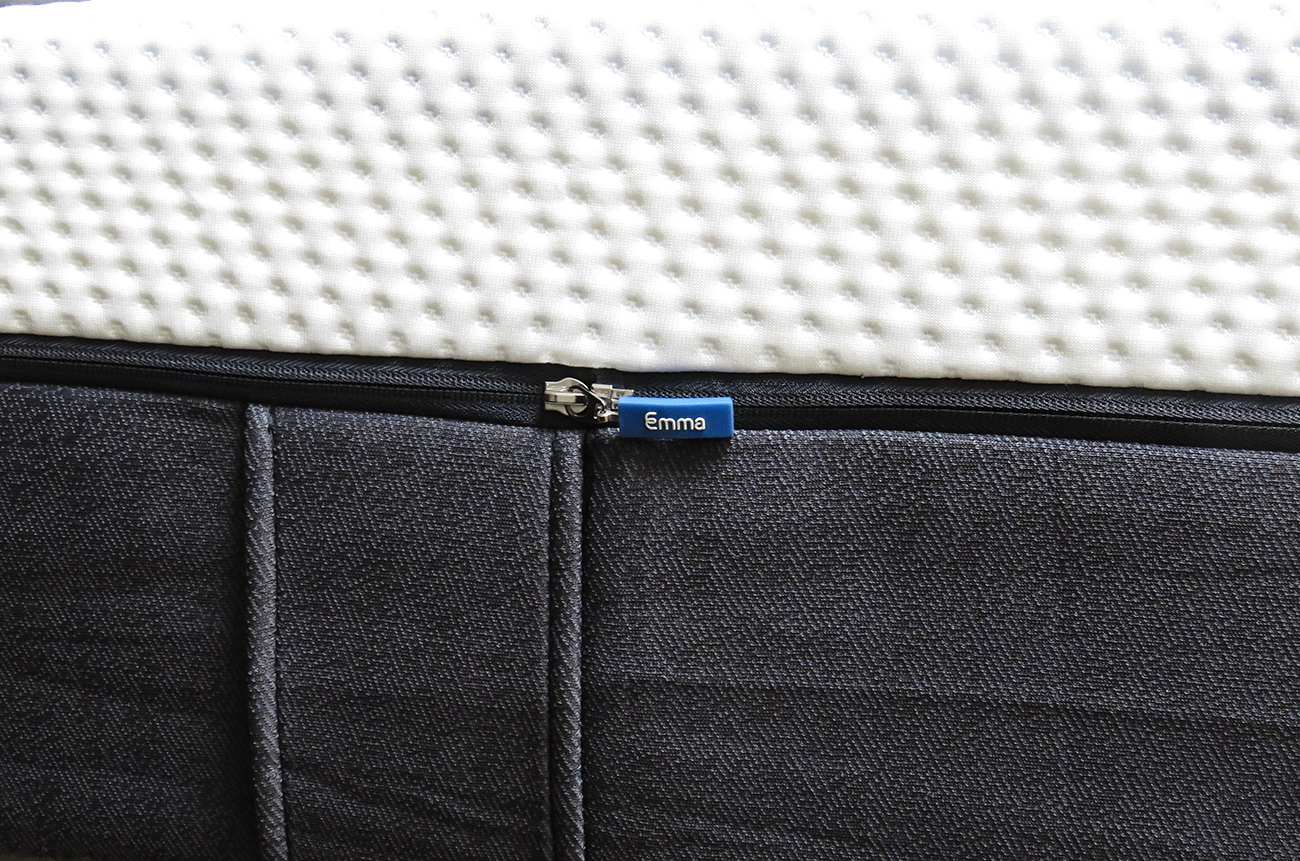 This post was done in a friendly collaboration with Emma Matratze.