Good weather is here and so are our tips for top 10 places in Vienna to chill this summer! 
This time I have just some brief tips for you, so that you have weekend inspiration. Come back for pictures a bit later, I need some time to locate all of them on my hard disc! 😀 Most of the places linked, are already spots we blogged about, so click the link to learn more about them.
Click here if you want to read about top picnic locations in Vienna (i.e. more gorgeous parks and gardens). Now off we go!
Editors note: this post was published first in April 2019, this is the edited, updated version.
> Top 10 places in Vienna to chill this summer
1. Heldenplatz and Volksgarten – heart of Vienna with the scent of a rose. Volksgarten is especially gorgeous this time of the year, when roses are blooming. Mind that most roses bloom in June, however there is always some blooming bush until autumn.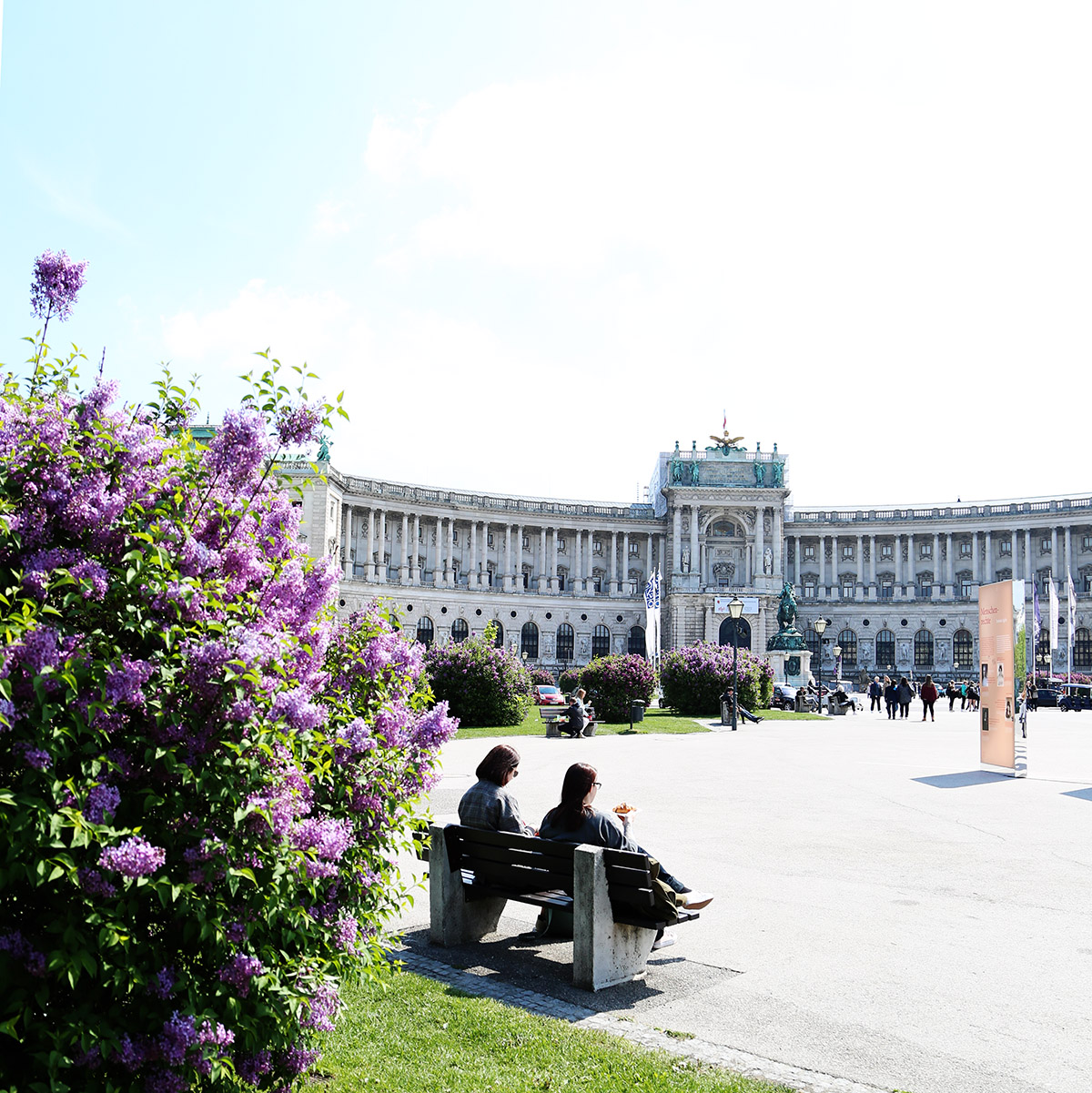 2. Franziskanerplatz – in the heart of the 1st district, but a bit hidden. Gorgeous little square with a vintage vibe. Go to Kleines Cafe to chill like a local.

3. Next to the peony bushes in Burggarten. Or if you don't want to be on other people's pictures rather move under the huge magnolia. Have in mind, that peonies bloom only in late April and during May. However anytime of the year is gorgeous in this garden.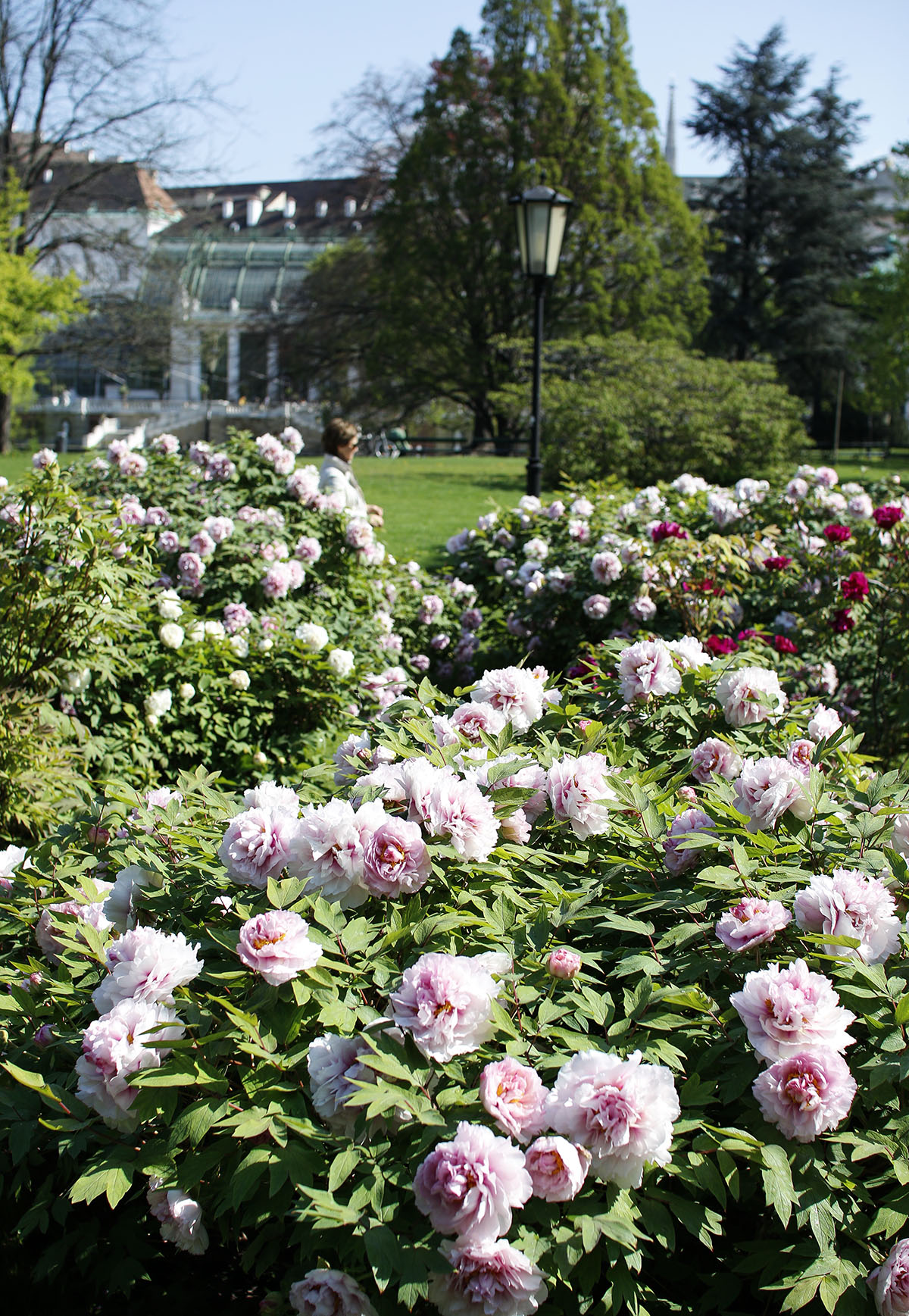 4. The terrace of Palmenhaus in Burggarten. Great brasserie, nice service, ideal place for drinks with the view to the garden.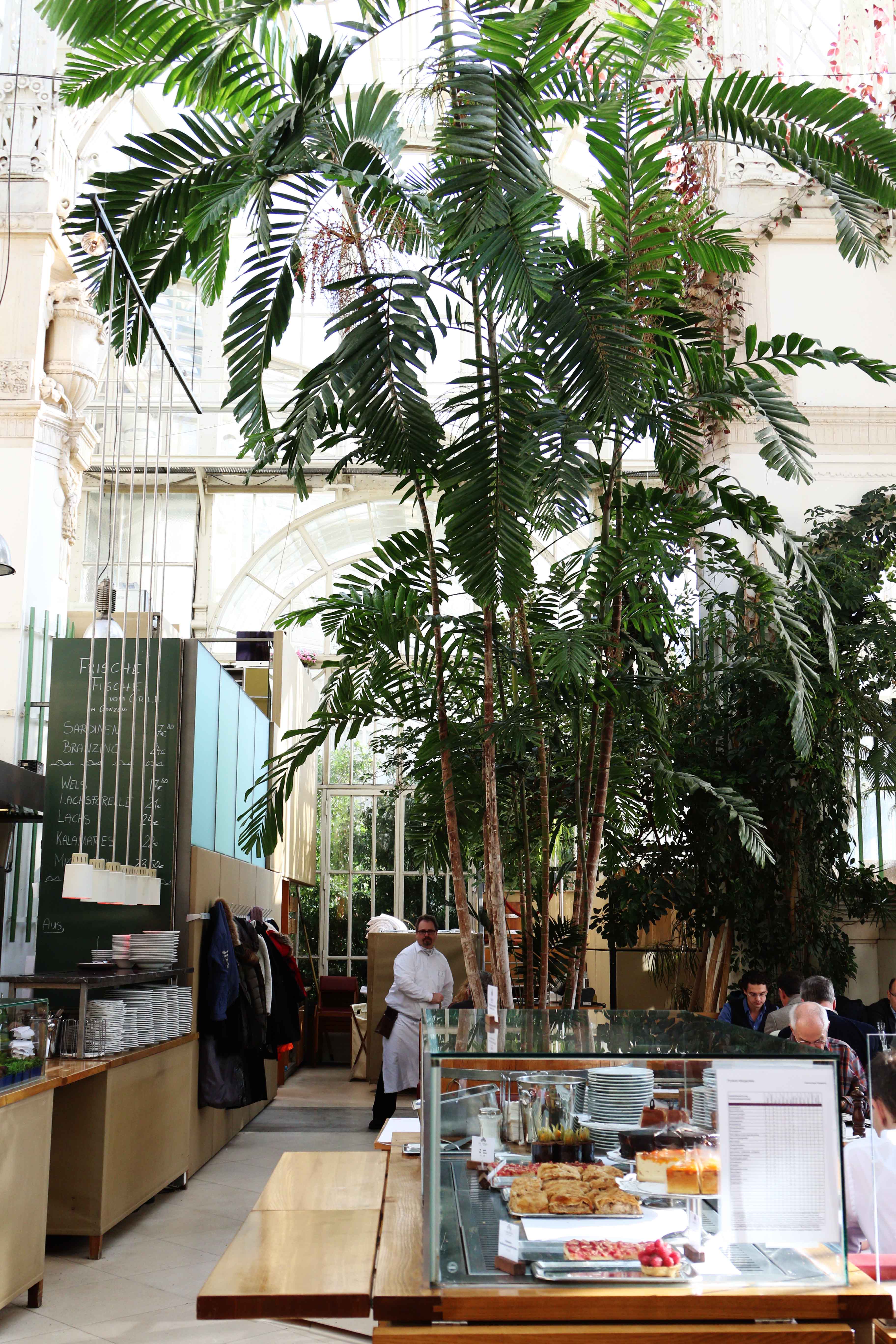 5. Garden of Palais Liechtenstein in the 9th district. Peaceful, gorgeous. Imperial Vienna vibe minus tourists.
6. Botanical garden next to Belvedere. Gorgeous little garden, open entrance, there is always something blooming there.
7. Where else then Schönbrunn garden! Have a tasty break at cafe Lantmann's Jausenstation, or treat yourself with some delicacies uphill in cafe Gloriette. They serve Sunday brunch, so if you wish to have a meal with the ultimate imperial view, you know where to go.
8. Lainzer Tiergarten – huge space, nature pure, you can even spot wild animals, hike, or heaf over to dreamy Hermesvilla… Endless options! At the cafe at Hermesvilla you can also have brunch.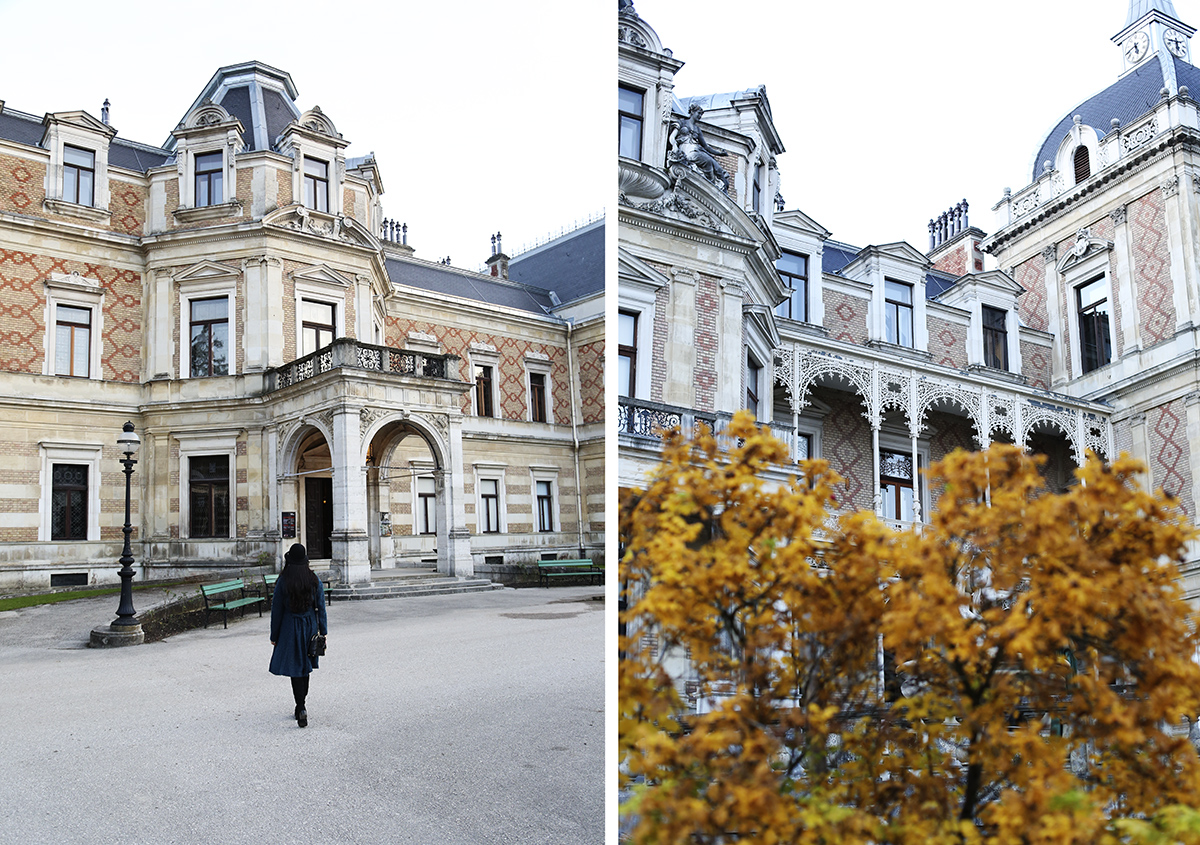 9. Klee am Hanslteich – one of our favorite restaurants in Vienna! A genuine insider spot, in the 17th district, located on a little lake, ducks swim around you while you are having lunch. Sublime food, great service, food, everything! Address: Amundsenstraße 10, 1170 Vienna.
10. Atmosphere Rooftop Bar of Ritz-Carlton Vienna -great open air bar with gorgeous Vienna view (at the picture below)! Strandcafé (in the 22nd district, with Vienna skyline view, one of the best ribs in town – if you are a meat eater), all the cafes at St.Ulrich's platz in the 7th district (hipster vibes)… or for beach vibes some of the many bars on the sand close to Schwedenplatz, next to the Danube canal.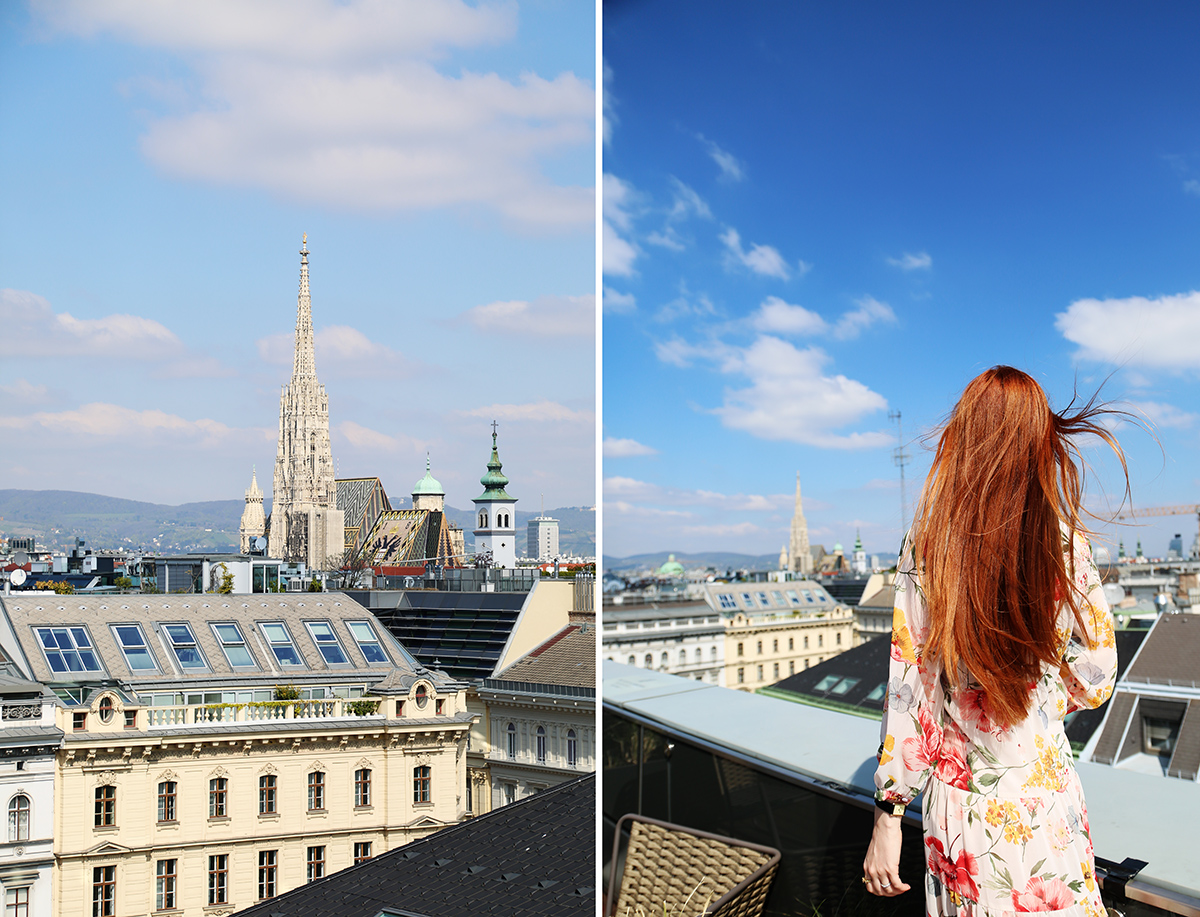 And the list goes on and on but i think this is enough inspiration for this and many upcoming weekends!
Happy chilling and thank you for reading!
xoxo,
Una