And at last spring is here! New beginnings, new trends and clothing items that I have been accumulating during the past months, are ready to be worn. Last winter was way too cold and I couldn't be happier to finally get rid of the thick layers. Today's fashion talk, inspired with Editorial by Zalando, is all about a fashion flashback.
I guess everyone knows about Zalando, one of Europe's leading (if not the leading) platform for shopping and fashion inspiration. Actually the very first online shopping when it comes to shoes and clothes, Una and I did was through Zalando, like ages, ages ago. But back to the point, for those of you who might not know yet, Editorial by Zalando is conceptualized like an online magazine, where you can read about the latest trends, get inspired, learn how to pull off some bolder – trickier outfits (such as denim on denim for example), or what I especially love, read the articles about fashion flashbacks. Because after all, fashion is in a way always about things from the past that circulate, and sooner or later, reappear. And exactly a fashion flashback is our topic today – we are talking about fishnet tights! 🙂
Did you know that are fishnets are more than 100 years old? You can read more about their long history here. The first memory I have of these tights dates back to the end of nineties, when our mom used to wear them. Her outfit used to be mostly black and simple, with fishnets adding the dash of elegance and femininity. Their revival differs quite a lot from how ladies used to style them back in the nineties. Fishnets under distressed jeans may sound crazy, but once you put the outfit together really works! At least for me. 😀 How do you like it? Is it nay or yay? 🙂
Hope you will enjoy the photos Una took of me in front of one of our favorite buildings in Belgrade – recently reconstructed "Geozavod" or Belgrade Cooperative.
Hugs,
Isi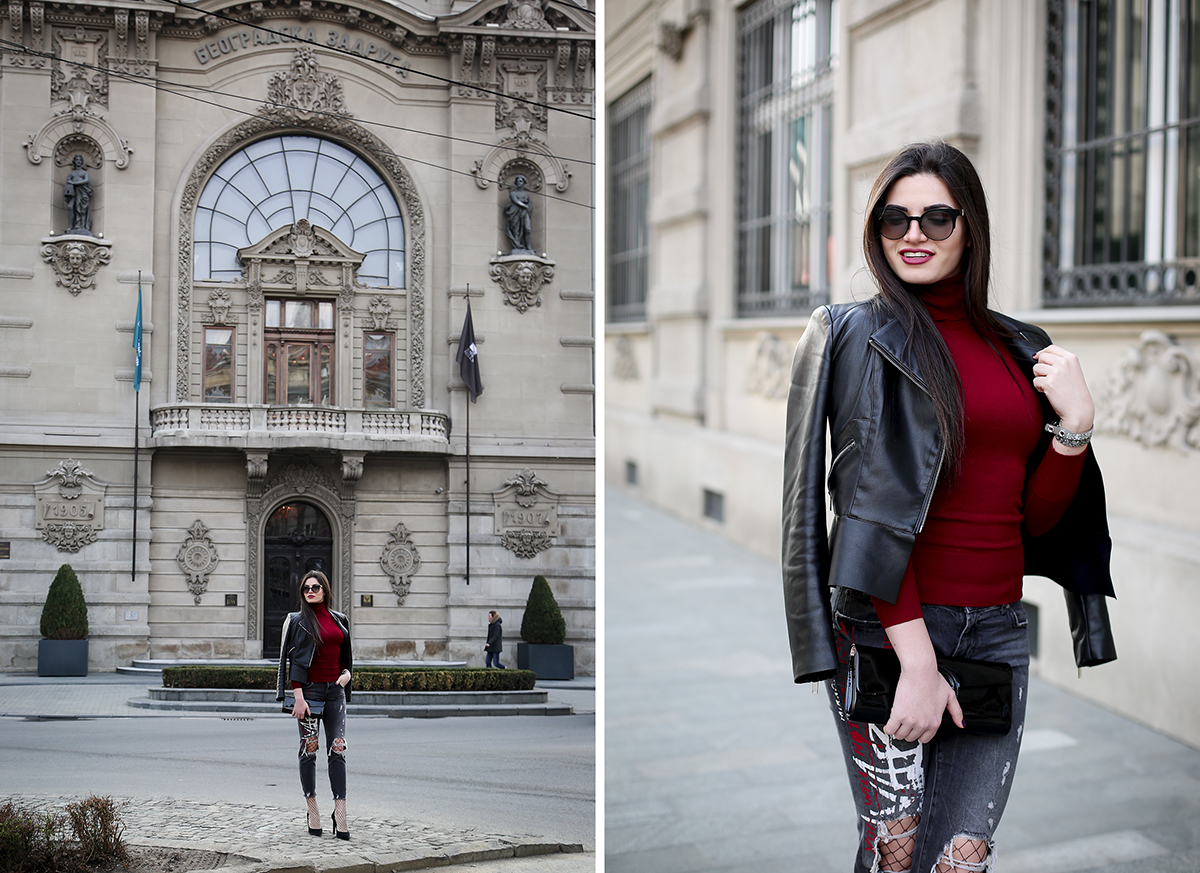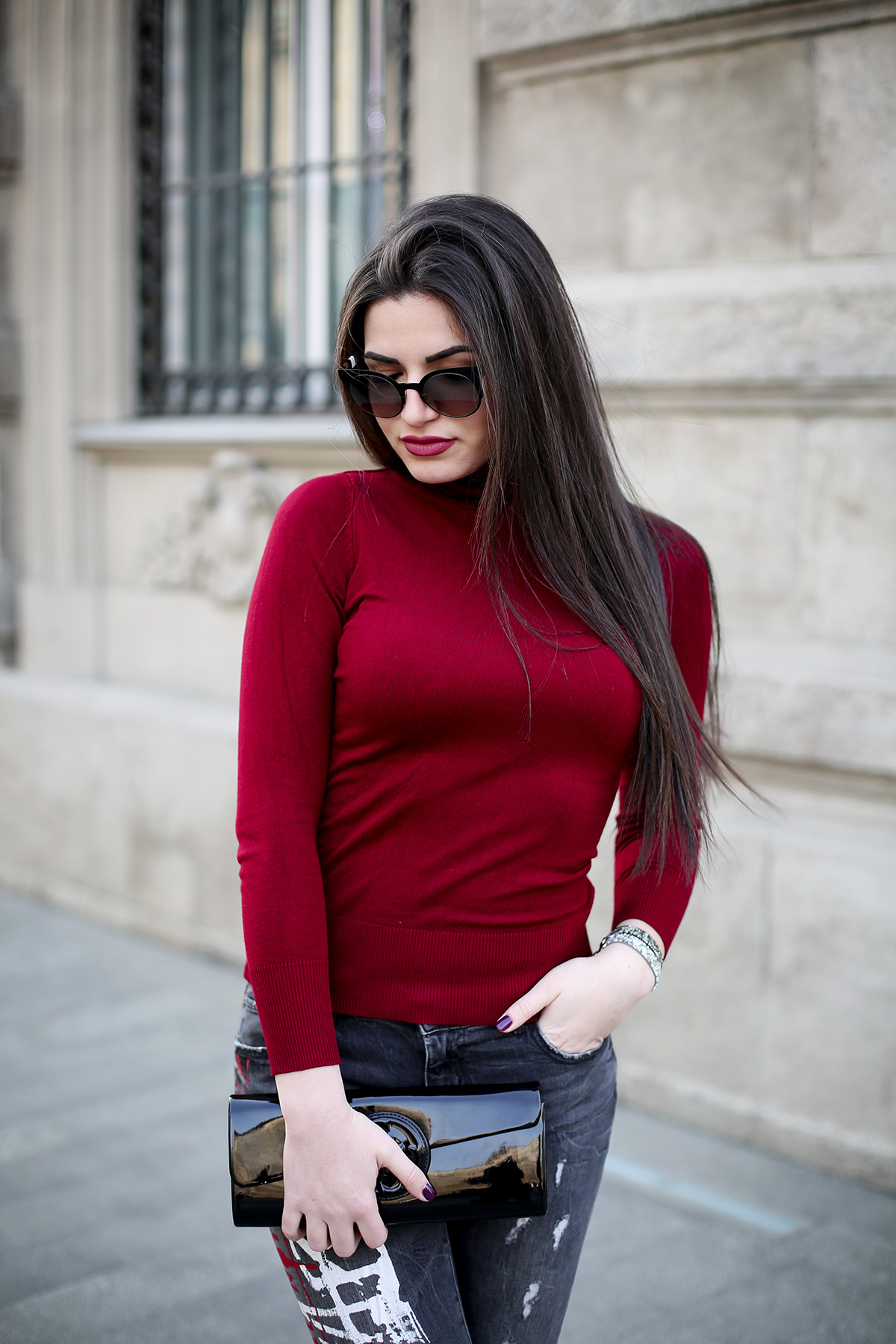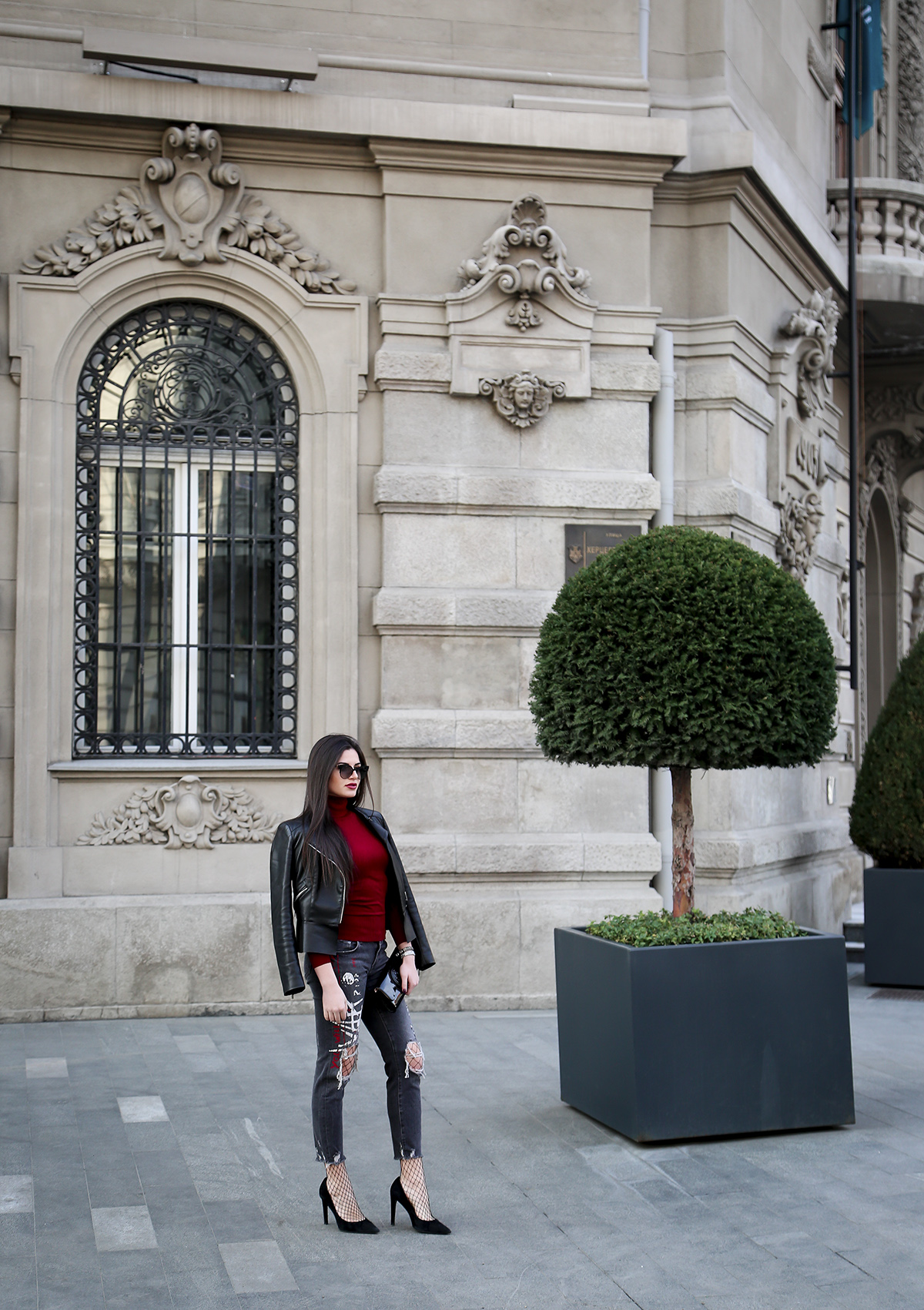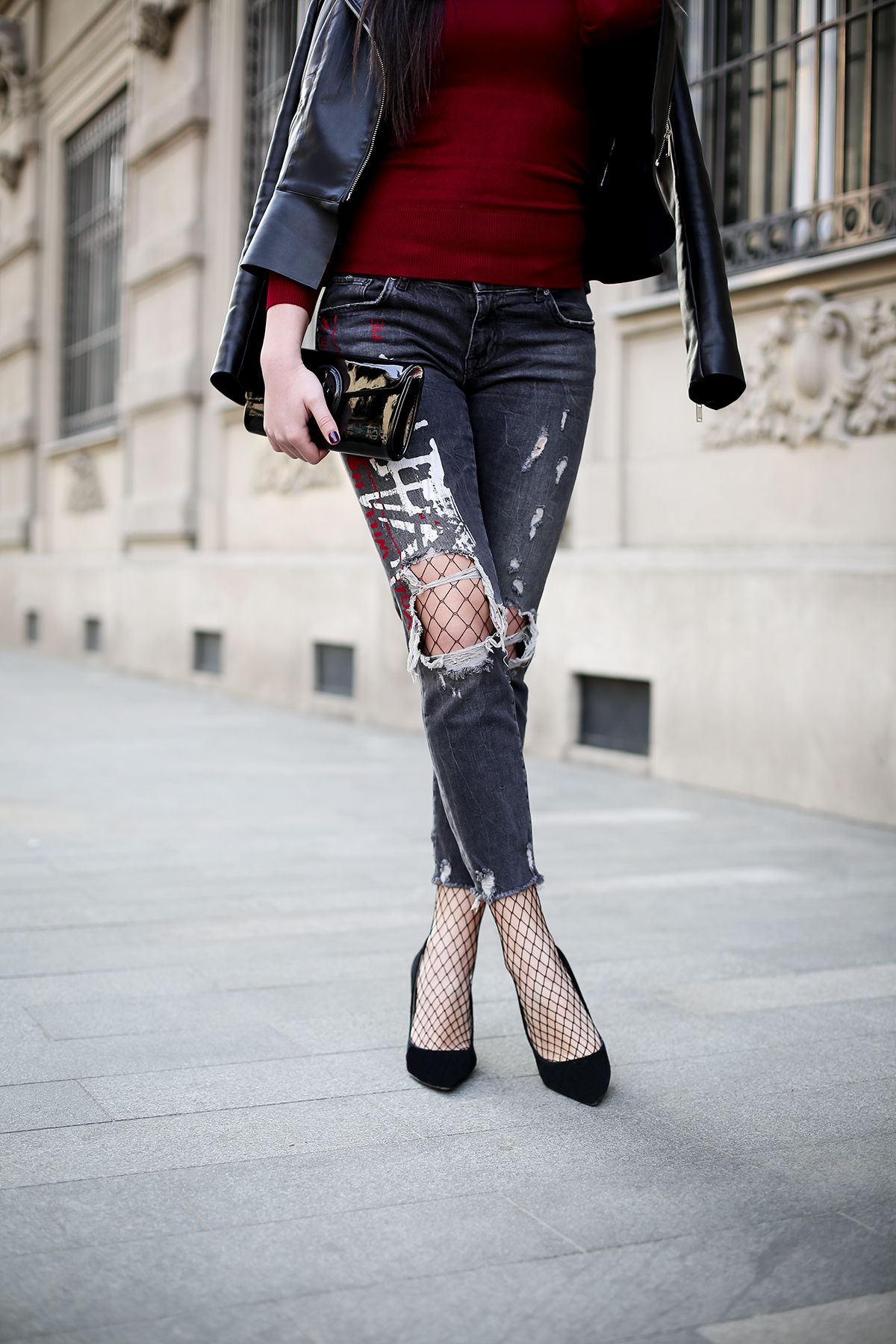 Outfit: Everything Zara, except Swarovski Bracelets, Guess Bag and Fendi Sunglasses 🙂
In friendly collaboration with Zalando.