An ideal Sunday has to include a brunch with our dearest people.  A while ago we were invited to a brunch at Graben 30, a new place in one of our favorite streets in the very center of Vienna.
After having visited this gorgeous restaurant-bar, we can say first of all, that in our opinion a place like this was exactly what the heart of Vienna lacked. A new, modern and sophisticated restaurant with perfect service and stunning view of some of Vienna's most beautiful buildings. Traditional Viennese restaurants are something very unique for the Austrian capital and we love them. But a dash of modernity is always refreshing.
As huge fans of pastel colors, we instantly fell in love with the interiors of Graben 30, that totally deserves a spot in our list of the most instagramable cafes and restaurants in Vienna. It is a mix of several modern styles. The centerpiece of the lounge is an eye catching bar, then there is a spacious restaurant, with pastel colored armchairs and a view of Graben street (this was our favorite). On the top floor there is a smoking lounge with equally beautiful view.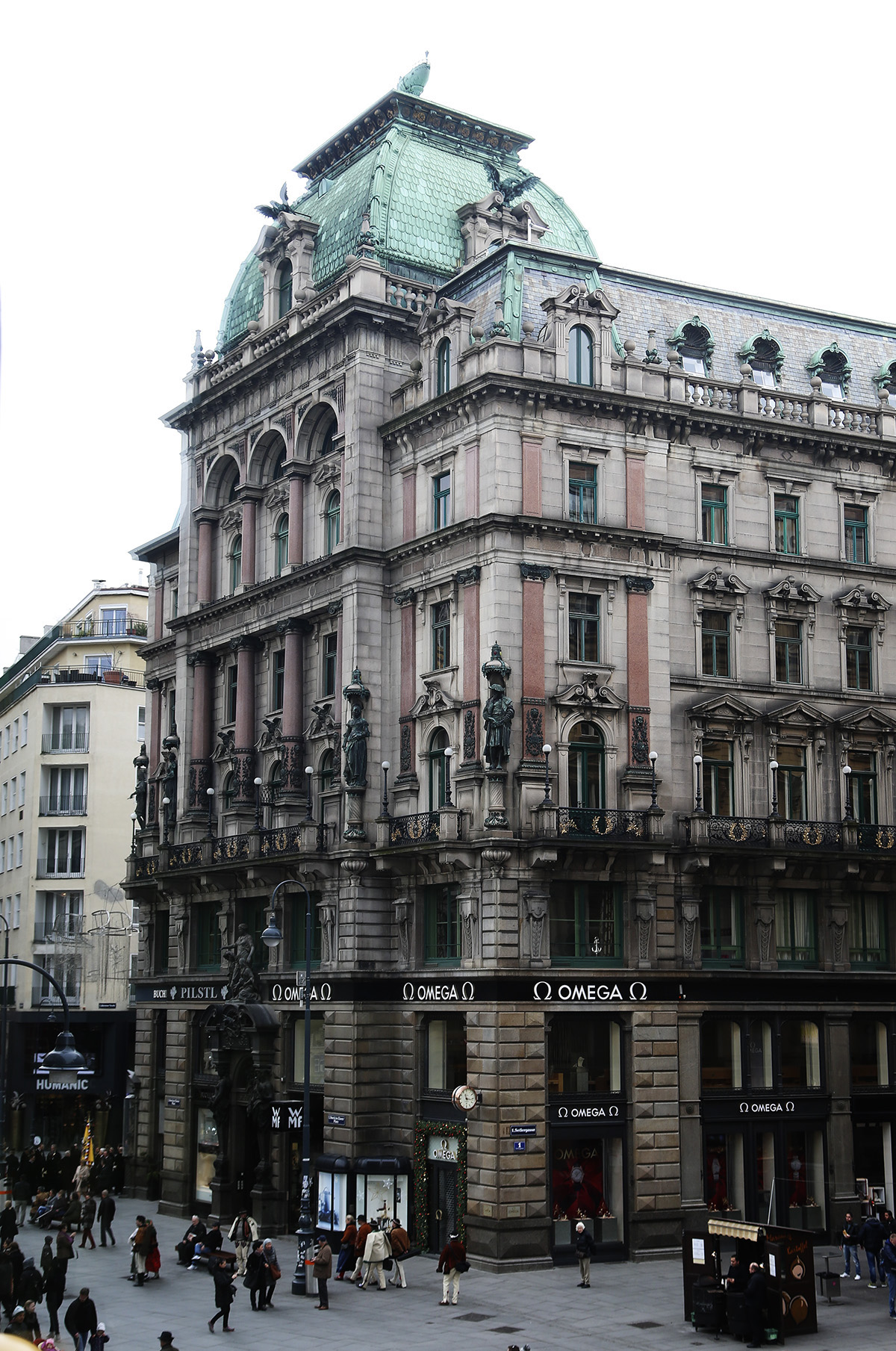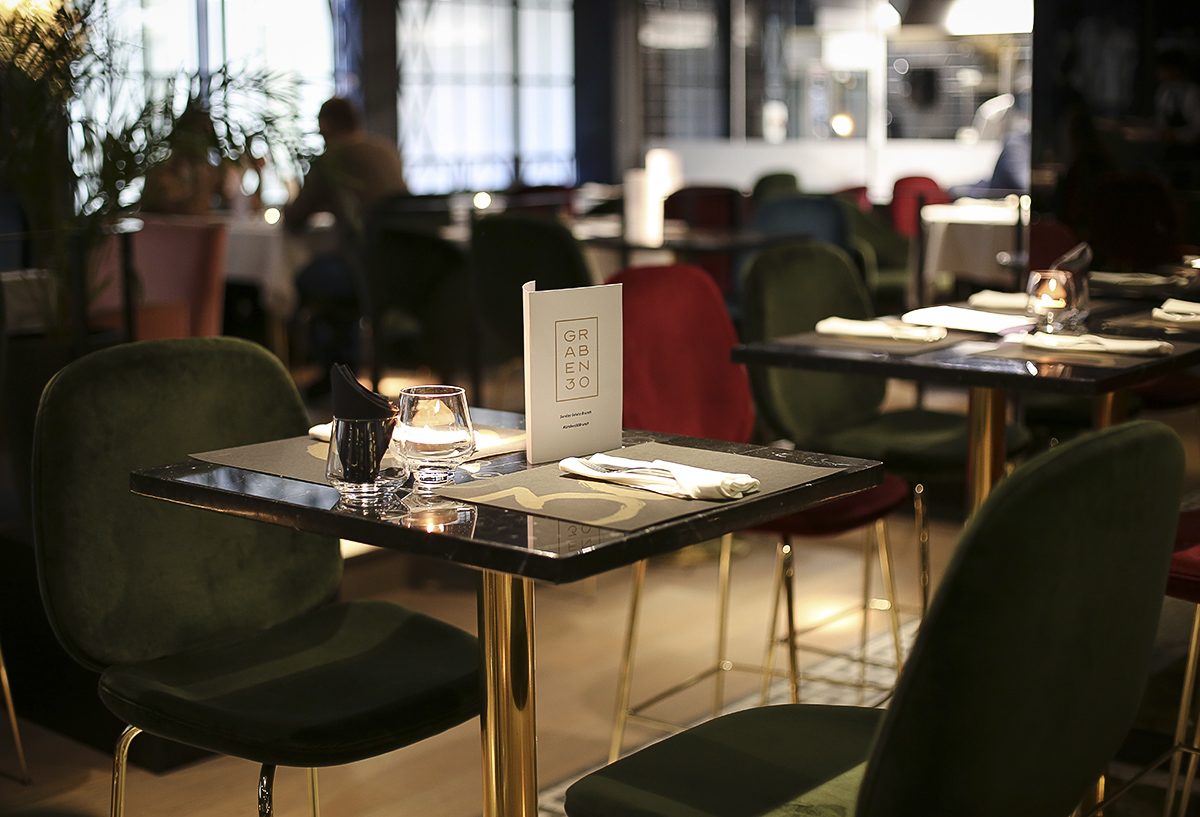 The food concept at Graben 30 is fine dining. We tried several delicious dishes, drinks and smoothies. When it comes to smoothies they were probably the best we had in Vienna so far. You could really taste that they are made with top quality ingredients.
The service was also what you would expect for a place with an image like this – a young, dynamic team, everyone was very friendly, AND even happy to be photographed! A true miracle for Vienna! 😀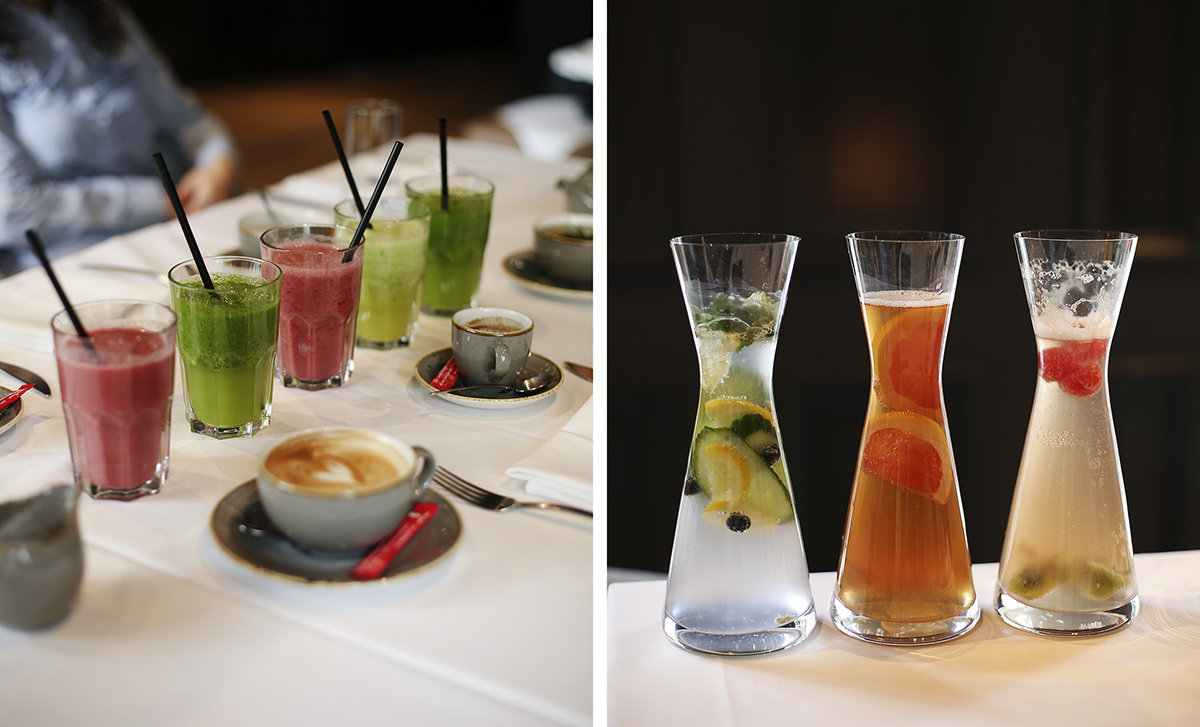 Brunch at Graben 30 was a really great gastronomic experience in a beautiful atmosphere and top service. Hereby we would like to thank their team for inviting us along with our friends! This was the first blogger event so far, where we were allowed to bring our friends, which made our time there especially enjoyable. Hanging out with other bloggers is of course also always nice, but we can't deny that the feeling is totally different if you are somewhere with people close to you. It just creates a more intimate atmosphere and makes us happy for being able to share some nice moments of blogger life, with the people who represent a very important part of our Vienna Insider team. <3
We are sure that anyone into fine dining and beautiful places will know to appreciate and enjoy a place like Graben 30, as much as we did.
xoxo,
Una and Isi
PS: This post was not sponsored. Thanks for stopping by! <3
Graben 30 
Address: Graben 30, 1010 Vienna
Website