Nothing depicts the glamour of Vienna as the ball season. It feels like suddenly finding yourself somewhere in the past – you notice people walking around in those gorgeous outfits, all excited, on the way to those incredible locations where they dance, have fun and mingle. Now tell me, have you ever been to a ball? I will reveal you a little secret… There is few months left until the very first ball of your Vienna Insider – the Golden Masquerade at Hilton Vienna Plaza.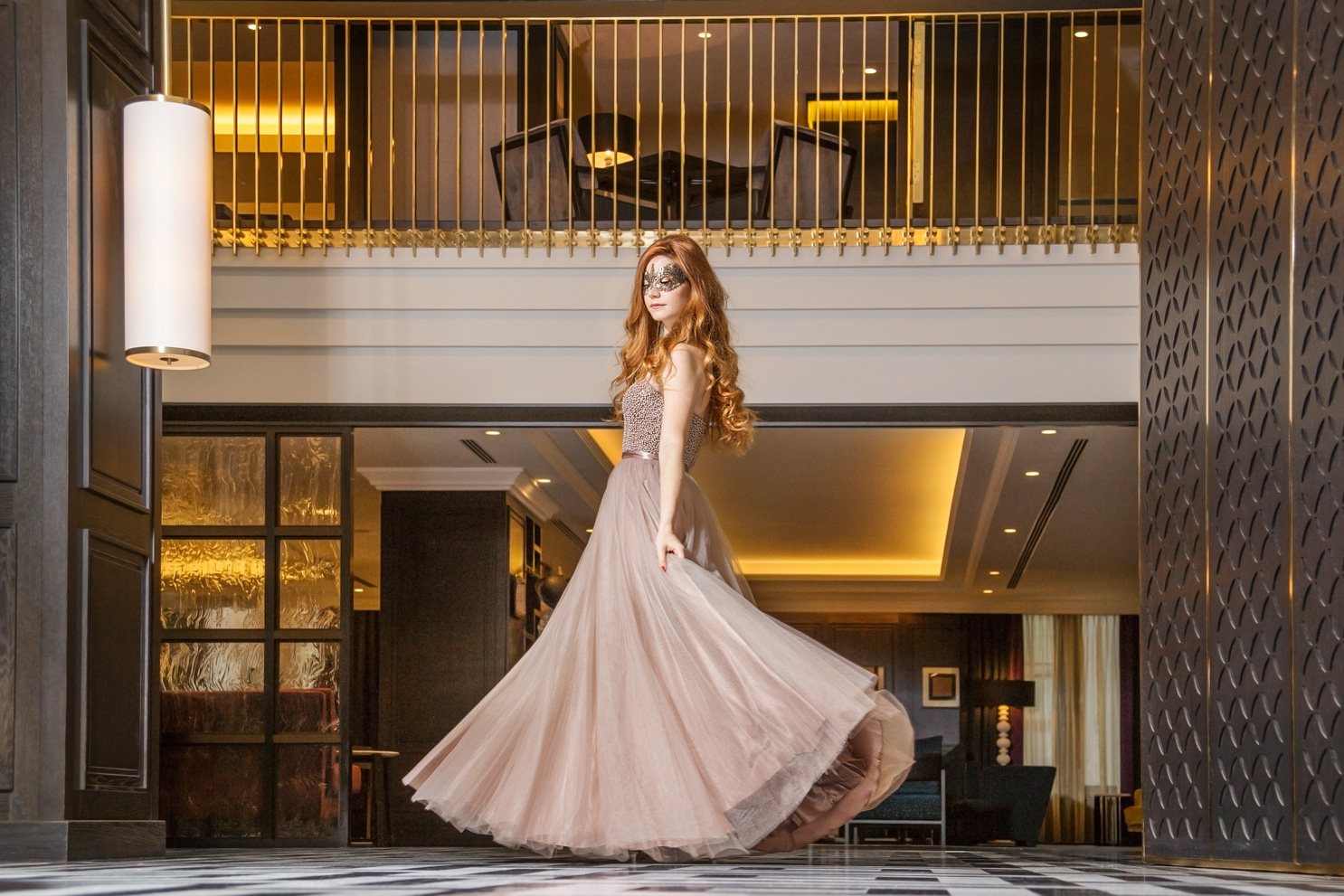 Even after all these years, there are still things that I haven't done in Vienna, and going to a ball belongs to one of them. As someone who actually doesn't like dancing, I am quite picky when it comes to events like these. It takes more than just a ball on a nice location to awaken my curiosity and convince me to join. What I like in this regard is to have a themed, fully organized and planned event with enough entertainment for non dancing people. Something including great atmosphere, photo motives (as a photographers yes, also on elegant events, I carry a huge camera with me :D), delicious food (this one is really a must!), nice music for the overall feeling. And if it is covered with a veil of mystery and a touch of fantasy, you can for sure count me in!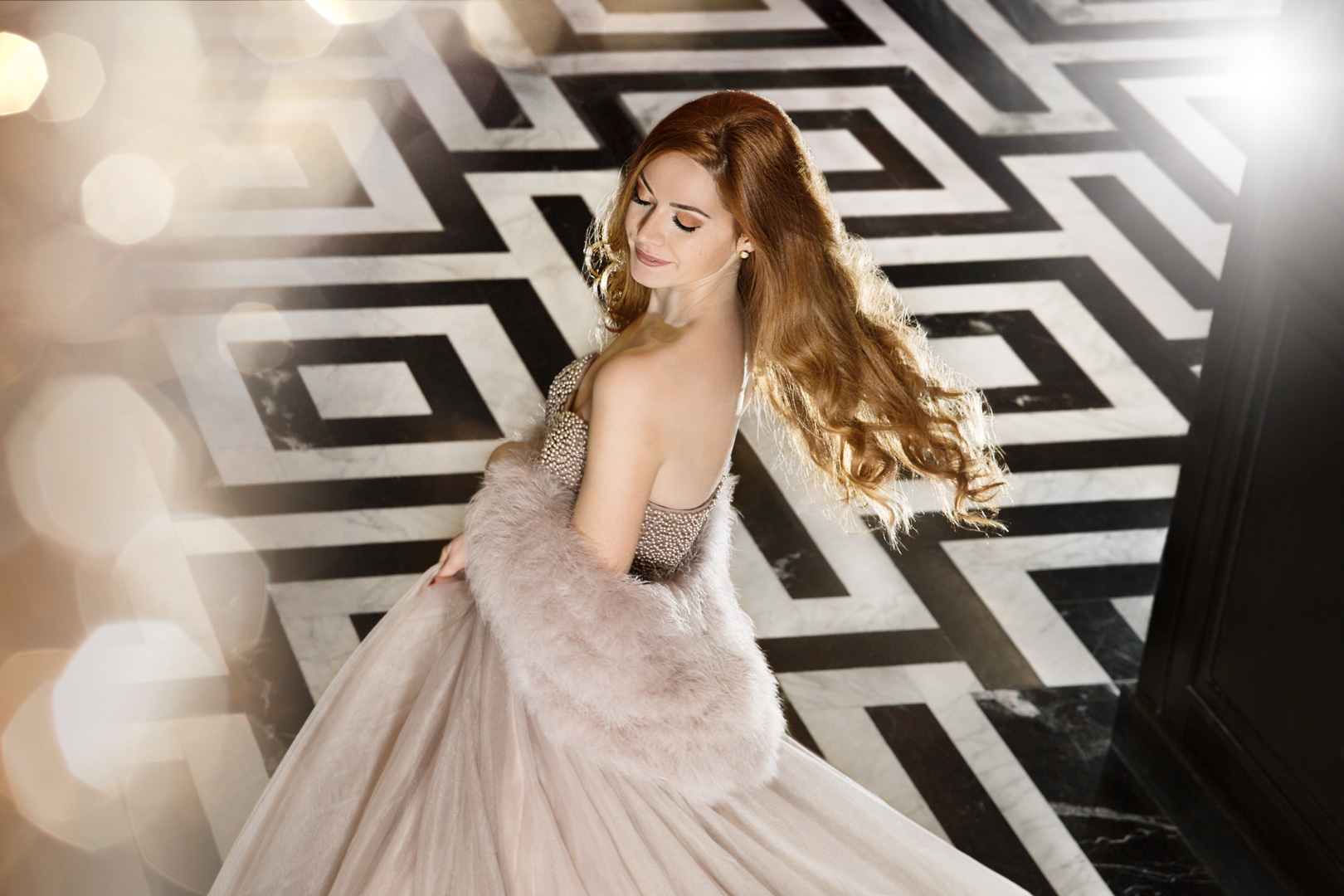 The readers of our Vienna Insider blog, are already familiar with our affection towards Hilton Vienna Plaza. If you haven't yet, then take a look at our blog post about this fantastic hotel here. So no wonder, that they together with the lovely team from Comepass came up with a ball event that definitely suits my taste and that I am so looking forward to! Of course, as everything related to Hilton Vienna Plaza, the ball Golden Masquerade is inspired by the lifestyle of the twenties. February the 2nd will be all about glamorous masks, luxurious dresses, elegance, sophistication and style typical for Hilton Vienna Plaza. There will be a live band, great food made by the team of Émile Restaurant & Bar, lottery, election for the queen and king of the ball, photobox and a lot more, that you can read summed up below. You can purchase the tickets for 39,- Euro via link here.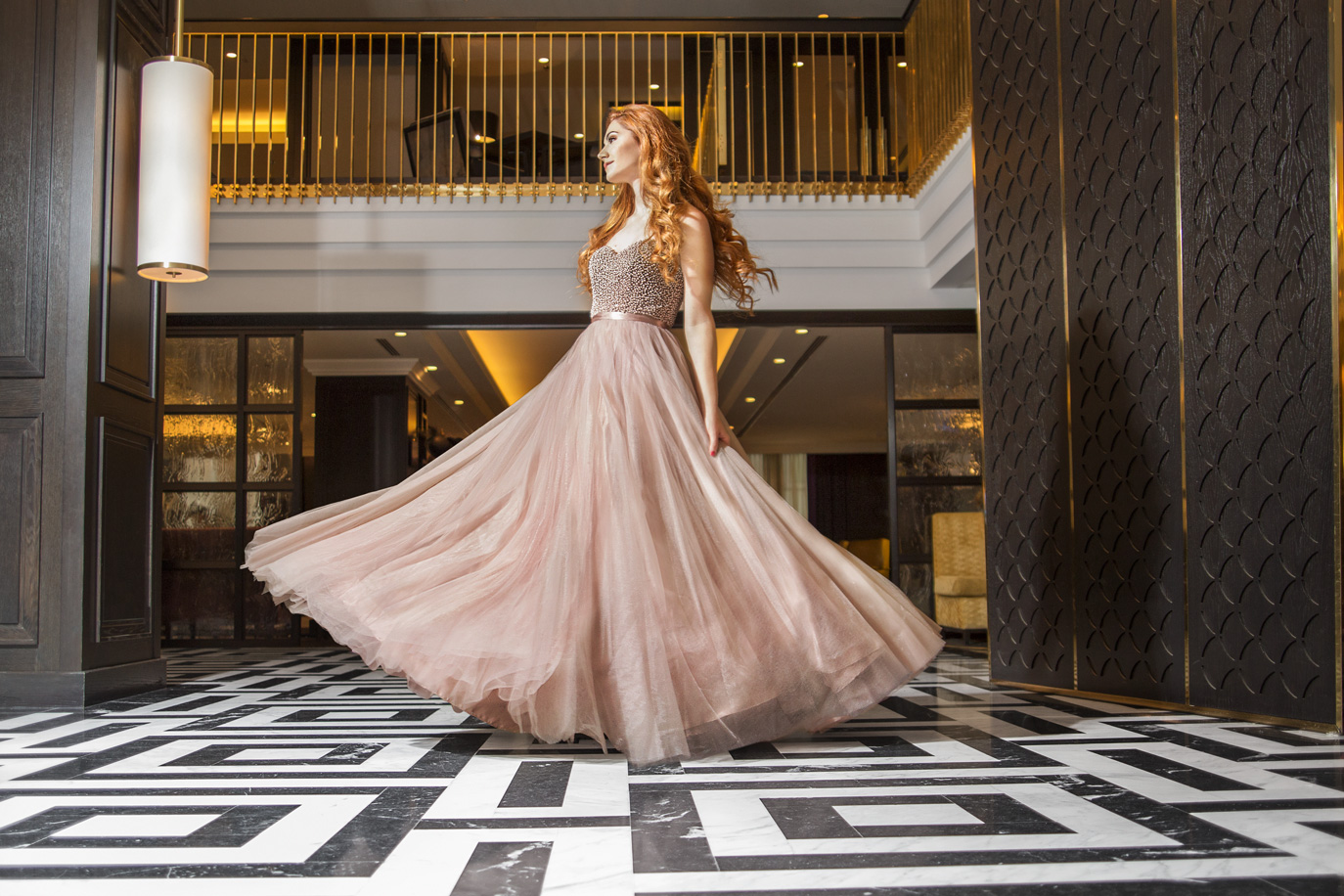 I must say that my level of excitement is the same about the ball itself, as about getting ready for it. Just the opportunity to walk around a gorgeous dress like the one I found at Peek & Cloppenburg in Kärtnerstrasse (3rd floor, the ladies were so patient and helpful) is enough to make me feel super excited about the Golden Masquerade. Small tip about the masks – you can find them in many commercial shops selling accessories or order online.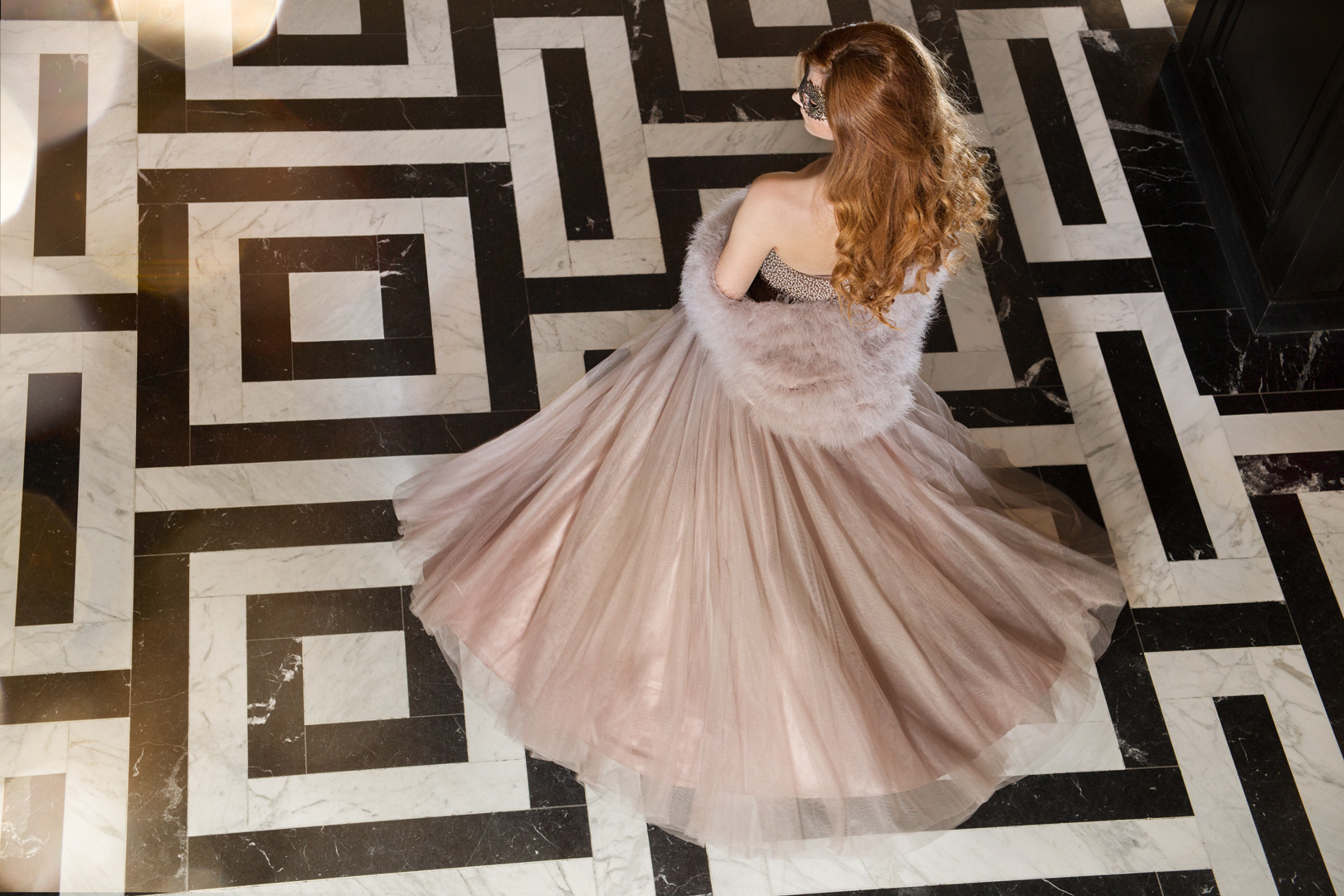 For this shooting I did my hair on my own (to spare everyone else the trouble to combat with it! :D), and the make up was done my the make up artist Nina. If i only had a magic wand to do my make up like this on a daily basis…
Behind these dreamy pictures was talented photographer Ina Kerpe. As a photographer myself and someone being rather behind the lens, it was not easy for me to do the modeling part of this project. But Ina managed to do a great job and I thank her for these nice memories. 🙂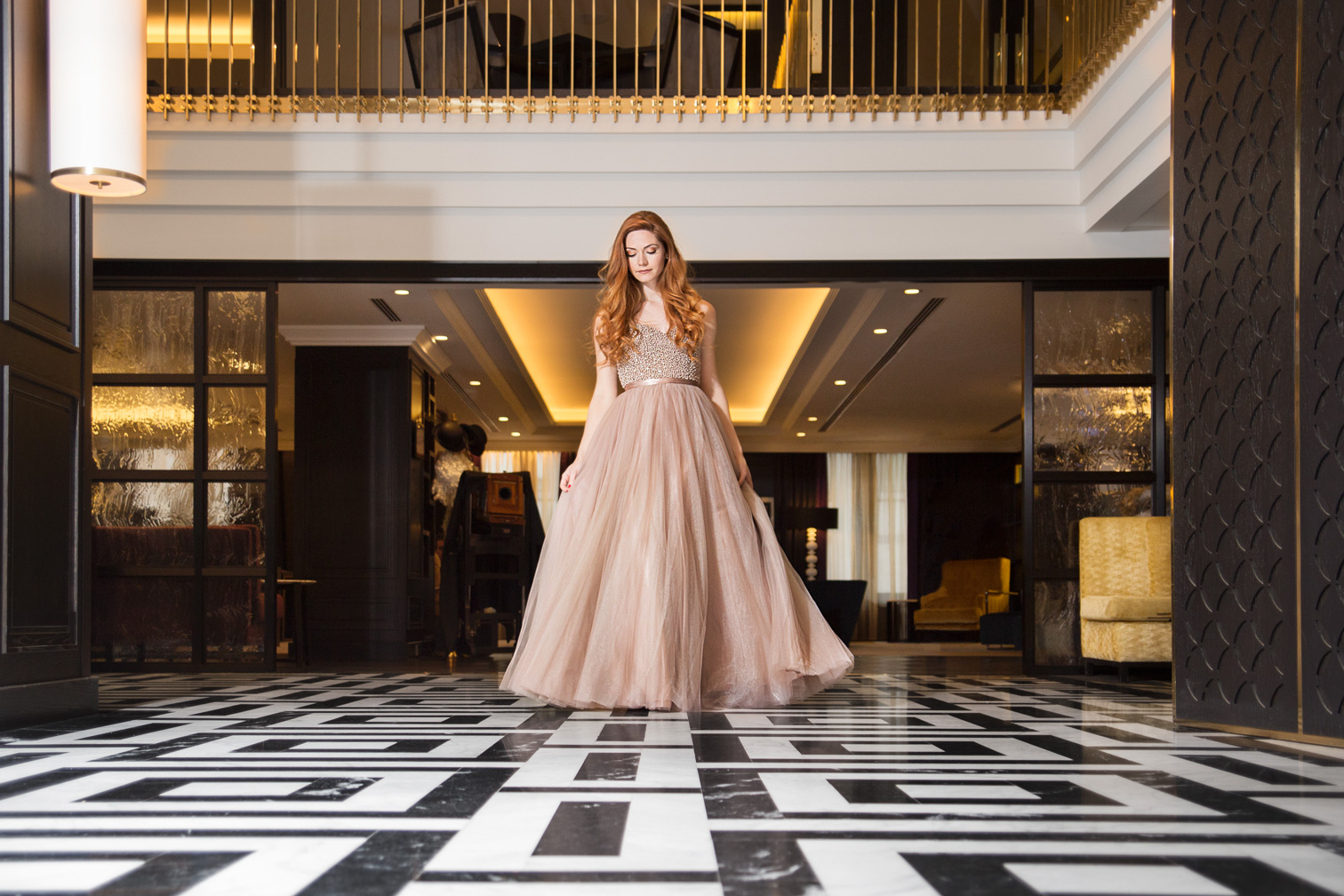 Looking forward to seeing you on the 2nd of February at the Golden Masquerade, my first Vienna ball! Isi, our friends and I will be in disguise, but for sure you will spot at least me, fully dressed with a huge camera. 😀 Feel free to say hi, I am always happy to meet our readers!
xoxo,
Una
Key Facts about the ball:
When? 2. Februar 2018, 19:00 bis 02:00 Uhr
Where? Hilton Vienna Plaza
Who? Hilton Vienna Plaza & Comepass
What? "Golden Masquerade" ball in Hilton Vienna Plaza
Golden Masquerade Highlights:
– "Flying Dinner" served as three course menu
– Golden Twenties Sounds from Live Band, "Flo's Jazz Casino" & "The Voice"
singer Sara De Blue/Sara Köll & DJ
– Mathias Szamos Chocolate Bar
– Temporary Golden Tattoos
– Photobox
– Golden Masquerade Ball queen & Ball king 2018
– Émile Restaurant & Bar
– Absinth Bar
– Lottery
– Masqueraded Speed Dating for singles powered by City Speed Dating
– and a lot more!
Tickets: 39,- Euro, purchase here.
Dresscode:
– Ladies: ball gown or evening dress, mask of choice
– Gentlemen: smoking, tailcoat or gala uniform, mask of choice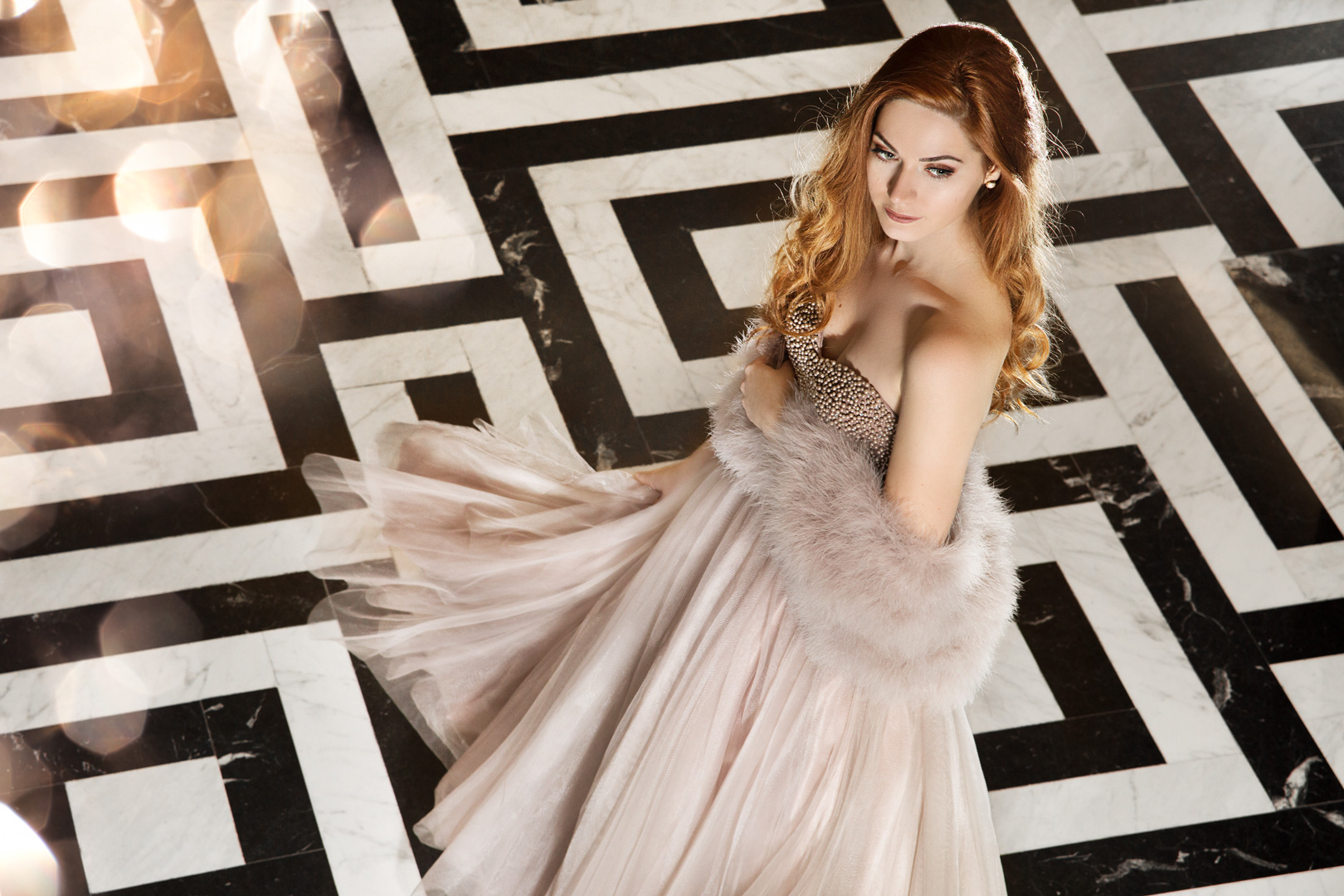 This post was done in a friendly collaboration with Hilton Vienna Plaza and Comepass.
Photo credits: Ina Kerpe