Hi guys!
Just a quick hello with an outfit post I wore a few days ago, on a beautiful, sunny winter day in Vienna. Green parka, ripped jeans, massive scarf and biker boots – very quick and easy to pair, and get an urban, cozy look. This parka was bought looong time ago via Asos, which is a great source to look for fashion items. For the ones who love shopping but live in Vienna, Asos could be a good solution to do some virtual Sunday shopping. Although I must warn you that there is a chance to go crazy with your order! I always try to be reasonable, especially because I want to avoid sending things back. Who likes going to the post and all the trouble?
Wising you a great week!
xoxo,
Isi
Zdravo svima!
Pred vama je jedna urbana i opuštena odevna kombinacija, koja se može nositi za razne prilike poput odlaska u školu, fakultet, u grad ili dnevni izlazak sa prijateljima. Slične komade verovatno svi imate u vašim gardaroberima, pa se nadam da će vas ovaj outfit inspirisati u trenucima kada nemate ideju šta da obučete. 🙂
Želim vam uspešnu nedelju!
xoxo,
Isi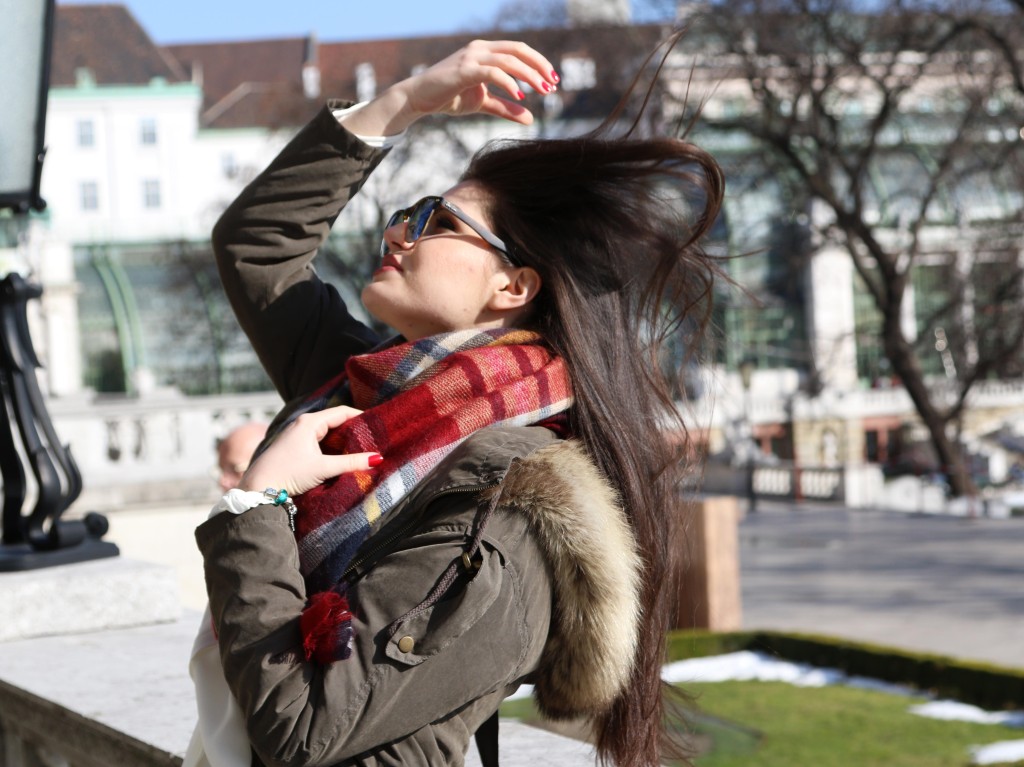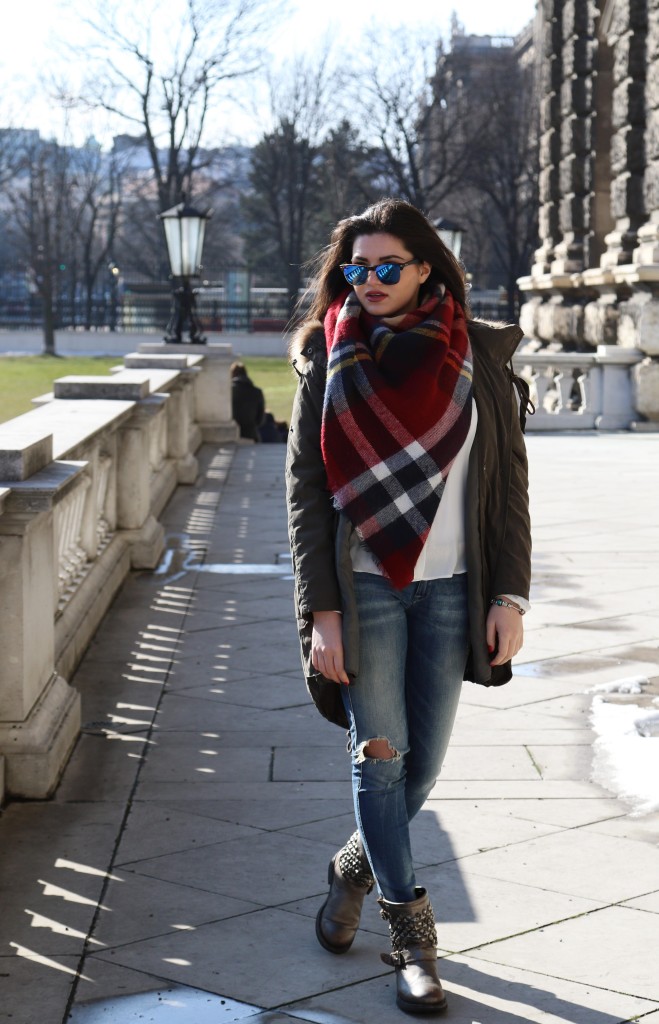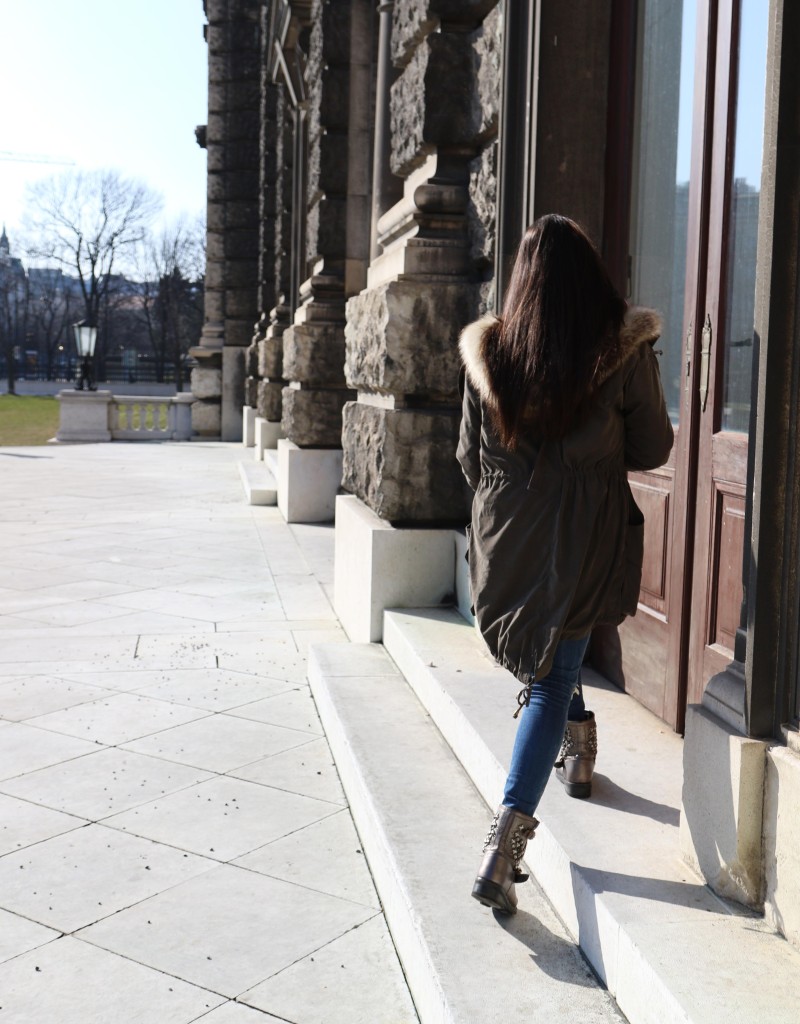 Outfit: Parka (Asos), Scarf (Zara), Bag (Michael Kors), Jeans (Mango), Sunglasses (Ray Ban)