Hello everyone!
We are here today with a genuine insider story about the Austrian cuisine. Stay with us, as we are taking you behind the scenes, deep into the kitchen, the pans and pots of Lugeck – the restaurant where you can try exquisite traditional Austrian dishes with a modern twist.
Lugeck is a very young restaurant, opened on December the 5th, last year. But don't let this mislead you, as the people standing behind this place have more than a 100 years old family tradition and an immense experience in the restaurant business. They are the Figlmüller brothers – the owners of the legendary Figlmüller, the home of the most famous Schnitzel in Vienna.
Opposite to Figlmüller, which offers traditional Austrian dishes, the concept in Lugeck is contemporary and focused on innovation. The classical Austrian dishes are given a dash of modernity. To keep up with the current food trends and different lifestyles, the menu in Lugeck contains many lighter dishes (opposite to the heartiness of the traditional versions), seasonal specialties, as well as a variety of Austrian classics appropriate for the vegetarians. Lugeck is situated in a beautiful, historic building, close to Stephansdom. It is easy to spot, which is especially important if you are visiting Vienna as a tourist. The interior of the restaurant is very bright and sophisticated, with designer furniture and lots of wood, which makes the atmosphere pleasant and warm.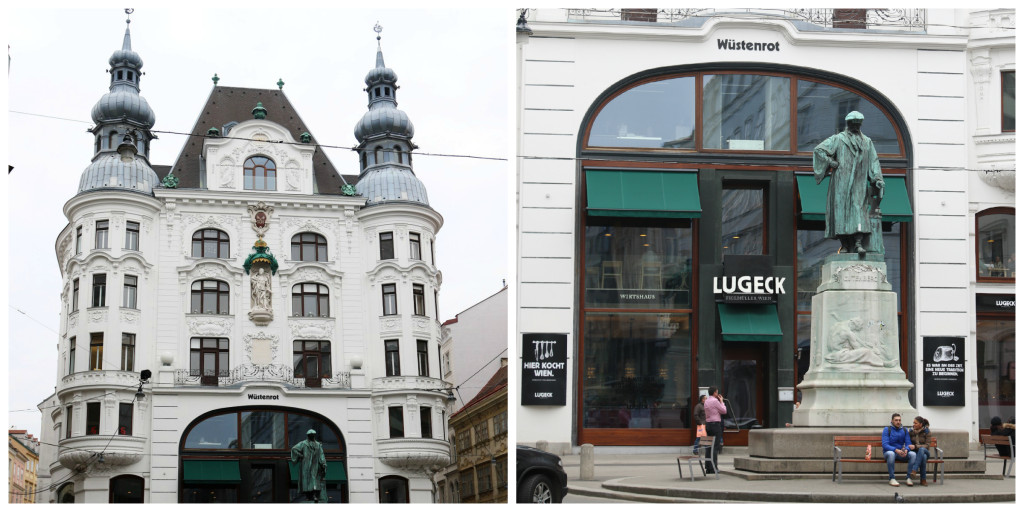 A month ago, we have received an invitation from Mr. Thomas and Mr. Hans jun. Figlmüller for a cook-and-look event at Lugeck. Along with the league of extraordinary foodies based in Vienna (viennaeats, Mainly Men Food Blog, Simply4Friends and BakeLoveEat), we got an opportunity to explore the kitchen and learn how Lugeck specialties come to life. Lovely Katharina, the manager, introduced us to the Lugeck concept and the told us many interesting information about the restaurant business. Furthermore, we got to meet the young, creative and dynamic team of chefs, who thought us how to make the Milchrahmstrudel, as well as a trout tartar. Even though they were very busy working and taking orders, the chefs were very friendly, open to our questions and patient with us moving around, invading their space and taking lots of pictures.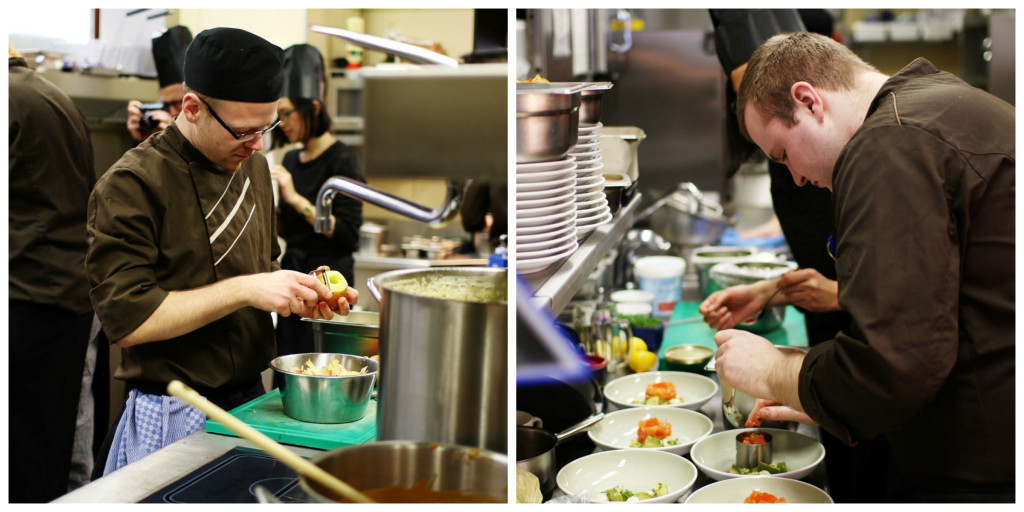 After cooking, it was time for tasting. For the first course, most of us had the trout tartar, which was exquisite. We must admit that we are no fans of the raw fish, but this dish was an exception. The fish was delightfully seasoned and had a perfect texture, so we really enjoyed it. For the second course, everyone of us ordered something different, so we got to taste many delightful dishes from the Lugeck menu (please scroll down). And finally, the absolute highlight of this culinary journey was the dessert – a delicious Milchrahm Strudel with homemade vanilla sauce, and the best Cinnamon Roll-inspired dessert, we ever had so far.
Trout Tartar with avocado and caviar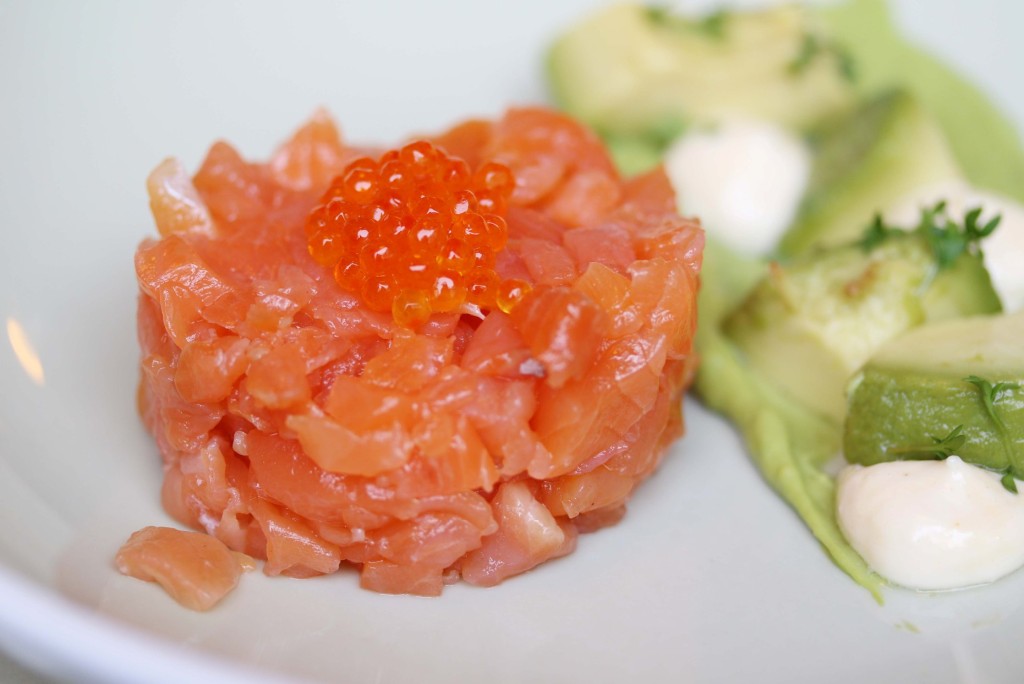 Veal Schnitzel (with potato mash)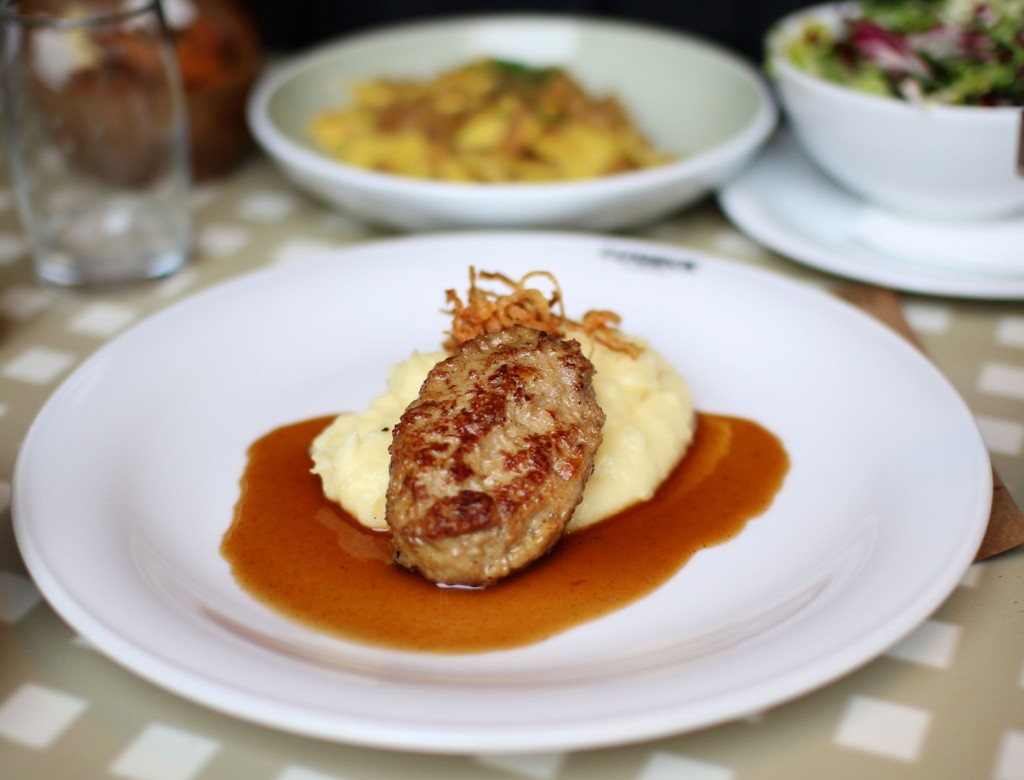 Beef Tartar and Chard-Beets Salad with Goose liver and sunchoke
Steak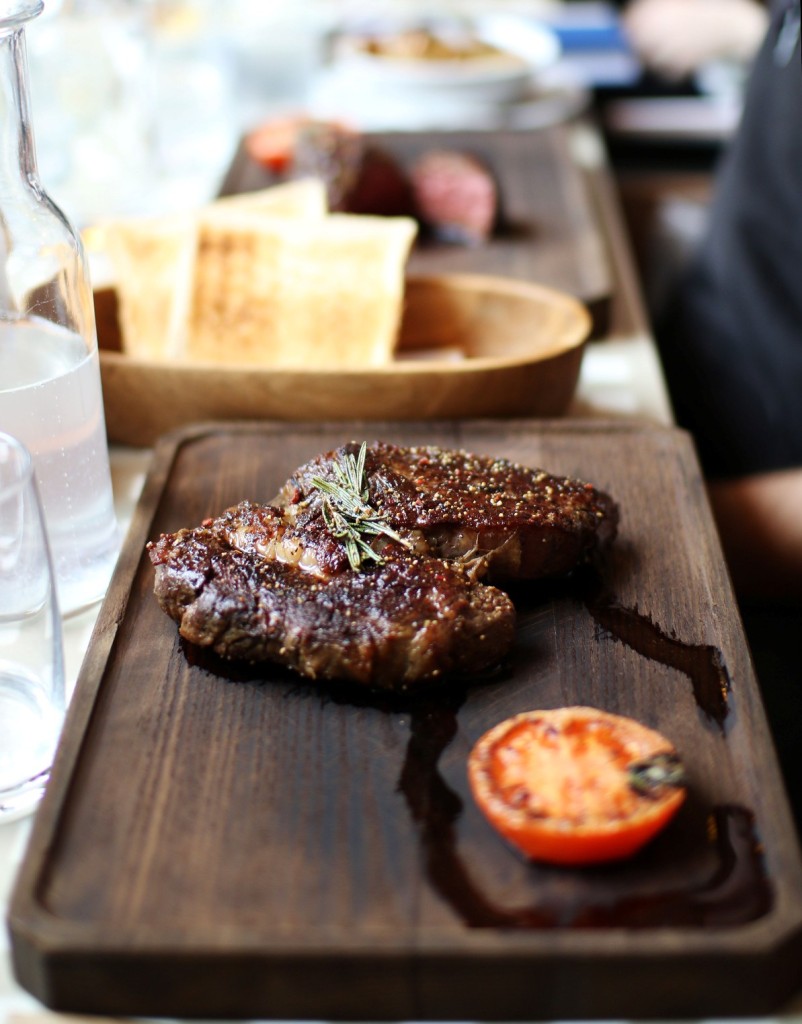 Kaisergulasch (made with veal, spiced with lemon, ginger, capers and served with small dumplings) and Glazed veal liver with apples and mash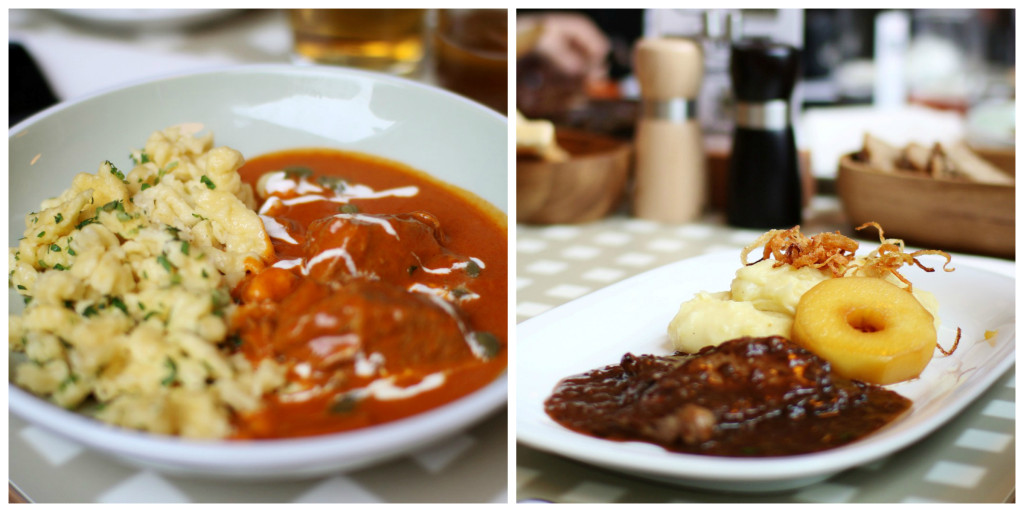 Milchrahm Strudel (filled with cottage cheese and cream) in vanilla sauce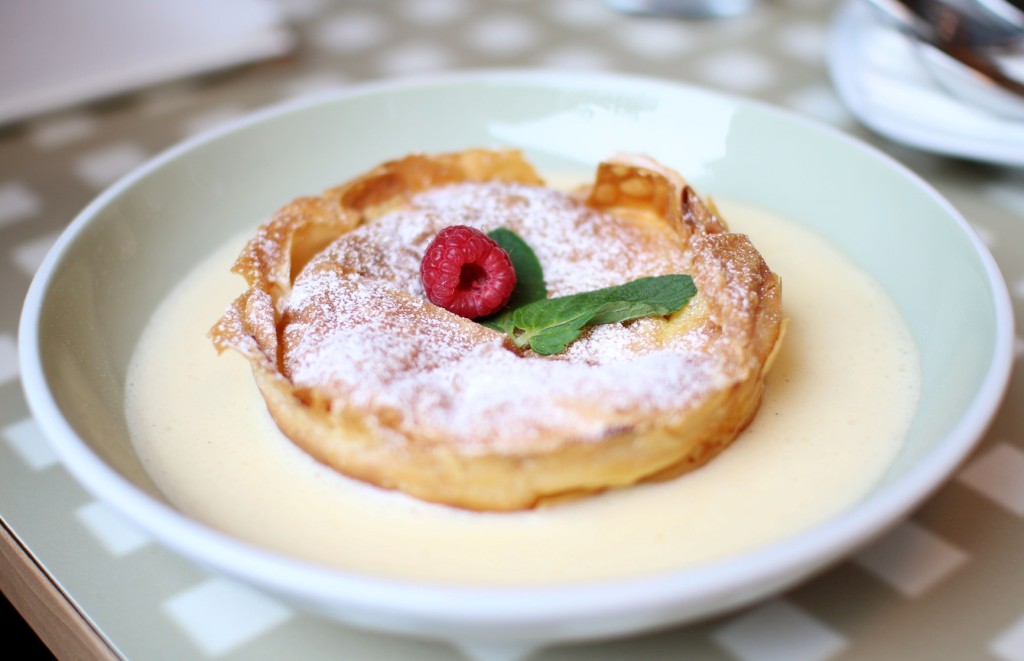 Zimtschnecke-Scheiterhaufen (Cinnamon-Roll Inspired dessert)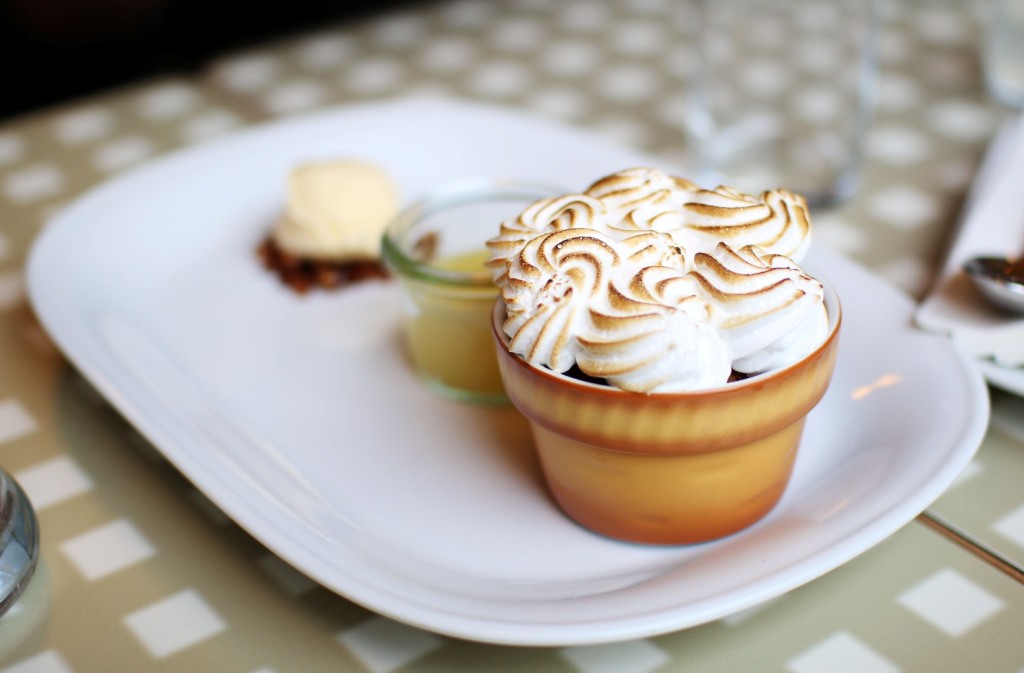 Needless to say, as it is obvious from this longer report, we had an amazing time at Lugeck. We got to experience the atmosphere backstage, learn many cooking tricks and participate in the making process of all of our dishes, as well as closely interact with the dynamic Lugeck team. Indulging in many Lugeck specialties and exchanging with the fellow foodies made the whole event even more enjoyable.
For food lovers, and everyone wishing to indulge in traditional and yet modern Austrian cuisine, and experience the genuine Viennese hospitality, Lugeck is the place to go! We are convinced that it will exceed your expectations.
And as a final word, we would like to thank the kind Lugeck team for making our day and inviting us to join this delicious, memorable event!
Have a great day!
Una and Isidora
Lugeck
Address: Lugeck 4, 1010 Vienna
How to get there:  A few minutes walk from U1/U4 station Schwedenplatz, as well as U1/U3 Stephansplatz
Website, Facebook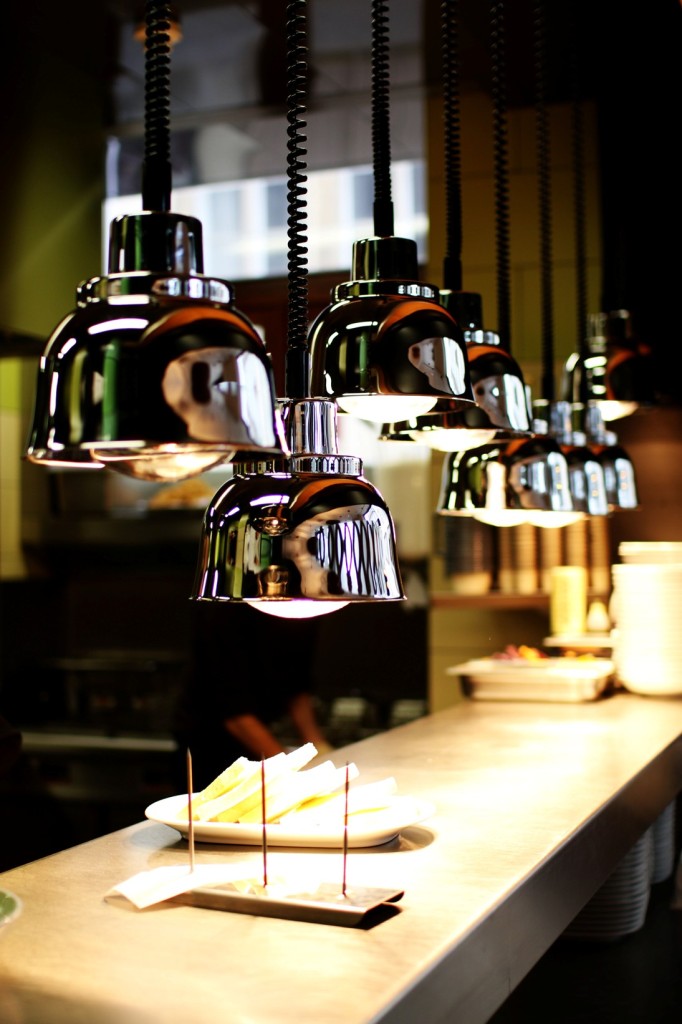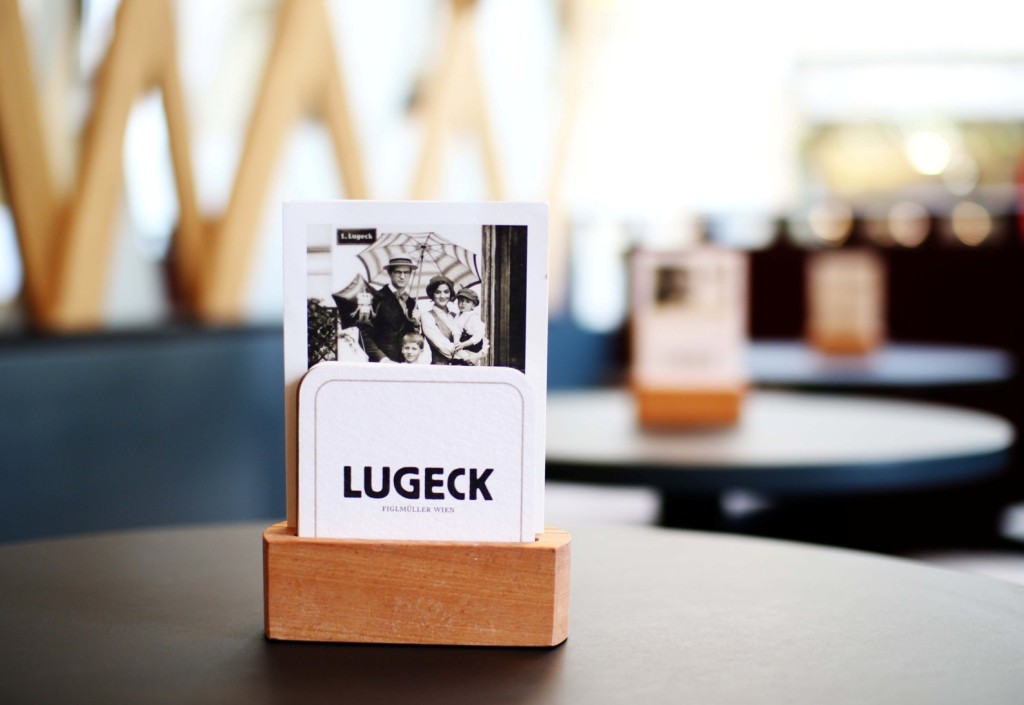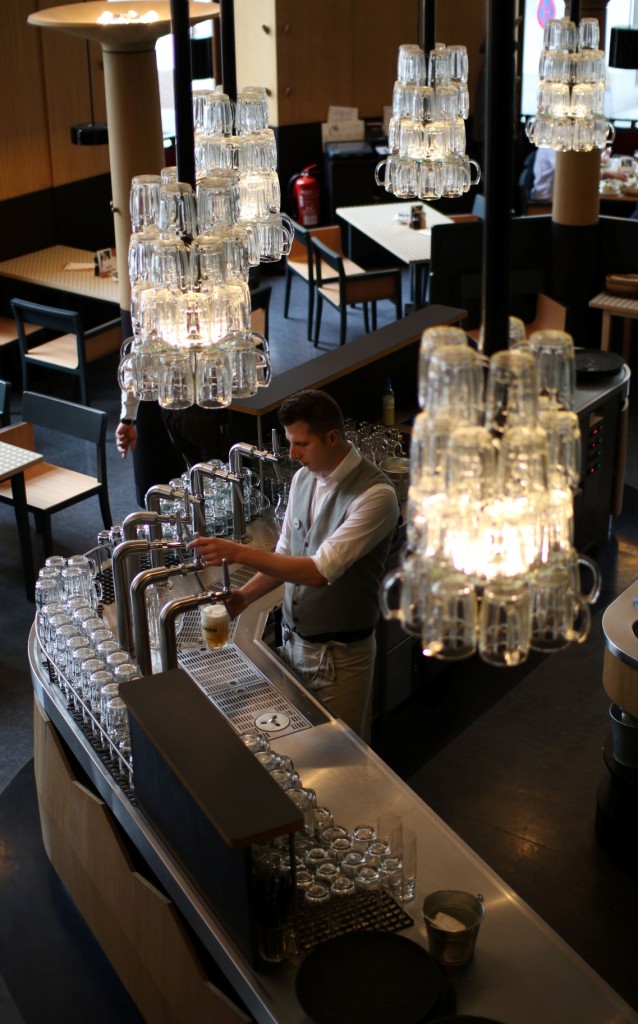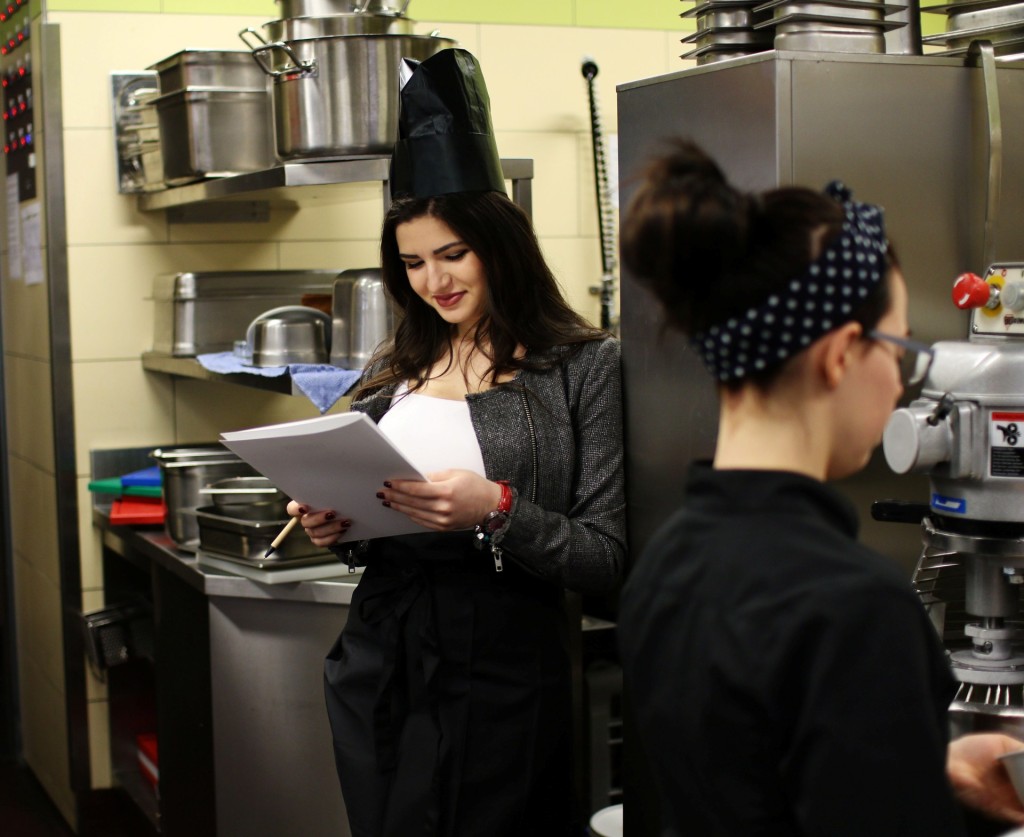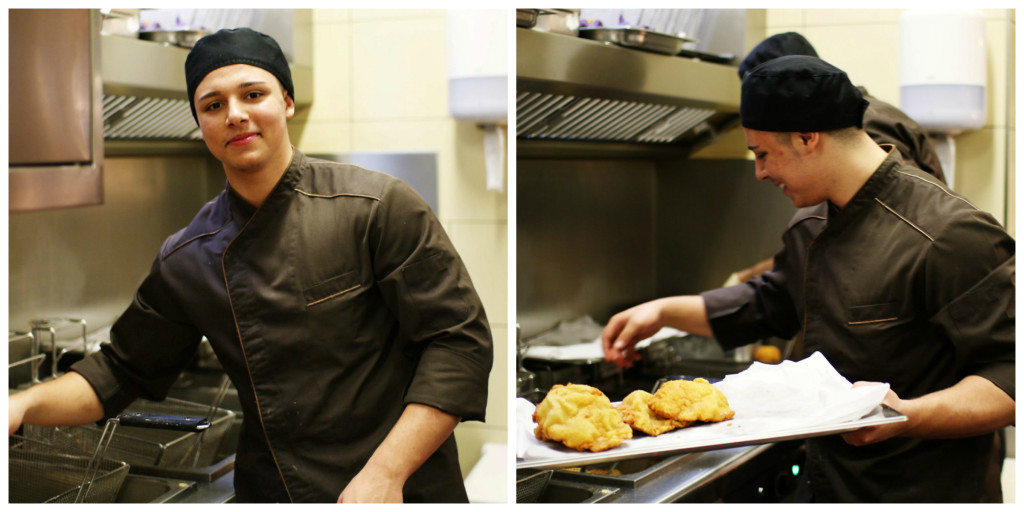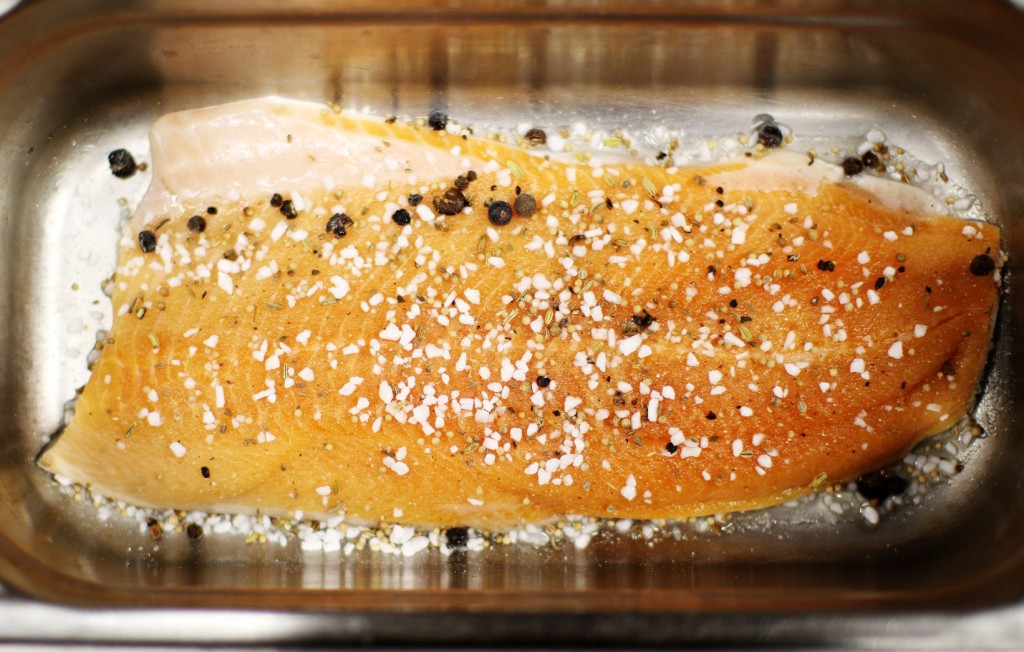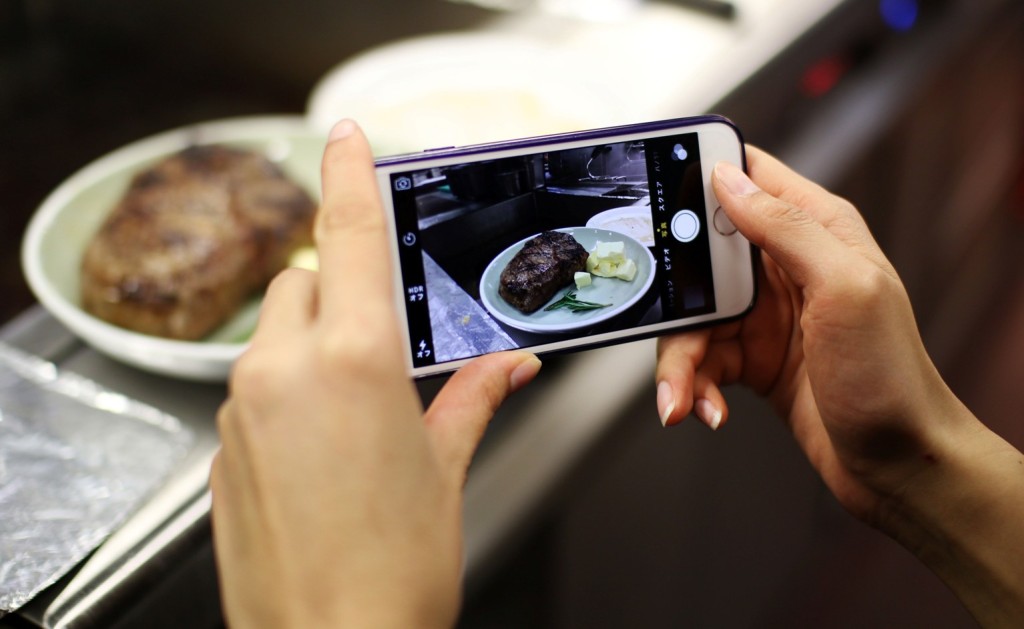 Lugeck is pet-friendly!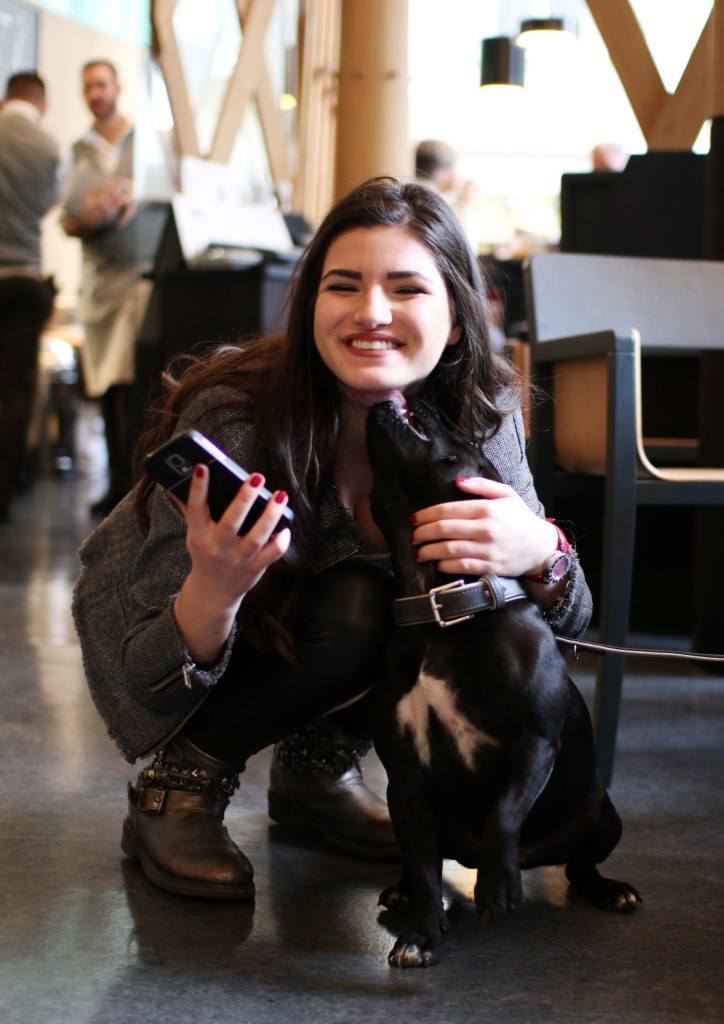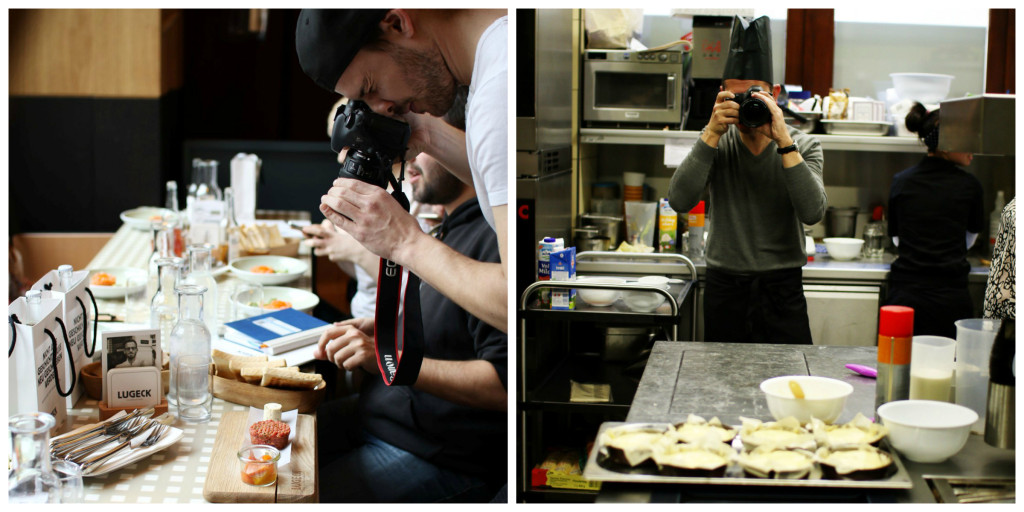 Thanx a lot for stopping by!