Worldwide Vienna is known for its coffee culture and cakes. All around the city, but especially in the heart of Vienna, you will find numerous historic cafes and pastry shops, that cherish the spirit of the traditional Viennese coffee culture and serve extraordinary Austrian cakes. Today we share with you our top 8 Must Visit Traditional Viennese Cafés and Pastry Shops on our blog Vienna Insider. Especially if you are visiting Vienna, this post is very important for you! Do not skip "Kaffee und Kuchen" time in the afternoon, and visit one of these places to feel the true, classy Viennese spirit.
1.Café Diglas
Pink from the outside, as well as on the inside, cafe Diglas is a traditional Viennese restaurant – coffee shop with a romantic, vintage vibe. The food is very good, but we must say that we mostly love this place for the atmosphere. Our all time favorite picture from cafe Diglas is this one, that Una took of our gorgeous friend Idda van Munster.
Address: Wollzeile 10, 1010 Wien, Austria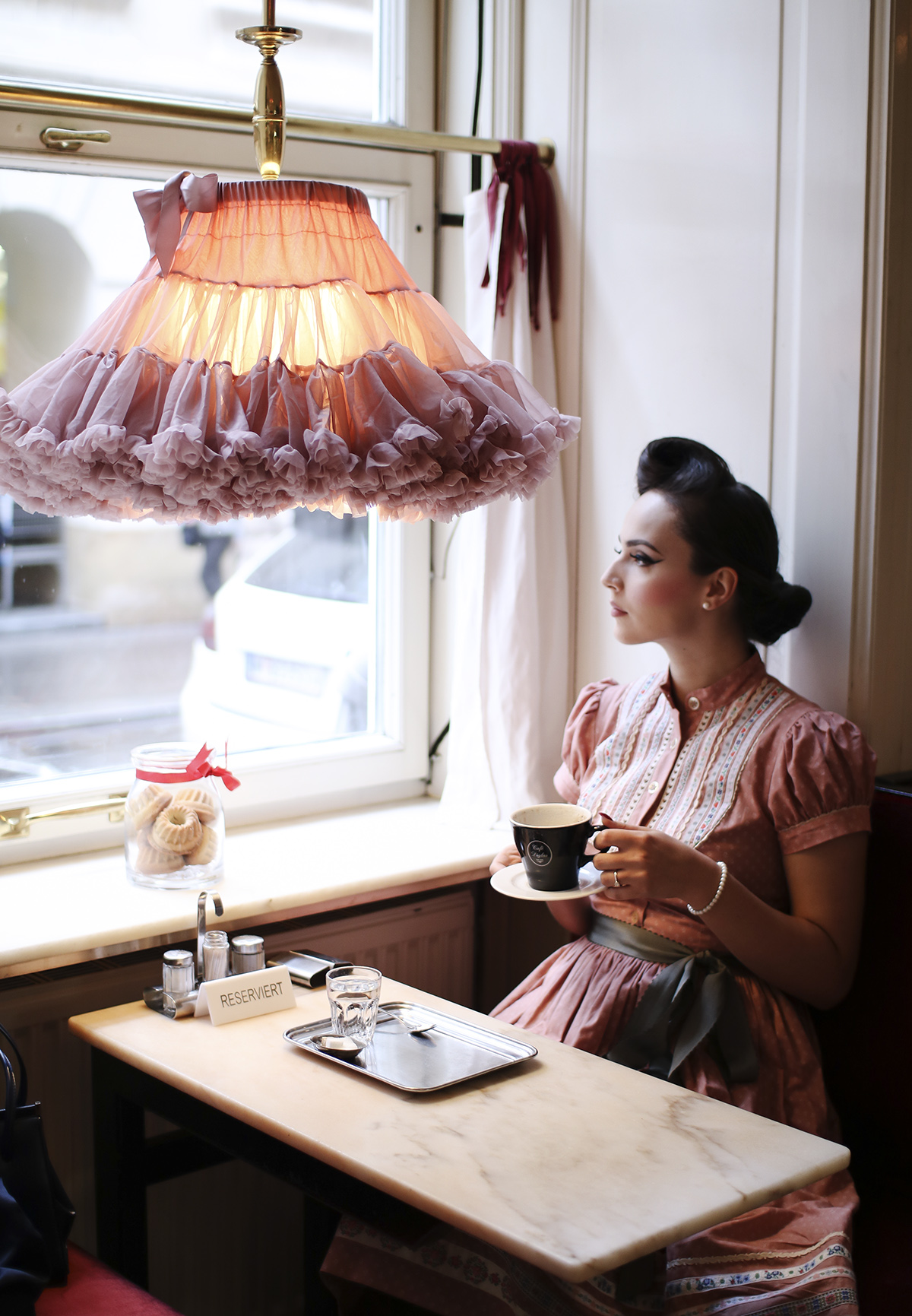 2.Demel – the Imperial and Royal Court Confectionery Bakery.
It used to be a royal patisserie, that kept its standards and charm until today. The interiors of Demel is very authentic and beautiful. You won't be able to pass by their vitrine without ordering at least one cake! They even have a display window, where you can see their masters create gorgeous cakes and pastries. And if you are in a rush, or simply want to get a souvenir, you can do that right inside, within their little shop. You will find there a range of edible souvenirs, cookies and cakes, as well as specials such as candied violets, favorite sweet of the Empress Sissi. Read our detailed post about Demel and see what we recommend you to try there here.
Address: Kohlmarkt 14, 1010 Wien, Austria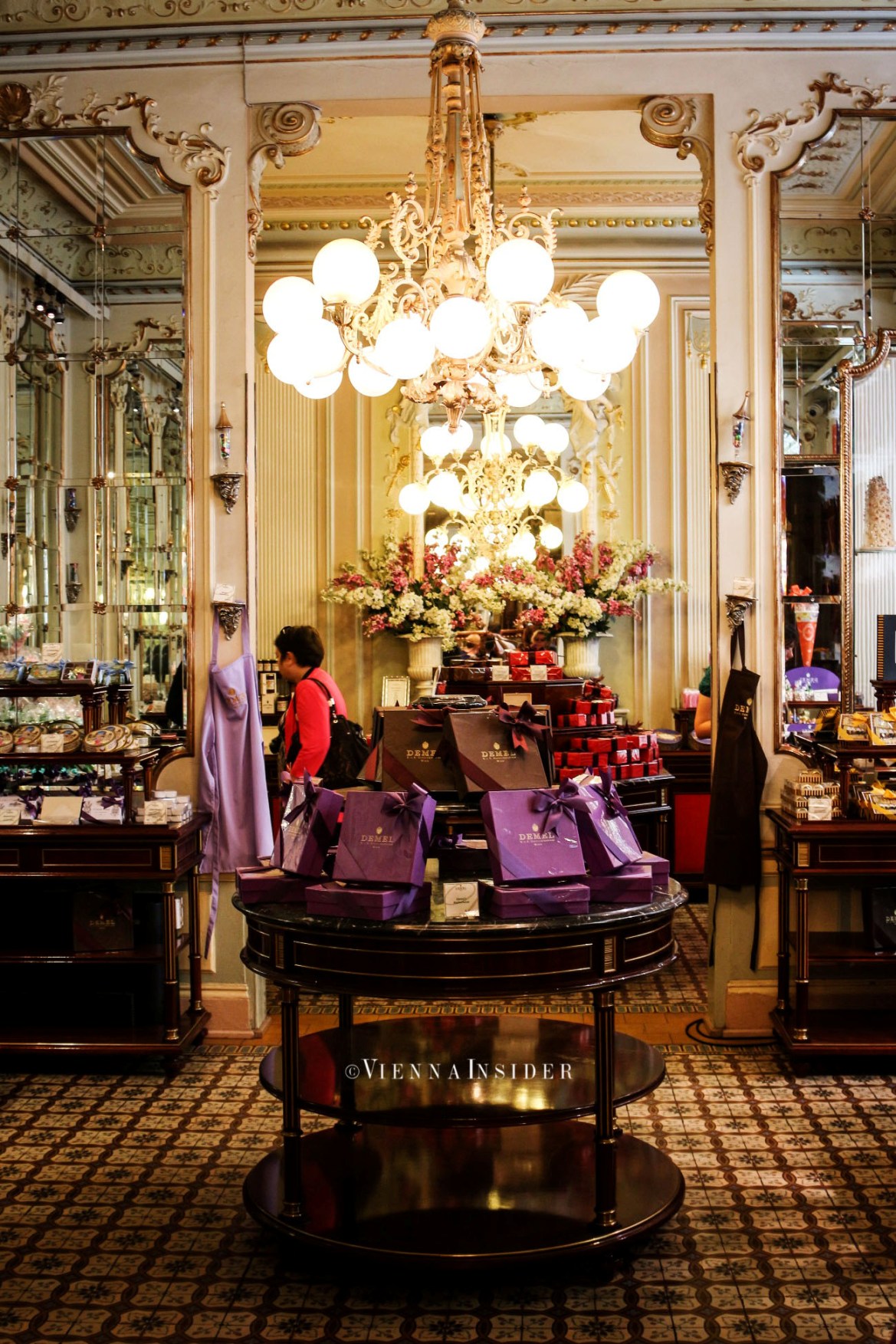 3.Cafe Hawelka
Traditional, completely vintage, artsy with scent of freshly roasted coffee, cafe Hawelka is Vienna's iconic café. Why that is so, you can read in our post here. Must try: their coffee and Buchteln with plum jam, that will melt in your mouth!
Address: Dorotheergasse 6, 1010 Wien, Austria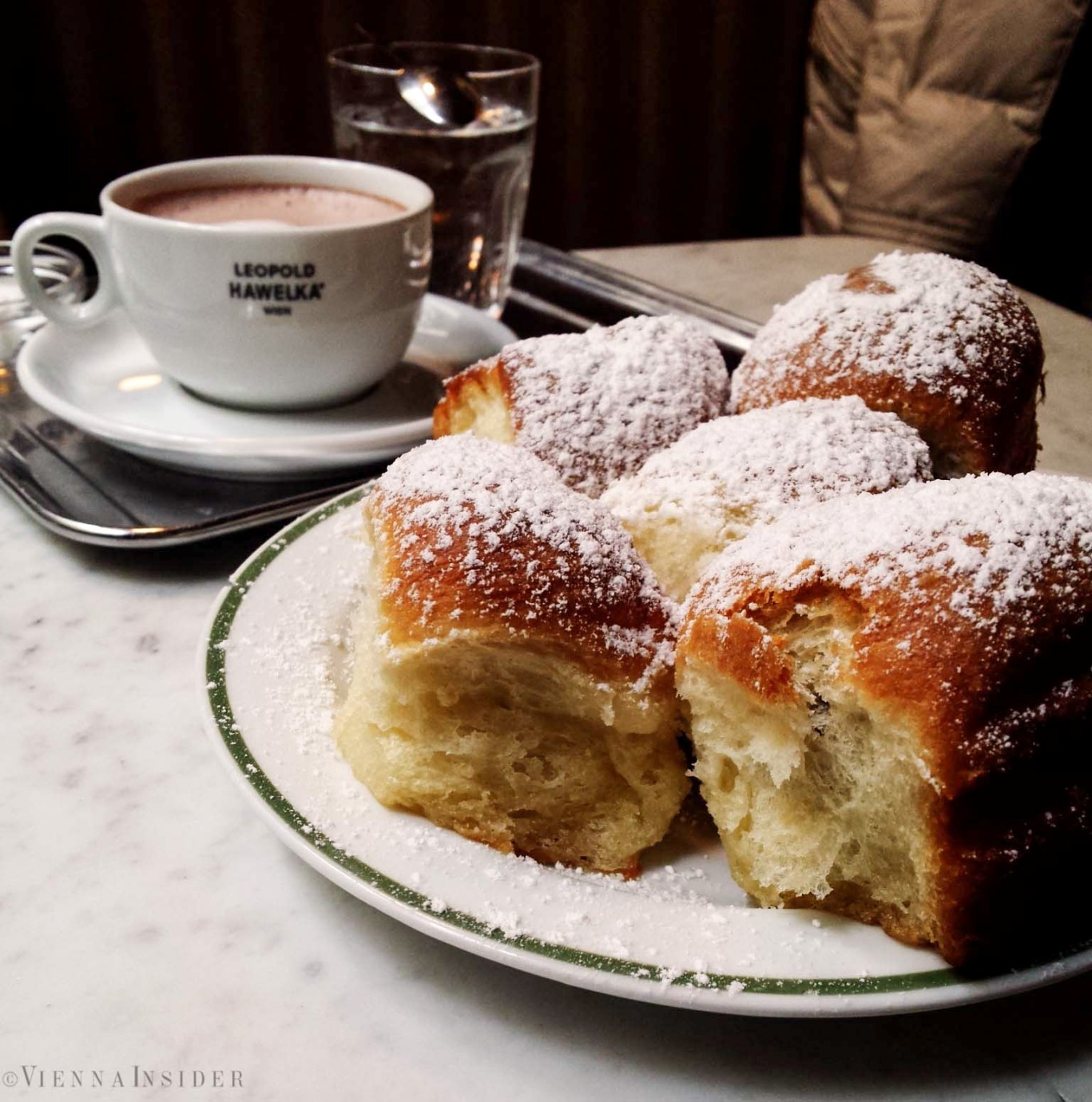 4.Cafe Gerstner
Another classy cafe-patisserie with 170 years of experience in making extraordinary cakes and desserts. The interiors of Gerstner is so gorgeous, that it of course found a spot on our list with most Instagrammable cafes in Vienna. Pro tip: Go all the way up to the third floor and enjoy your cake in this luxurious, classy interiors!
Address: Kärntner Str. 51, 1010 Wien, Austria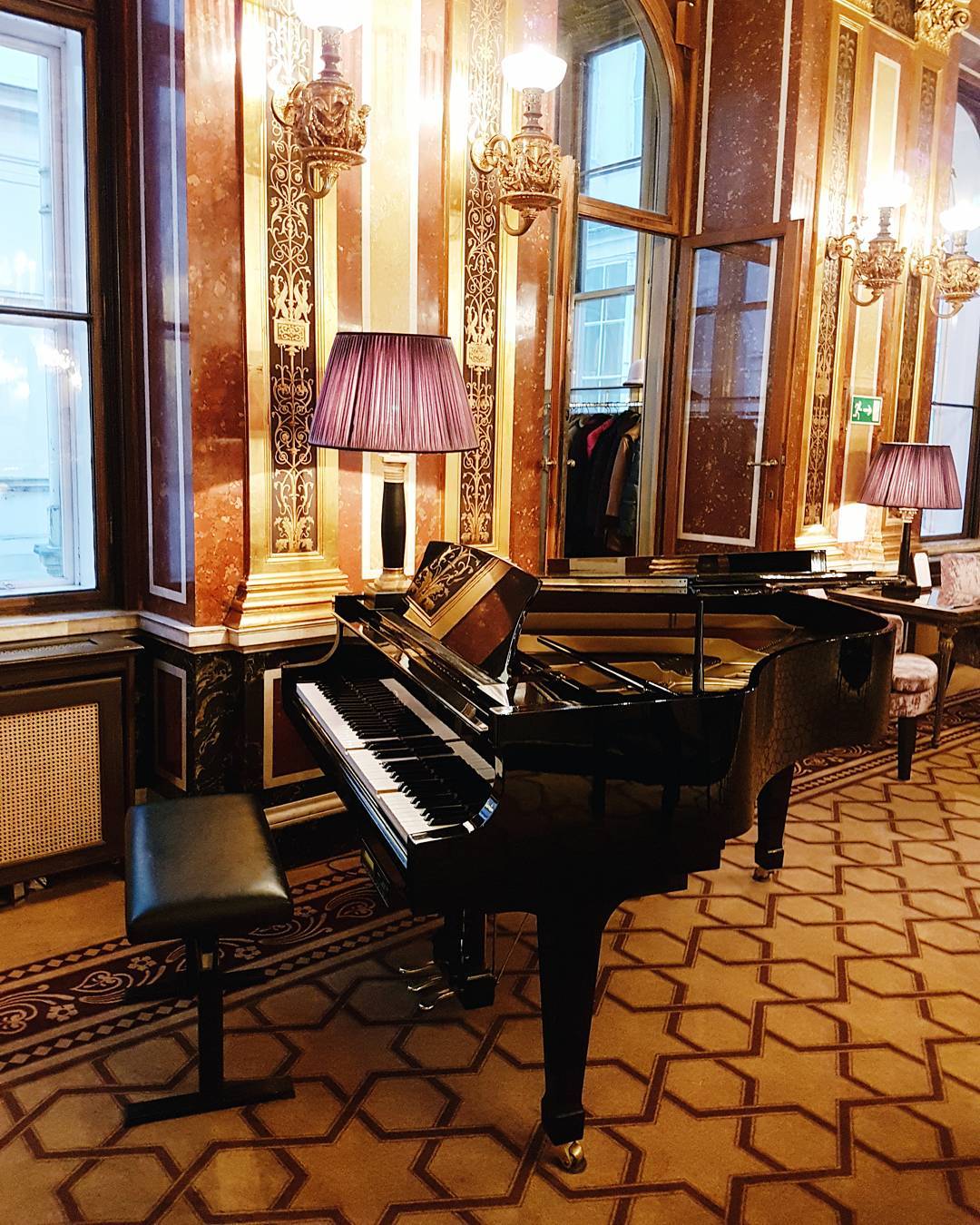 5.Cafe Central
The name that is for sure in every possible Vienna tourist guide. No wonder, since Café Central is a really special place, located in stunning interiors of Palais Ferstel. It is well known for its cakes and pastries, coffee and traditional Viennese specialties. Find out more about our cafe Central tips in the post here. Tipp: Try to skip it if you are coming in the high tourist season, as you might will need to stand in a line for a long time, until you get the table.
Address:  Herrengasse 14, 1010 Wien, Austria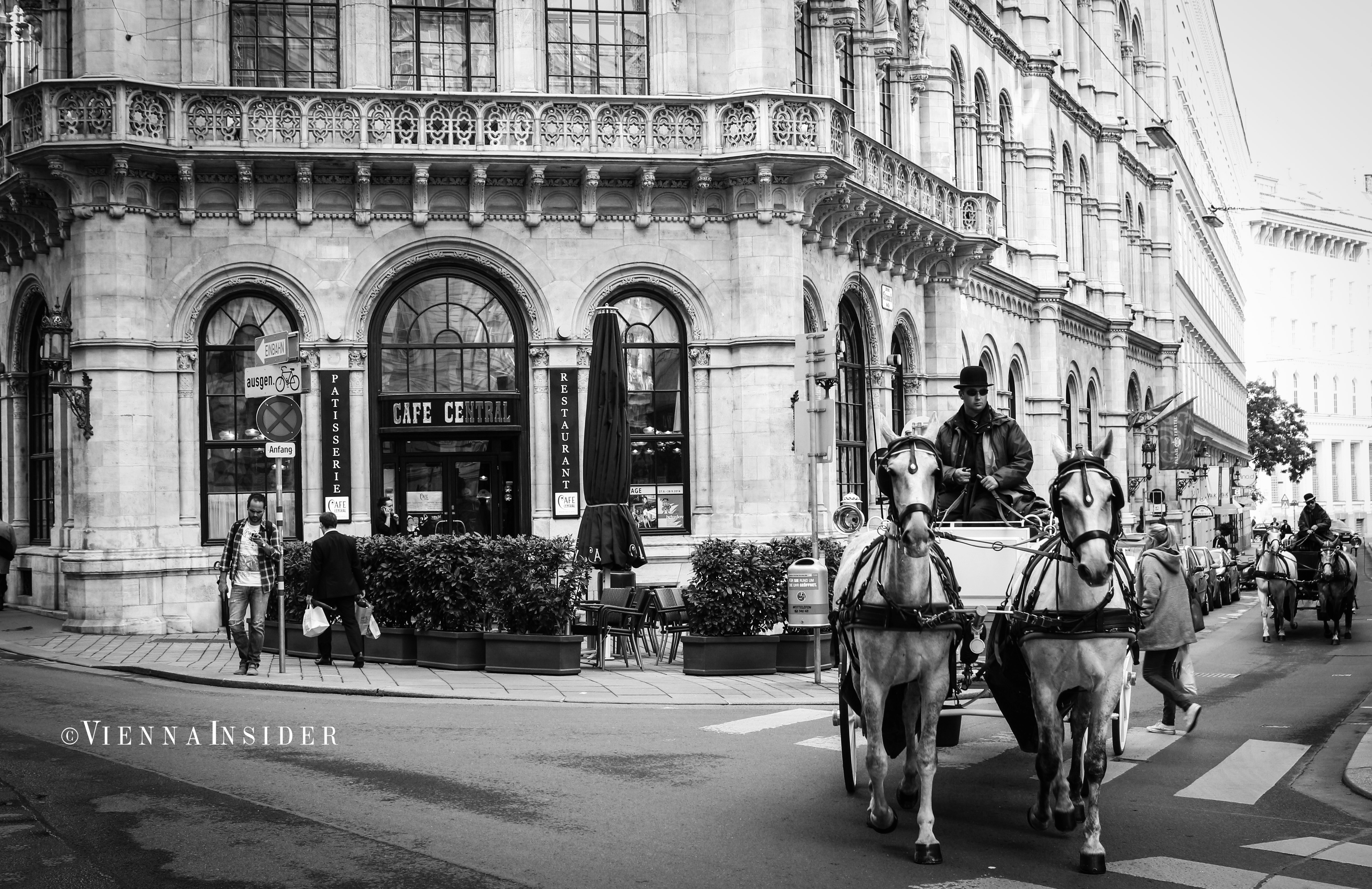 6.Cafe Landtmann
Cafe Landtmann was the first traditional Viennese cafe that we have visited when we moved to Vienna. Even though very centrally located, facing Rathaus und Burgtheater, cafe Landtmann, at least in our mind, is not as crowded by tourists and is one of those places where the locals get together. We tried almost everything from their vitrine, and if you want to find out what we like best, click here.
Address: Universitätsring 4, 1010 Wien, Austria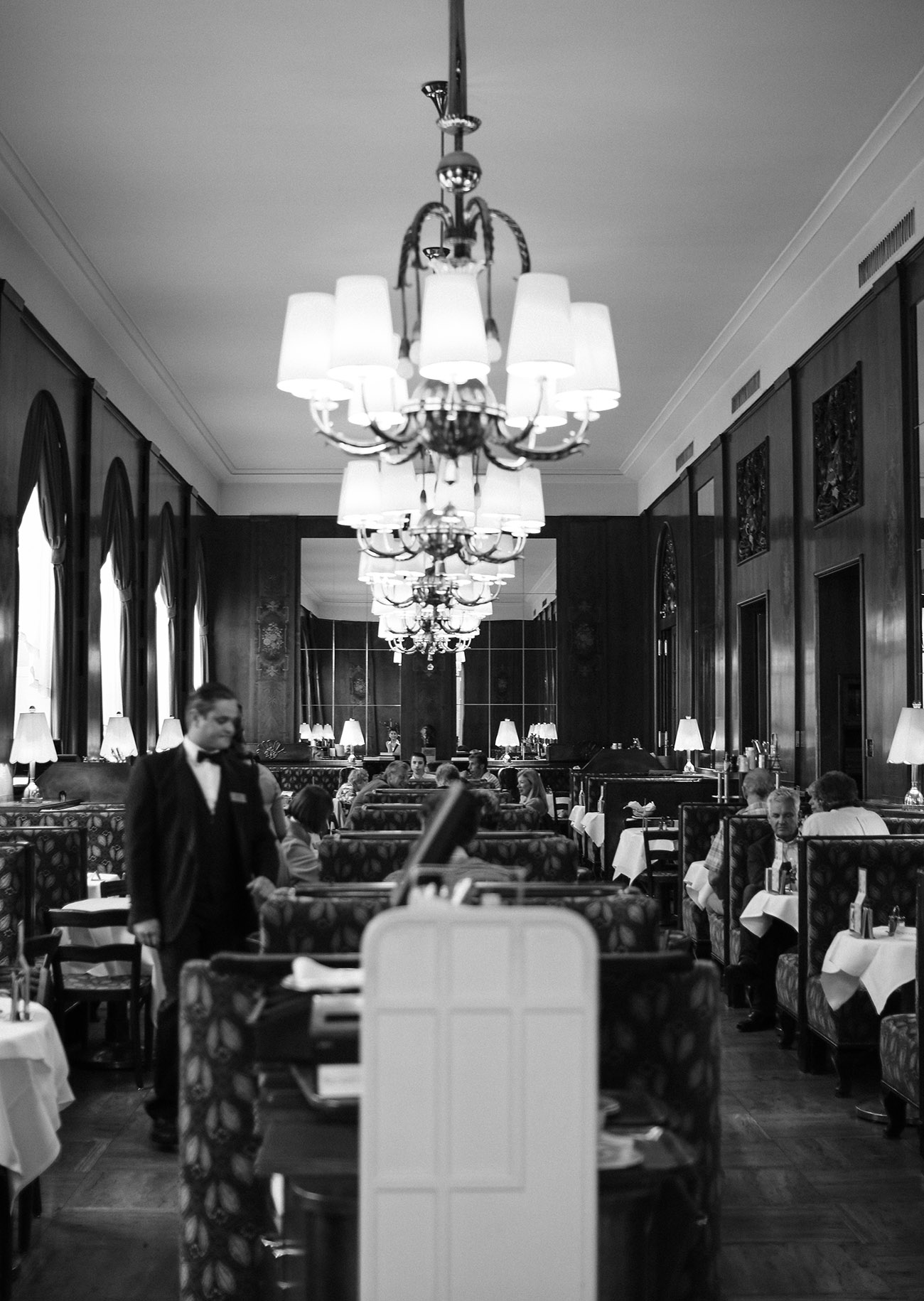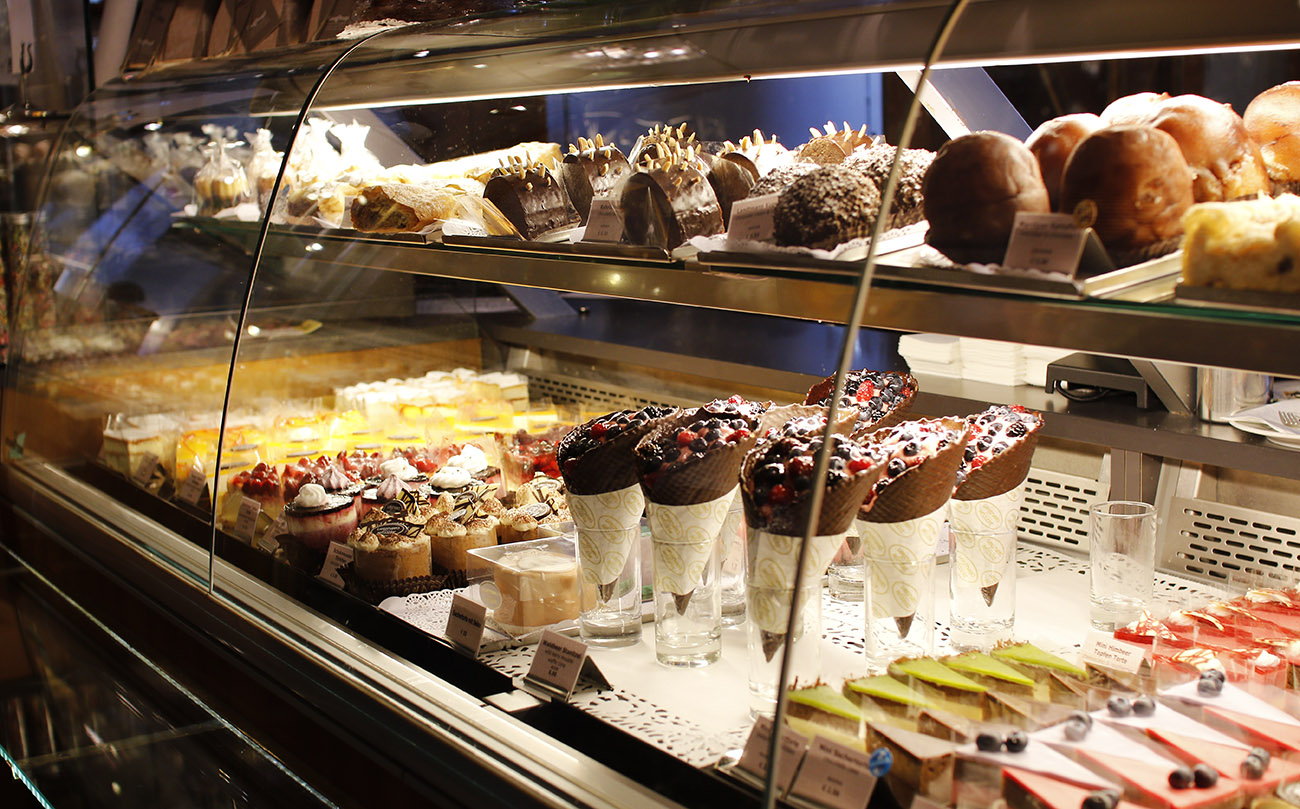 7. Kleines Cafe
Tiny café in the heart of Vienna, and yet off the classic tourist trail, Kleines Café is a place beloved by the locals. This is a place we like to visit in summer, or on warmer days, when the garden is out, to chill, have some coffee or Knödel mit Ei (bread dumpling with egg, a typical, simple Austrian dish),and enjoy in the peaceful surroundings of beautiful Franziskanerplatz. The prices are very reasonable for such a central location. But as in most Vienna cases, don't have high expectations of the service. Just focus on the good sides! 😀
Address: Franziskanerpl. 3, 1010 Wien, Austria
8. Oberlaa
Sweet gem of Neuer Markt, Oberlaa is for us always on the go, a place to quickly eat a piece of cake and move on. They really have great choice of typical Viennese sweets, good coffee and offer also savory dishes. Our favorite cake at Oberlaa is the chocolate mousse cake! They also have great macaroons and the lemon meringue cake is also yummy, especially in summer.
Address: Neuer Markt 16, 1010 Wien, Austria. However there are several branches in the city. You can find all the info on their website.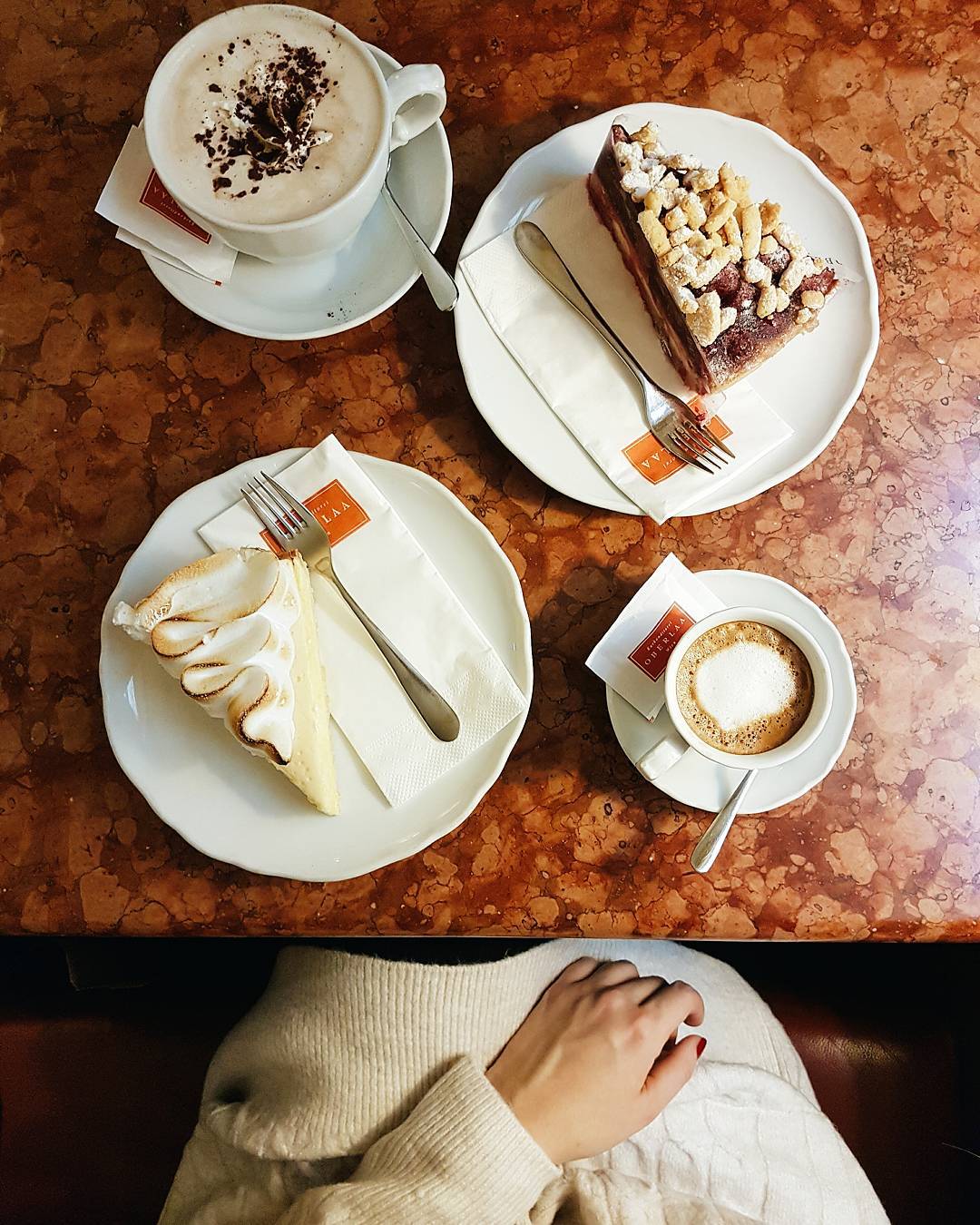 That's it for this time, we hope that you got inspired with our list of Must Visit Traditional Viennese Cafés and Pastry Shops! 
And just in case you have already checked everything from it, maybe you can consider going to cafe Schwarzenberg, Cafe Sperl, cafe Am Hof or Cafe Museum. Cafe Prückel is also very beloved among the Viennese.
We are always happy to read your recommendations, so if you have some, feel free to share them in the comments below!
xoxo,
Una and Isi