Hi everyone!
So today you get to meet one student at WU (Wirtschaftsuniversitaet Wien)! Myself! 😀 The new campus of the Vienna University for Economics and Business, is located in the second district, close to Prater. Apart from study rooms and libraries, we also have a canteen, fitness center, and few stores and restaurants here. The new campus is really impressive and I am more than happy and grateful to have the opportunity to study at the WU.
In case there is enough interest from your part, we could prepare a special post about studying in Vienna.
I wish you a successful week!
xoxo,
Isi
Zdravo svima!
Ovaj post smo slikale na mom fakultetu. U pitanju je novi kampus državnog Ekonomskog Univerziteta, koji se nalazi u drugom becirku, blizu Pratera. U kompleksu se pored učionica nalaze biblioteke, prodavnice, restorani, sportski centar, menza, između ostalog. Ambijent je zaista impresivan i mnogo sam srećna što imam priliku da se ovde školujem.
Ukoliko bude dovoljno interesovanja sa vaše strane, možemo da objavimo poseban post na temu studija u Beču.
Želim vam uspešnu radnu nedelju!
xoxo,
Isidora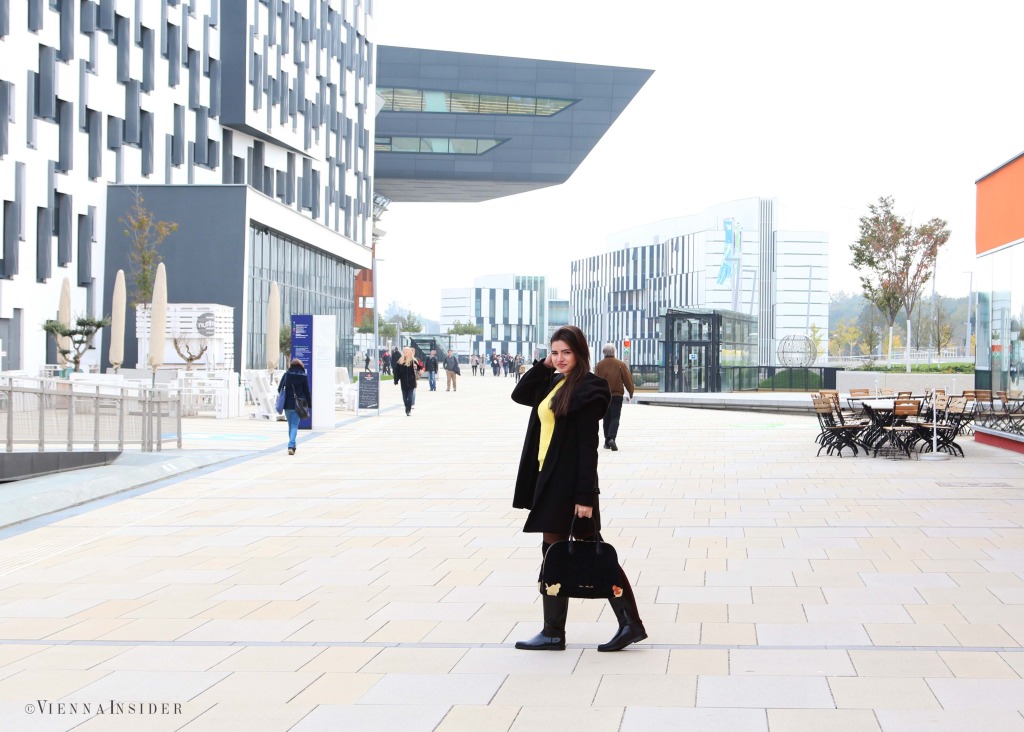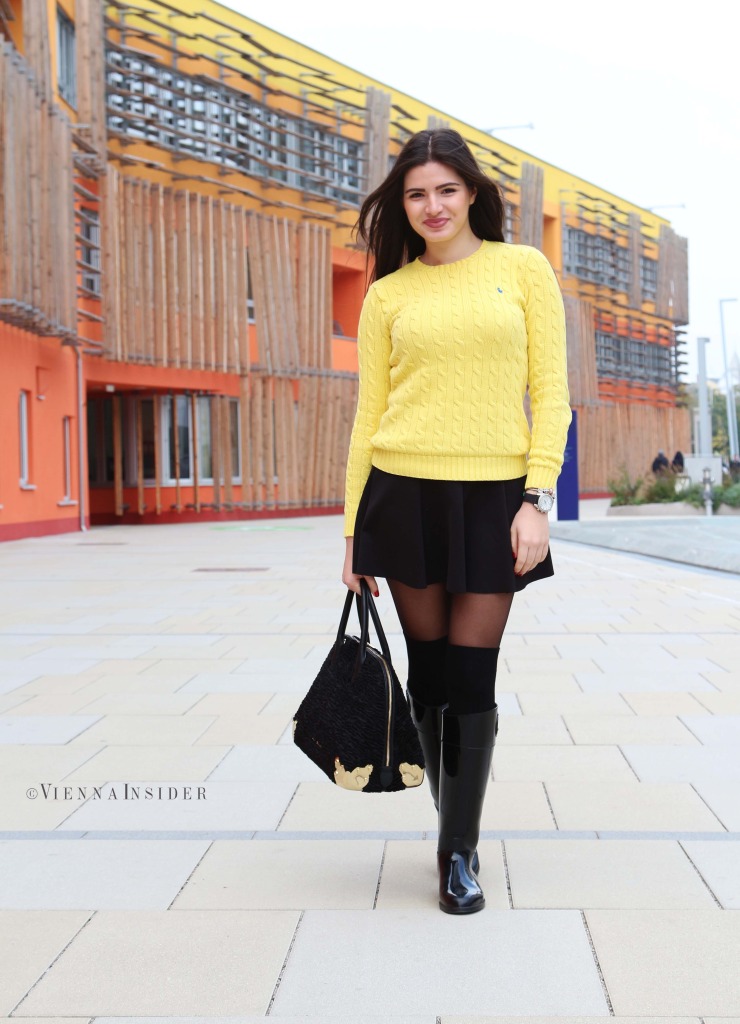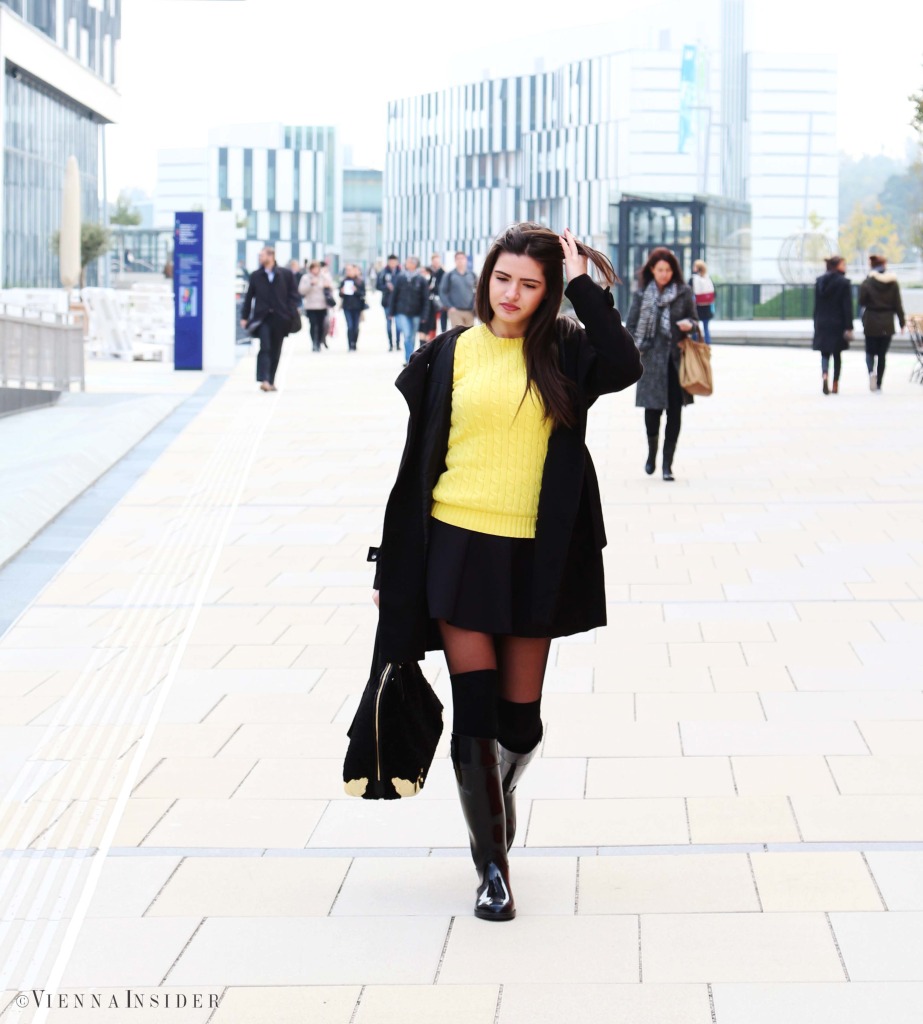 Outfit: Sweater (Ralph Lauren), Skirt (Bershka), Boots (Emporio Armani), Bag (Love Moschino)