Pretty much we all know her, that one girl that never gives up. That one apparently ordinary girl, that is daily taking small steps to reach her dreams. From hardships, numerous obstacles and battles to fight, to victories and up the stars. The road is not easy, but she never gives up.
While living our busy lives, we often fail to notice such ordinary and yet completely extraordinary people among us, from whom we can learn so much and whose stories deserve to be told. This is a story of one extraordinary, brave girl that I proudly happen to call my best friend. Vienna Insider readers already know her, as she is also part of our team. At the same time, I am writing these lines for all of you, that might identify a hint of Anja in their lives.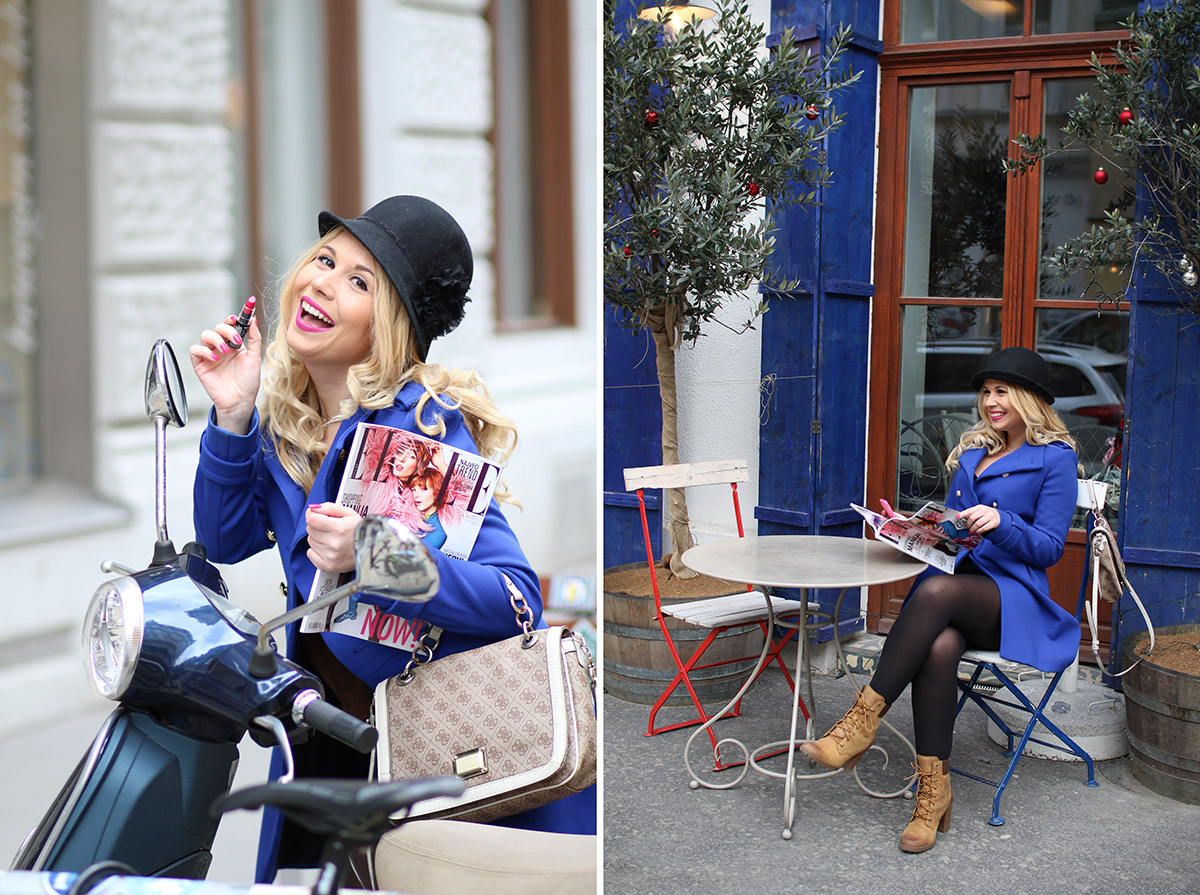 Our first shooting ever, February 2015
Who is Anja? A charming girl from a good Serbian family, born and raised in Belgrade. The only girl in the family, surrounded by brothers, living the good life, being pampered by the parents and grandparents, eating her favorite french fries every day, spending each summer enjoying in their house by the sea. Anja is that it-girl rolling the streets of Belgrade in her Hello Kitty Peugeot, partying, falling in love, going out, studying… Sounds a bit spoiled, right? But life is all about balance and sometimes you can be a bit spoiled and a fighter at the same time. So Anja is also working hard, volunteering, being active all year round.
Young, wild and free, second shooting in 2015 and the rest is history. I probably have more pics of Anja than anyone else in my archive 😀
After graduation, love and dreams take Anja to gorgeous Vienna, where things start to get a lot more serious and life seems to feel like a Mexican telenovela. Sometimes a new start might take off so well, so you are bursting of love and joy, not even assuming that this might be just a short episode and you are about to face some of the most difficult moments ever. Basically over night you end up all alone, betrayed and heart broken. You move from a nice flat to a shared room in a dorm. Despite having a university degree you need to work in some random cafes, babysit and do different jobs, because you are a student and on top of that a foreigner – an Ausländer.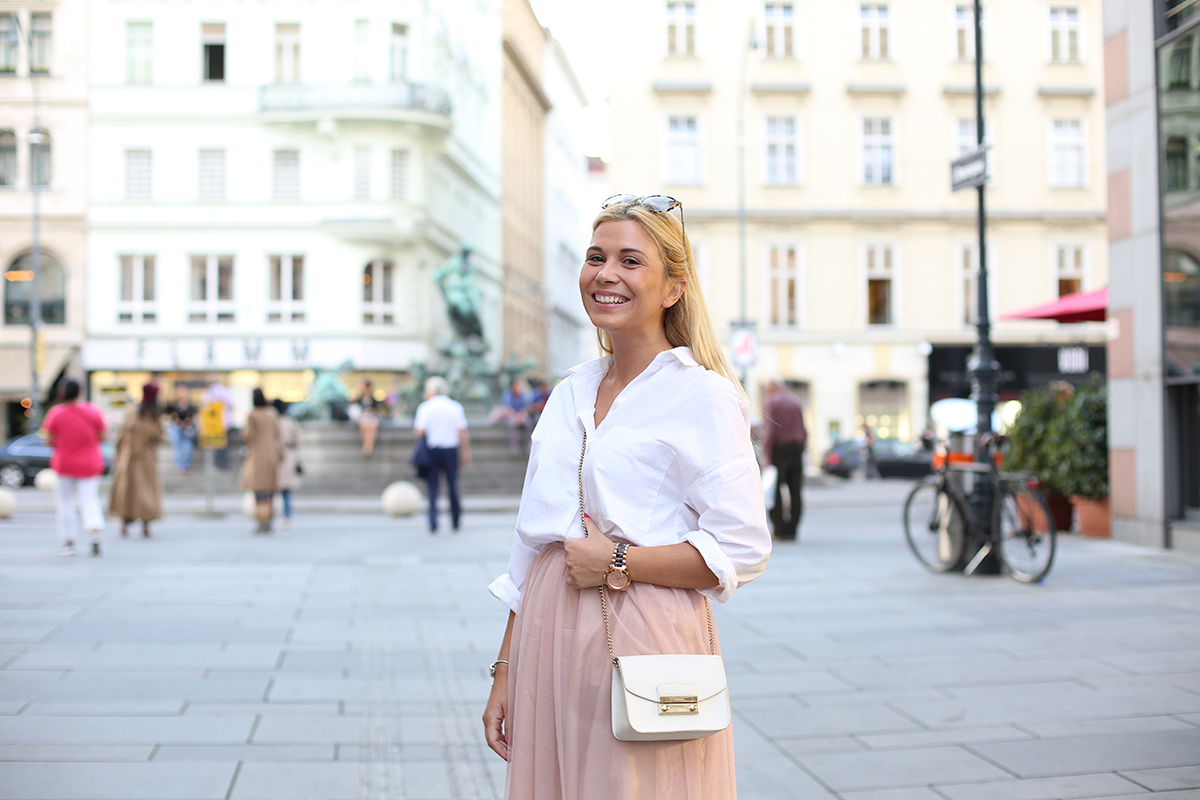 Being an Ausländer with an Eastern European accent, often doesn't seem to awake sympathies by the local population. Even when you proudly manage to pronounce that tongue breaking German word or finish a long sentence, the majority gives you THE look. THE look makes you feel a bit ashamed and undervalued. It makes you shy to speak. You only wish they had more empathy and could see how much time and effort lies behind your sloppy sentence.
Life feels like an everyday battle – you are fighting for survival, battling with endless administration, German course, with your crazy employer, learning German, doing exams and writing papers, trying to enroll in your desired Master studies, fear if you will get that student visa extended… Maybe the worst on this road feel some people that instead of supporting, try to challenge and ridicule you. It can really hurts seeing the looks and hearing familiar voices saying – there is no way you can do it.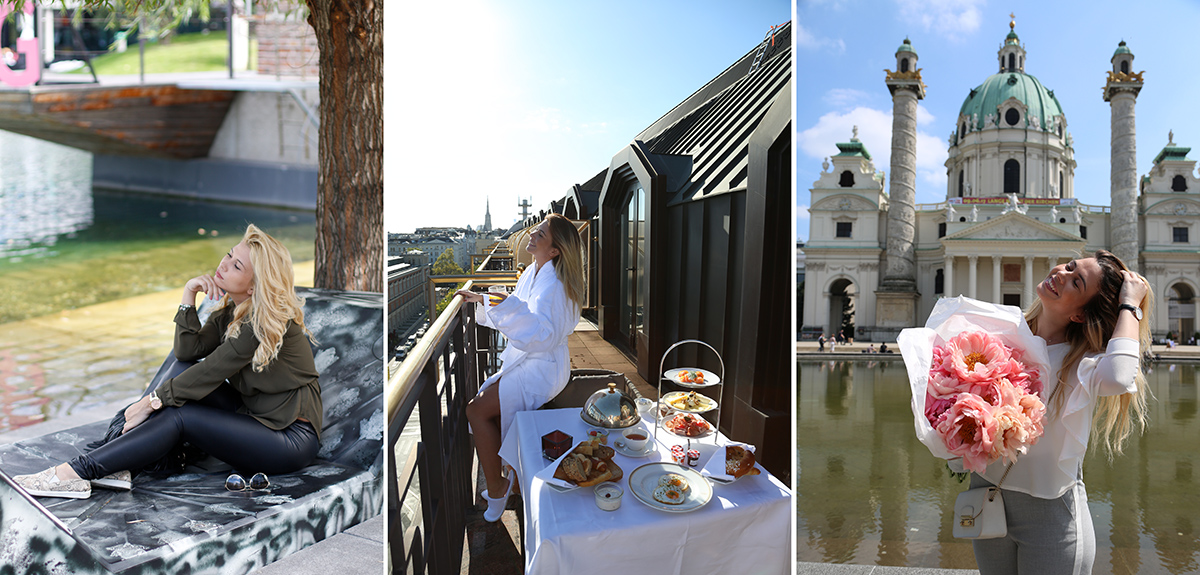 They make you fear and doubt in yourself, but only for an instance. But in reality, you are the one in charge of the mute button. You choose to hear the voice that guides you where you want to be. You don't need to speak, but do things.
And so Anja did. On her on, unique way.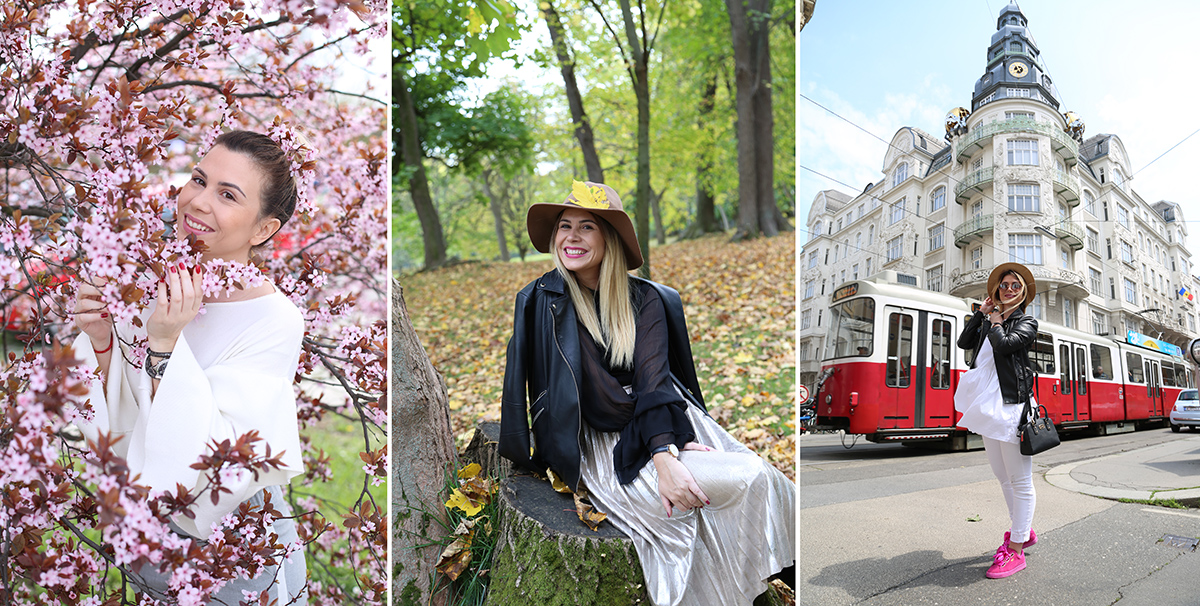 With a big smile, positive energy and a crew of faithful fans, Anja managed to build herself a life in Vienna. She met many wonderful people, moved to a beautiful flat, experienced numerous exciting Vienna Insider blogging adventures, finished her master studies with excellent grades, improved her German, found her soulmate, met many international people and started building herself a career.
Anja also helped many people along the way, took care of her loved ones, made friends with some little humans and older grannies, grew her Viennese network, successfully finished numerous projects, managed to overcome each and every obstacle on her way. She made her family and all of us incredibly proud.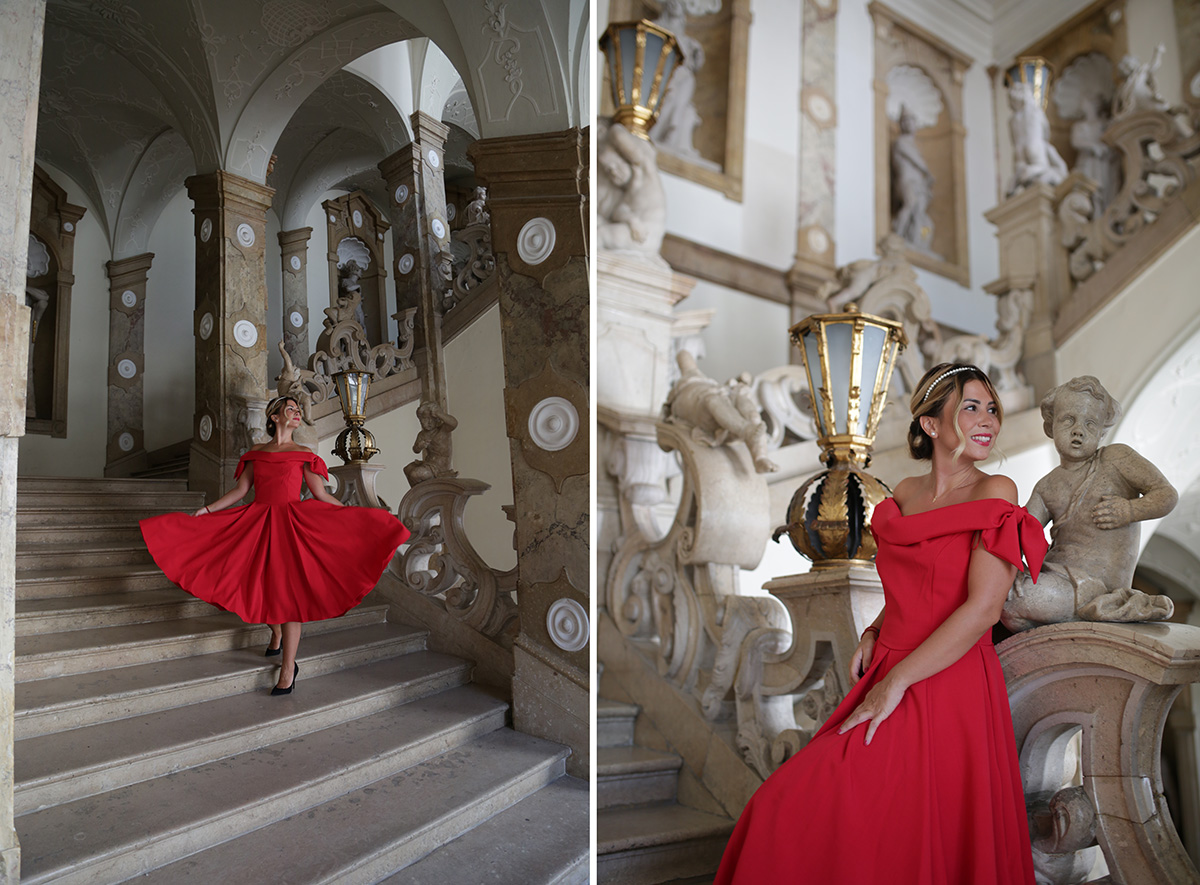 Princess vibes in Salzburg <3
Anja taught me many things. From those practical ones like with which detergents to wash my laundry, or what are fashion must-haves, to some important life things, that I still keep on incorporating, like how to enjoy the little things, appreciate and be excited about simple moments, how to be more positive, embrace imperfections, how to find compromises, how to make wishes and "earn through shopping", sing to my Orchids so that they bloom all year round… 😀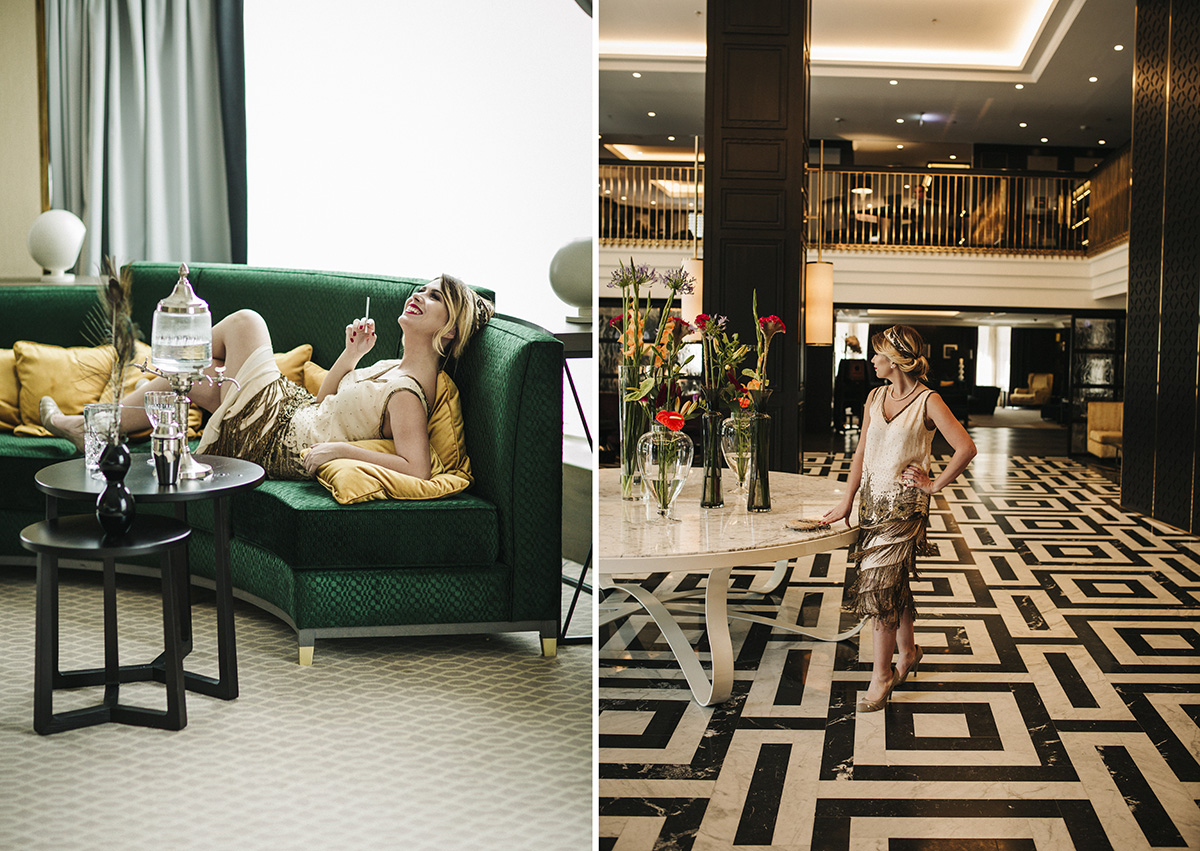 Another very dear project, Anja and I did for our partners Hilton Vienna Plaza
But the most important message that Anja's story teaches is to never stop believing. You don't need to say it aloud, but you need to strongly believe and never give up on your dreams. It is natural that you fear and doubt along the way, but make sure to courageously overcome everything that life throws at you. Dare to have and cherish dreams and wishes, that might seem unreachable or impossible to others. Sometimes you can wait long, but eventually it will happen. I know it sometimes sounds like a cliche, but sometimes simple and cliche is the only thing that works.
Selfies, selfies and more selfies. Us and our "friends" xD
Now let us all raise a glass and cheer, because this essay is coming to an end, and because today is Anja's 30th birthday!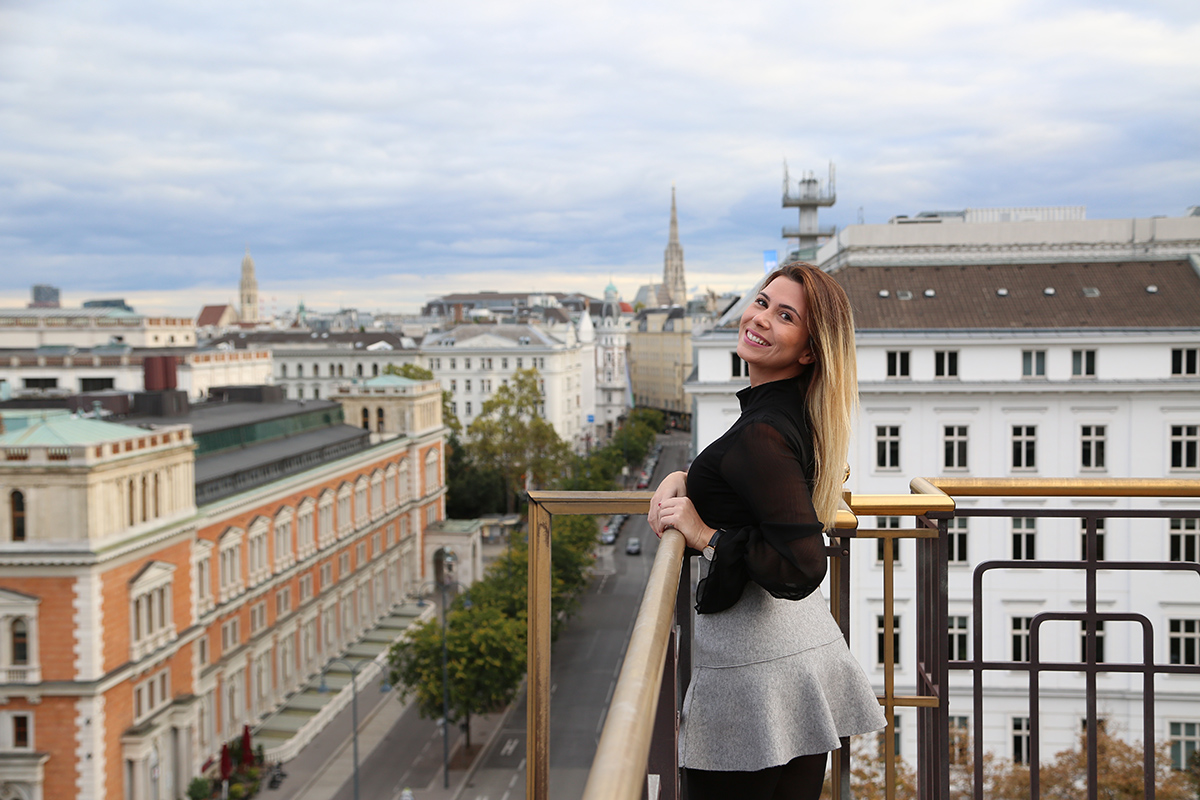 Happy birthday my bestie! I wish you all the very best, from the bottom of my heart! Despite those moments when you torture me and only a shot of rakija can calm my nerves, I couldn't imagine my life without a bestie like you! Thank you for all the wonderful moments and unforgettable adventures, I know the best is yet to come! With endless love, your bestie Unci <3
Another unforgettable adventure when we worked for the Erste Bank in Reutte, Tyrol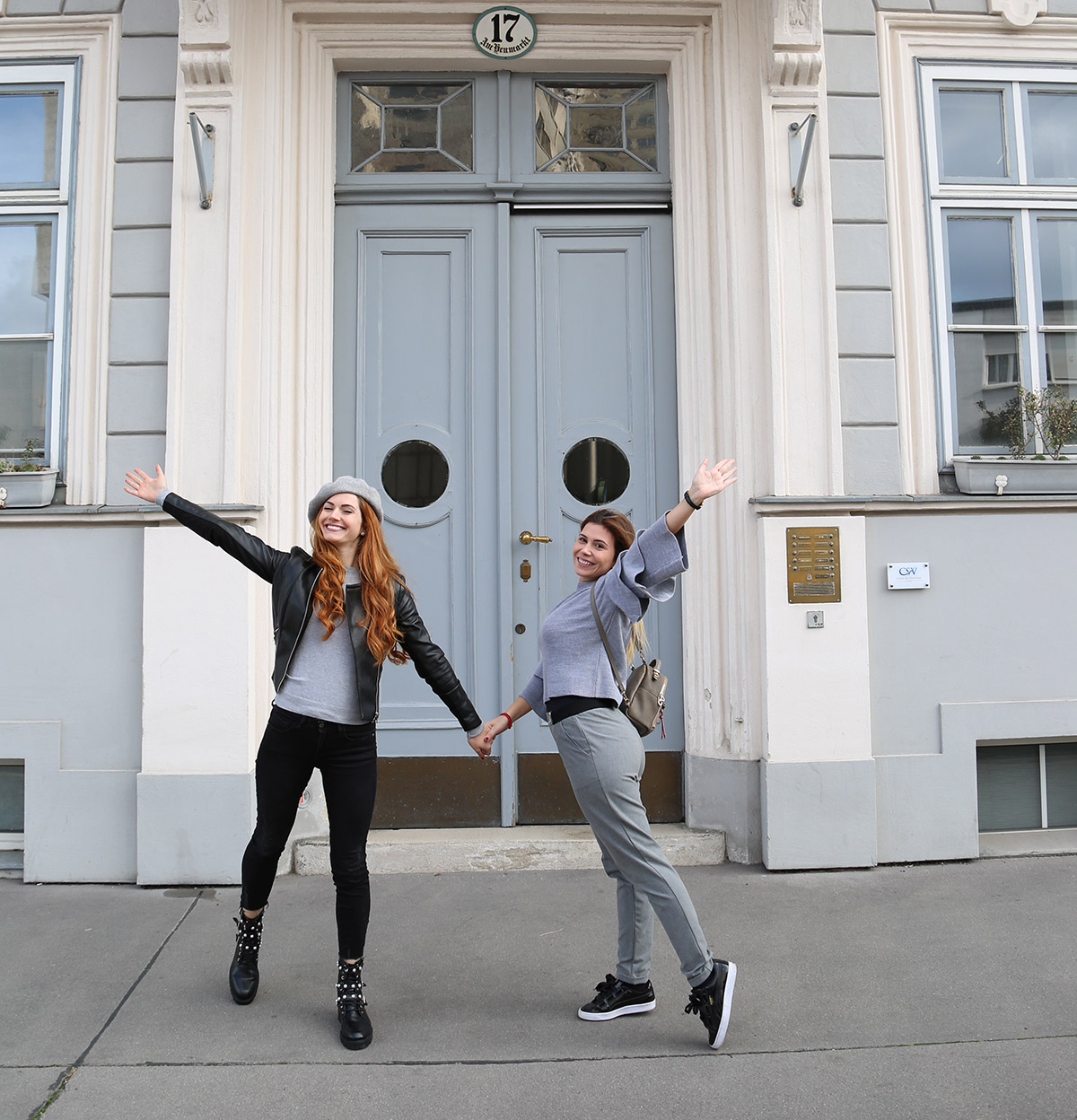 PS: Dear reader who read until the end, thank you so much! <3