How does it feel to live in Vienna, in a typical "Altbau" style? Imagine living in a building constructed in 1902, in a flat with 4-meter ceilings, tall windows and lots of light. A stay at small boutique, art and heritage hotel Altstadt Vienna, makes you experience exactly this authentic, sophisticated Viennese lifestyle.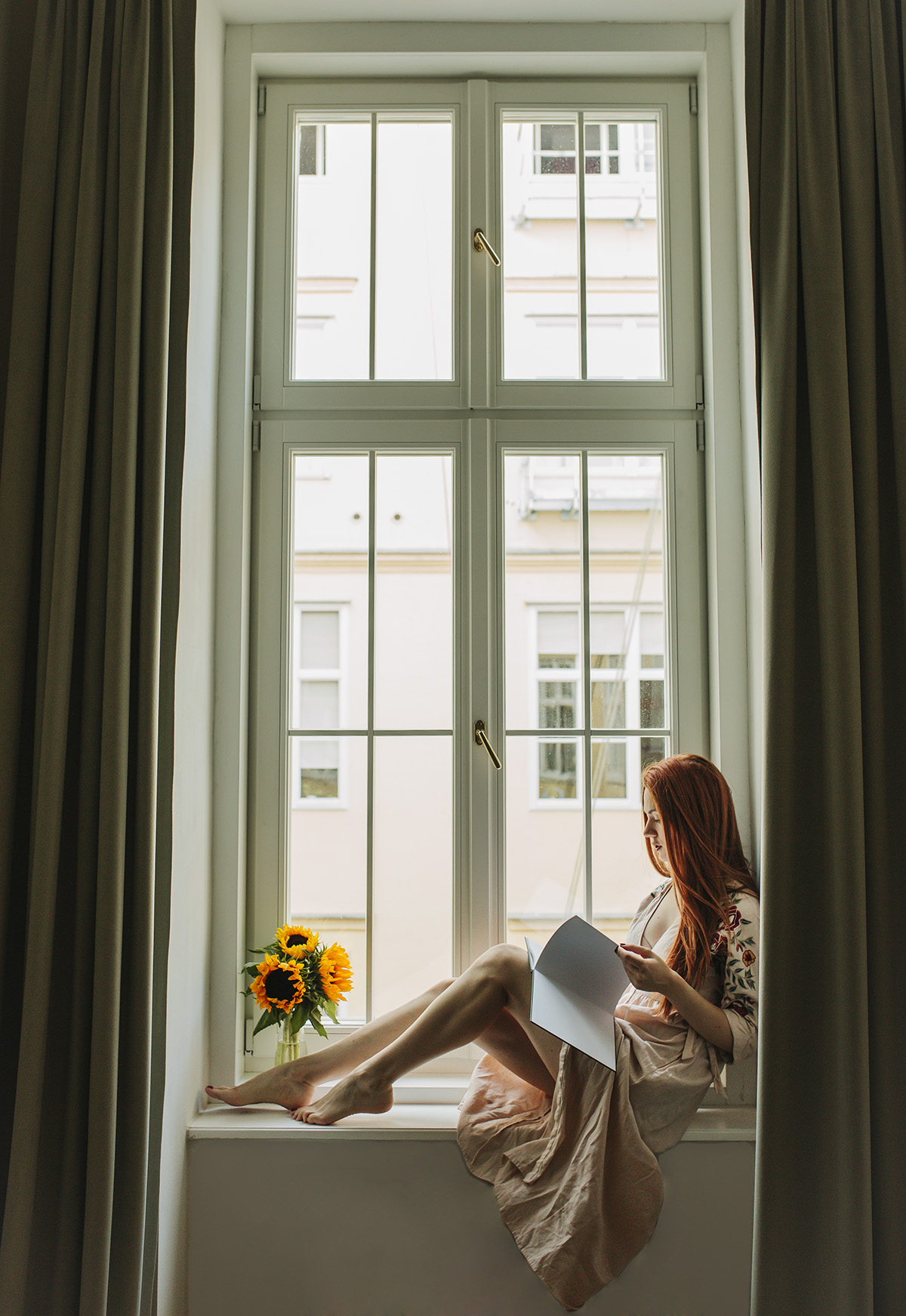 And a lot more, for this hotel also displays a large, private art collection. Contemporary art works on the walls, antique furniture where breakfast is served, designer furniture everywhere. There are even pieces of family legacy, such as a wooden baby cradle that actually belongs to the hotel owner.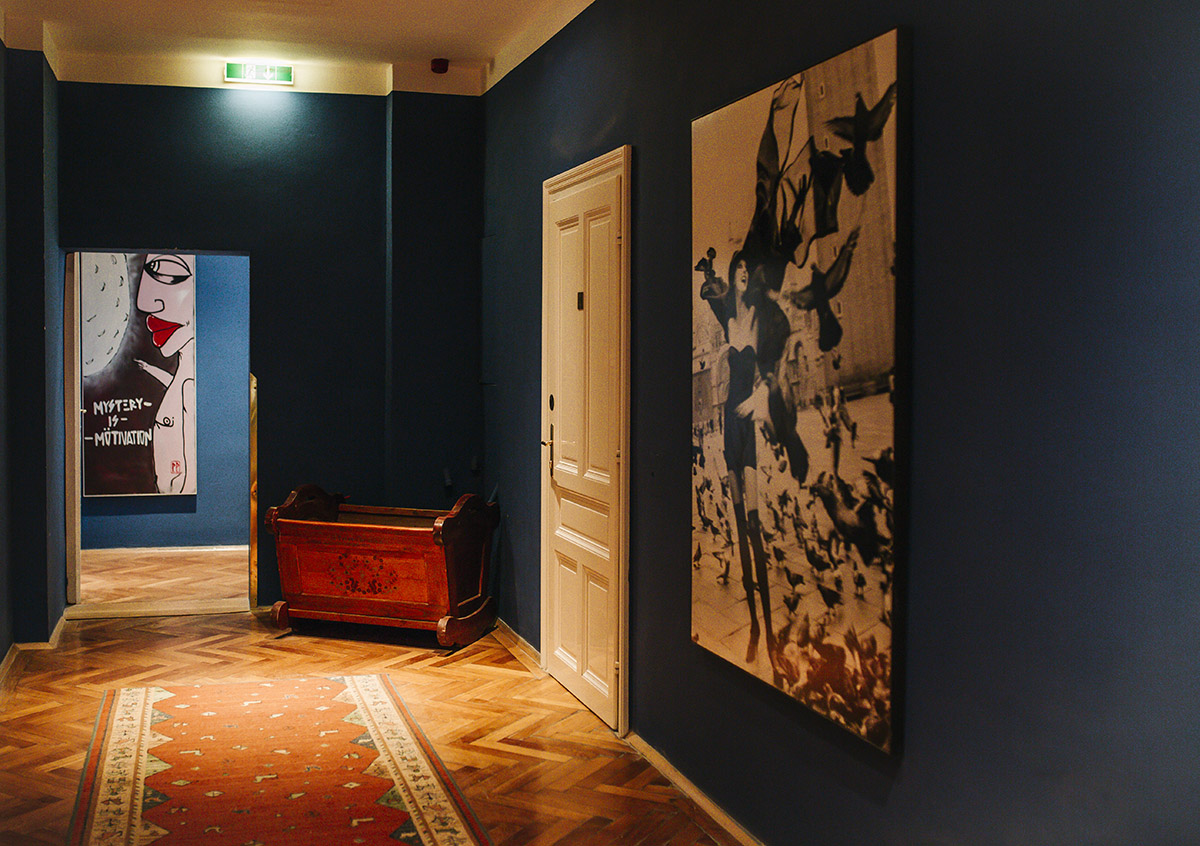 But probably the most remarkable about this hotel is that every room was designed by famous artists, designers and architects. Each room tells a different story, that tributes to the cultural identity of Vienna. To name a few, there is a Library Suite, Viennese Modernism Suite in Joseph Hoffmann style, Chocolate Room, Polka Design room… There is even a suite designed by Lena Hoschek, one of the Austrian most well known fashion designers.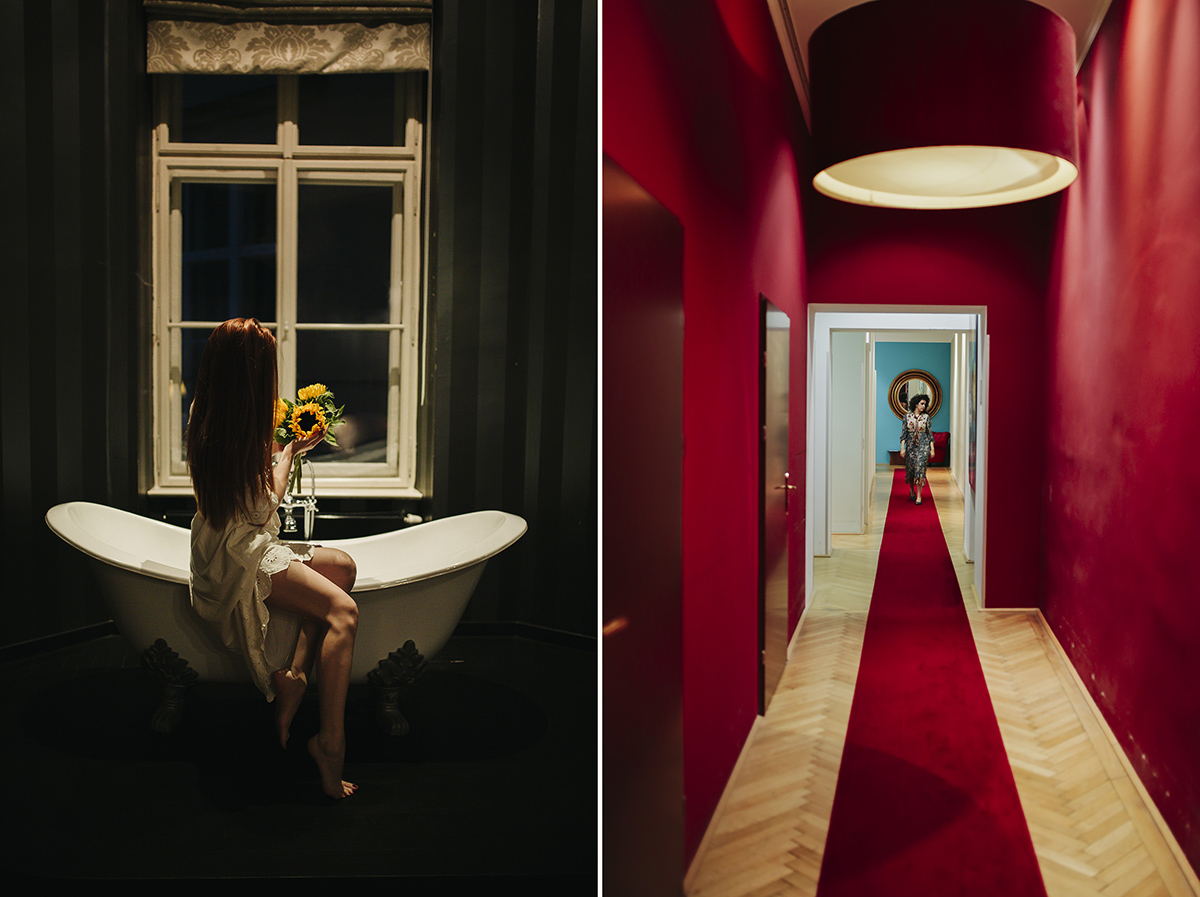 The history and present clash and create a unique, harmonic place. Hotel Altstadt Vienna is a hotel and art gallery in one.
It is a perfect place for curious travelers with an artistic soul. For those seeking for authentic and special hotel experiences. But also for those of you living in Vienna, since a part of hotel Altstadt Vienna is also available for the external guests! You can go for a breakfast, work or have a business meeting in the gorgeous Salon inside the hotel. Sometimes they even offer guided tours, during which you can learn more about the art collection and visit the suites. For all that info, make sure to check their Instagram or Facebook pages.
And now let me tell and show you more of our staycation and share our Altstadt Vienna hotel review!

OUR ROOM: THE OPERA SUITE
I stayed in hotel Altstadt with my dearest curly friend Senka in the Opera Suite. We literally fell in love with our suite, from the moment we stepped in. Pictures say it all, but let me mention a few highlights:
steel and walnut shelf with over 1000 vinyls and a gramophone. We were listening to the opera and some other classics we love during our whole stay!
A smaller version of the iconic chandelier made by Lobmeyer for the Metropolitan Opera in New York. A genuine piece of art!
Famous Lounge Chair with Ottoman designed by Ray and Charles Eames
Impressive art work by young Viennese artist Elisa Alberti
I have to grade the bed comfort with a 10+!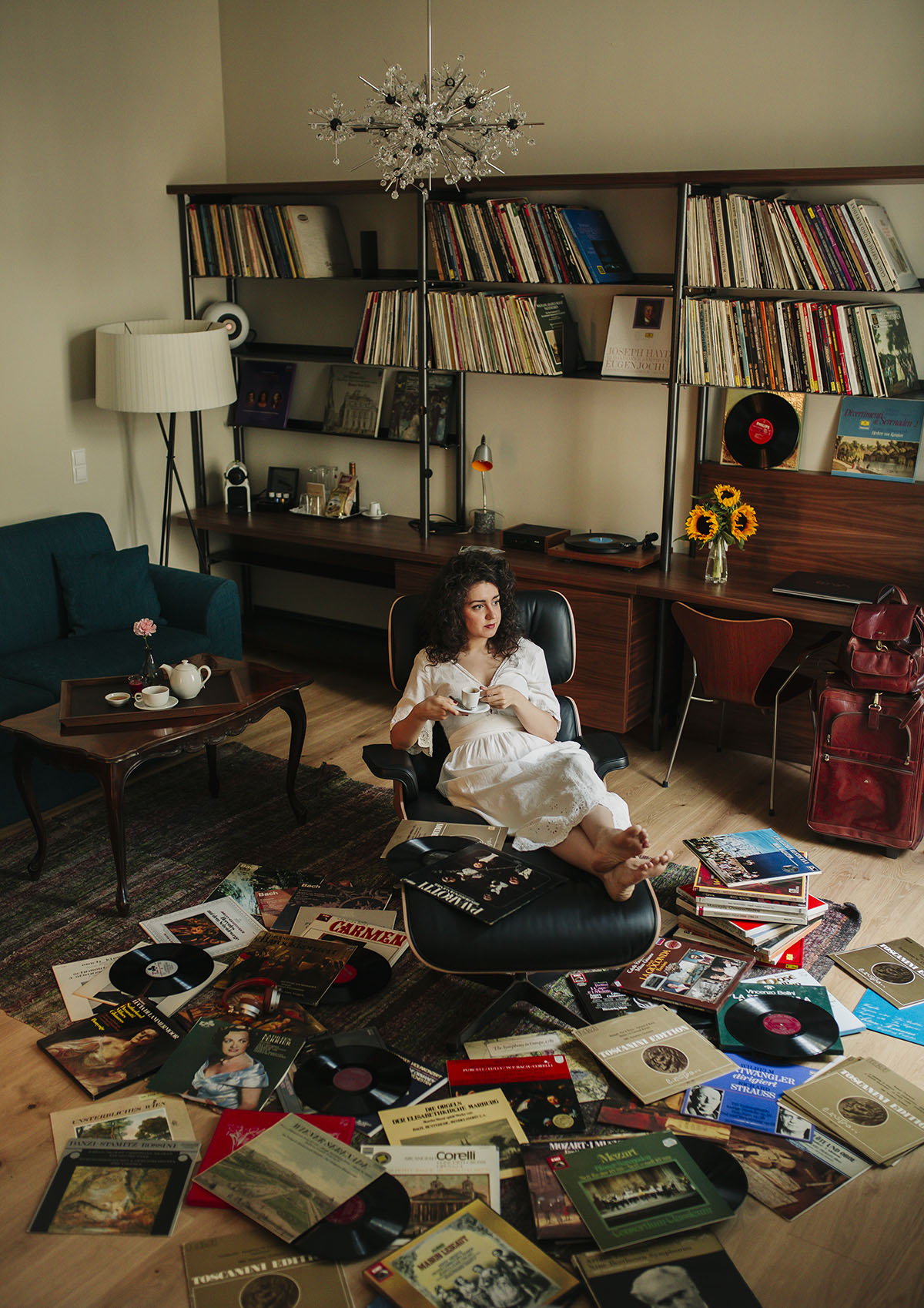 Let me introduce you to my dear friend Senka (as this is her premiere on the blog!) – double Master of Arts in anthropology and Scandinavian languages, girl boss, book worm, travel lover, talented writer… And since recently a mom! The girl that tells the funniest stories (i try to remember them and pass them on hahaha). Senka's signature – her wild, curly hair. We met at our uni and the rest is history!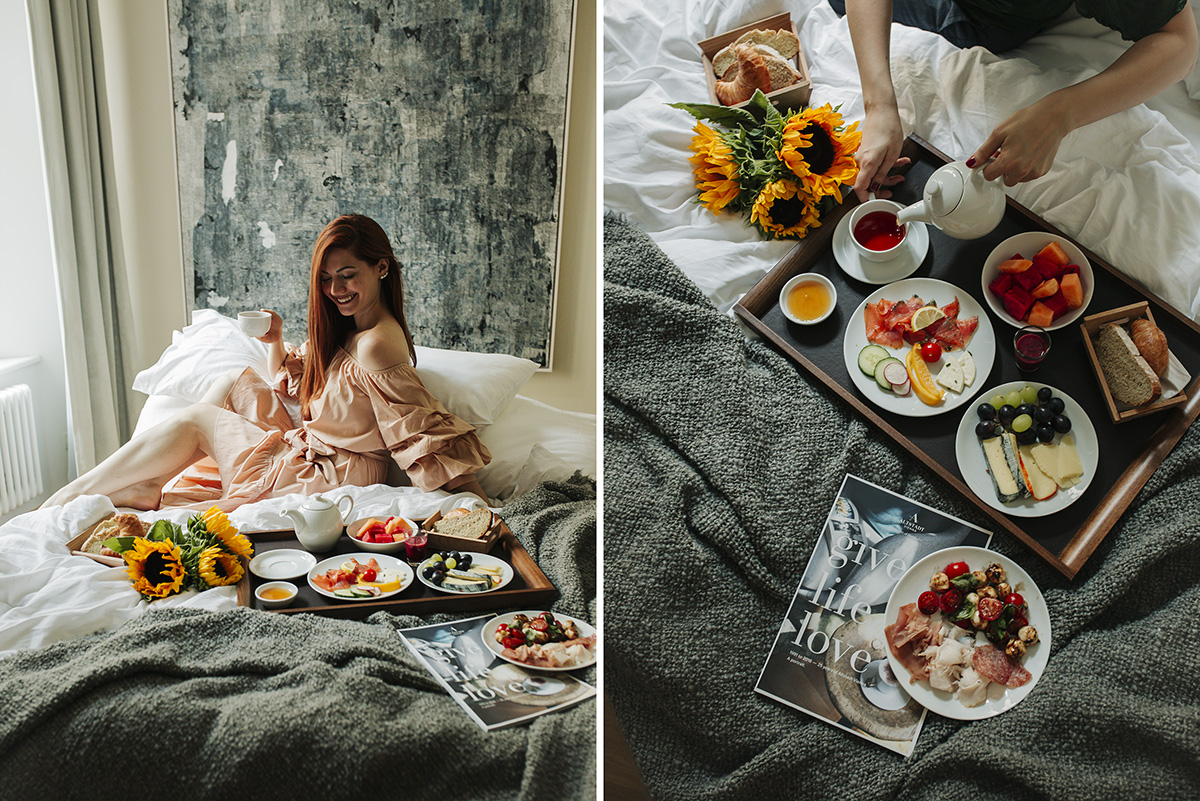 Senka and I loved how the combination of industrial and contemporary design complemented the classic Altbau style. The Opera Suite has all the amenities for both work and relaxation. The whole atmosphere of the hotel made our creativity boost! We hope you will love the pictures we created as much as we do! A bulk of them is waiting for you in the end of this post. 🙂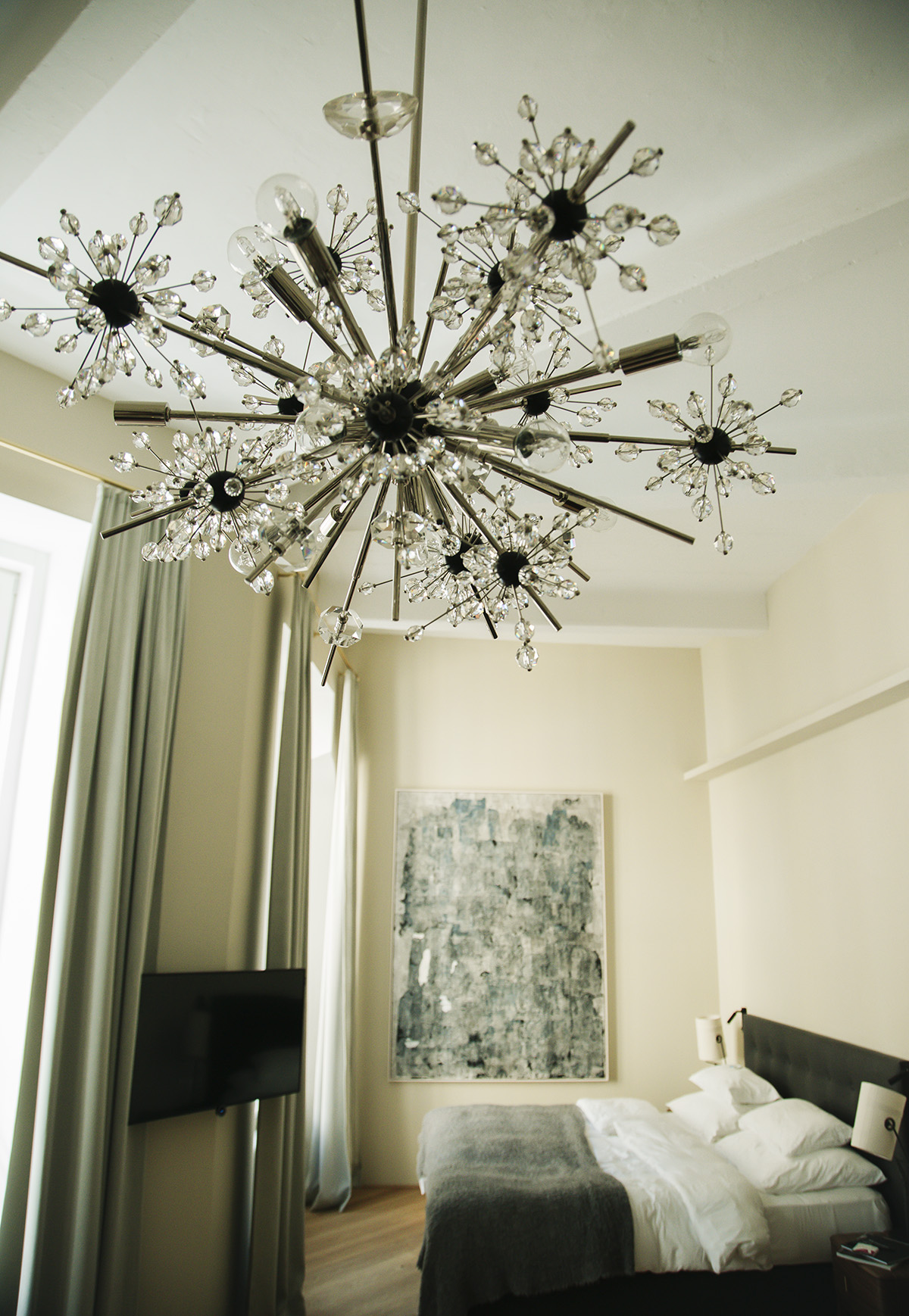 Senka the rebel, breaking the rule of eating prohibition during the shooting, and then trying to bribe me with champagne. xD
BREAKFAST AND DINING
The breakfast at hotel Altstadt Vienna is continental style, served as a buffet. The selection is not too big, but all the ingredients are premium quality, very fresh, delicious and regional. Besides cold cuts, cheese, salads, fruits, cereals and co, you can also order warm egg dishes or porridge (the waiter brings them to you, freshly made). There is a large selection of bread, high quality tee sorts, great coffee and even champagne! Everything I mentioned here is included in the breakfast, that you get if you book your stay, as well as if you come as an external guest. Another great thing is that breakfast is served on workdays until 11h and on the weekends until 11:30h! So if you like to lounge or sleep longer, you can properly relax, not be stress out to make it to breakfast.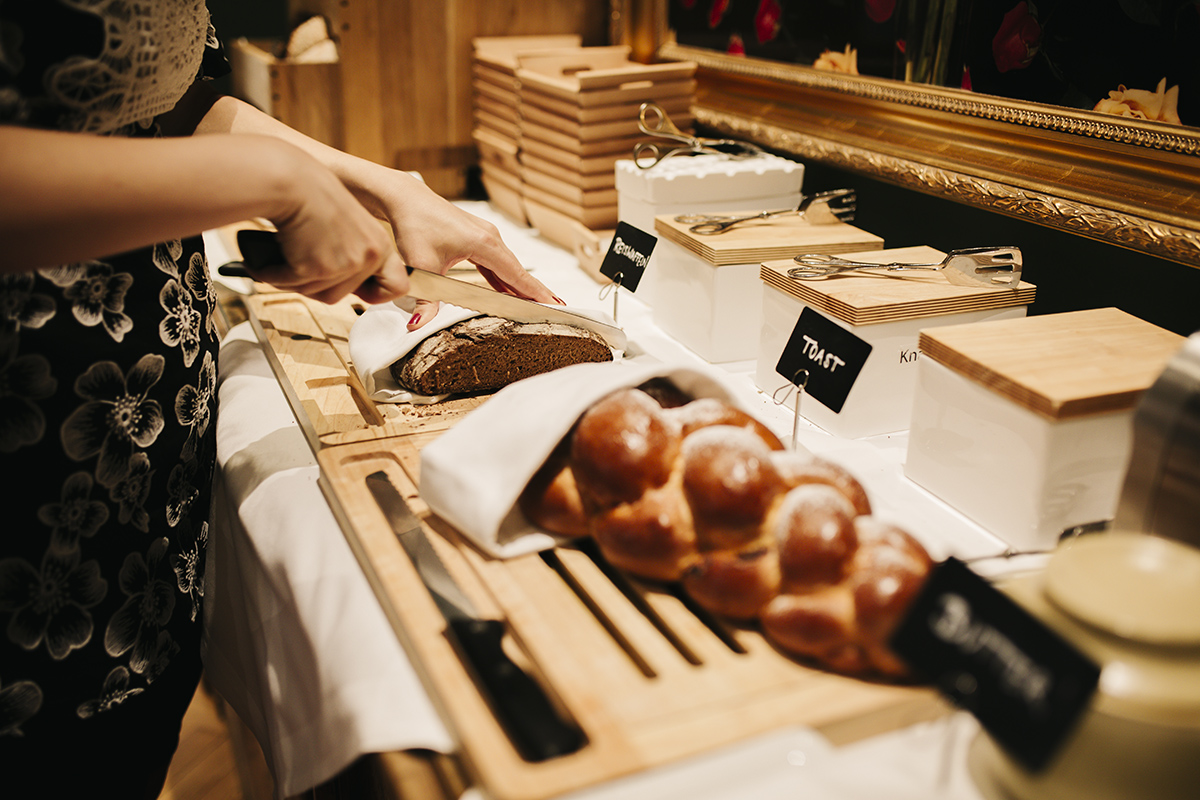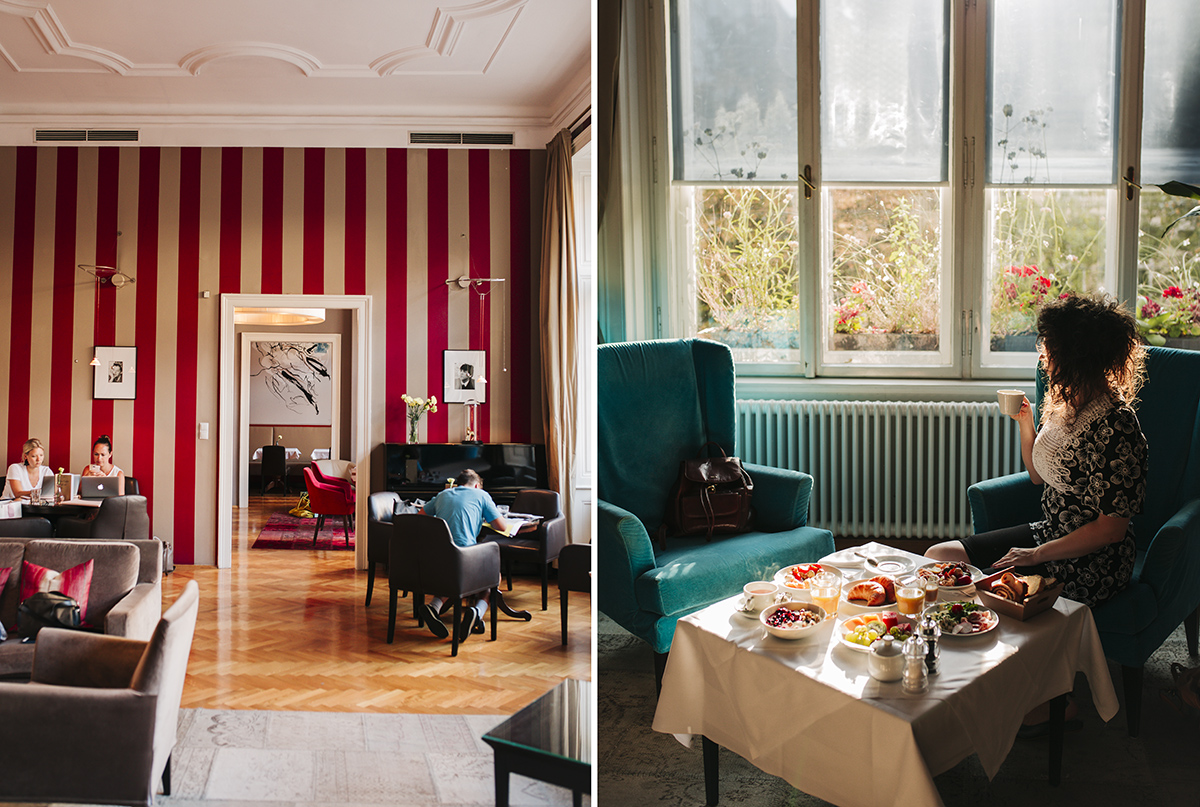 For all the information about the breakfast rates and times, head over to Altstadt Vienna website. 
Between 16-18h as a hotel guest you can stop by for cake and coffee/tea time! Kaffee und Kuchen is one of the Austrian traditions, that I cannot skip! ;D The cakes were homemade and delicious!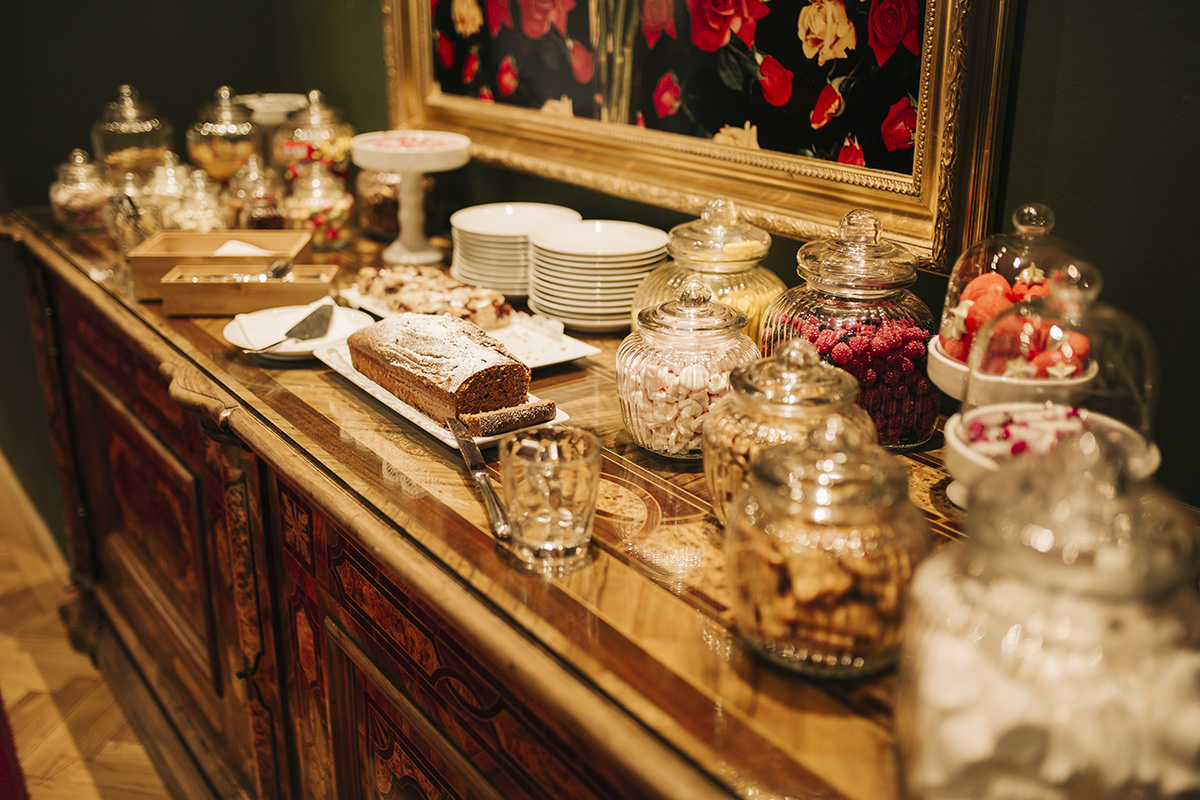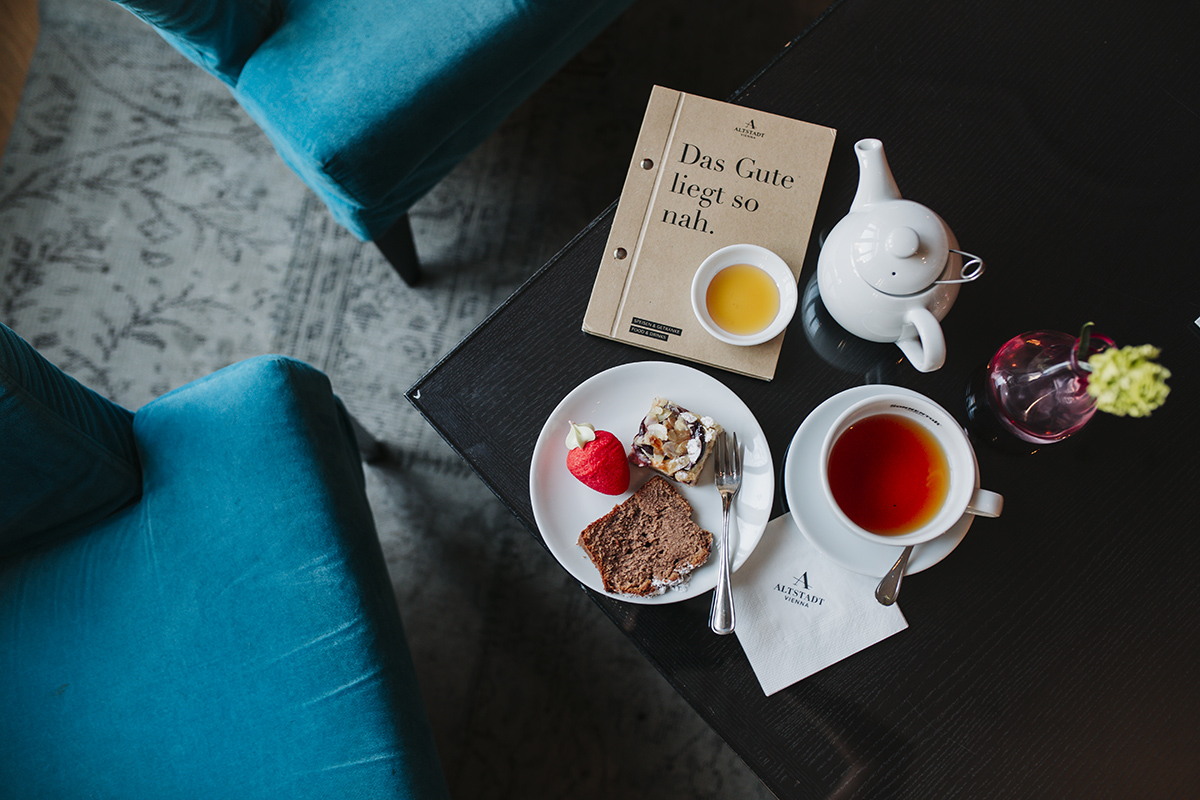 Overall, the Salon has a pleasant living room atmosphere, where you will meet guests playing chess, reading, sipping coffee or working.
THE LOCATION – HIPSTER 7th district has it all
I hope you won't mind me being biased here, but I am a huge fan of the 7th district, in which hotel Altstadt Vienna is located. I love it since it is so full of life. You will find anything from dining, shopping and culture right around the corner from the hotel! There are little shops and restaurants everywhere, it is not touristy, has cobbled streets and beautiful architecture.
Walking from the hotel you will need less than 10 minutes to reach the historic center of Vienna. As soon as you step out of the hotel, you will find yourself at beautiful St.Ulrich square, that has some of the most photogenic cafes in the whole city. I already blogged about them here. It is surrounded by restaurants specializing in any cuisine from Japanese, Georgian, Austrian, International, vegan, anything! If you like shopping, especially for more unique stuff, antique, vintage and concept shops, you will find them all around Burggasse and streets nearby (basically this is just 1 min away from the hotel).
And a cultural bonus – the Museums Quartier (in case you have never been to Vienna before – a big square surrounded by several art museums that you got to visit such as Mumok and the Leopold museum) is 3 min away. I would especially recommend you not to miss this square later in the evening, as there is always something going on there.
One last thing – if you visit Vienna in Xmas time 5 minutes away from hotel Altstadt Vienna you will find the most charming and favorite by locals Xmas market at Spittelberg! It will be there from roughly second week of November until Xmas day. As someone crazy about all things insider and local I really cannot imagine a better location for a hotel than this! It just has it all and you don't need to use metro or any other transportation at all. Everything is manageable on foot.
BOOKING TIPS
Before I conclude this post, I would like to share with you a useful tip – book your room directly through hotel website! Hotel Altstadt Vienna has a great booking system, that is quick and easy to use and also they guarantee you the best deals! So I really encourage you, in case you decide to book a stay at Hotel Altstadt Vienna to do it via their website. Or if you prefer their team to help you pick the room that will best match your individual preferences, you can inquire and book through a phone call. Just dial +43-1-5226666.

STAYCATION AT ALTSTADT: FOR THE EYE AND THE SOUL
I hope that you enjoyed reading my Altstadt Vienna review! This is a hotel that radiates art, creativity, dedication and love in each detail and every unique suite. It is impossible not to get inspired and fully enjoy a stay at this hotel that cherishes the true spirit of Vienna.
I would like to thank the Hotel Altstadt Vienna team for making Senka and me feel so welcome, for their patience and understanding of our creative lust. 🙂 Art is not visible merely in the design of this gorgeous hotel, it is also felt in the hospitality, professional and friendly approach of the entire team.
Last but not the least I need to thank my dear friend Senka for all the modeling, for being our fashion stylist, and for snapping all these beautiful pictures of me.
And thank you dear readers for stopping by!
Hugs,
Una
Hotel Altstadt Vienna
Address: Kirchengasse 41, 1070 Vienna
For bookings and all information you can call +43-1-5226666 or check their website
Editor's note: The first version of this post was published in October 2018.
Three ways on how to pose in an iconic chair. xD And by the way, no vinyls were harmed in this creative feat. 😀 It took us a long time though to make the mess and bring them back. Do not try this at home.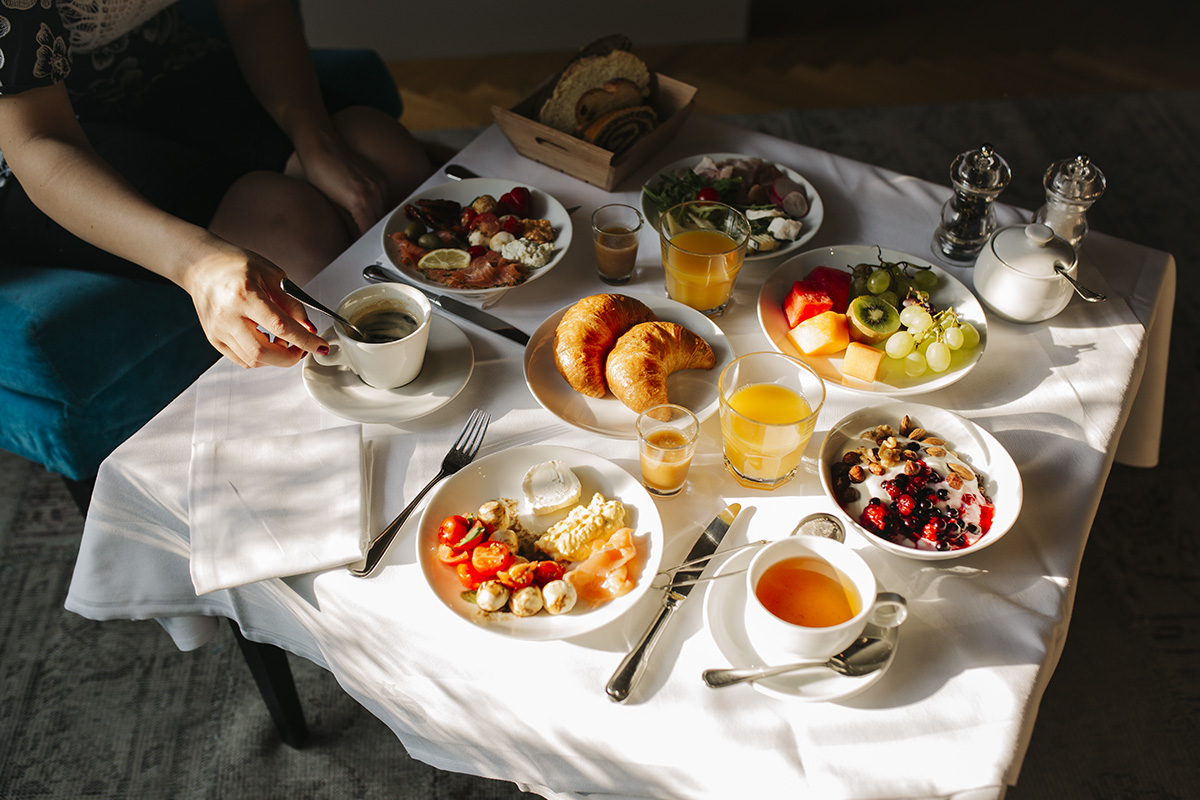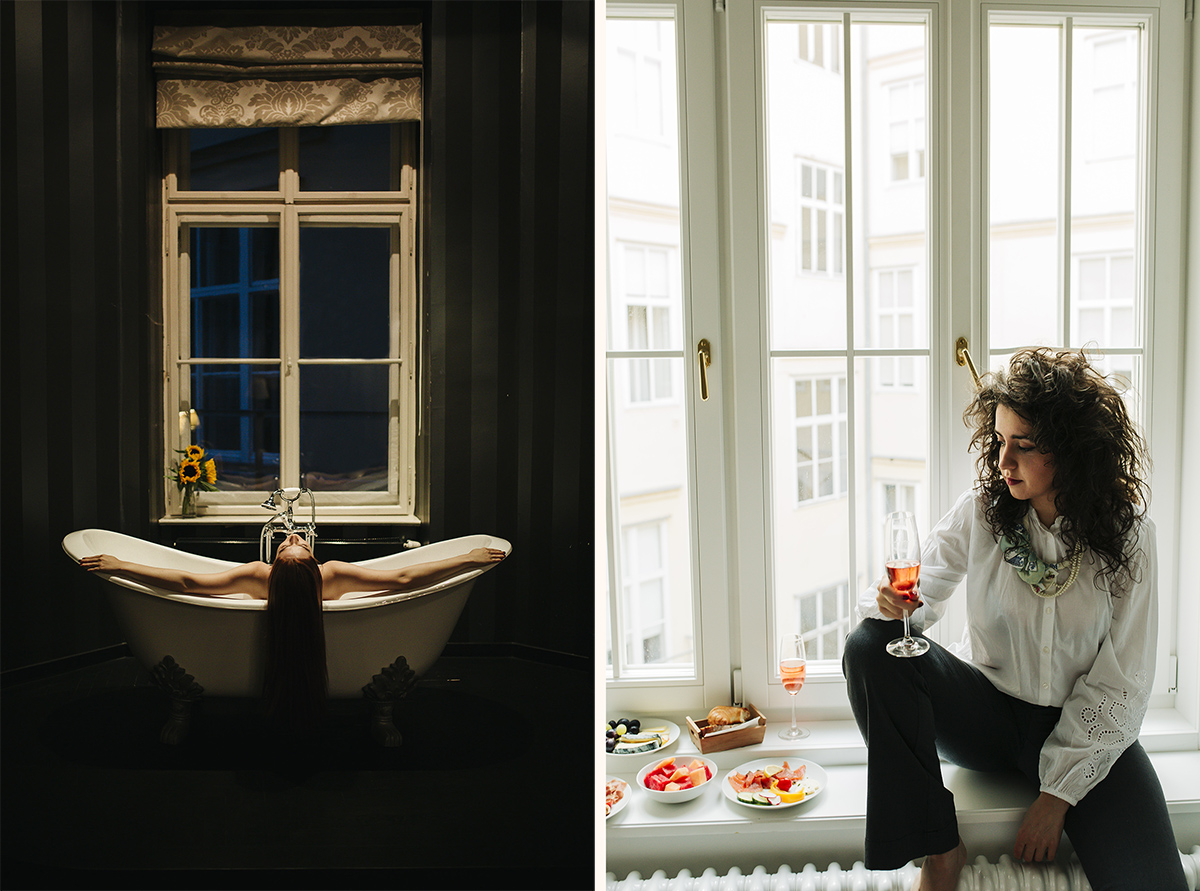 After work and before work situation. 😀 We just had to have the shooting in this perfect tub in Matteo Thun suite. PS: both girls you see here are fully dressed up. 🙂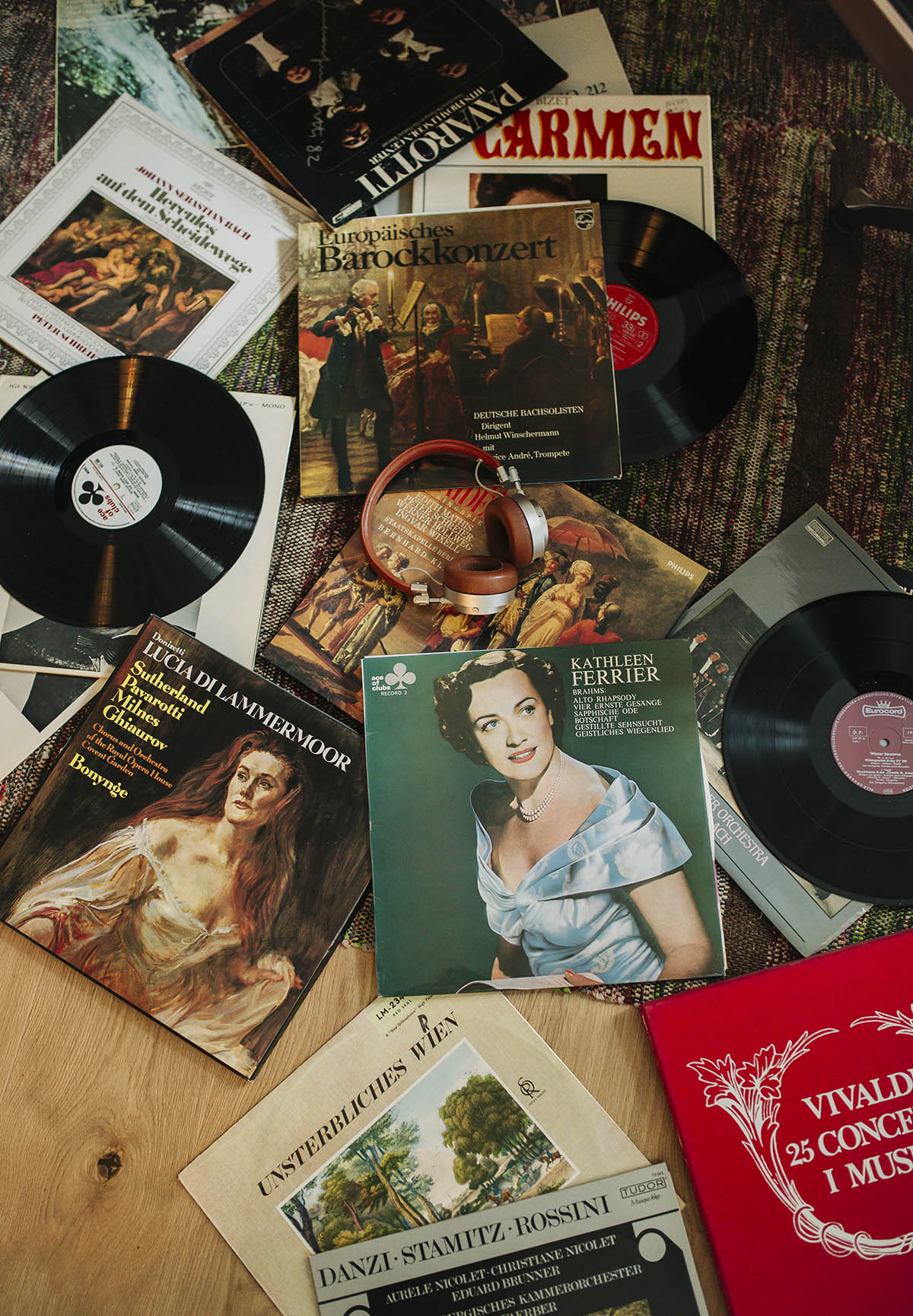 Before work and after work edition of Senka. The new profile picture was born. <3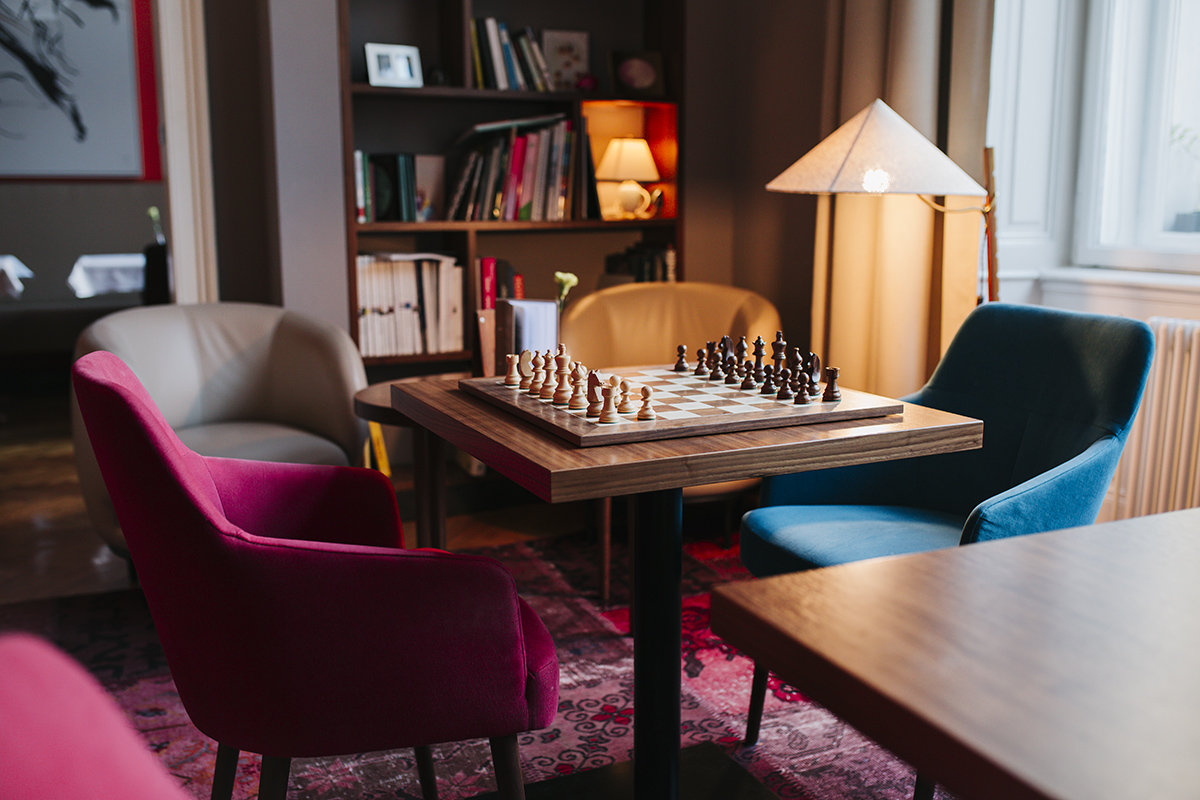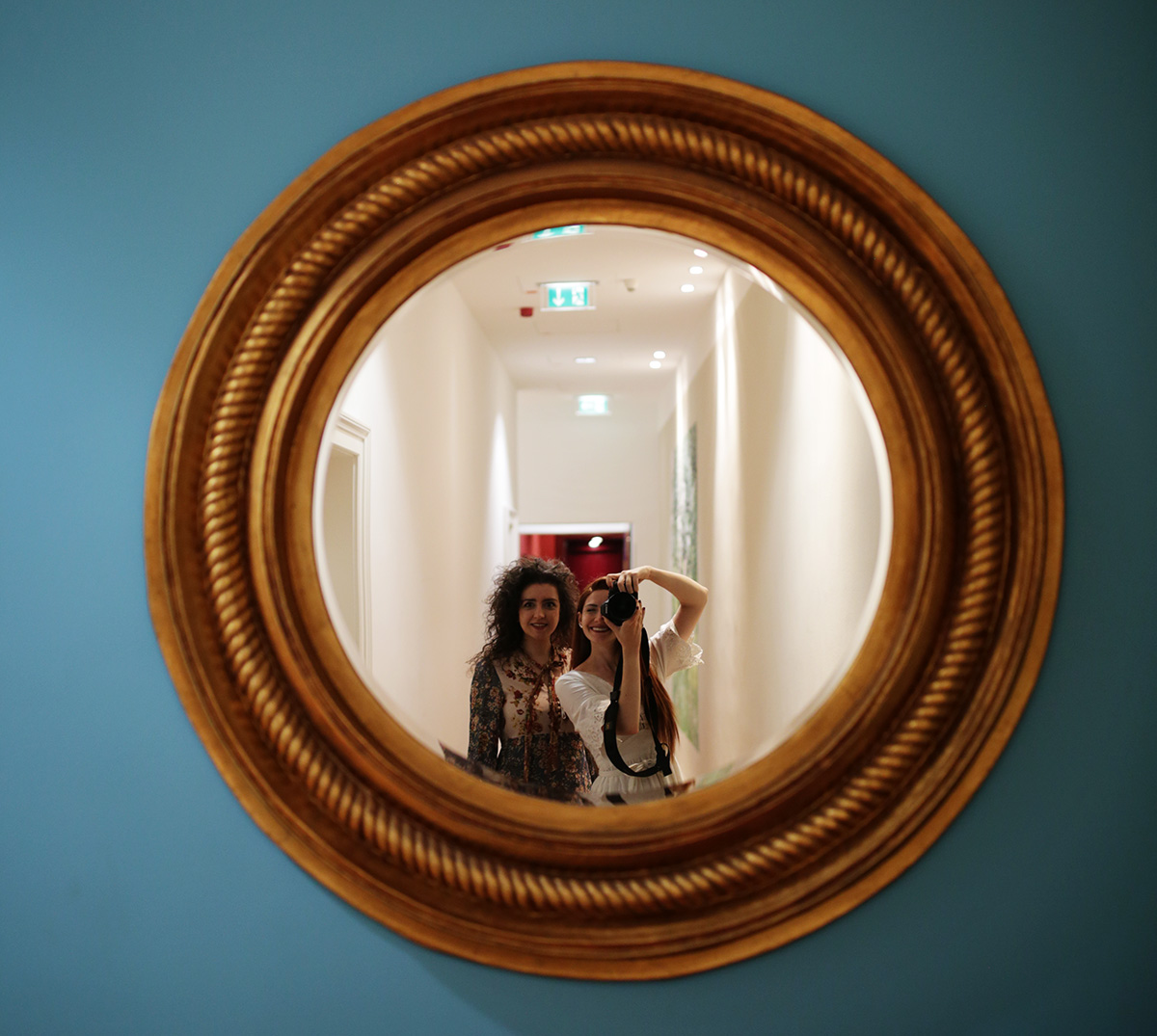 And its a wrap! Thank you for looking until the end <3
This post was done in collaboration with Hotel Altstadt Vienna.