Loving fall most of all! Who else agrees that autumn is the most gorgeous season? The colors of the nature are simply mind blowing and throwing leaves around makes just the perfect scene. I will share with you today some of the most perfect places for autumn photo sessions in Vienna. Make notes and hurry up after reading this post to snap those pictures, because this beauty sadly doesn't last long!
Don't forget to bring enough people along to throw leaves, because capturing them on pictures is an absolute must! 😀 This is an updated post with more locations! The first version was published back in 2017.
1.Magical autumn tunnel in Schloss Schönbrunn
Starting this list with an absolute winner – the tunnel in Schönbrunn Palace. Words cannot describe this perfection! If you only have time to take pictures at one from all these locations, my advice is to go here. I had a huge pleasure to shoot here with my gorgeous friend Idda van Munster. Along with the best pictures from our photo session. Until then, I recommend you to check Idda's Instagram gallery, for a daily dose of wonderful pictures of this authentic vintage girl (meaning that Idda doesn't dress up like this for Instagram or photo sessions. This is how Idda looks in her real, everyday life).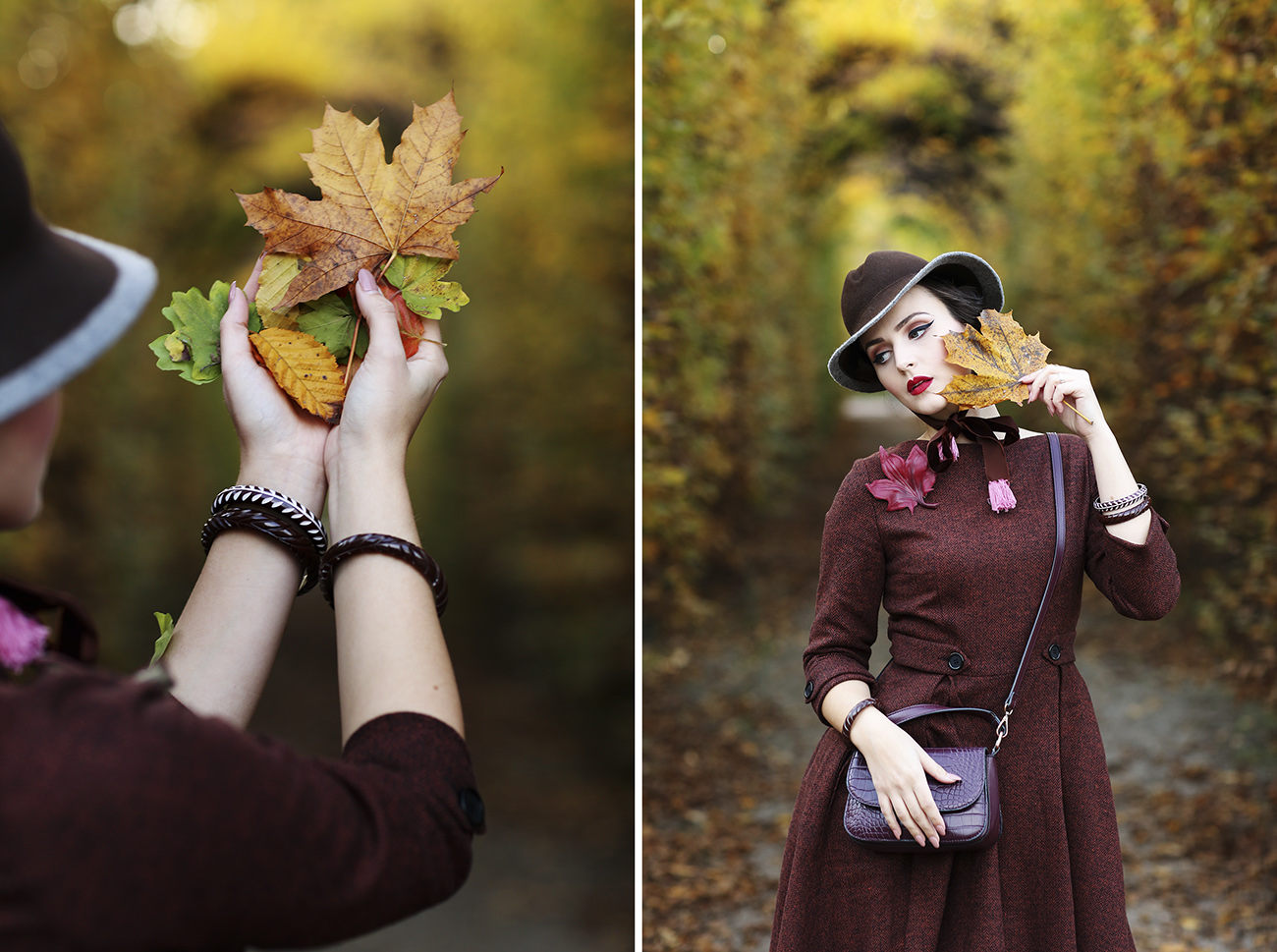 And if you want to see more photos from Schoenbrunn from the previous years, take a look at our old post here. Loving those photos so much. <3
2.Garden Palace Liechtenstein
There are two Liechtenstein palaces in Vienna – the Garden Palace in the 9th district, and the City Palace in the 1st district. The pictures you see here were taken in the Garden Palace in front of this gorgeous golden Ginkgo tree. The gardens of the palace are open for public so if you want to go enjoy imperial Vienna vibes with almost no tourists around, this is the place to go. Dreamy autumn beauty, isn't it? Modeling on these photos was one of my best friends in Vienna – gorgeous Alex!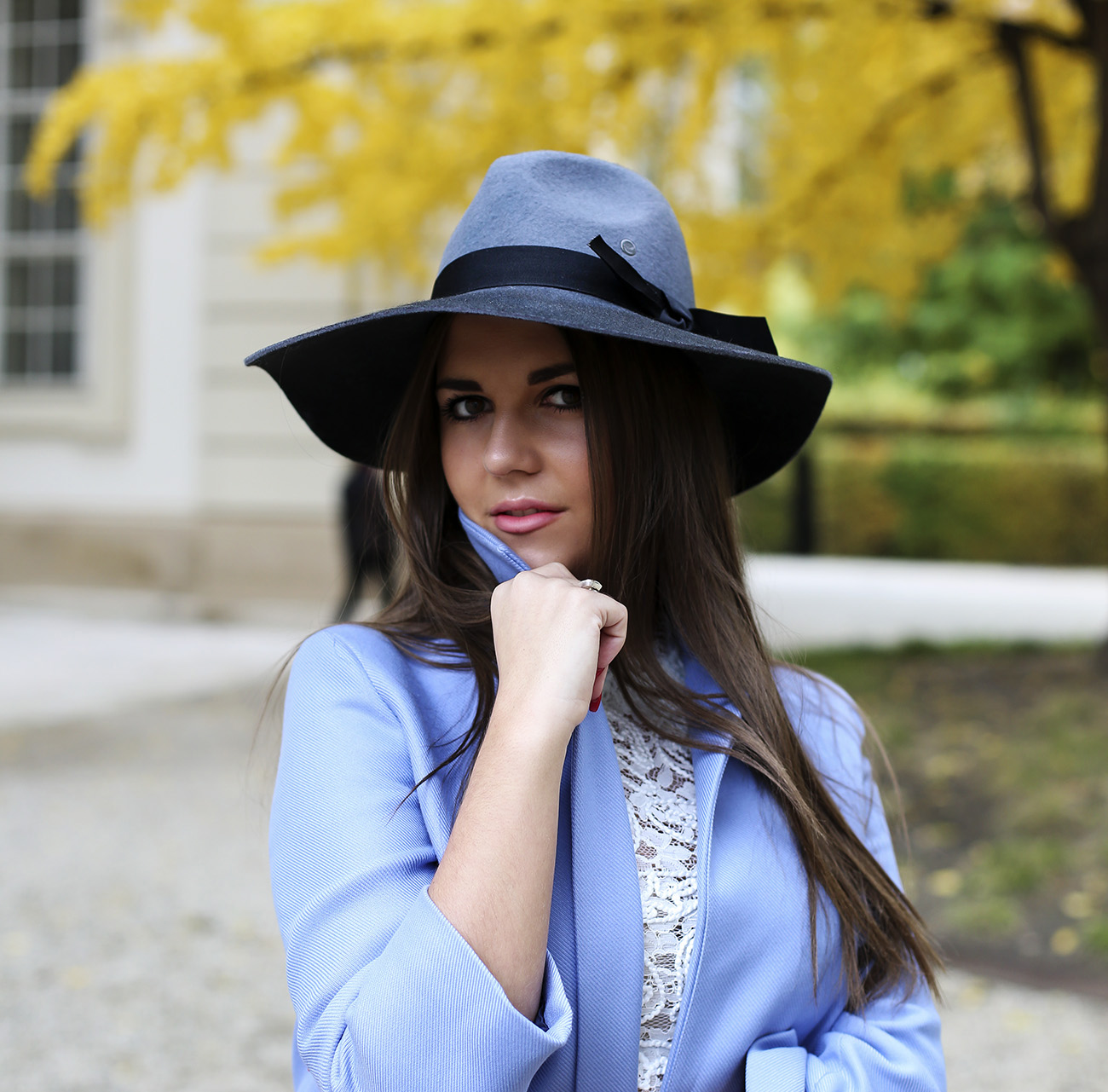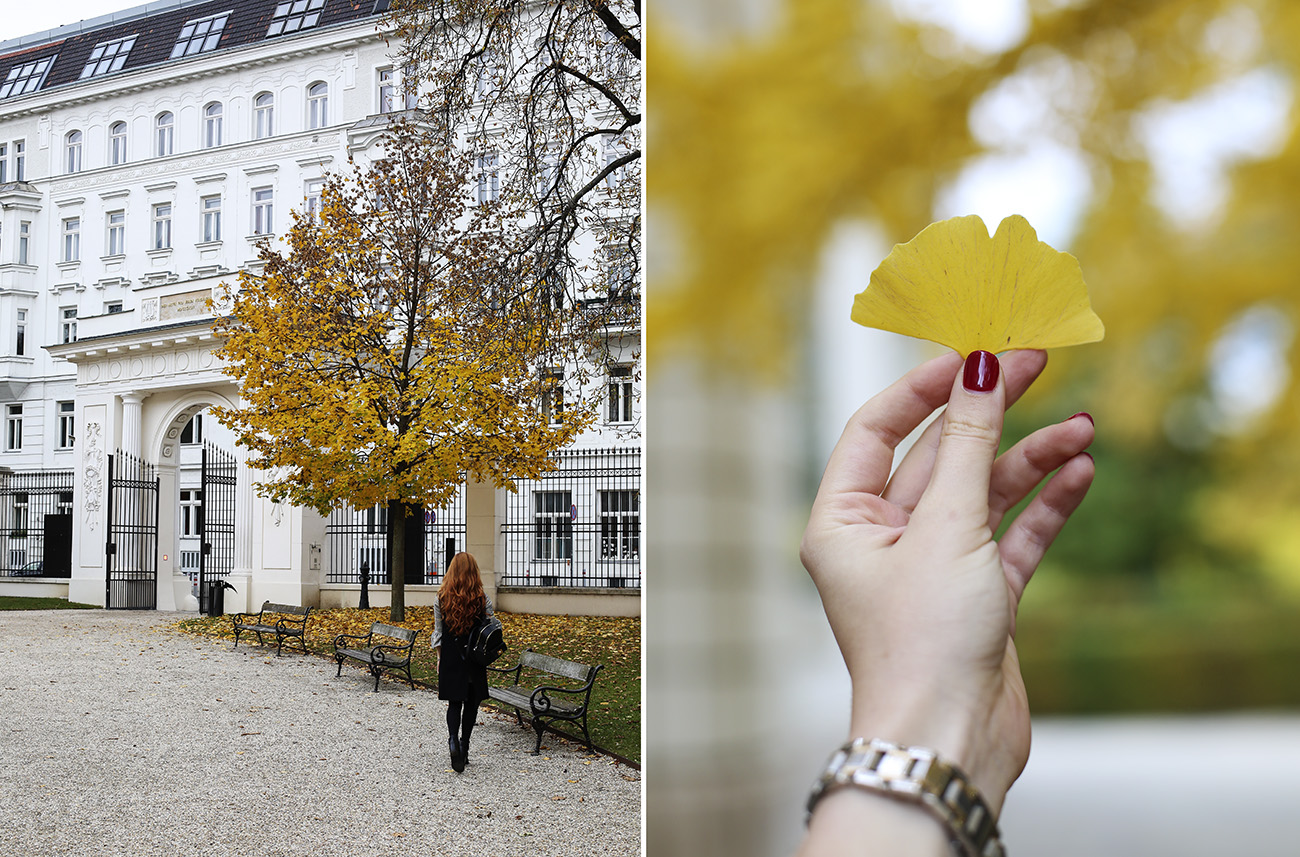 3.Hermesvilla and Lainzer Tiergarten
Far from the city center, but totally worth it! Hermesvilla and the surrounding Lainzer Tiergarten is a place where you can spend all day long, walking around, meeting wild animals, taking pictures of not only beautiful woods, but also dreamy palace, which Franz Joseph built for his empress Sisi. Modeling at the pictures is our beloved Silvia, my dearest amiga and Mexican twin. <3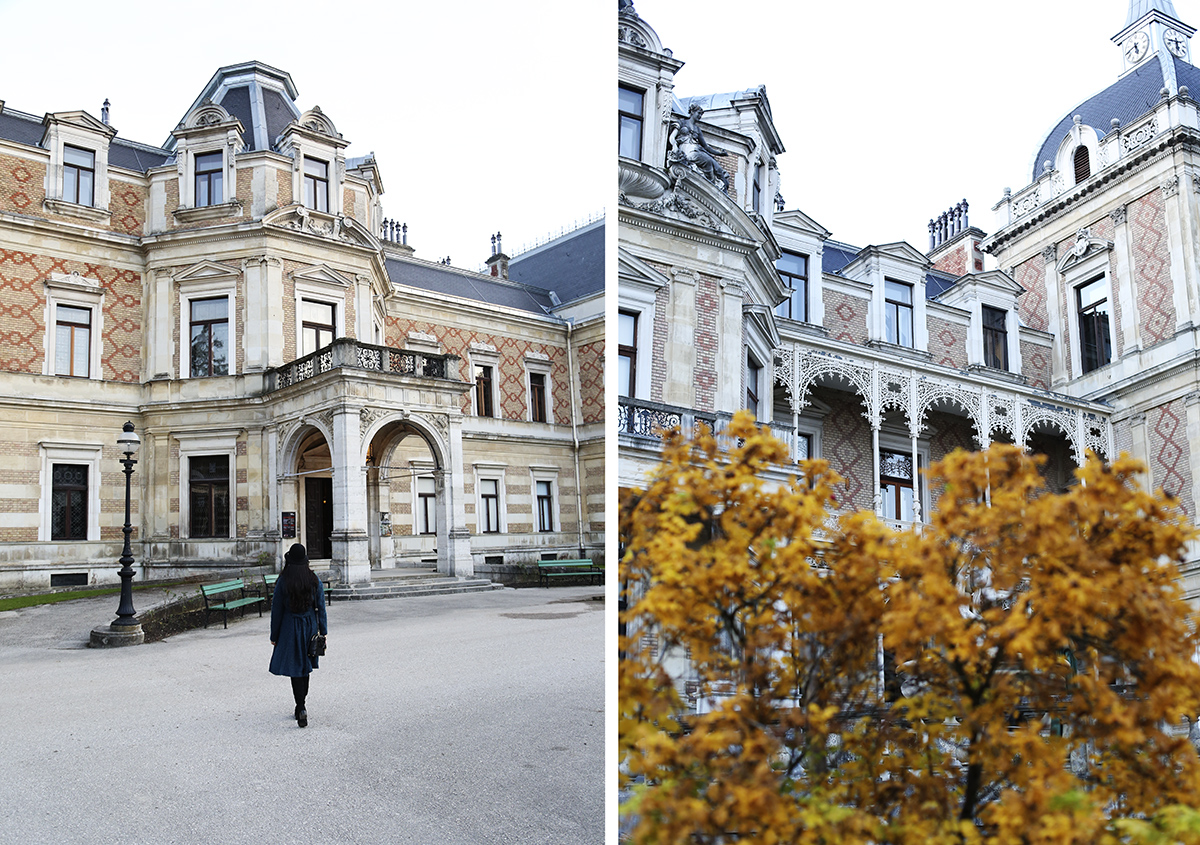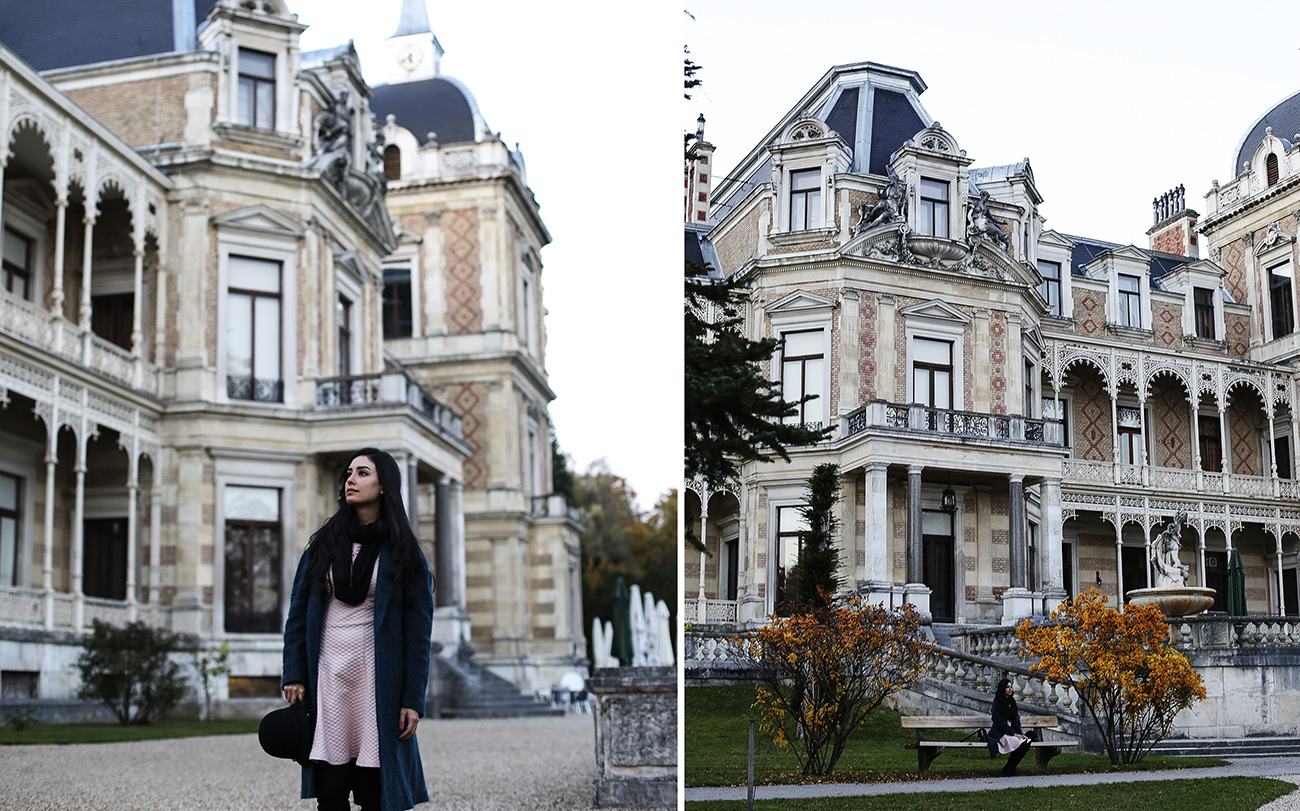 4.Potzleinsdorfer Schlosspark
You will discover this gorgeous park at the end of the end of the 18th district. Just drive to the end stop of the tram number 41 and there you go! You will find yourself in the gorgeous, dreamy woods where you can have an autumn picnic and enjoy long, scenic autumn walks. Another shooting, another friend, which faithful readers of our blog already know – it is my bestie Anja, who is by the way an official member of our Vienna Insider team! <3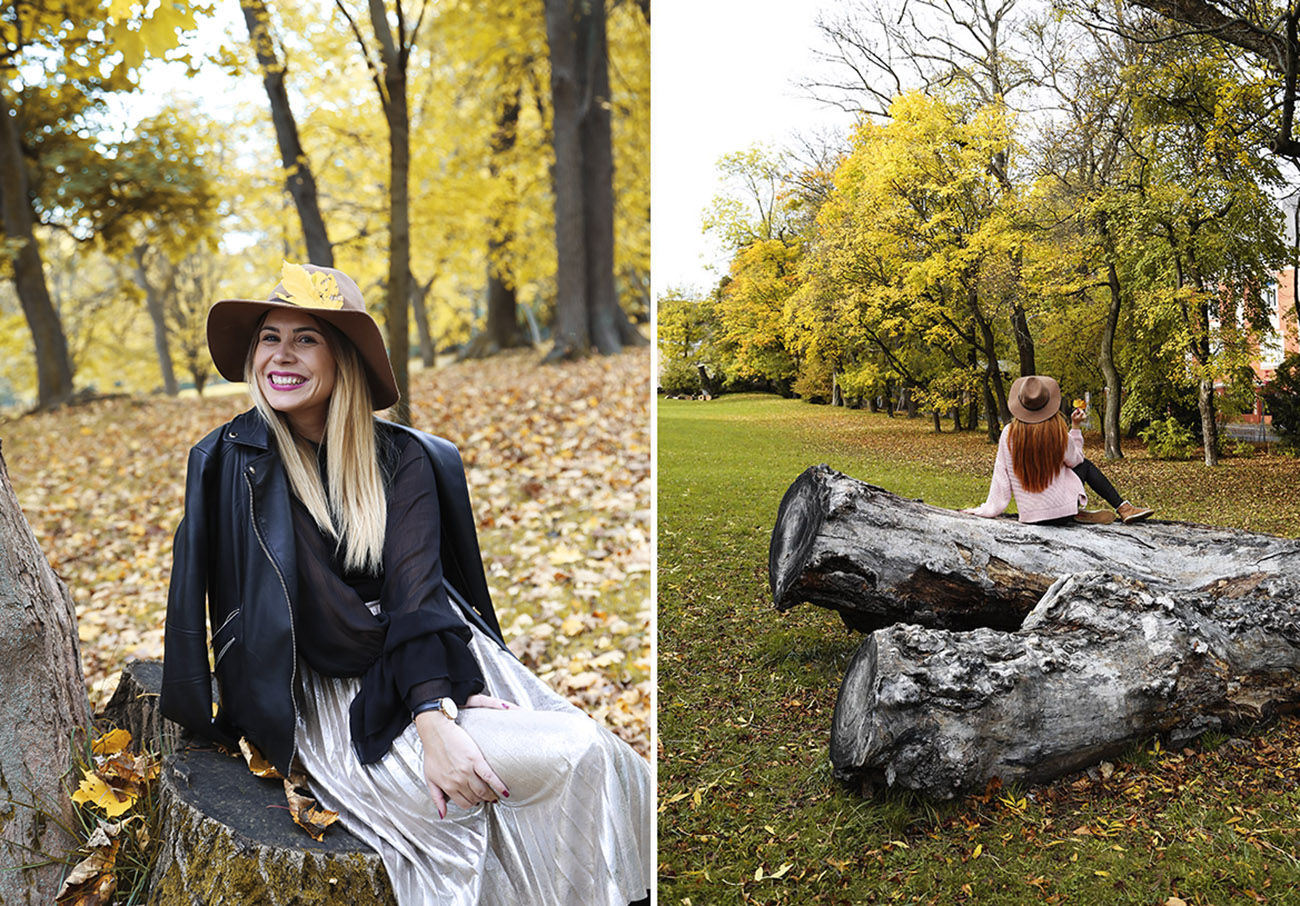 5.Setagaya Japanese Garden
This dreamy location extremely popular in spring, is totally underrated in autumn months. Just take a look at this scene. Don't you agree that people are wrong? In spring, Setagaya Park has 50 shades of pink, while autumn brings a mosaic of all shades of red, green and yellow. Wonderful, isn't it? Just like as you can guess by now for sure, yet another friend of mine – Vienna based Japanese dancer and artist Manaho Shimokawa. Take a look at this post to see more pictures from that day and read an inspiring interview, as well as Mana's Vienna tips! Or head to Mana's website to read more about her.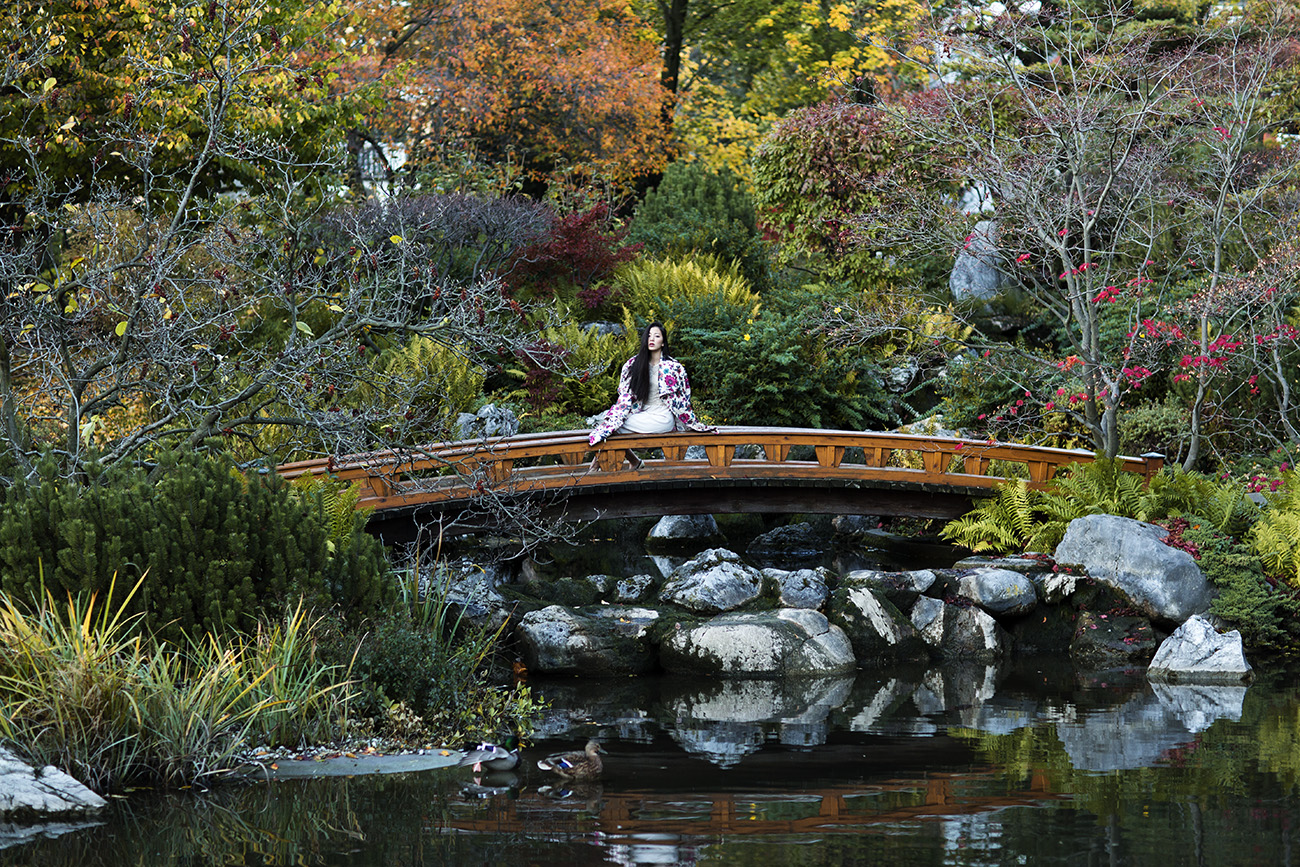 6.Neuwaldegg and Exelbergstrasse in the 17th district
Last but not the least, take a look at this location. Hard to believe that this is Vienna, isn't it? Well that might also be true, as this location is almost in Lower Austria. But actually by car it will take you maybe 20 minutes to reach this location from the city center. Anja and I went there with a plan to have a shooting, which was ruined by a rain shower. So we just managed to snap a picture you see here and ran to Manameierei for breakfast and coffee. We loved the vibe of this little cafe, which is a true insider place. Many local Viennese were here with their dogs and friends, the service was really friendly, so we felt cozy while looking through the window to the woods and raindrops. We saw many people walking with their dogs in this beautiful woods, and drove by really gorgeous spots on our way there. You still have time to head here, take a walk and enjoy autumn. Just avoid rainy days. 🙂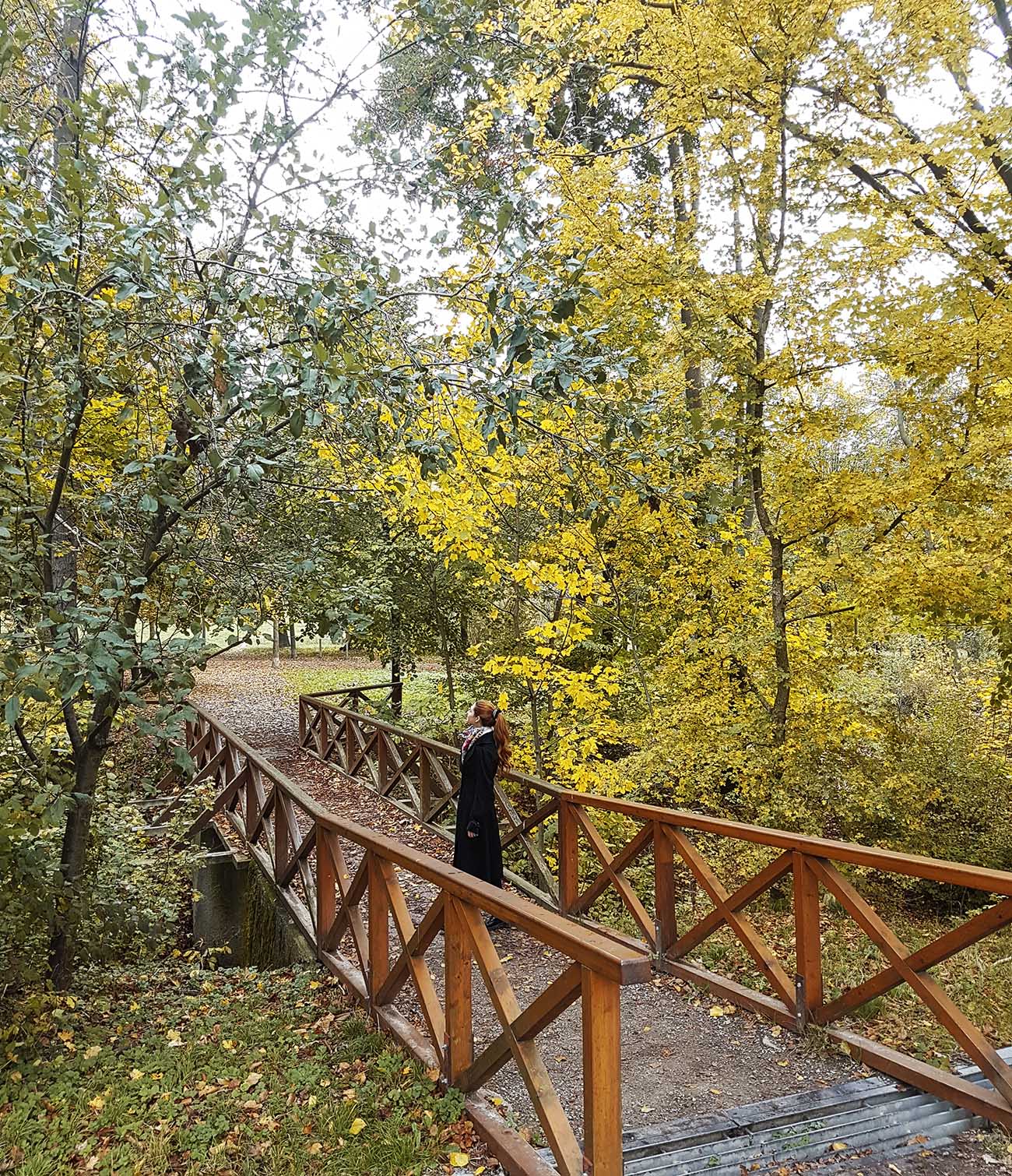 7. Kahlenberg, Nussberg and co – splendid Viennese vineyards
Vienna is the wine capital! There are 700 hectares of vineyards within Vienna and around 630 wine producers. Right now, in autumn is the best time of the year to hike through the golden vineyards, enjoy the Vienna view with a glass of wine and some delicious food in a Heuriger (typical Austrian wine taverns). And of course snap mind-blowing pictures with golden vineyards as the backdrop! For more about the vineyards, check our post here.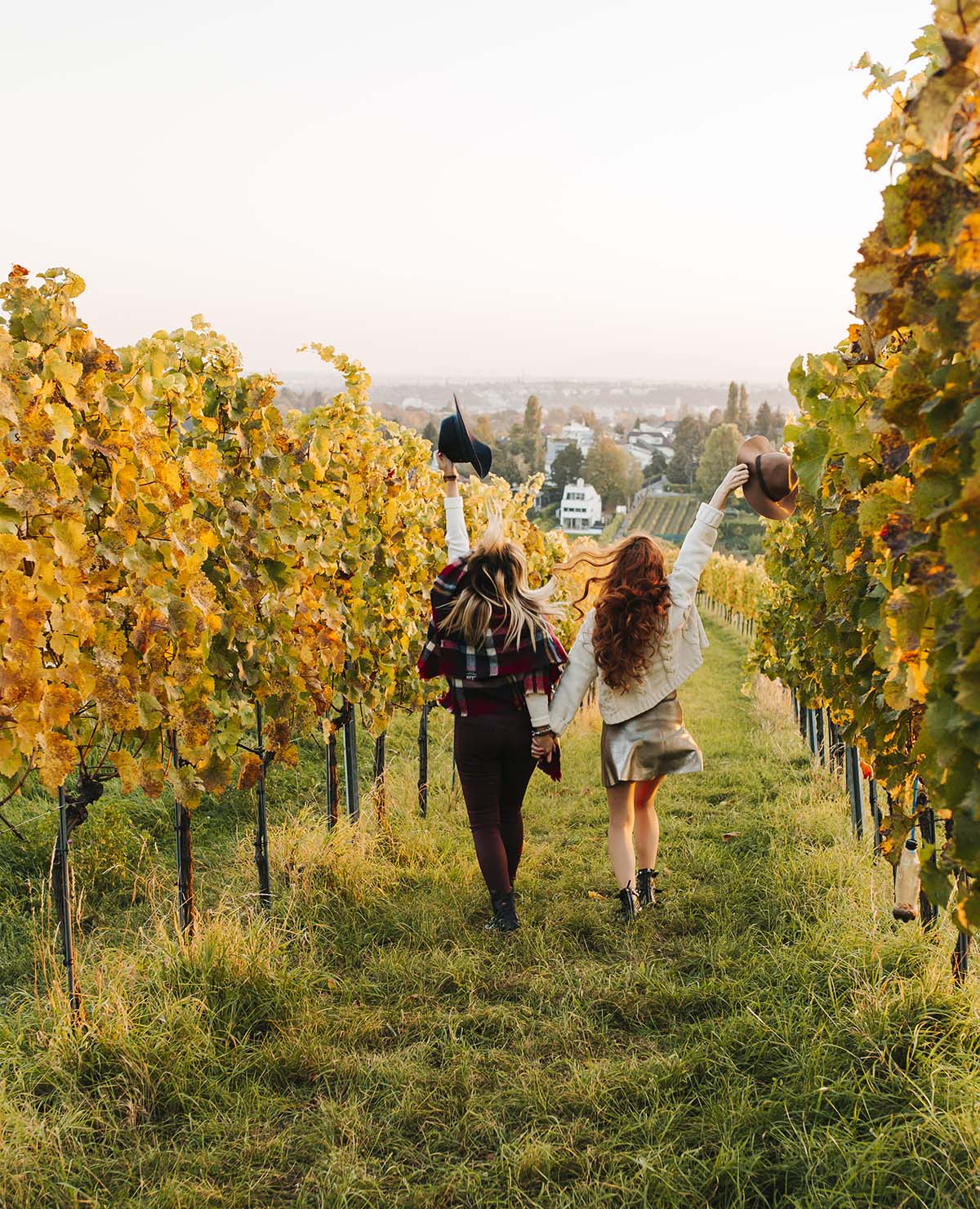 8. Ultimate autumn shooting at a pumpkin patch!
Nothing says autumn as pumpkins and that shooting is simply epic! Check this post to find out how to get to Vienna's closest pumpkin patch!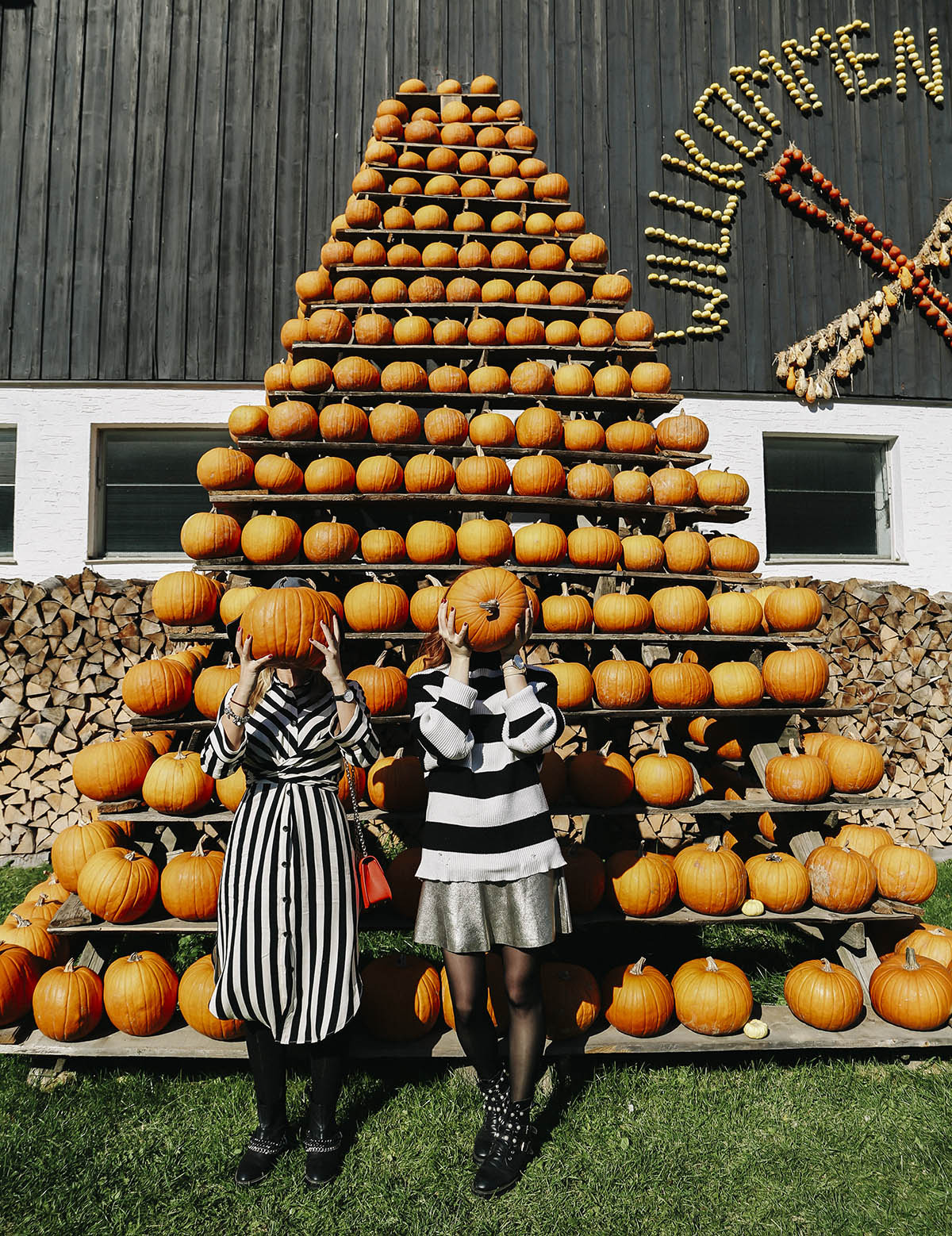 I guess that is it for this time dear readers, even though there are a lot more perfect places for autumn photo sessions in Vienna. Some of those are endless vineyards of Kahlenberg, Schloss Laxenburg (a dream in any season), the Central Cemetery, autumn Vienna view from the giant Wheel in Prater, Belvedere, the view from hotel Melia, Donauinsel, woods of Prater park, National Park Lobau, Augarten in the 2nd district… Many places indeed because Vienna is such a photogenic city. If you are curious for more rather central and urban autumn locations, I can also recommend you to check Irina's post on this topic. Many of us bloggers write on similar seasonal topics, and I like sharing them here too, because I would like the readers of our blog Vienna Insider to get inspired with as many places as possible! With that being said, you are free to leave similar links in the comments below.
I hope you liked my picks and had fun meeting my beautiful friends and models! 🙂 I had to mention them because of one very simple thing – I really care about people that are part of my life. My words are a small way of showing appreciation for the time we invest in these projects. Behind every picture you see here lies a lot of effort to plan the outfits, do make up, drive to the location, throw leaves, freeze on cold wind, take hundreds of pictures, spend hours of editing and writing. But most of all behind these shootings is lots of fun and unforgettable moments with positive people, that I don't perceive merely as models. In the first place they are all my friends. <3
Thank you for reading!
xoxo,
Una