Hello everyone!
As you may know, we recently returned from Beijing, where we had amazing time. Today we prepared for you a list of our top 10 things to do in Beijing. Off we go, we are hoping that you will like our suggestions and pictures!
1. Walk around Tian'an Men Square and the Forbidden City
Located in the very center of Beijing, Tian'an Men square is the worlds largest square, surrounded by cultural and political institutions, museums, and the mausoleum of the former chairman Mao Zedong. It is not particularly beautiful place, but it should definitely not be missed, due to its cultural significance.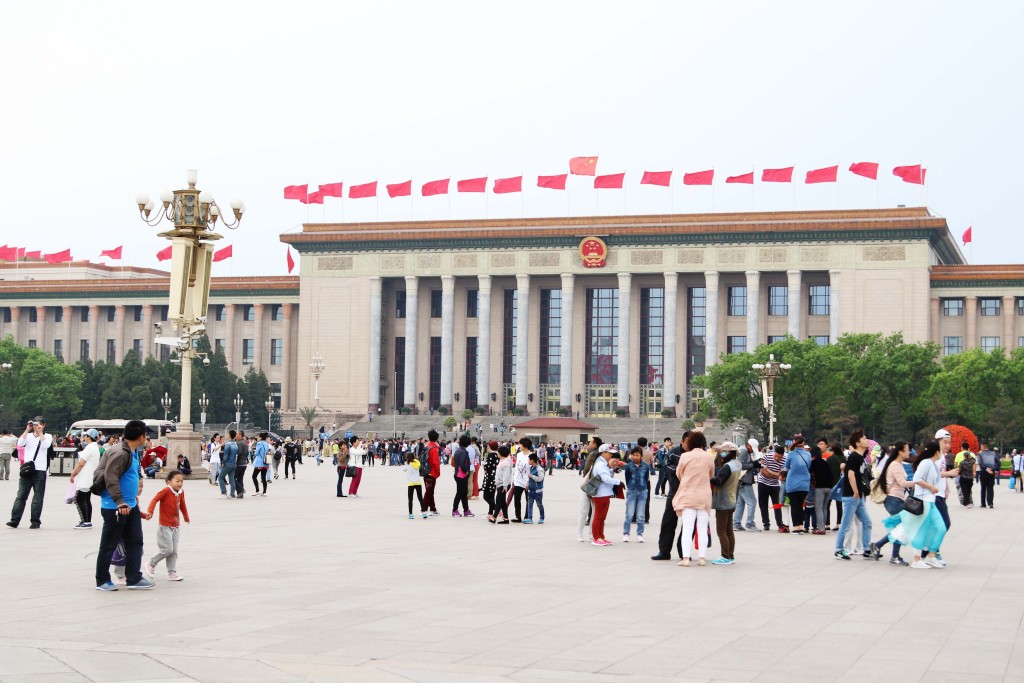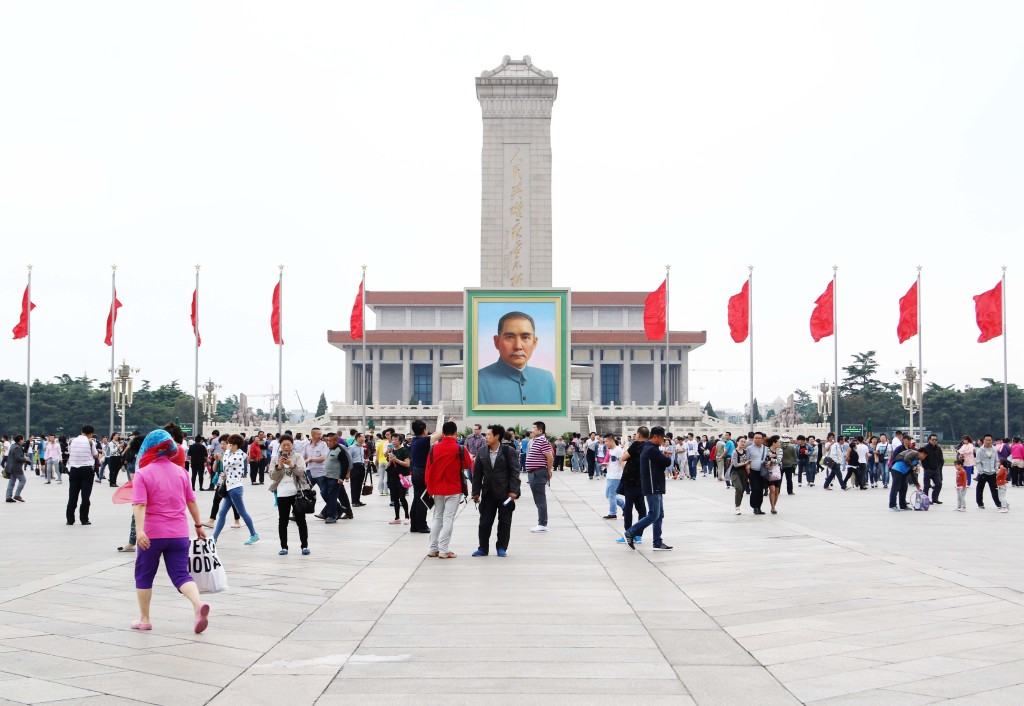 Facing Tian'an Men square is the Forbidden City – former Imperial palace, and one of the greatest palace complexes ever built. It comprises more than 900 buildings, and you will need at least 2 hours to explore this fascinating place. The palace was finished in 1420 and closed for public for longer than 500 years, which is how it got its name. The Forbidden city is very impressive and besides palaces contains beautiful gardens. Also you can get a glimpse into numerous rooms, see the furniture and original setting inside.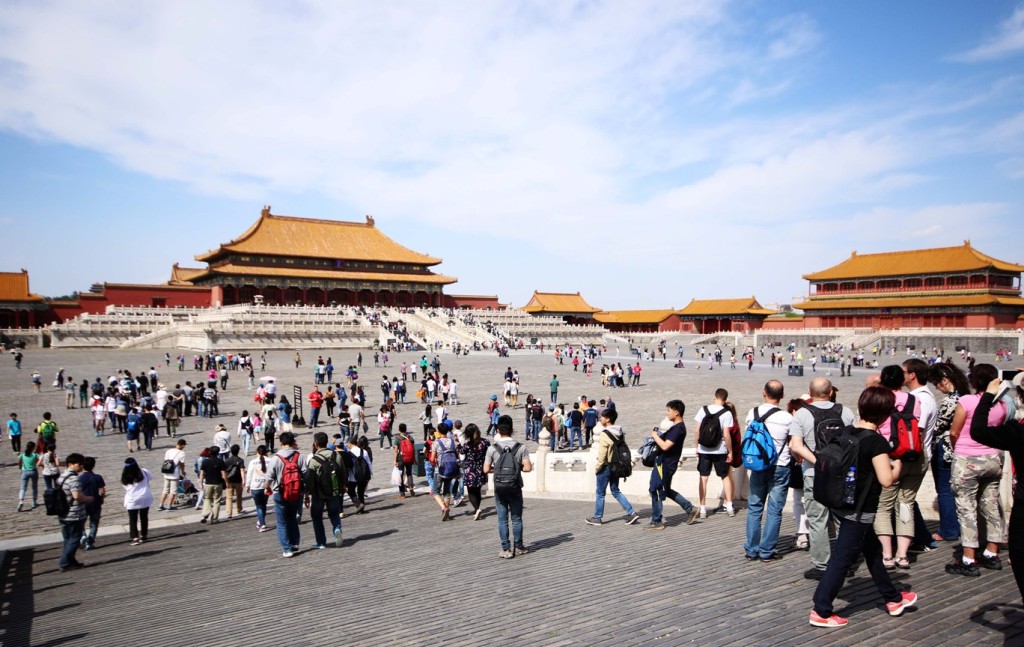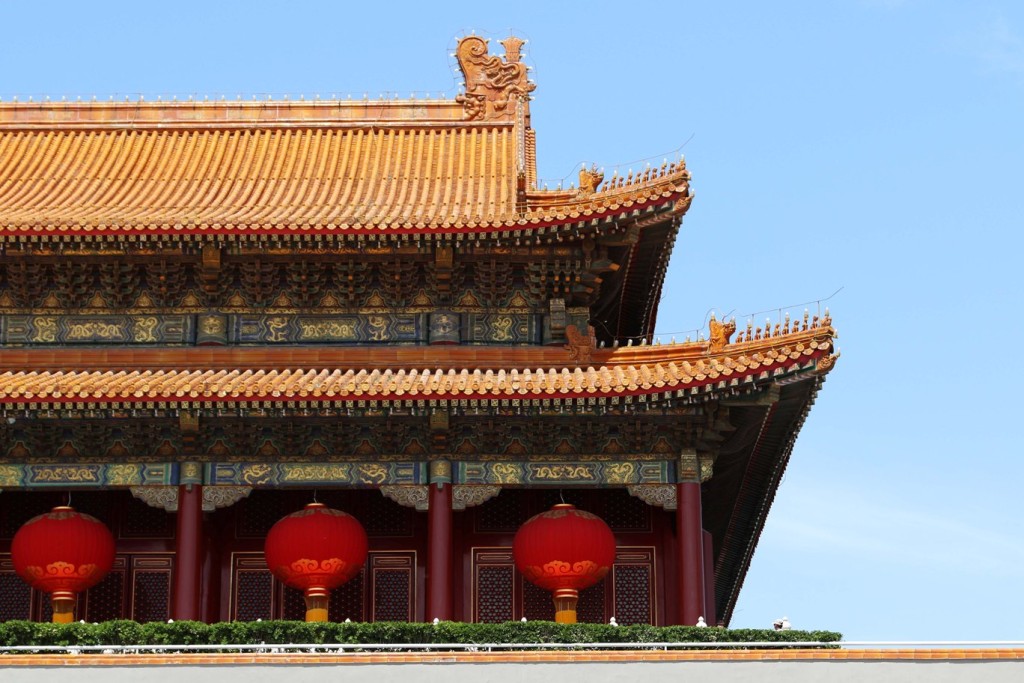 2. Climb the Great Wall
Visiting the Great wall is the experience of a lifetime. The views are spectacular, and once you stand up there looking at this incredible sight, true World Wonder, you cannot stop thinking about the sacrifices and persistence of the people who built this stunning fortification. According to the latest measurements, the Great wall is 21 000 km long. Originally built to protect the territory from foreign invasions, the Great Wall is today a place which brings people all over the world together, to walk along, take pictures and admire this remarkable place.
There are several sections of the wall which can be visited while in Beijing. We have decided to book a tour to Mutianyu section, via Beijing city tourist agency in Wangfujing street, as this seemed like the most convenient way to visit this place. In order to go up, we took cable car, since we didn't have enough time (nor stamina) to walk up the stairs. We were very lucky that it was not crowded, so we could fully enjoy our stroll at the Great Wall. We will never forget this experience and the breathtaking view.
3. Try the Beijing Duck
The Beijing Duck is the iconic dish of the Chinese capital, which has been prepared for centuries and fancied by the emperors. The delicacy of the dish is of course its crispy skin, and moist meat. It is served with condiments such as soy sauce, thinly sliced vegetables, as well as garlic, ginger and a few other spices, and thin pancakes. If you are an omnivore, it would be a sin to leave the city without having this dish!
After reading many reviews and recommendations online, we decided to have the Beijing duck at Da Dong restaurant, and we are sure we didn't make a mistake, as the place is frequented mostly by locals. Despite the relatively unfriendly service, we truly enjoyed the flavor of the duck and the other stunning food we had in this restaurant so much that we came back! Every dish we had there was memorable and delicious.
PS: Making a reservation is a must at Da Dong, unless you are ok with waiting for 2 hours for a table.
4. Admire the beauty of the Temple of Heaven and the surrounding garden
The Temple of Heaven is according to many sources, the most beautiful traditional style building in Beijing and we definitely agree with this. It is a Buddhist temple, where the emperor use to pray and make sacrifices. The whole complex and the gardens surrounding the temple are truly mesmerizing! It is a place you could explore all day long. One interesting fact is that the temple was constructed without using a single nail.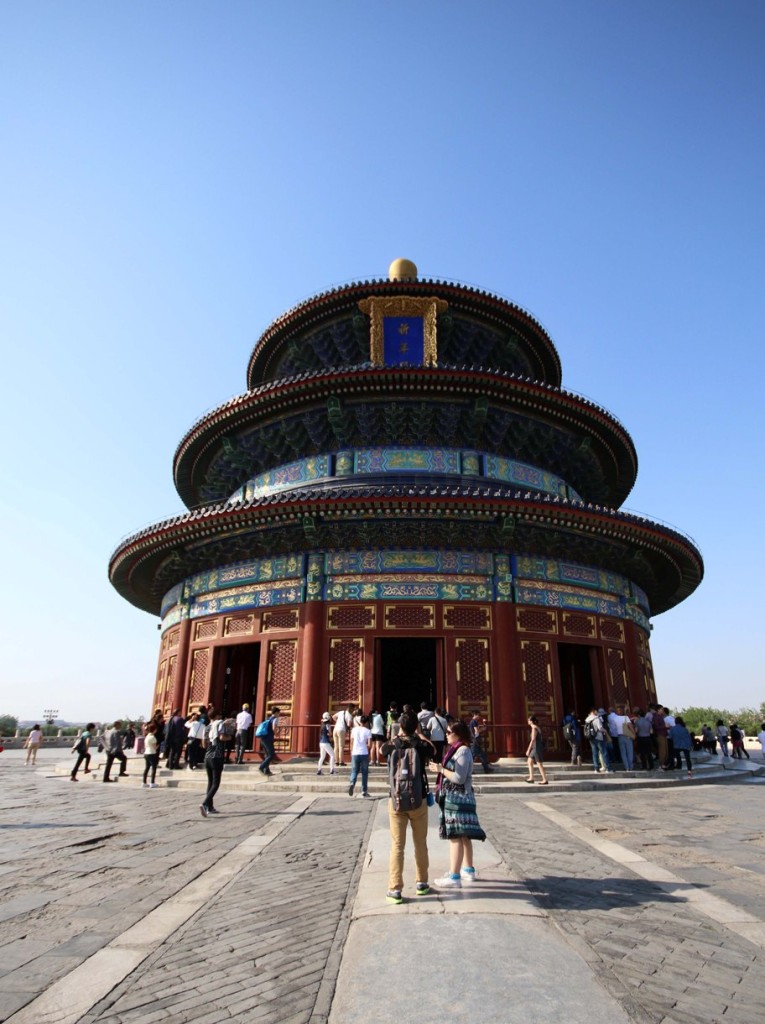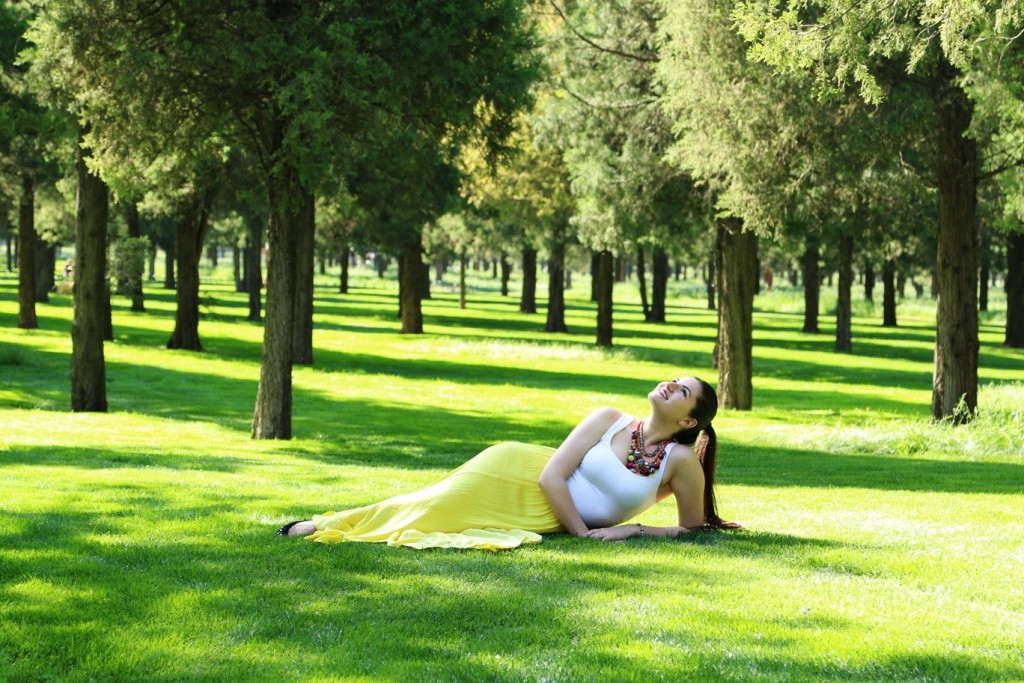 5. Indulge yourself in the amazing flavors of Chinese tea
Generally we always drink tea with sugar. Or in Una's case, sugar with tea. 🙂 But once we had Chinese tea, we realized that there is no need for it, as this tea is so flavorful, rich in taste, that there is no need for an additional sweetener. Many sorts are also naturally sweet, such as black tea with lychee or fruit tea. After the excursion to the Great Wall, we were brought to tea tasting, where we learned several interesting things about tea.
Bear in mind that tea is very expensive in China, at least for Western looking people. But it is anyway more than worth it!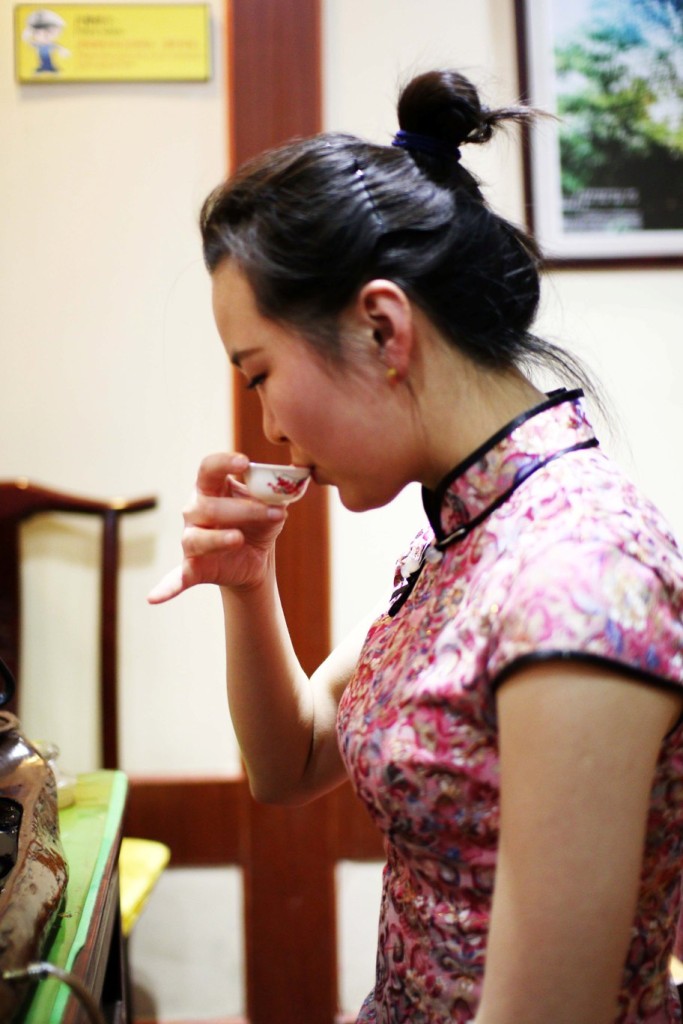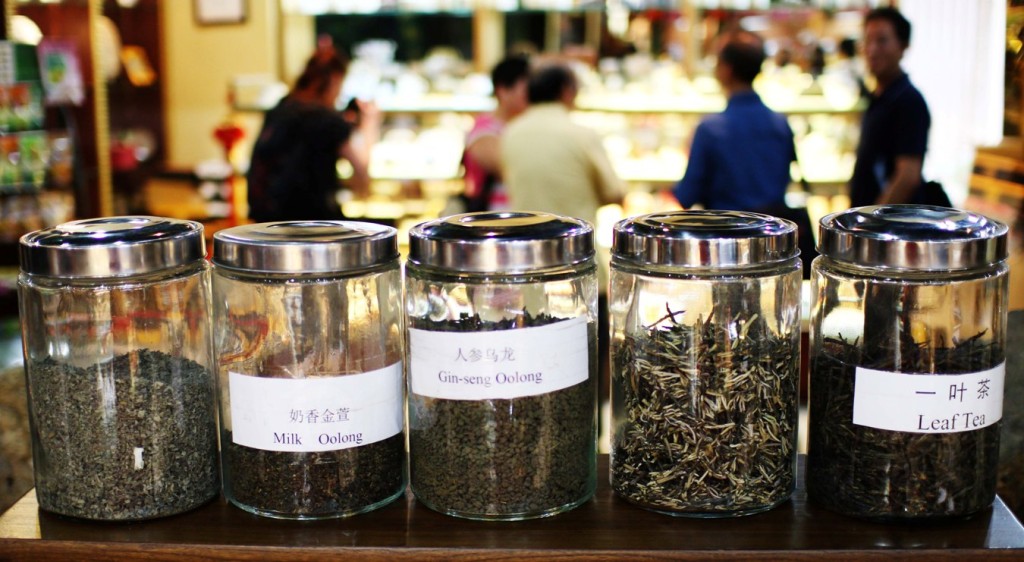 6. Join the local people while exercising or dancing in the park
The Chinese people enjoy socializing in public places. Parks are especially popular among older people who hang out while playing cards, and other games, as well as doing exercises or dancing. Not only are such activities good for fun, but also for health. When in China, make sure to check the parks out, if possible in the morning, as this is the best time to see them exercise and be courageous enough to join and warm up before starting a long walking day in Beijing! This is really a fun experience, that will make you feel like a local.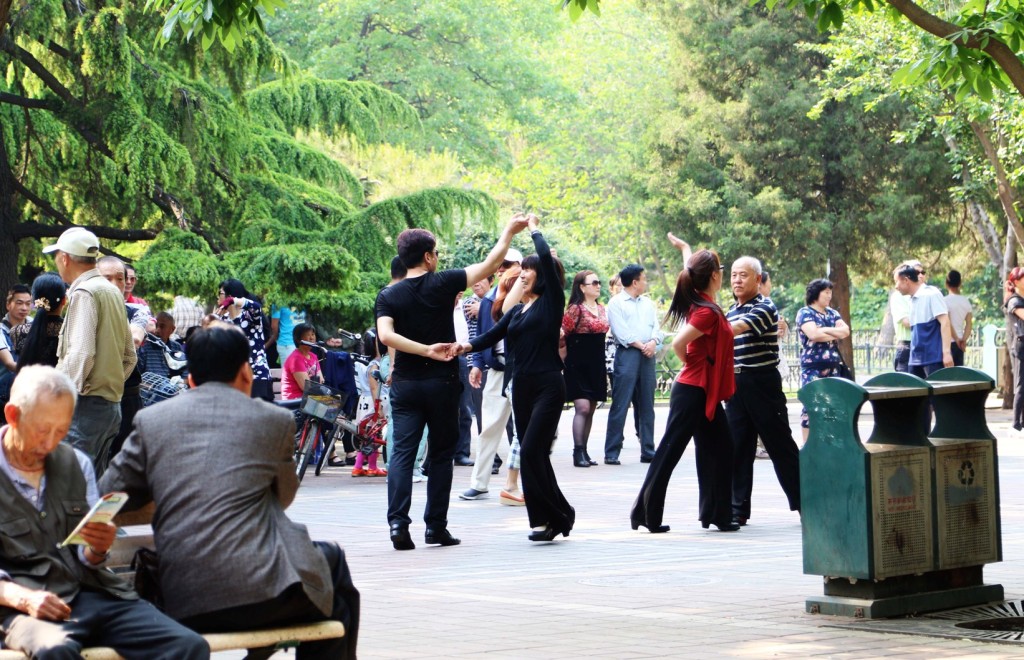 7. Visit the magnificent Summer Palace and take a boat ride along the Kunming lake
The members of the imperial family used to move in the summer from the Forbidden city to the Summer Palace. The landscape around the palace is remarkable – there are many gardens, pavilions, temples and islands to walk around and explore. After the Great wall, this was the place we liked the most. The palace is located at the outskirts of Beijing and can be easily reached with subway. Don't miss taking a boat ride on the Kunming lake, wear comfortable shoes and plan to spend the entire day enjoying the beauty of the summer residence.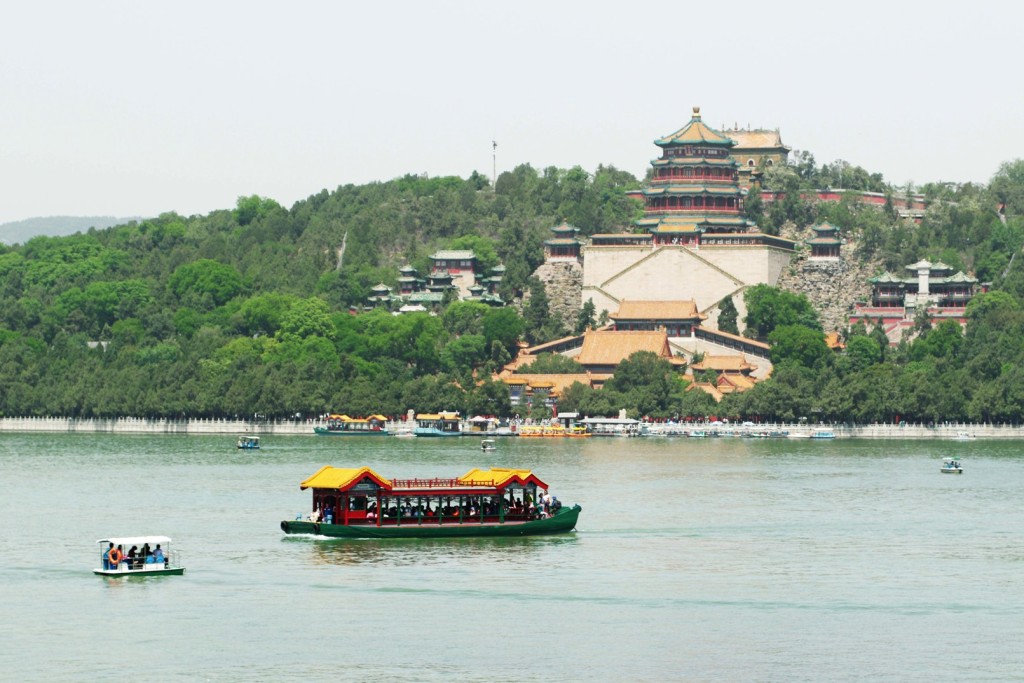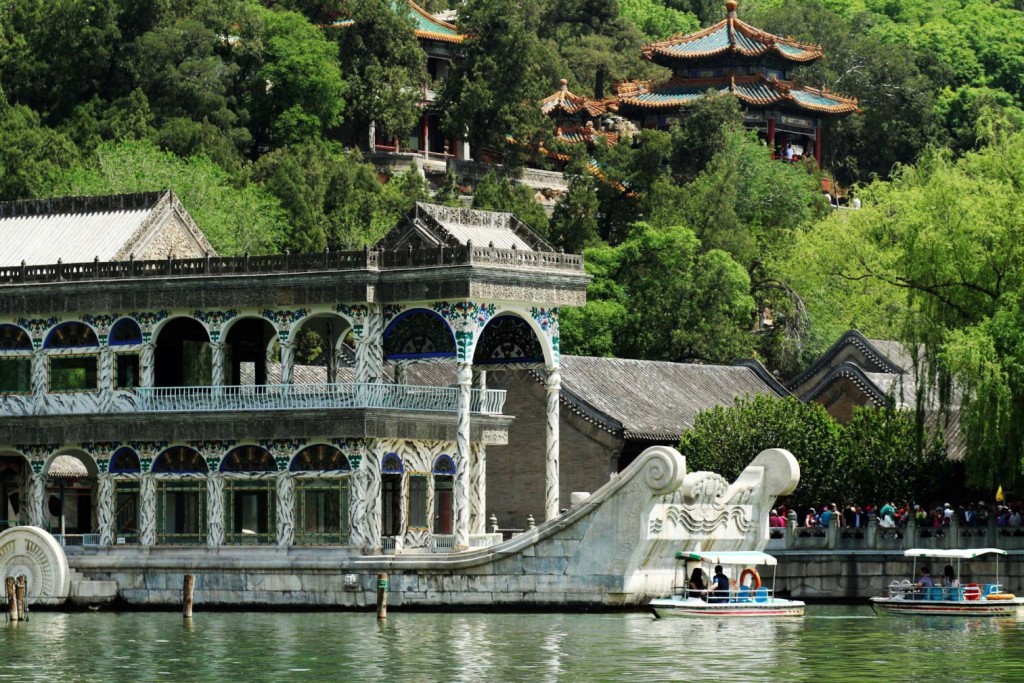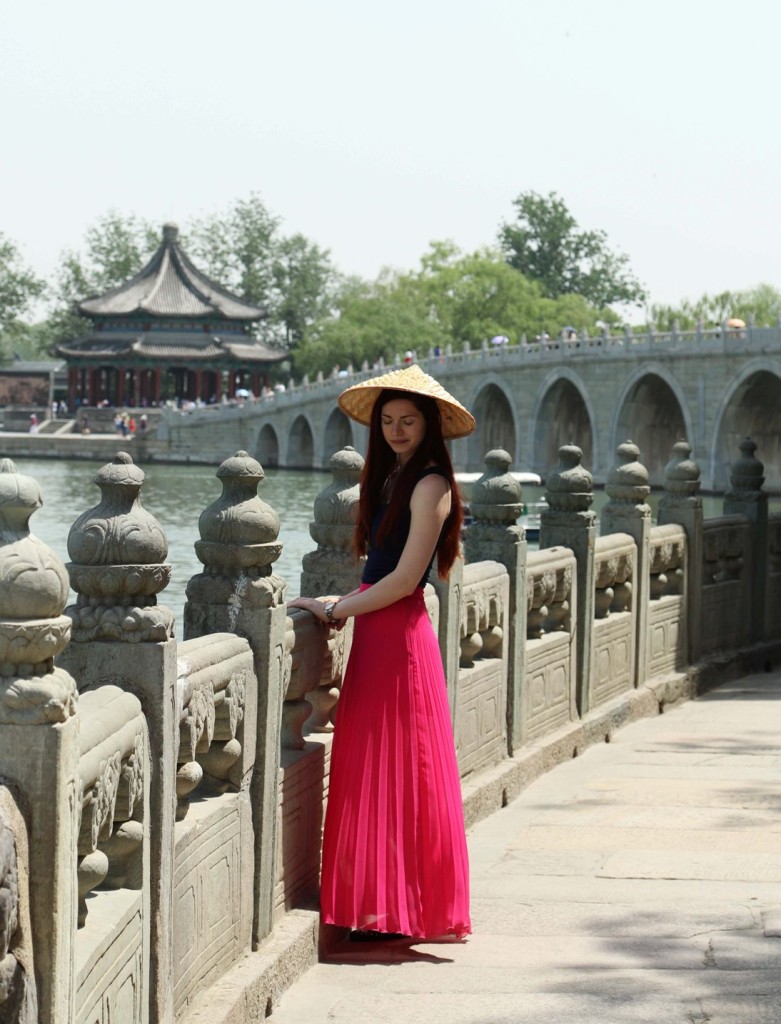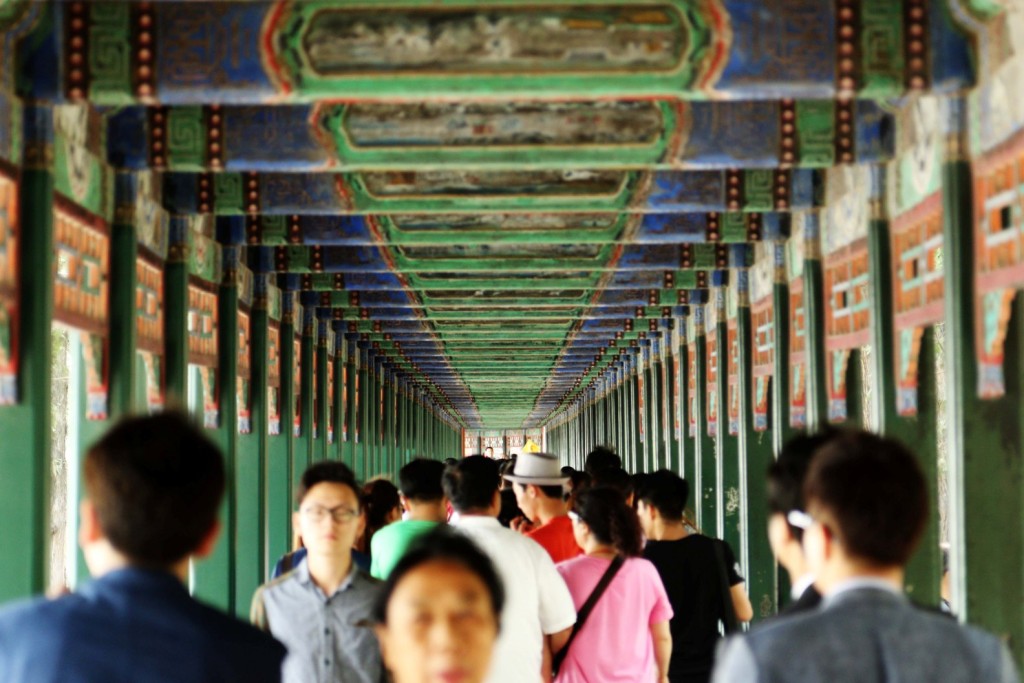 8. Buy a selfie stick and take groopies with the locals
As soon as we arrived to Beijing, it became clear to us, that almost everyone had a selfie stick. So of course, we decided to go with the flow and bought one for us (and many as gifts for our dearest friends). As there are actually not many Western looking people in Beijing (in comparison to Asian looking people), we were like a curiosity in a way, and many Chinese people wanted to take a picture with us (or just took pictures of us while not looking 😀 ). We were always glad to interact with them, because everyone was always respectful and nice to us, there were so many cute moments about that picture taking, that we will always remember. Anytime we managed, we made an extra picture for us as a memory on them, using a selfie stick. It really warmed our hearts to see the people's reaction on this, so we definitely recommend you to get one. And it is also helpful for spontaneous pictures on the go.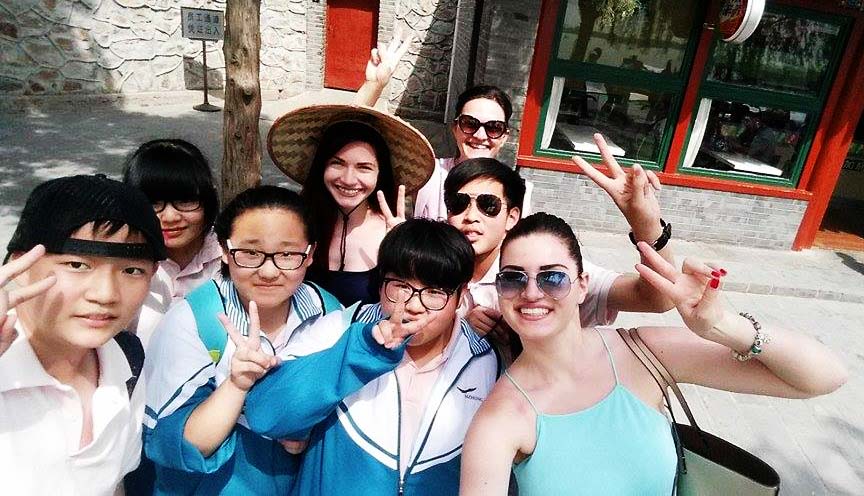 Groopie with the school kids who told us that we are "so popular in China"! 😀 If only! 😀 They were adorable and also wanted our mom to be in the pic. 😀
9. Eat delicious colorful dumplings at Baoyuan Dumpling House
Absolutely the best dumplings we ever had! The flavors are unforgettable, and just the thought of it makes us hungry. Baoyuan is typical Chinese restaurant , far away from the city center, so it is best to take a taxi (make sure to have the address written in Chinese for the driver: 朝阳区麦子店街6号楼北侧), otherwise you will probably never manage to find it. Our favorite were beef and tomato dumplings (in the picture the multicolored ones), however the other ones were also very delicious too. Our second favorite and a must try were fried green beans with garlic, ginger, and sprinkles of fried pork (which was like a spice to the dish). We had dumplings at other places as well, but these ones were by far the best!
PS: Unfortunately we didn't have the camera with us on that day, which is why the picture is not so good. But the taste was, believe us.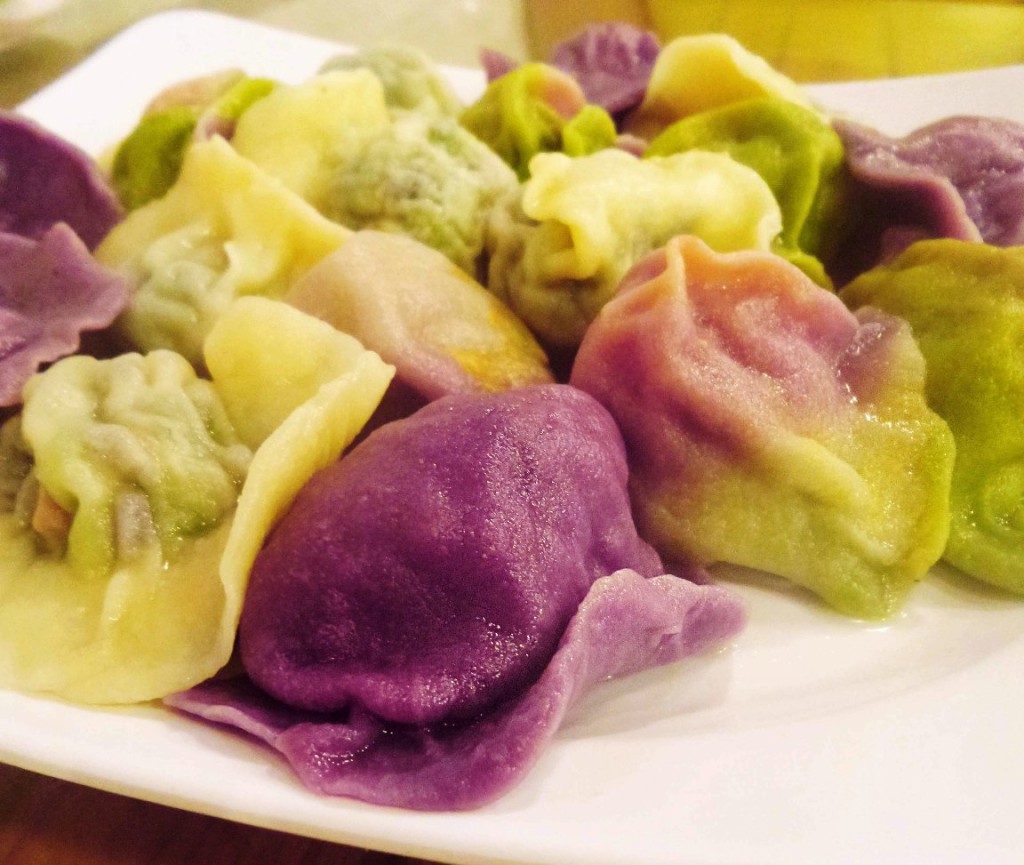 10. Explore contemporary architecture of Beijing
Besides numerous sights and traditional buildings, Beijing is at the same time a contemporary city with skyscrapers and numerous modern buildings. Unfortunately, we didn't have enough time to stroll around the Olympic quarter, which is highly recommendable, especially at night.
While driving around in taxi, we managed to see many stunning buildings, one of our favorite was Soho, which you will see below.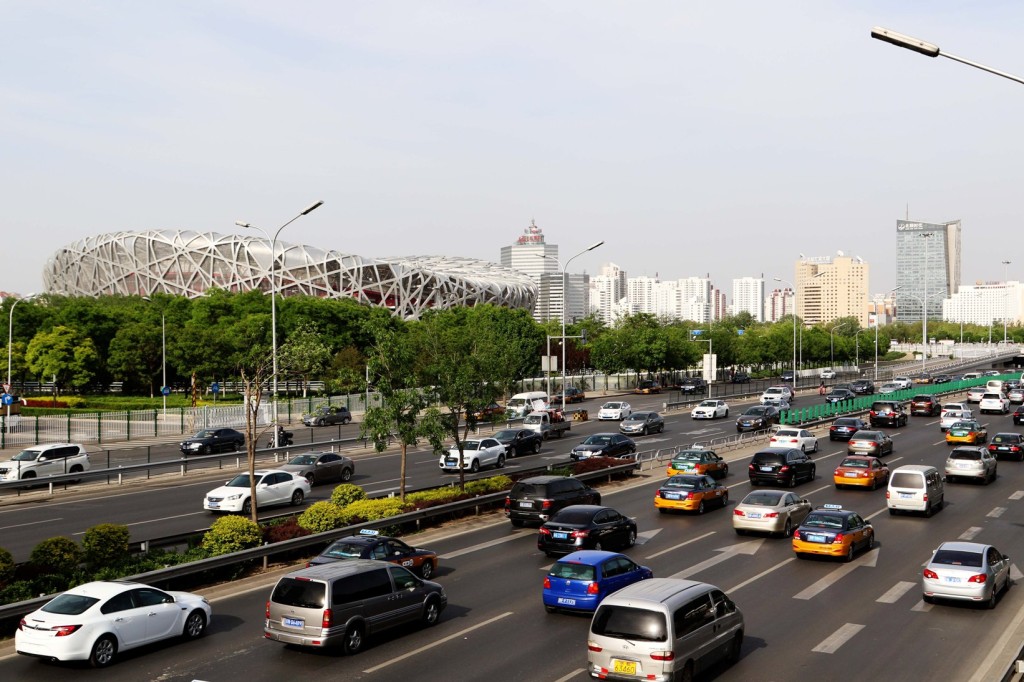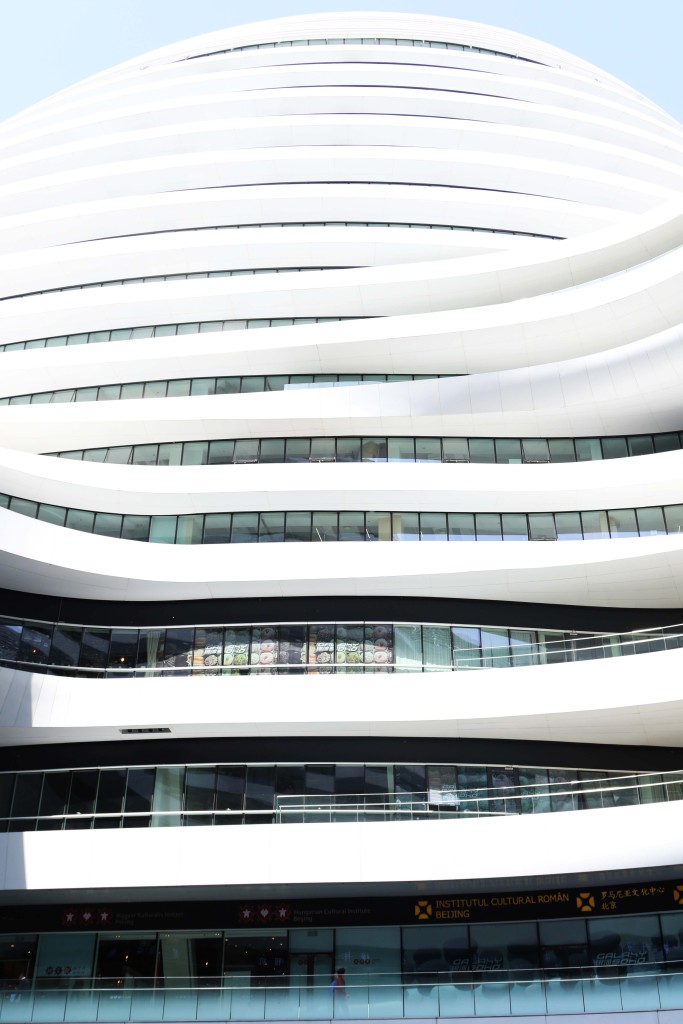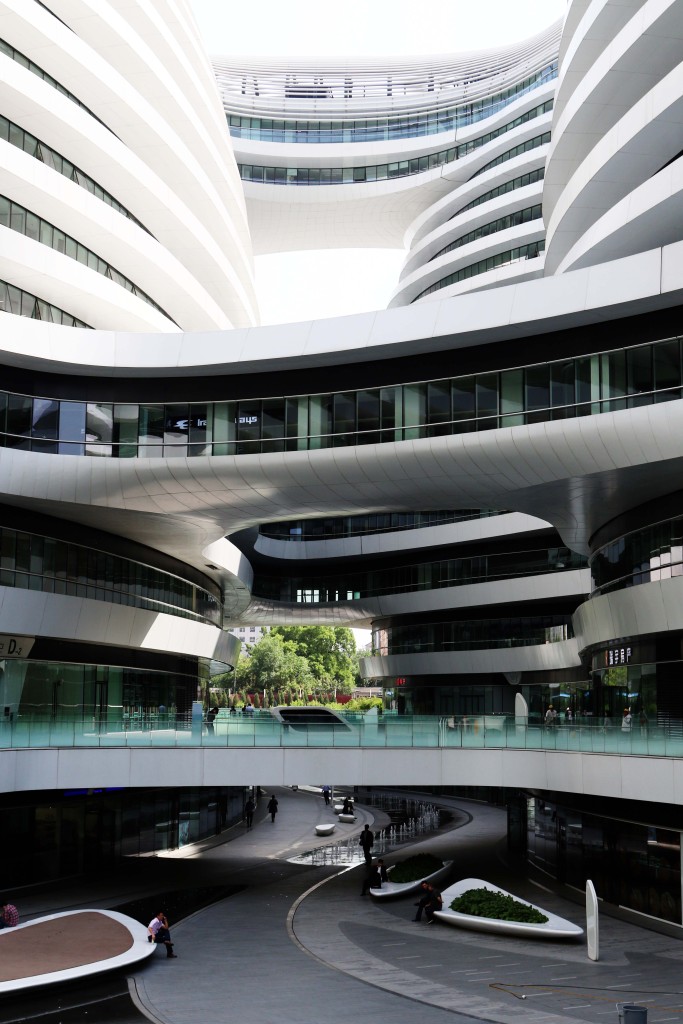 And do not forget the most important thing – comfortable shoes!!! This is a must in Beijing as the city is HUGE and you will have to walk for a very long time, no matter how close to the city center your hotel is.
Thanx a lot for stopping by!
xoxo,
Una and Isi