Wondering where to go ice skating in Vienna? In this post I will share a list of the Viennese ice rinks with you, as well as some other useful info! I am a huge lover of figure skating. However sadly, I need to avoid all the winter sports because my knee betrayed me a decade ago… Since then I need to watch my step. 😀 Stay away from slippery grounds and watch the others enjoy sliding on ice. Every once in a while, I take the risk and proudly use my own skates… But mainly I just observe, secretly wishing I got the moves of the legendary Evgeni Plushenko. Leave a comment if you are his fan too! 😀
And now lucky people, here is the list of the Viennese ice rinks, some open air, some in the closed halls. And if you want to learn how to skate, I dug some courses and places, so that bonus is waiting for you at the end of this post!
1. Vienna Ice World – the most famous ice rink, right in front of Rathaus.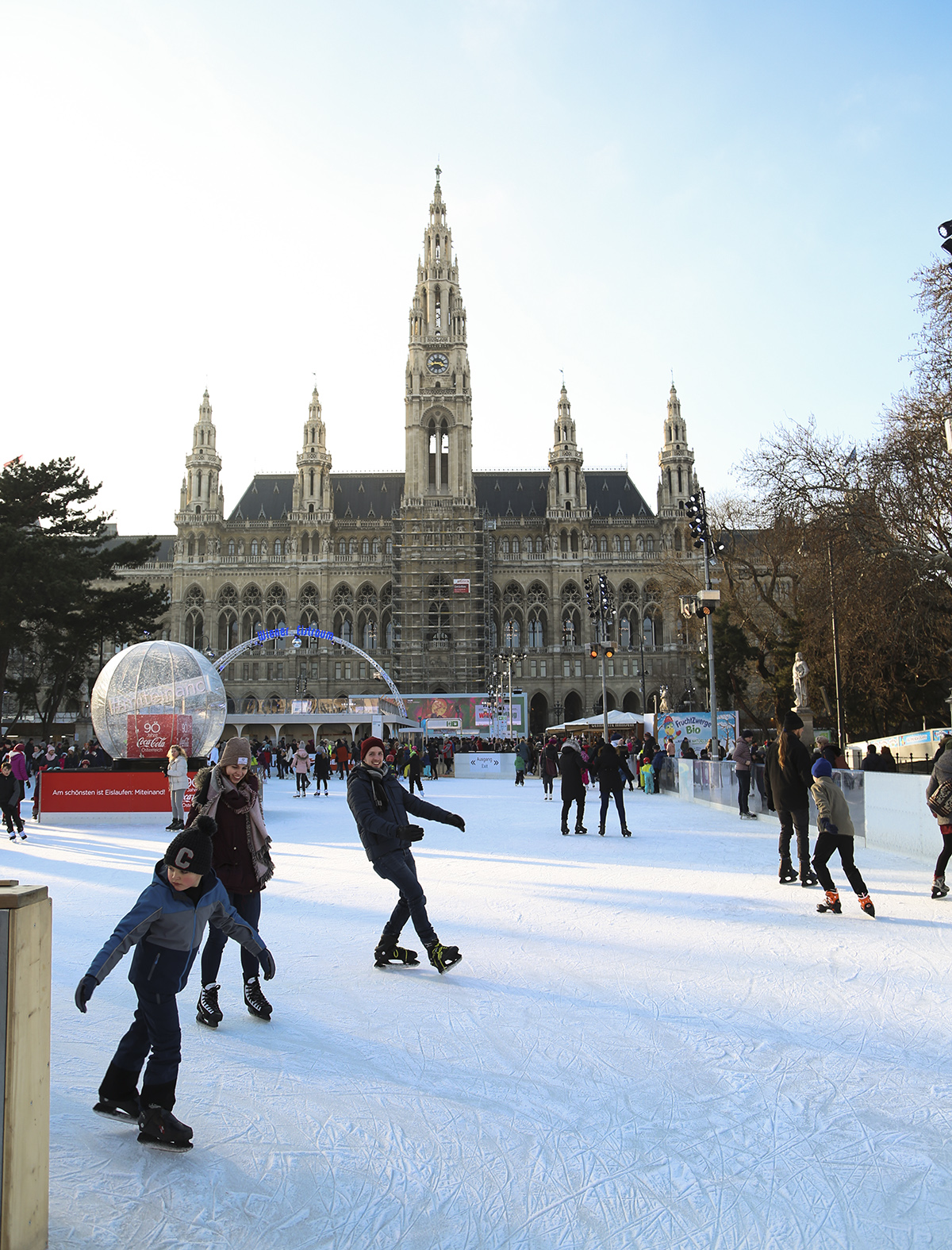 2. Vienna Ice Skating Club – Wiener Eislaufverein in the 3rd district, very close to Stadtpark (Lothringerstrasse 22) – huge open air ice rink with tradition since 1867! A a piece of history! Check Wiener Eislaufverein courses here.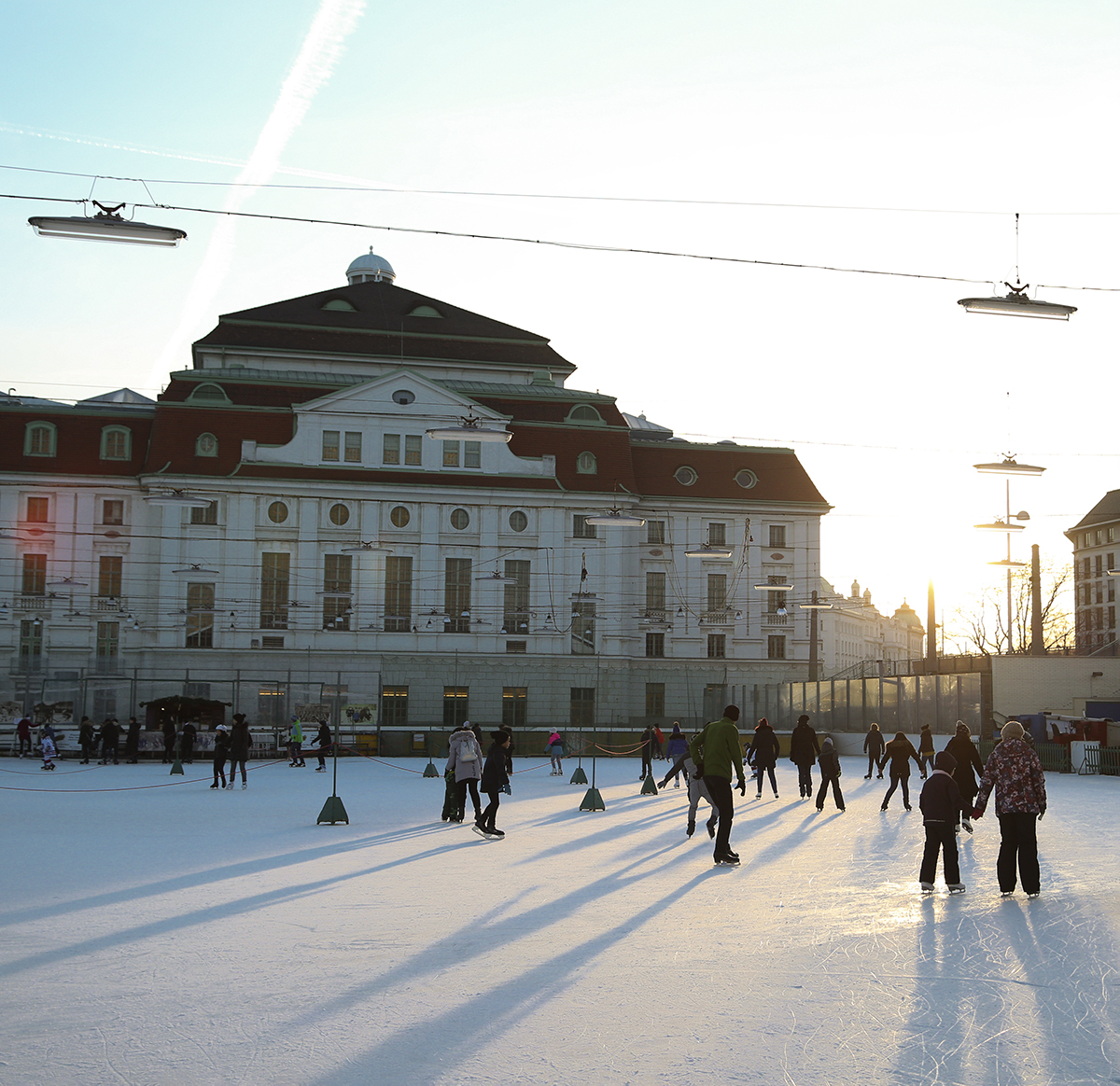 And also here on the link here http://skatevienna.at/kurs.html. They have courses taught in English as well.
3. Engelmann Ice Rink – this is actually the first open air ice rink in the world, open more than 100 years ago! It is located on a roof top of a building, so expect some ice skating with a view! It is located in the 17th district – Syringgasse 14. ⛸
4. Erste Bank Arena – in the 22nd district, Attemsgasse 1. Not open air, but huge and there are also restaurants cafes within the complex. ⛸ They also have skating courses that you can check here: Erste Bank Arena Skating Courses.
5. Eisring Süd – in the 10th district, Windtenstrasse 2. They have an open air, as well as closed ice rink. Every Sunday is "Eisdisco" time!
6. Wiener Stadthalle / Die EisStadthalle – arena open all year round at Vogelweidplatz 14 in the 15th district.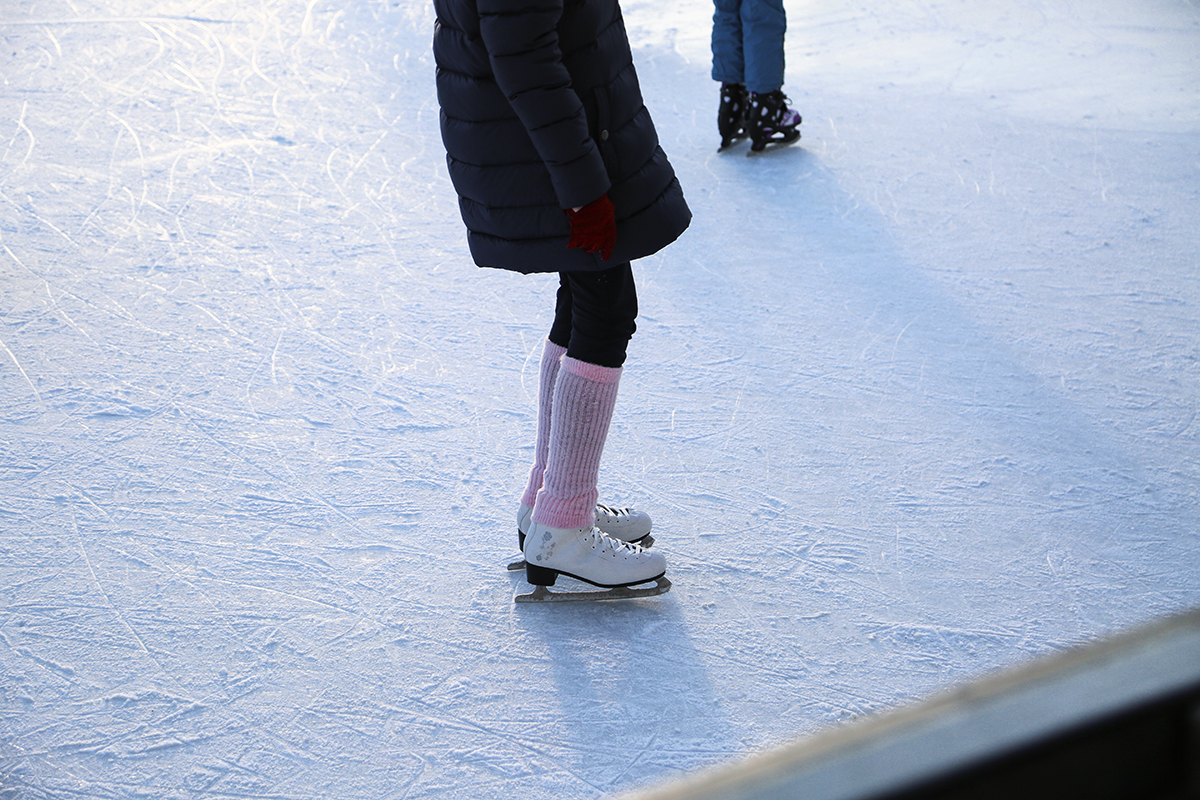 Ice skating courses in Vienna and useful links
You will find a list of Austrian ice skating clubs here:
https://www.skateaustria.at/eislaufvereine-in-oesterreich.html
If you want to learn to dance on ice, check this link:
https://www.eistanz-wien.at/de/kurse.htmlt