Hi everyone and welcome to our Vienna Insider blog!
We are sisters Una and Isidora, from Belgrade, currently living and studying in Vienna. We love photography, and enjoy travelling, discovering new tastes, meeting different cultures and new people. We are curious and always up for exploring our surroundings. For this reason, we decided to start a blog and share our Viennese and world discoveries with you.
Join us in discovering the magnificent Austrian capital, its sights, restaurants, cafes, parks, squares, palaces, districts, and much more. Besides showing you the most popular tourist attractions, our mission is to show you some insider places, where locals get together, that hidden side of Vienna. Also, we will share with you a few words about studying in this beautiful city. Being able to study anywhere in this digital age is pretty amazing. Not many people know that eLearning is worth 200 billion per year and so many people can benefit from it.
But our blog is not simply about our Viennese discoveries. It is about all the things we love – photography, travel, fashion inspiration and food. It is about us and our perspective on life.
We are hoping that the information and pictures we share on our blog Vienna Insider, will inspire you to discover not only Vienna, but the cities where you live. Embrace everything that your surroundings has to offer, enjoy little things in life and look for beauty everywhere the road takes you!
xoxo,
Una and Isidora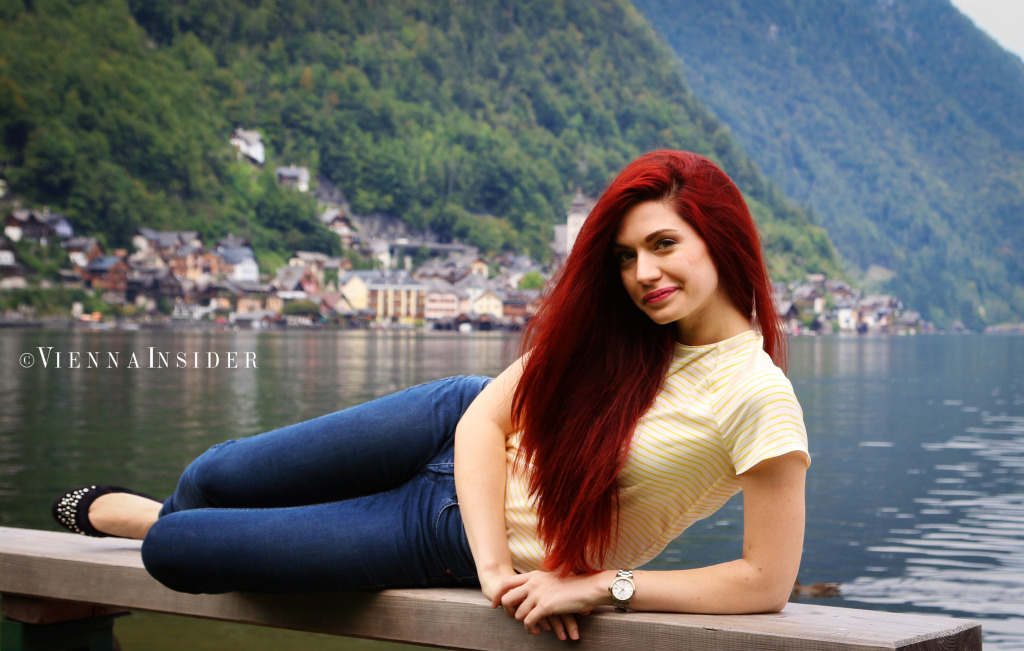 Dobrodošli na nas blog Vienna Insider!
Mi smo sestre Isidora i Una iz Beograda, a trenutno živimo i studiramo u BeÄu. Volimo fotografiju, putovanja, da upoznajemo razliÄite kulture, ukuse i nove ljude. Uživamo u otkrivanju novih mesta, i svega što nas okružuje. Rešile smo da zapoÄnemo blog da bismo podelile naša iskustva sa vama.
Pridružite nam se u otkrivanju veliÄanstvene austrijske prestonice, njenih znamenitosti, restorana, kafića, parkova, trgova, palata i još mnogo toga. Osim što ćemo vam pokazivati najpopularnije turistiÄke atrakcije, na našem blogu ćemo vam otkriti i mnoga skrivena mesta, na kojima se okupljaju prave BeÄlije.
Ali naš blog nije samo o BeÄu, već o svemu onome što mi volimo – o fotografiji, putovanjima, hrani, modi… Pisaćemo i o Srbiji, našoj dragoj domovini koju želimo da u najboljem svetlu predstavimo stranoj publici. Želimo da iskoristimo ovaj blog da lepotama naše zemlje privuÄemo strane posetioce, a možda uspemo i vama da otkrijemo neko insajder mesto za koje niste znali. 🙂 Jednostavno, ovaj naš mali online prostor je o nama, našem naÄinu života i pogleda na svet.
Specijalno za naše studente, pisaćemo i o temi studiranje u BeÄu, i to na našem jeziku. Ostali tekstovi su na engleskom, i nadamo se da nam nećete to zameriti, jer zbog nedostatka vremena ne možemo da postignemo da svaki tekst prevedemo.
Nadamo se da će vas informacije i fotografije sa našeg bloga inspirisati ne samo da posetite BeÄ, već pre svega da svakodnevno upoznajete i otkrivate mesto u kome vi živite. Nije neophodno da negde otputujete da biste videli i osetili nešto novo. Samo promenite rutu, zaÄ'ite u neku novu ulicu, novi kafic, park, udeljeno selo. Uživajte u malim stvarima, volite mesto u kome živite, jer time volite i sebe, svoje okruženje i tražite lepotu u svemu što vas okružuje. Ko želi razumeće naše reÄi.
Od srca vaše,
Una i Isidora