Probably pretty much everyone have heard about Zotter. It is one of the most well known Austrian chocolate brands. Zotter chocolate is organic, fair and the flavor combinations are literally endless. We still remember the first time we tried Zotter chocolate. It was ages ago, when our dear friend Sasha from Stuttgart sent them to us. Back then Zotter was not available in our hometown Belgrade, so we were tasting all the flavors with special joy. Chocolate is one of those things that we can't live without. That taste and scent of cocoa, it is just… Well all chocolate addicts know how we feel about it. Needless to say, we were delighted when we found out that you can actually visit the Zotter Chocolate Factory. So one warm day in June, we headed there with our girl gang, to pay Mr.Zotter, the Austrian Willy Wonka a visit.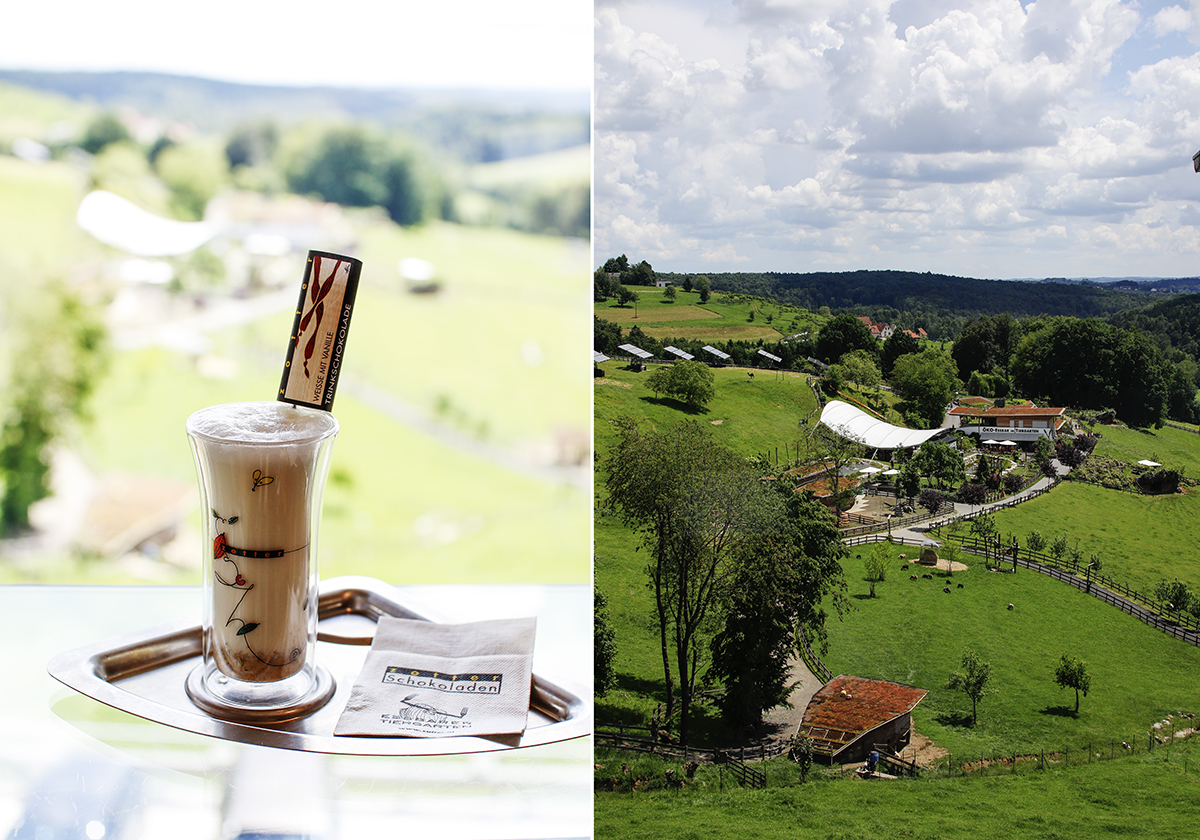 Zotter Chocolate Factory is located in Riegesburg, about half and hour drive from Gratz. It took us about 2 hours to get there from Vienna by car. We bought tickets online in advance, to avoid waiting in line. So we could indulge in our chocolate experience right away. The concept of the factory tour is to basically taste chocolate on the go, and see how it is made. We loved that there was an introductory movie at the beginning of the tour. As well as chocolate covered popcorn. Mmmm those were so crunchy and delicious! Be aware since there is no limitation of how much chocolate you can eat while the tour lasts. So our advice would be to plan your consumption strategically. 😀 You don't want to get sick afterwords, do you?
For us it was really nice to taste all the chocolate treats during the tour. The only thing we lacked was more presence of the Zotter team, someone who would actually explain how chocolate is made and all those things. Of course, everything is written on information boards in the rooms themselves, but who can focus on reading, when your mouth is full of chocolate? You just hunt for more and more, like a mouse in a maze. Like in that ancient computer game Packman. Eating until you get to the end. 😀 Our favorite was liquid white chocolate… so so good, you got to try it! 😀 Our inner nerds only wish, that we learned a bit more about chocolate and Zotter during our visit, but everything else was really great.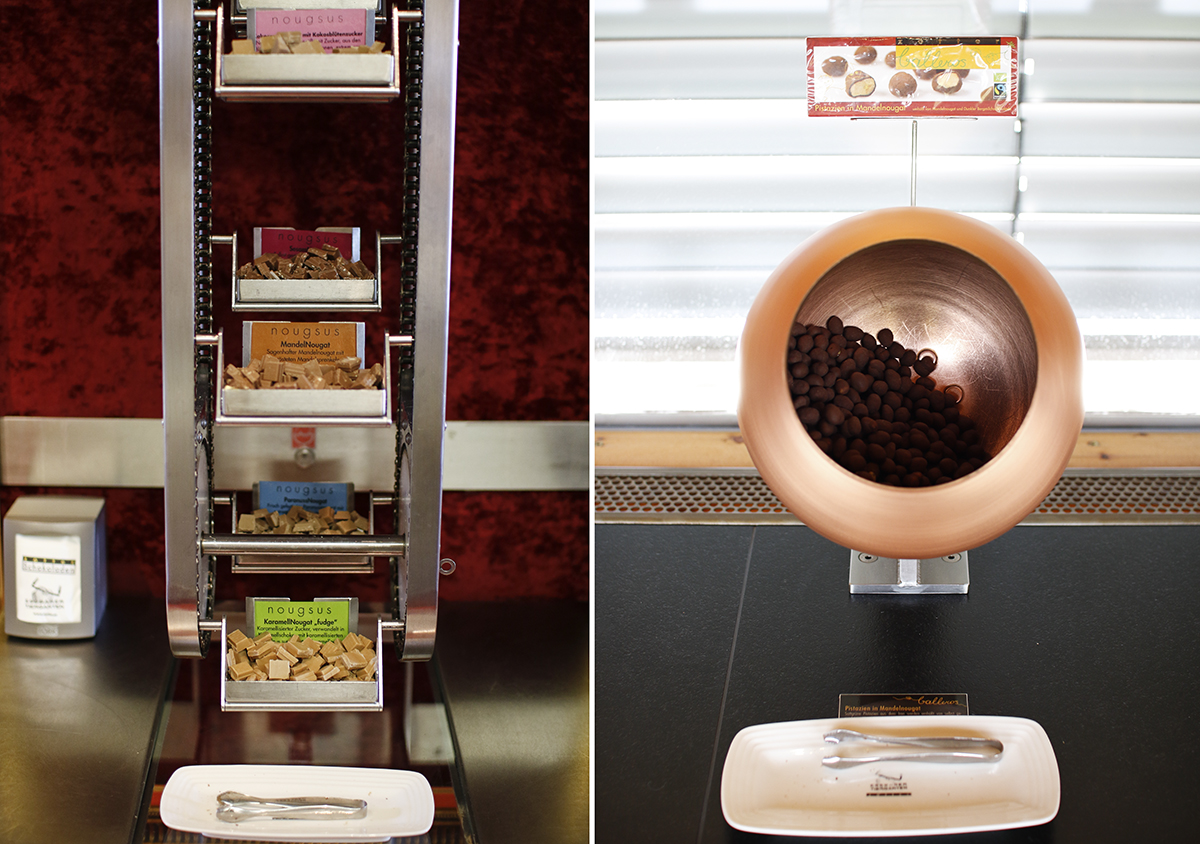 Especially the surroundings. The factory is surrounded by a huge edible zoo, farm animals and wonderful nature. There is even a little pond, hammocks and a restaurant serving only the food which they actually grow themselves. There on the spot. We walked around, took pictures, waited for our turn to occupy the hammocks :D, and had lunch in the Zotter restaurant. You should not miss that gastronomic experience!
We know, now you are probably saying, how could they even think of food, after all the chocolate?! Well, the "zoo" is so big, that we managed to burn most of the calories and then it was lunchtime. 🙂 The food we had at this restaurant was great, and the service even better. We could not believe the hospitality and warmheartedness of the service people there. If someone from them ever reads this text, we can say that they really exceeded all our expectations. Anyone living in Vienna, well known for the grumpy waiters, will certainly understand why really know to appreciate great service.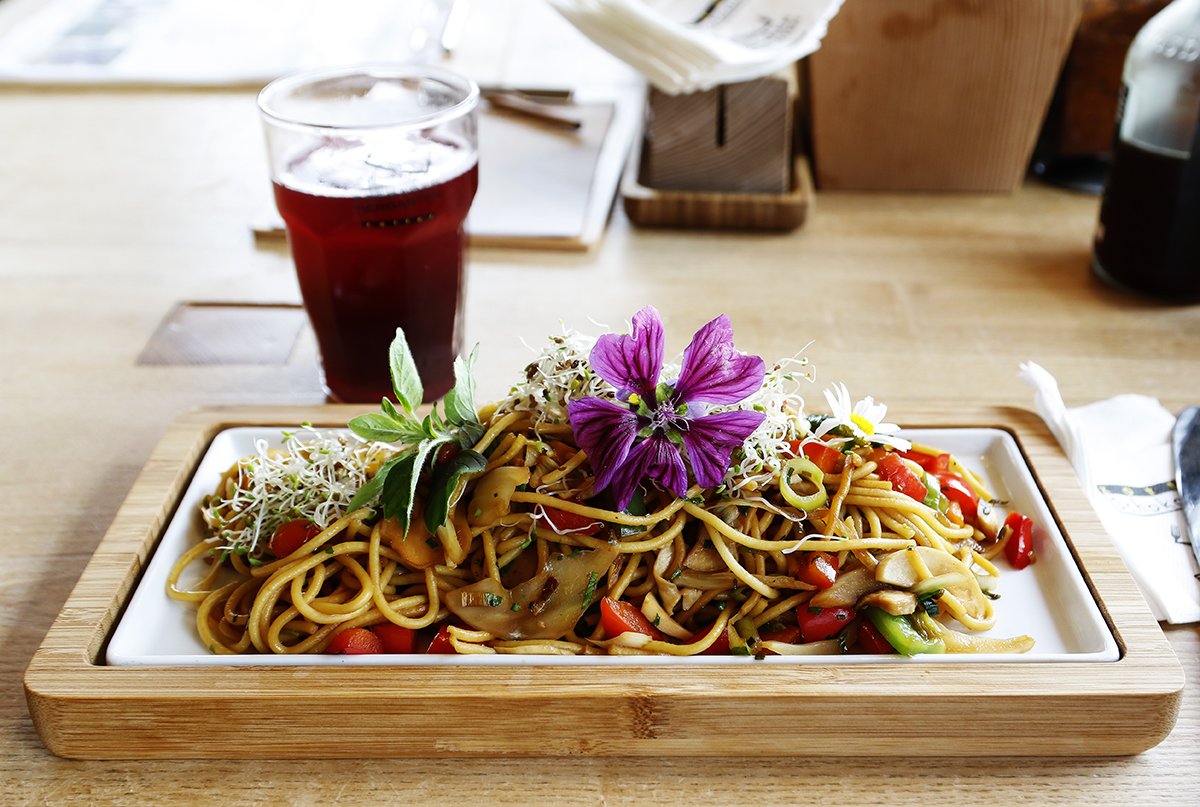 Now in summer months and early fall is the ideal time to visit Zotter chocolate factory, which is why we decided to share this post as inspiration for a daily trip. It is impossible not to enjoy a day spent indulging in Zotter sublime chocolate and exploring the surrounding area. It is even better if you actually go there for a weekend, or a few days and stay in Graz, or somewhere nearby, so that you can visit more parts of beautiful Styria.
If you are interested in more blogger experiences about visitng the Zotter factory, you can check Michelle's really nice post here. And for the rest, just consult their webpage.
Enjoy!
xoxo,
Una and Isi
PS: There is of course a shop in the factory, where you can purchase all sorts of Zotter products. They also make a great gift, especially if you want to give it as a souvenir from Austria. 🙂