Any ice-cream fans around here? Or pancake lovers? If yes, then just continue reading, I am sure that you will like this post. 🙂 The guys from Eskimo invited me to take part in their Solero Strawberry Smoothie campaign and show you how one of my good days looks like. And the best part was that they said that I should share a recipe as well! I was eagerly waiting for an opportunity like this, because as many of you may not know, cooking and baking are one of my biggest passions. Vienna Insider is not a food blog, and it won't turn into one, but I am really happy to get a chance to share some of my passion for cooking and show you my take on food photography. This is something I do quite often on my job as a photographer, but on those occasions, it is not me actually cooking, just styling. I had so much fun creating and shooting the recipe, and I hope you will like the outcomes! 🙂
Going to the market is one of my favorite thing to do in the morning, because it reminds me of some really nice childhood moments with my grandparents. I enjoy talking to the sellers and shopping for fresh, if possibly also locally grown, organic produce. Especially in summertime, when so many fresh fruits and veggies are available. I love all sorts of berries, because they are so pretty, tasty and practical for snacking. This time I bought some strawberries, because they were a perfect match for the breakfast I planned to make – fluffy pancakes with mascarpone and strawberries.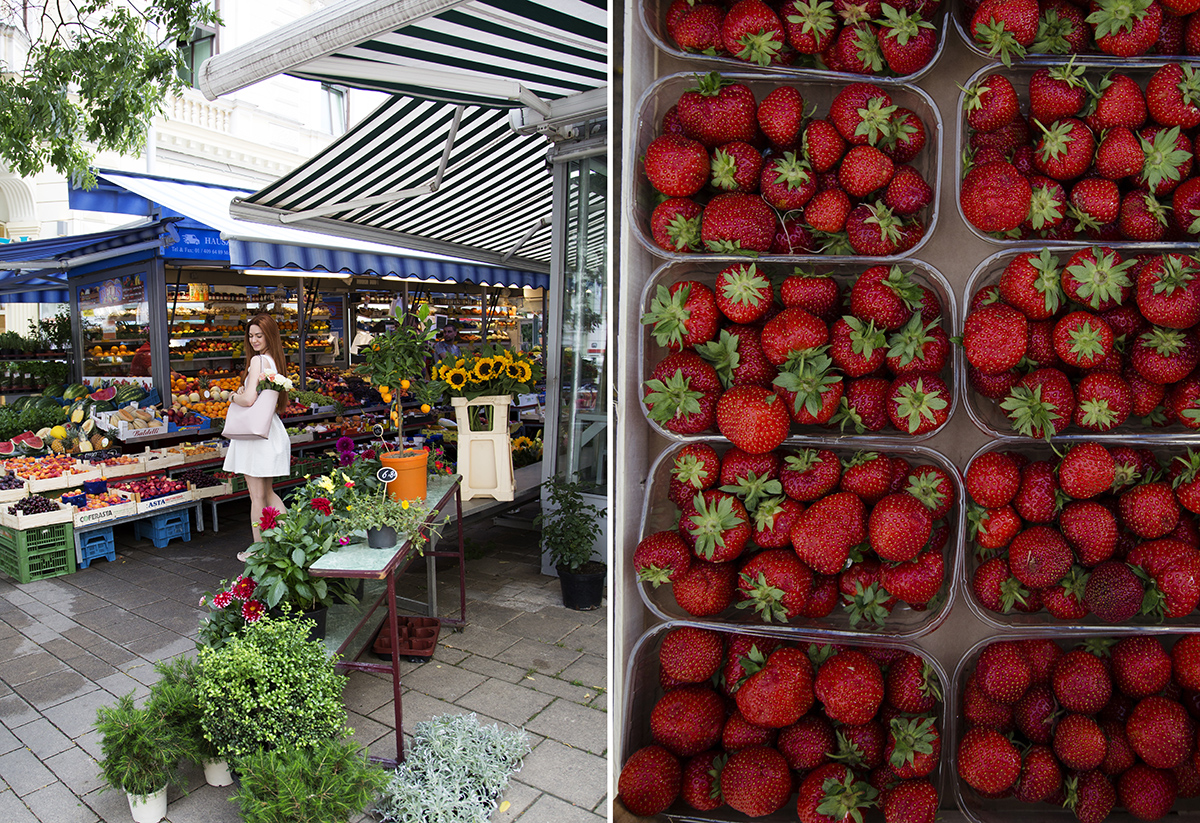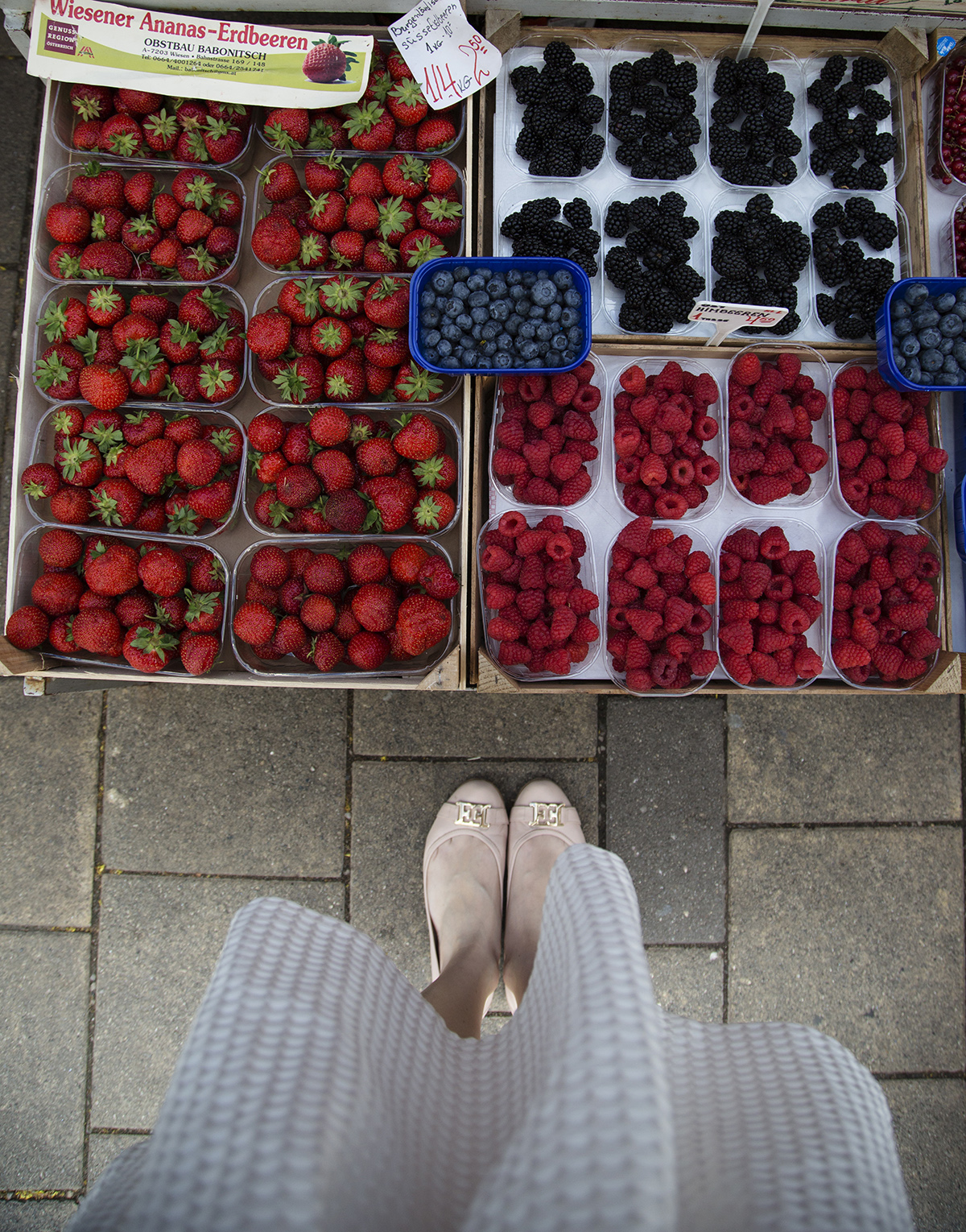 Isi and all of our friends are huge pancake fans, so I make them really often. No house gathering is complete without me making some crepes or pancakes. You will find the recipe at the end of the post and I hope you will give it a try, because it is one of those that work each and every time!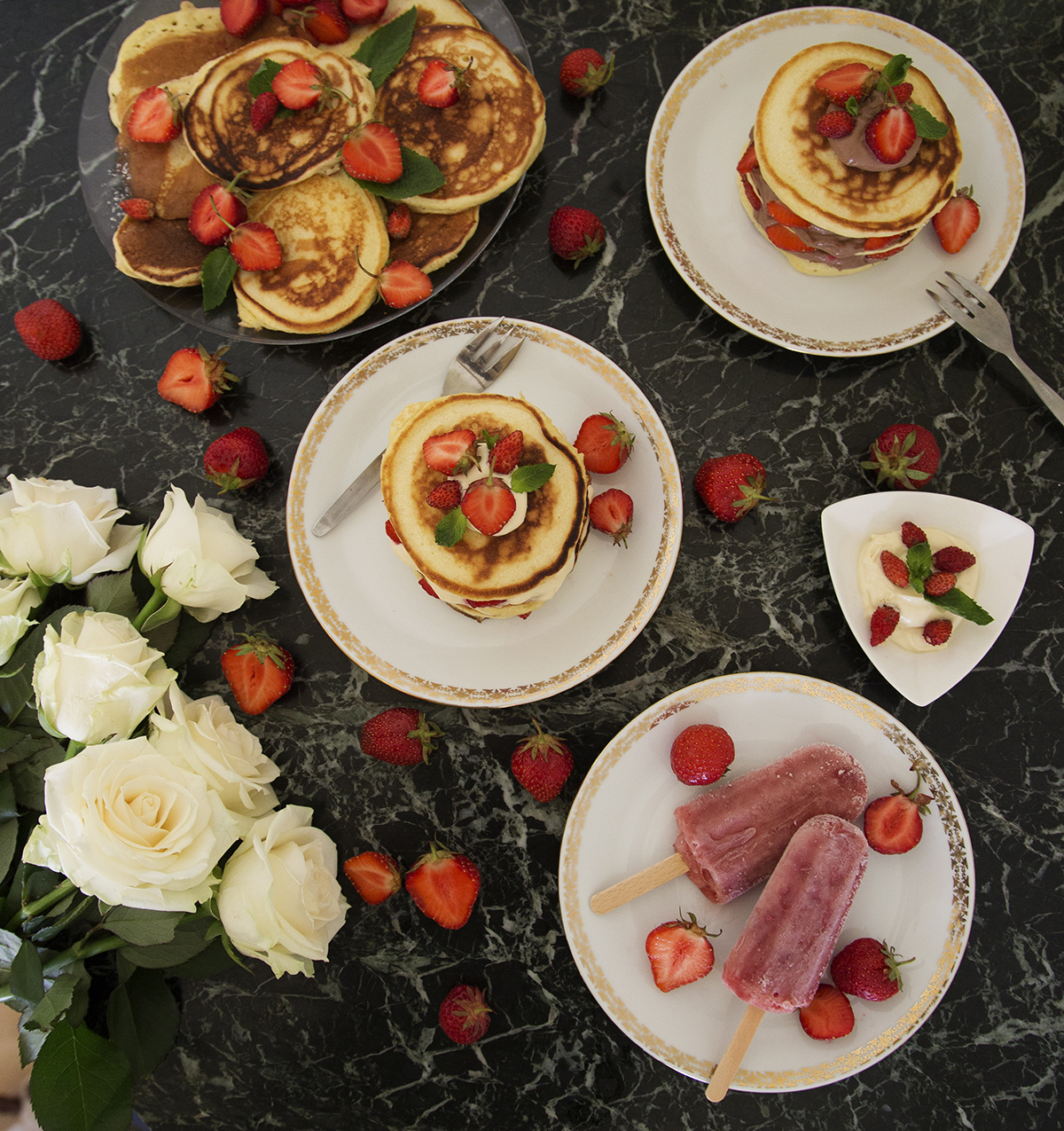 After having breakfast and getting some work at home done, I usually go for a walk around Vienna, of course accompanied with my camera. I never leave the house without it, because you never know, when you might notice something, or someone interesting for a picture. 🙂 I have to admit that summer is not my favorite season, because I don't like the heat, so I always need something cold to freshen up while on the go. Not a single summer day passes without me eating at least one ice-cream! Solero Strawberry Smoothie is a great choice for refreshment, because it is light and fruity. My favorite thing about it is that it is loaded with chunks of strawberries. The only problem is that I finish it in no time, so one is never enough to satisfy my cravings! 😀 Luckily, it only has 49 calories, so I don't feel guilty to go over some limits. 😀 If you know what I mean…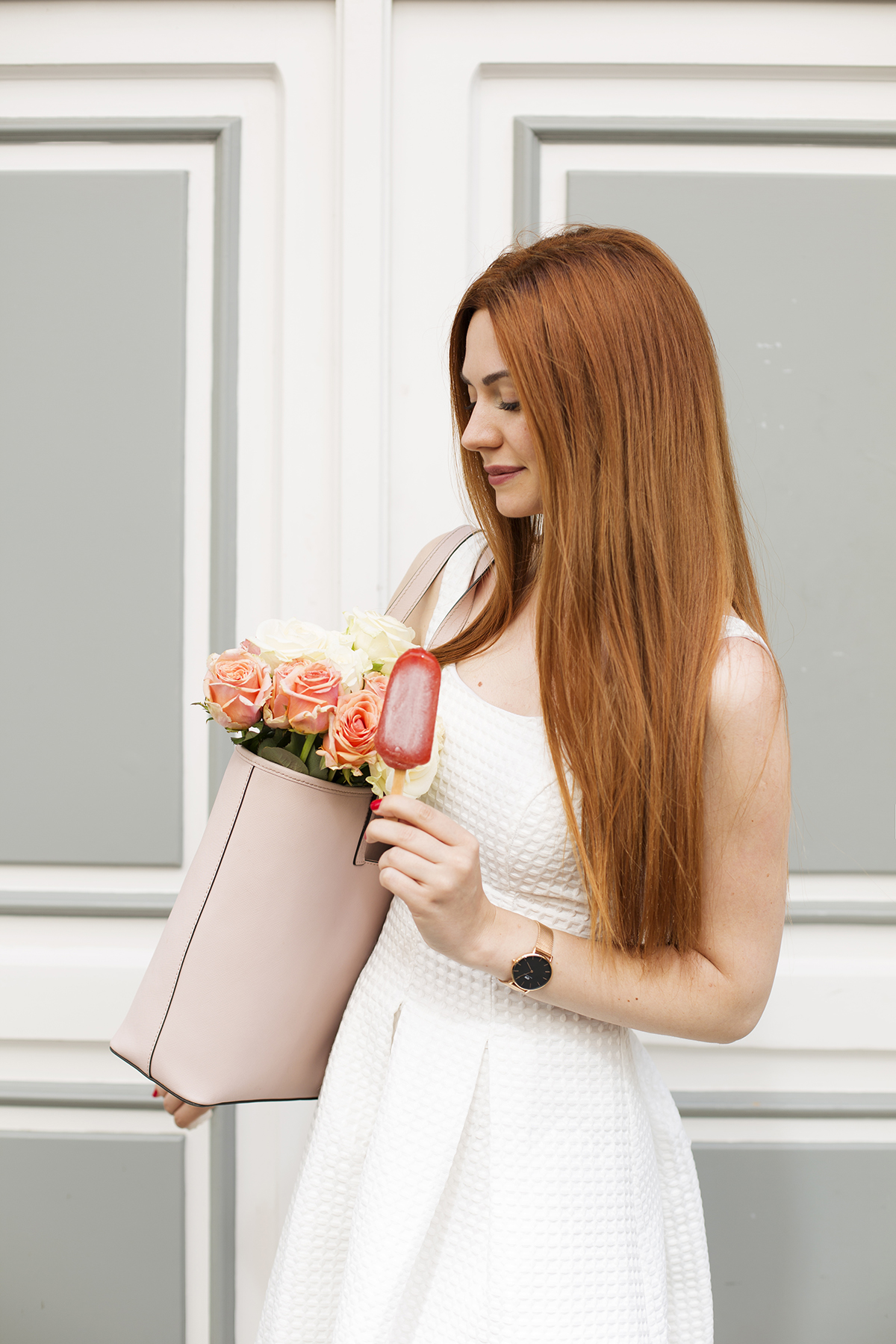 Fun fact: During making of of this post, 5 Solero Smoothies were eaten. They melt way too fast! xD
After some me-time with the camera [because not many of my friends are interested in architecture and city scenes :D], I always meet a friend for a late lunch, or go shopping. As maybe some of you can recognize at the pictures, they were taken in the seventh district, which I really love, because there are no tourists around and it has many pretty corners. However since it borders the sixth district, step by step it brought me to our good old friend Maria… It is so hard to skip her, especially at this time of the year [sales alarm :D].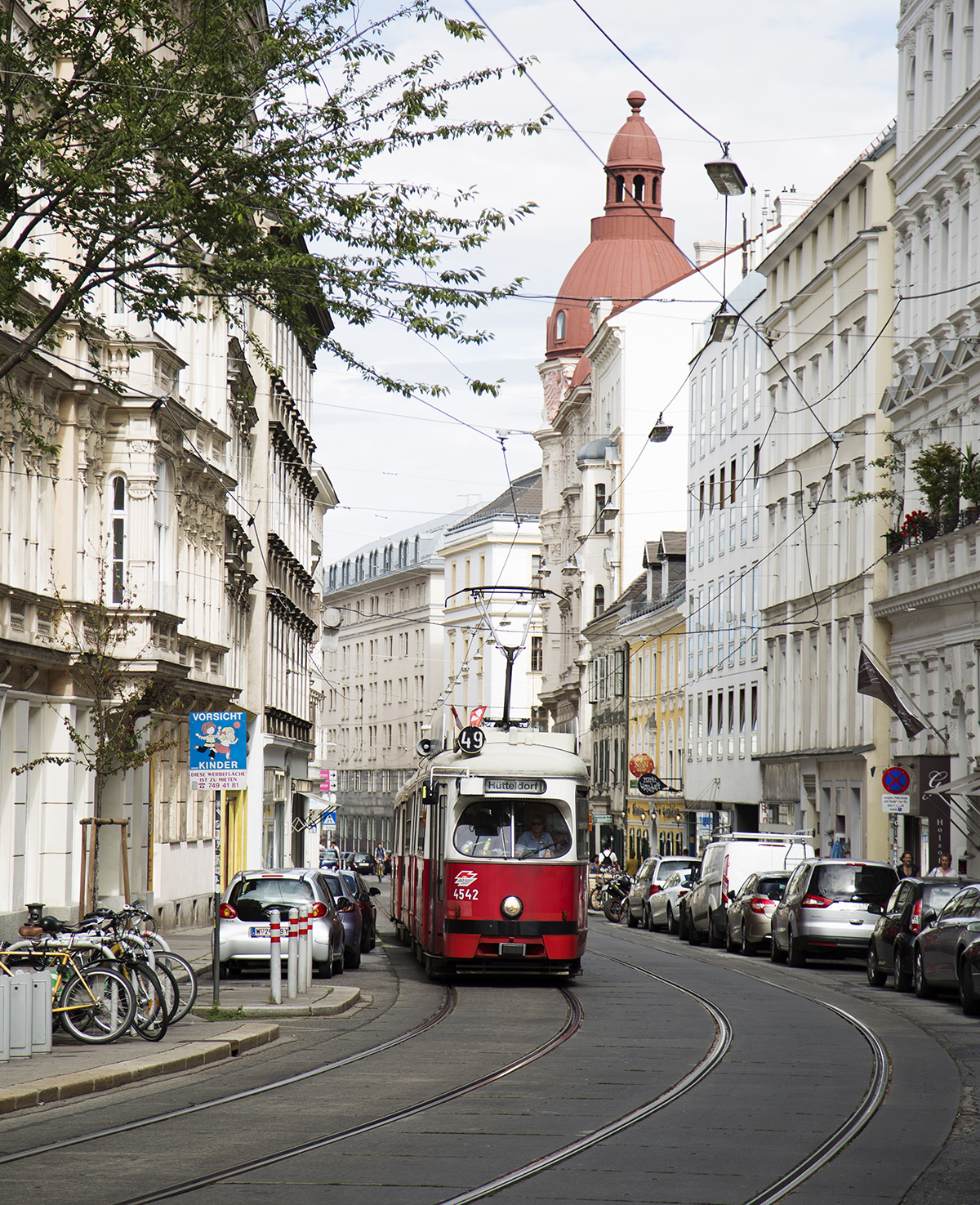 Taking pictures, cooking, snacking on ice-cream, meeting friends, eating some good food and walking around beautiful Vienna are all essential ingredients of my good day. Taking these items and cooking them up is a treat. I have a friend who does the same after taking some lessons in the culinary arts (from https://cocusocial.com/cooking-classes/SanFrancisco I think it was?), and it is amazing to hear about just what can be made.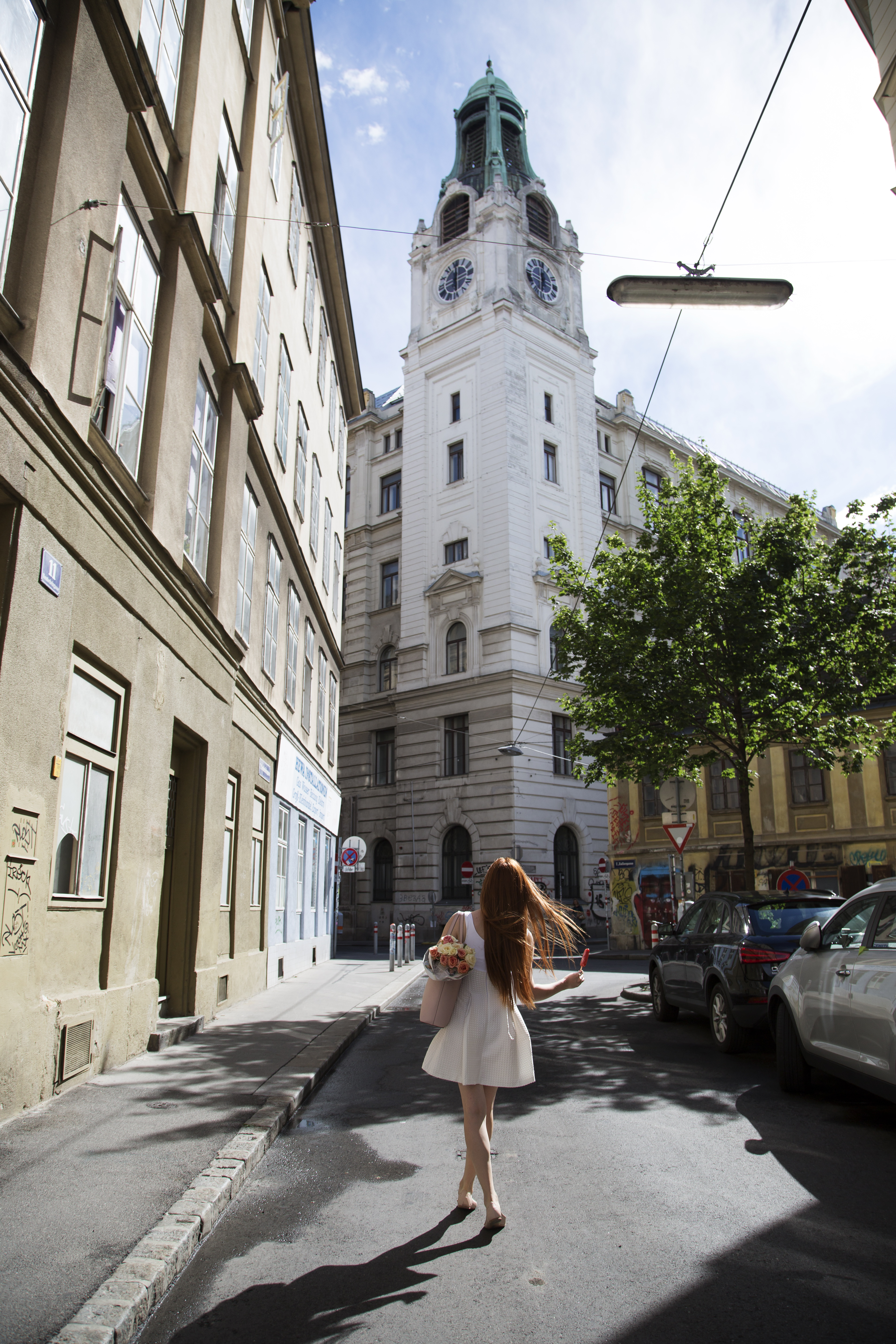 Enjoy summer and don't forget to give Solero Strawberry Smoothie a try! And the pancake recipe too! If you want to have printed version of the recipe, take a look at the Cooking magazine. 🙂
By the way, a little bird told me that Eskimo has a raffle where you can win a spot at food photography workshop… You will find more details here and I will keep my fingers crossed for you!
Thank you for reading. <3 xoxo, Una Pancakes with Mascarpone and Strawberries

I decided to share the recipe for these pancakes, because I know that many people struggle to get them right. This is by far the easiest pancake recipe and it works every time! Even cooking beginners will nail it. This is a slightly modified version from the original recipe, that I found at Natalia's @natalikatata_ Instagram profile here. I follow this lovely lady from Minsk for a long time and her pictures and recipes always make me hungry. You just have to take a look at her gallery! <3 Before moving on, I need to thank Natalie for being my Instagram cooking guru! <3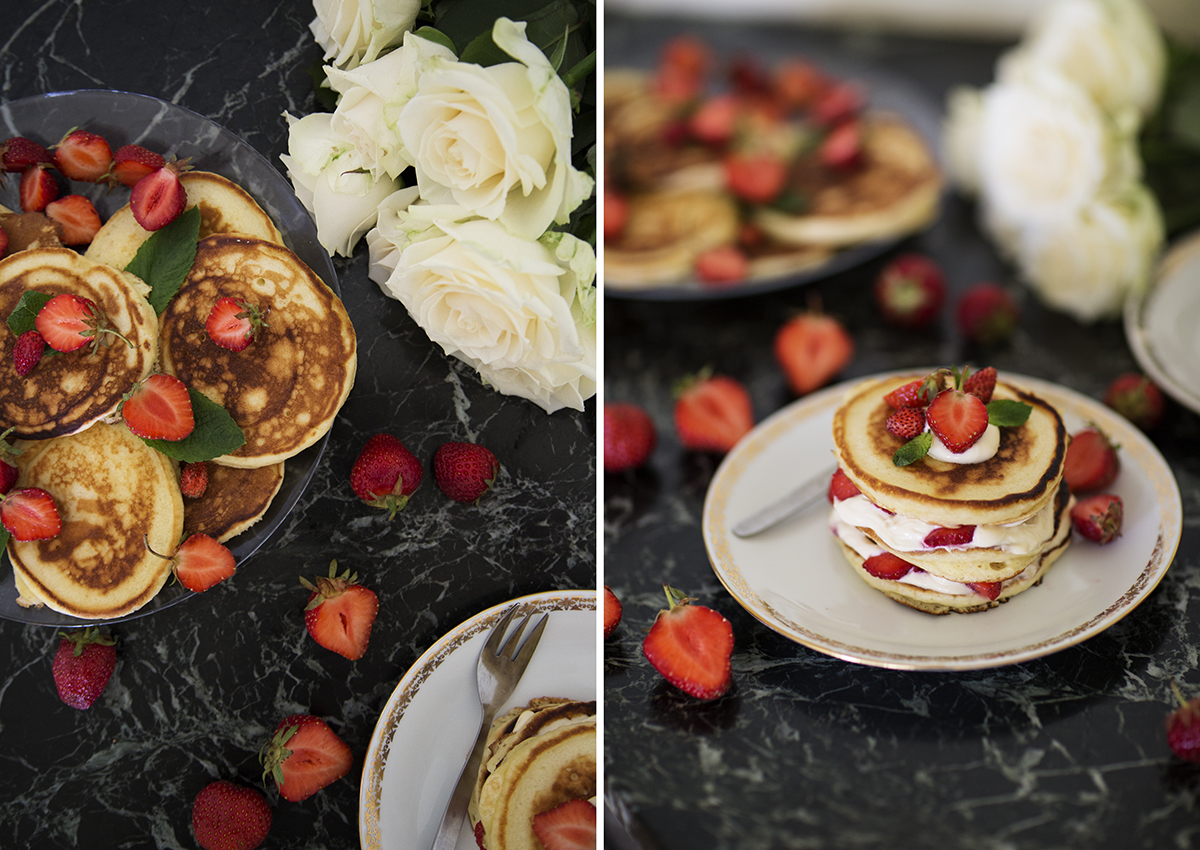 Ingredients for the pancake batter:
– 1 mug (approximately 250ml) universal flour,
– 1 mug (the same as previous) buttermilk or kefir,
– 2 eggs, 2 table spoons sugar, pinch of salt, 1/3 table spoon baking soda
First mix the wet and then add dry ingredients to make the batter. Be gentle while mixing the batter, for around 3 minutes, until lumps disappear. Bake the pancakes in a skillet, adding 1 table spoon sunflower oil before each baking. In order to get the pancakes looking similar in size, place up to for example, 2 spoons of batter to the skillet. Bake at medium high temperature. Flip the pancake once bubbles start forming on the upper side.
Ingredients for the filling:
– 200g Mascarpone, 2 spoons coconut syrup (or honey, or any sweetener of your choice), vanilla extract.
– Optional: some organic lemon zest.
– Sliced strawberries
Mix mascarpone [the amount depends on how many pancakes you want to make] with coconut syrup, honey or any other sweetener of your choice. You can also grate some lemon zest to it. Add some vanilla extract if you like and mix well. Spread a generous amount of mascarpone on a pancake, then sprinkle with some fresh strawberries and start layering the pancake stack.
*** If you prefer chocolate, simply mix mascarpone with a spoon or more of Nutella. It tastes almost like ice-cream, so be careful! Mascarpone has many calories, so take that in mind, especially now in summer time. 😉
Enjoy! And let me know if you tried the recipe! <3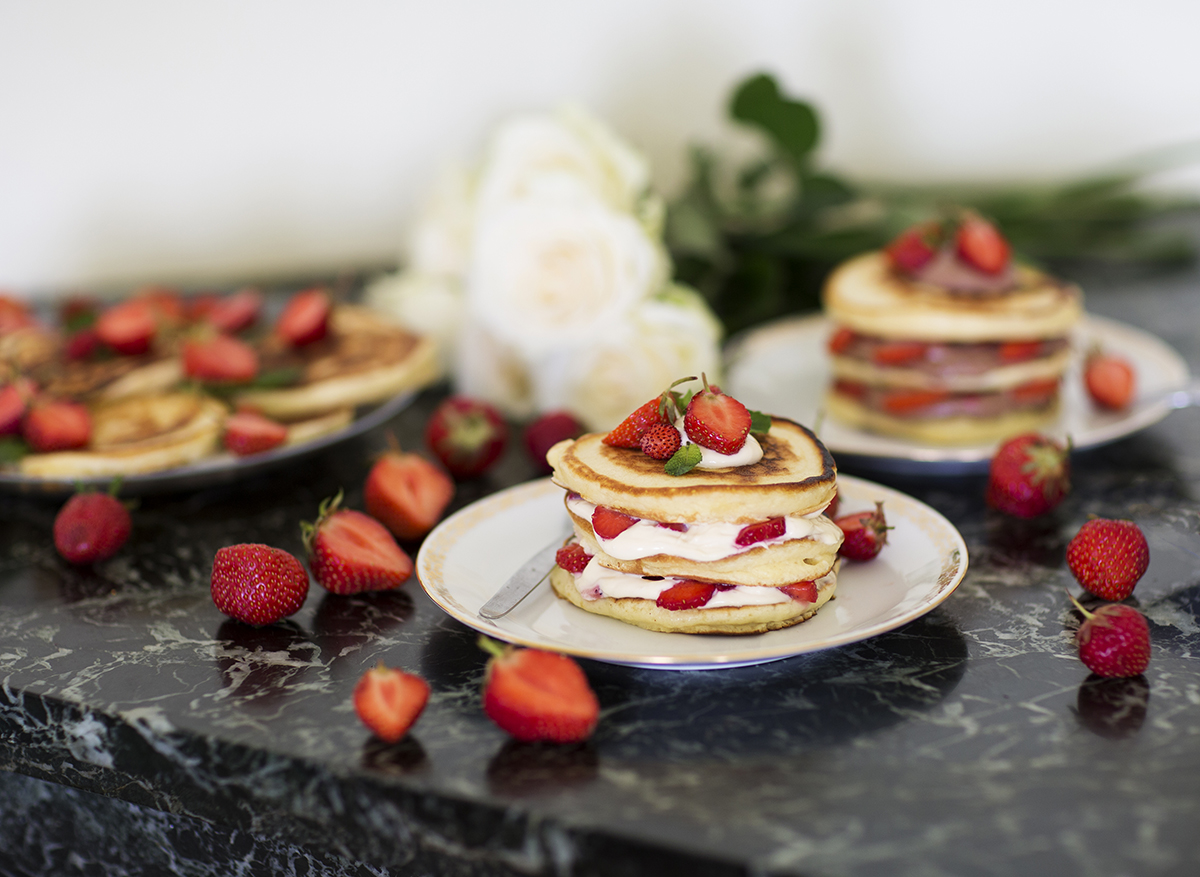 This post was done in friendly collaboration with Eskimo Solero Strawberry Smoothie.