Schoenbrunn garden will let you experience autumn in Vienna in the most gorgeous way. The gardens are of course open for public, and are one of the most beautiful places to walk or go jogging. If you are into photography, don't miss checking it out! There are so many gorgeous motives and the setting is perfect for photo-shootings.
A few months ago, we came across a blog post where the girl was feeding squirrels in these gardens. She wrote in the article that they are friendly there and easy to find. We found this so adorable and wanted to do the same. So after months of planning we finally found some free time, bought a bunch of walnuts and went to Schoenbrunn, hoping that we will be able to encounter the squirrels, socialize ( 😀 ) and make some cool pictures. We made some noise with the walnuts, but no squirrel came. So in the end, we fed some ravens 🙂 If there are any readers from Vienna around here, who managed to feed the squirrels, please let us know when and where to find them! 🙂 We still have a lot of walnuts left 😀
Disappointed after the failure with the squirrels, we decided to comfort ourselves with warm apple strudel at the Strudel Show 🙂
Hope that you like the pictures and today's outfit!
xoxo,
Una and Isi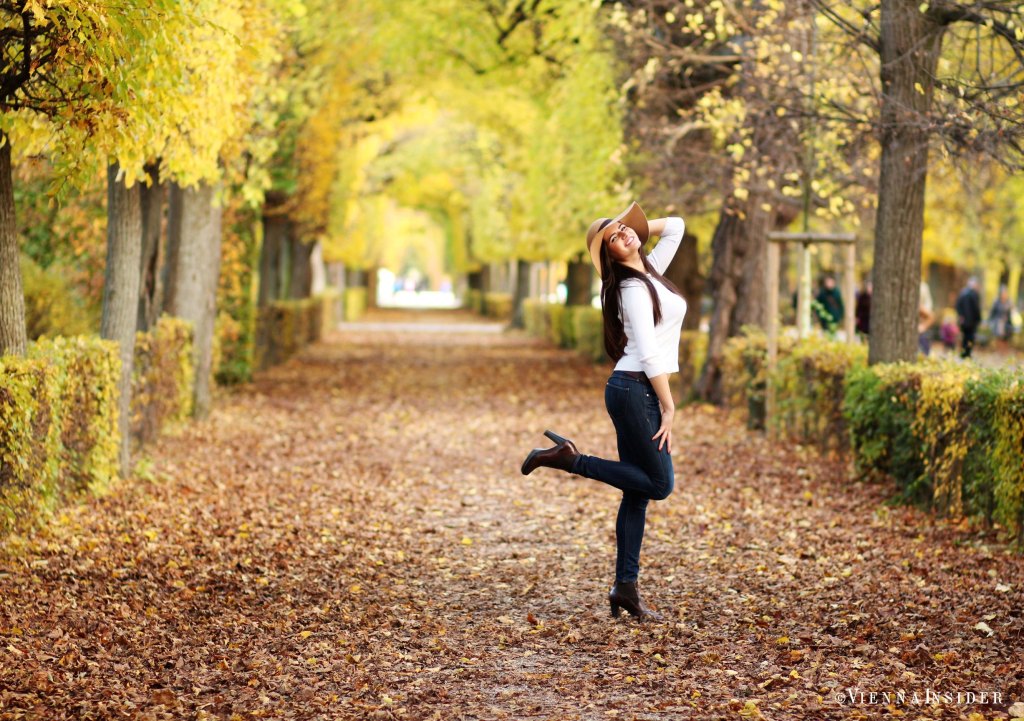 Vrtovi oko palate Šenbrun su prelepi u svako godišnje doba, naroÄito jesen, kada je priroda u lepim, toplim bojama. Vrtovi su naravno otvoreni za javnost, i savršeno su mesto za opuštajuću šetnju ili džogiranje. Ako se bavite fotografijom, ne propustite da zavirite ovde, i napravite par oÄaravajućih snimaka.
Pre par meseci, smo naletele na blog post, u kome je devojka hranila veverice u Šenbrunu. Napisala je da su one priliÄno pitome i da ih je lako naći. Nama je to bilo preslatko i htele smo da uradimo to isto. I prošle nedelje se sve poklopilo, tako da smo napokon kupile kesu oraha, i uputile se u Šenbrun, u nadi da ćemo se malo "družiti" sa vevericama i napraviti neke lepe slike. Pokušavale smo u par delova parka da prizovemo veverice kuckajući orahom o orah (kada smo bile baš male, na taj naÄin smo na Kalemegdanu dozivale i hranile veverice 🙂 ), ali ni jedna nije došla. Na kraju smo nahranile par gavrana koji su se motali tu okolo. Nema njihovih slika pošto je jato krenulo da se približava, pa da se ne bi sve završilo kao u HiÄkokovom filmu, brzo smo šmugnule, i nije bilo vremena za fotografisanje 😀
Ako meÄ'u vama ima Äitaoca iz BeÄa, koji sluÄajno znaju kada i kako se može stupiti u kontakt sa vevericama, neka nam se jave 🙂 Imamo još punu kesu oraha, a zima se bliži, pa da im pomognemo da naprave zalihe 🙂
RazoÄarane od neuspelog pokušaja da hranimo veverice, rešile smo da utolimo našu tugu u toploj štrudli od jabuka i Strudelshow 🙂
Nadamo se da vam se dopadaju slike i današnja kombinacija!
xoxo,
Una i Isi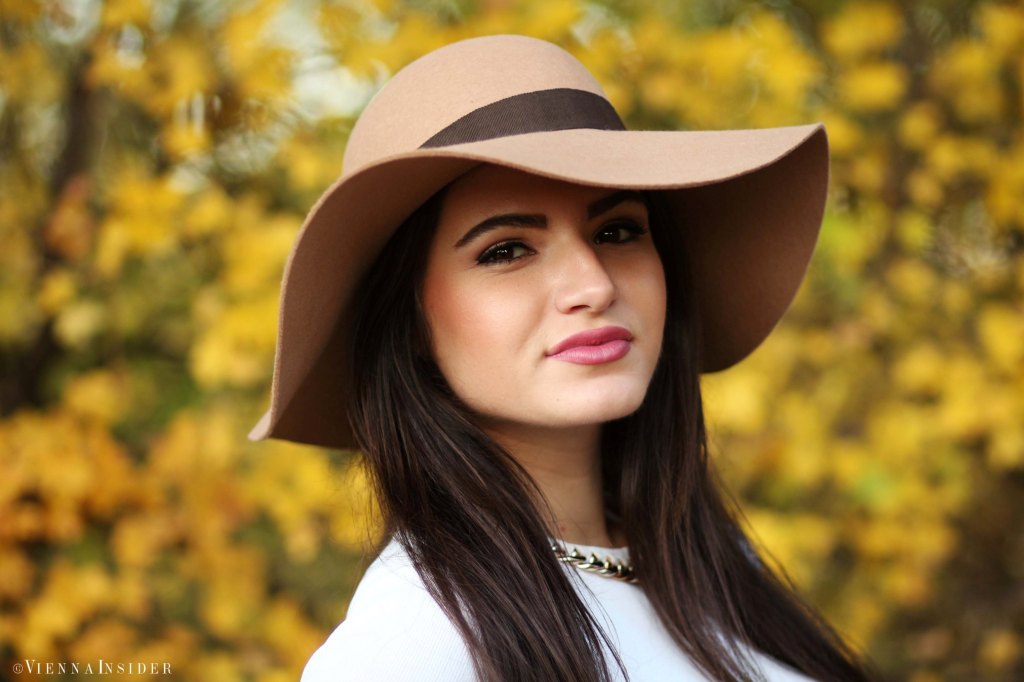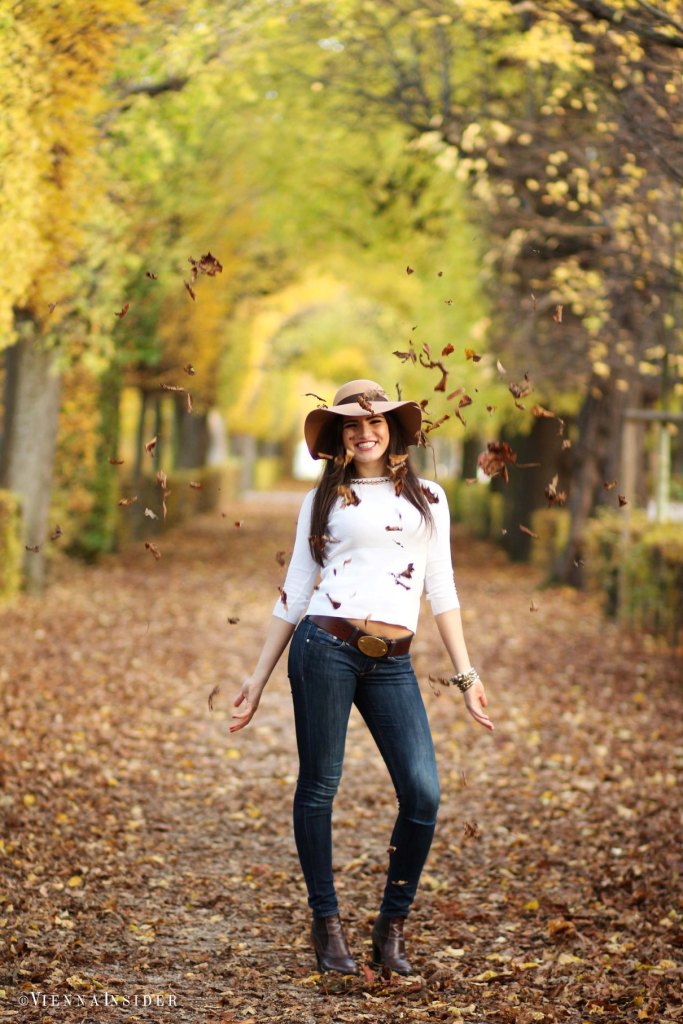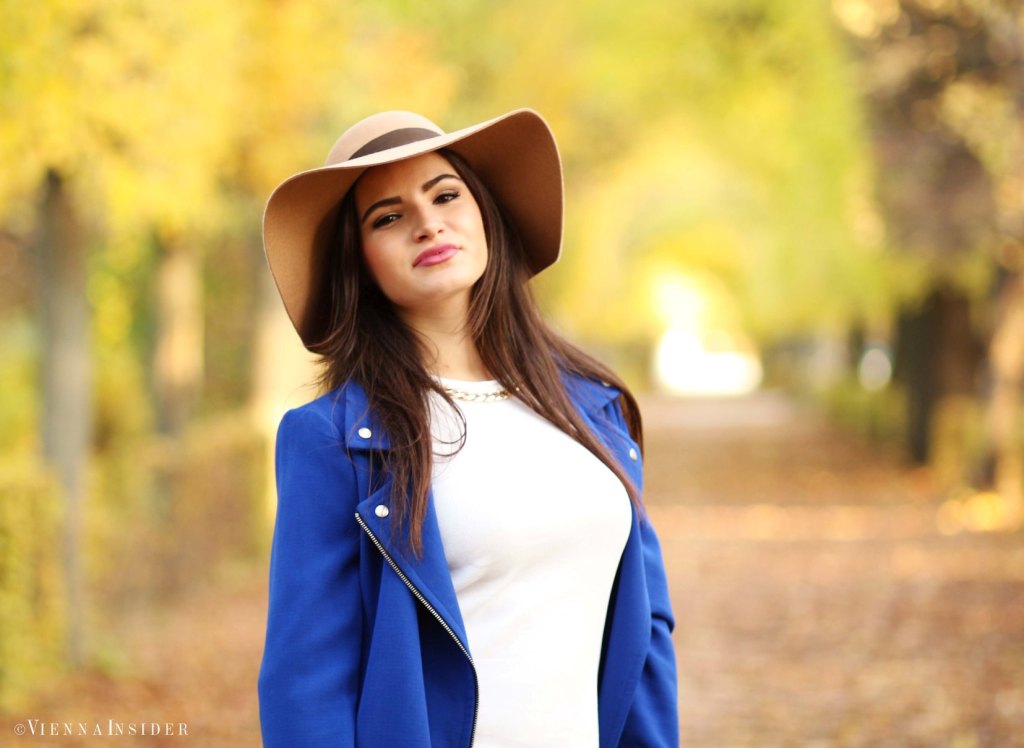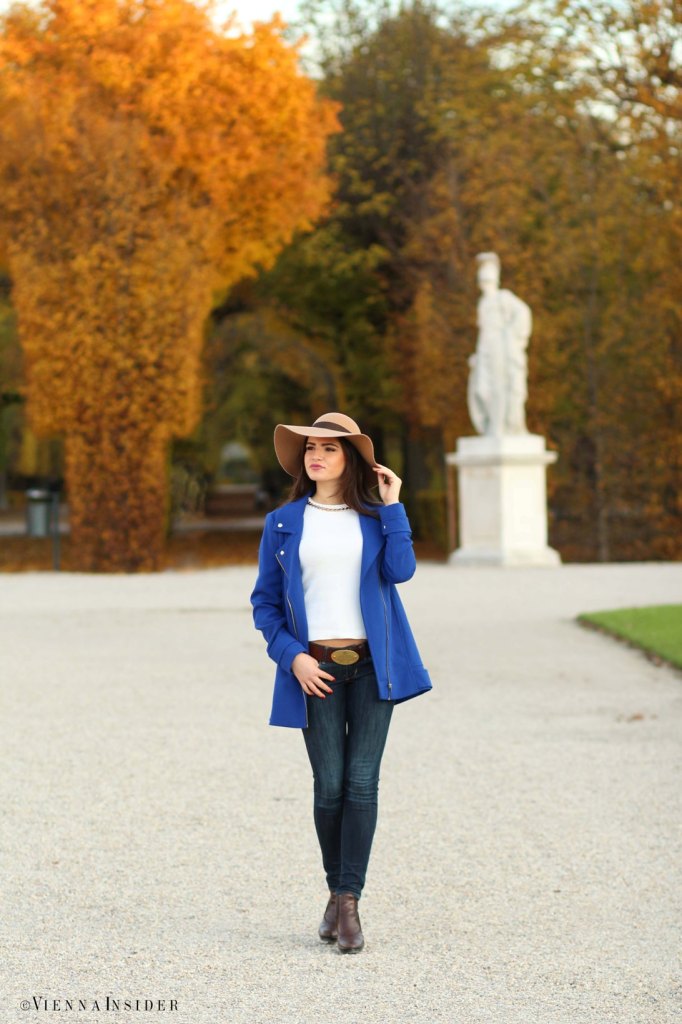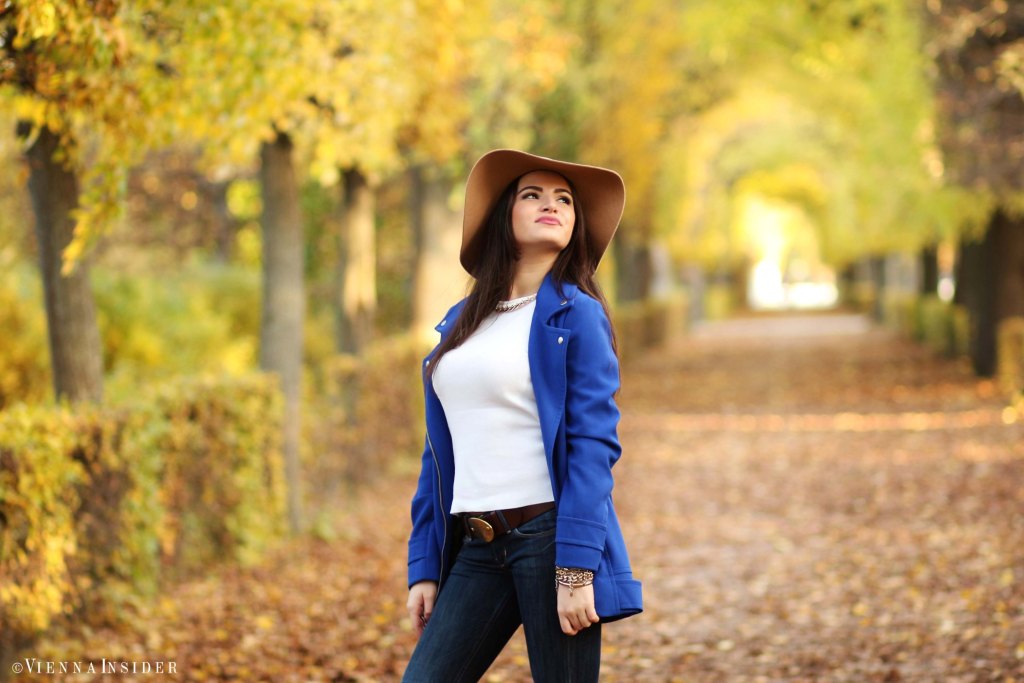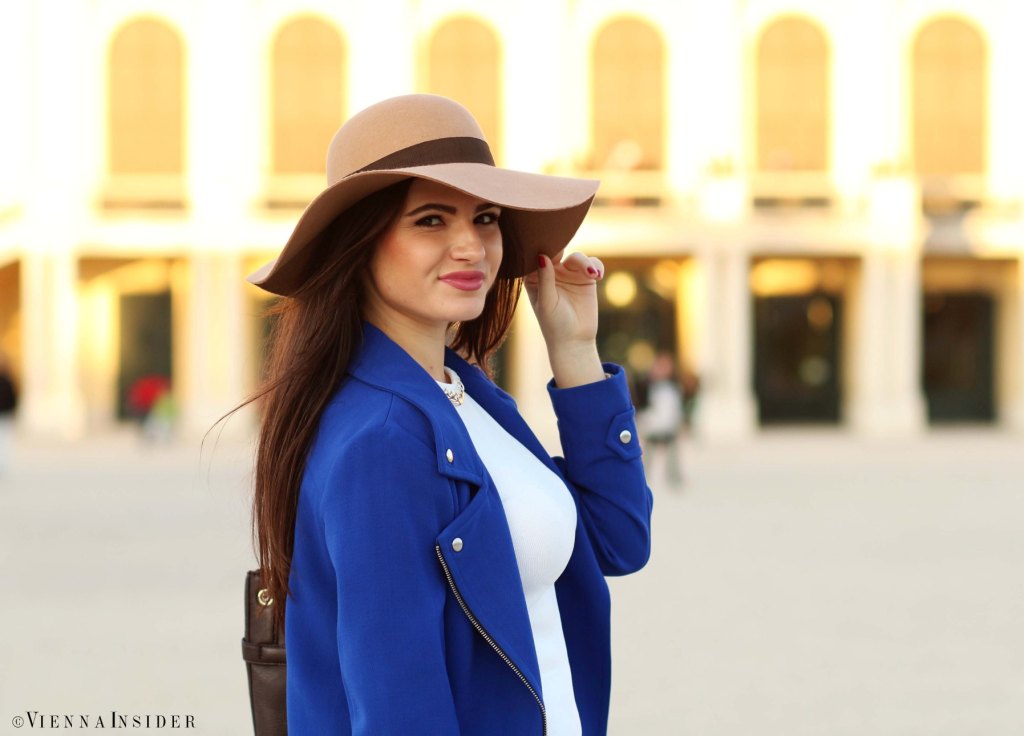 Outfit: Hat (Accessorize), Top and Jeans (Zara), Coat (Primark), Boots (Tods)