Welcome to the Hainburger Weg – the cherry blossom street in Vienna. From the previous posts and our Instagram feed, you can easily notice our love for the blossom and this time of the year. Everything is so much nicer, if you add a touch of pink! 🙂
In today's post, you will see a face you don't get to see often. It is me – Una, the editor in chief and photographer of our blog Vienna Insider. 🙂 Well often some friends ask me, why I am never on the blog, but the truth is really simple, I prefer being behind the camera. Only in rare occasions, when I am in love with the location, or I travel (so I need a proof that I was there :D), with my dogs or people I love, decide to let go of my precious camera and stand in front of it. Since Isidora is very busy studying for her exams lately, and I didn't want to miss the chance to have pictures of the cherry blossom street, I went there with our dear friend Anja, and we had a super quick shooting. It was Anja's first time using a DSLR, and I would say she was quite a good student, don't you agree? 🙂
Now back to the point. If you are in Vienna at the moment, and love places like this, you really SHOULD go to Hainburger Weg. Just take the U3 and take off at the stop called Schlachthausgasse. Then take the exit to Schlachthausgasse, go up the stairs and you will have the pink blossoms in front of your eyes. The architecture around is totally simple, residential area, but these trees, they change everything! They make you feel as if you were for example somewhere in Japan.
This is one example that shows, that if we make a little bit of effort, to plant a tree or some other nice plant, we can make a big difference in our surroundings. Sometimes we can't change how our building or house looks like, but we can plant something as gorgeous as a blossoming tree to add a touch of beauty. You see, a street like this, with cherry blossom trees in a row it is something I dream to plant in the street where our second home is, in the most charming lake town Palic, in the North of Serbia. Our house there is very, very beautiful and special, but I won't settle until it is not surrounded by pink blossom. 🙂
xoxo,
Una
PS: Those of you who may be interested to learn something more about me, can visit the blog Peonies and Miles of lovely Iman, and read an interview she recently did with me here. 🙂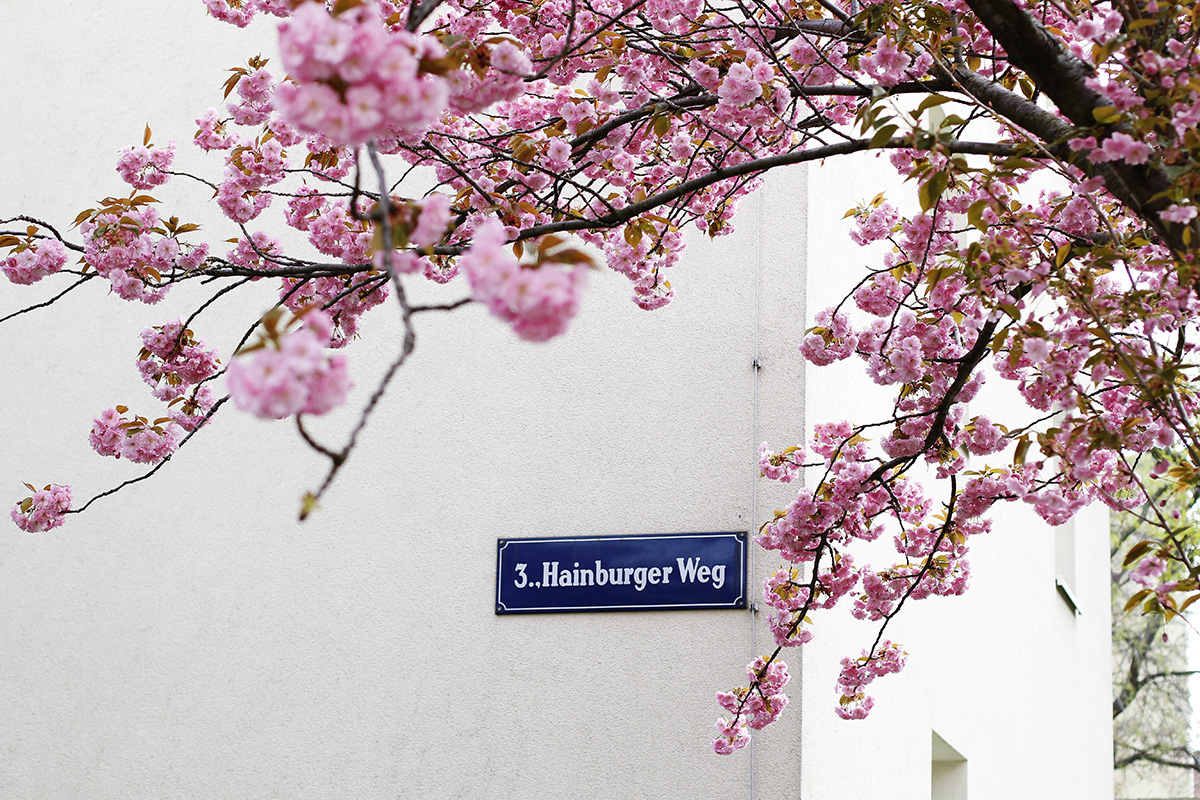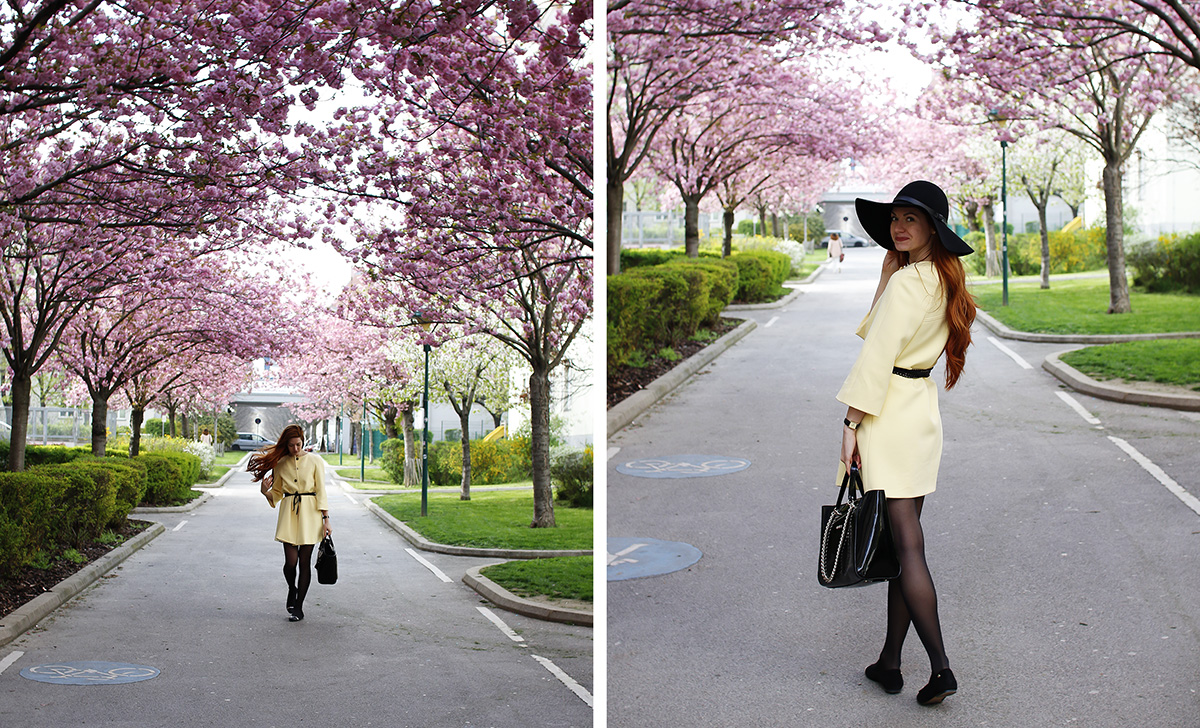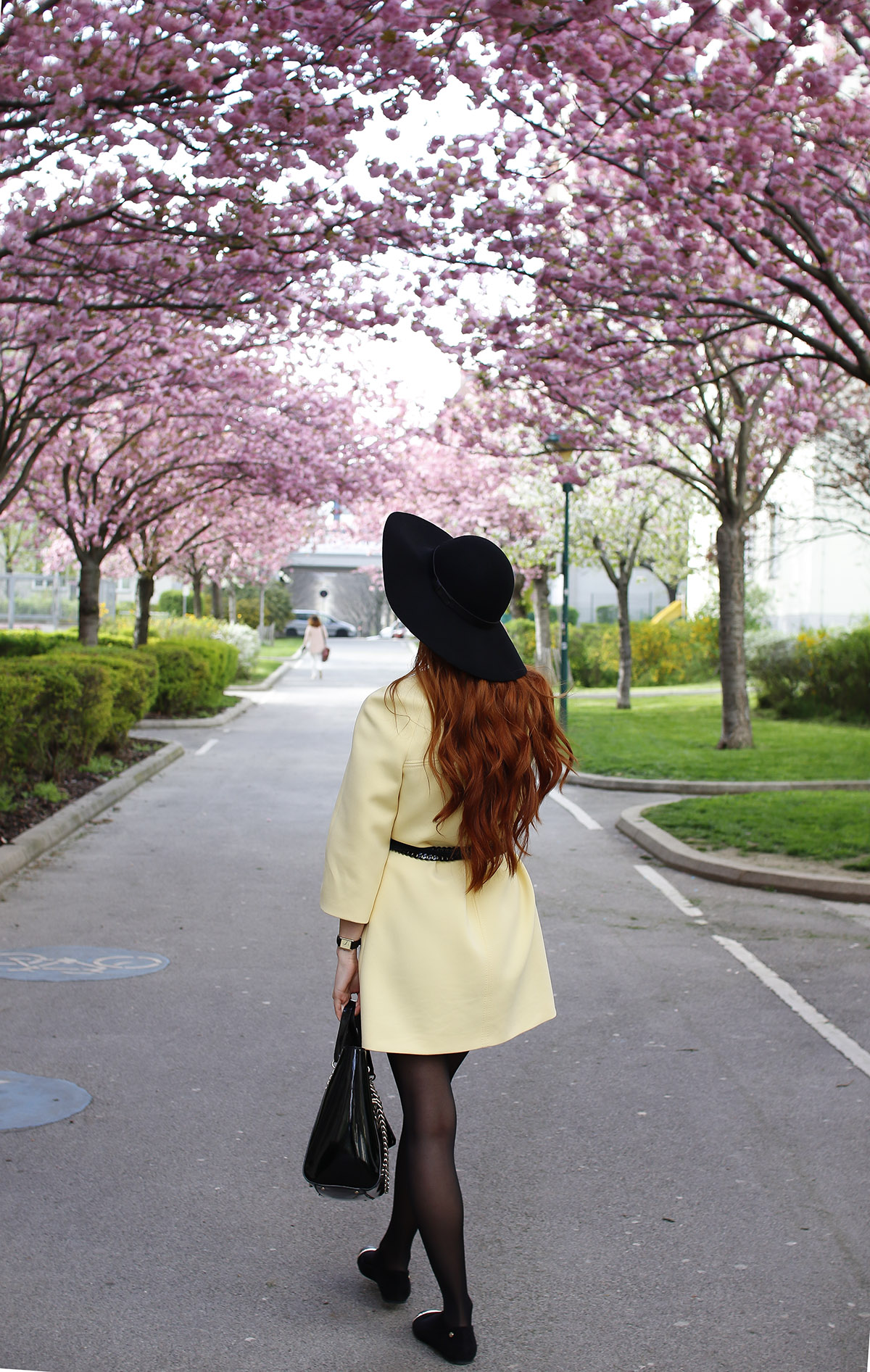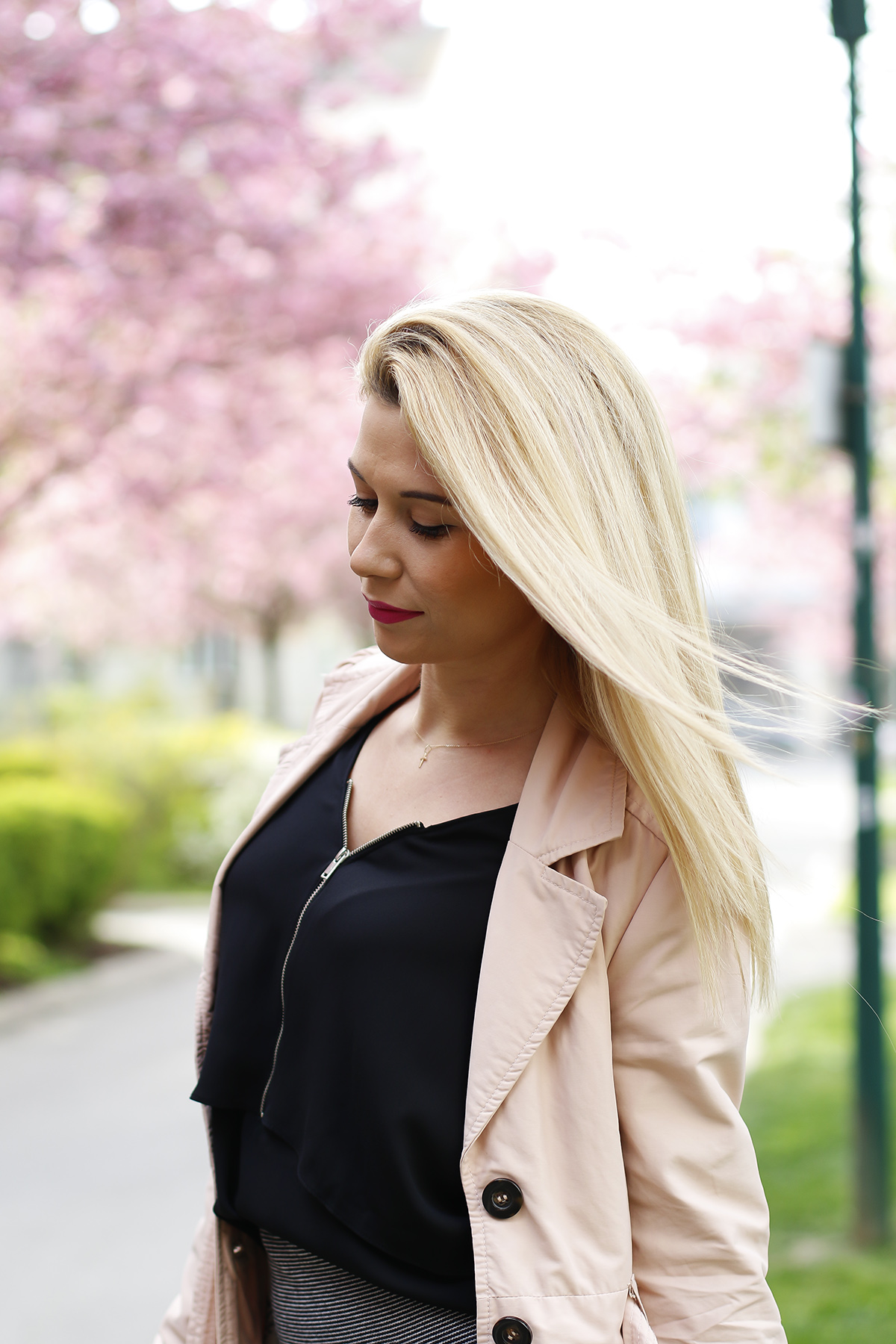 And thanks to my beautiful photographer Anja for the pictures of me 🙂