When in Vienna, don't simply walk along the largest, most crowded streets. Be adventurous and take the side ones, since they will take you to some stunning little squares, numerous cool stores, beautiful cafes and restaurants, or in this time of the year to the hidden Christmas markets.
The Christmas market am Hof is a true gem, located just a few minutes walk from the main pedestrian zone in the first district (the Graben street). It is surrounded with beautiful architecture and relatively big. The best thing about this market is the choice of food and drinks. Of course there are numerous stands selling decorations, ornaments, jewelry, diverse arts and crafts, but it is the edible things that catch our attention. 🙂 We tried several things and were delighted!
How to get there: U3 stop Herrengasse (the market is 1 min walk from there. Click here to see the location on Google maps). Or walk if you walk along Graben take the right at the end of the street and then the immediate left – it is Bognergasse (Prada and Luis Vuitton stores are in that street). Just walk straight and in a minute you will see the market.
Kada ste u Beču, nemojte samo da šetate glavnim ulicama. Potrudite se da istražite sporedne ulice, jer ćete u njima pronaći razne zanimljive prodavnice, odlične kafiće i restorane, naićićete na prelepe trgove i parkove, ili u ovo doba godine na skrivene božićne pijace.  
Božićna pijaca "Am Hof" se nalazi na velikom trgu, u neposrednoj blizini ulice Graben – glavne pešačke zone koja se pruža od trga Sv.Stefana. Pijaca je relativno velika i nalazi se u izuzetno lepom ambijentu. Najbolje kod ove pijace je raznolika ponuda hrane i pića, koji nisu komercijalni kao na onim velikim poput Rathausa, ili one na Trgu Marije Terezije. Naravno ima i štandova koji prodaju suvenire, rukotvorine, ukrase i slično, ali nas je najviše zanimala hrana. Slede slike štandova i hrane/pića koja vam preporučujemo. 🙂
Jedina loša vest vezana za ovu pijacu je ta što je otvorena samo do 23.decembra. 🙁
Kako do tamo: U3 stanica Herrengasse (pijaca je udaljena minut hoda odatle. Kliknite ovde da vidite lokaciju na Google mapi). Ako ste već u centru u ulici Graben, idite do kraja ulice i skrenite desno pa zatim odmah levo u Bognergasse (kao orjentacija tu se nalaze prodavnice Prada i Louis Vuitton), pa samo pravo tom ulicom i za minut stižete do pijace.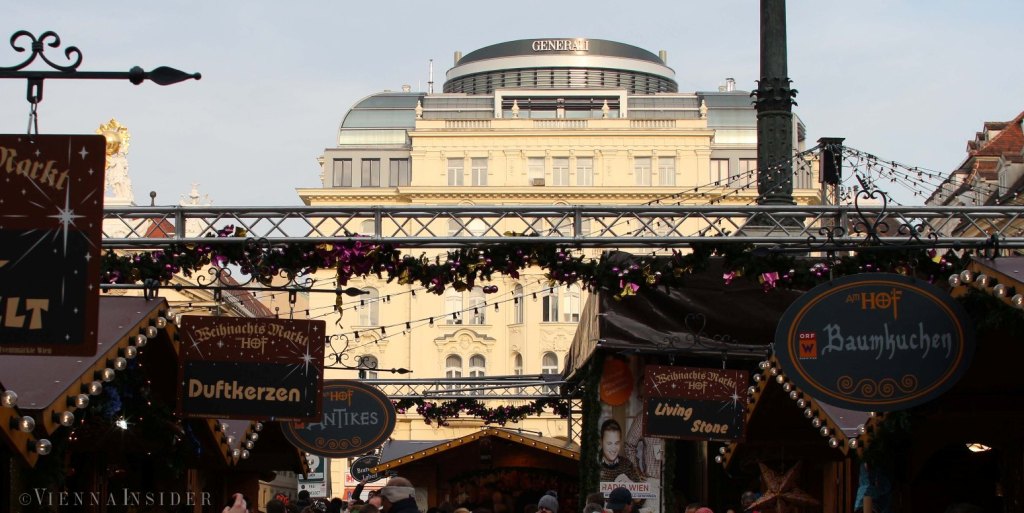 Here are our favorites:
1. Warm rose Austrian wine: absolutely delicious – sweet, warm and light.
1. Kuvano austrijsko vino – slatko, toplo i lagano, stvarno izvrsnog ukusa!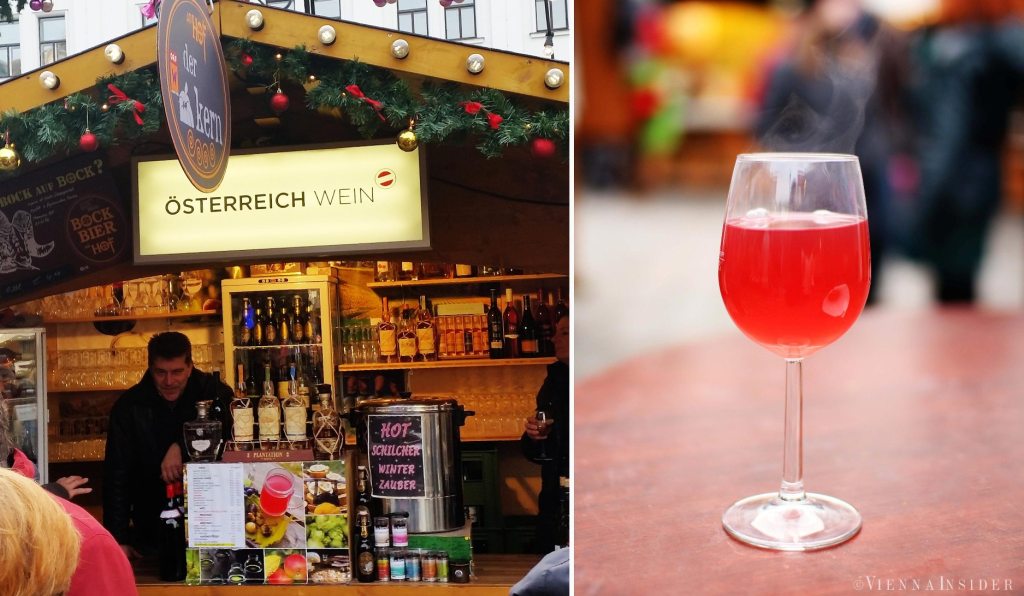 2. Gingerbread from Bad Ischgl – amazing cookies. We bought the ones with plum jam and covered in black chocolate.
2. Medenjaci iz Bad Išgla – odlični domaći medenjaci. Mi smo kupile jedne sa džemom od šljiva i preliveni crnom čokoladom.

3. Waffles
3. Vafle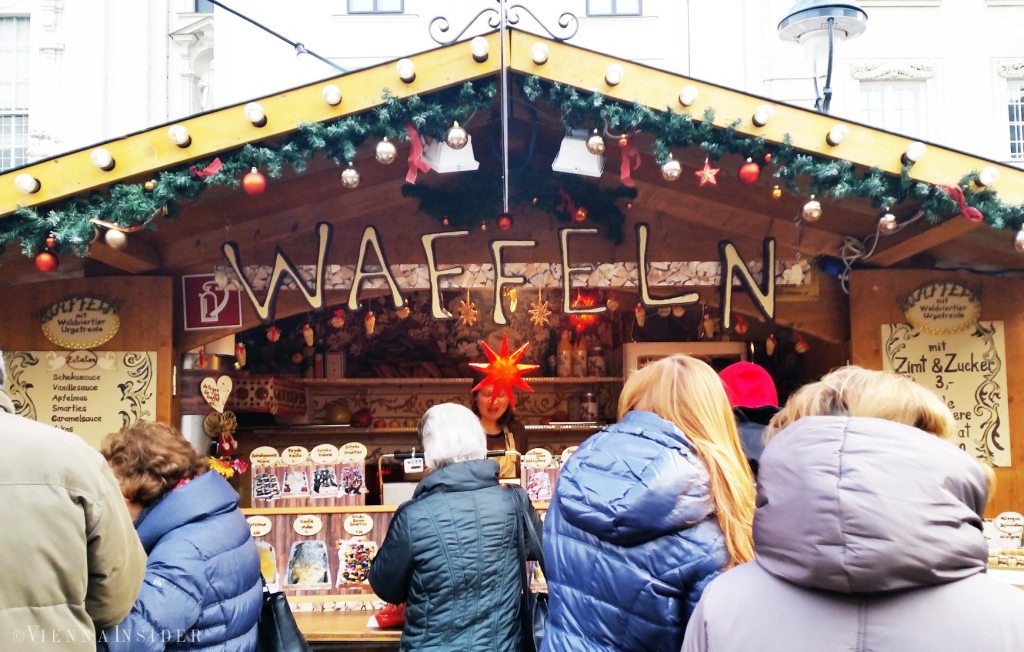 4. Potatoes stand – they have homemade chips, baked potatoes, fries, patties and croquettes with apples

4. Krompiri – na ovom štandu se prodaju pečeni krompiri, pomfrit, pljeskavice od krompira i kroketi sa jabukama



6. Genuine, thick hot Chocolate – served in edible cups 🙂
6. Prava, gusta topla čokolada koju služe u kornetu 🙂

7. Sausages, sandwiches…
Thanx a lot for stopping by!
xoxo,
Una and Isi