Hello from Belgrade!
This is the first post we shot in our neighborhood in Belgrade. Even though we quickly got used to and really love Vienna, Belgrade is the city we carry in our hearts. <3 It always feels nice to come home and meet family and friends. When talking about family, meet Lea – our beloved little puppy, which we miss the most while in Vienna.
Getting back to the outfit, it is a combination I like a lot. It is casual but at the same time dressy thanx to the high heels. Massive scarfs are so versatile and I really love them. They are warm and can be worn in myriads of ways, so it makes sense to invest in a nice one. For some cool ways to wear a scarf, check Wendy's Lookbook legendary video here (seen by almost 30 million people!). By the way, Wendy is one of my favorite fashion bloggers. I love the way she matches colors, diverse textures and always creates gorgeous, feminine outfits. Besides that she is a very kind and caring person. 🙂
Which bloggers inspire you?
Thanx a lot for stopping by!
Isi

Pozdrav iz Beograda! 
Ovo je prvi post koji smo snimile u našem rodnom gradu. Lokacija je naš kraj, blizu Belog dvora. Iako smo se brzo navikle i mnogo volimo Beč, Beograd je naš najdraži grad. <3 Uvek je lep osećaj doći kući, svojoj porodici i prijateljima. U ovom postu možete da vidite našu ljubimicu Leu, koja nam najviše nedostaje dok smo u Beču. 
Što se odevne kombinacije tiče, jedna je od mojih omiljenih sa bloga do sada, jer je jednostavna i vrlo ženstvena. Visoke štikle uvek ulepšaju stajling 🙂 Veliki šalovi su veoma popularni ove sezone, i ja ih baš volim jer su topli i mogu da se nose na mnogo načina. Za inspiraciju pogledajte čuveni video sa Youtube kanala blogerke Wendy (koji je videlo skoro 30 miliona ljudi!). Inače je Wendy jedna od mojih omiljenih modnih blogerki. Mnogo mi se dopada njen stil i kako kombinuje boje.
Koji blogeri vas inspirišu?
Hvala na poseti!
Isi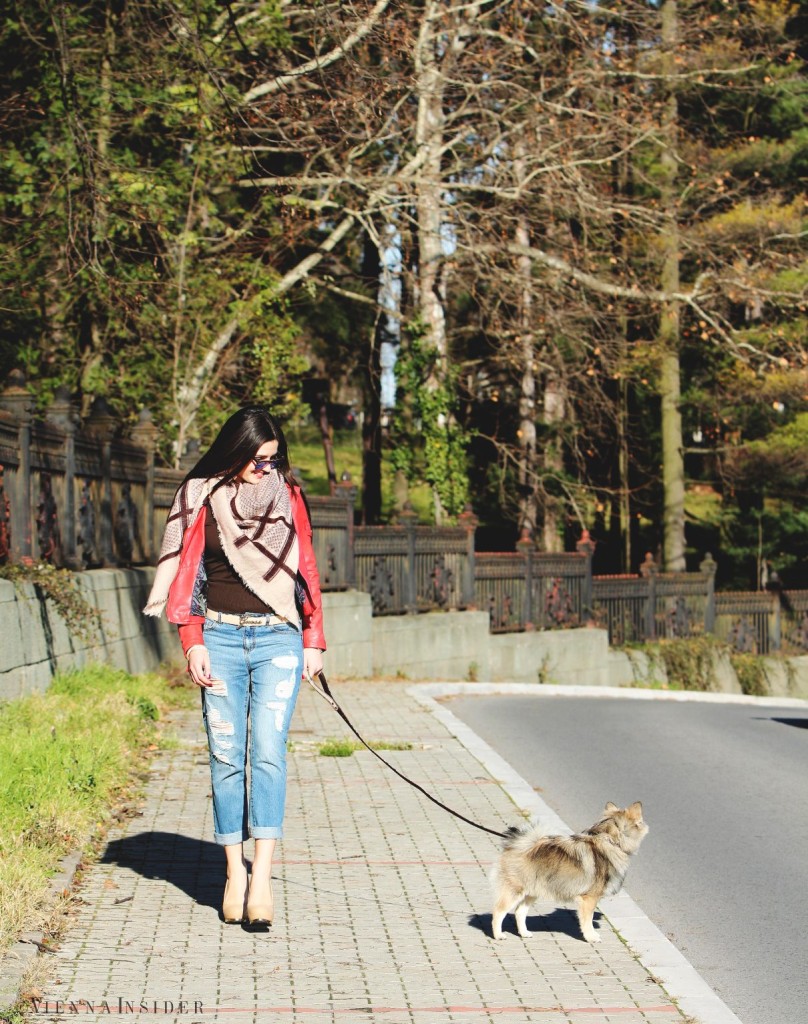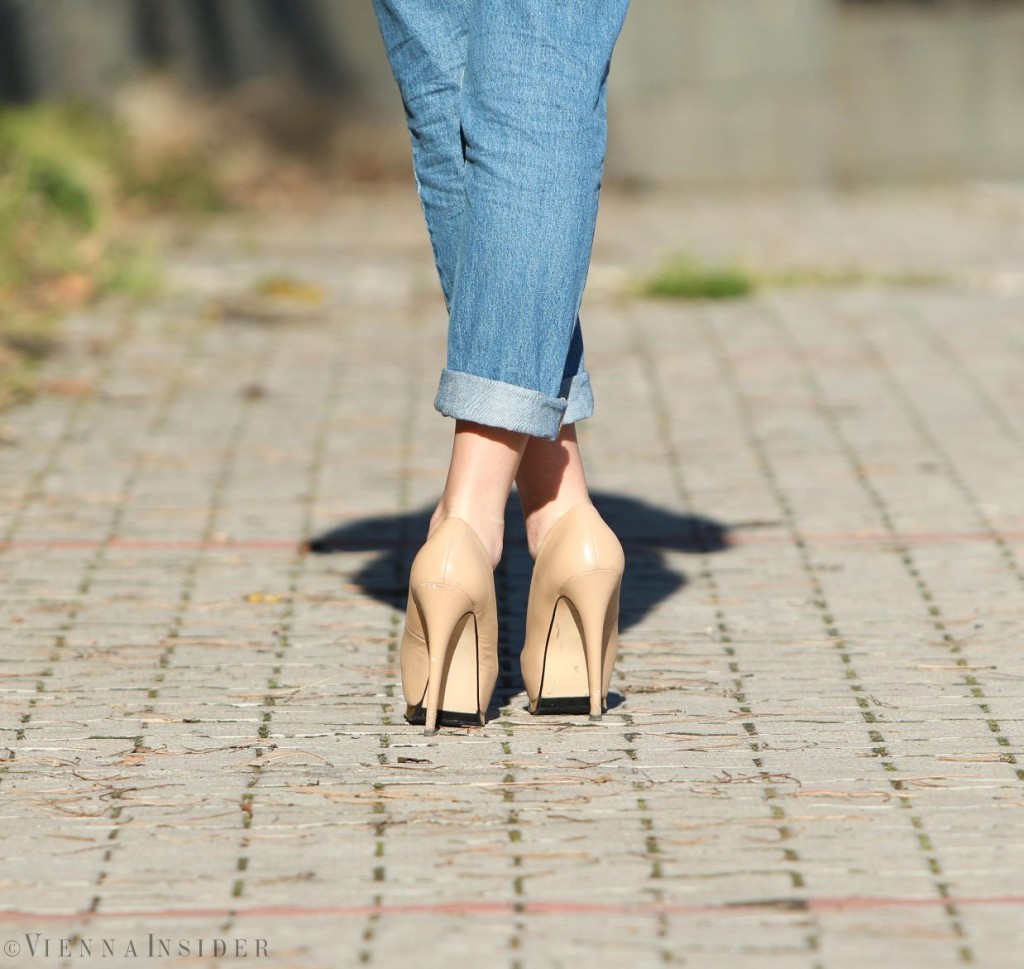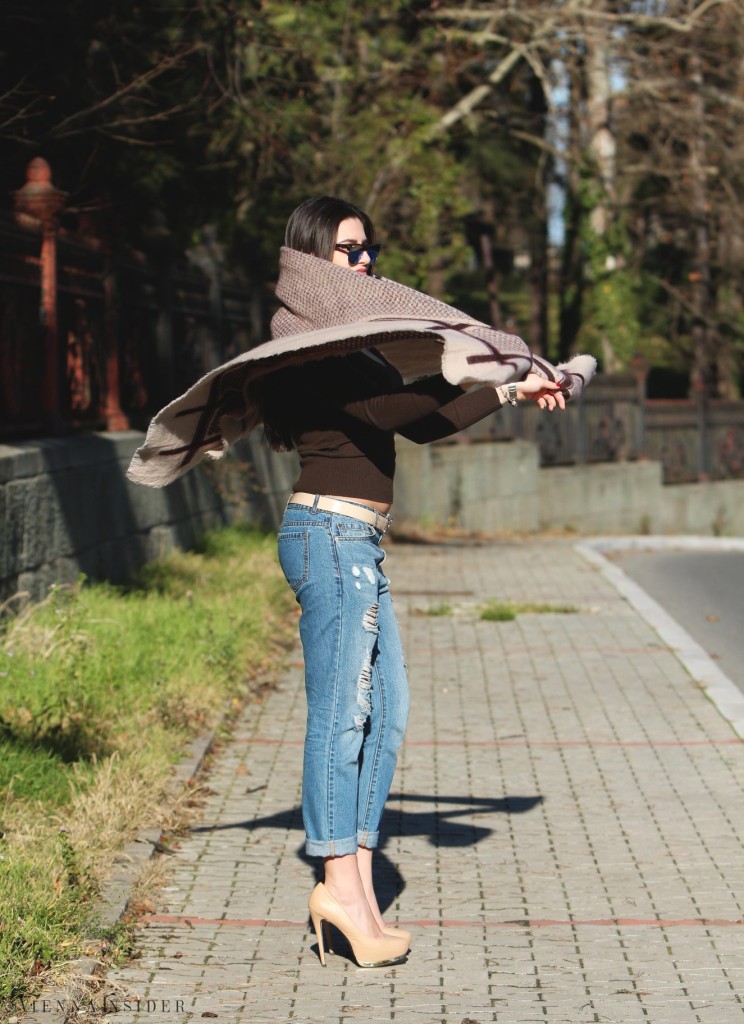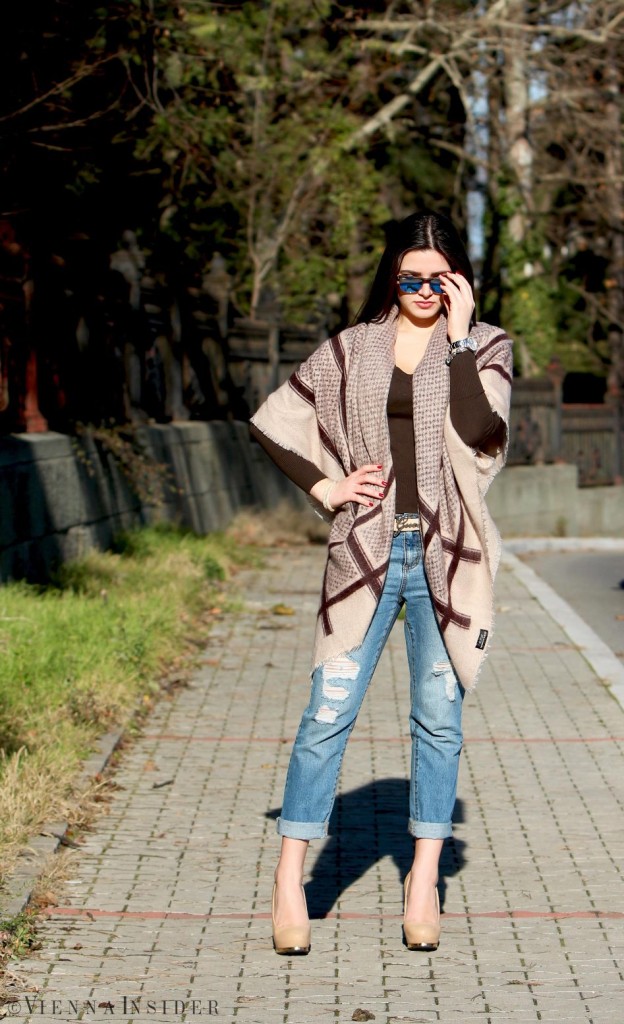 Outfit: Scarf and Shoes (Zara), Jeans (Forever 21), Belt (Guess), Bracelets (Pandora and Swarovski), Sunglasses (Ray Ban), Jacket (Massimo Dutti)