Café Français a very charming place nearby the University of Vienna and the beautiful Votiv Cathedral (U2 station Schottentor). It never disappoints us, whether it is breakfast, snack, lunch, dessert or dinner time. The quality of the food is great and the portions are generous. Most of the dishes are French style, however many of them have an oriental twist, so there will always be something interesting to try. Before heading to the university, we enjoy having a breakfast at Café Français. Last time, our choice was breakfast Catherine Daneuf, Bel Mondo and a french toast. However we also advise you to try their Cafe Francais salad. It is one of our favorite salads in the whole city!xoxo,
Una and Isi

PS: If you are in Vienna as a tourist, you could start your day with a breakfast in Café Français. After take a look at Votiv Cathedral and the main University building before taking a tram ride or a walk around the Ring street 🙂

Café Français
Address: Währinger Straße 6-8 (close to U2 Schottentor)
Contact: Website, Facebook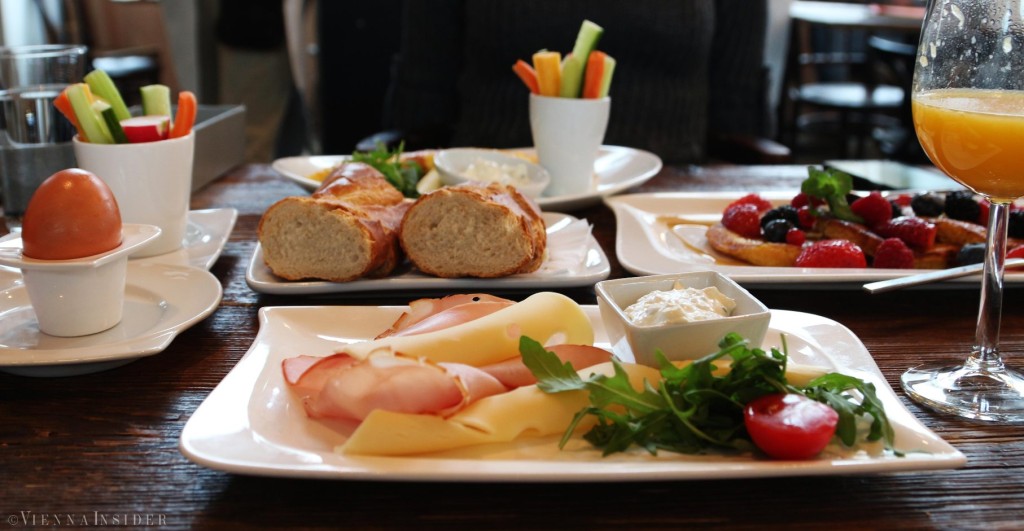 Café Français je odlično mesto za bilo koji obrok u toku dana. Nalazi u blizini Bečkog univerziteta i prelepe Votivne katedrale (nedaleko od U2 stanice Schottentor). Kuhinja je uglavnom francuska, ali ima i puno zanimljivih jela u orijentalnom stilu, tako da uvek se uvek može naći nešto što ranije niste imali priliku da probate. Porcije su obilne, a cene sasvim korektne u odnosu na količinu i kvalitet hrane.
Pre odlaska na predavanja, volimo da svratimo na doručak u café Français. Poslednji put naš izbor su bili doručak Catherine Daneuf, Bel Mondo i francuski tost. 
Šta je vama omiljeni doručak? 🙂
xoxo,
Una i Isi
PS: Ako ste u turističkoj poseti Beču, možete da započnete dan doručkom u kafeu Francais. Posle toga obiđite Votivnu katedralu i glavnu zgradu univerziteta, pre nego što se tamvajem ili pešice uputite u razgledanje znamenitosti na Ring ulici.
Café Français
Adresa: Währinger Straße 6-8 (blizu U2 stanice Schottentor)
Contact: Website, Facebook