And while we are looking for a lost SD card with many new photos [hopefully it didn't get lost somewhere in public], the time has come to finally post some forgotten posts. They have been living as drafts since last spring, but we hope you won't mind this dear readers! 🙂 It is pity sometimes not to use all the material that we made, just because it aged a bit. 😉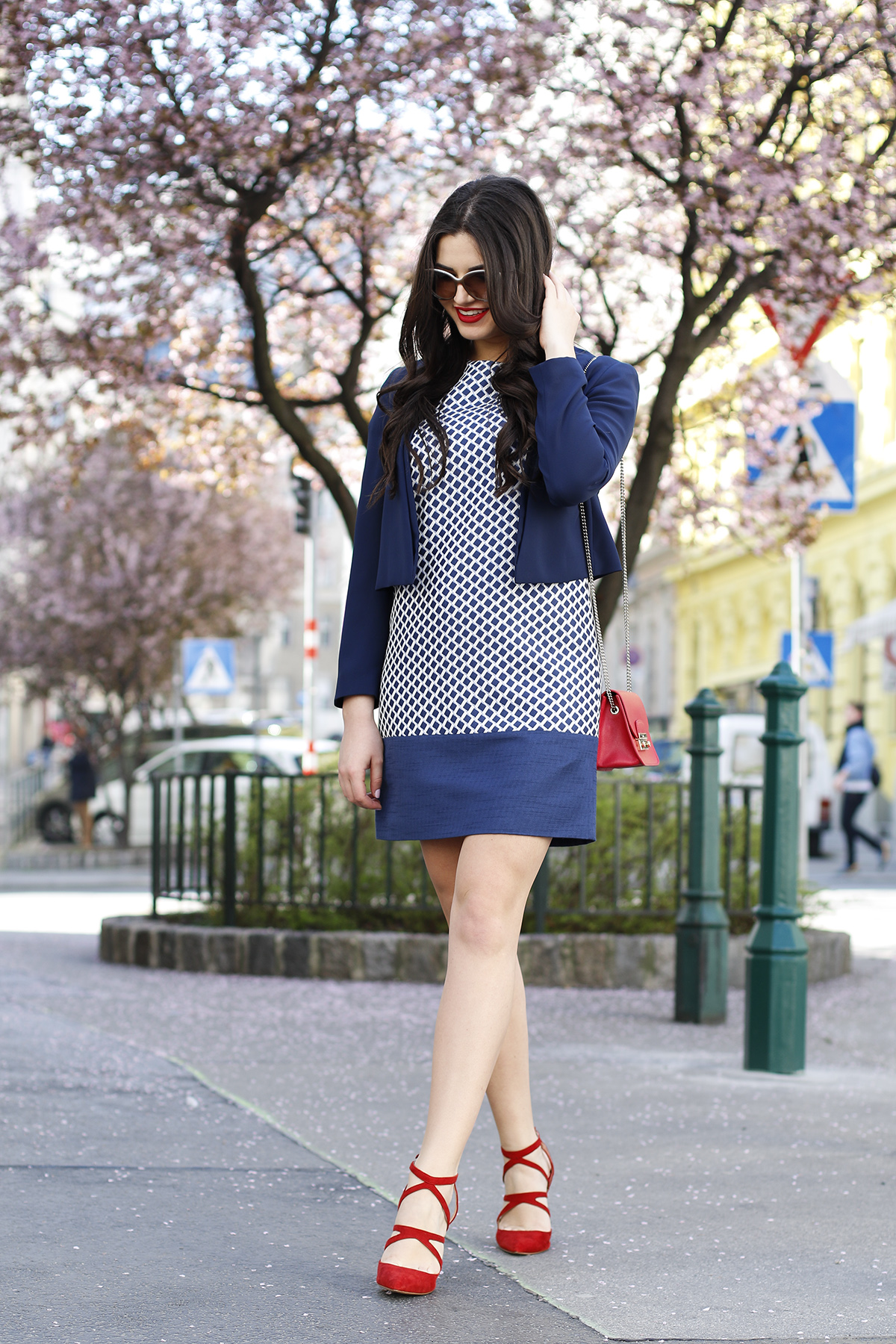 Any outfit with a touch of red always adds that special feminine, bold touch. This was actually my first time paring read with dark blue and I really liked the combo. What do you say?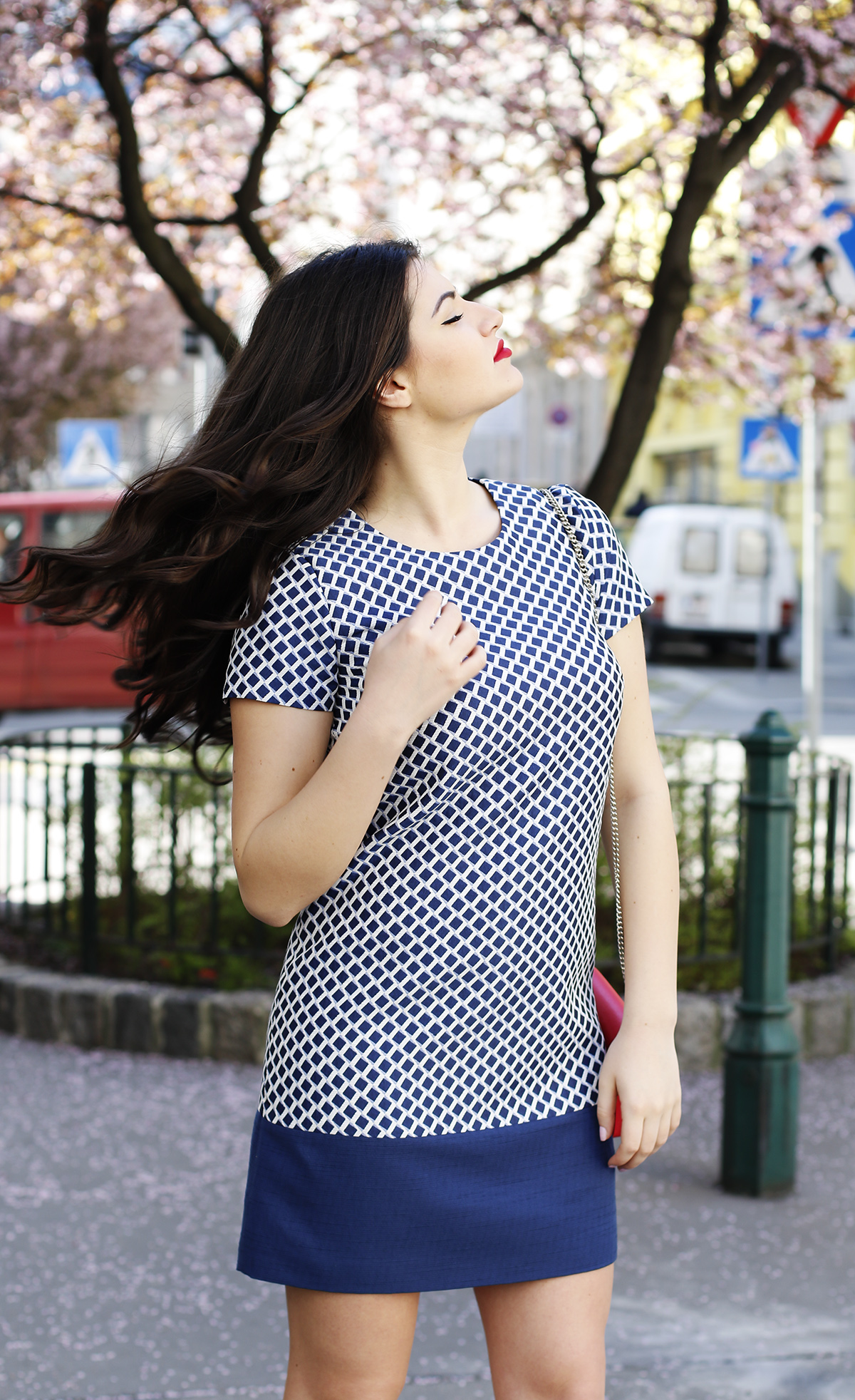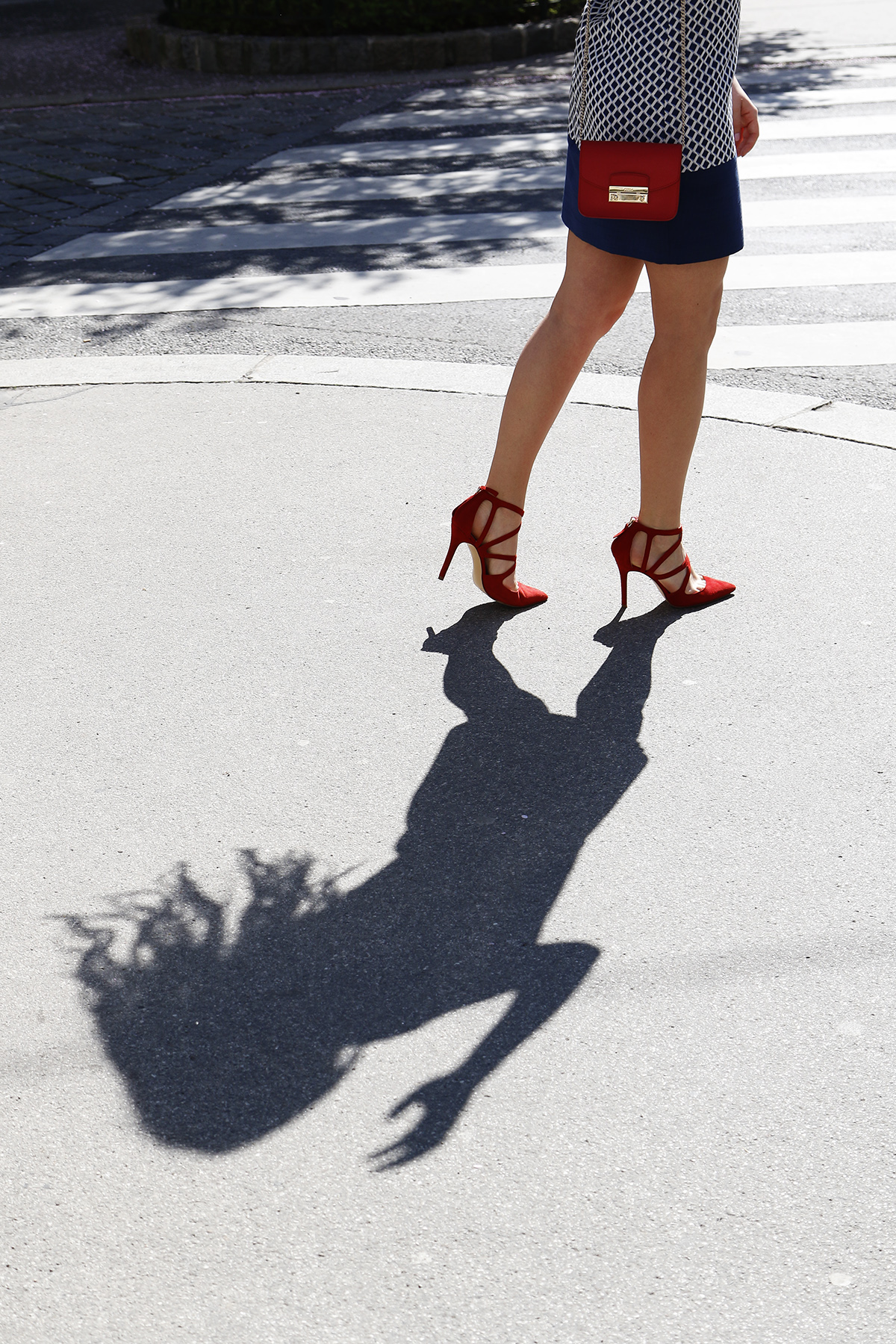 The pictures were taken at the end of cherry blossom time, in our favorite ninth district, right behind Volksoper. Saying this makes us wonder – what is actually your favorite district in Vienna? And also what have you planned for summer? We are so excited about our upcoming big trip to a far away land, which was on top of our travel list since we were kids. The tickets are bought, but it is almost two months to go until we finally take off. There are some administrative stuff to finish, which is why we can't reveal the destination at this point. We can only say that it goes towards the West. If you are looking for some travel inspiration, make sure to check our travel section. It doesn't feature all places we have visited, but in any case it does contain some of the most beautiful ones, so we hope you will find what you need. If not, always feel free to write us an email or leave a comment.
Thanks a lot for stopping by!
xoxo,
Isi and Una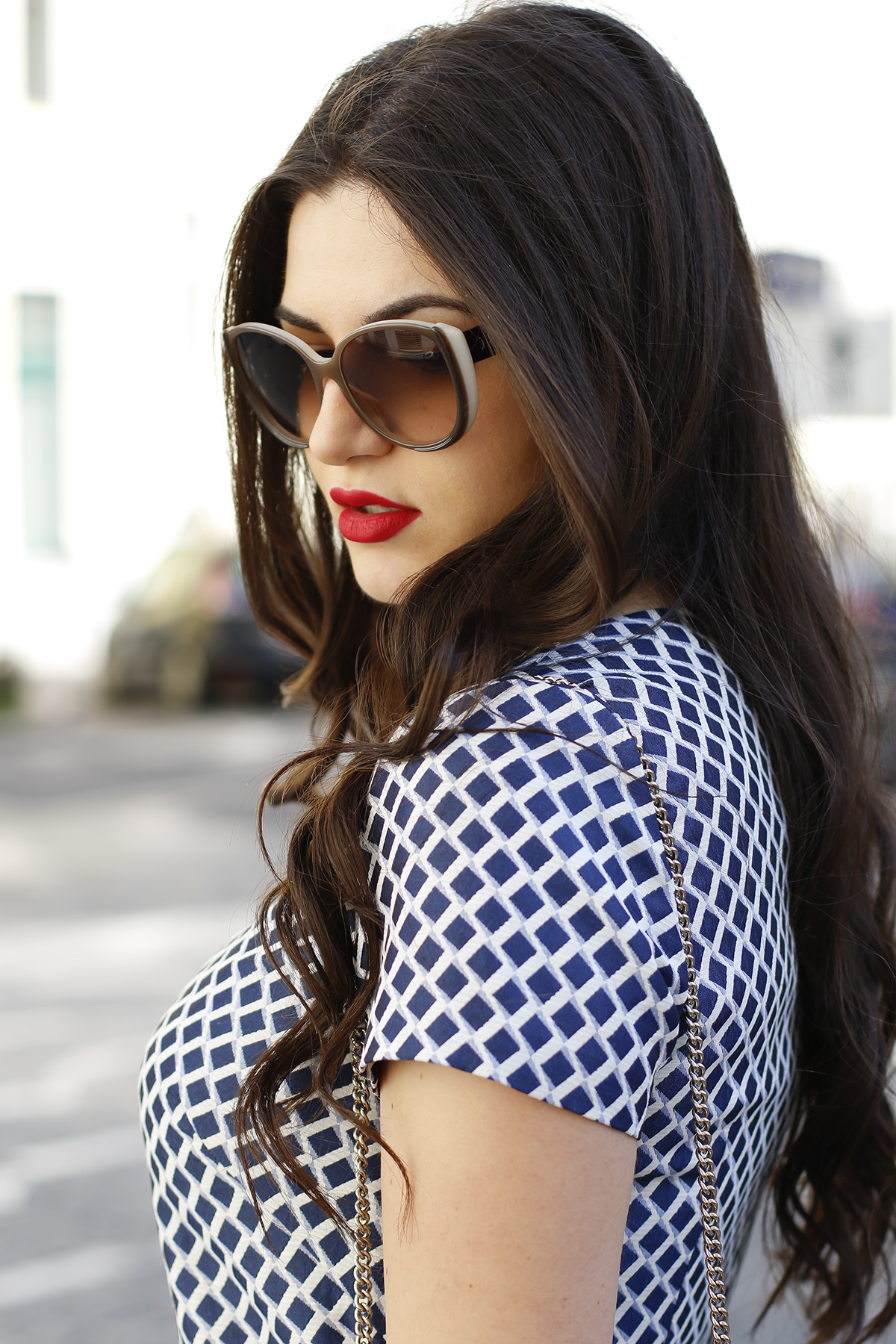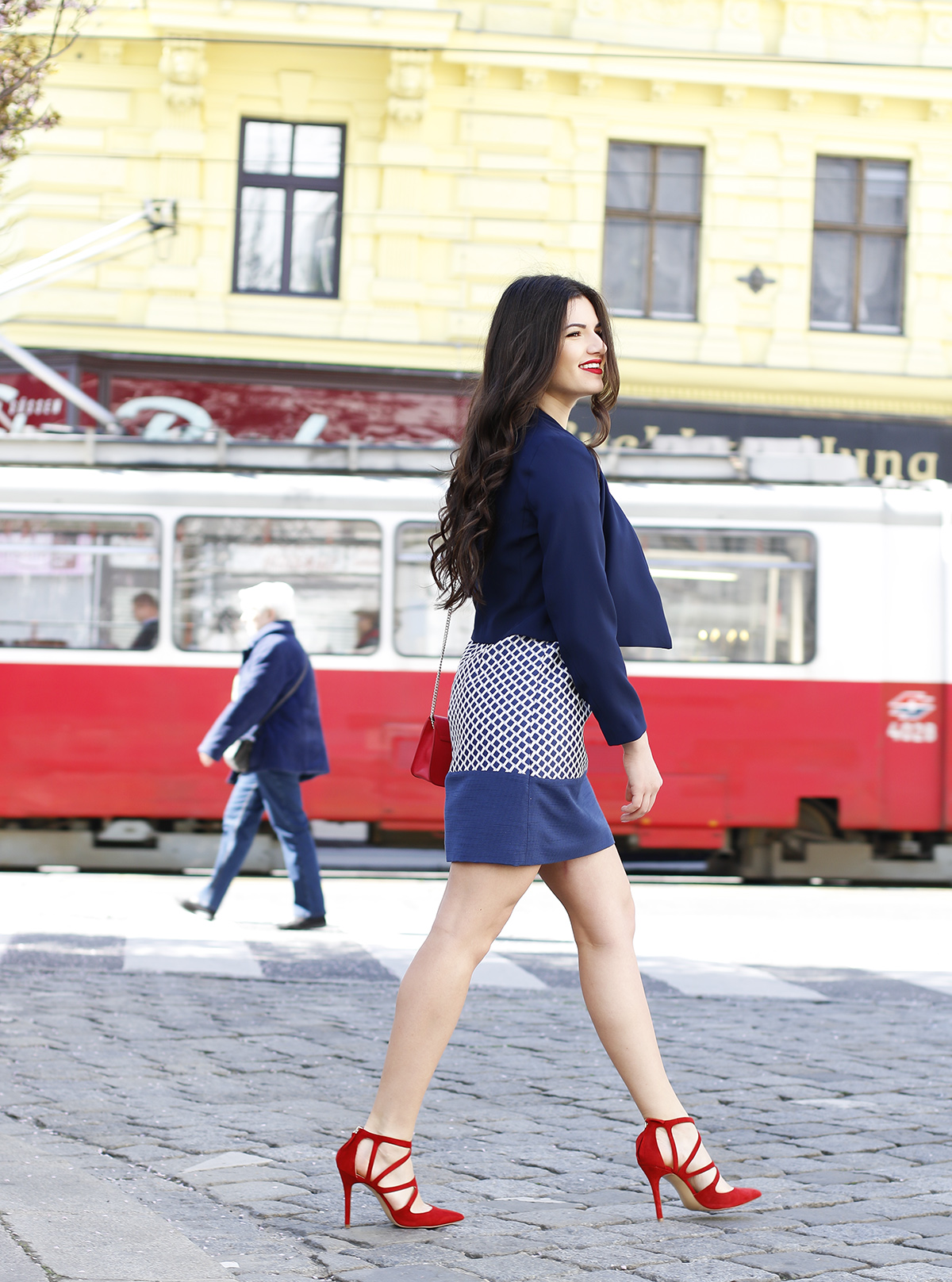 Isidora's outfit: Blazer and dress Esprit, Shoes Zara, Bag Furla, Sunglasses Dior