Hello everyone!
Here we are today, with March favorites post. : )
Hope you will enjoy our monthly picks!
1. Street of Vienna
Hofmühlgasse in the 6th district – the Viennese cherry tree lane. We adore cherry tree blossoms, and as soon as we discovered this location on Instagram, hurried up to shoot there. That outfit post will be online this week! If you go to shoot there, share your pictures with us, we would love to see them <3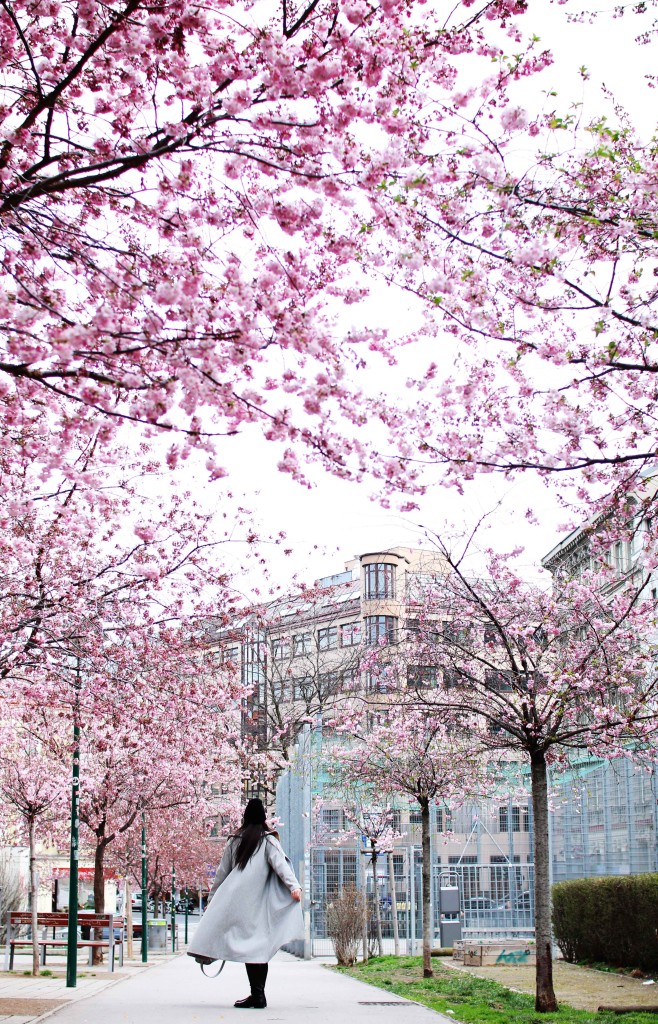 2. Fashion
This floral skirt from Sheinside was our favorite purchase of the month. It fits perfectly and the print is gorgeous. It is a simple piece, and yet so feminine and flattering, great for spring and summer outfits. Also there is only words of praise when it comes to uncomplicated ordering and fast shipping by Sheinside, as well as their prices and the diversity of clothes offered in their store. I believe that the only other place that you can find stuff of this quality is at places like Imprint, the only difference is that you can customize the apparel yourself. Sounds pretty awesome too, right? But Sheinside is definitely a place that you need to visit, as you'll regret it otherwise. So, make sure to check it out! We ordered several pieces, which we will show you soon on the blog.
3. Beauty
Avene is a brand whom we trust for many years by now when it comes to skincare. The brand is French, and it comes from the small town Avene, where the springs of this curative thermal water are located. Our skin types are different (in Una's case it is very dry, while Isi has combination skin type, i.e. dry cheeks and oily T-zone), but both quite sensitive. Avene products are among the ones that suit us best, since they have soothing properties and don't cause us any irritations or redness. We've also been told – "don't pick at your skin" because apparently this can create more problems for us in the long run and we don't want that, especially when we are trying our best to improve our skin in the first place. But I think these products can help us greatly in this area, so we shouldn't have anything to worry about.
Avene thermal water in spray is probably one of our all time favorites, perfect for hydration on the go, and convenient to carry around. The second product we started using in March is the Avene mild peeling. It exfoliates the skin in a very gentle way, and manages to remove all the impurities. We really like this product, especially because it is not rough and can be used on a daily basis.
And before we move on, here is a small tip for our Austrian readers: Shopapotheke.at is an online store we have recently discovered and where we purchased several products, among which were the two of our monthly favorites. They have many great offers (for several products we compared to several regular pharmacies, Shopapotheke had lower prices) and also many brands on sale, so you should definitely check it out! We were also very happy with the fast shipping, they needed only 2 days to deliver the package.
4. Vegan Ice-cream
There were many warm days in March, perfect for opening our intensive ice-cream season (winter months were the low season 😀 ). One of our favorite (if not THE favorite) ice-cream stores in Vienna is Veganista (vegan and sugar-free). We are so delighted with the natural flavor and creaminess of Veganista ice-cream, that we even find it much better than most regular dairy ice-creams. We have tried almost all of their flavors, but our absolute favorite is raspberry!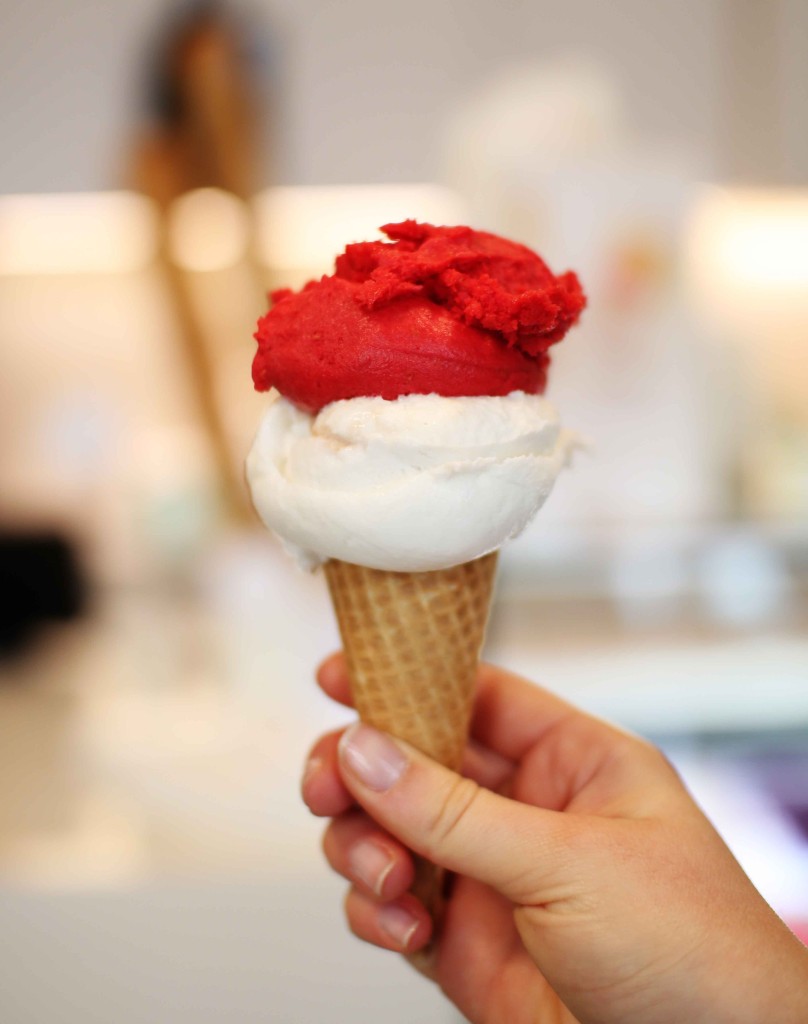 5. Old Viennese Easter Market
Last weeks of March were in the sign of Easter. All over Vienna, you will spot some holiday related decorations, stores are stacked with Easter merchandise (both edible and non-edible). However, what celebrates Easter the most, are certainly the Easter markets! One of them is the Old Viennese Easter Market at Freyung, where you will find thousands of holiday decorations, handicrafts and food. We have visited it several times, looking for some interesting details for our mom, who is a collector of all sorts of decor.
6. Instagram Accounts
As photography lovers, we truly enjoy using Instagram and getting inspired by looking at pictures of creative individuals, we manage to find there. In March, we have found many new cool accounts to follow, and the ones below have been our favorite. Check them out to see the work of these great photographers!
withinstalovealex – we were so delighted when we discovered Aleksandra, applied arts student and blogger. Her gallery is bright and beautiful, but what warms our hearts the most is the fact that she is posting from our home city Belgrade! Follow her for a daily dose of Belgrade beauties <3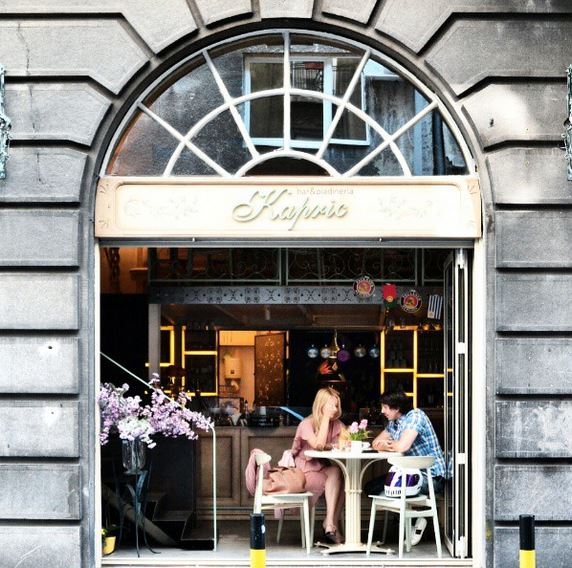 myprovencestory – second account of the remarkable photographer Svetlana (ingwervanille on Instagram), where she is posting pictures of food, nature and beautiful things from the lovely Provence. Her pictures will brighten your day!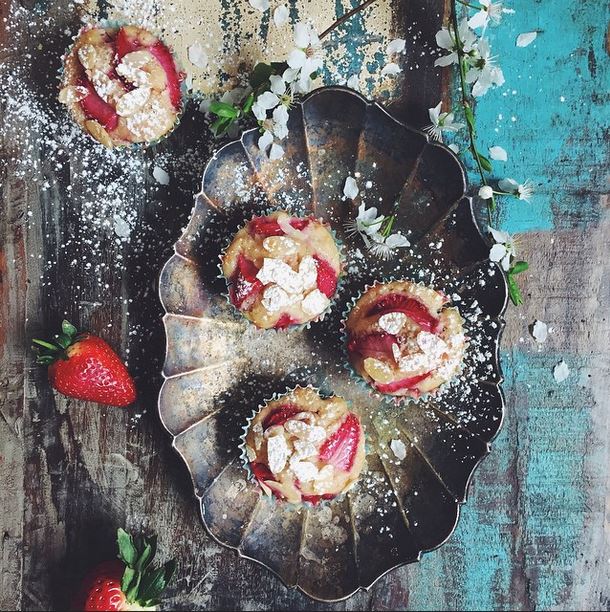 acamatic – breathtakingly beautiful gallery. We truly admire Aleksandar's photography and enjoy his spectacular shots of Belgrade!