Is there something more beautiful in nature than blossom? For us, probably not. Magnolias, syringa, cherry and others, in all the splendid pastel colors, always make us smile and we simply have to snap a picture. The only sad thing is that the blossoms are quickly gone. Regardless of the weather, it is blossom that makes us feel spring in Vienna.
As already mentioned in our March favorites post, cherry tree lane Hofmühlgasse in the 6th district was our favorite street last month, where we had a photo session. Spring in Vienna is indeed gorgeous, there are blossoms everywhere! But not as many streets as this one, where cherry blossom are lined on both sides of the street.
We hope that you will like the shots, as well as the outfit! Combination of pink and grey, we think it perfectly matched the location.
xoxo,
Una and Isi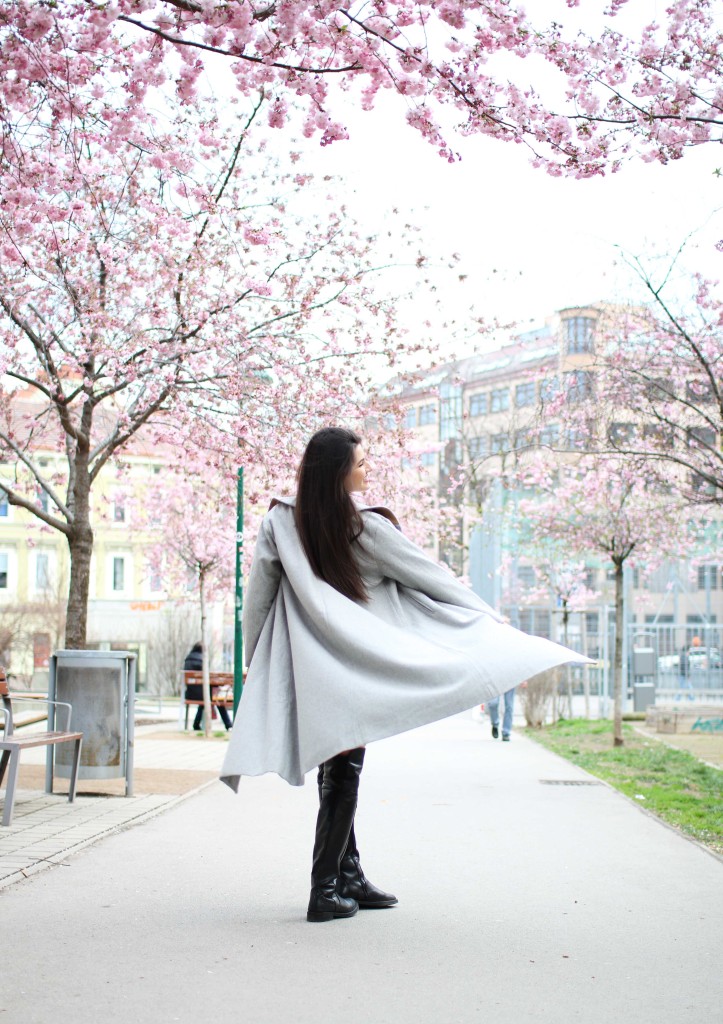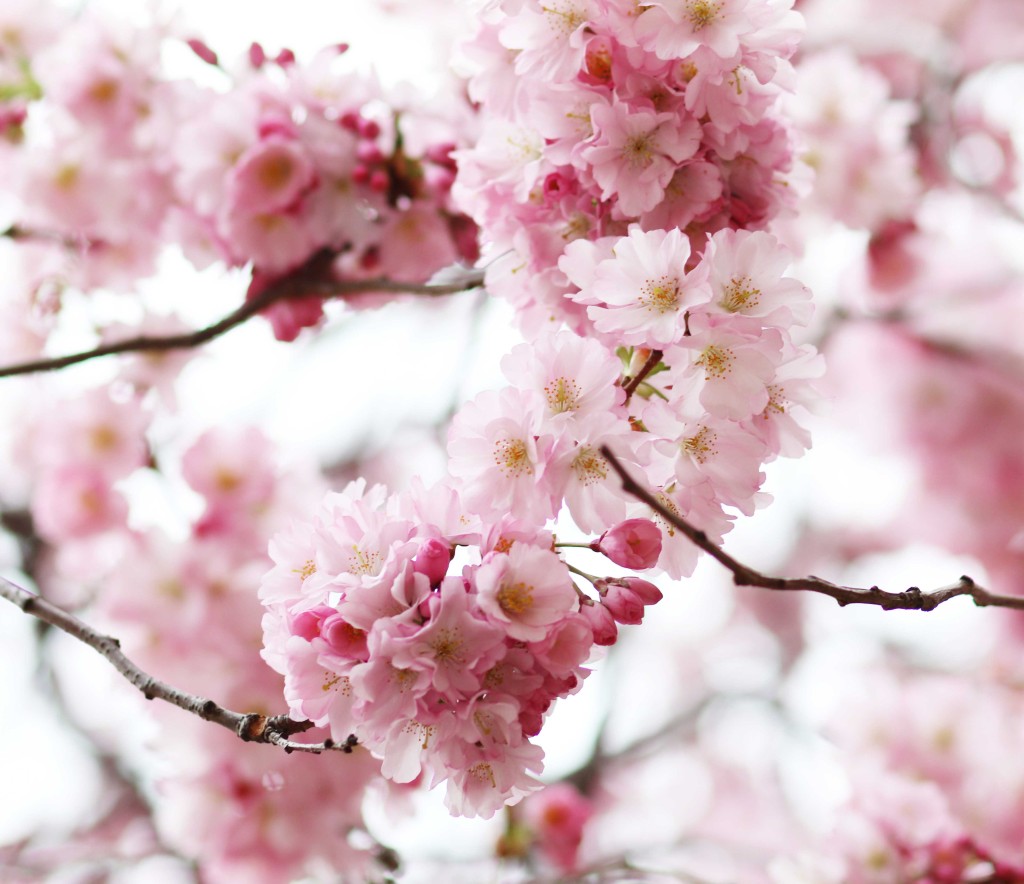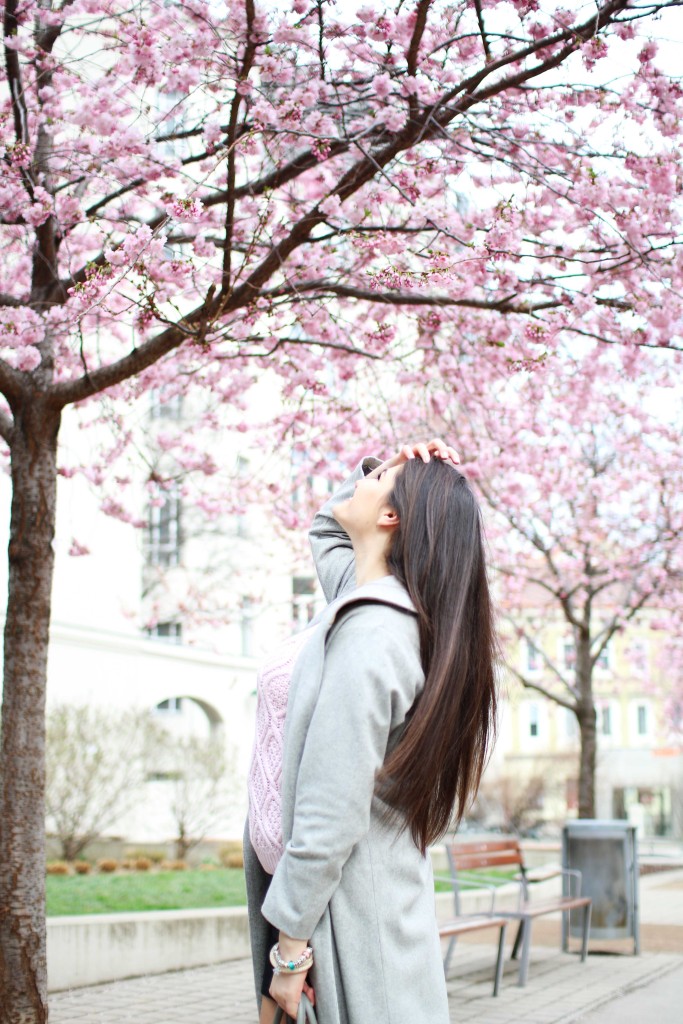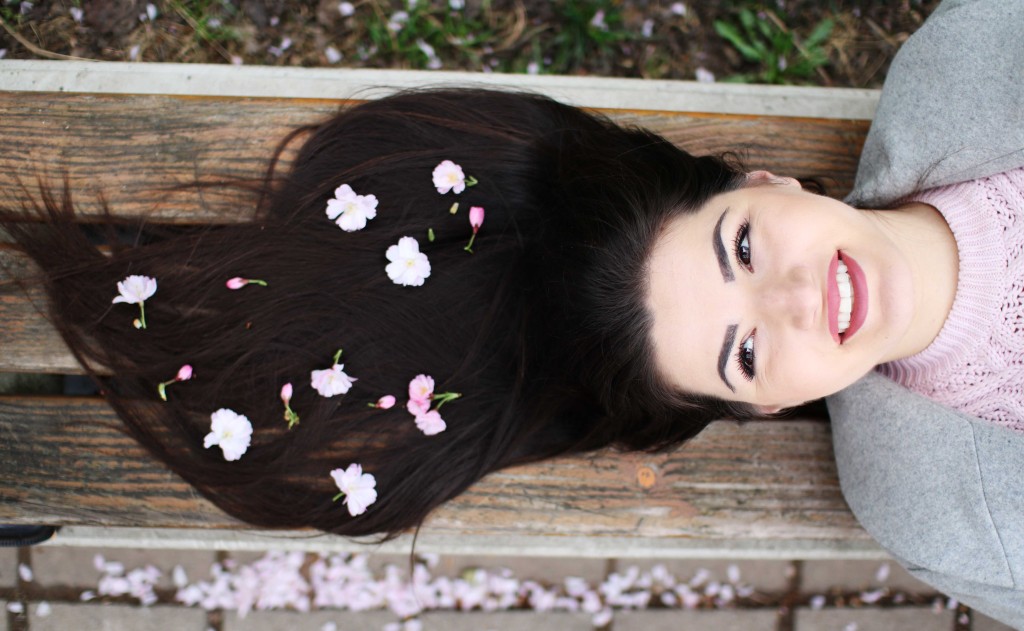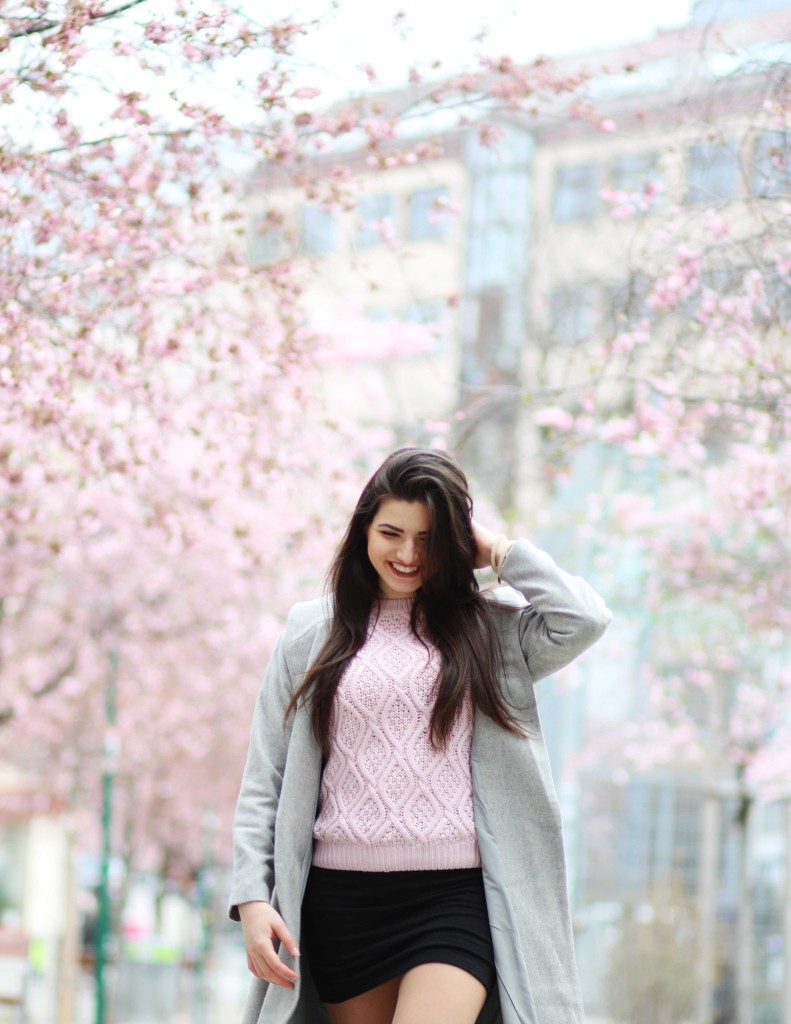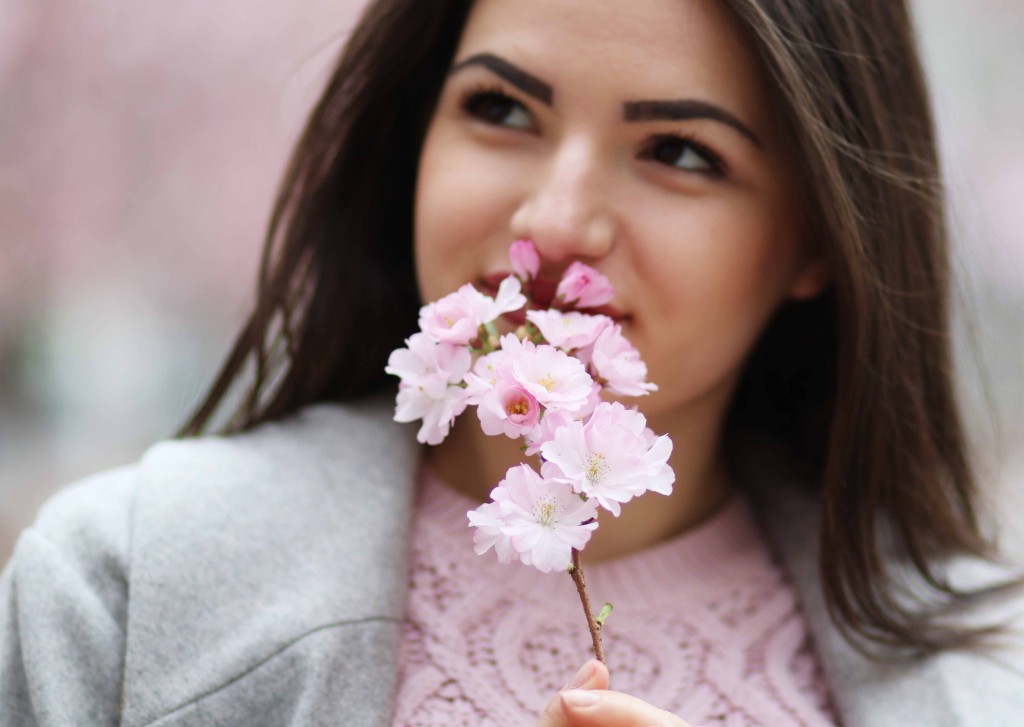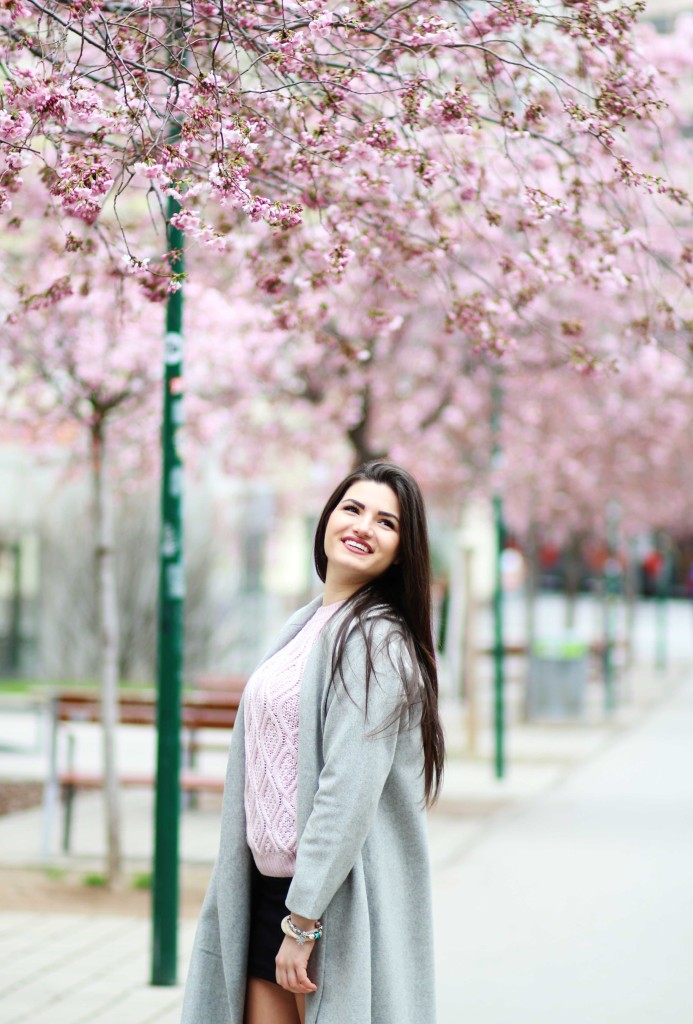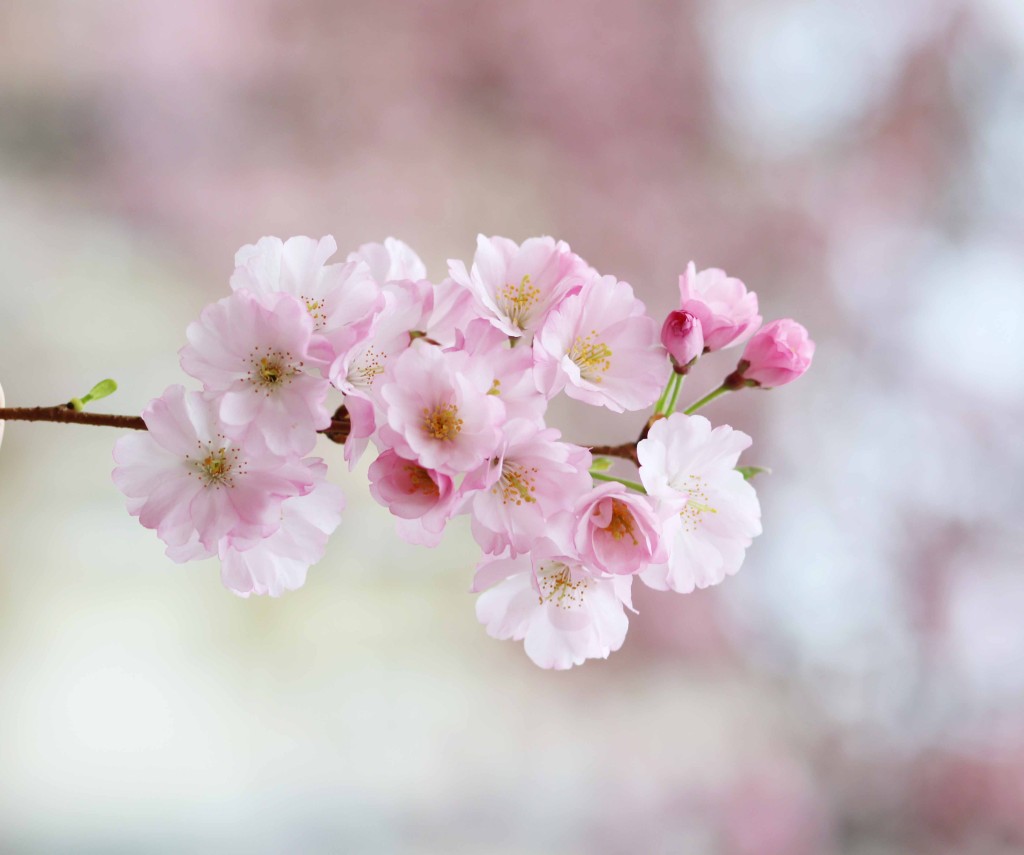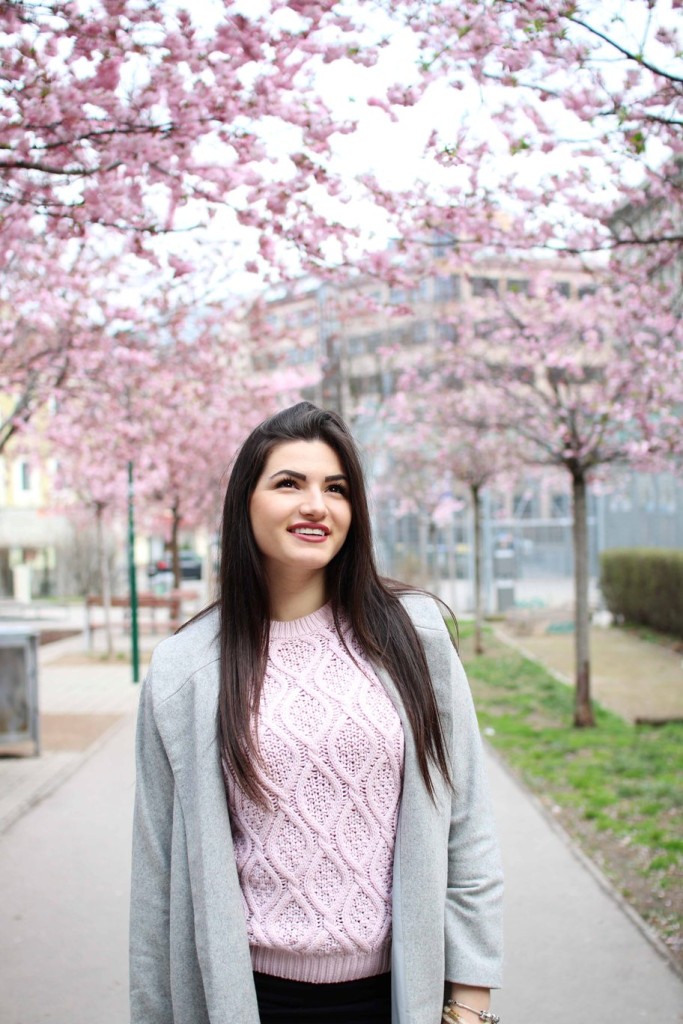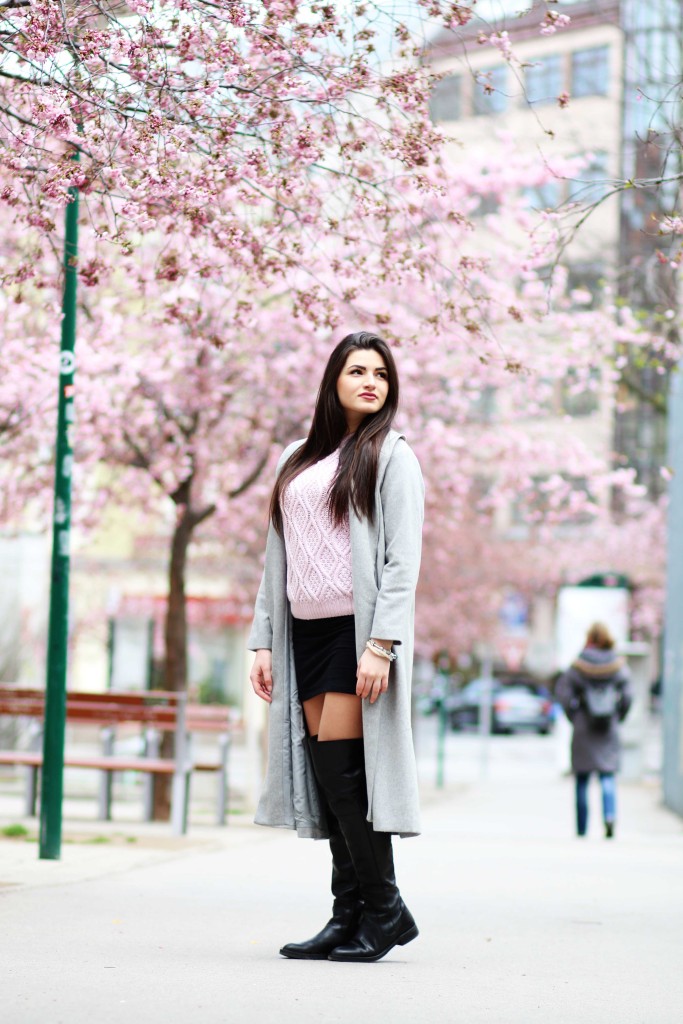 Outfit: Coat [Sheinside], Sweater [Zara], Skirt [Forever 21], Bracelets [Swarovski and Pandora], Boots [Office shoes], Beanie [Zara]