Palmenhaus in Burggarten in Vienna, a beautiful Jugendstil building in the past used by the Emperor Franz Joseph, today houses a sophisticated restaurant, whose bright interiors and tastes can only amaze you. Sitting under a fifteen meter high ceiling, surrounded by exotic plants in one of the most beautiful (if not the most beautiful) greenhouse in Europe, enjoying fine cuisine, is a truly one of a kind experience you shouldn't miss when in Vienna. During the cold season, we love visiting Palmenhaus, as the atmosphere and the beautiful light, make us feel as if we were in some tropical paradise. In the summer, on the other hand, you can also enjoy sitting outside, enjoying the beautiful view to the Burggarten.
The second thing we really need to mention concerning Palmenhaus is the immaculate service and their communicative, friendly waiters. As you probably know, this kind of luxury is sadly not very common in Vienna, but in the case of Palmenhaus the staff will welcome you with a smile, relaxed and friendly attitude, while remaining highly professional and reliable when it comes to food recommendations.
As for the food, it is nothing less then exquisite. There is a variety of great options to choose from more traditional dishes to seasonal specialties.
Let us know how you liked Palmenhaus, if you give it a try!
xoxo,
Una and Isi
Palmenhaus – Cafe Brasserie Bar
Address: Burggarten 1, 1010 Vienna
Opening times: Monday-Thursday: 10:00-00:00; Friday – Saturday: 10:00-01:00; Sunday, Holidays: 10:00-23:00
Website
PS: We took these pictures in winter and forgot to publish the post. Hence the traces of snow and the winter dishes we had (cream cheese dumplings with plums and a mango mousse). 🙂 Nevertheless, wanted to publish it, as it is a great place to visit in this time of the year too! As soon as the weather gets better in Vienna (as we are currently having autumn again), we will publish another post with seasonal food recommendations and the atmosphere from the garden. 🙂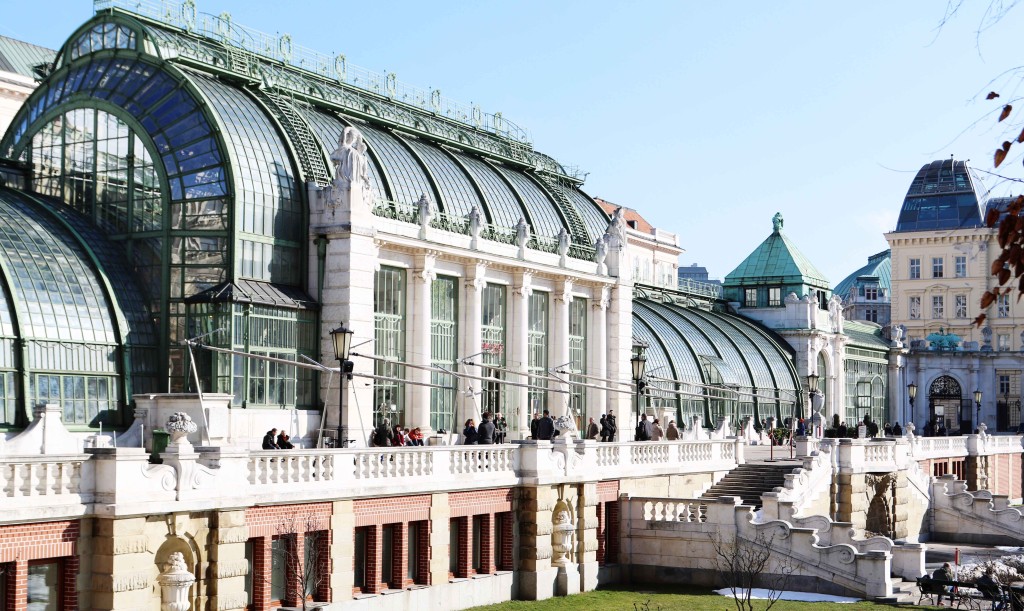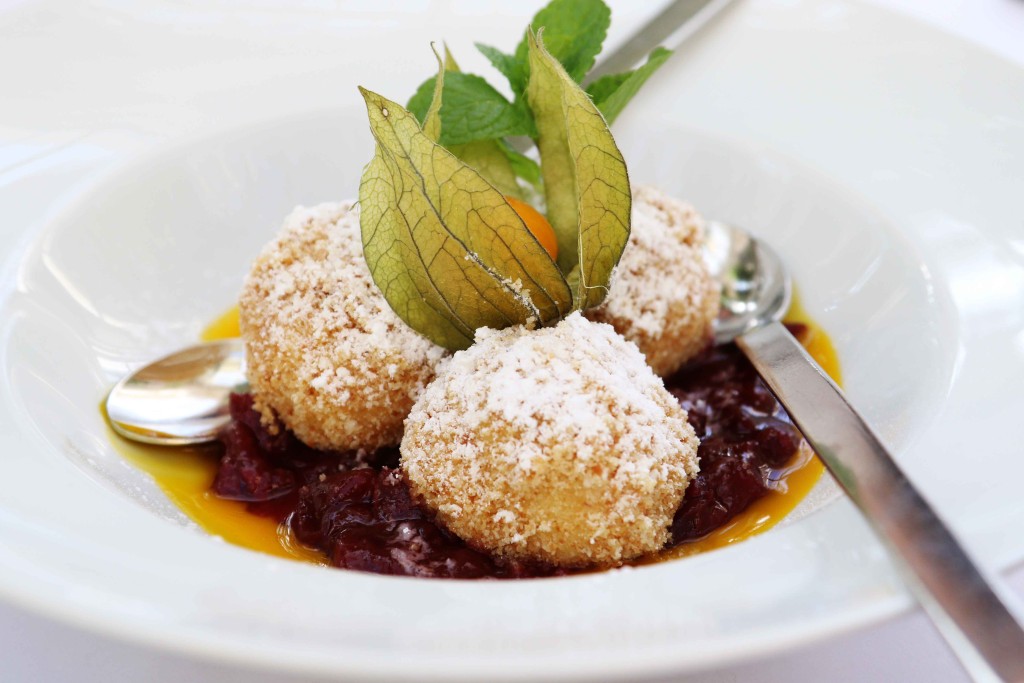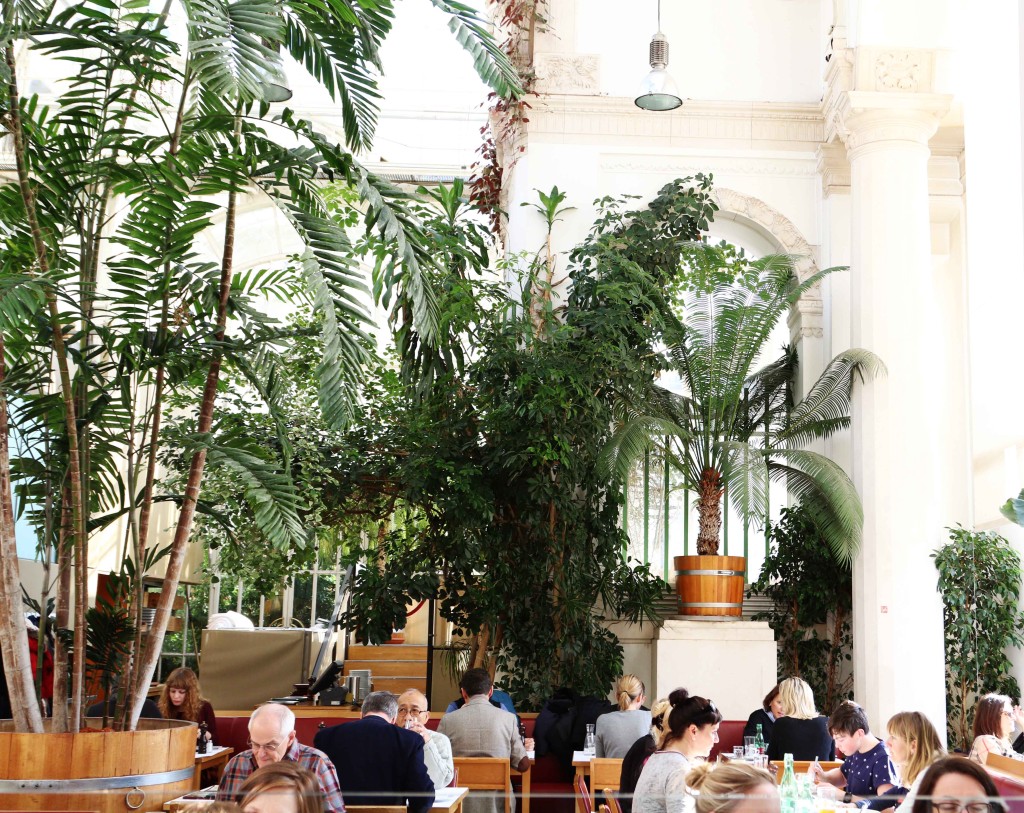 Thank you for stopping by!