Hello everyone!
Spring finally came back to Vienna, so we got to enjoy a lot of sun in the past two days.
The post was taken in the gardens of the palace Schönbrunn, one of our favorite places in Vienna! It is enjoyable for a walk and always an inspiring location for photo-shootings. There is also many places to visit within the palace such as a labyrinth, green house and beautiful Gloriette at the top of the hill, from which you can admire the view to the Habsburg's summer palace. The day we made these shots, we also took pictures with some of our lovely friends, which you can see on Una´s Photography page. For most outfits from the scenic surroundings of Schönbrunn you can check the late summer post here, and the autumn post here. What is your favorite season in the imperial palace?
Regarding the outfit, I like maxi skirts because they are really practical for hot summer days. I got this one at Zara, they also had it like a dress, but that one didn't really fit me. And how do you like the bracelets? They were made by one lovely Mila from our home city Belgrade. I simply love the color combinations, they are perfect for the upcoming summer!
Hope you had a great weekend!
xoxo,
Isi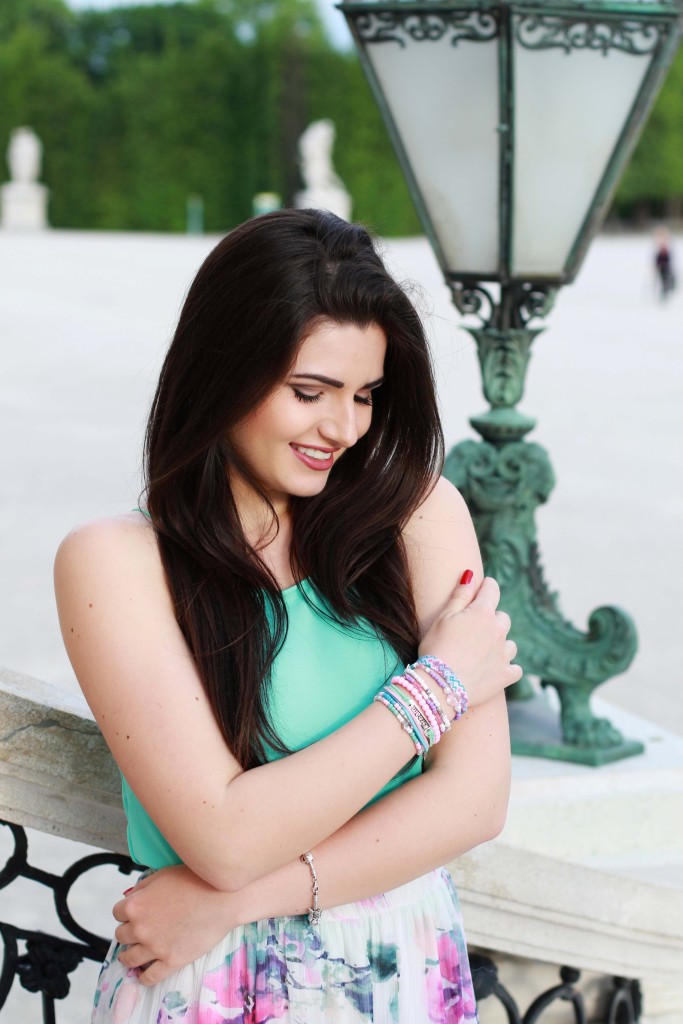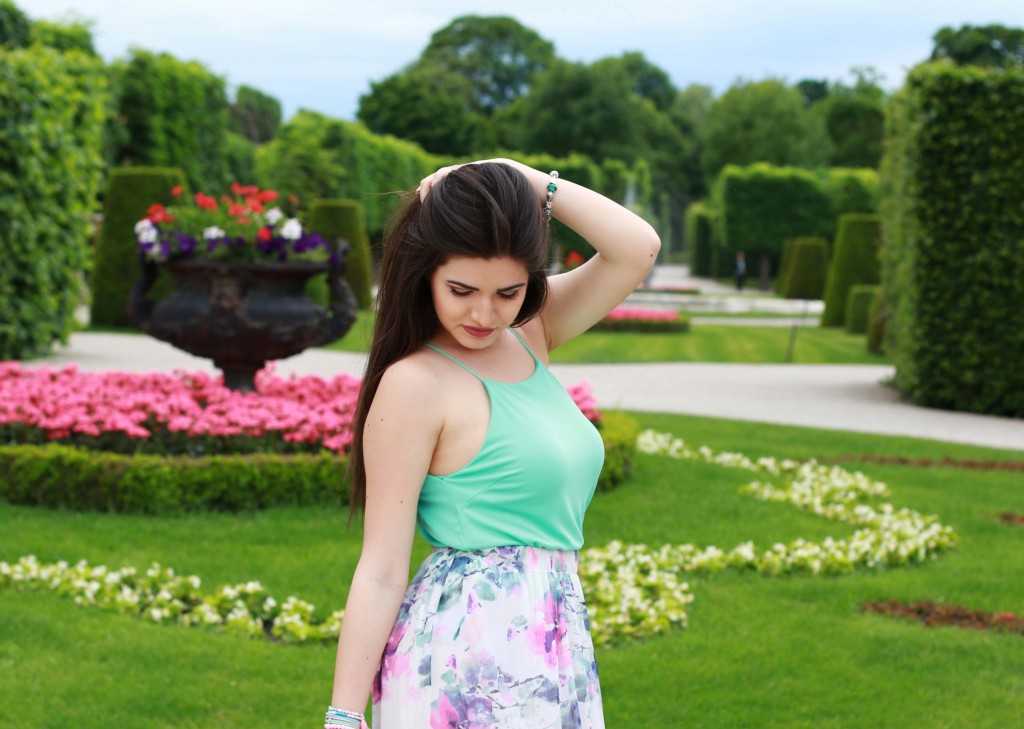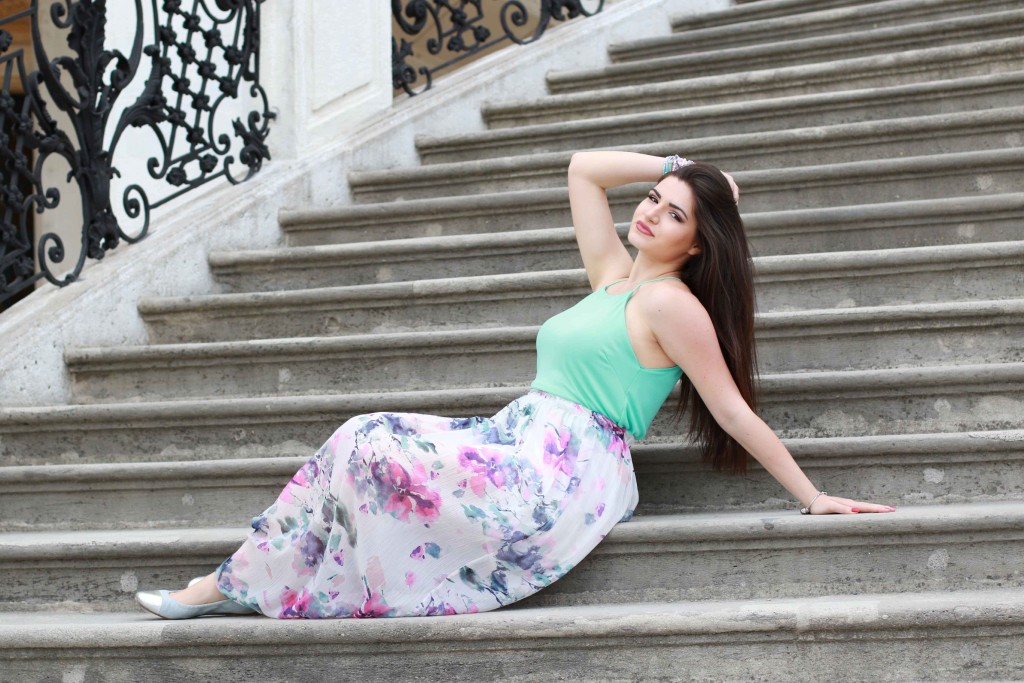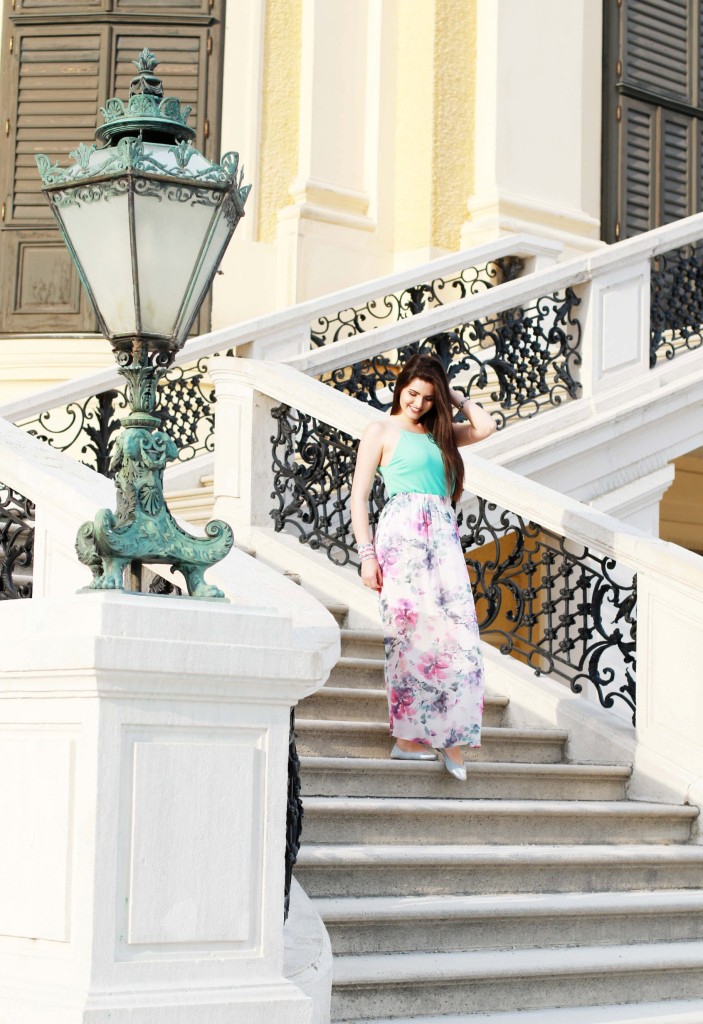 Outfit: Top and skirt (Zara), Flats (Kennel & Schmenger), Bracelets (MZ Bracelets)