A little party never killed nobody, so we gon' dance until we drop
A little party never killed nobody, right here, right now's all we got!
This song by Fergie was playing in my mind while my bestie Anja and I were creating pictures for this post. And it is also the perfect introduction to the sensational party that I will tell you about today: "Hilton Speakeasy. The Twenties Club" at Hilton Vienna Plaza.
Our faithful Vienna Insider Blog readers already know so much about our beloved Hilton Vienna Plaza. So if you are new around here, make sure to check our previous posts where we told you about our stay and Plaza experience, as well as the post about the glamorous Golden Masquerade ball that took place in February 2018. Classy parties in the 20s style are something Hilton Vienna Plaza is already very well known for. And on the 8th of September, it is time for "Speakeasy. The Twenties Club"! In my opinion (based on the detailed programme that you can read in the end of the post and previous experience from the ball), Speakeasy will most likely be the best party organized so far by Hilton Vienna Plaza and the Comepass team.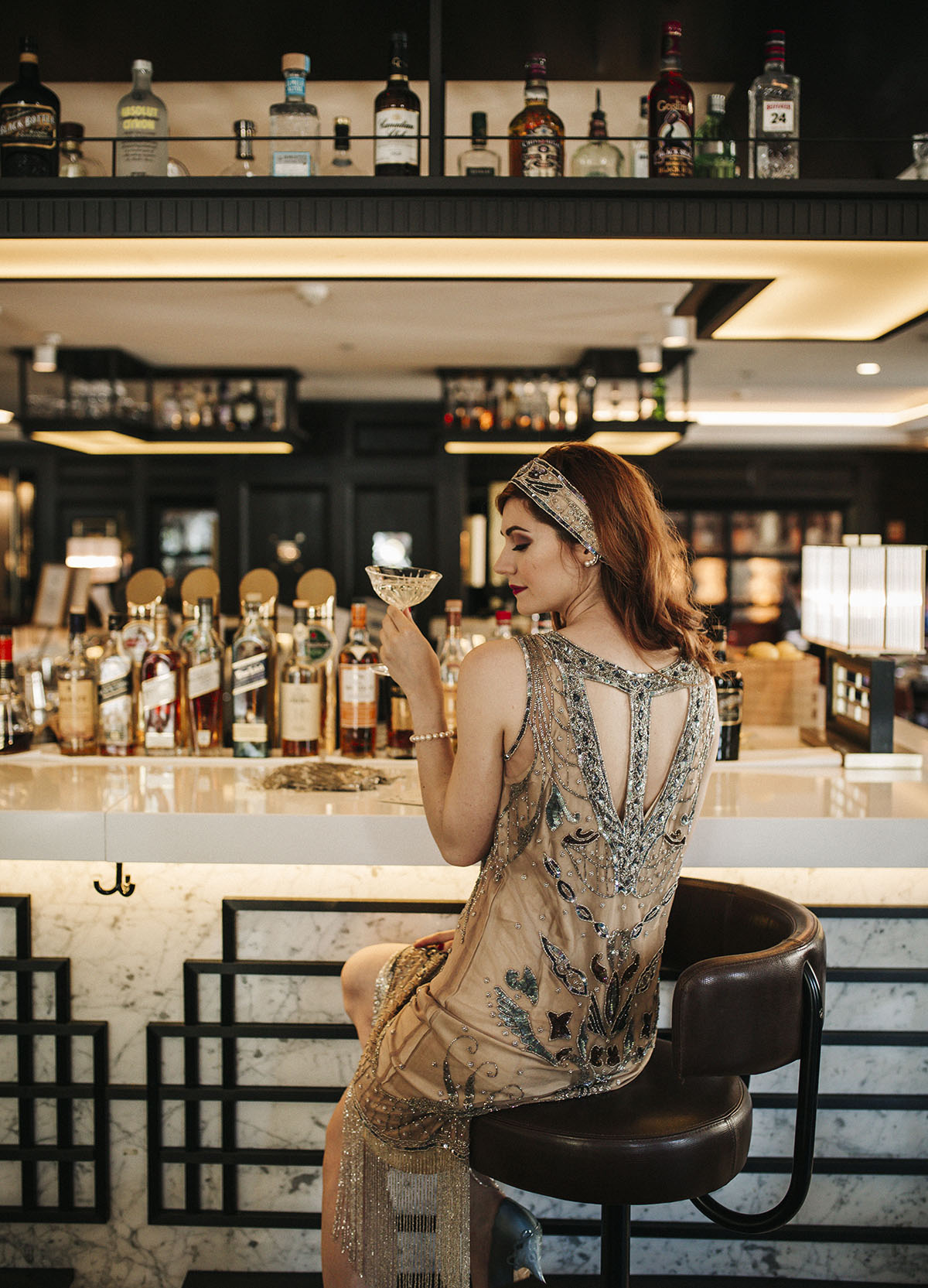 > 20's Basics: What does "Speakeasy" mean?
Now before moving on, let me shortly demystify what the term "Speakeasy" actually means (for those of you who might not now it yet). Back in the twenties in the United States and Canada, the consumption of alcohol was prohibited. And as you can imagine, whenever there is any kind of prohibition, there are rebels who find the way to oppose to the system and continue having fun with some cocktails included. What emerged back then were "Speakeasies" – hidden bars where alcohol was illegally consumed. The elite was secretly gathering in Speakeasy Bars, where they would party, enjoy the shows, music, dance (till they drop :D) and sip cocktails! Imagine how cool it must have been to attend a party like that!
My first and most likely the last picture with a cigarette. And the same applies to Hilton Vienna Plaza, which is a non-smoking hotel.  😀
The whole idea behind "Speakeasy. The Twenties Club" is to relive the spirit of the 20s on a party where everyone will be dressed in shiny outfits in the 20s style. Special cocktails at ÉMILE bar, one of Vienna's best bars, will be served, as well as delicious snacks and food from ÉMILE  restaurant, along with an array of other fun things inspired by the past era that will be provided their guests. Additionally, Campari will welcome you to the "Secret Bar Campari", which is a prohibited area – and only accessible with a special code word. Just a little hint: If you follow the event's Facebook page you will know the code word early enough. 😉
After having visited the Golden Masquerade Ball, I can tell you that it really exceeded all of my expectations, so I have no doubts that what is coming up is going to be even more classy, glamorous and fun. What I also find great is the date of the party itself. September can be a bit boring and difficult to cope with, because it is when most of us are back from the vacation and have to face the reality… 😀 This is why a themed party such as Speakeasy will spice things up and make us (or at least me) a bit more enthusiastic, than usual.
> What to wear? Time to dance and shine in a flapper dress
My favorite part for themed parties is getting the chance to wear something that I usually don't wear, as well as the fact that everyone around me is on the same page. 😀 It is like transforming yourself to someone else for the night! When shooting for this post, Anja and I were wearing luxury flapper dresses I chose from the catalog of the Berlin designer Tilda Knopf. Just seeing all this bling, the fringe, the pearls, jewels, it puts a smile on my face! By the way, using our promo code DAEB48 provides you with 10% discount on anything from Tilda Knopf's online shop. So in case you want to treat yourself with some of her perfect dresses, don't forget to use this code and make a little saving. 🙂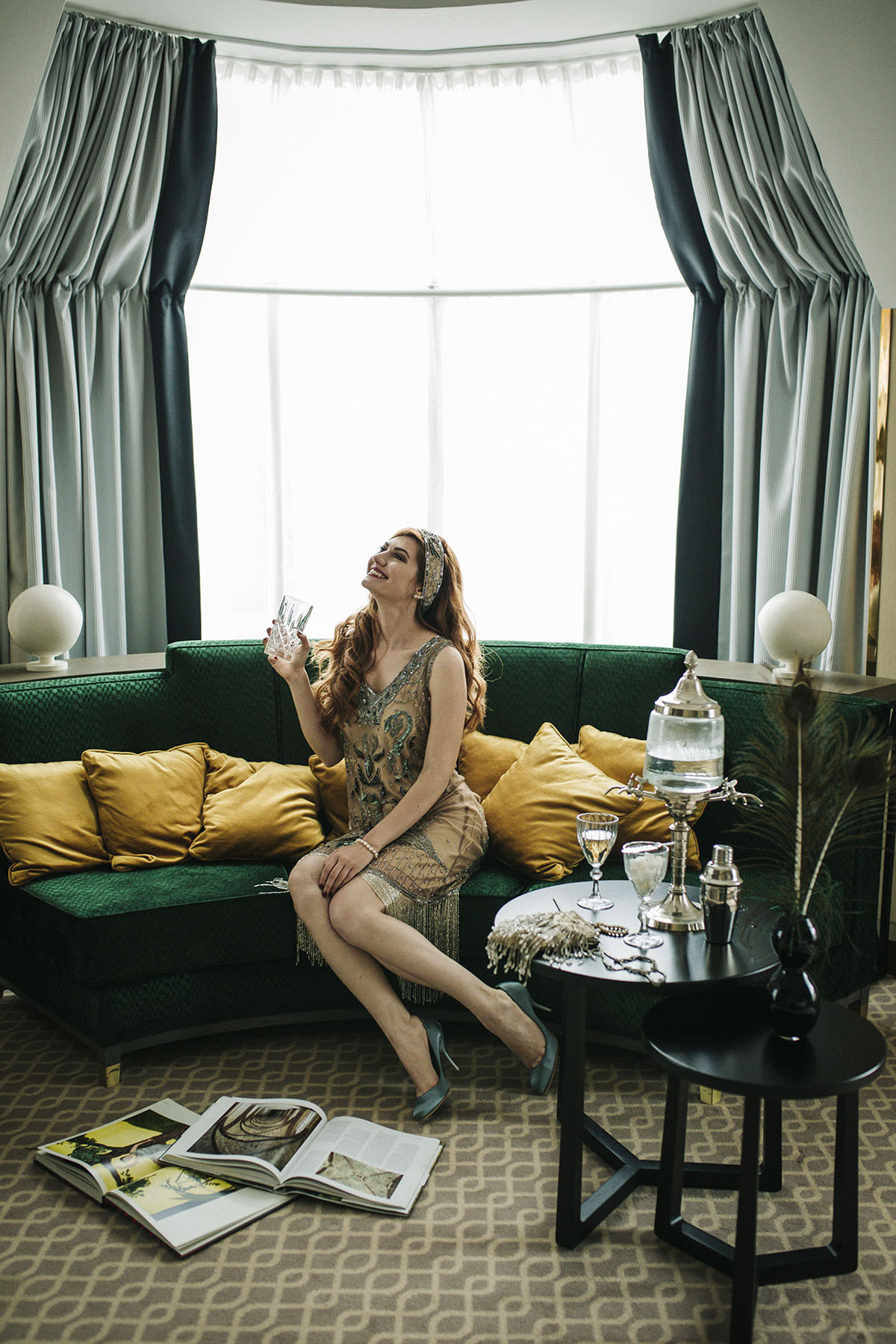 As a photographer, I prefer to stay behind the lens, but I have to say that I was very excited about this shooting because of the dresses. For the day I wore the Marie Madeleine dress and Anja had the Henry dress. It was my first time wearing a flapper dress and what I can say is that it has a major fun factor, since it makes you want to move and dance! Even if you have absolutely no feeling for rhythm, as I do! 😀 Anja was wearing the Henry dress, but she is anyways a great dancer. Or as Shakira would say – her hips don't lie! ;D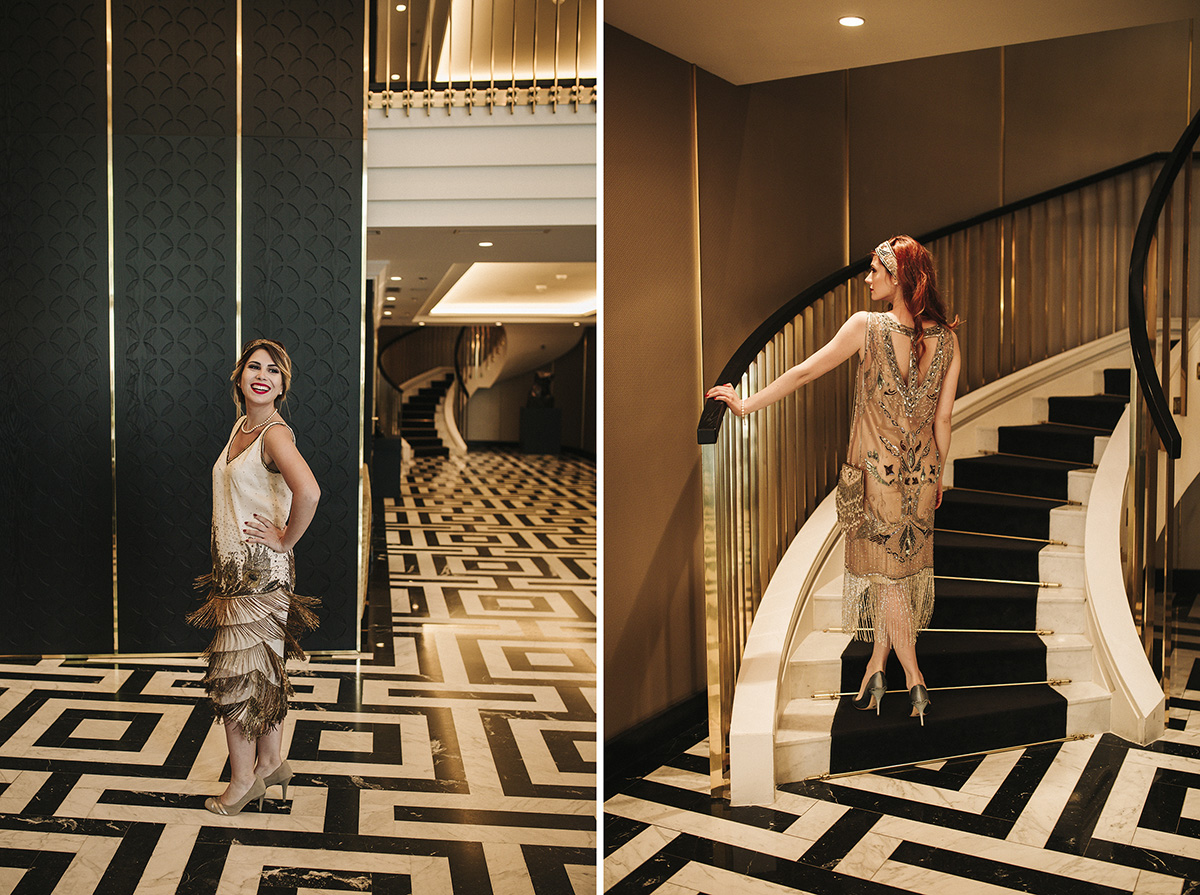 I also need to say a very special thanks to our make-up artist, Manuela Bulbuc, who did this perfect make up for Anja and me. Manuela is not only a great artist, but also a strong, successful girl with so much positive energy! I can really warmly recommend her MUA services. Manuela is very patient, tidy, works with top quality products and does her best to make you feel and look especially pretty.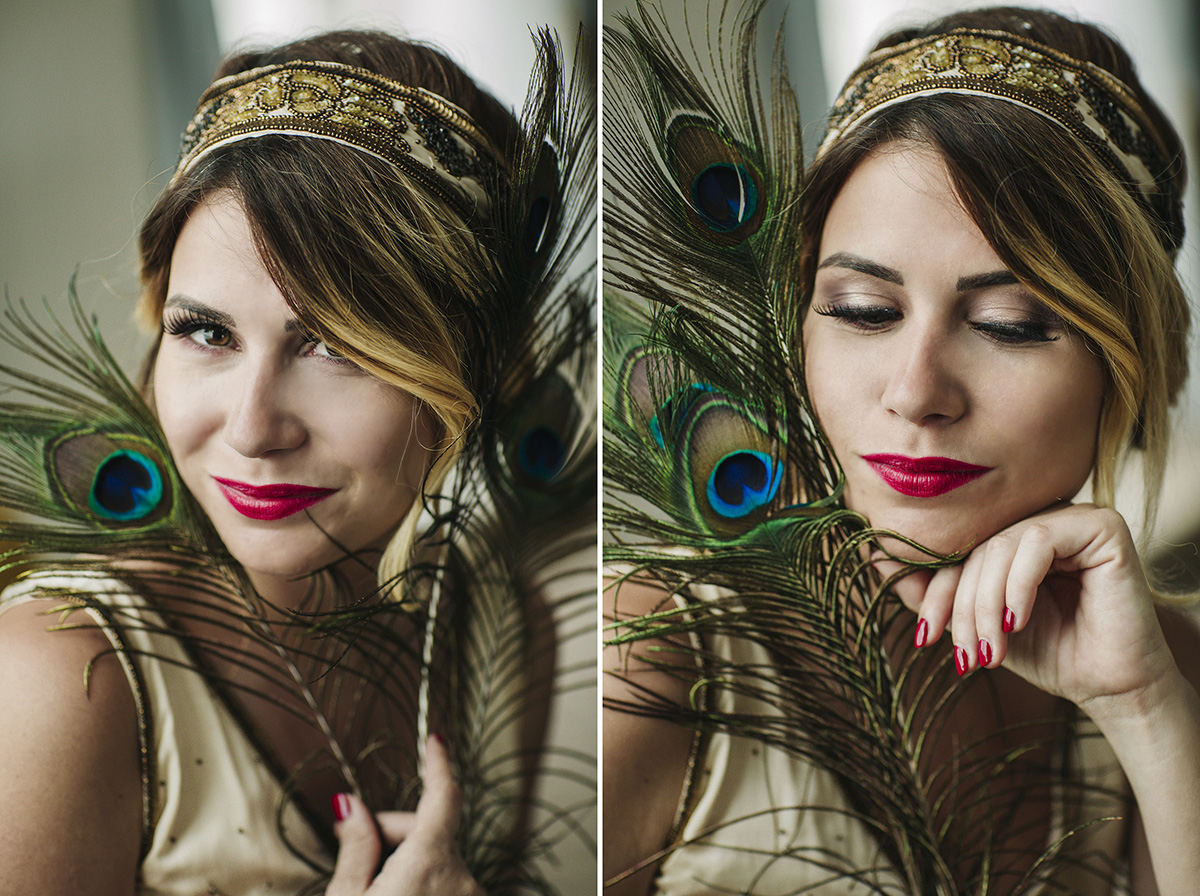 > "Speakeasy. The Twenties Club" – glimpse of the dance floor 
Anja and I were taking pictures on three gorgeous locations inside Hilton Vienna Plaza where the Speakeasy party will be taking place – the ÉMILE Restaurant & Bar and the gorgeous marble lobby of Hilton Vienna Plaza. To get the feeling of the party vibes in this 1920s inspired space, you got to check the post I published from the ball here. What you can expect is the relaxed, fun atmosphere, that is at the same time classy and luxurious. A unique vibe!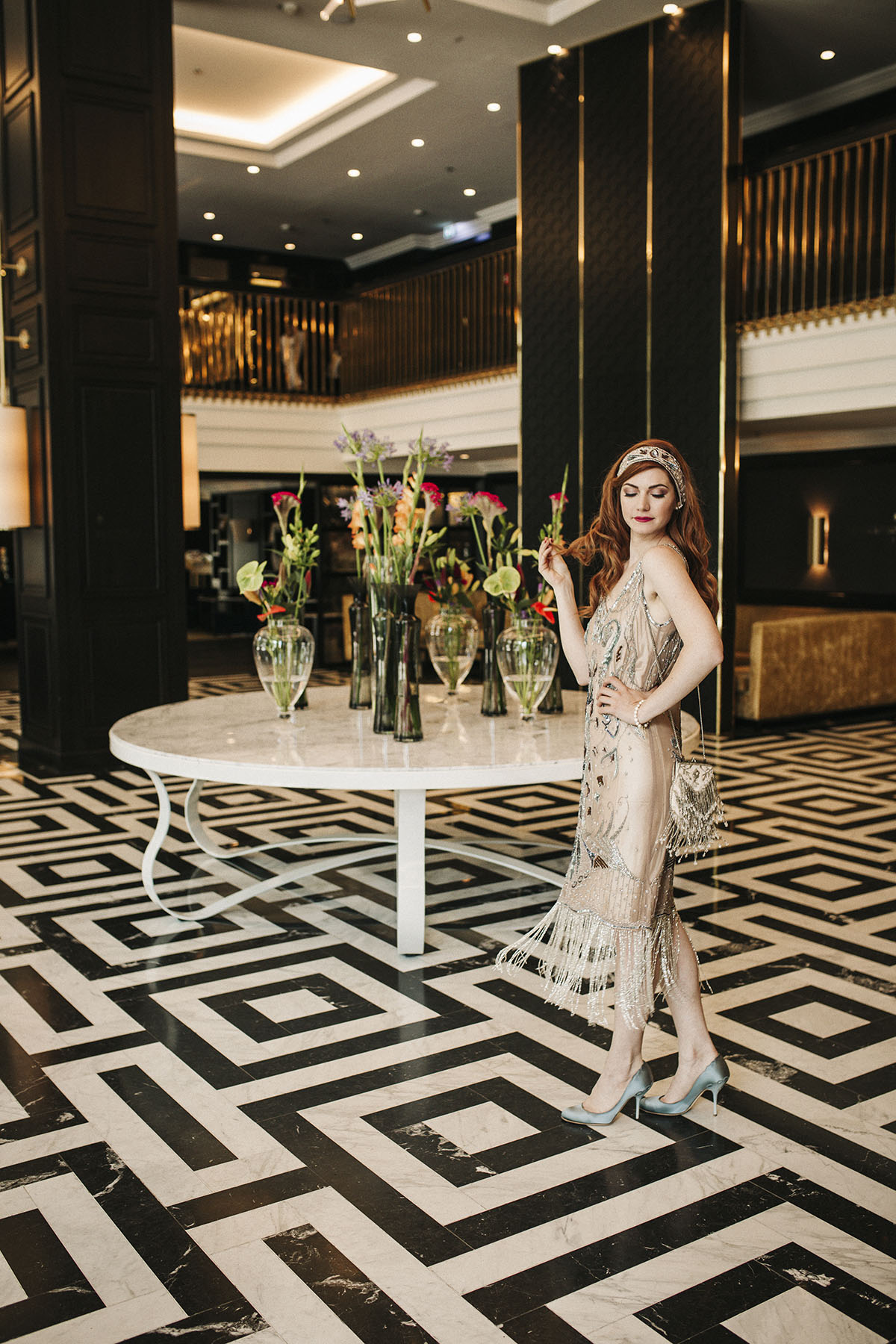 I sincerely wish you to have the luck and enjoy all the glamour of our last shooting location, that is accessible only to the privileged ones (or if you are a blogger for a few hours :D) and that is the presidential suite of Hilton Vienna Plaza. The suite itself is very spacious and flawless, with perfect Vienna view, as you could see on my Insta stories. We have chosen this corner with the emerald green furniture, since it radiates the 20s vibe, don't you agree?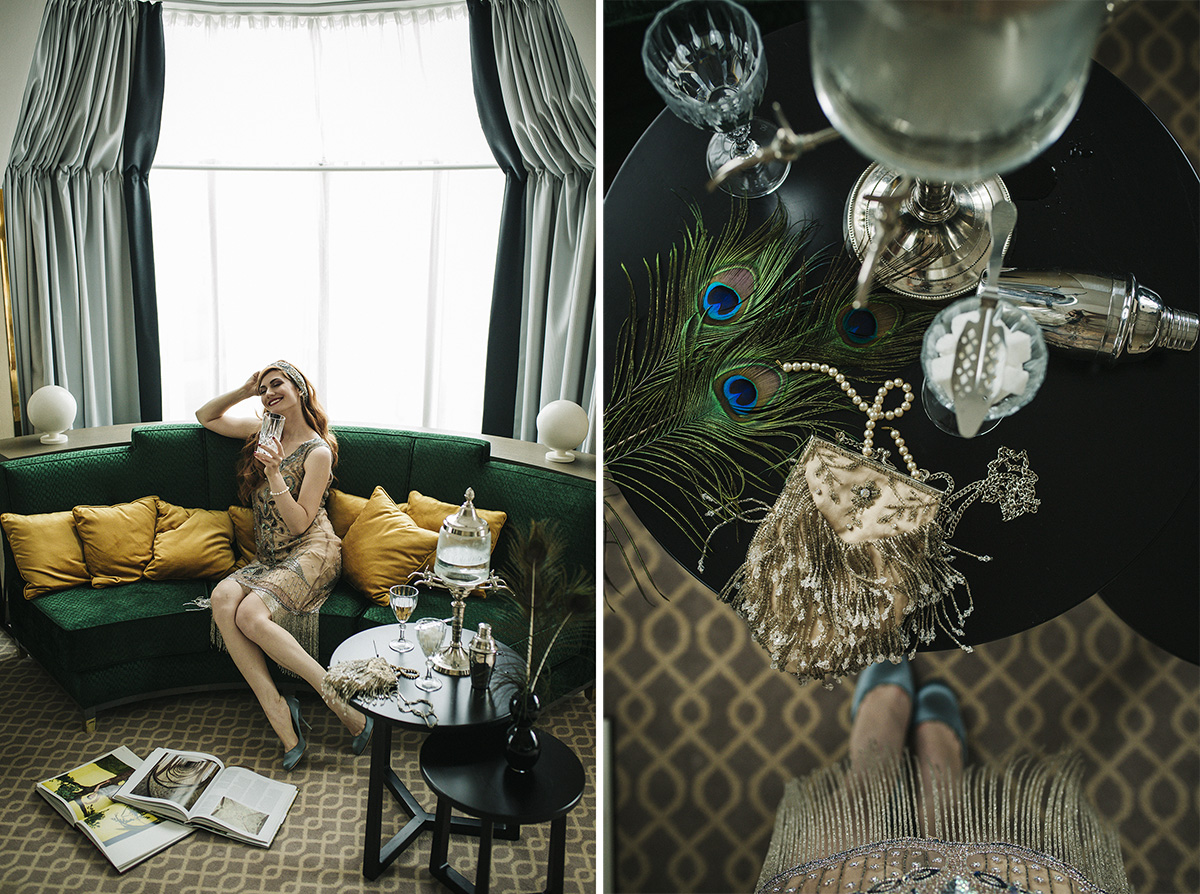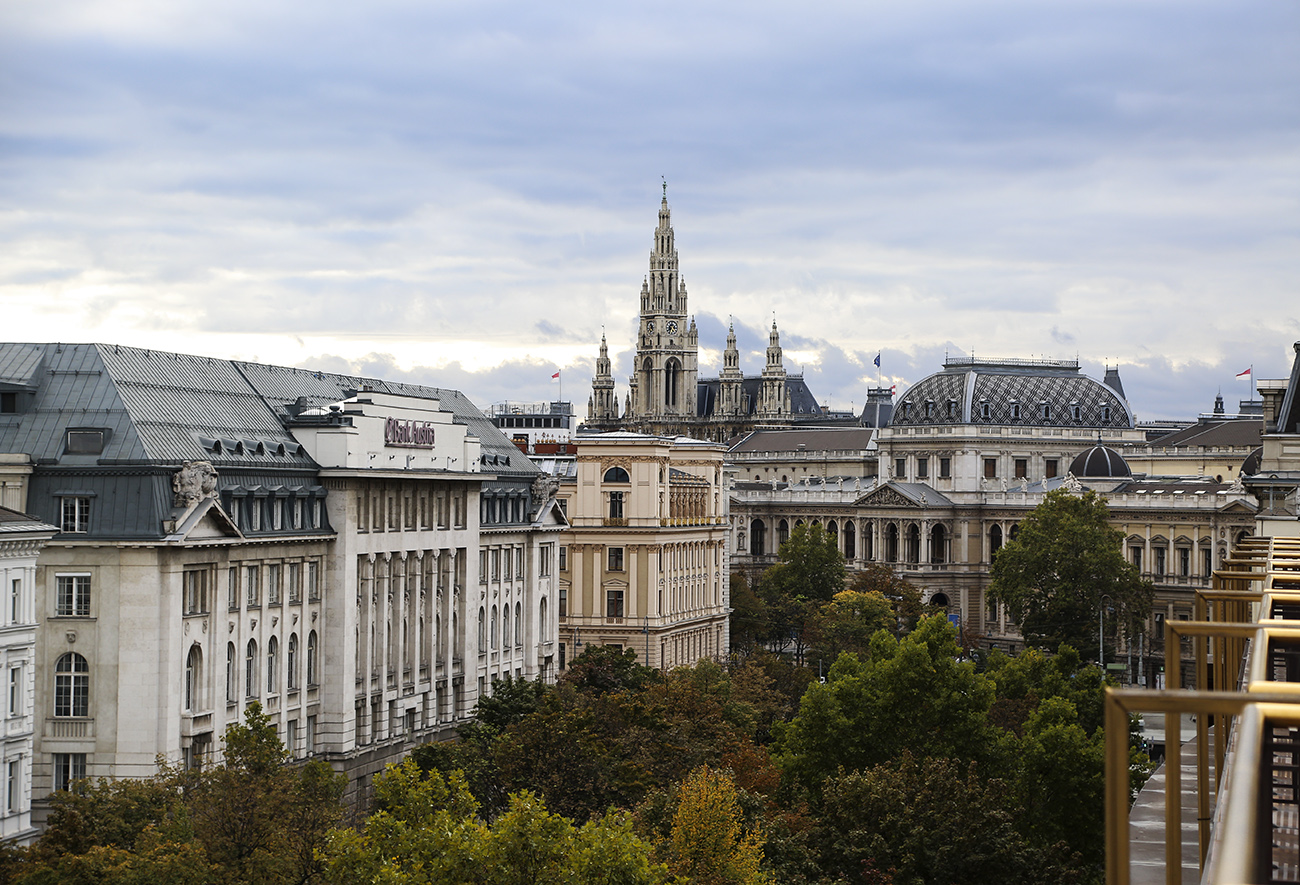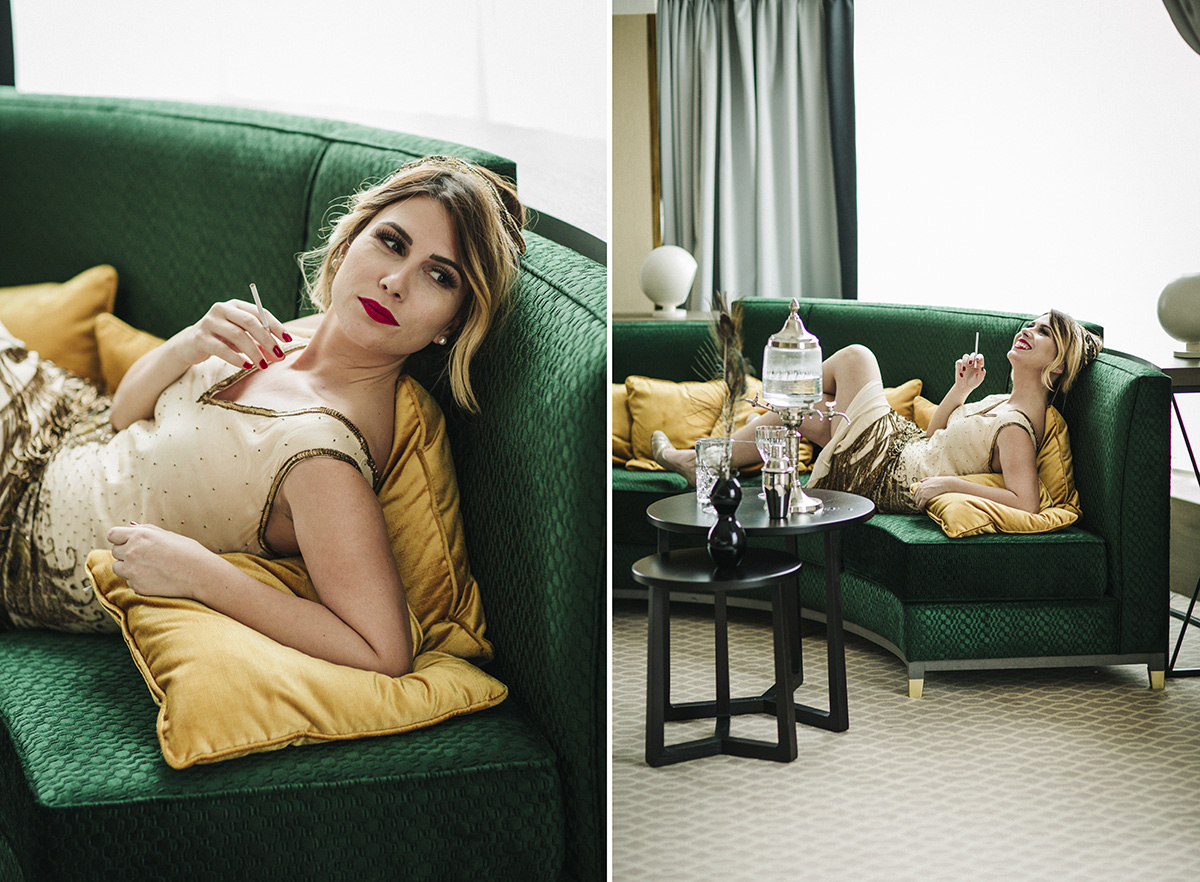 Anja, Isi, our friends and I are super excited about the Speakeasy party on the 8th of September! Join us, let's dance, sip cocktails, have fun, wear flapper dresses and travel back in time for the night! After all, parties like these, that cherish the spirit of a past era, don't happen every day. And exactly that is where the magic lies, they belong to those special moments in life that stay in our memory forever.
xoxo,
Una
PS: You will find all the key info about the Speakeasy party down below.
ALL INFO AND FACTS
When? 8th of September 2018, 19:00 until 02:00
Where? Hilton Vienna Plaza, Schottenring 11, 1010 Vienna
What? "Speakeasy. The Twenties Club" at Hilton Vienna Plaza
Highlights:
o Signature Bar by ÉMILE Restaurant & Bar
o Luxury Dresses Pop Up Store by Tilda Knopf
o Welcome Drink served by Campari
o Secret Bar Campari
o Mathias Szamos Chocolate Bar
o Room Noir
o Swing legend Louie Austen
o Make Up Styling Lounge by Karin van Vliet – Make up Studio
o Best Dress Award
o Photo box
o VIP Area
o Special Cocktails @ Émile Restaurant & Bar
o Absinth Bar
o Lottery
Tickets:
o "Golden Night" € 25,- including: entrance, welcome drink, candy bar, evening programme & show
o "Golden Group" € 65,- including: VIP table for 2x persons, entrance for 2x persons, welcome drink, welcome bottle of Cinzano Pinot Chardonnay, finger food buffet, evening programme & show.
o "Golden Group Extended" € 115,- including: VIP table for 4x persons, entrance for 4x persons, welcome drink, welcome bottle of Cinzano Pinot Chardonnay, finger food buffet, evening programme & show.
The tickets are limited and available here: www.speakeasy.ticket.io
Dresscode:
Ladies: Twenties Style, for example: Charleston dress or Flapper dress
Gentlemen: Twenties Style, for example: Dandylook or Gatsby Style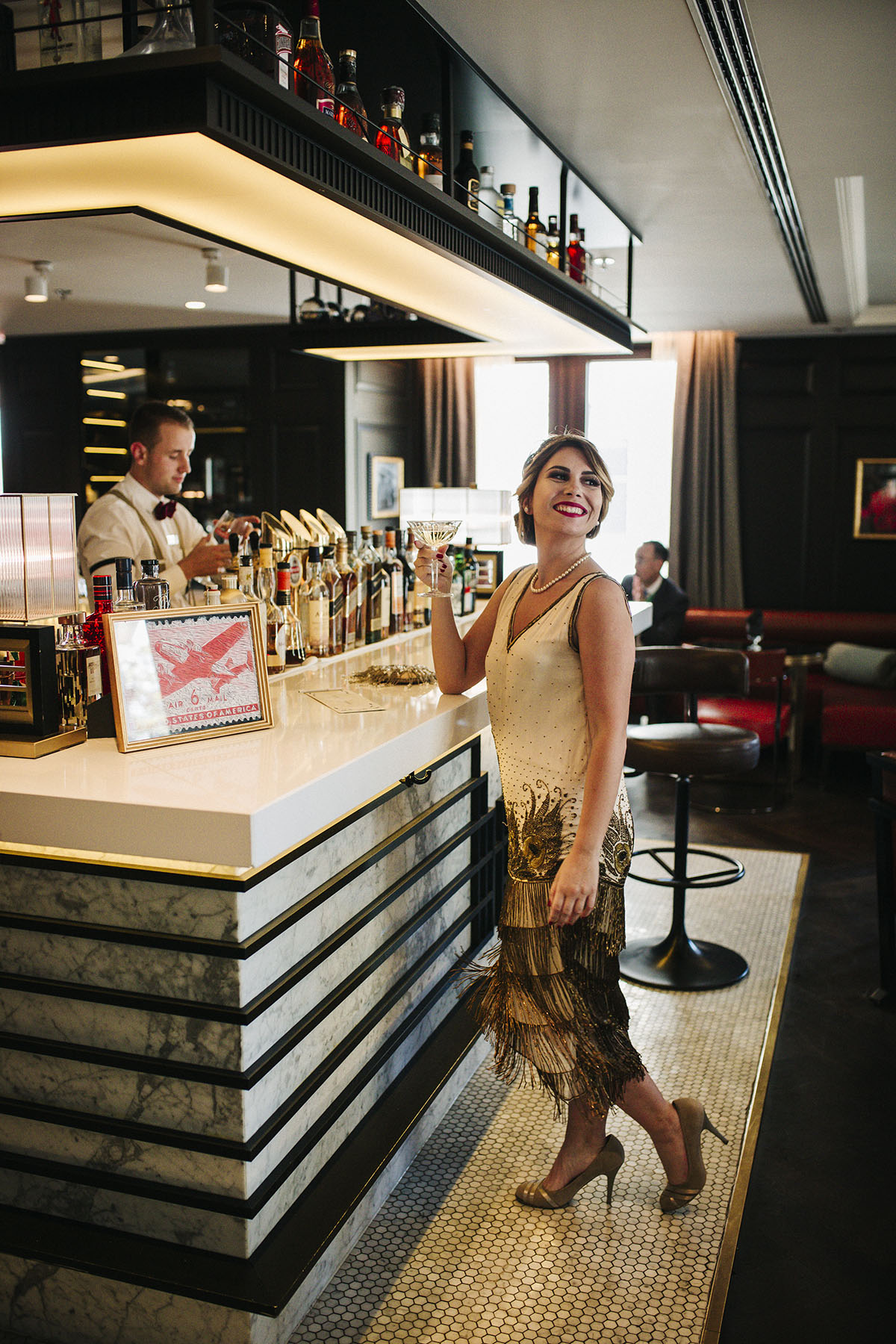 When your friends wear size 40+ and you are lucky to have feminine, small feet. 😀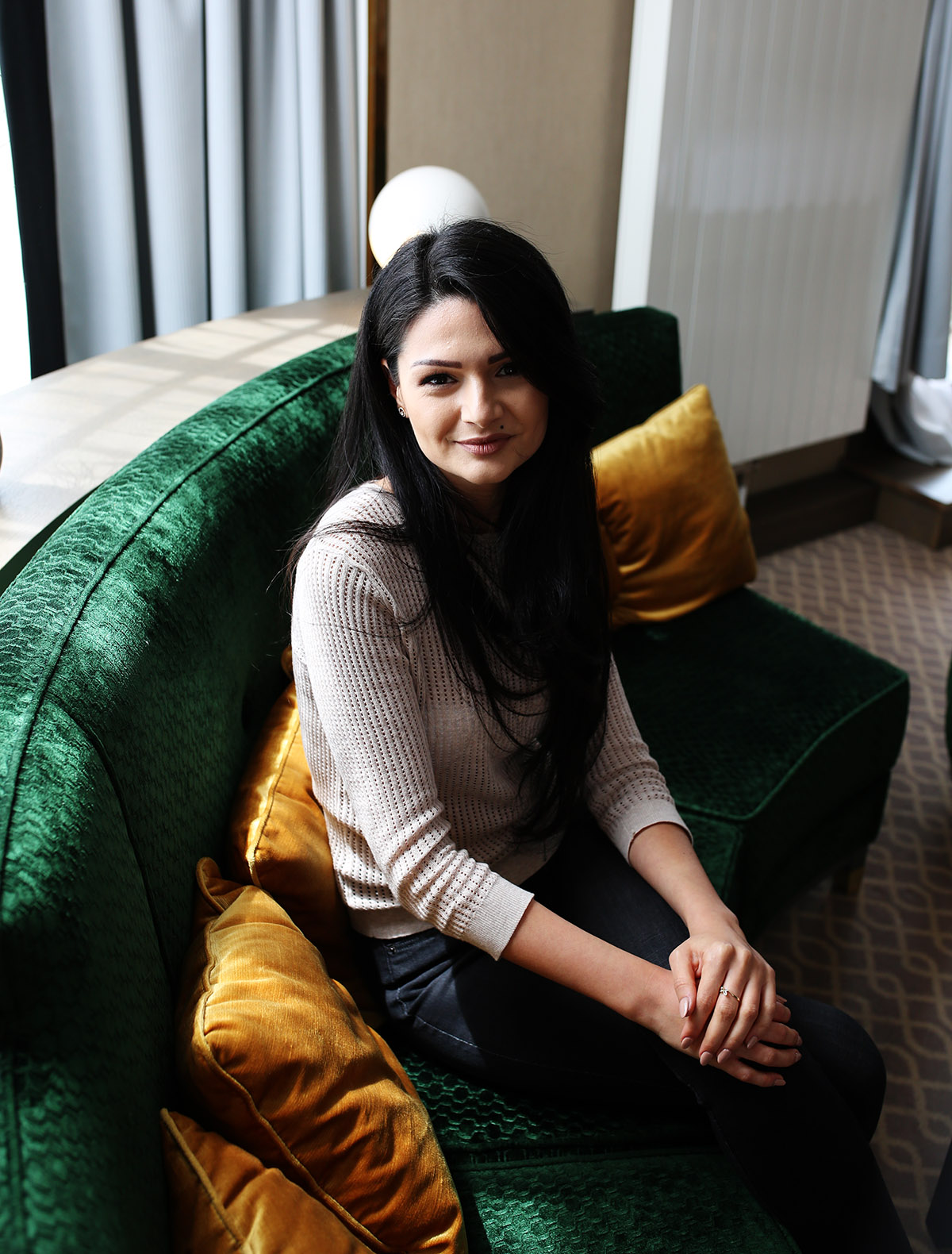 We owe our beauty of the day to this lovely girl – Manuela Bulbuc. <3 To contact Manuela or see more of her work, click here.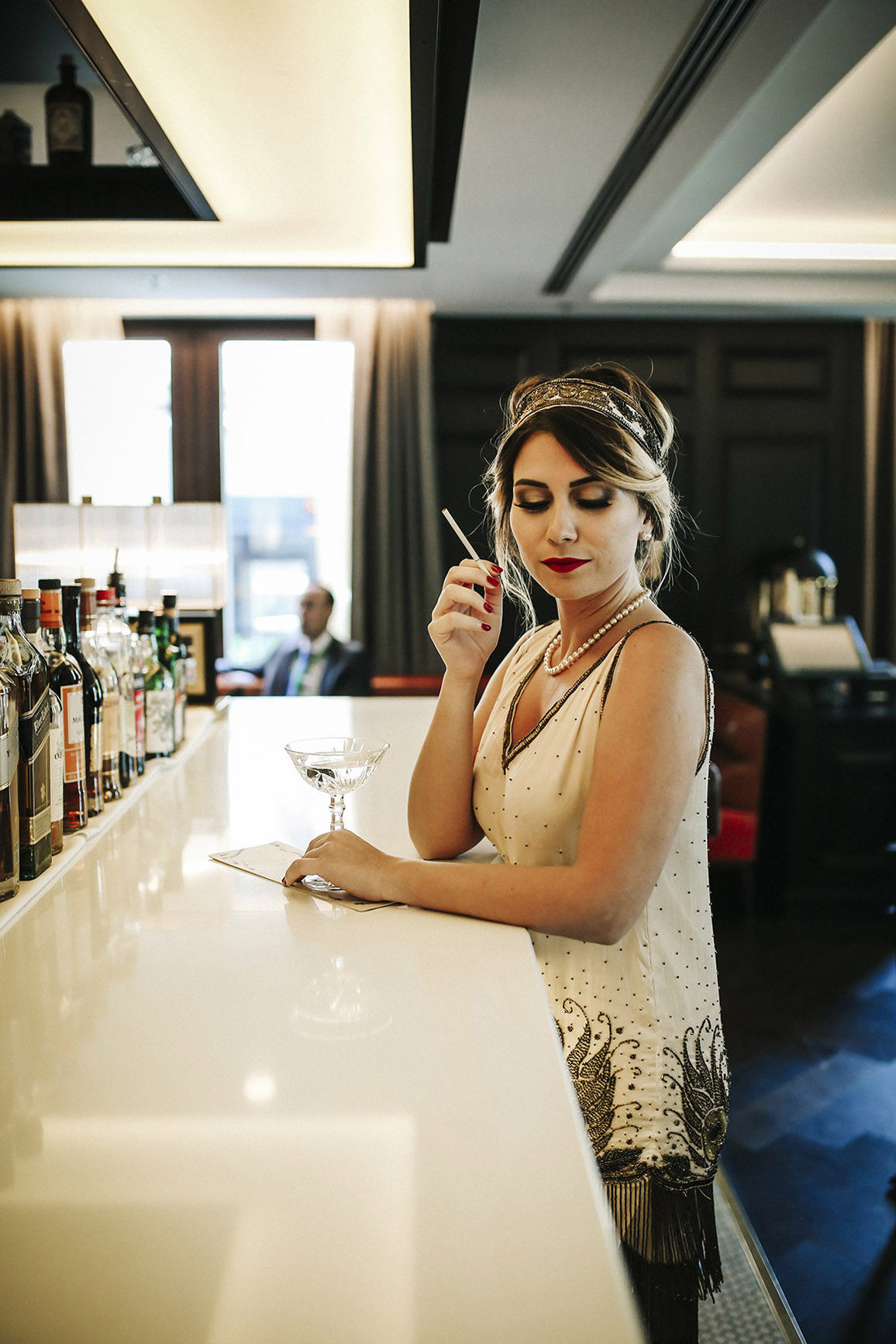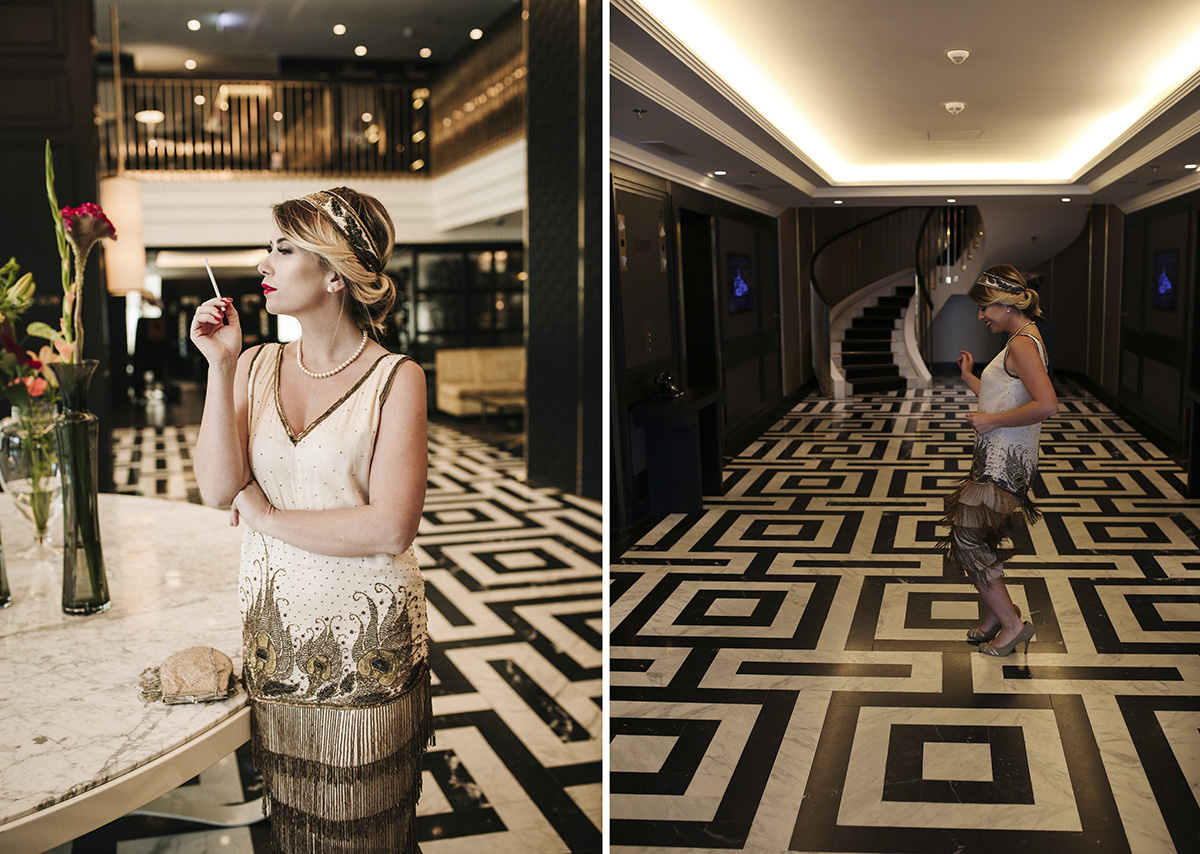 And I owe all the pictures of me to my bestie, faithful partner in crime and team member – Anja <3 Anja posing vs. Anja in real life. 😀
This post was done in a collaboration with Hilton Vienna Plaza.