If you are planning to study in Vienna or temporary move here for an internship, or something else, most likely you will end up deciding between life in a dorm or a shared flat. Ok, it is also great if you can rent a flat for yourself, but we will cover that in some of the next posts. Than this post is all about dorm vs. shared flat, written from the personal experience of my Mexican twin Sissi. Sissi lived and studied in Vienna for 4 years (we met at our Uni, we both graduated from our CREOLE master at the Uni Wien), so you can trust she is a true Vienna Insider. I wish I could read a piece like this before I started studying, but well, at least now, you future students can benefit from it. Enjoy Sissi's great article and let us know what other student topics you would like us to cover in the future! xoxo, Una
PS: The article will be accompanied by some of my personal favorite pictures I took of my bestie in Vienna and a few pics by Sissi. <3
Our shooting at Hermesvilla <3
Study in Vienna: Life in a dorm or a shared flat?
Moving to Vienna for studies or an internship?
As many of you already know, Vienna ´s universities attract students from all over the world. Whether to study music, business, anthropology (just as bestie Una and I did), or any other degree, there are flocks of new comers to the city every semester.
However, studies are not the only learning experience that many students seek in Vienna. As the cosmopolitan capital city that it is, offers opportunities for internships in many companies. Moreover, as one of the most important cities within the system of the United Nations, lots of young people arrive to Vienna for internships at Embassies or at the UN ´s organisms headquartered there.
The hardest part of moving to a different city is probably finding accomodation. Unless you are loaded with cash or very lucky to find an affordable flat for yourself in a central location (yeeih for you!), as a student/intern your best option might be living in a dorm or a shared flat. Both options will definitely have different implications for your lifestyle, as there are advantages and disadvantages to both. So for those of you wondering how it could be, here I share my experience in both living options.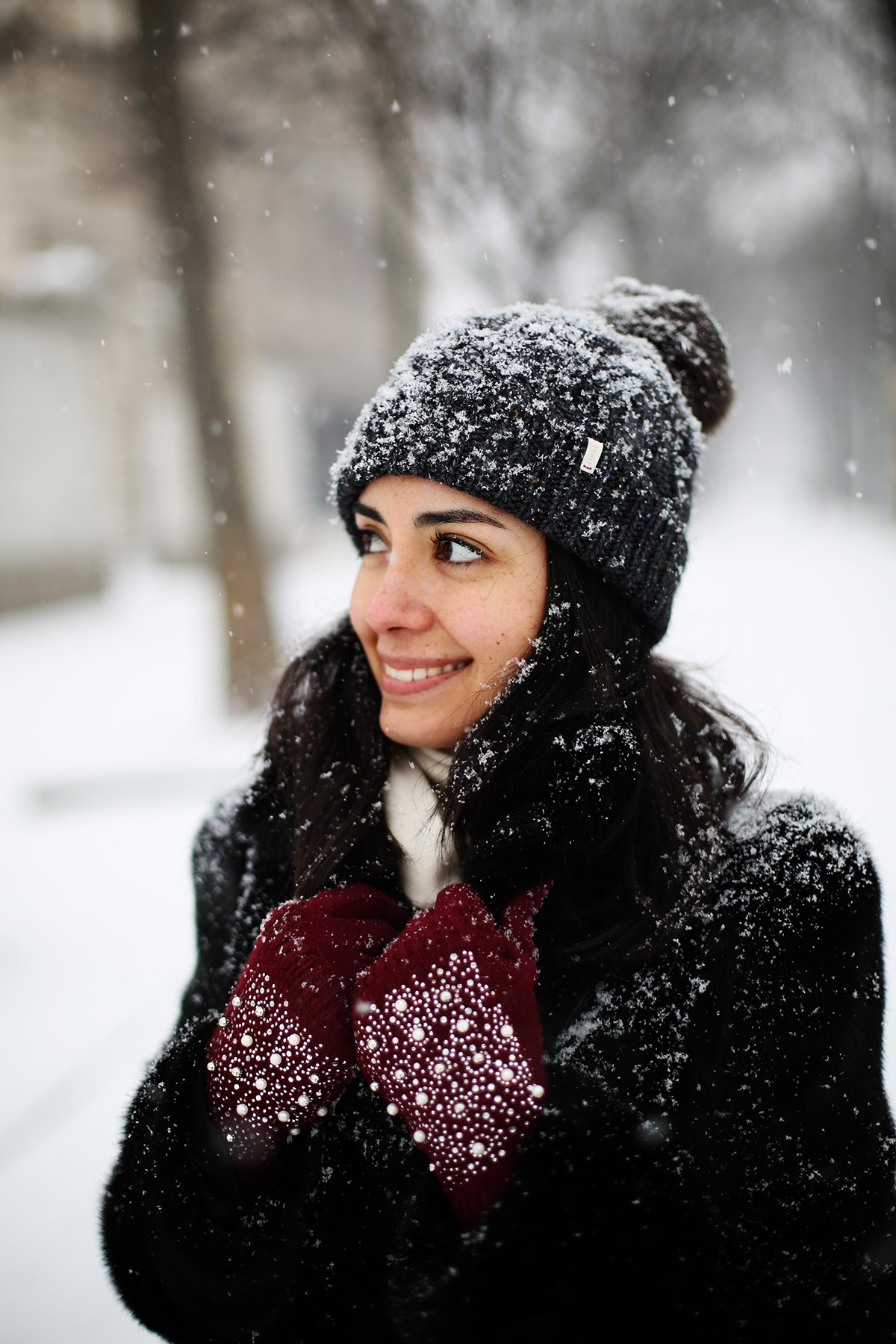 The day my Sissi and I witnessed the most perfect snowfall in Vienna. Freckled Mexican covered by snowflakes. <3
LIFE IN A DORM – PROS AND CONS
Back in 2012 when I first came to Vienna I lived in a dorm just behind Westbahnhof (The housing company was OeAD-Housing).My dorm was in 1050 Wien, Gasgasse 2. The location was ideal for traveling since the train station is just underneath, excellent for reaching any point in the city as there are multiple tram lines and buses departing from there, as well as the U1 and U3 metro lines. Westbahnhof has a shopping mall so I could find everything I needed , from groceries to clothing.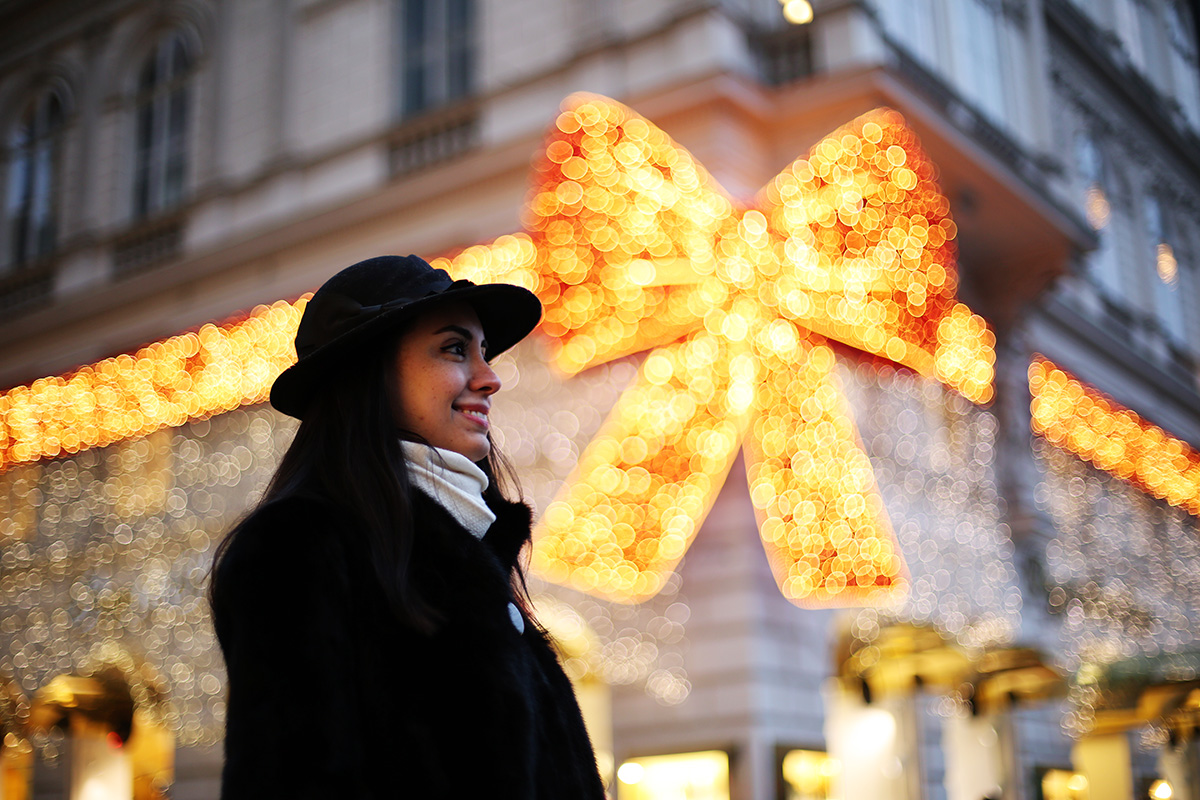 Once upon a December. <3
The dorm itself was quite nice. You need a key to go in and there are cameras in the hallways and entrance (important for those of you that are looking for those extra safety measures). I was located in the first floor, so I didn ´t even need to use the elevator. 🙂 My style of dorm was like a shared flat, so I had to use another key to go into the "flat". It was a common kitchen with 3 other girls and each of us had a private room with shower and toilet. My dormmates were all super nice, one girl from France, one from Russia, and one from Slovakia. We all had a spot in the fridge and in the freezer and each of us had our own crockery, cutlery and cookware (which of course we had to give back in perfect condition upon our departure).
The room itself was basic but very functional. I had an individual bed, a TV with cable and a big desk. The closet was quite small though, not that I had too many clothes… Haha but I made it work 😉 If I didn't, I would have looked into some college storage options. The bathroom had a good size, there was enough storage space as well as space between the toilet and the shower.

Besides having to be very careful when cooking because the slightest smoke can activate the alarm (which can make you pay quite the steep fine if the firemen show up), living in the dorm was easy. I had a cleaning service once a week, I had my own space, and I didn ´t have to deal with service payments. It ´s like living in a hotel. 😉


Do bear in mind that dorms are not the most quiet places, there are many parties going on and not only on weekends. So it really depends what your intentions are in Vienna, if you are looking for fun and friends then a dorm is the place to be. However the biggest downside of living in a dorm like that one is the Price. I payed a bit more than 500 euros a month.
So to sum up the advantages of life in a dorm for me have been: the location, very well connected, the facilities and furniture provided, comfortable, safe, cleaning service. A chilled hotel-like lifestyle. As disadvantages I would point out the fact that it was pricey and occasionally quite loud.
LIFE IN A SHARED FLAT – PROS AND CONS
Afterwards I decided that I wanted a more homey feeling. So when I decided to look for a shared flat I was fortunate enough to find an available room at a friend ´s shared flat. Student housing solutions like these can be found around the world where ever influx of international students is high. These tend to be affordable when taken on a sharing basis; paperwork and handover happens as soon as the landlord is done with the checks (for those interested, look at this now).
The flat ´s location was the best, in the second district. Just a 10 minute walk away from Praterstern. So again an excellent location for traveling within Austria as well as abroad, as well as connecting to the rest of the city with different routes for buses, trams, and the metro lines U1 and U2.
My new room was very big, but it was unfurnished. So all I can say in that regard is –Blessed be IKEA! And I quickly managed to fill it up with lots of cute stuff. 🙂 The flat consisted of 4 rooms, a shared kitchen and bathroom. Unfortunately we didn´t have a living room were we could all gather and chill, so the main hub of our home was the kitchen.

From the very beginning, I was very happy living in the shared flat. I was very lucky with all the flatmates I had during my stay there (which were quite a few). At the beginning it was 3 guys and me, but by the end of my stay we were 3 girls and 1 guy.
It was an international flat, so I crossed paths with people from Austria, Poland, Singapore, and Mexico. I was very happy with my flatmates, everyone was lovely <3 they were not only my flatmates, but also my friends. Generally speaking sharing a home is not easy, but when you find people with whom you click then it is a very cool experience. I would argue that the beauty of the shared flats is that either you love or you hate each other. 😀
We all had very different schedules, quite often we wouldn ´t see each other much. But we tried to have dinner all together at least once a month. Which was great to catch up and make sure that everyone was doing well. 🙂 Plus we would always have a cleaning schedule pasted on our fridge and daily everyone cleaned up the kitchen after themselves. It was truly a mess free flat!
Parties can be a sensitive topic in shared flats, however I didn ´t have any bad experiences in that regard. My flatmates were not partying often at home and whenever they did, they would first ask if it was ok, as well as of course invite all of the flatmates.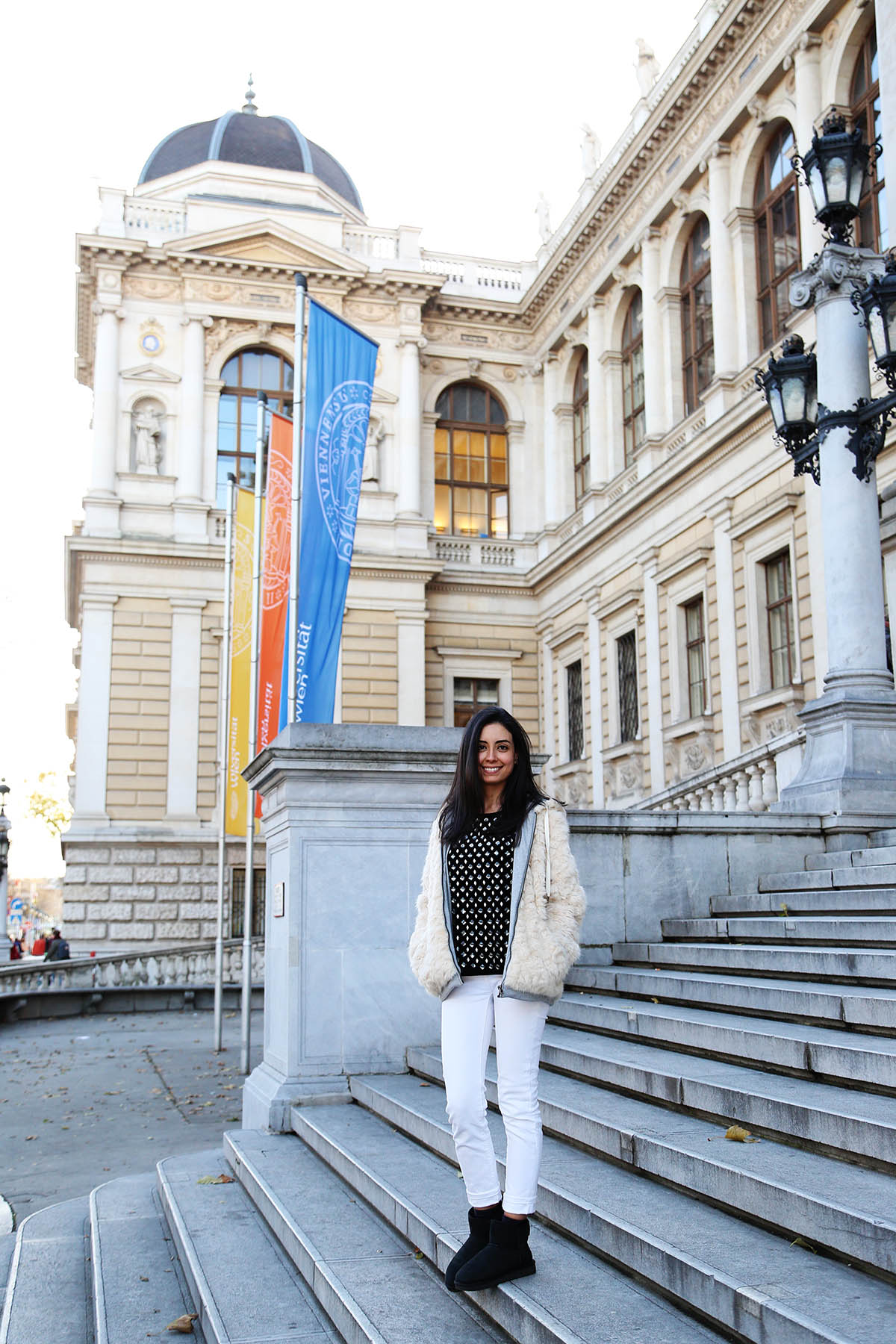 The day she made it – Miss Master of Arts in anthropology! We are soul sisters even in our profession. <3
But not everything is easy breezy in a shared flat, there are also a few downsides. You and your flatmates have to be responsible for services payments if they are not included in the monthly rent or for appliances that break down. I still can ´t forget the nightmare those few times that the washing machine broke down and we had to manually drain all the water, it was hell!!! Also taking out the trash, which at least for me it was the ultimate punishment! 😀 As everyone in Austria should, we separated the trash; so if I didn ´t manage to get some help, I would have to make several trips to the different trash bins located approximately a block away from our building. Don ´t get me wrong, I ´m all on board for separating trash. It ´s just that it got quite heavy with the bunch of cans and glass bottles 😀
I shouldn ´t forget to mention that I lived in the sixth floor and there was no elevator… so yes, every day was cardio, but and legs day haha. Don ´t even want to tell you how it is when you want to bring a suitcase up or down, now imagine how it was when I moved out with 6 huge suitcases and like a million billa bags :X Bestie Una was my savior! <3 I still feel terrible for having dragged her into that craziness, what an awful day! So my advice for you would be to seriously aim for a building with elevator, you won ´t regret it, believe me!!
SISSI'S FINAL VERDICT: DORM OR SHARED FLAT
Both of my experiences were very possitive and definitely very different. If I had to choose again, I would definitely go gain for the shared flat. It felt like at home and not like in a hotel, and when you are abroad it is very important that you find a place that gives you that feeling of belonging, of a home away of home.
And last but not least I leave you with a list of dorms and Facebook groups where you can search for shared flats in Vienna. Best of luck! <3 xoxo Sissi >USEFUL LINKS
Student dorms in Vienna (dorm in German is Studentenwohnheim or Wohnheim)
https://www.stuwo.at/en/dormitories/vienna/
http://www.housingvienna.com/
https://www.studium.at/studentenheime/wien
https://www.studieren.at/wohnen/studentenwohnheime-wien/
Rooms for rent
https://www.room4rent.at/en.html
Hollyday appartments
https://www.stuwo.at/en/holiday-homes-in-summer/
Shared flats (in German WG, abbreviated from Wohngemeinschaft)
https://www.wg-gesucht.de/wg-zimmer-in-Wien.163.0.1.0.html
https://www.jobwohnen.at/wg-zimmer-wien
https://www.studenten-wg.de/A%3A%20Wien,wg.html
Facebook groups are great source for looking for shared flats and flats in Vienna in general!
Just pick the section groups, and then write "wg wien" in the search and you will get dozens of groups where you can join and start browsing for a room or flat. Here is the link for the keyword search: https://www.facebook.com/search/str/wg+wien/keywords_groups
Our favorite websites to look for flats in Vienna in general:
https://www.willhaben.at/iad/immobilien/
http://www.bazar.at/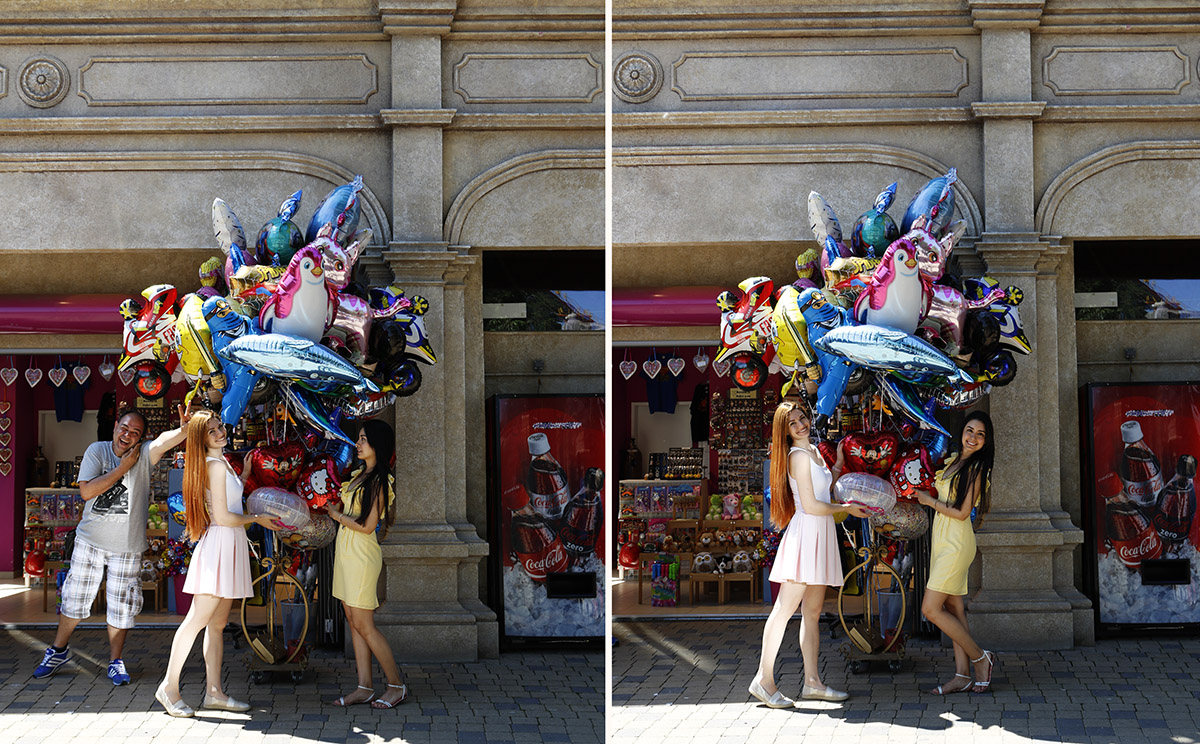 Best friends shooting in Prater, close to Sissi's flat. I just love these photobombed pictures! 😀 <3